Producer: Discovery Japan, Inc. Planning & Operations: Loftwork, Inc.
The world's largest media network, Discovery Channel, is distributed in over 220 countries and territories. "Discovery Channel" has many overseas programs, however, it proactively promotes original program productions domestically in order to send the world content unique to Japan and has high added value. Keeping "Discovery Channel" as the centerpiece, Loftwork, which received the order to "challenge yourselves to create a program which is unique to Japan and a little different from what's been created up until now and send this out to the world," aims to expand the characteristics and possibilities of Japanese original content and suggested putting out a call for a film that focuses on people, utilizing the co-creation platform "AWARD". That is the "Discovery AWARD".
・Project period:
・Application Period: 12/2018〜3/2019 (Approximately four months)
・Number of works to be awarded / Number of entries : 3 works / 21 works
Major Results:
In addition to a monetary prize, the three awarded works will air on Discovery Channel and Discovery Channel's official YouTube channel.
Project page
https://awrd.com/award/discovery_award
Prize winner
Amongst a terrific batter among 21 entries, three works were selected for the award.
Grand Prix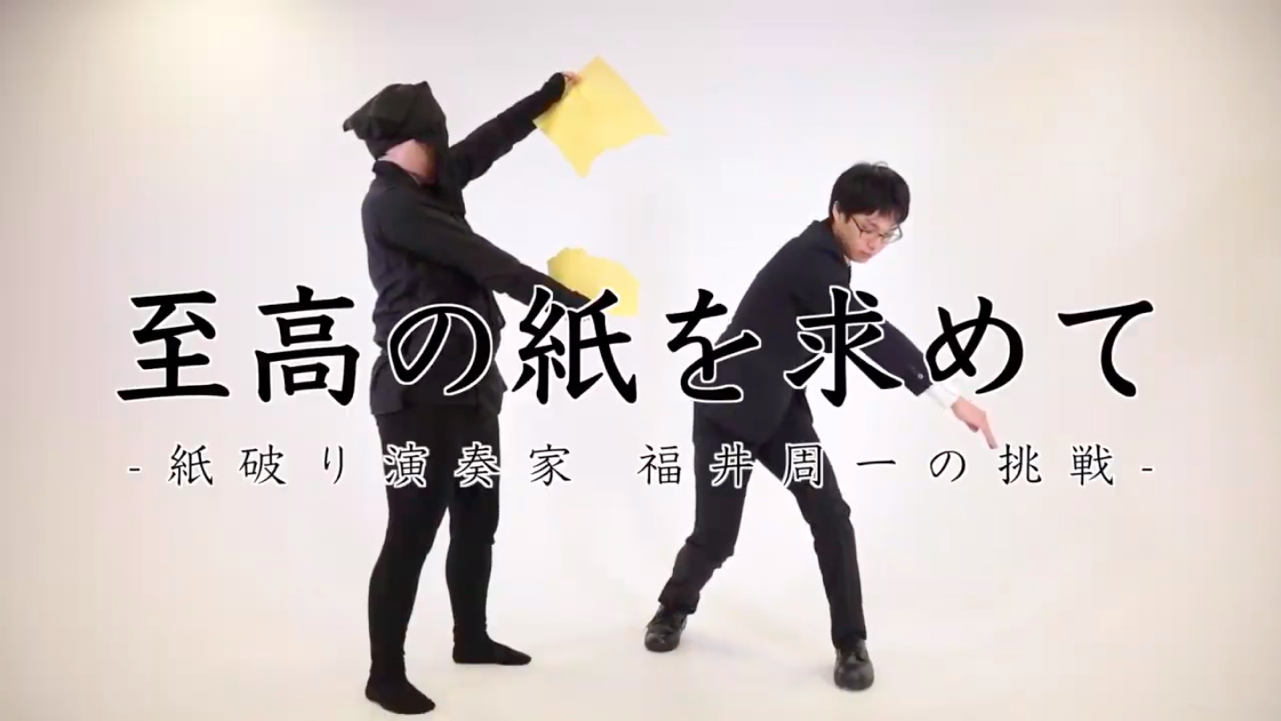 "Searching for unsurpassable paper –tearing paper musician, Shuichi Fukui's challenge-"
Runner-up Prize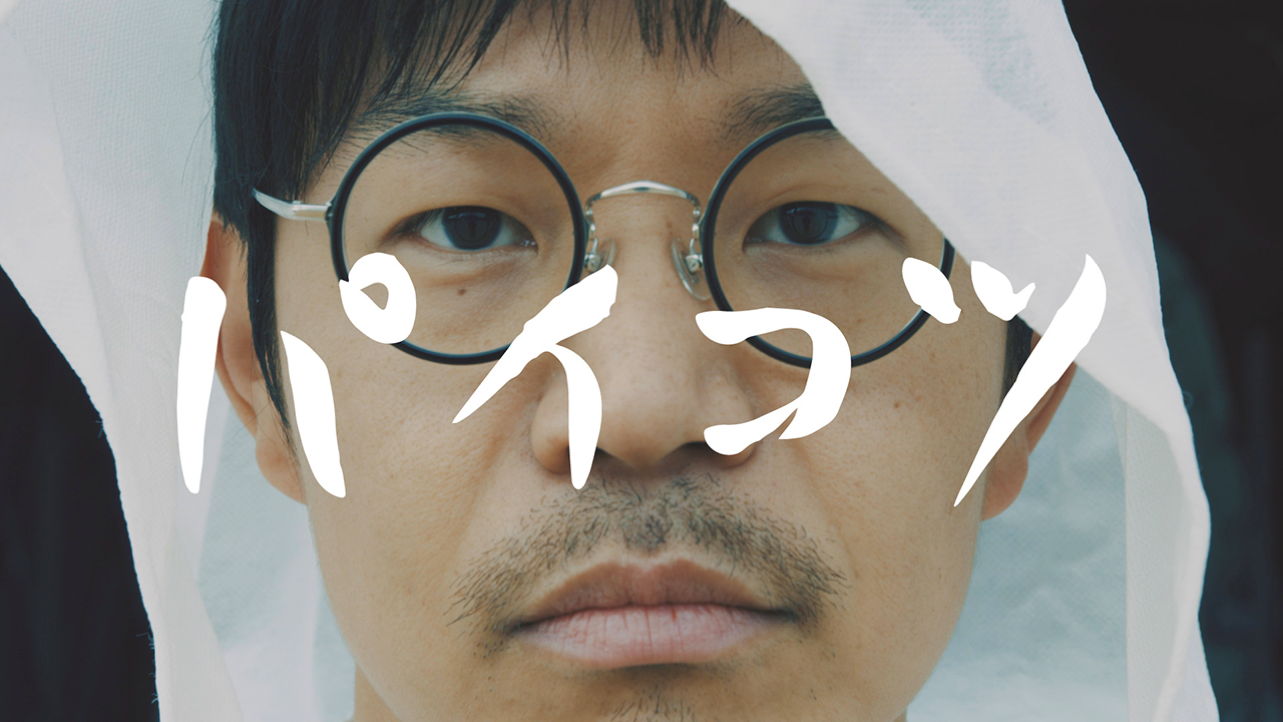 Title:「PAIKOTSU」 Creator:kohe Matsui
Special Award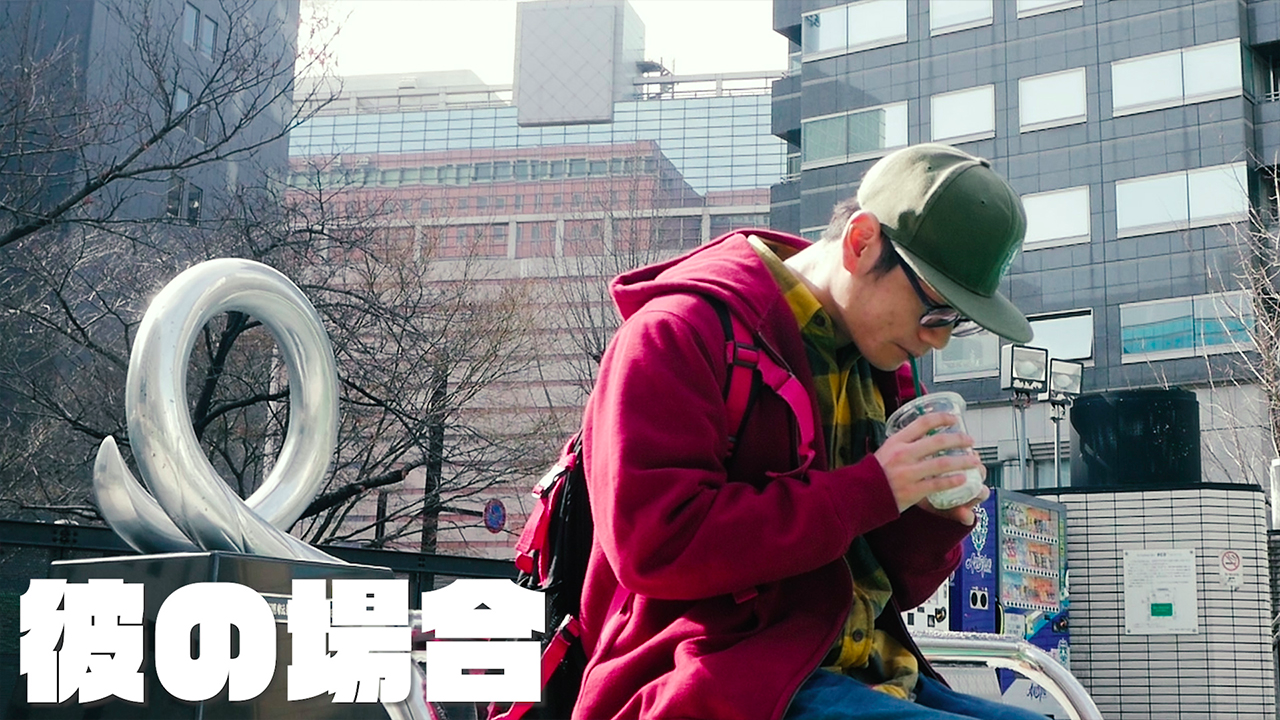 Title:「彼の場合」 Creator:GANA KOBAYASHI
judge
As a way to more widely recognize the "Discovery AWARD" and motivate participants, in addition to video professionals from Discovery Channel, the editor-in-chief of the online media outlet "OMOKORO" was asked to be a judge. In addition to being a judge, he also served as an advisor and gave feedback during the production phase.

Clients' issues and background


Speaking of Discovery Channel, many people may think of overseas content such as documentaries that report on the ecology of unknown animals and history images that you did not learn in school. On the other hand, today's entertainment is communicated through multiple screens and two-way communication, where we have feel the need for content which makes us feel close in various ways.
In response, the core concept is "discovering" a person, where we focus on slightly unusual "people" who take action, send messages and so on by feeling interested in matters from their own unique perspective in Japan. We focused on creating documentaries by finding superhumans and eccentric people who exist around us, who are yet undiscovered and are not celebrities whom everybody knows, by using the AWARD platform and widely soliciting applicants.
Why We Selected AWARD
Loftwork has a global creators network of over 40,000 creators' through AWARD, FabCafe, etc.
We thought adopting AWARD would not only function as a "mechanism" that gathers and honors excellent creativity using the network, but also would be effective in various ways such as "discovering value", "value validation", "content development", and "branding & PR". Based on a history of holding many original awards, we implemented AWARD in a way that recognizes works involving various creators.
What Has Been Done on The Project
Vi. One stop shop for entries, judging and award ceremony

Decision on the award title:
Regarding the title, we named it as "Discoveru Award ("ru" of Discoveru means "~ way/method" in Chinese Character流) by combining "discover' and "Discovery's way (award)" with etymology in the hashtag, "DO DISCOVER," was used in SNS as Japanese fans watch Discovery Channel.
VI・Concept Development
In order to show not just a simple video award but to emphasize "discovery" in visual and Japanese expression, we requested "Mr. Toru Shioka," who is known for his taste in design of manga.
We expressed an award image that is "an award for Japan's unique content" and "was different from previous discovery" by also associating it with the growing revival of Showa period animation.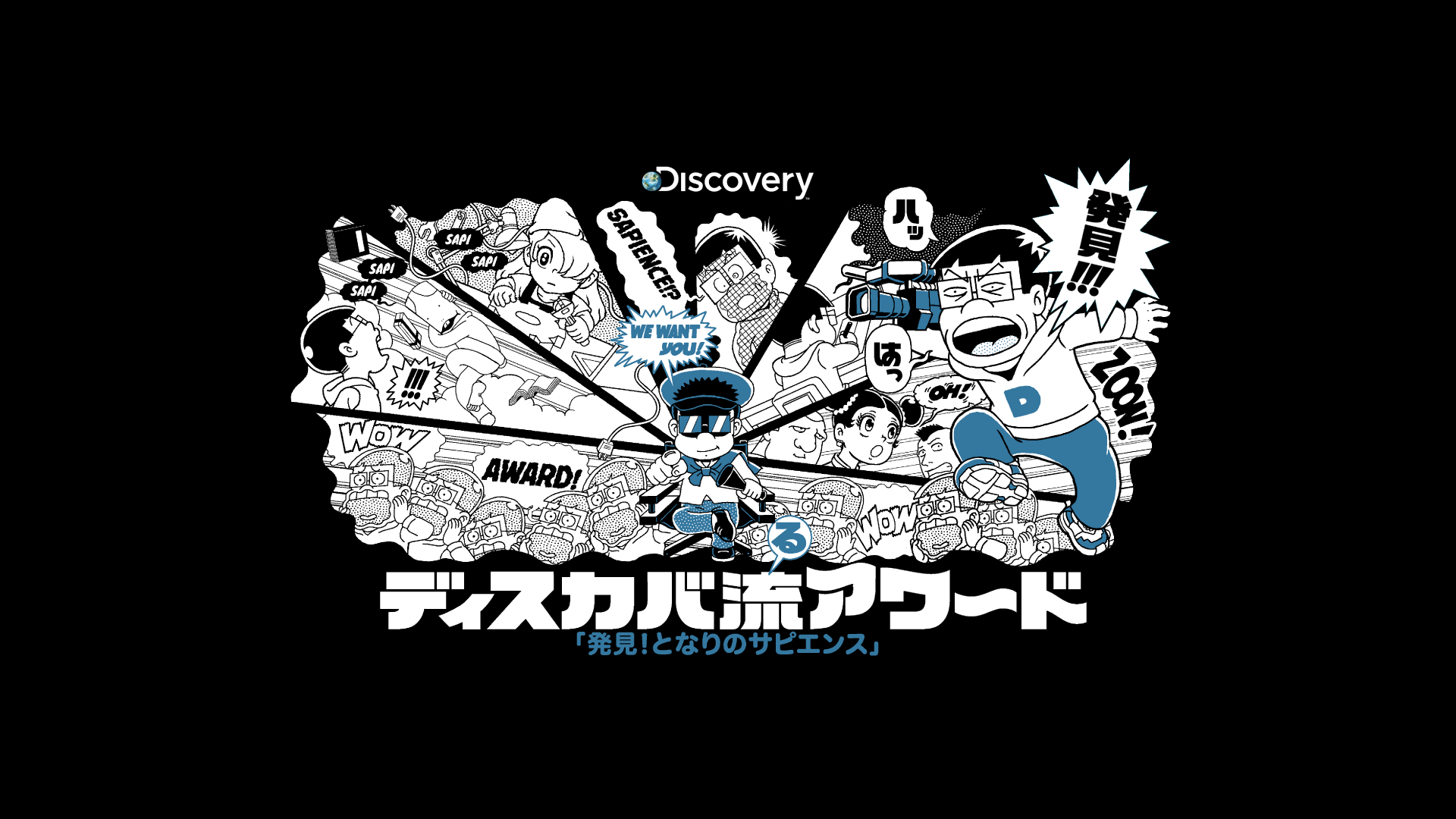 The platform where it is easy to apply:
Use the AWARD's platform. We solicited applications by distributing email magazines and so on to our current registered creators.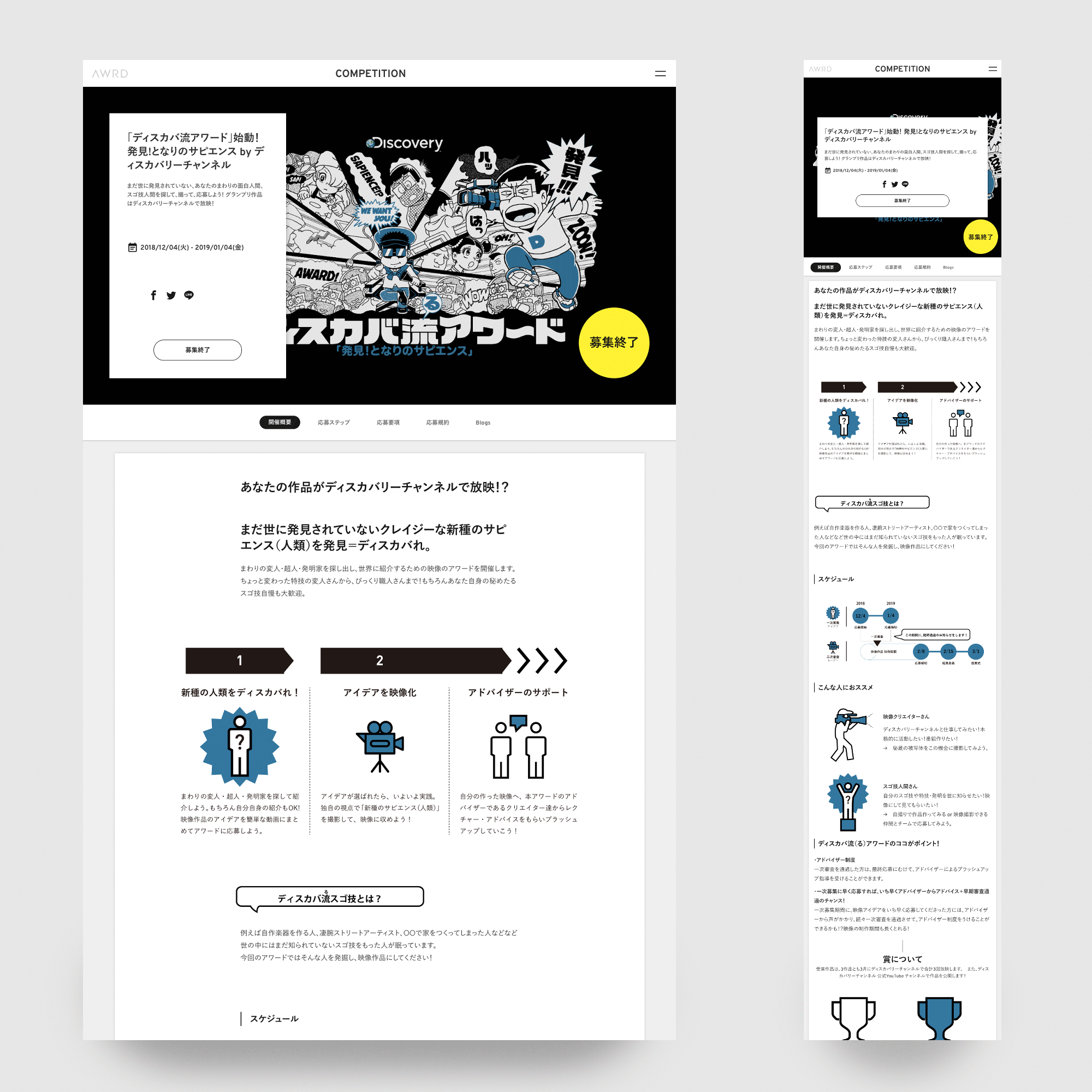 Designing the award ceremony:
It was designed with not just themes of the venue arrangement in mind, but also themes of catering and trophies.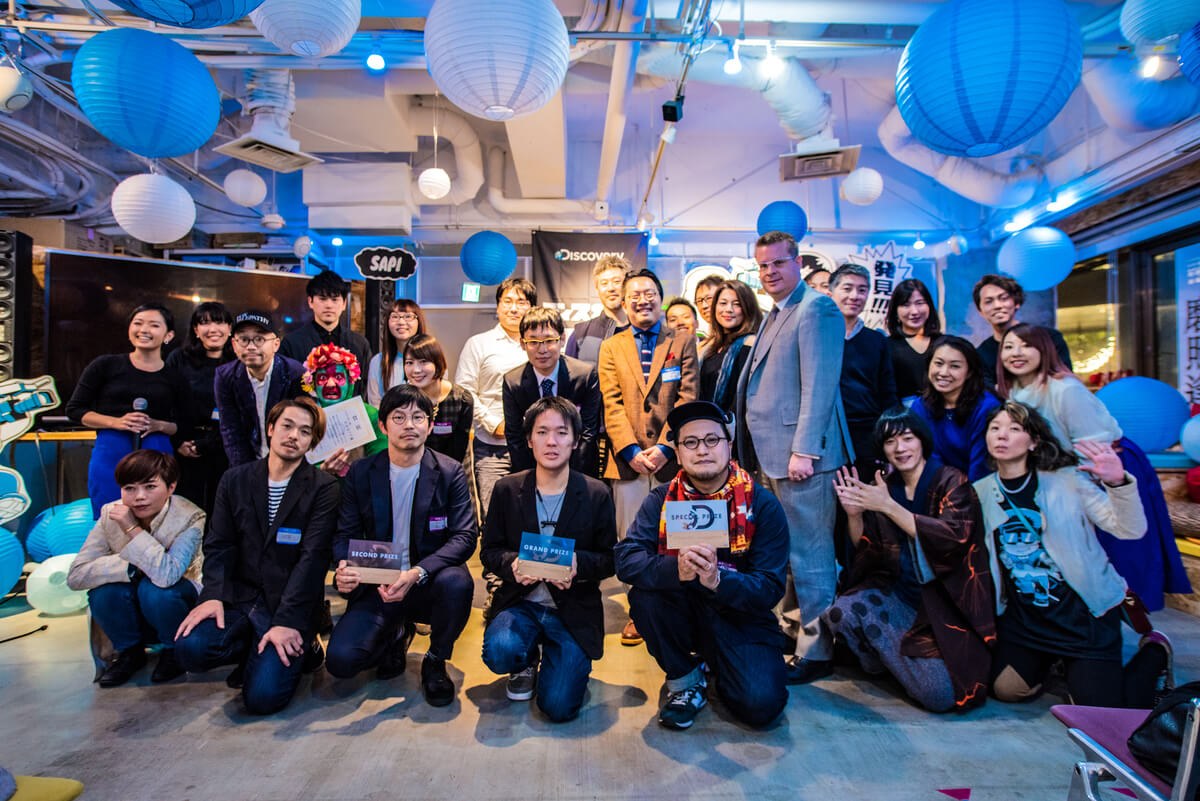 Process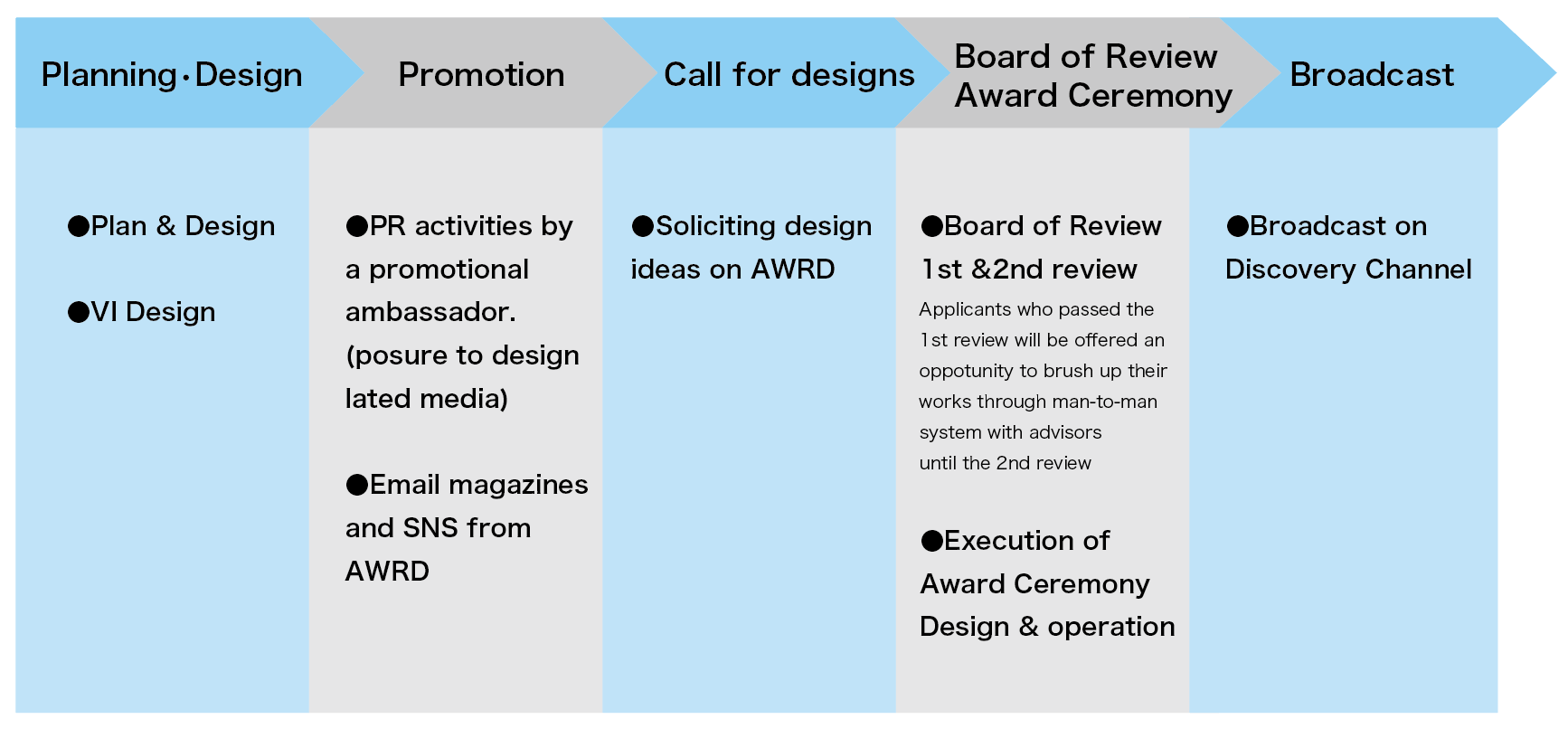 How did the AWARD lead to success
How did the AWARD lead to success
Speaking to the video quality of the broadcast
The goal for this project is to be on air on the Discovery Channel. The video quality required for broadcast was a necessary component for entries. Therefore, the following measures were implemented for quality control purposes.
Promotion for team submission
Rather than having applicants send in selfies (or self-produced videos), it was suggested to applicants that they could team up with a cameraman to prevent applicants with excellent skills and ideas from being rejected in the review process due to poor video quality. As a result, in addition to video quality control, the number of entries from artists and performers increased, and the award framework succeeded in expanding greatly.
Implementation of advisor system
The advisor system became an important process of quality control for those works. Applicants who passed the first review, were offered an opportunity to brush up their work to a level that the Discoveru AWARD expects through a one-on-one system with advisors until the second review. With this process, the second review had many excellent submissions after the fun aspect and video quality were brushed up toward the common goal of airing them on the Discovery Channel.
PR activities by advisors and ambassadors
In plans to make the award recognized more widely, video creators, YouTubers, modern artists, etc. were asked to participate in AWARD as ambassadors. They gave a boost to the AWARD by actually participating as applicants.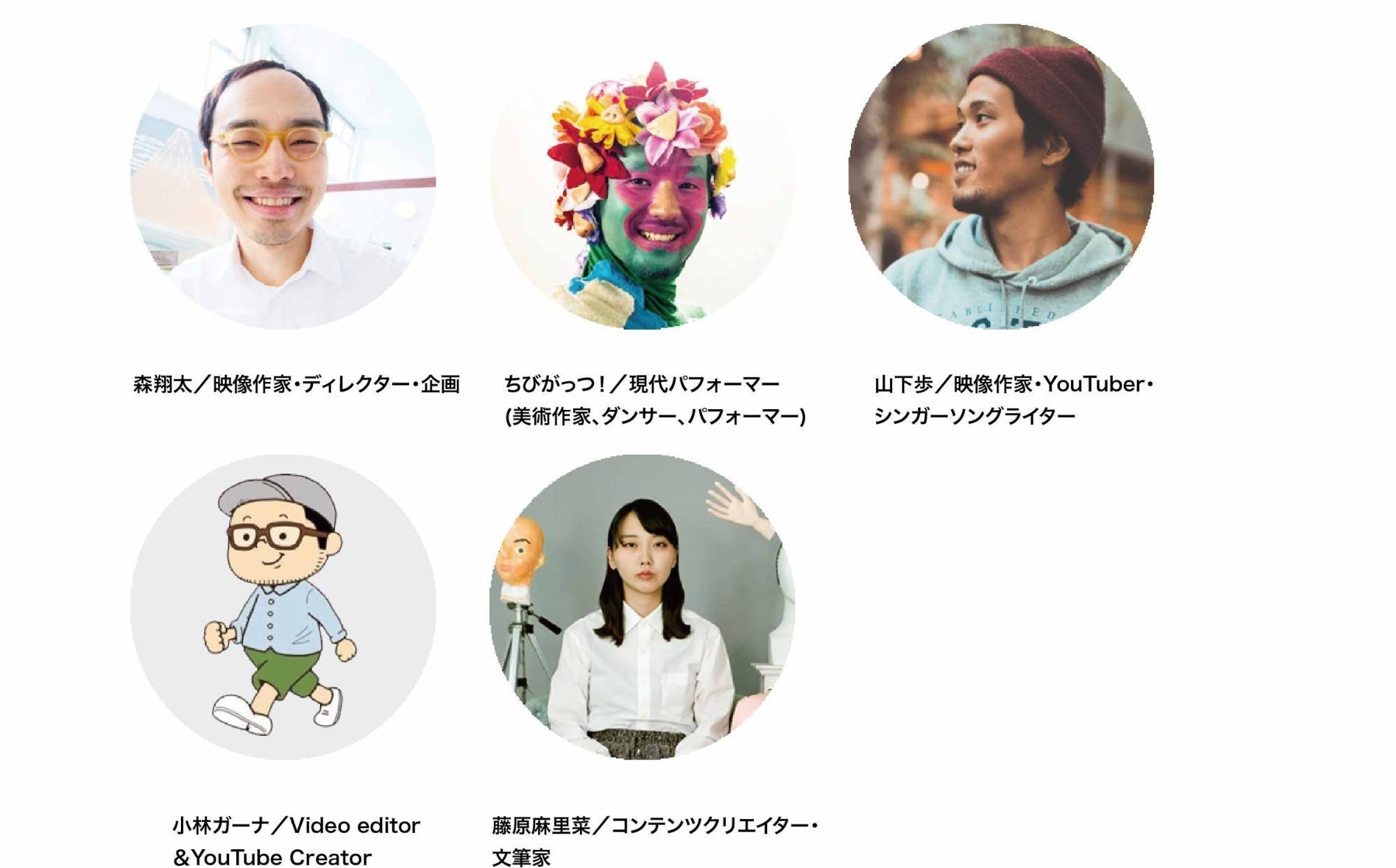 PR through promotions with outside media

As a second measure to make the award recognized, a promotional article was produced with the creative magazine "BAUS". They ran interviews with advisors and ambassadors. We implemented PR measures to boost the award and increase solicitations.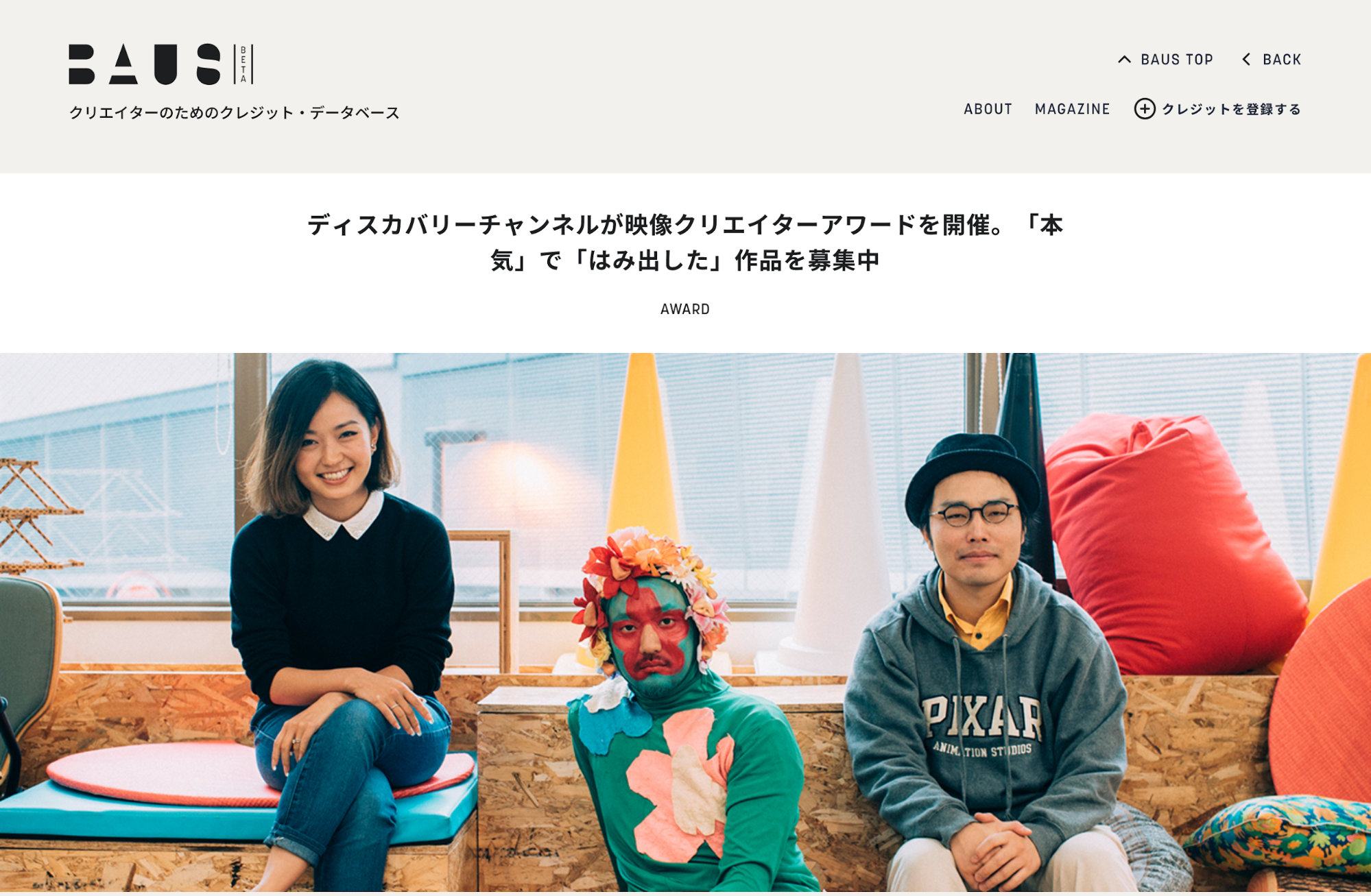 After receiving the award, to air on Discovery Channel
After the AWARD ends, in addition to the prize money, the work aired on the Discovery Channel and was distributed throughout the world on the Discovery Channel's official YouTube channel.
Through the AWARD, this project was the only place to provide a place for video creators to show their work. This project became the trigger to highlight the creativity that overflows throughout the world.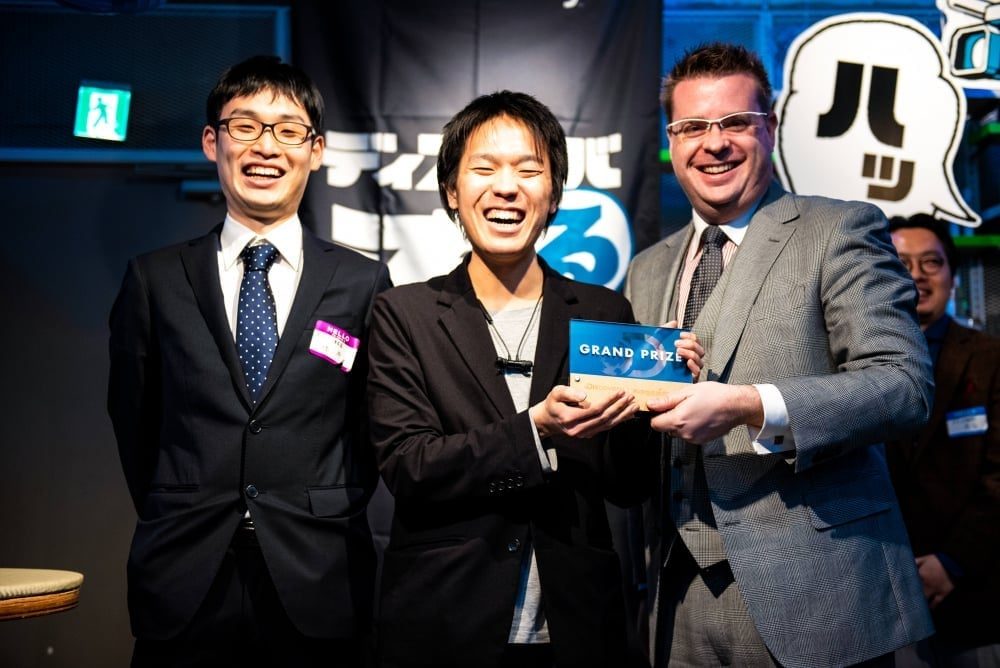 "Discoveru AWARD DISCOVERY! SAPIENS NEAR YOU" Website
"Discoveru AWARD DISCOVERY! SAPIENS NEAR YOU"
Contact us / Consultation
awrd@loftwork.com