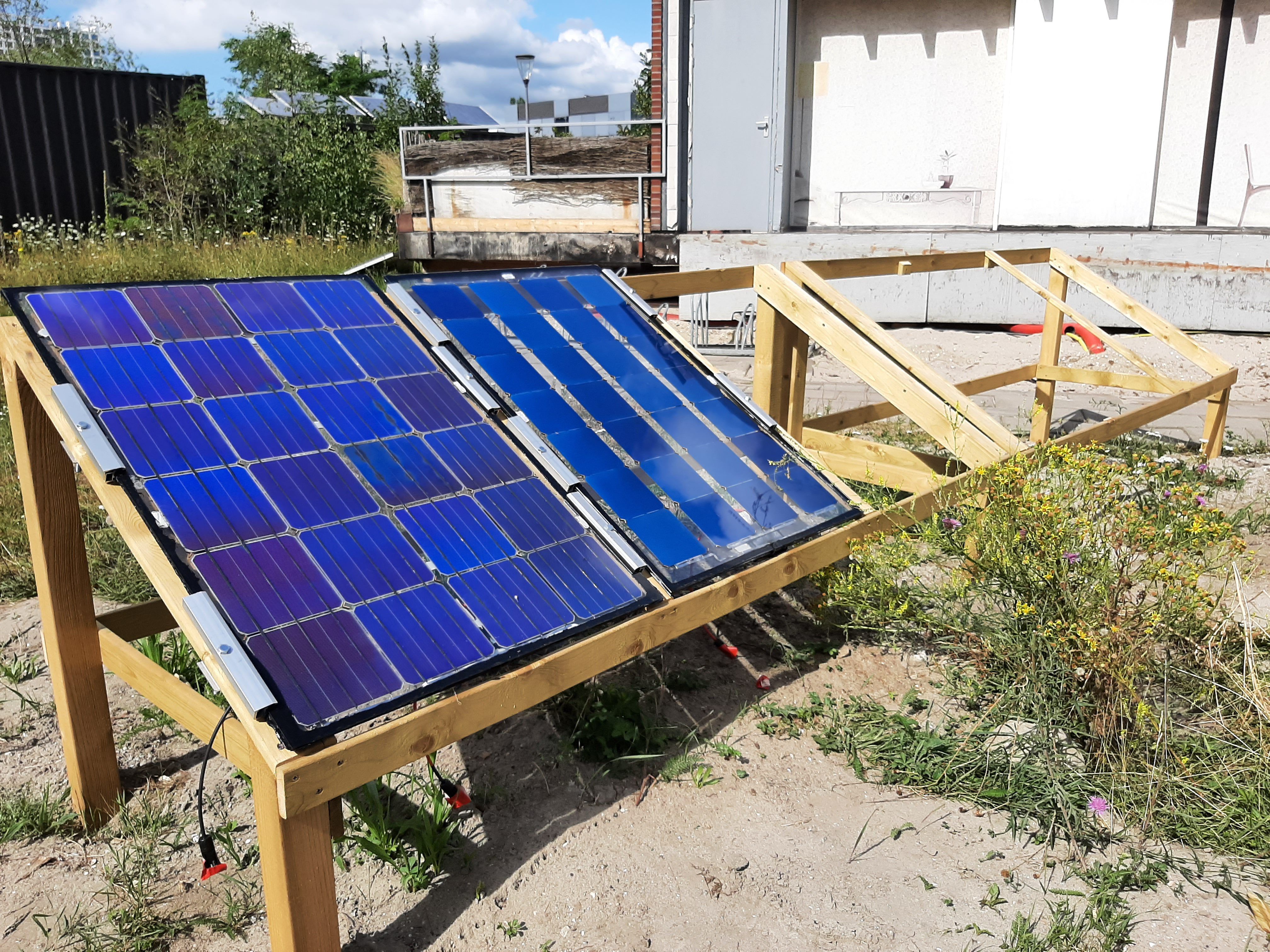 Collaborating with innovative testing grounds to measure panel performance, using a home-built, concrete-free and metal-free underconstruction.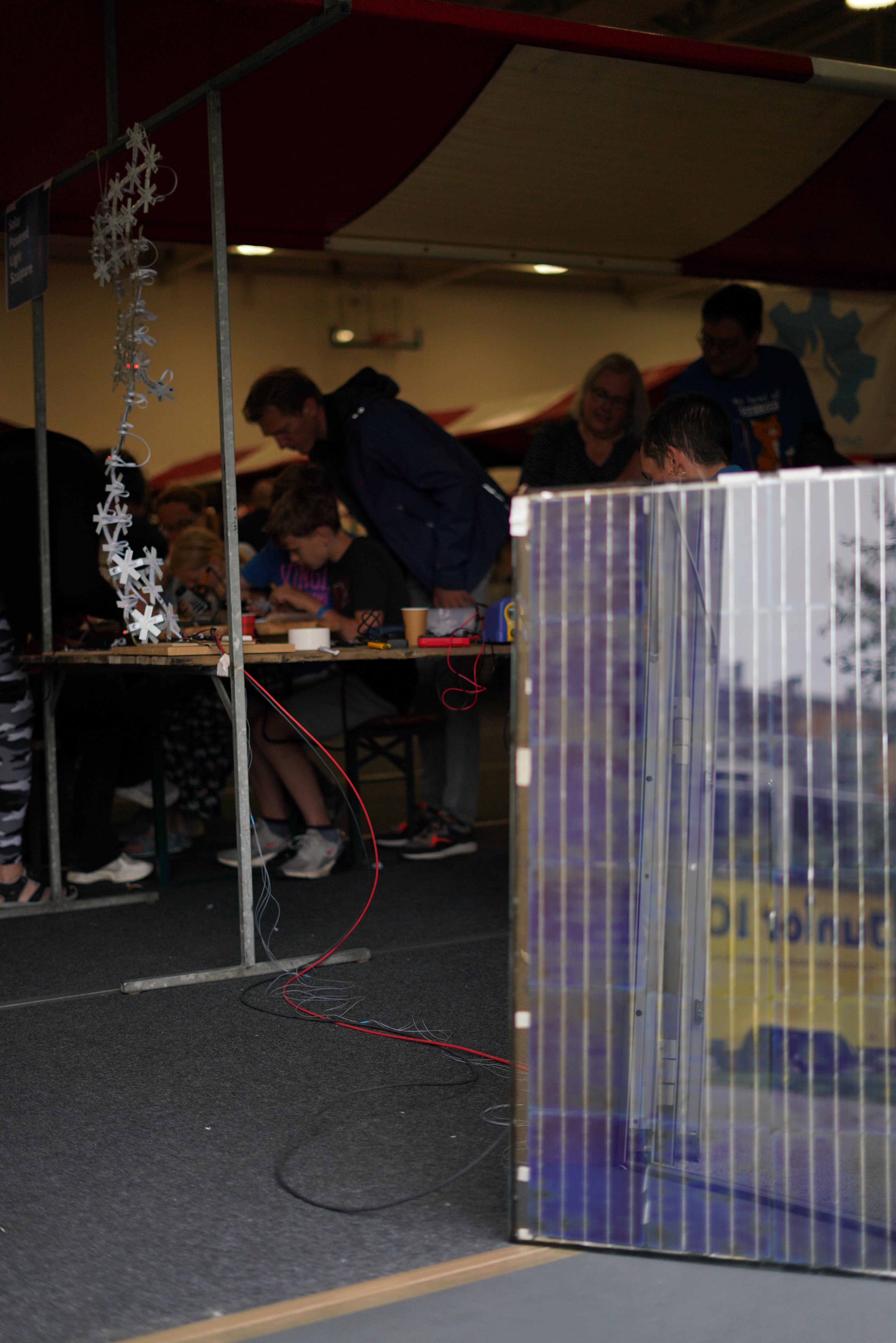 Getting next generations acquianted with next generation technology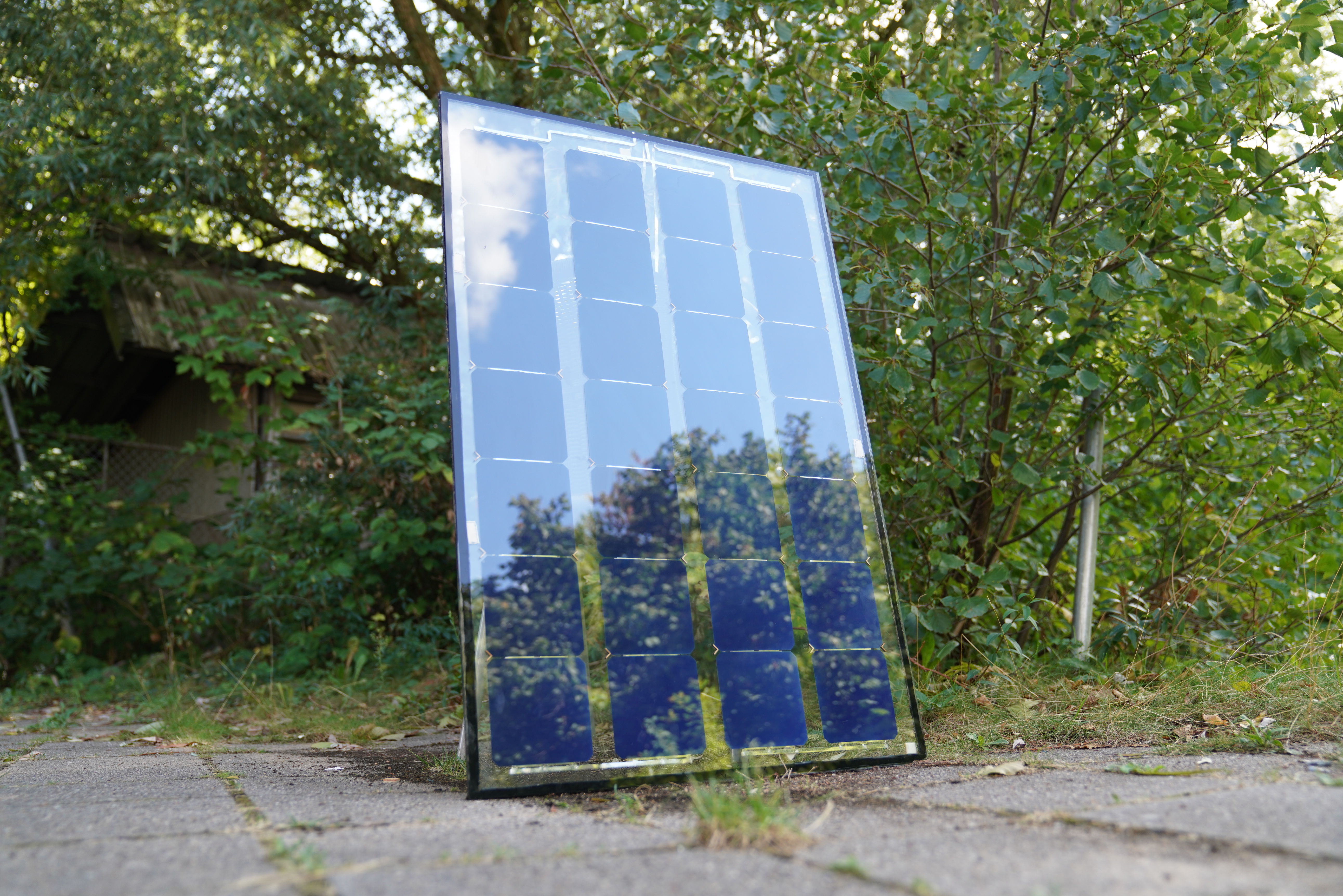 A fair, circular solar panel with outstanding ubiquity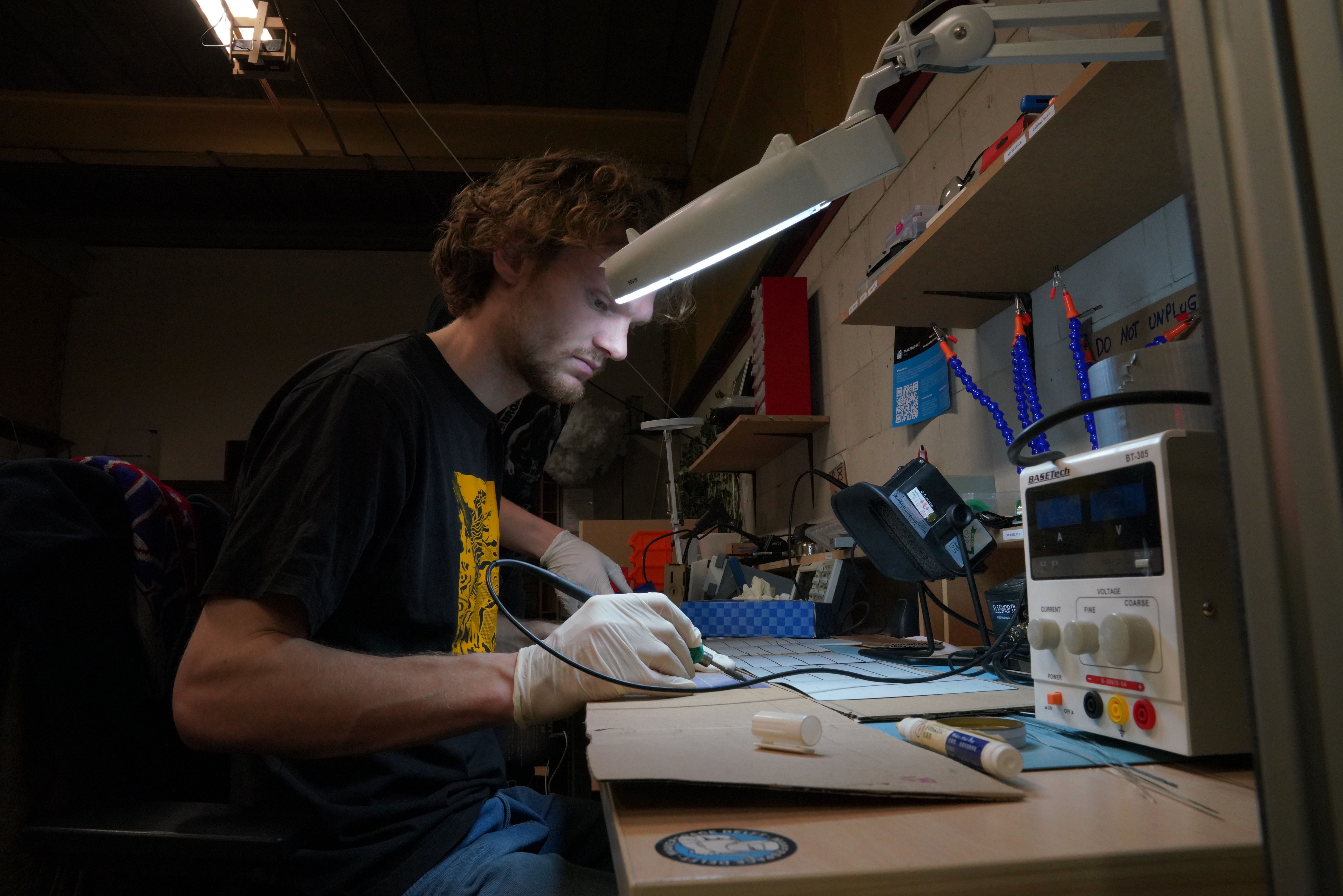 Who makes their own solar panels? Biosphere Solar strives to open these black boxes we call solar panels
Name of the submitted project or idea (in English or both English and your language)

Fair, circular solar panel

URL of a video introducing the work(under 5 minutes)

https://www.youtube.com/watch?v=sjRi22wpkuk&t=256s

Detailed explanation of the submitted project or idea (in English or both English and your language)

In 2020, one of our co-founders uncovered two underappreciated problems with solar: panels are thrown away and downcycled after 15-25 years and ethic minorities in China are building them under forced labor conditions.

More awareness about these problems is emerging, demonstrated by EU sanctions on Chinese solar panels and the many tenders in The Netherlands for circular solar energy. Our work has therefore been recognized as an essential step in realising the energy transition. One of the most simple reasons is that we simply do not have enough silver and high-grade silicon to reach the solar capacity needed for Net Zero in 2050. But equally important: we do not want to leave the world with 318 million tonnes of solar waste each year. As recognition for our work, we have completed the renowned Circular Valley accelerator programme, are mentioned in some of the world's biggest solar magazines and are partnering up with game-changing companies.

The hardware we develop is open-source, enabling anyone to contribute to the concept. In our production, we avoid human rights violations by working with sustainable and responsible suppliers. The project is currently in the product development stage. Our target is to start pilot production in 2023 and enter the market in 2024.

The glass, cells and connections in solar panels are almost impossible to repair or recycle due to the lamination. We predict that our method can extend the life of the average solar panel from 15 years to 40 years, and the glass, cells and connections can be disassembled easily for recycling. This means that the carbon footprint of panel production is more than halved, and the energy return of our panel will be approximately double that (considering slow degradation over its lifetime) of a conventional solar panel. This makes us interesting for real estate developers, as the evaluation period for a tender can be up to 75 years.

If you have a website for your submitted project or idea, please provide the URL

https://biosphere.solar/projects

Special Prize Question 1: How does your project or idea make use of local resources, such as materials and knowledge, to tackle its challenge?

The challenge with developing a local European solar supply chain is that almost everything is developed in China or, since a few years, in the USA. Fortunately, the EU is funding projects that develop European supply chains, but they are still in a developmental phase. We are, however, discussing our involvement in pilot projects with these companies.

Transparency in global tech supply chains are rare. Alternatively, we are partnering with glass manufacturers from Europe instead of sourcing Chinese solar glass that uses toxic antimony to augment its performance. Thanks to our involvement in the German Circular Valley accelerator and our network in the Netherlands, we are able to source components in Europe. There are several small solar manufacturing companies in The Netherlands with which we have good relations and are able to exchange our knowledge and experiences in setting up solar production lines.

Special Prize Question 2: How does your project or idea sustain its activities through the involvement of the local community?

Our project is open-source. This means that anyone can contribute to the project, as long as their activities and improvements are shared with Biosphere Solar. Working open-source allows us to accelerate our product development by engaging with communities on both local and global level. On a local level, we participate in events such as the Maker Faire, showing engineers and kids alike how our product works, we are involved with the Delft Open Hardware community and involve ourselves with local sustainable projects such as the Delft Foodshare. From next year, we will have two members of the team working on engagaments with local and global communities. To achieve this on a global level, we will be setting up online platforms and expanding our page on wikifactory.com in order to form discussions and collaborations surrounding our product.

Special Prize Question 3: How does your project or idea eliminate waste or pollution while regenerating natural resources?

After 15-25 years of operation, a conventional solar panel performance drops to about 80%. When it comes to solar panel degradation, there are two factors that Biosphere Solar tackles. The first is the gradual degradation due to the 'yellowing' of the lamination that glues the panel together. Exposure to UV causes the lamination to 'yellow', reducing the amount of light that enters the panel. The second factor is that some interconnections or cells can have deficiencies, leading to local faults. With solar cells, one cell that malfunctions brings the performance of the entire module down. Since Biosphere replaces the lamination with an edge sealant, it will not experience yellowing, removing the main source of degradation. Secondly, it can be taken apart and single cells or components can be repaired.

This means, that after 15-25 years, instead of throwing away an entire solar panel, a handful of cells can be recycled and the rest of the panel can function properly for another decade at least.

Another important point is that the lamination and antimony in the glass make it almost impossible to recycle the panel, making it waste. Because of the lamination, the panel has to be thermally and chemically treated, downgrading many of the components and materials. The antimony in the glass binds to the tin plate used for recycling glass, making it impossible to recycle the glass, even after separating it from all the lamination.

Additionally, Biosphere Solar is testing our panel's synergy with vegetation. Agrivoltaics is the practice of combining agriculture with solar, since they are mutually beneficial. The perspiration of the plants keep the panels cool, and the perspiration condenses on the panels, recirculating the water. Tests done by Groenleven have shown water use reduction of up to 60%. Biosphere Solar panels leave space in between the cells, making it suitable for agrivoltaics.