Outline
In terms of the amount of manufactured goods shipment, Ibaraki Prefecture ranks 8th in Japan. At the same time, it has become a challenge to shrink manufacturing and commerce due to changes in the society such as rapid decline in the birthrate, aging population and the Fourth Industrial Revolution. Under such circumstances, Ibaraki Prefecture has decided to hold "KENPOKU ART 2016 Ibaraki North Art Festival" in order to promote industries, utilizing the new characteristics of the prefecture. Loftwork was responsible for planning and operating the hackathon which was held as one of the social programs. The project is called "KENPOKU Art Hack Day" and is described below.

Main achievements
・ The 3 winning teams were invited to join the art festival as official artists of "KENPOKU ART 2016 Ibaraki North Art Festival"
・ Number of followers on Facebook page that published the project process: 315 users (as of October 2019)
Project page
http://www.kenpoku-arthackday.com/
Prize winner
There were 55 participants (13 teams) from a wide range of backgrounds including artists, engineers, researchers, designers, and traditional craftsmen. The following 3 works were selected.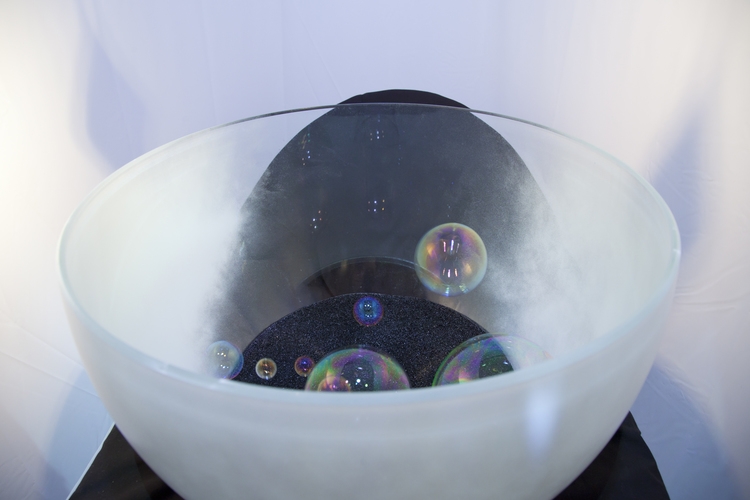 『干渉する浮遊体』 アーティスト:甲斐 桜、佐藤 大基、水落 大、橋本 次郎、Mafumi Hishida(菱田 真史)、柳澤 佑磨、アビル ショウゴ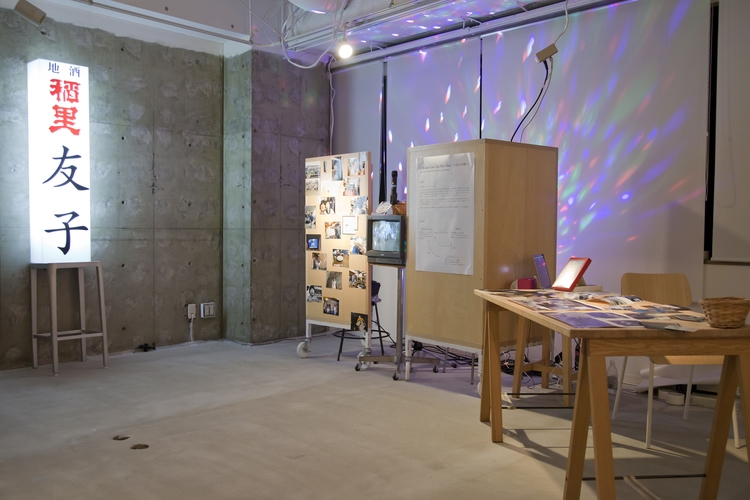 『A Wonder Lasts but Nine Days 〜友子の噂〜』 アーティスト:Kanako Saito、加藤 誠洋、岩沢 卓、増田 拓哉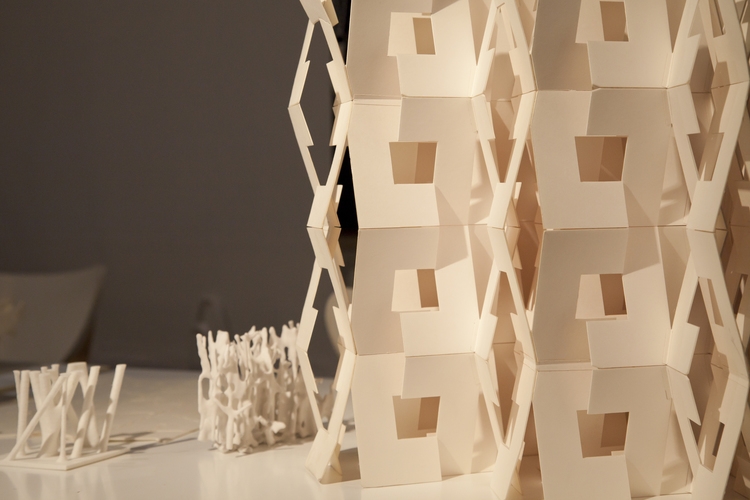 『Vide Infra』 アーティスト:吉岡 裕記、金岡 大輝、砂山 タイチ、御幸 朋寿、三桶 シモン
Judge
This project was a domestic art festival's first attempt to create new art in the form of a hackathon that is not bound by the conventional framework. While aiming at creating works for "KENPOKU ART 2016 Ibaraki North Art Festival", we wanted to examine the artistic expression rooted in the region from various perspectives. So when it came to selecting the jury, including the director of this art festival, we invited people who have been active in the front lines of various fields such as technology, design and editing.

Client's challenge and background
The northern region of Ibaraki Prefecture (6 cities and towns in the northern area of Ibaraki Prefecture), where the art festival took place, is an area where both the scenic beach and the mountainous area rich in nature are combined. In these areas, coal has been mined for a long time. Copper mines and industries have developed around Hitachi. The region has also contributed to the modernization of Japan since the Meiji Era. On the other hand, Gora in Kitaibaraki is known for Tenka Okakura and Taikan Yokoyama who advocated the importance of Asian aesthetics, and had a deep connection with the development of modern Japanese art.
In recent years, artist Christo has created an umbrella project in Hitachiota, which made the city a hot topic as a place to communicate avant garde art. In addition, the prefecture has University of Tsukuba, research institutes, etc., and it is also where "Science Expo-Tsukuba '85" was held. Ibaraki Prefecture has become a base for Japanese art, science and technology development. Therefore, this project focused on such advanced features of Ibaraki. We used hackathon to bring out original works that would not be born elsewhere, which embodied cutting-edge science and technology while maintaining dialogue with nature.
Why did we choose a hackathon?
Hackathon is a kind of participatory event in which participants use their skills to generate output based on a theme within a set time. Hackathon is an ideal environment for improving ideas, reducing gaps and achieving a possible output in a short time. It is also a great place for improving communication skills as well as stimulating creativity.
Loftwork has led many hackathons to success. A hackathon, in which people with various qualities participate together, engage in artistic expression and communicate with each other, is effective in creating works that fuse technology with the regional uniqueness for the northern region of Ibaraki Prefecture. So for the first time, a hackathon was held as a method to produce art for an art festival in Japan.
How the project went
The project aimed to create new values and revitalize the region.
1. Create new artistic expression
2. Encourage innovation of companies
3. Form a community that revitalizes the region
Based on the themes above, we were responsible for project's novelty and creative promotions such as creating the leaflets. We also promoted the recruitment announcement mainly through our website, recruited participants, conducted field research, helped organize Ideathon, and supported the output.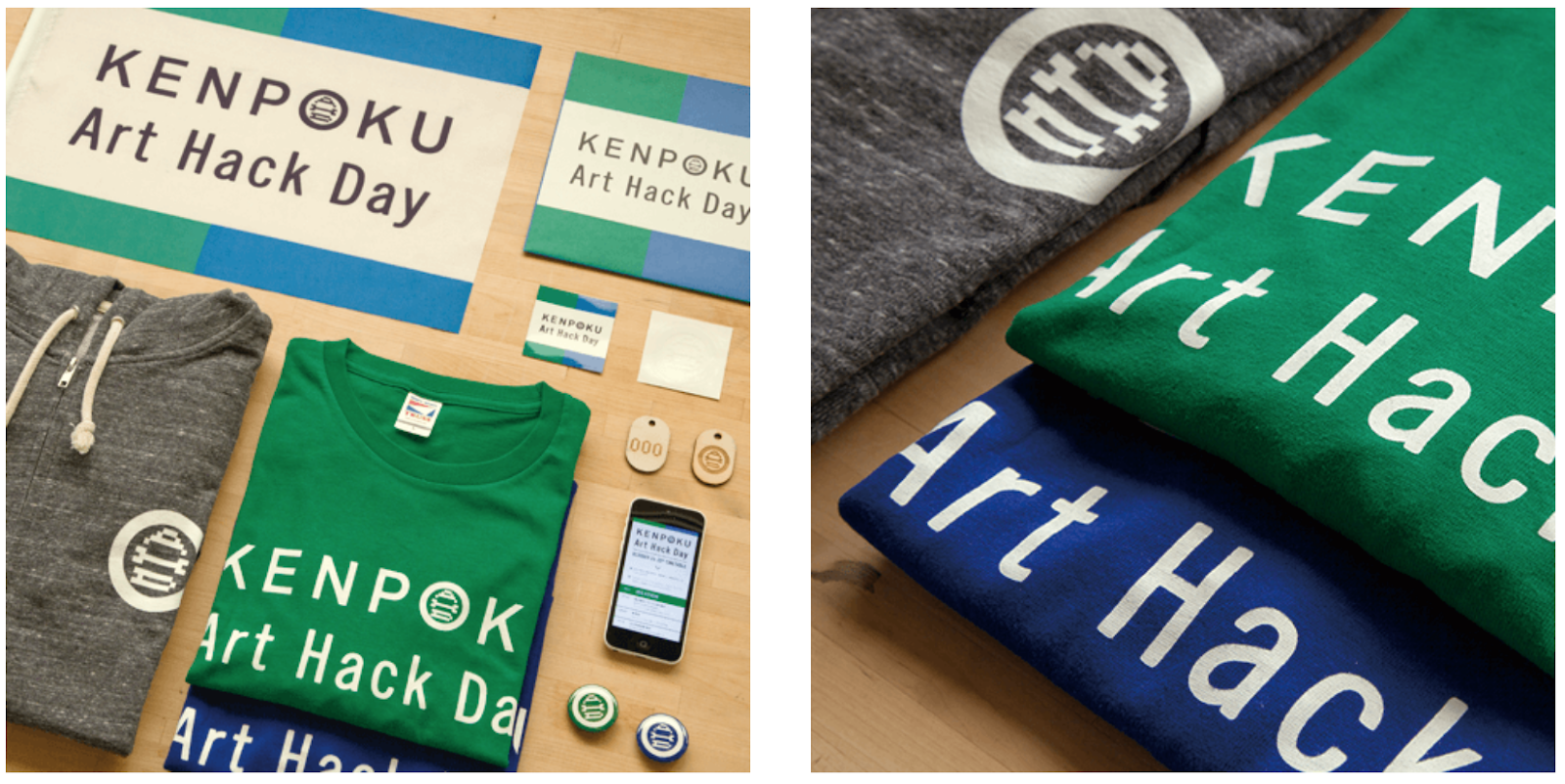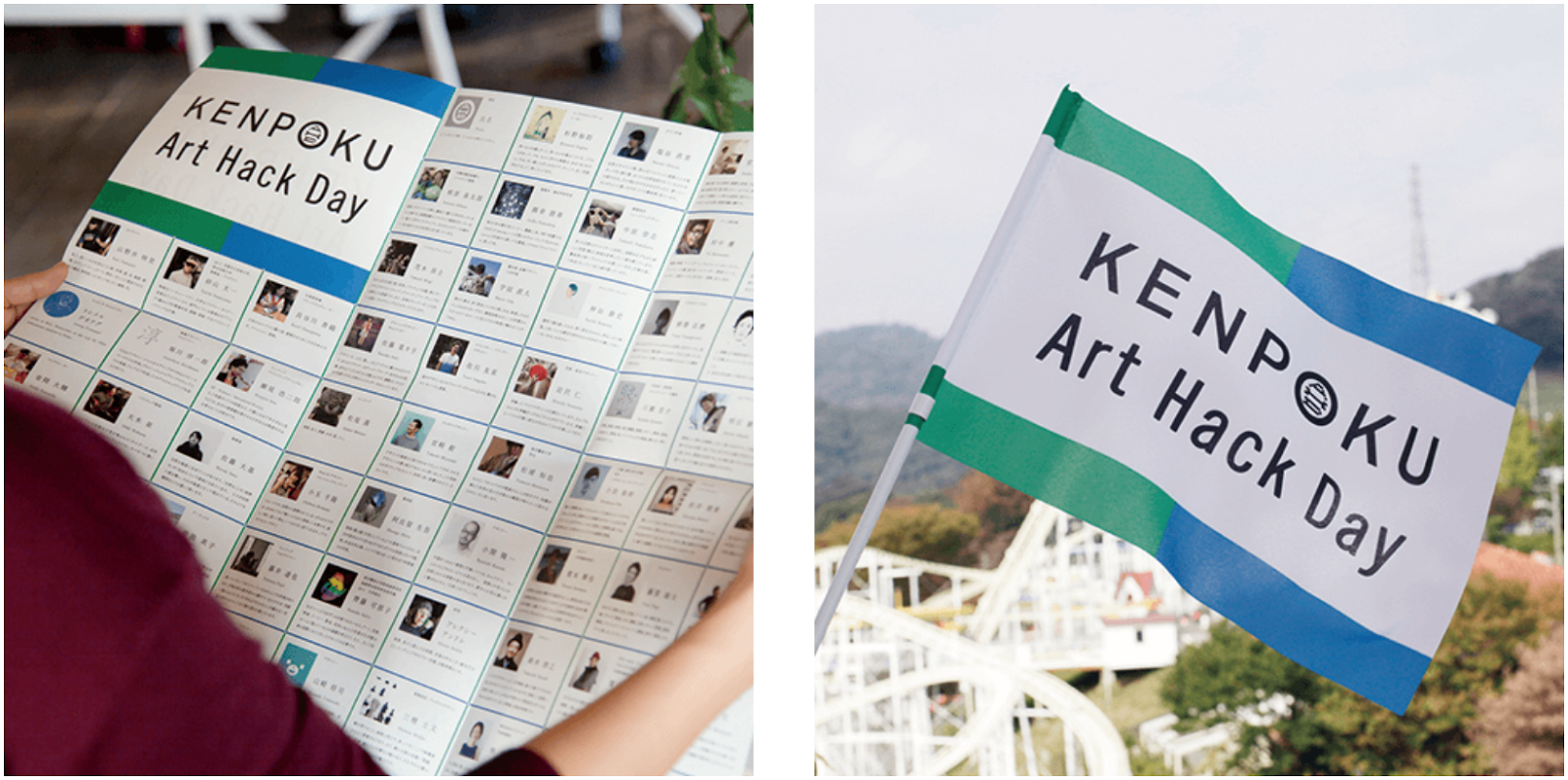 Create all kinds of creatives such as novelties and promotional leaflets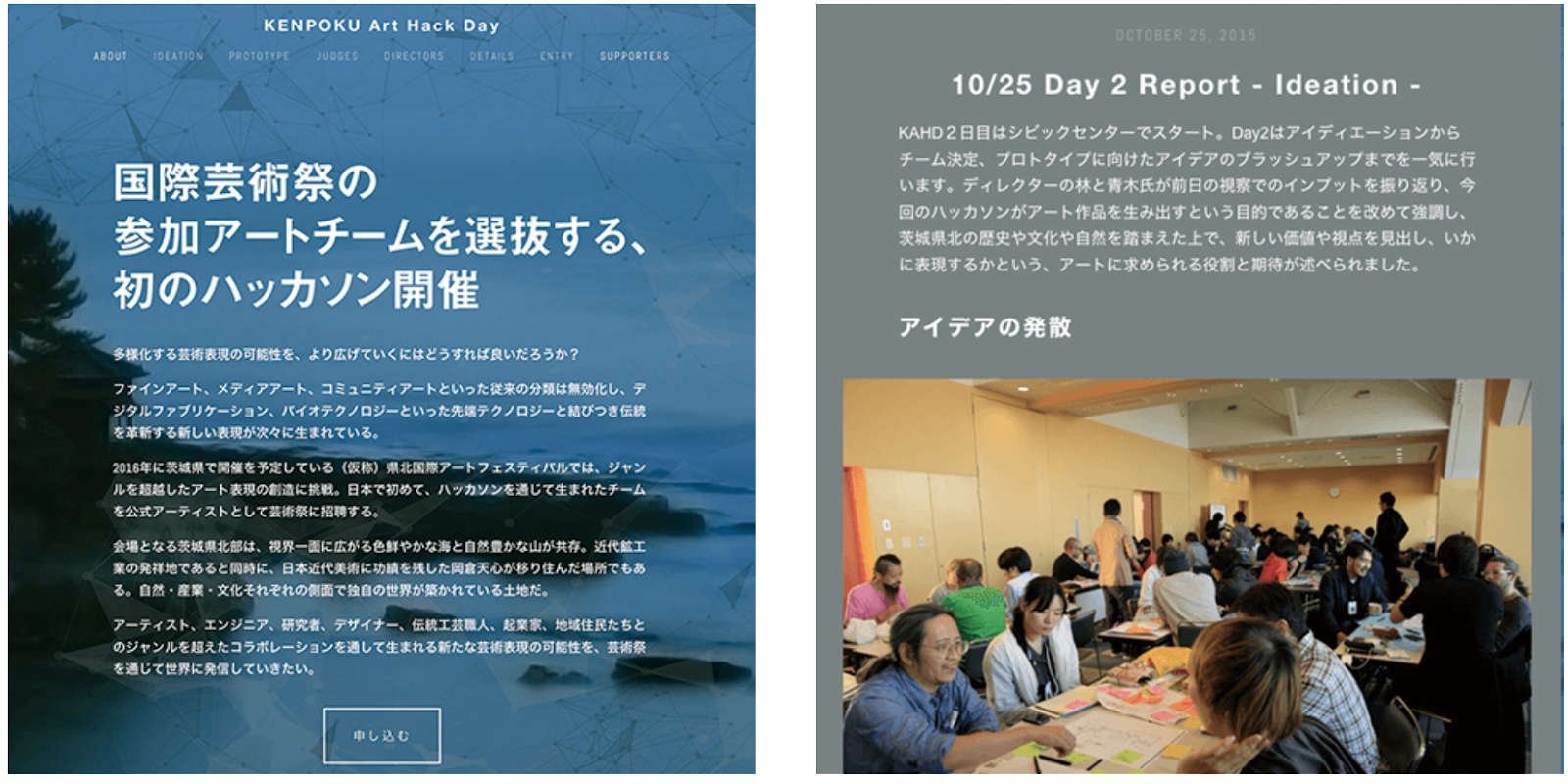 Process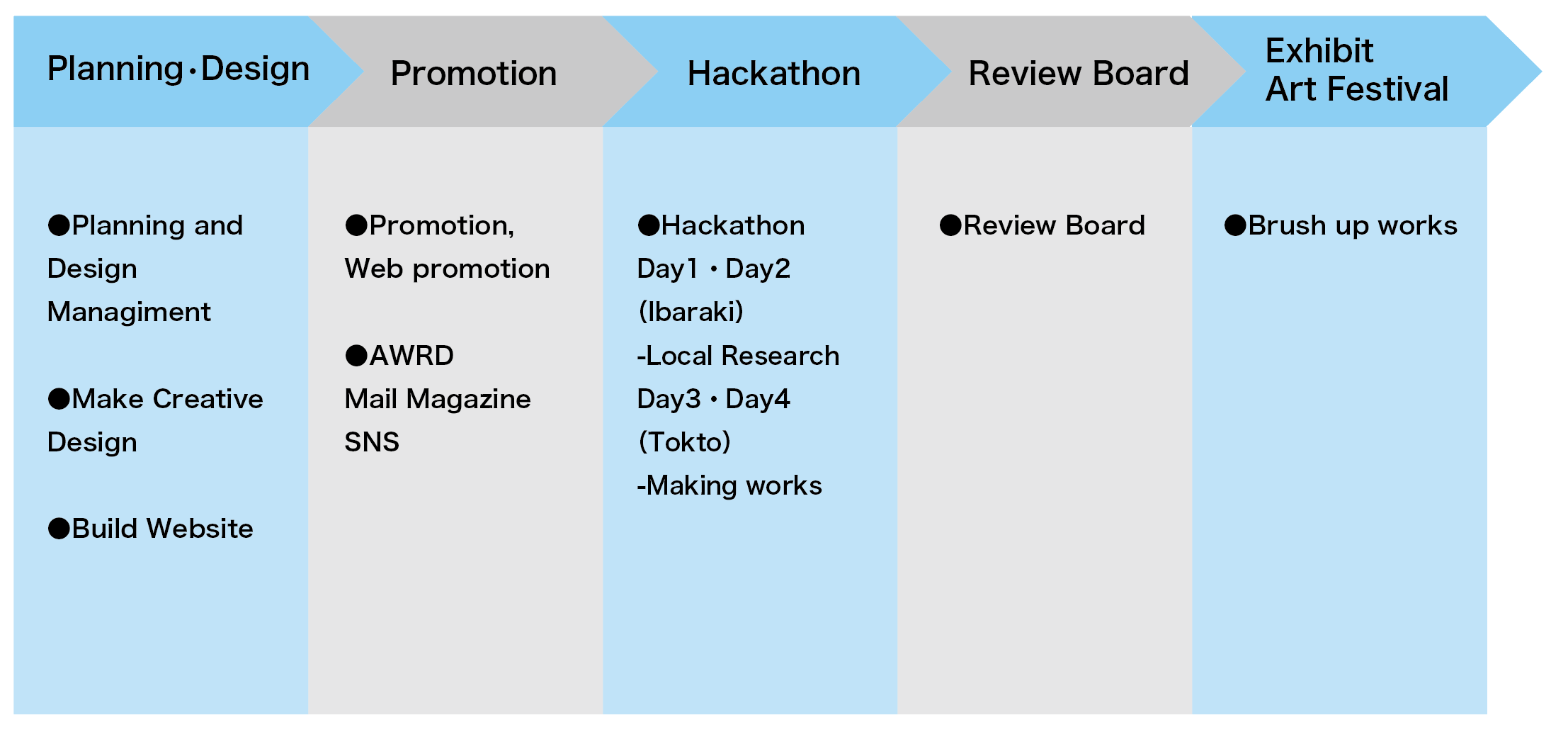 How did we lead the hackathon to success?
Involving various qualities
When people from various fields meet, an unexpected chemistry takes place. That is why hackathons are often incorporated in new businesses and new product development. In this project, 55 creators with various qualities such as artists, engineers, designers, traditional craftsmen, architects, researchers, etc. were divided into 13 teams. And the hackathon was held during the course of 4 days.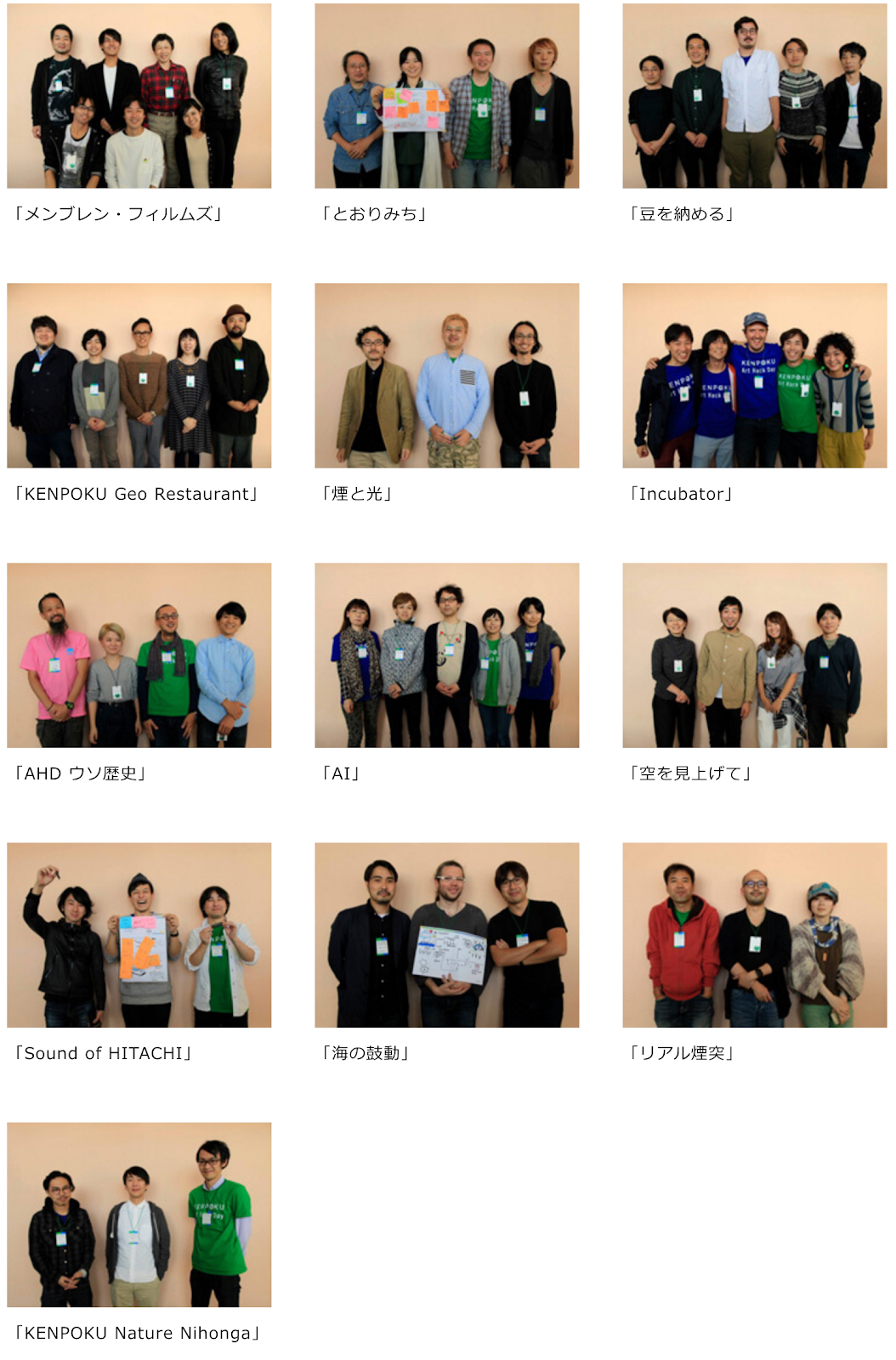 Report:DAY1&DAY2
https://loftwork.com/jp/event/20151106_kenpoku_art_hack_day_12

Report:DAY3&DAY4
https://loftwork.com/jp/event/20151111_kenpku_art_hack_day_34
Creating a system that produces high-quality output
In order to produce high-quality output, not only an excellent creator is needed, it also involves various factors such as teamwork and deep understanding of the region. Therefore, the hackathon was set to last 4 days instead of 1 day, going from field research to ideas, prototyping and presentations.
To deepen your understanding of Ibaraki North:
For the purpose of helping the participants gain inspiration, we held the field research at the northern region of Ibaraki Prefecture where "KENPOKU ART 2016 Ibaraki Prefecture North Art Festival" took place. By visiting the Nikko Memorial Museum, Tenshin Memorial Gora Museum, Rokkakudo, etc. and learning about the characteristic nature, culture, and history of the northern region, we explored the possibilities of how to create a connection between the region and art.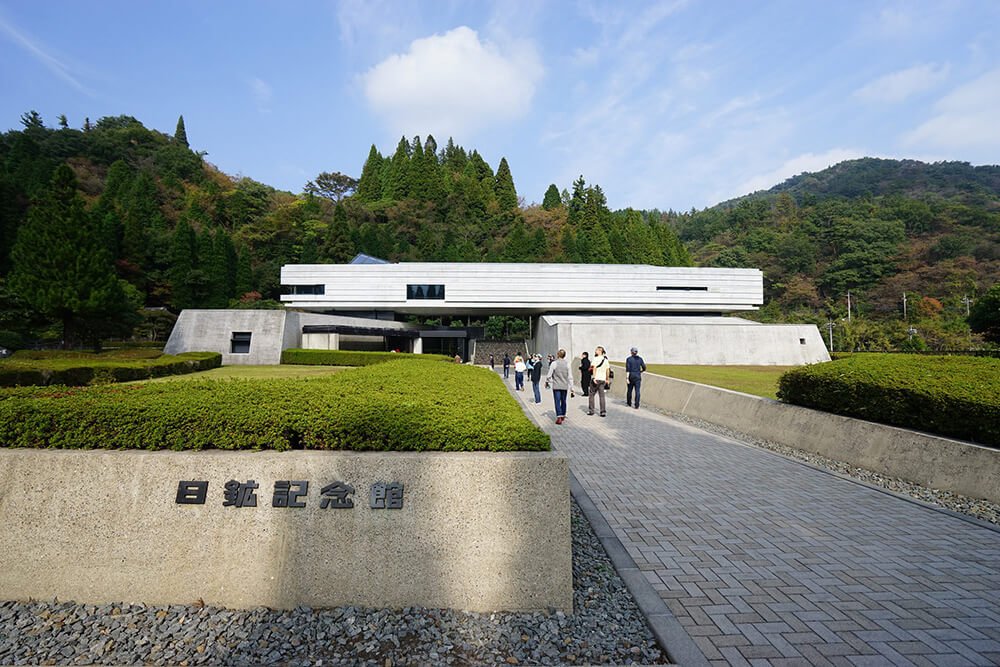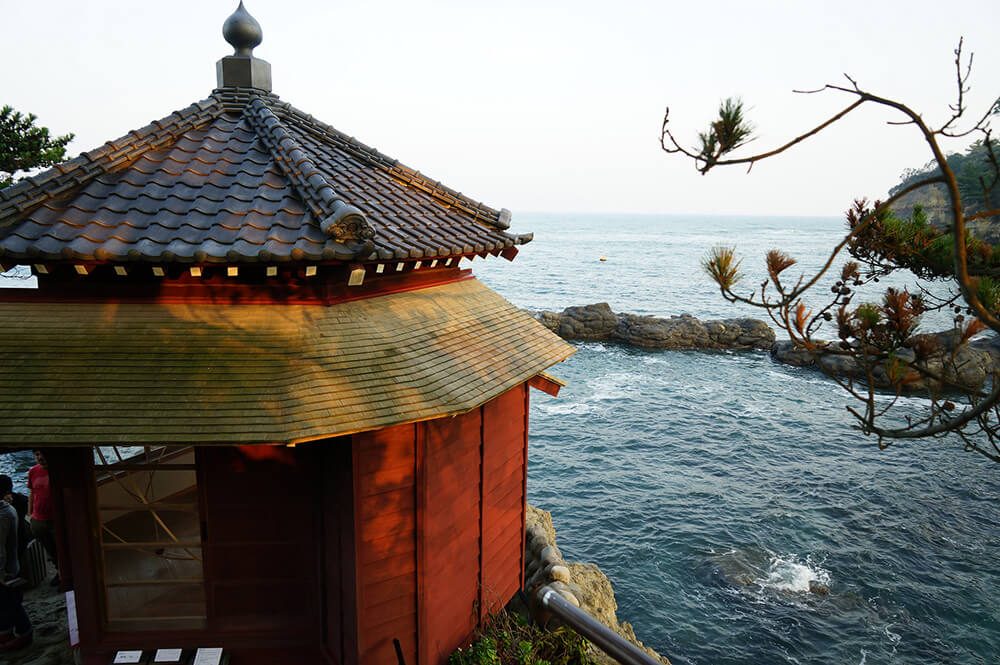 Boosting motivation:
In a hackathon where time is limited, how to build relationships with people you meet for the first time is the key. The hackathon's organizer encouraged participants to actively communicate and invited relevant guests from different fields to do presentations in order to connect the participants' motivations.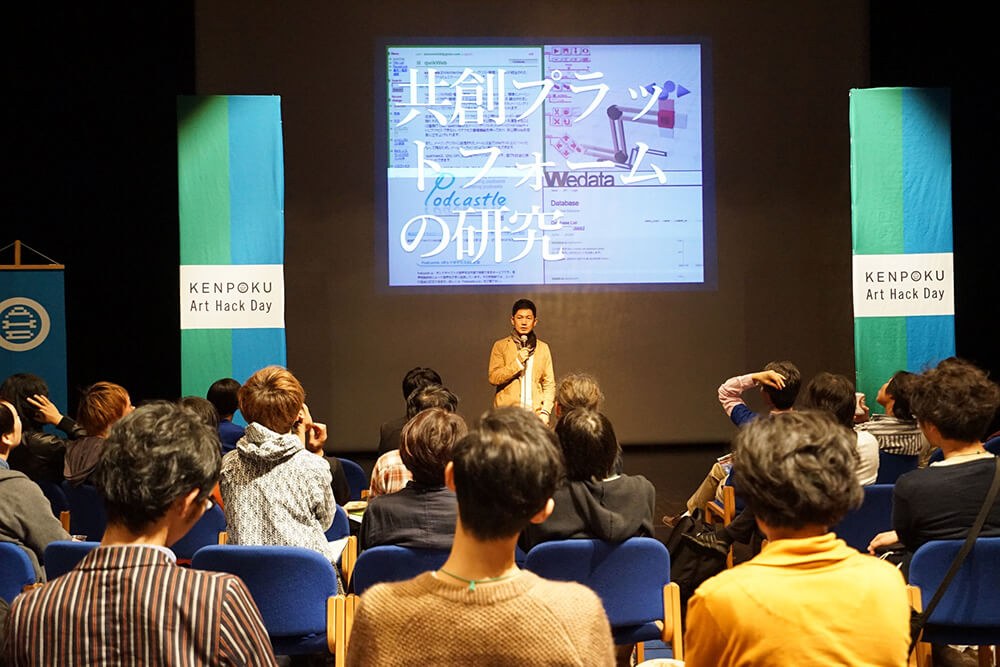 Presentation by Mr. Koichiro Edo, Senior Researcher, National Institute of Advanced Industrial Science and Technology.
Support for the exhibition after the award
At the end of the hackathon, after eight months of preparation and production, the winning works would be active on the international stage. Loftwork also provided support for the final improvement of the selected works. The "KENPOKU ART 2016 Ibaraki Prefecture North Art Festival" was the stepping stone for success.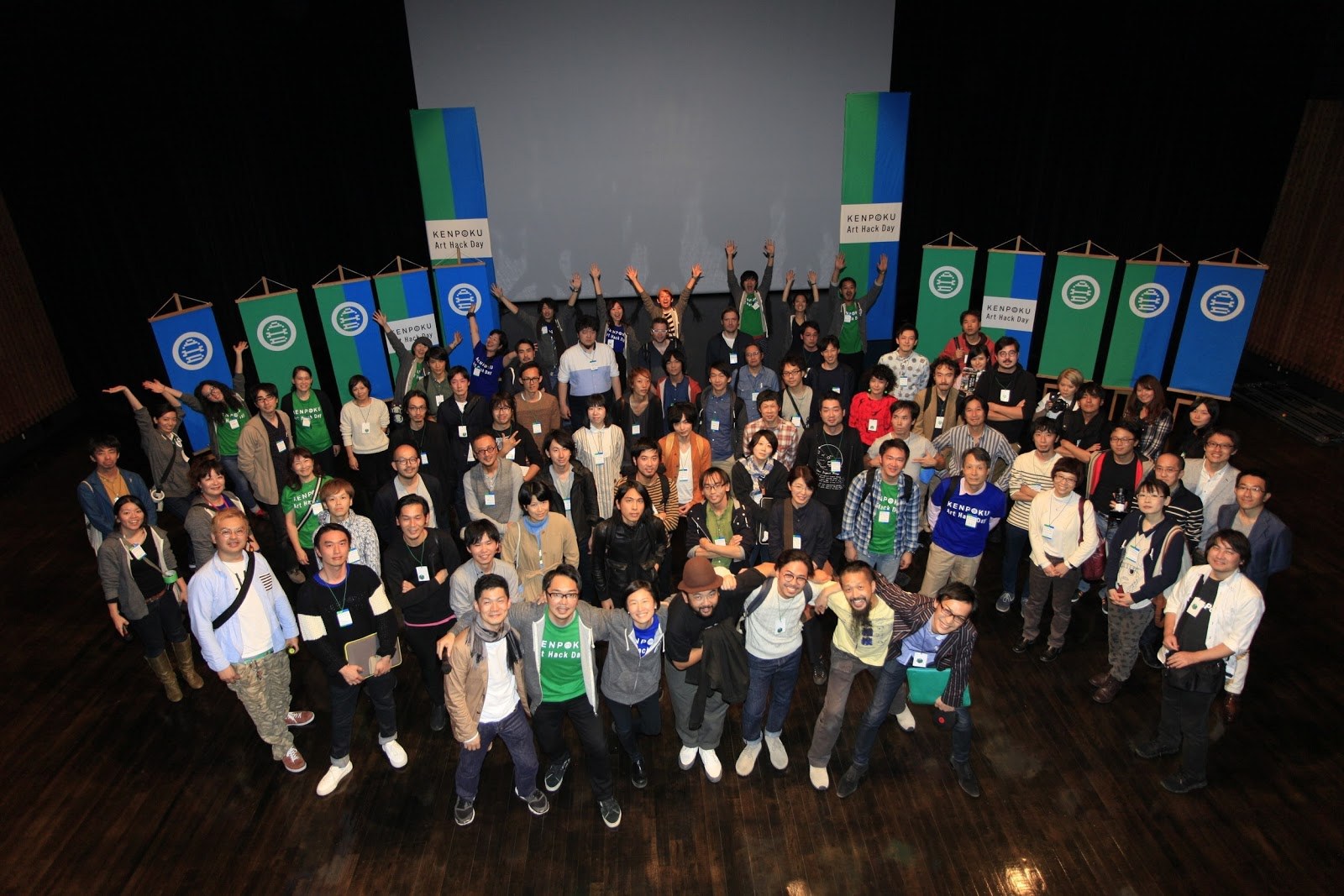 To KENPOKU Art Hack Day Website
Contact us / Consultation
AWRD is an online platform designed to connect individual people's creativity and ideas with projects from around the world. Please contact us at the address below if you would like to learn more about AWRD or have any inquiries regarding collaboration requests or past projects.
>> Please feel free to contact us anytime.