Outline
Ishigaki City in Okinawa relies on tourism as its main industry. Tourist numbers have increased since the opening of the new airport and while this has improved the economy, it has also left open the issue of whether tourists are being provided with an experience that will create a lasting connection with Ishigaki Island, thereby encouraging repeat visits. The leader of this project felt a connection with the "Roooots" project and approached Loftwork to hold a design award. Loftwork not only held the award, but also supported the organization and implementation of measures designed to secure the quantity and quality of entrants needed to make the award success.This is the "USIO DESIGN PROJECT", which we will introduce here.

Main results
・9 out 10 awarded works went on to be made into products (as of August 2019)
・5 out of the 10 awarded products went on to win the package design category of the 2016 Golden Pin Design Award
Prize winners
A total of 204 people and 431 products, including participants from abroad, entered the competition.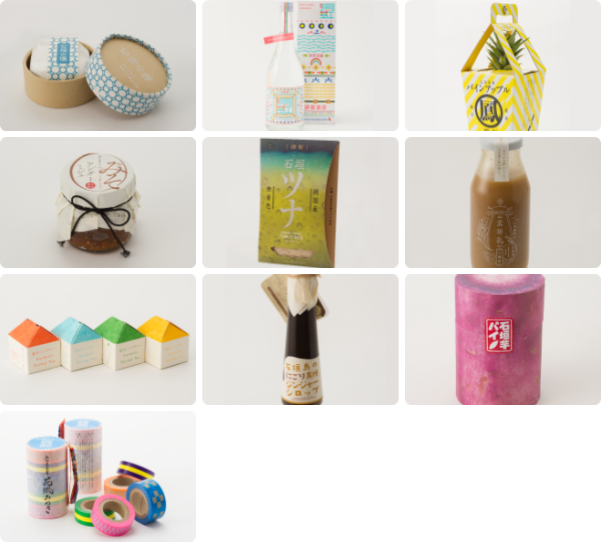 Judges
As tourists from Taiwan are one of the major sources of tourism for Ishigaki Island, people working at the Taiwanese Center who are knowledgeable about the Taiwanese creative scene were invited to join the judging panel. We also invited people from Japan who are knowledgeable about using design to reveal the wonders of a given local area, including Mr. Toyama, the CEO of Smiles, and Ms. Isamoto, who runs a company widely known as "Ritokei".

Client issues and background information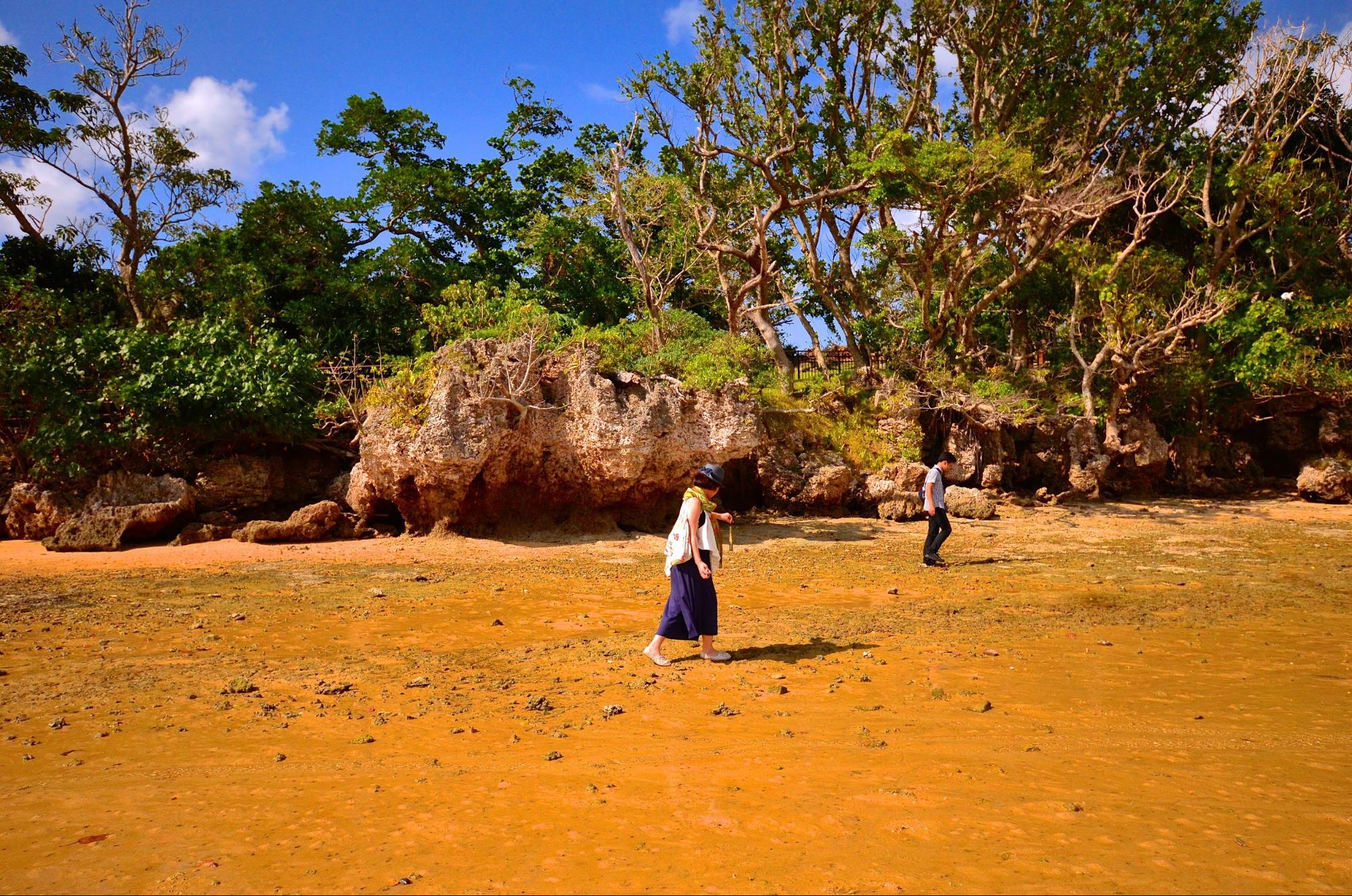 Ishigaki is popular as a tourist spot and resort. On the one hand, tourists are thought to have increased with the opening of the new airport and the arrival of low-cost airlines. However, there are still questions on how many people who visit the island become attached to the rich nature and the personality of the locals enough to want to visit again regularly. The question of how to increase such visitors also remains open.
Furthermore, when looking at businesses on the island, only a small number actually profit from tourism. Thus, another issue was how to create a system in which more people would be able to feel enriched from the increases in tourism.
It is said that a third of visitors' travel budgets are spent on souvenirs. Not only does this directly boost the local economy, but we also believe that a stronger form of communication is born out of making purchases than if we were to simply use information as a way to connect people from the island with people from the outside. This is why we framed this undertaking as a package design project for souvenirs.
Why we decided on an award format
Loftwork has worked on the"Roooots Local Specialty Redesign Project"
four times since 2008. This project was conducted in conjunction with the International Art Festivals (Echigo-Tsumari Art Field/ Setouchi Triennale) held in the local area. People were invited to attend art festivals in areas where both depopulation and an ageing population are major issues. The aim was to energize local industries by selling designs of the local specialities suited to the target audience, in the form of souvenirs.
For this award project, we centred on the issues and characteristics of Ishigaki Island while using previous projects as a benchmark as a way to improve on our previous work.
What was done during the project
From the beginning of the project, our actions to bring a new angle to Ishigaki's tourism were based around the following three themes:
1. We wanted to bring in external perspectives. We also wanted to maximize the incorporation of design strengths.
2. We wanted to promote the attractiveness of the island through its goods. Furthermore, we wanted to take on the role of promoting local goods more widely, and incorporate this aspect into these goods.
3. We wanted to incorporate Taiwanese perspectives, since Taiwan has a strong connection to Japan in terms of both geography and history.
Ishigaki already boasts strong popularity and high name recognition, and as a result the region has been energized by many people deciding to immigrate. Since it has its own unique issues, it was necessary to create messages at USIO that fit the context of the island and new systems while still utilizing the same strategies used for Roooots.
Therefore, Loftwork suggested making the entire process as open as possible by using specially-created websites and social media accounts. We aimed to show a different aspect of Ishigaki Island and its creativity with a plan to create craftsmanship and re-design local specialities, while also disseminating detailed information on what was taking place. Additionally, we held an event that involved the creator network in coordination with the Taiwanese team at the digital creative café FabCafe.
The process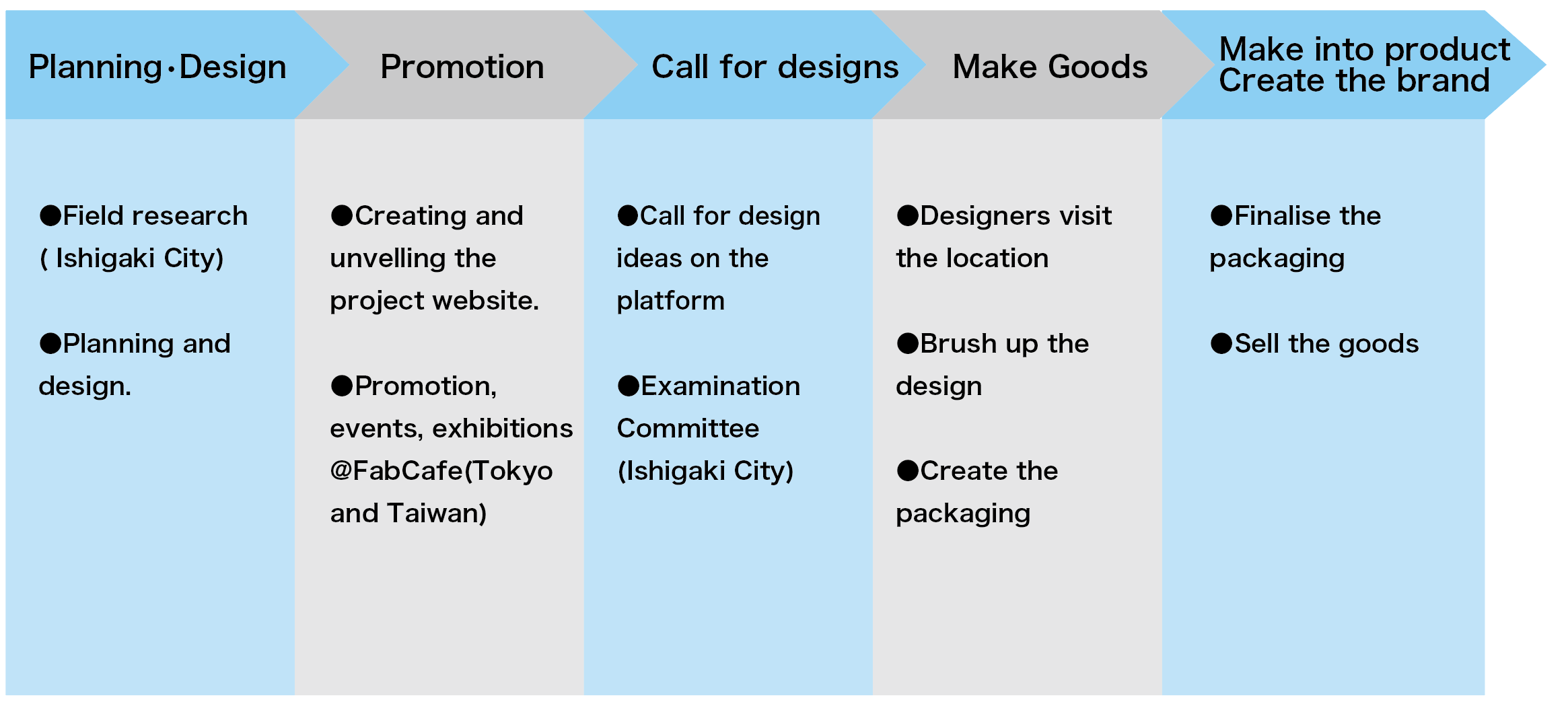 How the award was made successful
Creating a team consisting of people from Ishigaki, Tokyo, and Taiwan
Field research and a kickoff meeting were conducted at the start of the project by a team of people from Tokyo and Taiwan on Ishigaki Island. We built a team that could work together to overcome the physical distance separating them.
Creating a system where high-quality work would be submitted
It was necessary to raise awareness about the award and deepen understanding of Ishigaki Island among outstanding creators. We then had to come up with strategies and initiate them in order to motivate the creators to submit their entries so that we would receive as many high-quality works as possible.
Increased award recognition:
To create a large amount of connections with outstanding creators, we utilized FabCafe in addition to reaching out to registered creators. We also held a promotional event at FabCafe locations in both Shibuya and Taipei. By involving FabCafe, we were able to contact digital craftsmanship creators who might otherwise be difficult to reach from the city of Ishigaki.
A deep understanding of Ishigaki Island:
We were also successful in following up on information provided in promotional activities online by using FabCafe to deepen connections through direct communication with both businesses and those in charge at Ishigaki Island.
We were able to provide much more detailed information by using an online format, which would not have been possible through other types of media. We carefully communicated about Ishigaki's lesser-known culture to the Taiwanese creators by having three default languages, leading to improved quality in the submitted works.
Steadily building up motivation:
Continued communication about staff members's thoughts helps to motivate attendees.
Both in Tokyo and on Ishigaki Island, we communicated the thoughts of the people of Ishigaki by coordinating precise information sharing.
Ease of applying:
The AWRD system was utilized to make for an easy application process.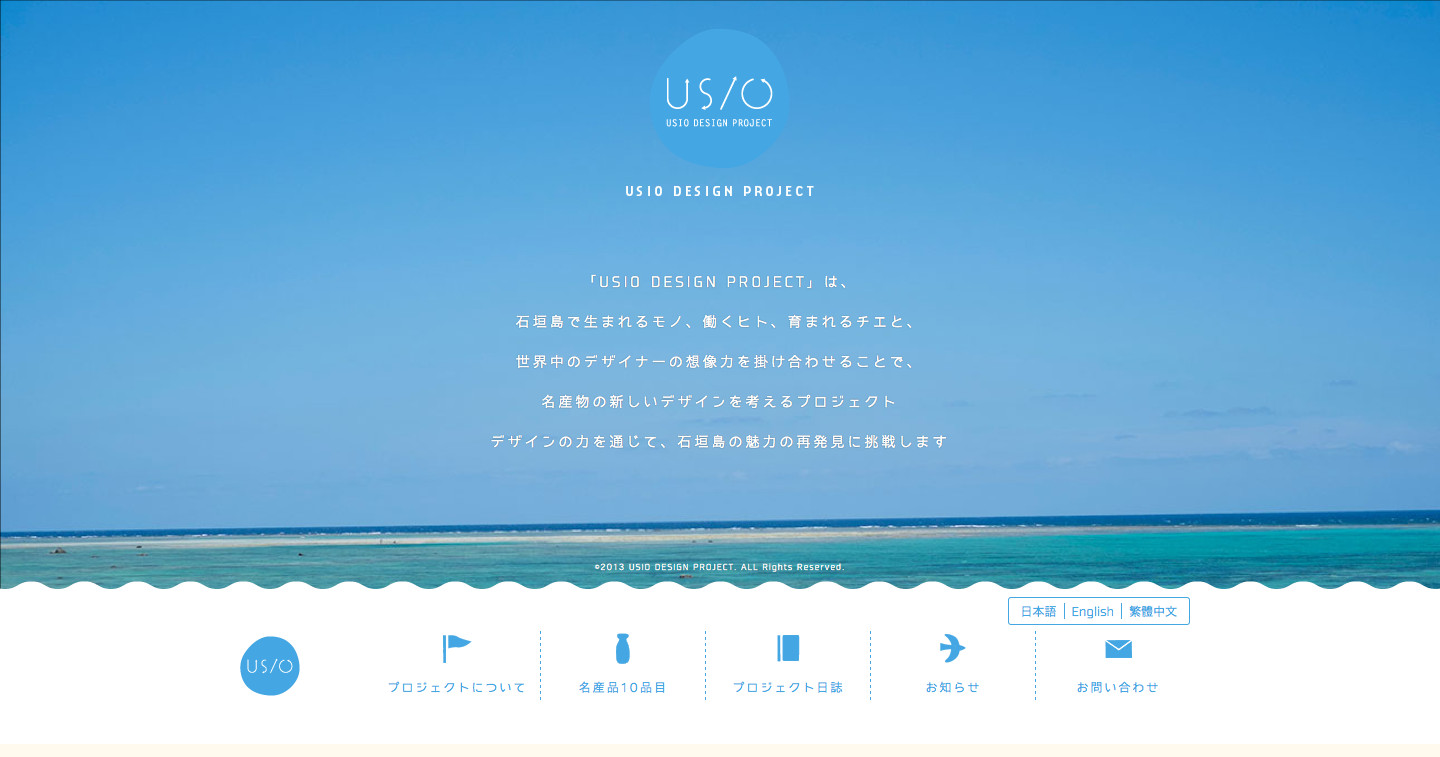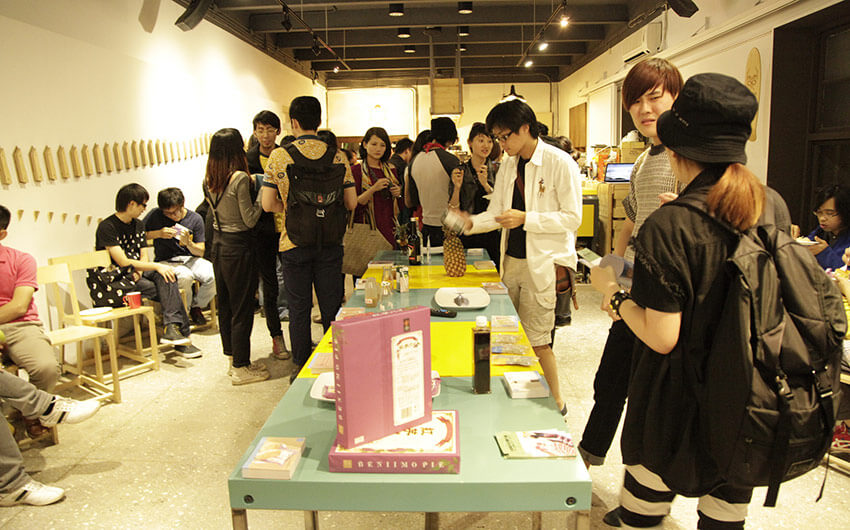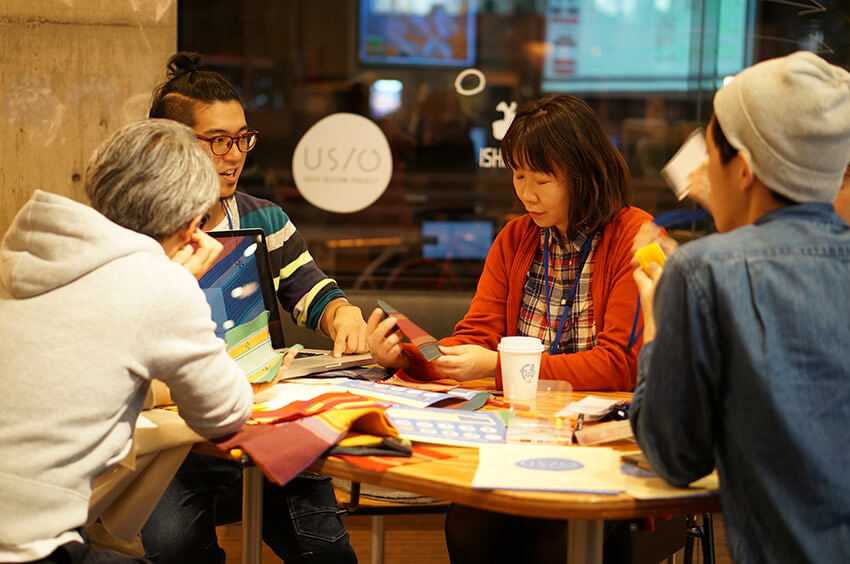 Support in creating a product from the awarded submissions
After the awards concluded, we continued to support the product development process by having businesses visit the designers whose submissions had been chosen. We provided support by facilitating partnerships between the designers and the local businesses who sought to incorporate different techniques, cultures, and backgrounds into the process of managing the manufacturing costs and designs.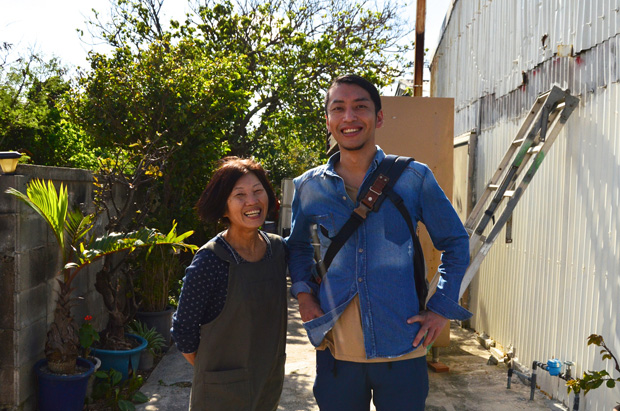 To the USIO Design Project Website
>> Click here to see the USIO Design Project Website
Contact us / Consultation
AWRD is an online platform designed to connect individual people's creativity and ideas with projects from around the world. Please contact us at the address below if you would like to learn more about AWRD or have any inquiries regarding collaboration requests or past projects.
>> Please feel free to contact us anytime.