1.Announcing the Results
Create the Results page. Users who submitted works will be looking forward to the results announcement, so let's create and make this page available to the public.
How to access the page: My AWRD Home > Edit pages > Results page

Creating・Publishing the Results Announcement Page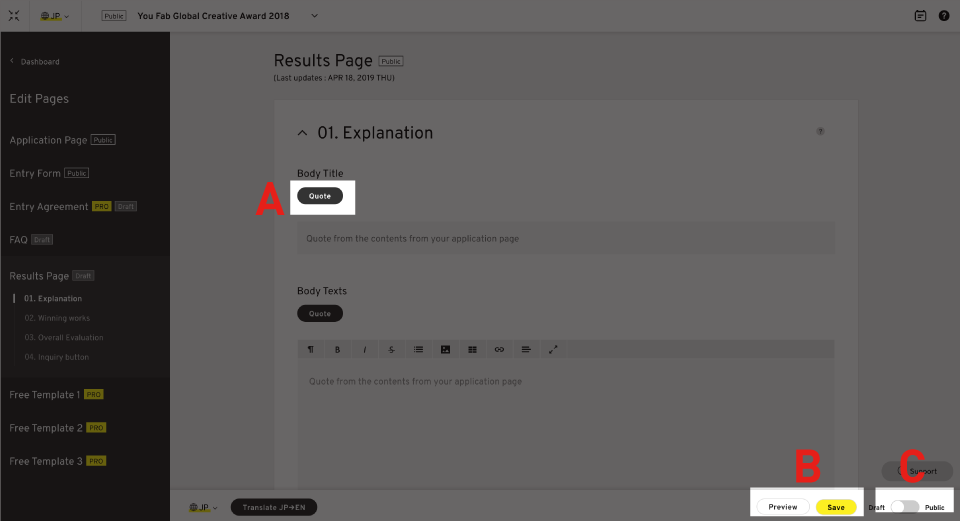 A. When the "Quote" button is pressed, the information that was entered on the Application Page will be pasted. It is possible to modify this text. In order to reduce the amount of time it takes to fill out each field this area has features to allow text copy and automatic population of the fields so one can easily create and publish the Results Announcement Page.

B. After entering all necessary information, please save and confirm the contents using the preview function.

C. Please publish the page after all necessary information has been registered.