ABOUT THE ORGANISER
FabCafe Hong Kong is a creative community platform. We want to connect people from various different fields of expertise to collaborate on meaningful projects together. FabCafe provides a space and digital fabrication tools that encourage exploration of innovative and exciting ideas for businesses and individual creators.
At FabCafe we host ideation sessions to delve into various social or environmental problems and use creative techniques to explore solution ideas. It is also an opportunity to practice Design Thinking and foster meaningful conversations. If you are looking for inspiration, try looking at our past events!



Transforming Education with Games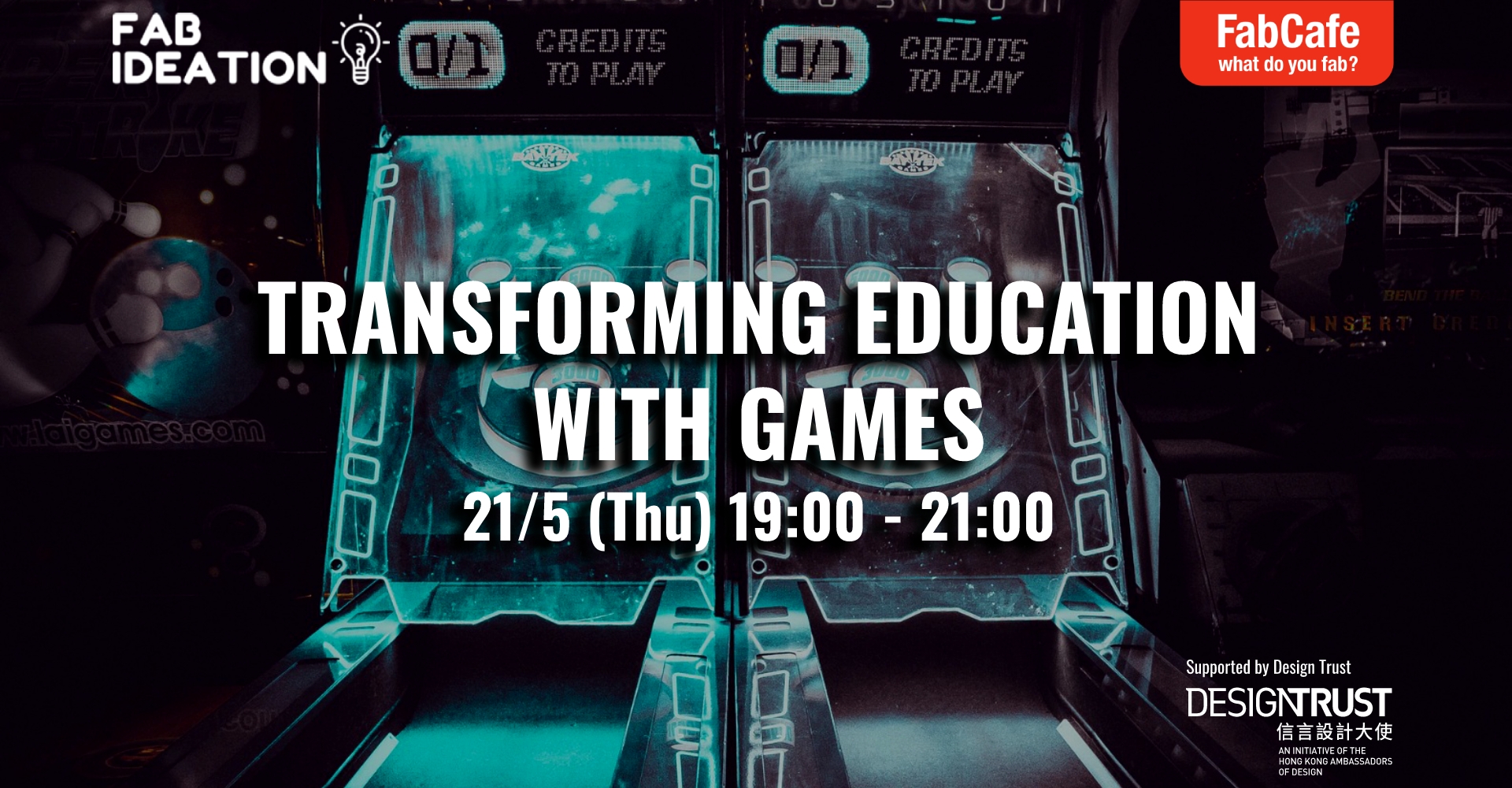 FabCafe organised an event focusing on the Hong Kong education system. We discussed how children in school learn in many different ways and the changes that are needed to improve their learning experiences. We considered the educational qualities of our favorite board games and video games, and then challenged ourselves to design a brand new game!
Ideas & Concepts:
Train problem-solving skills through adventure-themed scenarios.
Improve improvisation and story-telling skills with special trigger cards.
Teaching finance and business with Monopoly and other trading games.
Practice spelling & vocabulary in competitive contests.
Learn the traffic rules in a future-themed safe environment.
Read more:
FAB Ideation "Transforming Education with Games" Report




Reimagine Retail Experience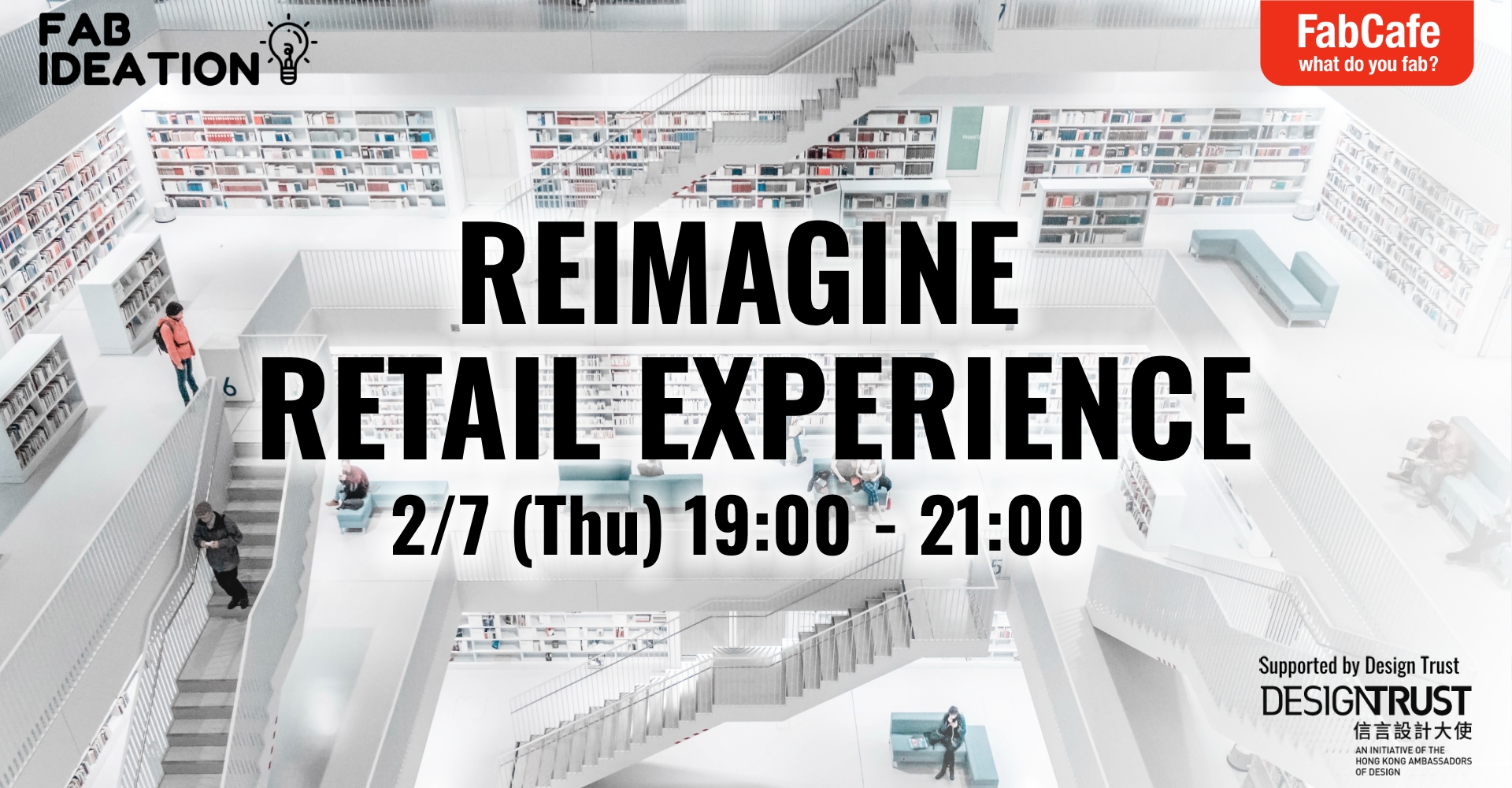 The event focused on the shopping experience of customers in retail stores. By constructing a customer journey map we analyzed the current situation and discussed the most important pain points. We then reflected on the new consumer trends that have led to increased awareness of sustainability, authenticity and brand transparency. We realized how retailers must adapt to this New Consumerism and thought of different ways to do so by reimagining their service model.
Ideas & Concepts:
New digital and physical touchpoints and totally unique environments.
Product displays sorted according to brand or lifestyle.

AR / VR / audio tour-guide to introduce various products.
Mobile app features including product customization, price comparison, store navigation & loyalty discounts.
Read more:
FAB Ideation "Reimagine Retail Experience" Report



Waste Reduction During Pandemic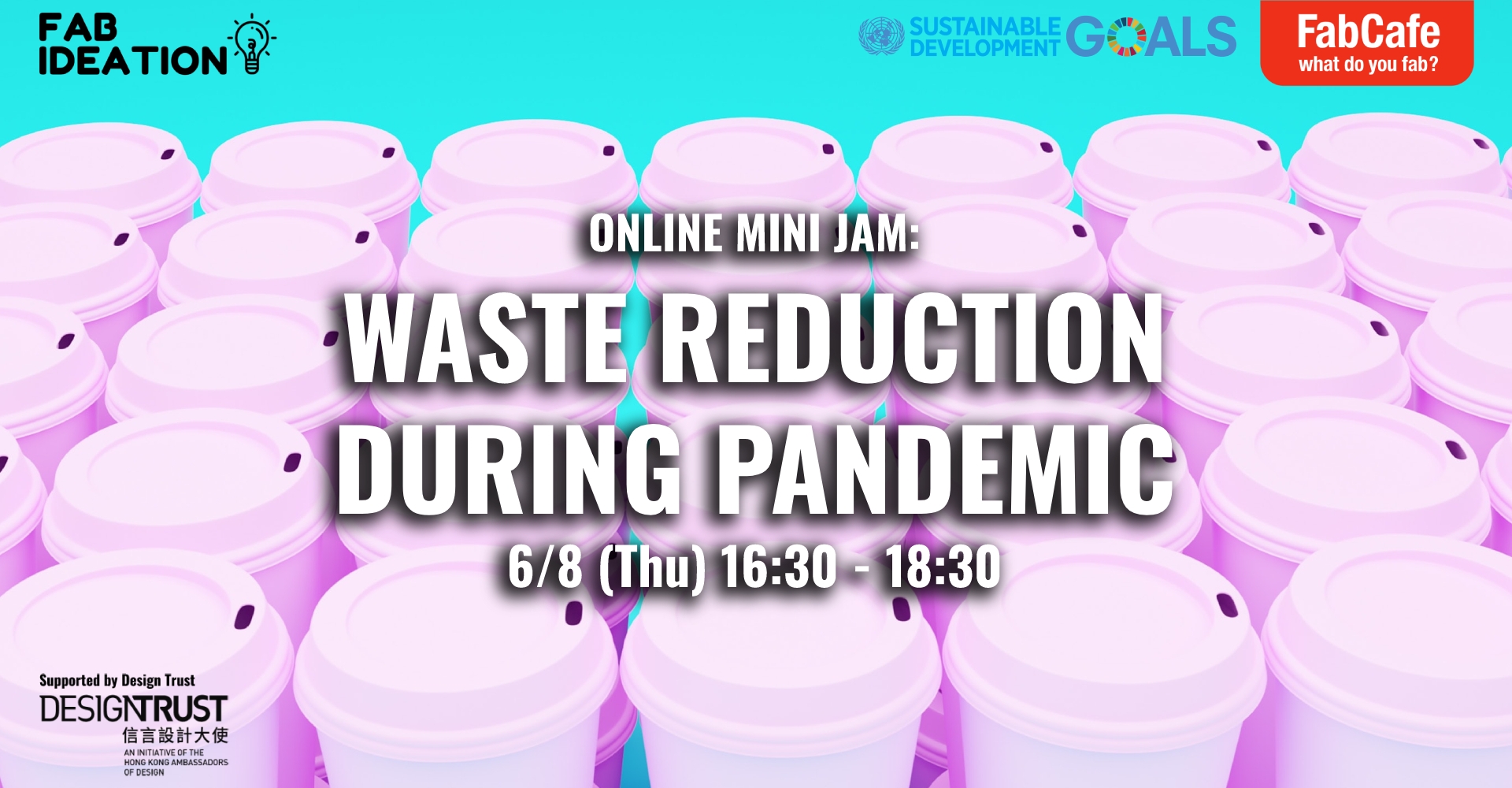 While the COVID-19 pandemic was entering it's third wave (now fourth) and the Hong Kong government had imposed a complete ban on dining at restaurants, people began ordering more takeaway food and dumping an estimated 101 million pieces of single-use cutlery and food containers every week. FabCafe hosted an online event to explore alternative ways to maintain social distancing without increasing the plastic consumption.

Ideas & Concepts:
Touch free cutlery dispenser with UV sterilization
Waste-free cycle for food supplies
New restaurant concept with improved flow
Rooftop restaurant with new table designs
Giant individual capsules for dine-in customers
"Less Waste, Less Wait" Mobile App & Campaign
Read more:
FAB Ideation "Waste Reduction During Pandemic" Report



Redesign Open Spaces for the New Normal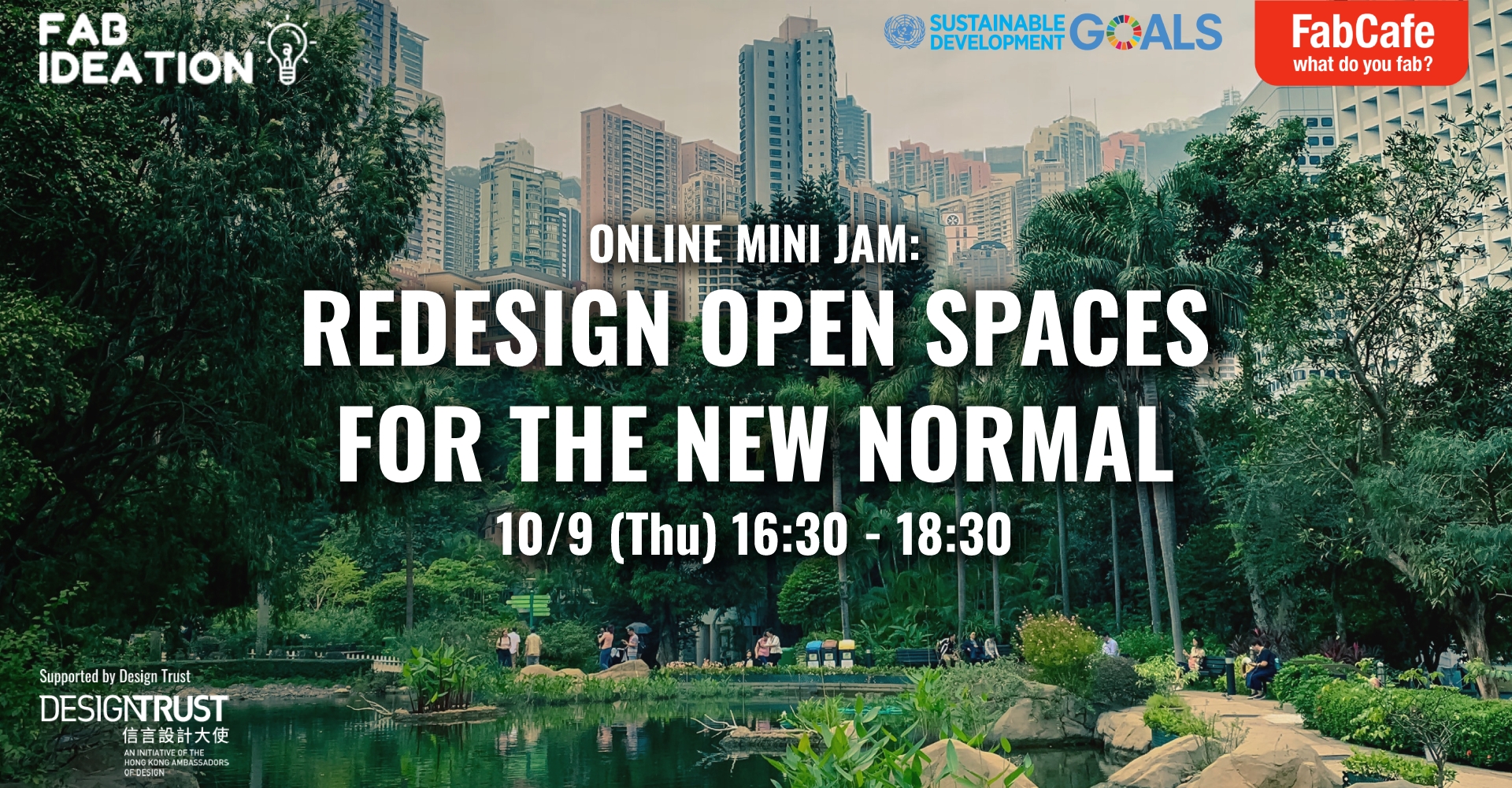 FabCafe hosted an online event, based on the challenge: How might we provide access to safe and inclusive green and public spaces in Hong Kong? Public open spaces are essential for urban microclimates, environmental quality, public health and social interaction. But due to limited land area for public open space development, it is critically important to design high-quality, inclusive recreational open spaces, in order to maintain the psychological well-being of the people.

Ideas & Concepts:
Share ideas & public competitions on large billboards.
Public competitions and sharing Mobile App with information on park facilities and community arrangements
Increase responsibility and engagement through shared ownership of the green space.
Read more:
FAB Ideation "Redesign Open Spaces for the New Normal" Report
Disclaimer
The project is supported by Design Trust Seed Grant.
https://designtrust.hk/
Design Trust provides funding support to the project only and does not otherwise take part in the project. Any opinions, findings, conclusions or recommendations expressed in these materials/events (or by members of the project team) are those of the project organisers only and do not reflect the views of Design Trust.