Judges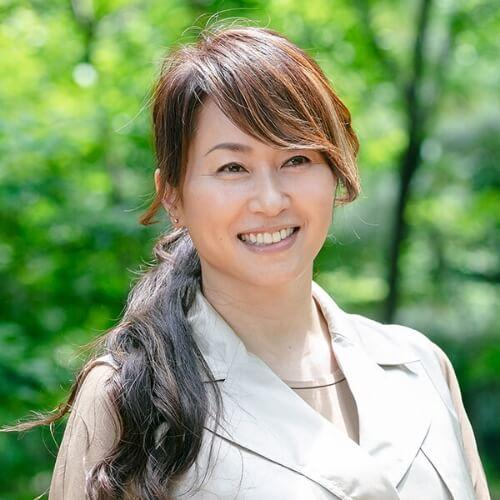 Noriko Ishizaka
President of Ishizaka Inc.
Born in Tokyo in 1972. In 1992 she joined Ishizaka Inc. founded by her father. When the media reported that crops near Tokorozawa City in Saitama Prefecture had been contaminated with dioxin, Ms. Ishizaka approached her father about taking over from him, saying: "I will change the company." She became president in 2002 with the aim of establishing a company where employees would want their own children to work. Leveraging female sensibility and innovative intelligence, Ms. Ishizaka transformed the industrial waste management system based on an approach of "visualization, the five senses, and ISO.
Ms. Ishizaka has received numerous awards, including the Nikkei Woman of the Year Award in the Passionate Business Leader category, Nikkan Kogyo Shimbun's "35th Special Award" and "Excellent in Business Award," Zaikai magazine's "2018 Management Award" and the "Social Innovation Award" as part of AVON Awards to Women 2018. She is a member of the 2017 Expert Committee on the Promotion of Environmental Education (Ministry of the Environment and Ministry of Education, Culture, Sports, Science and Technology) and serves as a director of the Saitama Environmental Industry Promotion Association.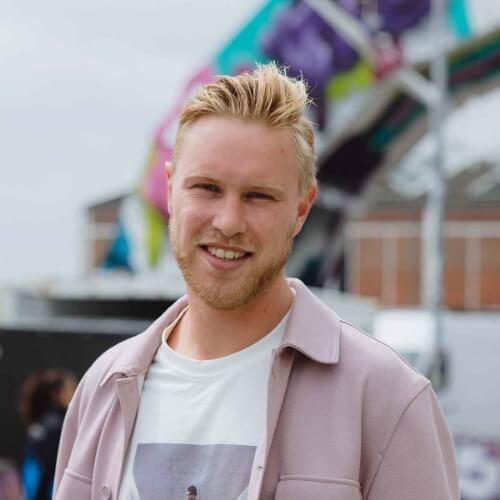 Mitchell van Dooijeweerd
Sustainability Manager of DGTL Festival / Revolution Foundation
Mitchell Van Dooijeweerd is the Sustainability Manager at the Revolution Foundation, creator of sustainable and circular systems implemented at events worldwide, such as DGTL Festival. With DGTL Festival, they have won a prize: The most sustainable festival in the world! The vision of the Revolution Foundation is to turn festivals into living-labs for circular innovation in urban environments. With this mindset he was able to close the loop for multiple systems in collaboration with the government, municipality and innovators. Next to that, Mitchell is co-creator of the Material & Carbon Flow Analysis tool 'Flux'. Mitchell is an expert in explaining complex ideas in an easy way, and bases his decisions on data.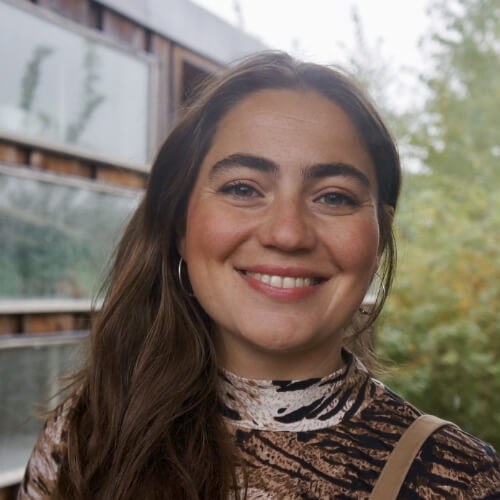 Yeliz Mert
Knowledge Sharing Coordinator at Global Landscapes Forum
Yeliz is a social designer and catalyst experienced in social innovation, entrepreneurship, community action and ecosystem building. She holds 10+ years of accumulated knowledge in the areas of regenerative agriculture, circular economy, climate action and diversity & inclusion.
Currently, she serves as Knowledge Sharing Coordinator at Global Landscapes Forum, where she uses digital space to enhance landscape restoration efforts worldwide, and to create pathways to turn knowledge sharing into action on the ground.
Previously at B Lab Europe, she was responsible for network management, strategy, and climate initiatives. She also worked at Impact Hub Amsterdam as a Community Catalyst, and started a business in natural skincare. Yeliz holds a joint master's degree in Sustainable Development, and a bachelor's degree in Industrial Engineering.
Overall, Yeliz is a strong believer in the power of collaboration for a positive future.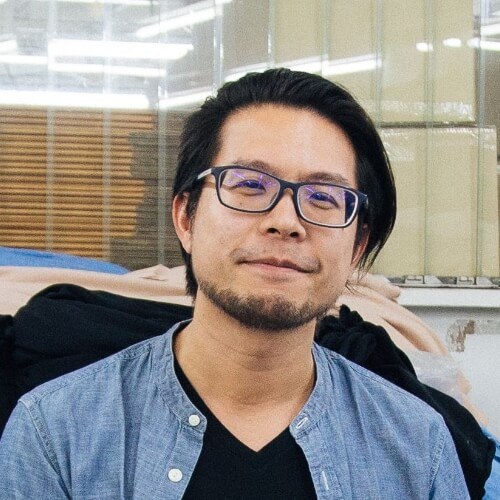 Amorpol Huvanandana
Co-founder of moreloop
Amorpol Huvanandana is the Co-founder of moreloop.ws, a curated online database of surplus high quality fabrics. moreloop provides a one-stop service for customers, fashion labels, and corporations alike to breathe new life into upcycled fabrics. Over 50 brands have started and sustainably sourced their business through obtaining high-quality fabrics at reasonable prices with moreloop.
Since 2018, moreloop has upcycled 40 tons of fabric, preventing over 630 tons of CO2 emissions. Amorpol is the Chief Financial Officer and Vice President of Sustainability under the Thai Startup Association and co-founded a Series A fresh ingredient marketplace startup. While starting moreloop, Amorpol leveraged his 15 year experience in the financial industry to lead a research team aimed at tackling Thailand's PET and aluminium material flow under GA circular, a circular economy consultancy firm based in Singapore. Currently, Amorpol is a subcommittee member for the Thai circular economy strategic fund under the Minister of Higher Education, Science, Research and Innovation.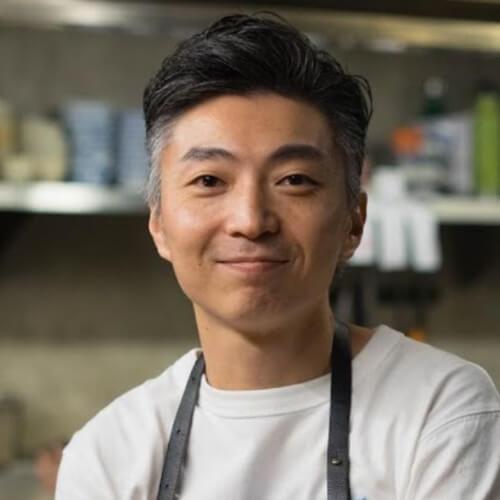 Richie Lin
Founder & CEO at MUME Hospitality Group, Head Chef of MUME
Hong Kong born Chef Richie Lin started his career working under Executive Chef Peter Gilmore alongside Chef Kai Ward at Quay restaurant in Sydney, Australia. Following a difficult but educational opening in HK, Richie decided to make his own dream a reality. Richie brought both chefs Kai and Long onboard by introducing them to the abundant, untapped and underrated local resources of Taiwan, which could become transformed through modern European cooking techniques.
Richie opened his first restaurant MUME in Taipei in 2014. MUME is committed to supporting the local food supply chain, constantly working with small, local sustainable farmers, fishermen and food producers to develop and discover unique elements in Taiwan that may even be unknown to many local Taiwanese. The menu constantly evolves to reflect on Taiwanese highest quality ingredients, transformed through innovative cooking techniques
In 2019, MUME was awarded the BEST Restaurant in Taiwan and ranked number 7 by the prestigious Asia's 50 Best Restaurant Award. MUME also won the 2022 Sustainable Restaurant Award in this year's Asia's 50 Best Restaurants by the Sustainable Restaurant Association.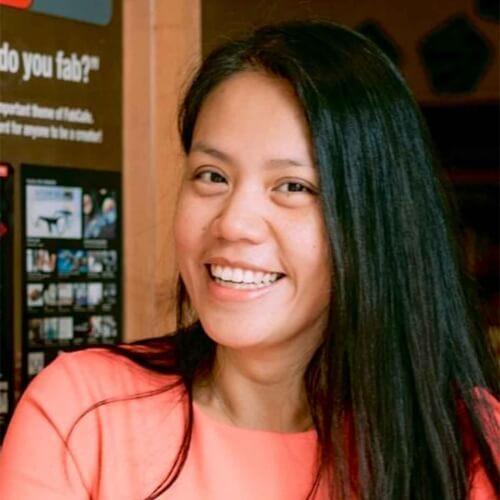 Lingchih Yang

FabCafe Toulouse Co-founder
Lingchih is the Co-founder of Artilect, which created the first FabLab in France in 2009, and the Co-founder of FabCafe Toulouse. The core value of Artilect is to democratize digital fabrication, empowering people to turn their ideas into reality. From 2015 to 2017 and again in 2019, Artilect organized a 4-day European-scale festival, the FabLab Festival. In summer 2018, Artilect hosted the 14th edition of FabLab International Conference, Fab14, and is a member of the Fab City Project. In 2015, Artilect joined the FabCafe global network which was a merveilleux step to achieve higher dynamism and creativity. Now, Artilect and FabCafe Toulouse are working on the 15 Global Challenges and are looking for new ideas that can improve the problems of today and create a better future.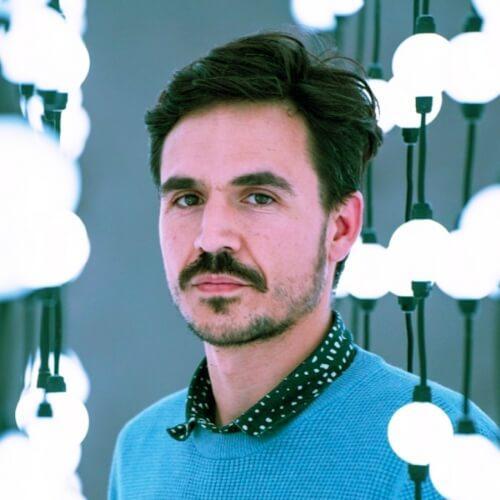 Jérémie Bellot
Architect / Digital artist and founder of AV Extended / Owner and Creative Director of Château de Beaugency

Jérémie Bellot is a french Architect and digital artist, co-founder of the SAS AV Extended in 2014, specializing in architectural projection mapping and light installations, Jérémie Bellot is the artistic director of the company and works with Anne Sophie Acomat within Studio DAAO on the development of micro-architecture and furniture design. In 2016, he opened the second FabCafe in France, FabCafe Strasbourg. Since 2018, he has created scenography and projection mapping content for Monumental Tour with his friend Michael Canitrot. In 2019, he founded the "Ateliers Eclairés", Makerspace in Strasbourg and is president of the association; the same year, he became curator for the festival Constellations in Metz. In 2020, he co-founded the project "Château de Beaugency, Digital Art Center" and continues to ensure its programming and artistic direction.
Atsuko Ogawa
Loftwork Kyoto Art Director
Atsuko Ogawa joinined Loftwork in 2020 and is the Project Manager of the Tokai Circular Economy Project, an initiative co-organized by the Chubu Bureau of Economy, Trade and Industry of Japan and the Ogaki Kyoritsu Bank.Tokai Circular aims to strengthen the circular economy system in the Tokai region. Atsuko has worked in Japanese department stores, and was engaged in planning and public relations at a lifestyle goods manufacturer. Later on, she participated in the establishment of the public relations department at a general real estate company, where she provided comprehensive design and managment direction.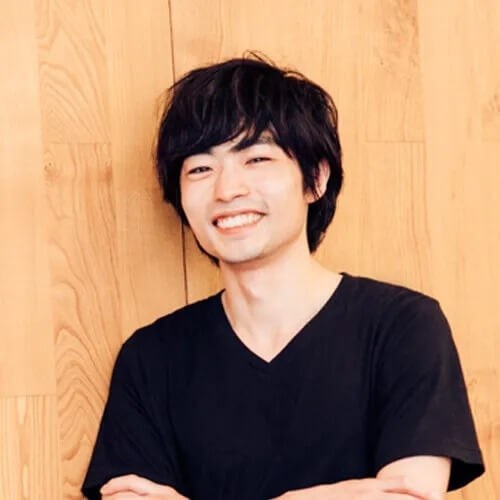 Kotaro Iwaoka
Hidakuma CEO
Kotaro Iwaoka is the CEO of Hidakuma. In 2011, Kotaro joined the creative company Loftwork, Inc. with the idea of creating the world's first cafe equipped with digital fabrication machines, ""FabCafe"". In 2012, he opened the first FabCafe in Tokyo, where he worked as the Creative and Operations Director. In 2015, Kotaro contributed to the launch of Hida no Mori de Kuma ga Odoru (""Hidakuma""), a project aimed at promoting the woods and craftsmanship of Hida, Japan. In 2016 helped open FabCafe Hida and has served as the CEO of Hidakuma since 2019.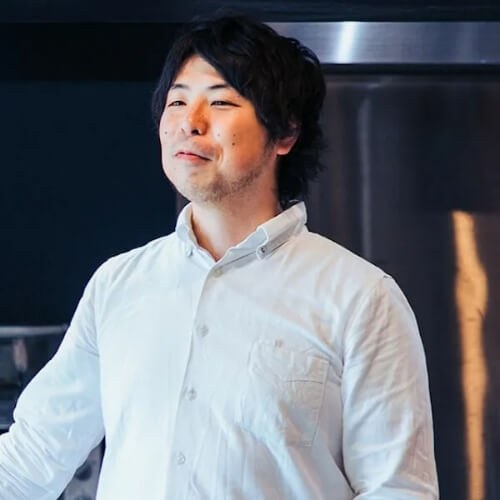 Kousuke Kinoshita
FabCafe Kyoto MTRL Marketing and Production
Kousuke Kinoshita has been the Manager of FabCafe MTRL Kyoto since it's open in 2017. MTRL ("Material") supports material co-creation and innovation at manufacturing companies while FabCafe Kyoto is a technology and innovation-centered place for gatering a diverse community of creators, researchers, and companies. Through the management of online/offline workshops and the production of exhibition projects, Kousuke aims to create a place where chemical reactions occur and implement a contextual design that connects things and concepts from diverse fields.