DESIGN YOUR ULTRA EXPERIENCE
The NEWVIEW project aims to open up new paths for creative expression and experience in 3D spaces. NEWVIEW is proud to announce the NEWVIEW AWARD for creative VR content in the fields of fashion, culture and art.
Through this award, we hope to support the discovery of fresh and unique ideas and experiences that challenge and exceed existing expectations in the VR world.
Design your ULTRA EXPERIENCE using the production tool, STYLY . With STYLY, anyone can easily create and spread VR content.
SELECTION CRITERIA
THEME: DESIGN YOUR ULTRA EXPERIENCE
· Novelty/Originality: Is there novelty or a uniqueness that has not been previously found in other VR content?

· Experience: Is the experience representative of a new expression of VR?
· Impact: Does it have sizeable impact on the fields of fashion, music and art?
Selection Process
The NEWVIEW Award Executive Committee will proceed with the initial screening and select finalists based on the submitted documents and photos. The judges will conduct the final review and decide the prize winners from the selected finalists.
About STYLY
STYLY is a cloud-based service for creating high quality, beautiful VR spaces that doesn't require coding. By using STYLY, creators can express their imaginations indefinitely and build a variety of virtual spaces. Through these spaces, we can share experiences that cannot be realized in the real world.
STYLY Official Site:https://styly.cc/
For STYLY content production support, you can ask questions in the STYLY user group.
STYLY User group:https://www.facebook.com/groups/STYLY.VR/about/
Features
Drag and drop, no programming required
You can create your own VR experiences using an intuitive interface. There's no need for you to code.
Importable from over ten platforms
You can create your own VR experiences using an intuitive interface. There's no need for you to code.
Dive into your ultra experience in VR
Dive into your ultra experience using a head mounted display (HMD).
Eligibility
Entry is open to the public, including individuals, groups, and/or companies. Submitting an entry is free of charge. Multiple entries are also permitted.
We are calling for VR content works in the fields of fashion, culture and art that utilize the creative VR platform STYLY.

Submissions that use additional tools in the production process, such as 3DCG, game engine, DAW, etc., are permitted however all submission must be made through the STYLY platform. Works that have already been announced may also apply.

https://styly.cc/
About the Prize(s)
ゴールド / Gold

1作品 賞金 20,000USD

シルバー / Silver

3作品 賞金 5,000USD

PARCO賞

1作品
・PARCOとタイアップしたVRコンテンツを制作できる権利

松武秀樹賞

1作品
・松武秀樹氏に作曲を依頼できるコラボレーション作品制作の権利+副賞

Kaleidoscope賞

1作品  ・受賞証明書
・1ヵ月のインターンシップ (XRテクノロジーを活用した最先端のアート・カルチャー分野で活躍している世界中のクリエイターと交流ができます)  ※渡航費含む諸経費はクリエイター様負担となります。

CINRA.NET賞

1作品 
・寿司くんこと、こやまたくや審査員が選出した作品のクリエイター様をCINRA.NETにて特集

DELL賞

1作品
・プレミアムゲーミングノートブック ※インテル® Core™ i9 プロセッサーと最新のGeForceグラフィックスを搭載する新世代の ALIENWAREノートブック。Cryo-tech V2.0と呼ぶ独自の冷却機構の搭載で、長時間安定したハイパフォーマンスを実現します。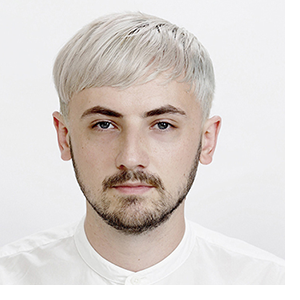 David OReilly
Artist
David OReilly (b. Ireland, 1985) is an artist working in design, animation and video games. Creator of the groundbreaking animated films 'Please Say Something' and 'The External World', his film work has won numerous awards and been the subject of several retrospectives internationally. He has served aswriter for the TV shows Adventure Time & South Park, and created the fictional video games in Spike Jonze's Academy Award winning film 'Her'. In 2014 he released his first independent game 'Mountain' and followed up with 'Everything'in 2017. Everything won grand prizes at A MAZE & Ars Electronica and was featured as Game Of The Year by Wired, Polygon, AV Club, The New Yorker and others. It's trailer became the first interactive project to qualify for an Academy Award.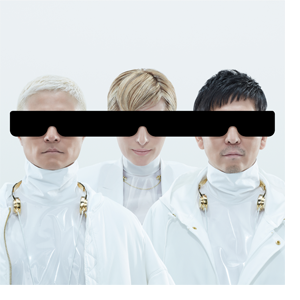 m-flo
Music Producer Unit
Japanese music producer unit. In 1998, two classmates from International School, ☆Taku and VERBAL founded the group, m-flo. LISA joined the group later on and m-flo released their major debut single "the tripod e.p." In 2003, m-flo with 2 members VERBAL and ☆Taku released the "loves" series in which they collaborated with various artists. Their achievement of establishing the concept of "featuring" in Japanese music history is highly regarded. In December 2017, the original member LISA returned and the strong three person team "m-flo", with LISA, VERBAL, and ☆Taku Takahashi, returned after a 15 year hiatus. m-flo, who celebrates the 20th anniversary of their start in 2018, will bring a new presence into the Japanese mainstream music scene. http://m-flo.com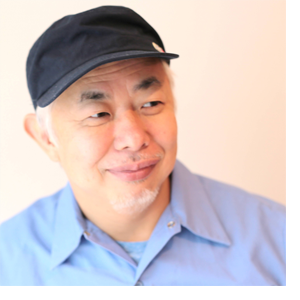 Gabin Ito
Editor
Born in Kanagawa,Gabin Ito continues to engage in the production of books, magazines, games, graphic designs, images, exhibitions, etc., In short, he is self-described as being "editorially involved." "Editing in and of itself," of online media is his main professional work. As for on-going projects, Ito is the Editor in-Chief of 2 sites, the online media site "NEWREEL" which focuses on video, and "Manba online magazine" which aims to boost the spirits of manga readers. Ito also serves as a Professor at the Joshibi University of Art and Design Junior College.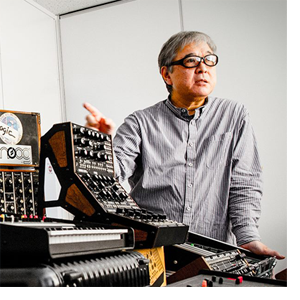 Hideki Matsutake
Musician, Synthesizer Programmer
Born in 1951, Matsutake started music production using Moog Synthesizer as an assistant of Isao Tomita in 1971. He joined the recording and world tour of Yellow Magic Orchestra (YMO) as a programmer from 1978 to 1982, and was recognized as the "YMO's 4th man." While supporting recordings of various artists, he formed his own music unit "Logic System" in 1981 and released albums overseas. He continues his experimental activities by merging music and technology. He received the "Achievement Award" at the 20th Japan Media Arts Festival 2017 held by the Agency for Cultural Affairs.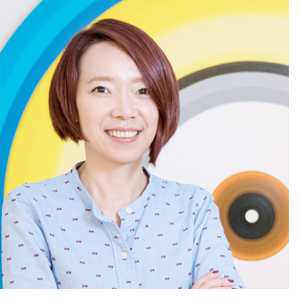 Agi, Chen Yi-Chieh
Artist
Agi Chen holds a PhD in Art Creation and Theory from Tainan National University of the Arts. By transposing anime colors, She created a series of contemporary visual works that embodies profound commentary in regards to the times that serve as reflection on the culture of mass media, while also evoking collective visual memories. In 2005 She won first place at the Taipei Arts Award and invited by some residence programs such as ARCUS's Artist-in-Residence Program. In 2014, Chen was also invited to exhibit her works at the Fukuoka Asian Art Triennale, as well as the "Post-PoP: East Meets West" exhibition at the Saatchi Gallery in England. In 2017 Chen served as opening video director for Taipei 2017 Universiade, where she undertook performance image design, image production co-ordination. The most recent works, "2018 Happy Together –101 New Year's Eve Show", She is the artistic director of design and production. She also excuted the design and production of "3D Mapping Projection Area: North Gate", and the National Day celebration event "Praying for an Auspicious Celebration - Projection Mapping Show Featuring the Presidential Office Building".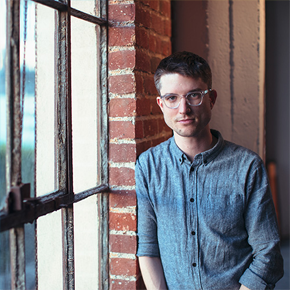 René Pinnell
CEO & Founder of Kaleidoscope
As a filmmaker & designer, René produced the acclaimed comedy show Backpack Picnic, directed the feature documentary King of Texas, sold a TV pilot to MTV, designed 5 products & founded 2 startups.
Takashi Sensui
Managing Executive Officer PARCO Co., Ltd., Chief of New Planning Division and Shinsaibashi store Preparation Office, Head of New Planning Division.
1983 Joined PARCO Corporation. After being the Head of Sales at each Parco Division, he was appointed as the Utsunomiya PARCO Store Manager in 2000, Store Manager of Hiroshima PARCO in 2002, Store Manager of Shibuya PARCO in 2005, Executive Officer in 2007. From 2017, he became the Executive Officer in Charge of the Shibuya Project (current position).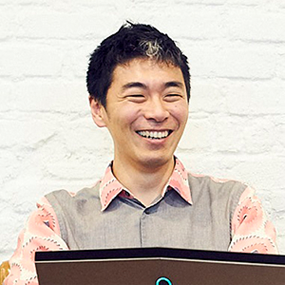 Shingo Yanagisawa
Dell Inc. Alienware Marketing Manager
2Joined Dell in 2014. After serving as the marketing manager of Consumer Direct Business at the Consumer and Business Administration Headquarters, he lead the branding and marketing of the gaming PC business represented by the premium gaming PC brand, "ALIENWARE ".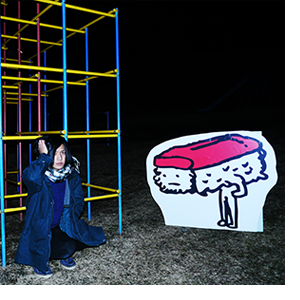 Takuya Koyama
Artist
Born in Kyoto. He creates mainly video works such as anime or music video under the name of Sushi-kun. He also works as vocalist&guitarist of the band: Yabai T-shirts yasan. sushi-kun hazimeteno VR ( http://gallery.styly.cc/koyammer/d55d117b-864f-11e8-b34d-4783bb2170d0 )