We are taking applications for our "Undiscovered Values Project".

SHIBUYA QWS will open for business in November, 2019.

The "QWS Challenge" is a program to promote the "Undiscovered Values Project".
Once every three months we will make a call for entries, and the selected team will be allowed to use the project space directly connected to Shibuya Station for free.
As long as the project asks an original [question] based on the applicant's own sensibilities and can be carried out while involving various players, there will be no restrictions on the field or scale of the project. Works-in-progress are also welcome.
People who want to start a project with a [question].
People looking for a base of activities for their project team.
People who want to explore the possibilities of their project in Shibuya, where a diverse range of people gather.
This program is for you!
Application theme: Crossing borders with [questions]
"Why does the needle of a compass point north?"
"How can you speak to someone with hearing difficulties?"
A variety of [questions] that arise in everyday life,
not only in academic or political circles.
The ideas that will shape the future that no-one knows yet
are always born from the asking of [questions].
And so it is those [questions] that have the potential
to transcend all positions and domains.
The facility name of SHIBUYA QWS comes from the acronym "Question with Sensibility".
QWS believes that the curiosity that interests people in things they do not understand and the uncomfortable feeling of dissatisfaction with the current situation are important "questions with sensibility" that will shape the future.
Your question with sensibility will inspire the players gathered at QWS and mix with various other perspectives.
The fact that it is a [question] which has not yet been answered is exactly what allows a collaboration that transcends positions and domains to occur.
Just what exactly will be born at that time?
What kind of future will the border-crossing [question] create?
The "QWS Challenge" is taking applications for our "Undiscovered Values Project".
Support Outline
Provision of project space (3 months) - November 1st, 2019 to January 31st, 2020
Project spaces directly connected to Shibuya Station, such as "PROJECT BASE" and "CROSS PARK" with movable tables, whiteboards, and FAB rooms, will be made available to use for free. It can be used not only as a base for activities but also as a prototyping facility, and as a place to refine projects while tackling [questions].
*The details of the facilities are summarized in theFAQ.
Diverse network of the Scramble Society
SHIBUYA QWS brings together a diverse range of people of different age groups and areas of expertise in a way that is unique to Shibuya. If you have a session with the Scramble Society players, the kind of people you can't usually meet in day-to-day life, you may encounter unexpected [questions] and find new opportunities for your project.
Announcement at "QWS Stage" - Scheduled for end of January 2020
After 3 months of activity, you can participate in "QWS Stage" and present the content you challenged at QWS. We will aim for the possibility of continuing the project by presenting your [question] in a setting where various professionals are gathered.
Recruitment Target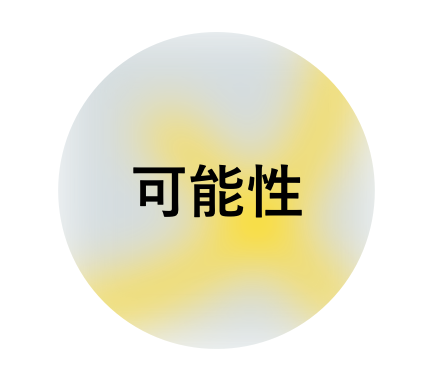 Possibility
Does your [question] have the potential to lead to the emergence of undiscovered values?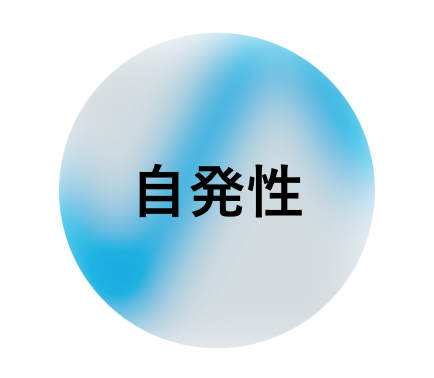 Originality
Is it an original [question] based on your own sensibilities?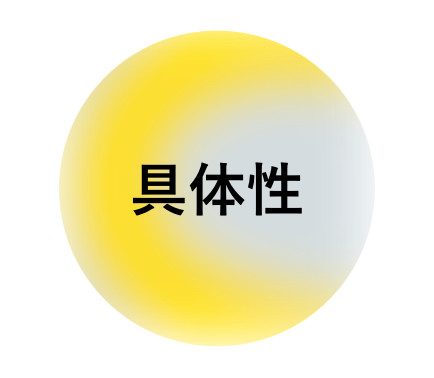 Specificity
Does your suggested project specifically respond to your [question]?
Eligibility
1) Be able to use SHIBUYA QWS as a main base during the project period
2) Be a group of 3 or more people (applications can be made by 1 representative member of the group)
Schedule
Schedule for this project
| | |
| --- | --- |
| Application period | August 1st, 2019 (Thursday) 12:00 to September 30th, 2019 (Monday) 12:00 (Noon, Japan time) |
| Selection period | Scheduled for early October 2019 |
| Announcement of selection results | Scheduled for mid-October 2019 |
| [Attendance required] Moving-in information session | Scheduled for late October 2019 |
| Free activity period | From November 1st, 2019 to January 31st, 2020 (3 months) *After this period, you will be able to continue your activities at SHIBUYA QWS at a discounted price. (Registration required) |
| [Attendance required] QWS stage (presentation) | Scheduled for end of January 2020 |
Judge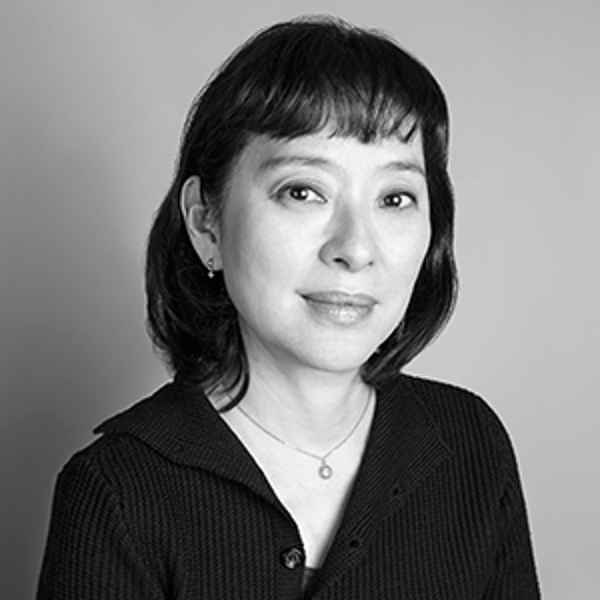 熊倉純子
東京藝術大学大学院国際芸術創造科 研究科長
パリ第十大学卒、慶應義塾大学大学院修了。企業メセナ協議会を経て、東京藝術大学教授。アートマネジメントの専門人材を育成し、「取手アートプロジェクト」、「アートアクセスあだち音まち千住の縁」など、地域型アートプロジェクトに携わりながらアートと市民社会の関係を模索し、文化政策を提案する。東京都芸術文化評議会文化都市政策部会委員、文化庁文化審議会文化政策部会委員などを歴任。監修書に『アートプロジェクトー芸術と共創する社会』他。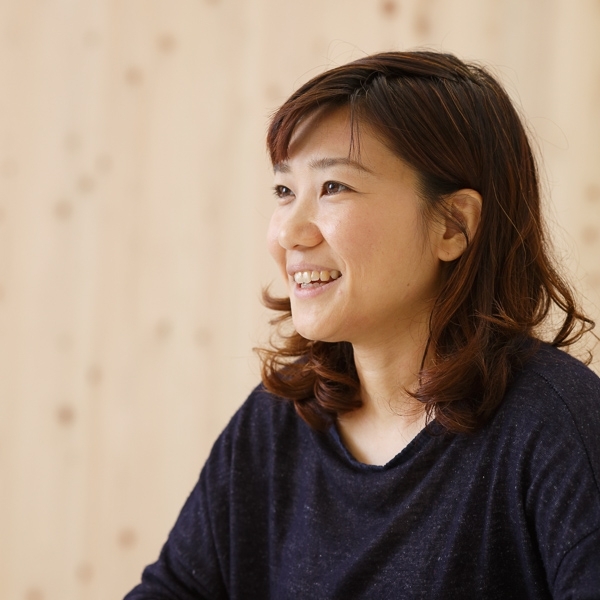 Yoshie Kurisu
Para-Creative Producer/Director. Director of SLOW LABEL.
Widely developed a project that creates new value by connecting people and regions from different fields and cultures under the theme of "the extraordinary in the ordinary". In 2010, she completely loses function in her right limb due to osteosarcoma. She encounters the world of disability welfare. In 2011, she establishes "SLOW LABEL". In 2014, she launches "Yokohama Paratriennale", an international contemporary art exhibition by people with disabilities and professionals from various fields, and serves as the general director. In the performance project, "SLOW MOVEMENT", while leading the creative work as the general director, she worked to develop an environment and train support staff for people with disabilities to participate in artistic activities. Received the "Culture and Art Encouragement Award" at the 65th Yokohama Cultural Award. Creative director of the general planning team for the four parts of the opening and closing ceremony of the 2020 Tokyo Olympics.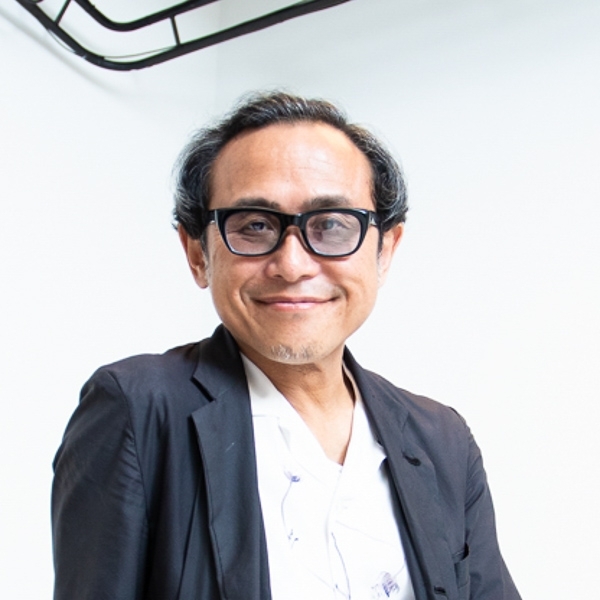 Masamichi Toyama
President, Smiles Co., Ltd.
Born in Tokyo. Joined Mitsubishi Corporation after graduating from Keio University School of Commerce. Established Smiles Co., Ltd. in 2000 and assumed the position of President. Currently operating "Soup Stock Tokyo", "giraffe", "PASS THE BATON", "100 spoons" and others. With the corporate philosophy of "enhancing the values of daily life", he proposes a new way of life in the modern world without being restricted by existing concepts and industry boundaries. Recent publications include "I Decided To Succeed" (Shincho Bunko) and "Doing What I Want To Do Is My Business Model - The Trajectory of PASS THE BATON" (Koubundou).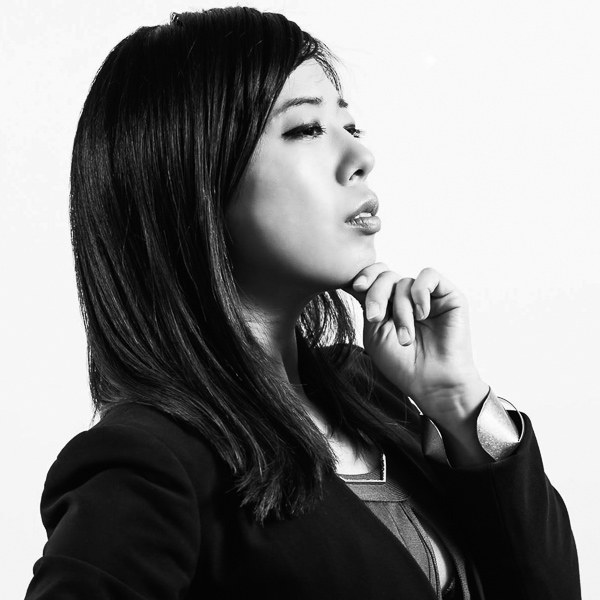 Ai Hasegawa
Artist, Designer
I use art and design to present a solution to the challenges encountered in our daily lives. At the same time, the solution itself questions our perception of living in this world. Having studied computer graphic animation and interactive media art at IAMAS, Japan. After moving to London, I began working as an animator, character designer and illustrator. At the same time, I worked as a designer for audience participatory interactive public art at Haque Design and Research. In 2012, I graduated with an MA in Interactions Design at The Royal College of Art. Recent works are "The Extreme Environment Love Hotel" series and "I wanna deliver a shark…" series. Assistant researcher at MIT Media Lab, from 2014 Sep until 2016 Sep. From 2017 April, become a special researcher at The University of Tokyo.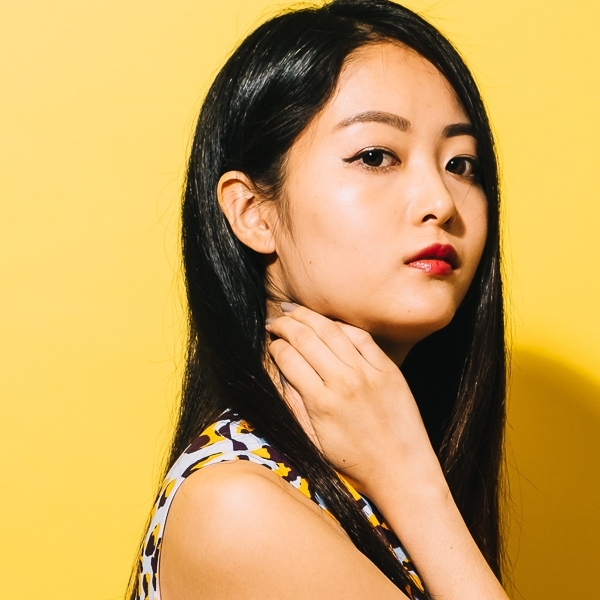 Gomi Hayakawa
President, Utsuwa, Inc.
Born in Tokyo in 1995, graduated from Tama Art University. President of Utsuwa, Inc., which operates a problem-solving apparel brand. She launched her lingerie brand "feast" after entering university, and a line of dresses "Double Chaca" in 2017, selling mainly through e-commerce. In 2018, she opened a directly-managed store "LAVISHOP" in Laforet Harajuku. In 2019, she opened a select shop "illuminate" for sanitary products.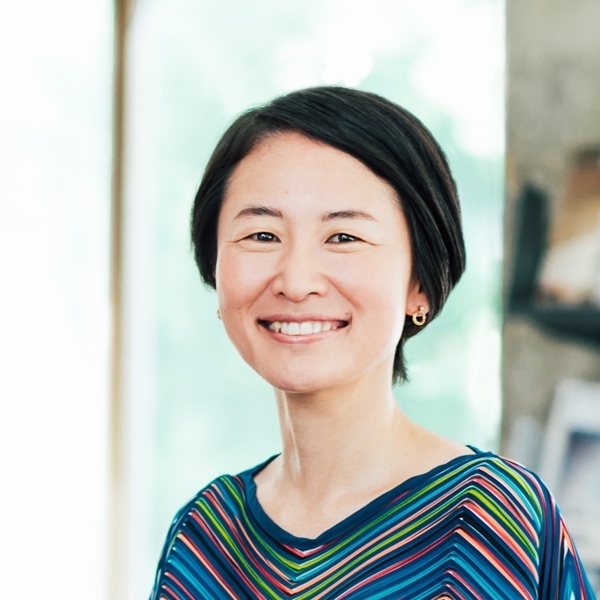 Chiaki Hayashi
Loftwork Inc. Co-founder
Co-founded Loftwork Inc. in 2000, which rolls out diverse creative projects including web design, community, and space design. The agency operates multiple services: "FabCafe", a digital manufacturing cafe, and "MTRL", a creative space for creators, and "AWRD", a platform to promote co-creation with creators. She also serves as the Japan Liaison to the Director of MIT Media Lab and as CEO of Hidakuma. Hidakuma is a new form of public-private joint enterprise, which aims to create regional industries through traditional techniques and forest regeneration.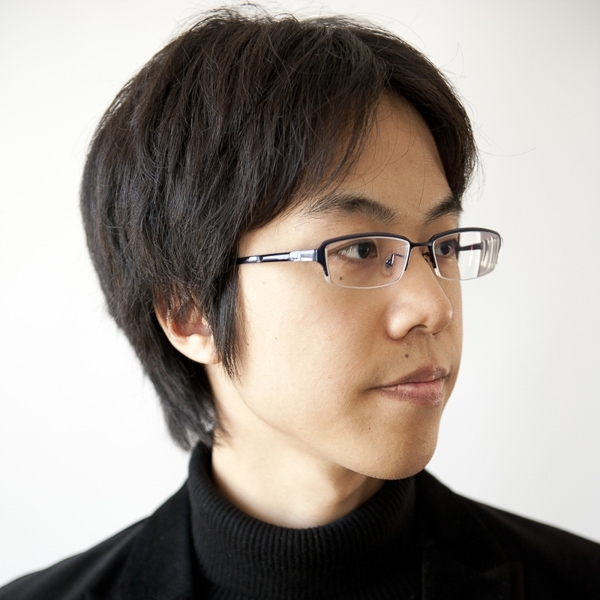 Kouta Minamizawa
Professor, Graduate School of Media Design, Keio University
Graduated from the University of Tokyo, Faculty of Engineering, Department of Quantitative Engineering in 2005, Graduated from the University of Tokyo, Graduate School of Information Science and Technology, Department of System Informatics, Ph.D in 2010. In the same year, he joined the Graduate School of Media Design at Keio University, where he researched tactile and physical media that convey physical experiences using tactile sensations. Promotes social implementation of physical media in collaboration with industry and academia through research presentations such as SIGGRAPH Emerging Technologies, and works towards the dissemination and human resource development of such technologies through TECHTILE and HAPTIC DESIGN Project activities. Received the University of Tokyo Graduate School of Information Science and Technology Award, the Virtual Reality Society Paper Award/Academic Encouragement Award, the Society of Instrument and Control Engineers Technical Achievement Award, Good Design Award (2012/2016/2017), CODE AWARD and other awards.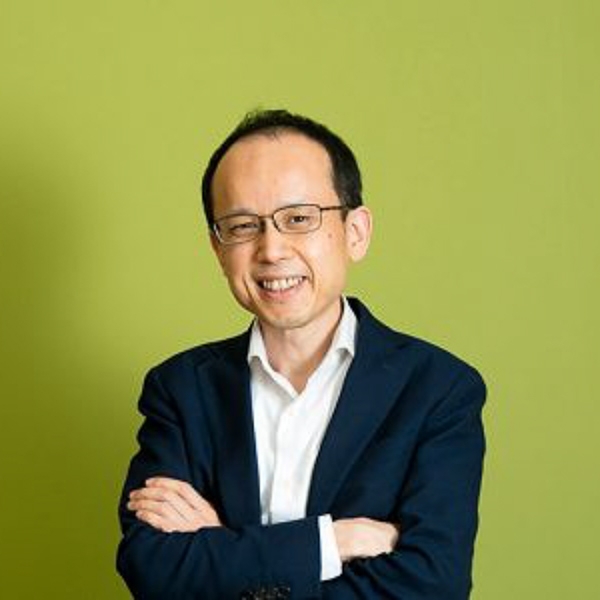 Haruo Miyagi
Representative of the Board of Directors, NPO ETIC.
Has been working with the younger generation since 1993 to develop entrepreneurial leaders who work with society and create jobs, supporting more than 800 entrepreneurs. Commercialized a long-term practical internship program in 1997. Established ETIC. Social Venture Center in 2001, started support for social entrepreneur development, and worked on the Social Entrepreneurship School Initiative. In 2004, started challenges, communities and projects to support human resource development in regional areas. Has been focusing on disaster recovery support since 2011. Selected by the World Economic Forum as one of their Young Global Leaders.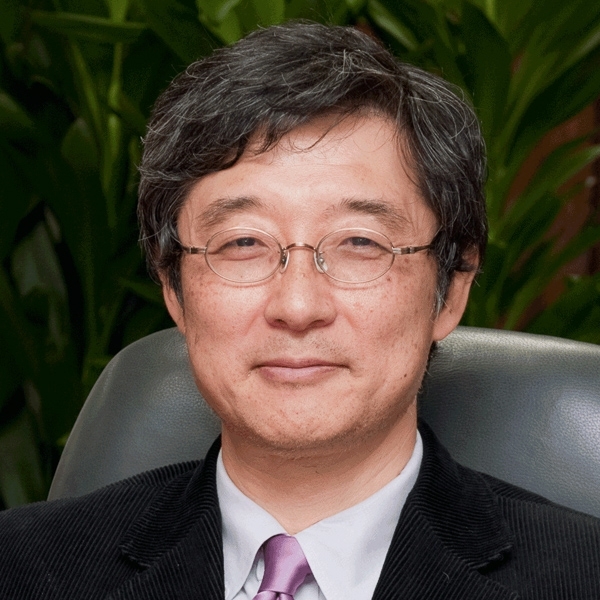 Tomonari Yashiro
Professor, Institute of Industrial Science, The University of Tokyo
Born in Tokyo in 1957. Specializes in architecture and conducts research on sustainable architecture and innovation management. In 2001, he became a professor at the Institute of Industrial Science at the University of Tokyo. In the past, he served as director of the University of Tokyo Institute of Industrial Science and vice president of the University of Tokyo. One of his main publications was "Innovation Management: Thinking from the Structure of Processes and Organizations".
Steps
Process following selection
STEP 01

SHIBUYA QWS move in/project start

Refine the project by cycling through [question] and output over the course of 3 months.

STEP 02

Participation in "Scramble Meeting"

Report on the progress of the project at the "Scramble Meeting" held at a fixed time each month. Get direct advice from a variety of professionals at the Scramble Society.

STEP 03

Announcement at "QWS Stage"

Announce the "undiscovered values" born from your [question]. There is no limitation on the format of the output, which may include exhibitions, talk events, performances, presentations, and study groups.