Training camp overview
Smart Craft Studio is a 3-week intensive design prototyping camp held every year at Fabcafe Hida. This camp aims to integrate traditional Japanese woodworking technology with smart human-centered technology. This year's theme is "Animating Craft".
This year's studio will explore innovative ways to create meaningful relationships between humans and artifacts through woodwork, sensory processing, and cognitive AI (artificial intelligence) from an art and design perspective. Participating students thoroughly learn the basics of forestry, learn from local craftsmen the traditional Hida traditional timber technology, and prototyping methods using open source and modular IoT (Internet of Things) hardware And experiment with a new kind of AI that creates new user insights from raw sensory data.
The Smart Craft Studio team works with global designers and design technologists to create technology workshops for artists and designers. The goal is to minimize the technical hurdles and allow artists and designers to get into the creative process faster and more smoothly. The project is driven by a motivated learning environment and experienced technical instructors, detailed guidance and guidance, pre-programmed code templates, modular IoT prototyping tools, and on-site technical staff.
Students are divided into teams to create prototypes, and each team presents a functional prototype on the last day of the three-week camp.
The studio consists of teams from different fields such as fashion, product design, interactive media and architecture. The training camp is mainly conducted in English, with interpretation from Japanese.
This year, IoT and AI will be used to create a meaningful relationship between humans and artifacts from the viewpoint of art and design.
Prototyping at Smart Craft Studio in 2016
Prototype made at Smart Craft Studio opened in 2016
About Hida
Hida is located in the northern part of Gifu Prefecture and is known for its traditional timber technology, furniture industry and forestry. It is also famous for its scenic villages, traditional crafts, local cuisine and natural environment.
Hida Forest. Hida is a rich forest with 93% of the area, 70% of which is abundant natural hardwood. At present, there are not many natural hardwood forests left. Hardwoods create a healthy environment and ingredients by producing rich land and clean water.
Application period
The application period for this training camp is from February 15, 2017 to March 31, 2017. The deadline is March 31 Eastern Standard Time 24:00 (March 31 Taiwan Standard Time 13:00).
The application form submitted by March 19 of the initial deadline will be reviewed by the committee members and the results will be emailed by early April.
Applications submitted by March 31 will be reviewed by mid-April and the results will be notified by email.
Training camp period: May 28, 2017-June 19, 2017

Camp fee: US $ 3,450
Hida camp tuition, accommodation, woodworking machine insurance, and wood used for prototype materials are included in the camp fee.
Please note that transportation costs (such as air tickets and local transportation) are not included in the camp fee.
** For meals during the training camp, participants can use the optional meal plan at an additional charge.
Eligibility
This training camp is for students enrolled at the following universities: Parsons School of Design / Shih Chien University / The University of Hong Kong / University of Toronto Studio: FabCafe Hida Period: May 28, 2017-June 19, 2017 Registration deadline: March 31, 2017
Venue Location
Bears dance in the forest of folds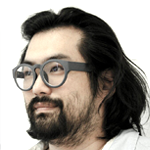 Kyle Li
Assistant Professor of Communication Design & Technology / Parsons School of Design
Kyle Li is an interaction and learning designer based in New York city. His body of work and research wraps around playful learning experiences manifested by interconnected physical and digital components. In 2008, he helped build the world's first public school that was entirely redesigned with game design and media learning theories in mind. He later won the Best in Class: Innovation award and People's Choice award from HASTAC and the White House for video game-based learning. He became the program director of BFA Design & Technology at Parsons School of Design in Fall 2014. He collaboratively designed and pushed forward the first complete indie game design pathway and a brand new human-centered creative technology pathway in his program. He started to advocate for content experiment for virtual reality in late 2012, and he recently launched a minor study called Immersive Storytelling with his esteemed colleagues in which students learn to design and develop meaningful, interactive, and poetic experiences for VR/AR/MR.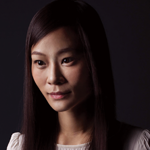 Ruei-Yi Yen
Lecturer in the Department of Fashion Styling and Design Communication / Shih-Chien University
Ruei-Yi Yen is a graphic designer and a university lecturer, specializes in bookbinding and printing and possesses several design professions like editorial design, typography, book design and infographics. Due to her dual career roles, her time is divided between lecturing at Shih-Chien University and her own professional practice. Recently, she has been commissioned to write a book, a distillation of her main teaching contents: exploring bookbinding through the sense of sight and touch. Her solo exhibition "Collab: Zine Safari" will be held from Aug. 10 to Sep. 11 at Yong'an Arts Center, and her book "Bookbinding——Experiencing through Flipping" is scheduled for publication in 2017.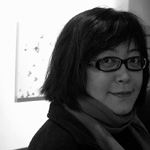 Chia-Ying Lee
Assistant Professor in the Department of Communications Design / Shih-Chien University
Chia-Ying Lee received her Master degree from Facultad de Bellas Artes, Slamanca, España. She is now an Assistant Professor in the Department of Communications Design, Shih-Chien University. She is also getting her PhD degree in UPV Universitat Politècnica de València. Her research interests include interaction design, design education and multimedia, digital game design, interactive script. She dedicates herself to making the students understand the beauty of interaction design.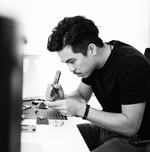 Harvey Chung
Assistant professor of the University of Hong Kong faculty of architecture
Harvey Chung is an architect, designer and entrepreneur. He is the co-founder of Loftwork Hong Kong and assistant professor of the University of Hong Kong faculty of architecture. He holds a master's degree in architecture from Yale University and has over 12 years of digital design and fabrication experience. Prior to starting Loftwork HK, he has been working for over 7 years as a lead designer and project manager for world renowned architects in Hong Kong.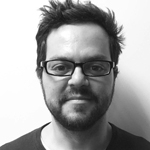 Mauricio Quirós Pacheco
Assistant professor of the University of Toronto
Mauricio Quirós Pacheco is an Assistant Professor at the John H. Daniels Faculty of Architecture, Landscape, and Design. He holds a Master of Architecture in Urban Design with distinction from Harvard University and a Bachelor of Architecture from Universidad del Diseño, Costa Rica. He was Researcher for the Office of the Director at the Canadian Centre for Architecture (CCA) from 2010 until 2014 and has practiced in America and Europe in offices including Stanley Saitowitz Office and the Renzo Piano Building Workshop.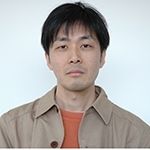 Guest Instructor: Shigeru Kobayashi
Professor / Institute of Advanced Media Arts and Sciences [IAMAS]
Shigeru Kobayashi is a PhD in Media Design and a professor of Institute of Advanced Media Arts and Sciences [IAMAS]. He worked for a digital musical instrument company as a sound designer and a software engineer. He designed Open Source Hardware such as Gainer and Arduino Fio (with SparkFun Electronics) and wrote books on physical computing and prototyping (published in Japanese, Korean and Formosan). He also won the red dot award: design concept in 2011 as an interaction designer. Recently, he has been facilitating cross-industry innovation projects to create innovation by multiplying people from local and information technology industries.