About Program

Smart Craft Studio is an intensive 3-week design prototyping program that aims to integrate traditional woodworking technique known as Kumiki with physical computation and programming. The Kumiki technique is a system of interlocking woodcrafting technique and its application ranges from architecture to wooden puzzles for toys.
During the program, participants will learn about the processing of wood harvesting, to have hands-on lessons to learn about traditional kumiki (wood joinery) technique from the master craftsmen; and to learn about physical computation using open source hardware and sensors from Professor Kobayashi from Institute of Advanced Media and Sciences (IAMAS).We will have visits to local artisan studios, furniture factory, and sightseeing tours on the weekends.
For the design studio, participants will work in teams to build prototypes of Smart Craft objects or modular systems which can respond to users or its surrounding environments. Each team is expected to present 2 functional prototypes at the end of the 3-week program.
The program will be conducted primarily in English with translation from Japanese.
About Hida
Situated in the northern part of Gifu Prefecture in Japan, Hida is known for the traditional wood joinery (kumiki) technique and its furniture & forestry industry. The area is also known for its picturesque village, traditional craft, local cuisine & natural surroundings.
Who is eligible to apply for this program?
The program is open for students who are currently enrolled in the schools listed below to apply:
*Parsons School of Design
*National Chiao Tung University, Graduate Institute of Architecture
*University of Toronto, John H. Daniels of Faculty of Architecture, Landscape, and Design
How To Apply?
Eligible applicants can fill in the application form and select 2 projects from their portfolios to upload in the following link. ※This program is finished.



Application Period
Application for the program opens from Jan 25, 2016 to Feb 29, 2016. The application closes at 23:00 EST on Feb. 29 (12:00[pm] TPE on March. 1)

The enrollment result will be announced in beginning of March through email.
Program DateMay 28, 2016 – June 20, 2016

Program FeeUSD 3,450Program tuition, lodging accommodation during the program in Hida, insurance coverage for operating woodshop equipment and processed wood as prototyping material are included in the program fee.
Please note that traveling cost (like flight ticket and local transportation) are not included in the program fee. ** For meals during the program, participants have the option to join meal plans in additional cost.
Judge
Studio Instructor Profiles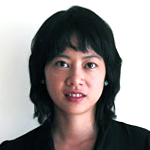 Wei-Han Vivian Lee
Assistant Professor, University of Toronto 
W.H. Vivian Lee is principal and founder of LAMAS. Her work focuses on the role of craft in architecture as related to labor, professional practice, vernacular traditions, and ornament. In addition to her role at LAMAS, Vivian is also an Assistant Professor of Architecture at the University of Toronto. Prior to founding LAMAS, Vivian practiced as a project manager at SHoP Architects and LTL Architects in New York City. Lee received her masters of architecture from Harvard's Graduate School of Design. Her book "Building Stories: At Work in Contemporary Practice" is scheduled for publication in 2016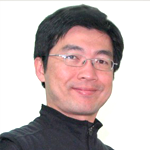 June-Hao Hou
Assistant Professor, National Chiao Tung University
June-Hao Hou is an artist, curator, designer, researcher and design consultant. With his diverse backgrounds in mathematics, visual communication, digital arts & music, programming and digital architecture, he teaches and conducts researches in emerging technologies and multidisciplinary design, including new media, design computation & informatics, digital crafting, HCI & physical computing, and bridging technology. Dr. Hou holds MDesS & DDes degrees from Harvard Graduate School of Design and MA from NCTU, Taiwan. He is currently the program director of MS and PhD at the Graduate Institute of Architecture, and the technical director of transArt, an experimental art & performance group, and Orchid House, a Solar Decathlon Europe 2014 award-winning project, at NCTU.
Kan Yang Kyle Li
Assistant Professor of Communication Design & Technology , Parsons School of Design
Kyle Li is an interactive media designer specialized in designing play experiences for non-screen based displays and installations. He has done a wide range of works from concert stage visual to airline cockpit data visualization to award winning game & learning installation at middle-schools. Recently, he helped Parsons School of Design in New York design two new undergrad pathways – Creative Technology and Game Design. Kyle is also working on a new minor study in immersive storytelling and imagined reality that is coming out in Fall 2016. He is currently the program director of BFA Design and Technology at Parsons, his mission is to serve quality and up-to-date design & technology education to artists and students now.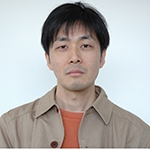 Guest Instructor: Shigeru Kobayashi
Professor, Institute of Advanced Media Arts and Sciences [IAMAS]
Shigeru Kobayashi is a PhD in Media Design and a professor of Institute of Advanced Media Arts and Sciences [IAMAS]. He worked for a digital musical instrument company as a sound designer and a software engineer. He designed Open Source Hardware such as Gainer and Arduino Fio (with SparkFun Electronics) and wrote books on physical computing and prototyping (published in Japanese, Korean and Formosan). He also won the red dot award: design concept in 2011 as an interaction designer. Recently, he has been facilitating cross-industry innovation projects to create innovation by multiplying people from local and information technology industries.