Rediscovering the potential of a region through participating in a camp held in midwinter, recruitment of participants -Results of final selection
Grand Prix
TAKACHO PHYSICAL PROMOTION / くろやなぎてっぺい
>>Other winning works to special site
Outline
Rediscover the potential of outlying communities
Calling on creators to participate in a mid-winter film camp
At the TAKA Winter Video Camp taking place in Hyogo Prefecture's town of Taka, we are looking for creative people to stay in town for the camp and produce a promotional movie spreading the word on the "SUGOI," or "amazing," of the local community — from personable good 'ole Kansai women brimming with life, to the handiwork of local craftspeople.
The mid-winter movie camp will set participants up with toasty local cuisine, hot springs, and a vast starry sky at night. Come on down to Taka, the getaway destination of Hyogo, and discover the powerful way of life of its towns people.
▼TAKACHO PHYSICAL PROMOTION
https://takavc.project.cc/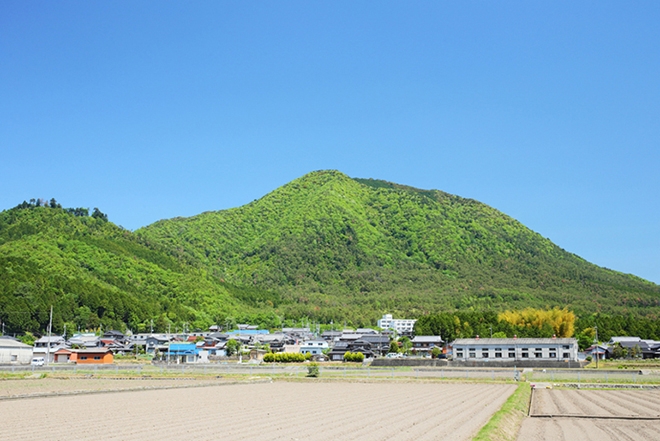 About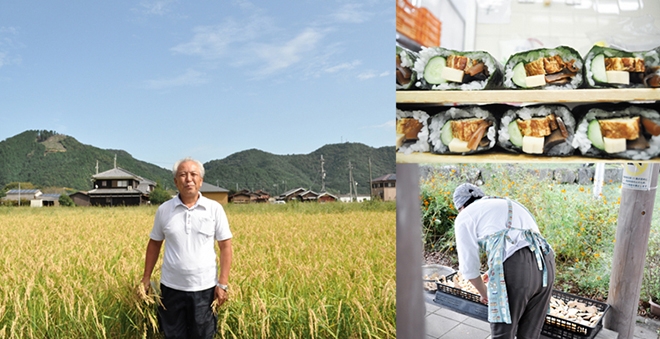 Take is a mountain village of 22,000 people located in central Hyogo Prefecture.
At first glance it may look like a run-of-the-mill Japanese countryside town, but a whole variety of interesting and passionate people here are go-getters that create the jobs they want with their own hands.
Brimming with life and living on their own terms, the townspeople of Taka exude such a positive atmosphere that it will flip your idea of the so-called "countryside" on its head.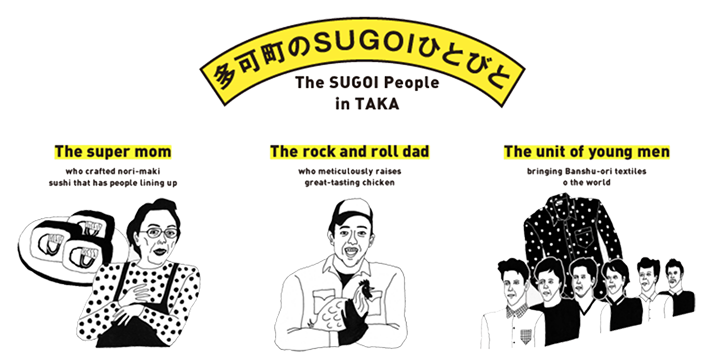 Process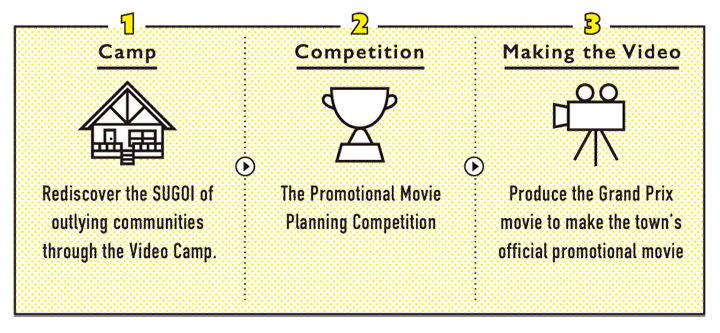 1.Camp:
Rediscover the SUGOI of outlying communities through the Video CampWe cordially invite up to five groups of creators to a camp lasting two days and one night in Taka from January 13th to January 15, 2017. Participants will take an informative tour of the town, meeting townspeople and being introduced to the local production scene. Camp participants will be provided a 60,000 yen stipend across the board for transportation and miscellaneous expenses.
2.Competition:
The Promotional Movie Planning CompetitionAfter the camp, participants will participate in a "local promotional movie" planning competition to convey the charms of Taka to a wide audience. One work will be selected through a review process as the Grand Prix winner.
3.Making the Video:
Produce the Grand Prix movie to make the town's official promotional movieThe winners of the Grand Prix will produce the promotional movie for Taka on a budget of 300,000 yen. The completed movie will be released across a range of contexts promoting the town, such as on local television stations and the town's official web site.
Schedule
Nov. 15 Registration for entry opens
Dec. 18 Deadline for entry
End of December Results of initial review announced
Jan. 13 – 15, 2017 Camp
Early February Review by townspeople/Secondary review / Results of secondary review announced
Mid-February Begin movie production
Late March Completion and release of movie
Application Requirements
We are looking for film and animation creators to participate in the "Taka Winter Video Camp" (below, referred to as "Video Camp").
Participants Will:
● Participants will stay in Taka for two nights and three days and experience local attractions firsthand, checking out the frontlines of Taka's production and crafts scene and getting to know the townspeople.
● After the Video Camp is over, participants will join a planning competition for a promotional movie that will convey the charms of Taka to a wide audience. Camp participants will produce a project plan and storyboard, which they will submit to the project office by January 29th, 2017.
● The winners of the Grand Prix will produce a promotional film adhering to the award plan and submit the film to the project office by March, 2017.
The Project Will Assist With:
If selected to participate in the Video Camp as a result of the selection process, the project will assist with the following matters:
● The project will provide a 60,000 yen stipend to Video Camp participants for transportation, accommodation, and plan production expenses.
● Accommodations will be provided for up to two people for each applicant group.
● At the camp, the project will provide a tour for participants to get a firsthand sense of the local attractions by visiting the frontlines of the production and crafts scene that is a hallmark of Taka and engaging with the working people.
● Currently active professional creators will conduct hands-on workshops at the camp focusing on the know-how behind story production.
● The winners of the Grand Prix will receive 300,000 yen from the project for film production expenses.
● After completion of the promotional movie, the movie will be aired on local television stations as Taka's official promotional video in addition to being shown in a wide range of events promoting the town.
Application Period
November 15th, 2016 (Tue.) — December 18th (Sun.) at 12:00 midnight
Application Requirements
● Applicants must reside in Japan and have a history of producing film or animation works. (open to citizens of all nationalities)
● Applicants must be able to participate in all parts of the Video Camp held on January 13th, 14th, and 15th, 2017.
About the Review Process
Primary Review: Selection of Video Camp participantsThe project office will select five participant teams for the Video Camp based on the past production record of the applicants and their reasons for applying to the camp.
Secondary Review: Grand Prix DecisionOne Grand Prix work will be selected from among the Taka promotional movie plans crafted by the Video Camp participants. A review panel will assign up to ten points for each rubric criteria from A to F, and the final winner will be determined by discussion amongst the members of the review panel.
Judge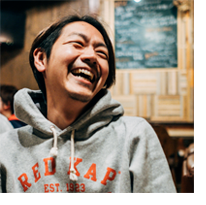 Kakijiro Tokutani  Editor-in-chief at Local media "Jimocoro"

Born in 1982. From Osaka. After once being a writer, editor, and web director, Tokutani now travels around the 47 prefectures of Japan as the editor-in-chief of "Jimocoro, a.k.a. the Dokodemo ('anywhere') local media". Left BURG HAMBURG BURG.Inc in December 2016 and became independent. Always looking for ways to kill two birds with one stone. Interests include "Japanese rap", "Coffee", and "folklores".
Website http://www.e-aidem.com/ch/jimocoro/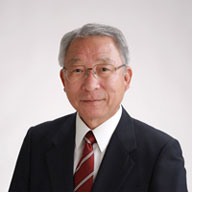 Yoshinori Toda  Mayor of Taka-cho

Born on December 27th, 1952. After working at the Institute of Economic Research (non-governmental) and as the Public first secretary of the House of Representatives (national public servant belonging to the special service) Toda opened the Kita-Harima Center of Labor and Management in Nishiwaki City, a neighboring city of Taka-cho, and became the representative of the center.As a business consultant who has national qualifications such as licensed social insurance consultant, Toda provides management advice at many private businesses. He also served as the president of Junior Chamber International Nishiwaki and the chairman of former Kami Cho Congress during this time. He became Mayor of former Kami-cho from January 2000, and held office for 2 terms (lost occupation After 5 years and 9 months because of a merger). On November 27th, 2005, he became the very first mayor of Taka-cho. He is currently on his third term. [Current positions] Chairman of Hyogo Prefecture Town Association, Director of National Forest Environmental Tax Promotion Federation,Chairman of Hyogo's Small Scale Water Works Association,Vice Chairman of Hyogo's Federation of National Health Insurance.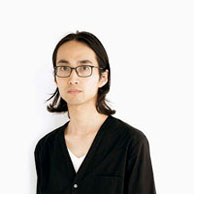 Yu Shigematsu  Senior creative director at Loftwork, inc.

After graduating from Nihon University College of Art, worked as a video producer while backpacking.Produced music videos and entered a website creation company as a creative director. Main jobs include traveling throughout Japan to gather news and film, and working on projects with architects, artists, and the fashion industry. Entered Loftwork, inc. in 2012. Currently works as a senior creative director who is in charge of projects that center around branding. Worked on the creative direction for the website of Benesse Art Site Naoshima,the brand site for Audio-technica's "Professional monitor headphones", and the Android app "Widgethome". Collaborated with musician KENKOU to release the CD / DVD "New Dimension of The World ( ETERNAL SOUNDS OF MUSIC )" in 2010. In addition to working at Loftwork, Shigematsu works as a freelance music video producer /video jockey.