Mixed with a pinch of ingenuity and a dash of creativity,technology stands to transform the future of fabrication.
We now live in an age where digital media, networking, and devices are revolutionising the way we work, interact, and create. This fabrication renaissance is not only changing the way products look; it is disrupting the foundation of the manufacturing industry and fundamentally altering the way we think about creation.
Without moments of insight and visionaries compelled to build, without embryonic creations that inspire and challenge other creators, we wouldn't have the innovation that forms our everyday existence.
The YouFab Global Creative Awards seeks to activate and promote digital fabrication by engaging and rewarding the creative brilliance of makers like you!

>>YouFab Global Creative Awards 2014
>>See the series page of this award
Recruitment Target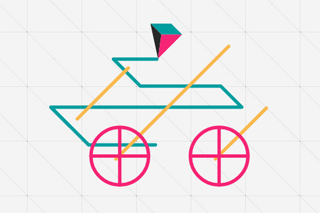 Products
Products made using digital fabrication tools
This category includes all products made using digital fabrication tools. It includes miscellaneous goods, interior items, furniture, houses, machines, clothes, accessories, digital devices, books, musical instruments, food, and even living things, etc. Also included in this category are graphic works (advertising graphics, illustrated graphic works, etc.).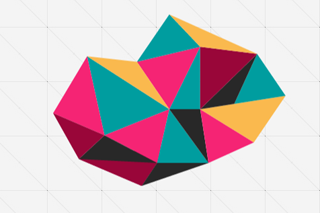 ART
Artwork, illustrations, artistic activities, performances, and live acts using digital fabrication tools
This category includes all art works made using digital fabrication tools. Naturally, it also includes any type of artistic expression that makes use of digital fabrication tools including both two-dimensional and three-dimensional artworks, as well as illustrations, artistic activities, performances, and live acts.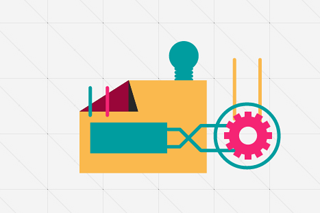 MACHINES
Inventions and development of unique digital fabrication tools
This category is for inventions of digital fabrication tools themselves. It includes tools such as 3D printers that model objects in a completely new way, or CNC milling machines that use materials never used before.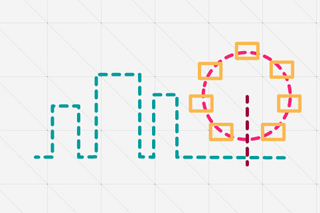 BEYOND
This category is for entries that do not fit into the other categories or that are a combination of a number of categories.
This category is for entries that are created using digital fabrication tools and are a combination of two or more of the above categories, or creative works that are made using digital fabrication tools and exceed the existing boundaries of creative expression.
About the Prize(s)
Grand Prize

(1 winner) Trophy, 100,000 JPY

Second Prize

(1 winner) Trophy, 50,000 JPY

Runner's up

(Several winners) Award certificate
Judge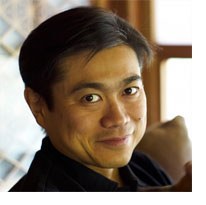 Joichi Ito
The Director of the MIT Media Lab
Joichi Ito is the Director of the MIT Media Lab. He is a Board Member of Sony Corporation, The New York Times Company, The MacArthur Foundation, The Knight Foundation, The Mozilla Foundation and co-founder and board member of Digital Garage an Internet company in Japan. Ito was named by Businessweek as one of the 25 Most Influential People on the Web in 2008. In 2011, he was chosen by Foreign Poicy Magazine as one of the "Top 100 Global Thinkers". In 2011, he received the Lifetime Achievement Award from the Oxford Internet Institute in recognition of his role as one of the world's leading advocates of Internet freedom. Ito received the degree of Doctor of Literature, honoris causa, from The New School in 2013.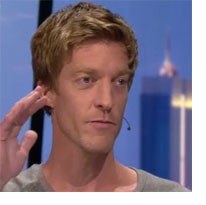 Hans Vermeulen
Co-founding partner DUS architects
Graduated from Delft Technical University in 2003. He teaches at TU Delft since 2008, joined the responsive city network in 2009 and is now part of the board of the Open Coop in Amsterdam. DUS architects is awarded the Amsterdam Award for the Arts 2011, nominated best architecture practice of the year 2013, winner of the RMNO price 2006, and nominated for a Mies van der Rohe award with their Bucky Bar. Their recent '3D Print Canal House' s an exhibition, research- and building site for 3D Printing Architecture. A unique project where an international team of partners collaborates in 'research & doing' linking science, design, construction and community, by 3D printing a canal house at an expo-site in the very heart of Amsterdam.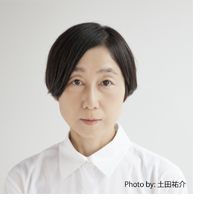 Yukiko Shikata
Creative Curator
Born in Kyoto Prefecture and is currently based in Tokyo. She is a guest professor at Tama Art University and Tokyo Zokei University, Advanced Media Arts and Sciences and Meiji University. Works as associate curator of SIAF(Sapporo International Art Festival) 2014, artistic director of "ATSUKOBAROUH arts drinks talk". She curated many exhibitions and projects such as at Canon ARTLAB (1990-2001), Mori Art Museum (2002-04) and NTT InterCommunication Center [ICC] (2004-10) as well as independent projects. Shikata participated as a jury to many art and media art awards including Prix Ars Electronica, UNESCO Digi-Art Prize, Nam June Paik Award and Japan Media Arts Festival, Campus Genius Contest.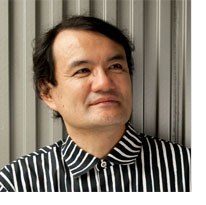 Shunji YAMANAKA
Product designer / Professor at the Institute of Industrial Science, The University of Tokyo
Graduated from the Faculty of Engineering, the University of Tokyo, in 1982. He joined Nissan Motors Design Center the same year, and became an independent industrial designer in 1987. He served as Assistant Professor at the University of Tokyo, Faculty of Engineering from 1991 to 1994. He founded Leading Edge Design in 1994 and served as the president of the corporation. He was the Professor of the Graduate School of Media and Governance, Keio University from 2008 to 2012. He was appointed as the Professor of the Institute of Industrial Science, The University of Tokyo in 2013.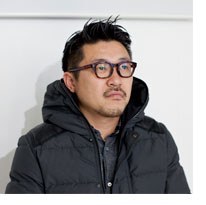 Seiichi Saito
Rhizomatiks / Creative Director / Technical Director
Born in Kanagawa in 1975, Mr. Saito began his career in New York in 2000 after graduating from Columbia University with a Master of Science degree in Advanced Architectural Design (MSAAD). Since then, he has been active in creative work at the Arnell Group, and returned to Japan upon being selected for the Echigo-Tsumari Art Triennial event. He produces works in the commercial art field which are three-dimensional and interactive while also being based on the firm grounding in logical thought that he cultivated through architecture. Mr. Saito has won numerous international awards at the 2009-2012. He currently serves as Director of Rhizomatiks Co., Ltd., while also lecturing part-time at the Department of Architecture in the Faculty of Science and Technology at Tokyo University of Science.