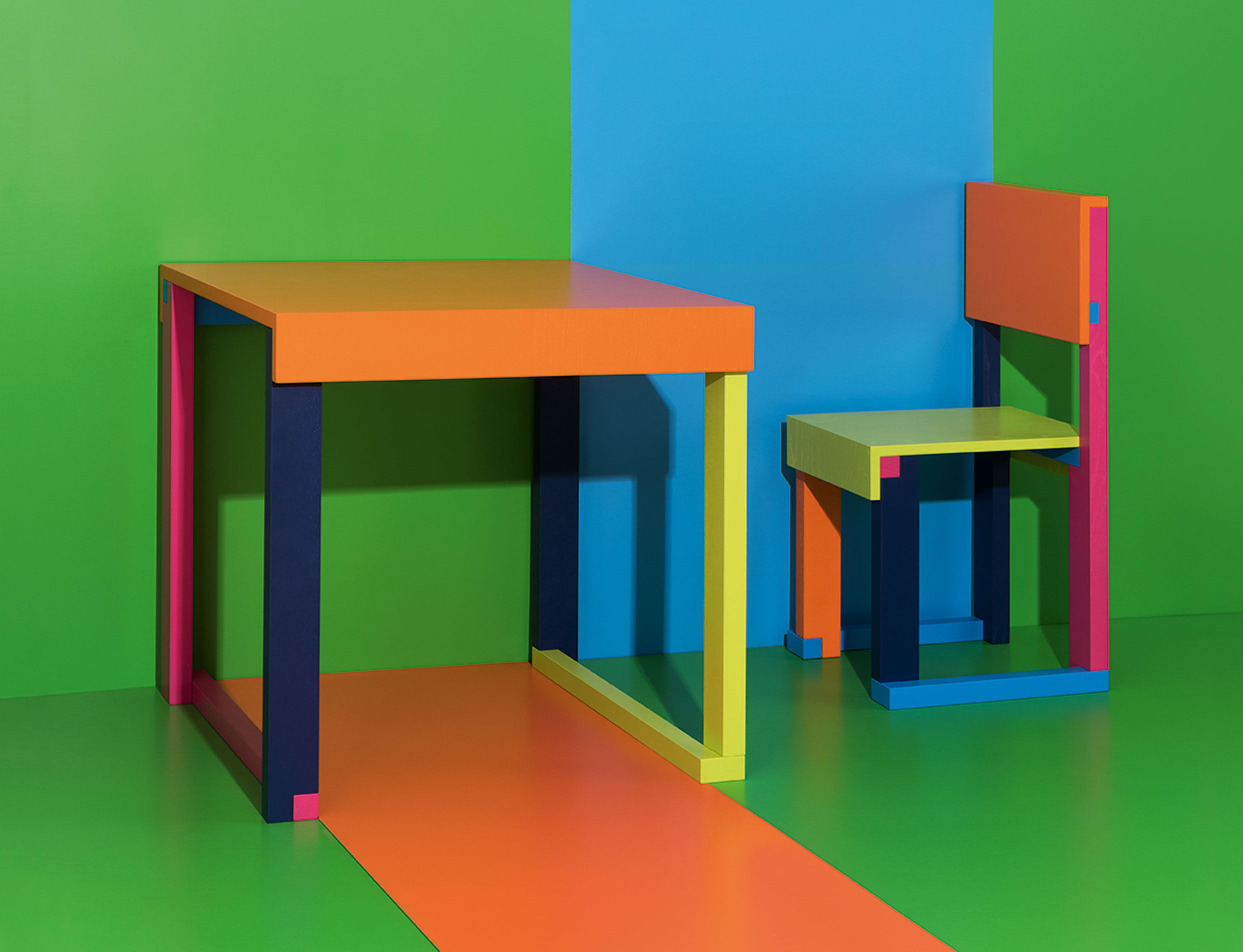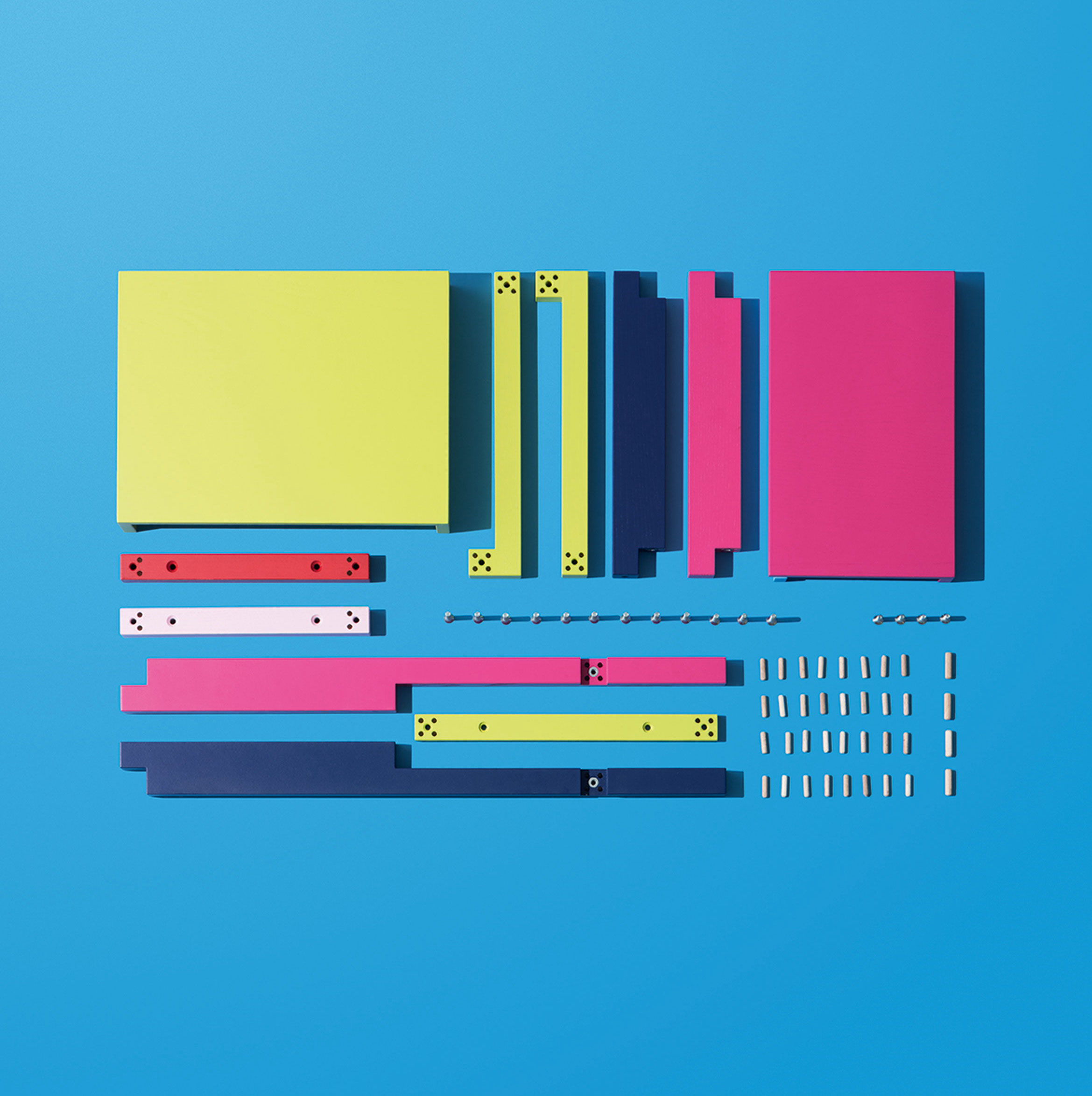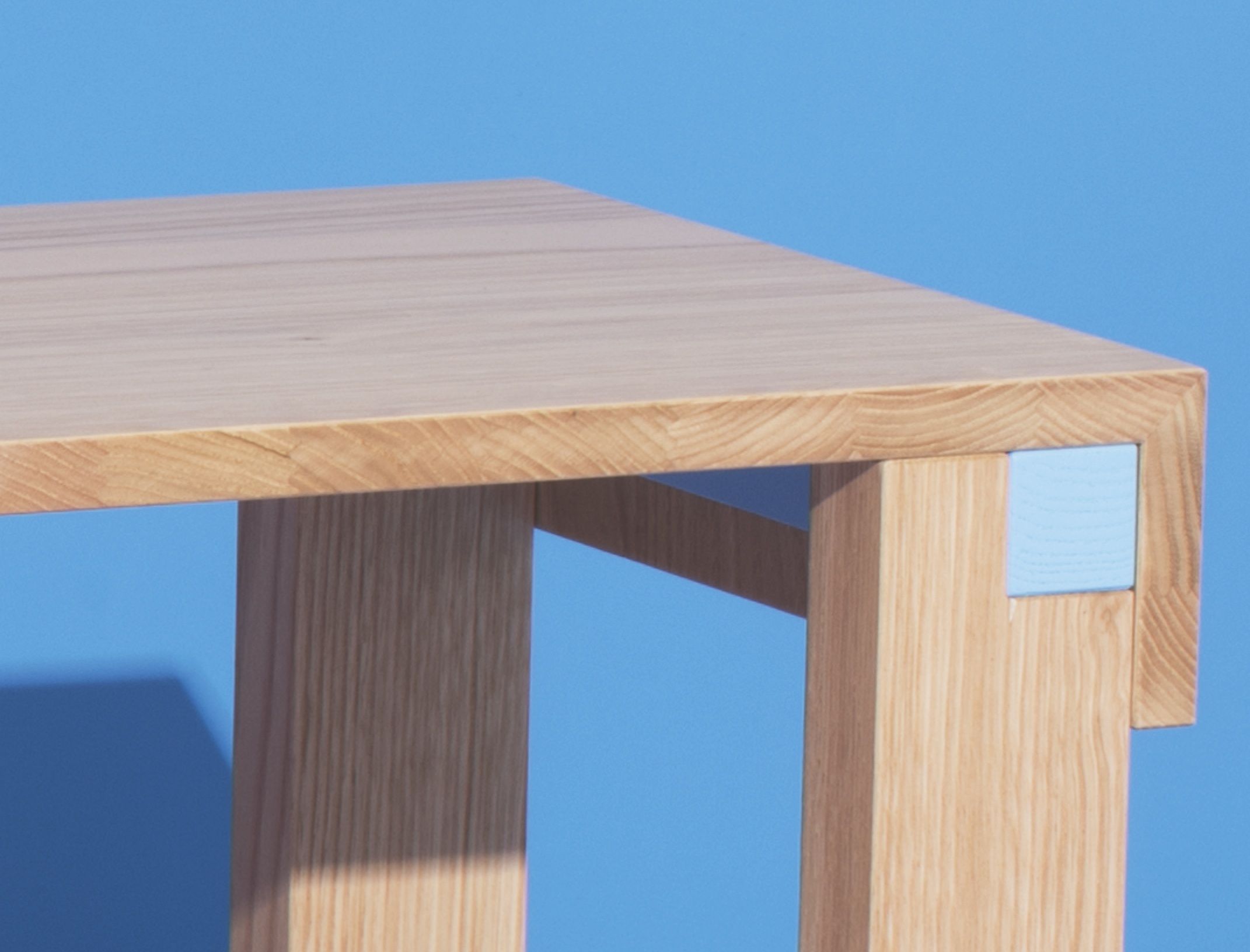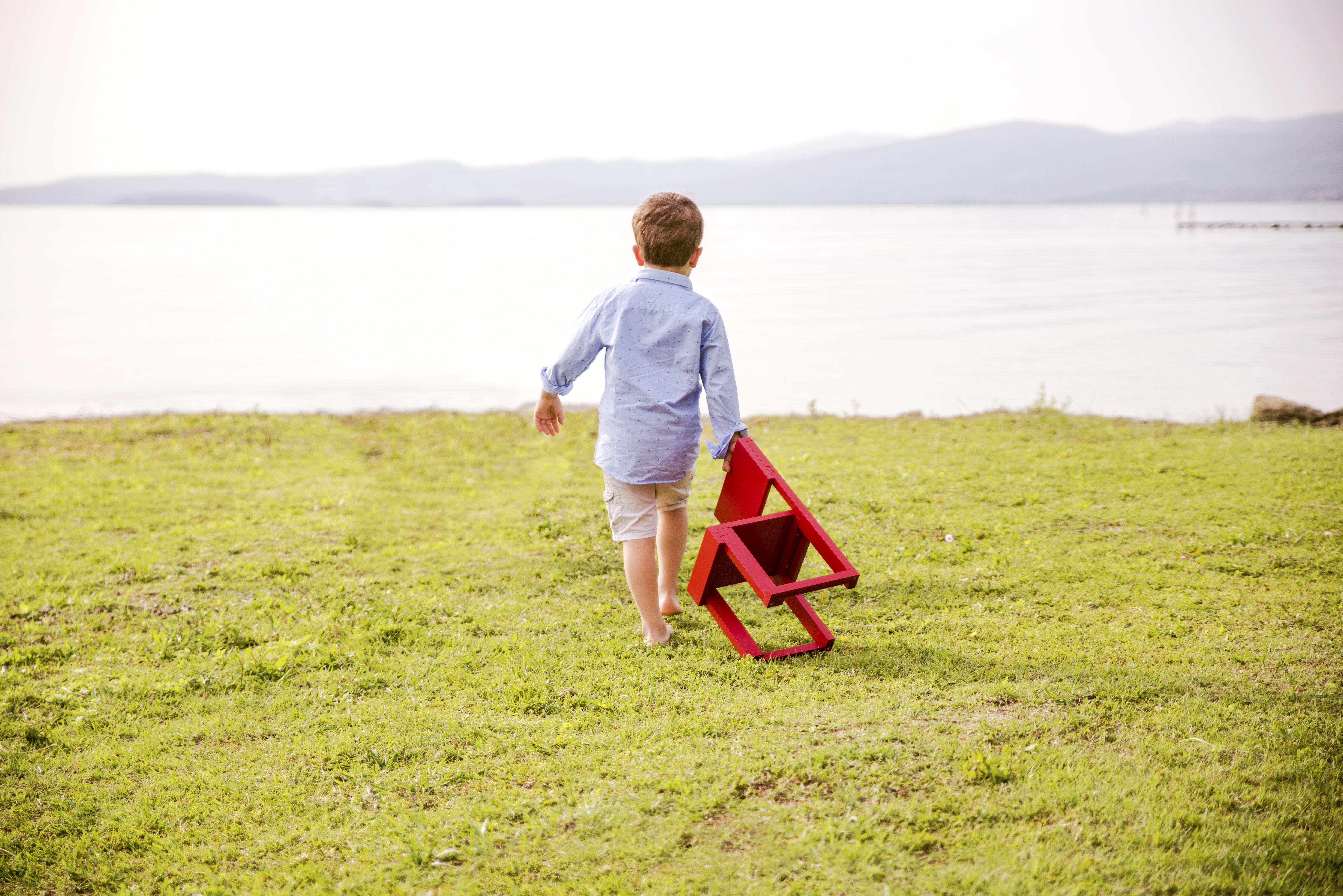 Name of the submitted project or idea (in English or both English and your language)

EASYLIFE modular system: EASYDiA + EASYoLo + PERSONALEASY + REEASY + REFRESHEASY

URL of a video introducing the work(under 5 minutes)

https://drive.google.com/file/d/1Lt237e5KpXRXQOyhZqkw9F9oUnjwbl5I/view?usp=sharing

Detailed explanation of the submitted project or idea (in English or both English and your language)

EASYDiA + EASYoLo are seating and table systems for children that are circular and sustainable, safe and healthy and foster interaction and creativity. Composed of modular and customizable elements they can be easily assembled and disassembled by the end customer.All the components of EASYDiA and EASYoLo are recyclable and the durability of the product is increased through: 1. a system that allows you to replace parts damaged over time (and get a credit - PERSONALEASY and REFRESHEASY) 2. when no longer needed by children, the creative reuse of modules, as a toy or smaller object, once the product is not longer used as seat or table (REEASY), 3. the possibility to re-use children tables in all home environments and as standard side/coffee tables. A careful research on sustainability criteria was developed in collaboration with the University of Milan Bicocca: made with local or FSC certified wood, non vinilic glues only for minimum parts, finishing are non- toxic for either health and the environment. The patented structure grants stability with comparably less use of wood. The REEASY system is always in progress, with inputs from workshops with children. They were featured in: Design Wanted, Paul&Paula, Moco, Ta.ta. Tondo, economiacircolare.com and databases like The Circular Economy Stakeholder Platform. They are sold globally online through pamono, chiarish, qrator and in some physical shops in Italy. They were used for ads and exhibitions by reknown companies like Mellin and Sanbonet. They have been selected for a research by the Design Department of the Politecnico di Milano (Prof. Luca Fois) for the research "Kids and toys design" based on design objects truly for the child and child-friendly.We were convened by the Senate of the Italian Republic at the 13th Permanent Commission on European Act no. 317 on the Circular Economy (2017) to bring our experience regarding the importance of design in the circular transition and the responsible use of forest resources. The real innovativeness has still to be explored though! The modular system could be taken further and involve several products beyond chairs and tables, and different sizes, but this will require a very structured and comprehnsive logistic system that are beyond our small reality. This aspect was explored only at prototype level, the start though is in place.

#modularity #redesign #sustainablewood

If you have a website for your submitted project or idea, please provide the URL

Special Prize Question 1: How does your project or idea make use of local resources, such as materials and knowledge, to tackle its challenge?

The project responds to global challenges through local solutions:
EASYDiA + EASYoLo are entirely made up of solid FSC ash sources from the most closed by countries, namely France and Slovenia, and a local underused chestnut wood at km0 (from Central Italy) with beautiful nuances for the production of a series of limited edition models.
Certainly not of secondary importance, we wanted to emphasize the use of Italian chestnut (raw material that we use for the limited edition of EASYDiA + EASYoLo), and what follows. The Italian chestnut has been gradually abandoned since the 1960s due to some of its characteristics (aesthetic inhomogeneity, pronounced and irregular veins, tannin, greater presence of knots) which have been considered aesthetic defects, but with a adequate choice of the type of finishes and attention to communicative aspects, this peculiarity was transformed into a positive aspect.
The creation of our local supply chain was a great solution to be able to give our contribution to global challenges. Sourcing chestnut at Km0 and European FSC ash, in any case not extra- European wood, and relying on local production (within 200 km) shortens distances and therefore significantly reduces transport both in the procurement phase and during the phases of production. With the procurement of the local chestnut we contributed, in our small way, to the safeguard of the physical territory through the maintenance of the woods and made a small contribution to some local communities of the territories affected by the seismic events of 2016 and 2017 (Umbria-Marche area).
Modularity is our encompassing theme allowing us to push forward circularity and reuse as a cultural and consumer habit change, shortening the material loops in a very flexible and combined way, without compromising aesthetic and user experience. Reuse in the EASY system (REEASY) is not associated with old or poor, but with belonging, creativity and personal experience of the end users, while at the same time keeping material loops short and in the same hands as long as possible.

Special Prize Question 2: How does your project or idea sustain its activities through the involvement of the local community?

Public participation and co-design. Sustainable design can become a personal experience: personalization, imagination and playfulness that young and old can share through objects, in mixing colours, assembling and disassembling, playing with them and in reinventing them (REEASY).
We constantly worked observing children and getting inputs form them. We started with the aim of raising awareness among the population and especially children on the issue of circular economy and stimulating the creativity of children via "do it yourself" and supporting a cultural switch towards circular economy and creativity through design. For this we have created a workshop and a competition during the Spoleto a Colori Festival (Italy): we provided children and adults alike with our first prototypes and they decorated their own chair. The best ones were exhibited in the Galleria d'Arte Moderna in Palazzo Collicola (Italy). It continued with the Multiverse co- working center in Foligno (Italy), to which we have donated some pieces for use in their common spaces and workshops for children again, to raise awareness the community to the issues of sustainability and the Circular Economy, andof the Week Hand Festival (Festival del Fatto a Mano, Foligno, PG) and of the "Fa la Cosa Giusta" event (one 3-days on sustainability): in these last two experiences we tested the resistance of our paints during didactic works and to aggressive markers: no problem! We also found the community very interested. The workshop prepared at Fuorisalone Milan was a perfect hub to experiment with children new creative combinations of our modules and the appealing philosophy of our REEASY system for children. To get feedback on our project we sought and obtained a valuable collaboration with Kw Bologna (https://kilowatt.bo.it/), a work cooperative made up of different souls operating in the sectors of social innovation. Through their motto, "include while designing!" they promote involvement and co-planning to create well- being, innovation and competitive advantage. Specifically, for the EASYDiA + EASYoLo project we collaborated with KwBaby, an experimental educational service created by Kilowatt at the Serre dei Giardini Margherita in Bologna (patronage of University of Bologna and Municipality of Bologna), for the age group 0-6 years.

Special Prize Question 3: How does your project or idea eliminate waste or pollution while regenerating natural resources?

The project's innovative character lies in thinking of our product also as capital that can be reintroduced into the market as much as possible, through restoration, regeneration and transformation, thus also maintaining the relationship with its users over time (loyalty ). The patent allows less use of material with the same stability. The modularity allows the substitutability. FSC certification guarantees sustainable use of resources. The use of solid wood allows the restoration of deteriorated elements and their reintroduction into the market. The regeneration of modular elements of Junior size, allows to obtain modular elements of Kids size to be reintroduced on the market as new. The transformation makes it possible to obtain other products from the primary product. We have not been able to develop an LCA, but we can still argue that, according to the vademecum on the "Sustainability of wood-furniture supply chain "created by the Research Group on Sustainable Development (GRISS) of the University of Milan Bicocca (based on the EU guidelines), our products have all 9 drivers on the 10 identified by the vademecum for evaluating the life cycle of a product (LCA). We foster a culture of creativity and reuse not associated with old, poor or second-choice starting from children. Glues are vinilic and non-toxic, and used only in small parts. Finishings (paints and dyes) are water-based, absolutely non-toxic both for the health and for the environment, and are certified for contact with food, selected after a careful assessment by the University of Milan Bicocca. The catalogue is modular and sustainable like our products and is made without the use of glues and with totally sustainable materials (paper and cardboard) following a precious collaboration with creative and industrial Italian excellences. The packaging is also sustainable and circular. It is made of cardboard and without the use of glues, but through laser cuts and folds of the cardboard sheet, which protect and leave the case easy to be reused. The optimization of product storage (consisting of modular elements that the customer must assemble) also allows for greater loads of material on each trip and therefore less transport. Usually circular products in the furniture sector develop max one or two aspects. No other products currently available concentrate so many aspects fostering a real impact on both material flows and cultural attitudes.