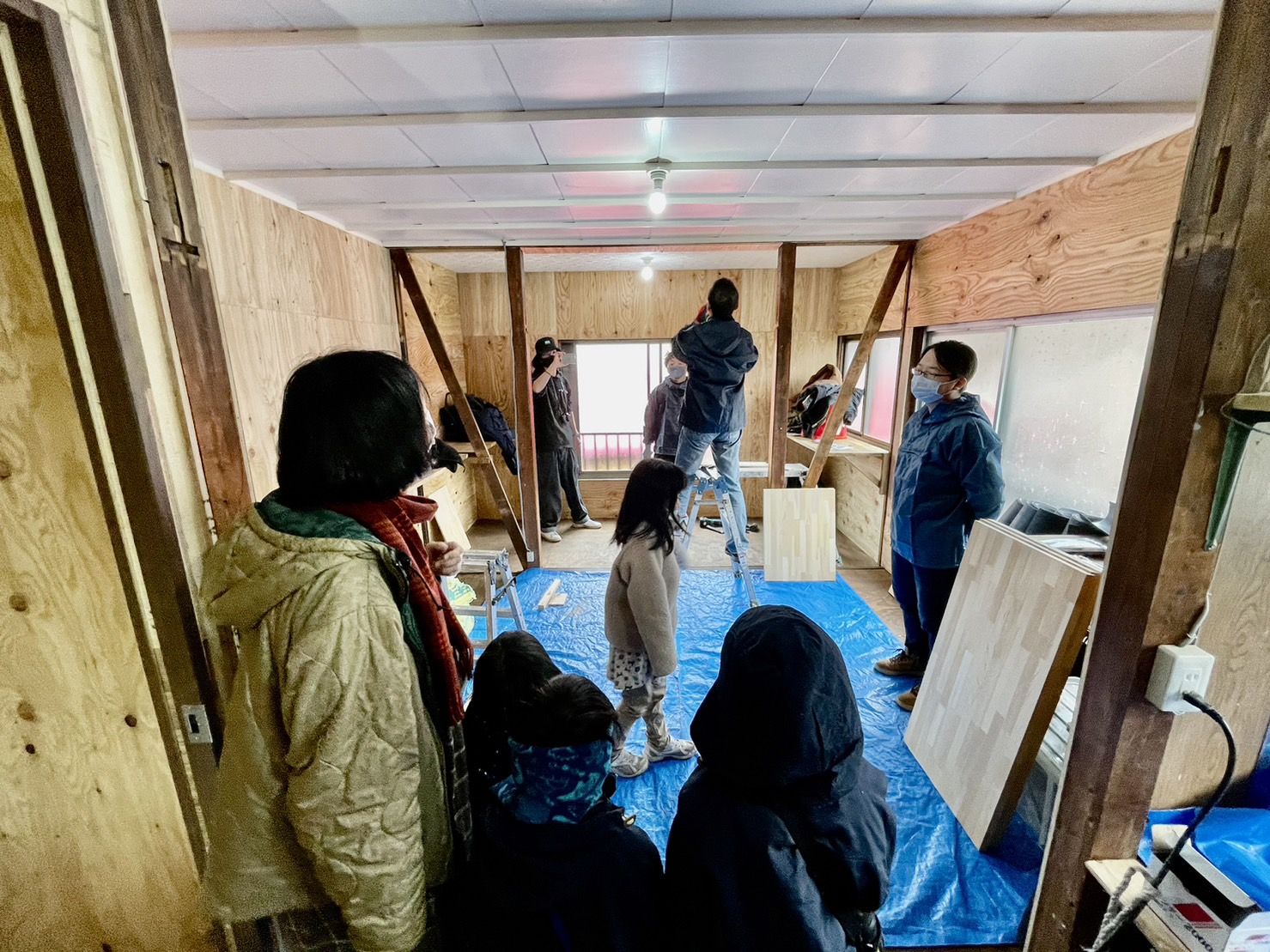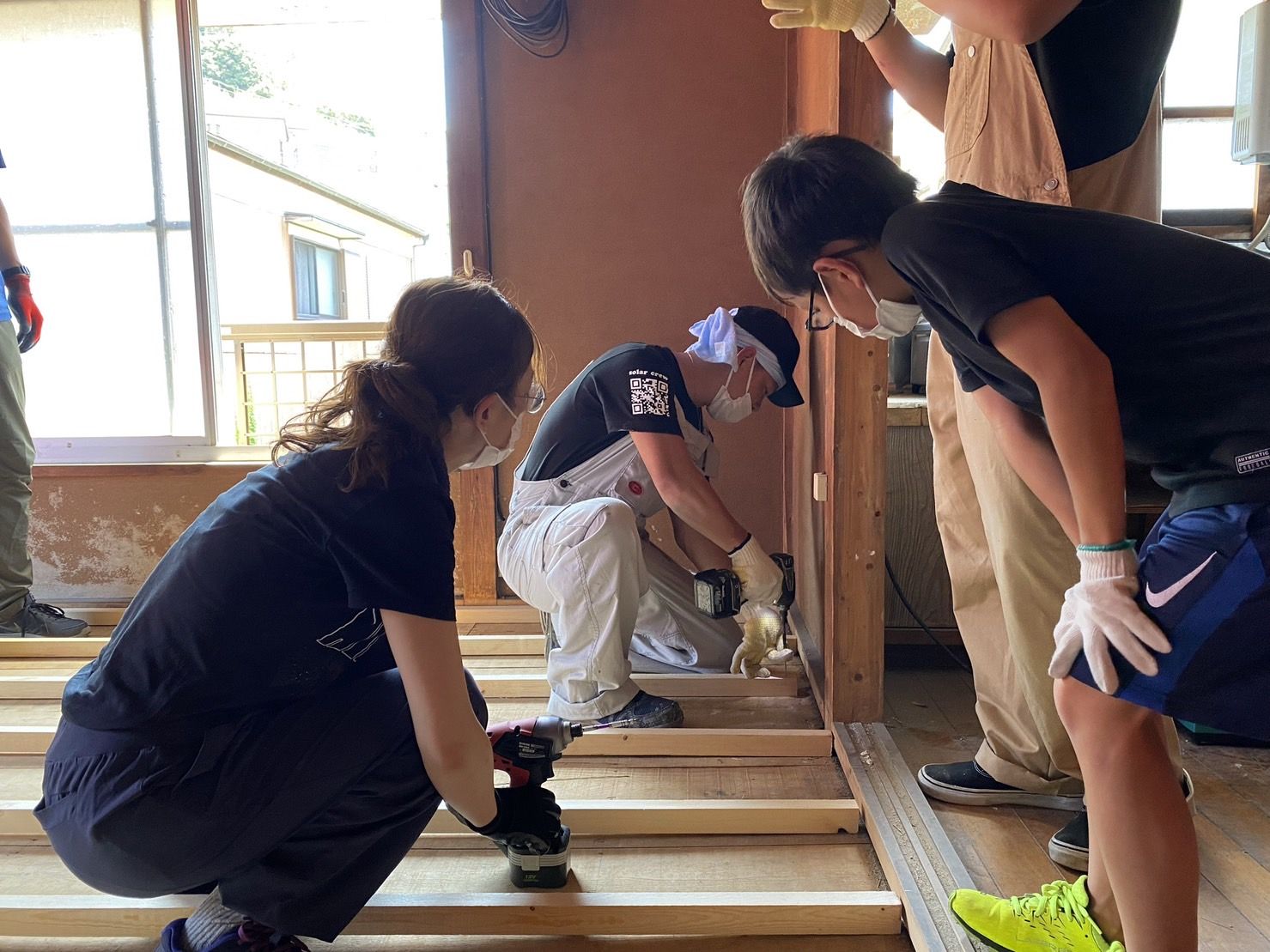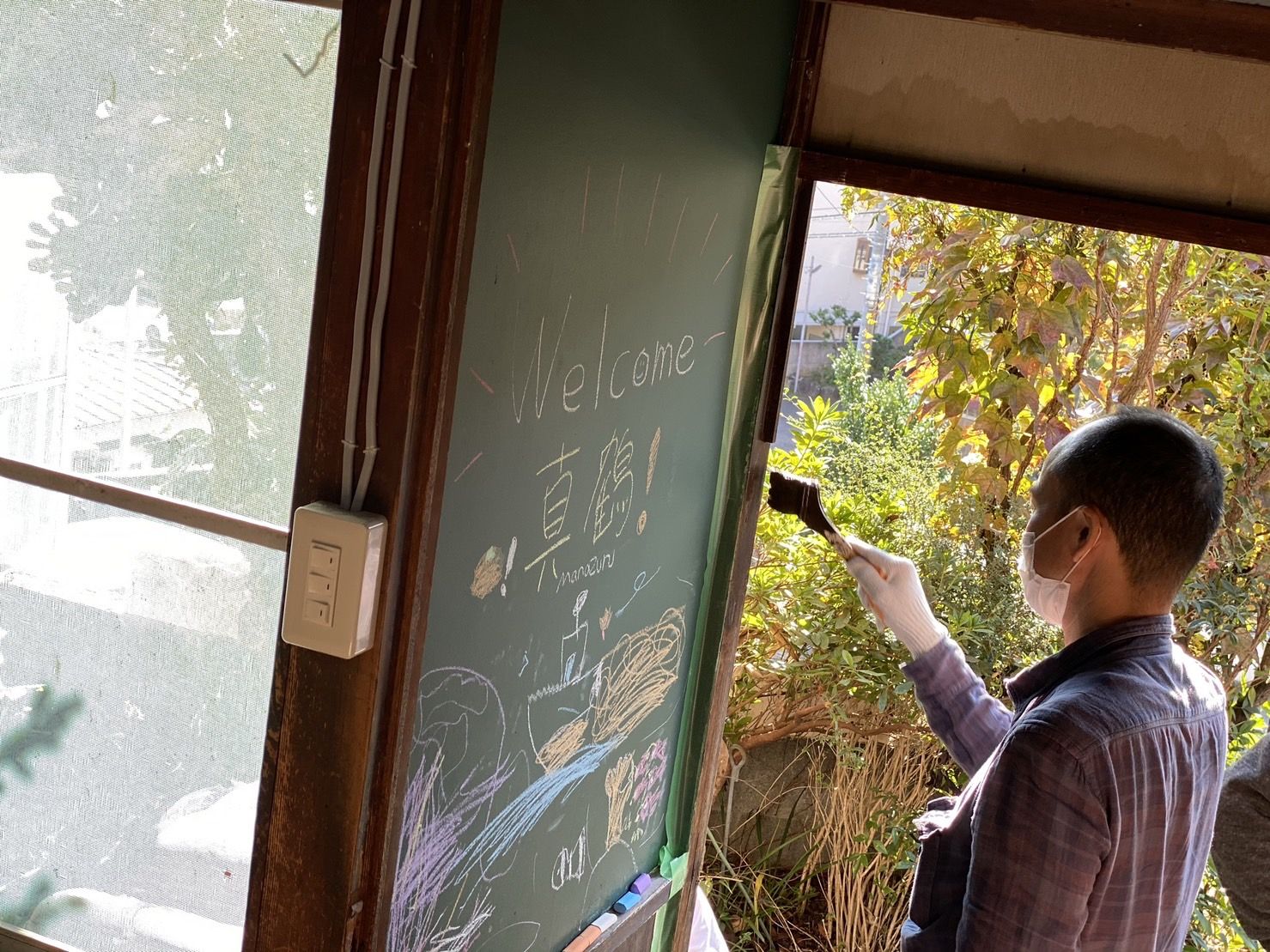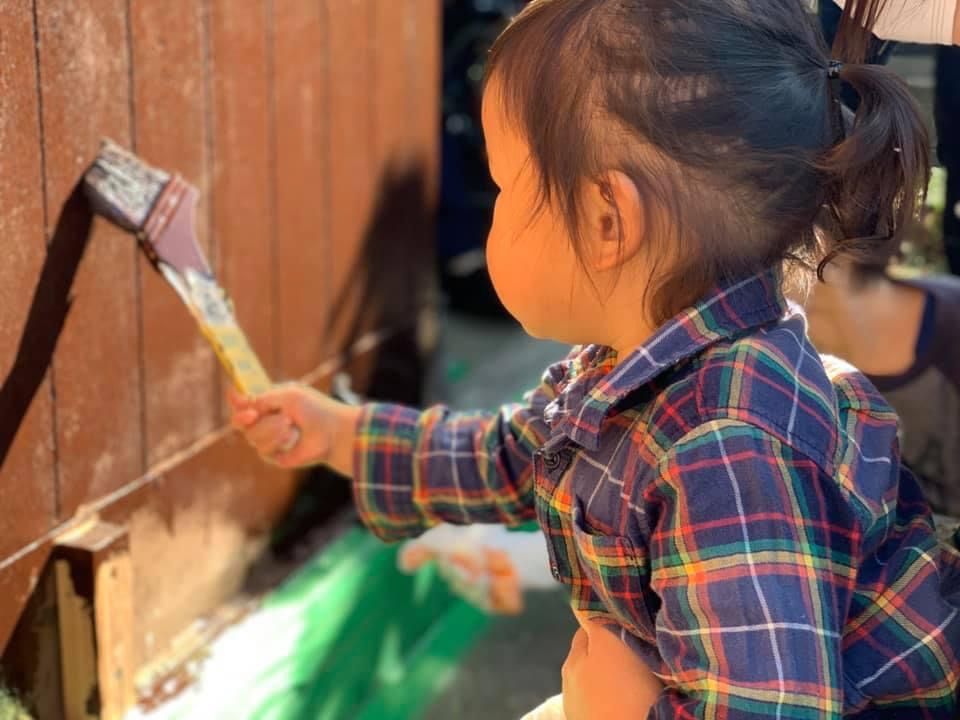 空き家×太陽光からはじまる循環型空き家活用「solar crew」 / 「solar crew」: recycling-oriented utilization for empty house with solar power

応募プロジェクト・アイデアの紹介動画URL(5分以内)

https://youtu.be/3a4DO-9yWJk

以前河原が経営していた会社での地域貢献の活動が評価され、2017年1月より、横浜市住宅供給公社様が所有する空きスペースを地域コミュニティスペースとして活用を開始しました。そこで開催していたリビングラボにて「空き家」がテーマとなり、2018年9月からは横浜市磯子区の空き家を、コミュニティスペースとシェアオフィスとして運営をしています。
その後、2033年には3軒に1軒が空き家になると予測されるほど深刻化する空き家問題、被災地支援で目の当たりにした不足する避難所問題などを受け、2021年7月、「身体的×精神的」安全を提供する体験型空き家活用「solar crew」を立ち上げました。
立ち上げたばかりでの資金不足と新型コロナウイルスの影響でDIYやイベントの開催は限られていますが、活動の認知や広がりは進んでおり、現在ではオンラインコミュニティには262名の方が参加し、拠点は9拠点まで拡大しています。また協業企業や自主参加された大学生メンバーも加わるなど、少しずつ企業としての基盤を築いています。
【受賞】
◆第8回グッドライフアワード 地域コミュニティ部門 環境大臣賞
◆第4回エコプロアワード 優秀賞
◆MOTHER EARTH CUP ZERO ニューコモンズ賞

Kawahara,COO of Solar Crew Company, used to run his company and to extend his activities rooted in the community.
In January 2017, in recognition of the company's activities to contribute to the local community, his company was allowed to use the empty space owned by Yokohama City Housing Development Public Corporation. By the living Lab held by Kawahara in that space, he and his staffs found a theme "vacant house".
September 2018, we have been operating a vacant house in Isogo Ward, Yokohama City as a community space and shared office. Now we have two problems, one is expected to become vacant house in 2013, with one in three houses. Next one is the shortage of evacuation shelters as a disaster area support. So July 2021 we launched "Solar Crew" in response to the vacant problem, an experience-based utilization for vacant houses that provides the safety for body and mental.
Due to the lack of funds and the impact of the new coronavirus, the number of DIY members and events are limited, but the awareness and spread of the activities are progressing and currently 262 people participate in the online community. We have expanded to 9 bases. In addition, we are building a foundation as a company little by little, with cooperating companies and university students who participate as volunteers.

【Awards】
◆8th Good Life Awards (Local Community Category) / Minister of the Environment Award
◆4th Eco-Pro Awards / Outstanding Performance Award
◆MOTHER EARTH CUP ZERO / New Commons Award

#空き家活用 #防災拠点 #コミュニティ / #Utilization of empty house #A Base for disaster prevention #Community

応募プロジェクト・アイデアのWebサイトがありましたら、URLをご記入ください。

【特別賞】「地域資源の活用」として、素材や知見などの、地域資源をどのように活用して、課題に取り組んでいるか。(日英併記)

2033年には3軒に1軒が空き家になると予想されるほど、日本の空き家問題は深刻です。また地震や台風など自然災害が多発する国でもあります。この「地域課題となっている空き家」を「地域課題を解決する防災拠点」へと活用しています。
使える状態になった空き家を提供するのではなく、地域や産官学民を巻き込み、拠点の活用方法を一緒に考え、DIYでリフォームします。作る段階から参画してもらうことで拠点を知り、地域とつながる機会となり、想いを共有しながら利用してもらうことで地域に根ざした拠点になります。太陽光発電設備や耐震シェルターなどを導入する拠点は、平常時は町内会館的なコミュニティスペースとして地域住民やcrewが利用する「つながりの場」、災害時には防災機能を発揮します。
この新たな「つながりの場」を、自分たちでつくり、更なる地域課題を地域ビジネスで解決する拠点とすることで、SDGsゴール12「つくる責任 つかう責任」を通したSDGsゴール11「住み続けられるまちづくり」の達成を目指しています。また各地の拠点が、その地域の特色を活かした地域循環共生圏の拠点化、関係人口の創出につながります。

The problem of vacant houses in Japan is so serious as to become vacant houses, one out of three houses by 2033. Our country is also prone to natural disasters, such as earthquakes and typhoons. This "empty house that is a regional issue" is used as a "base for disaster prevention which solves regional issues". Instead of providing vacant houses for use, we think together with the local community, industry, government, academia, and citizens about how to use the base to renovate it by DIY. By having them participate from the creation stage, they will get to know the base and have an opportunity to connect with the local community. The bases installed by solar power generation equipment and earthquake-resistant shelters will function as community spaces like town halls in normal times, and serve as "places of connection" for local residents and crews when a disaster happen. The bases will function as a disaster prevention facility. By creating this new "place of connection" and making it a base for further solving regional issues through regional business, we will achieve SDGs Goal 11 "Responsible Consumption and Production" through SDGs Goal 11 "Creating a town where we can go on living". We are aiming to achieve "development for town". In addition, bases in each region will lead to the creation of related populations as well as bases for regional circulation and ecological spheres that make use of the characteristics of each region.

【特別賞】「コミュニティから始まり、持続される」として、地域コミュニティでの活動を通じて、どのようにその活動を持続させているか。

私たちが提供している新たな交流は拠点をつくる「工事」から始まります。ひとつの目標に向かう中で自然と声を掛け合い、会話が生まれることで地域住民同士や地域住民とcrewとが交流します。拠点をつくる工事は複数回行うので、参加する毎に初めての方との交流や以前一緒に作業した方と顔馴染みになる機会となります。第一段階としてはこの工事を通した交流を、第二段階は完成した拠点をつかったイベントなどでの交流を行っています。また拠点の維持や管理については地域の活動団体の方にご協力いただき、地域の方の利用や拠点の利用を促してもらっています。場の運営には行政や社会福祉協議会、より地域の福祉に詳しい団体等を招き、運営会議を定期的に行い、拠点の活用の幅を持続、拡大しています。
また私たちの活動に賛同し、自ら関わりたいと手をあげてくれた大学生メンバーについては、今後のまちづくりの担い手になることからも、インターンとして活動実績が伴う活躍の場を提供しています。また某大学のDIYサークルと連携し、大学で学んでいるスキルを、新たに地域の交流拠点づくりを行いたい方に提供しています。
このように産官学民を巻き込みながら連携の場を提供しながらコミュニティを拡大しています。

The new interaction we provide begins with the "construction" of creating a base. While working toward a single goal, they naturally talk to each other and create conversations, which allows local residents to interact with each other and with the crew. Since the construction to create the base will be done multiple times, each time they participate, it will be an opportunity for them to interact with new people and become familiar with people who have worked together before. In the first stage, these contacts are being held through this construction, and in the second stage, these contacts are being held at events using the completed base. In addition, regarding the maintenance and management of the base, we ask for the cooperation of local activity groups and encourage the local people to use the base. We invite governments, social welfare councils, and organizations that are more knowledgeable about local welfare to operate the base, and hold regular management meetings to sustain and expand the range of utilization of the base. In addition, for university students who support our activities and express their desire to be involved, we are providing them with a place to play an active role as interns, as they will play a leading role in community development in the future. In addition, in collaboration with a certain university's DIY circle, we are providing the skills learned at university to those who want to create a new base for local exchange.
In this way, we are expanding the community while providing a place for collaboration while involving industry, government, academia, and citizens.

【特別賞】「天然資源の再生」どのように廃棄物や汚染を排除し、天然資源を再生しているか。

オーナーの思い入れのある空き家を壊すことなく、必要な補強やリフォームを行い、活用します。今あるものを活用することで建物解体時に発生する廃棄物の削減となります。またリフォームについては必要最低限の範囲で手を加えることにより、必要以上に天然資源を利用することはありません。塗料については汚れや匂いがつきにくいペンキ、人体やペットに優しいペンキを利用することで利用者へ安心してもらっています。
拠点のある神奈川県山北町では間伐材が問題となっています。そこで東京都墨田区の拠点の一部である工場を利用し、問題となっている間伐材をあらかじめ加工し、各拠点づくりに割り当てるなどを検討しています。また型落ち等の理由で一般市場に流通させることができない金物などを扱う企業と連携し、拠点づくりで使用する金物やその他の材料の提供を受け、廃棄物の削減及び活用に努めています。

Without destroying the vacant house that the owner has a fondness for, we will carry out the necessary reinforcement and renovations and make use of it. By using what you have now, you can reduce the amount of waste generated when the building is demolished. In addition, we will not use natural resources more than necessary by the renovation to the minimum extent necessary. As for the paint, we use paint that is resistant to stains and odors, and paint that is friendly to the human body and pets, so that users can feel at ease. In Yamakita-cho, Kanagawa Prefecture, where our base is located, thinned wood is becoming a problem. Therefore, we are considering using a factory that is part of the base in Sumida Ward, Tokyo, to process the thinned timber in question in advance and allocate it to each base. In addition, we cooperate with companies that handle hardware that cannot be distributed to the general market for reasons such as losing their shape, and receive hardware and other materials used in building bases, and strive to reduce and utilize waste.