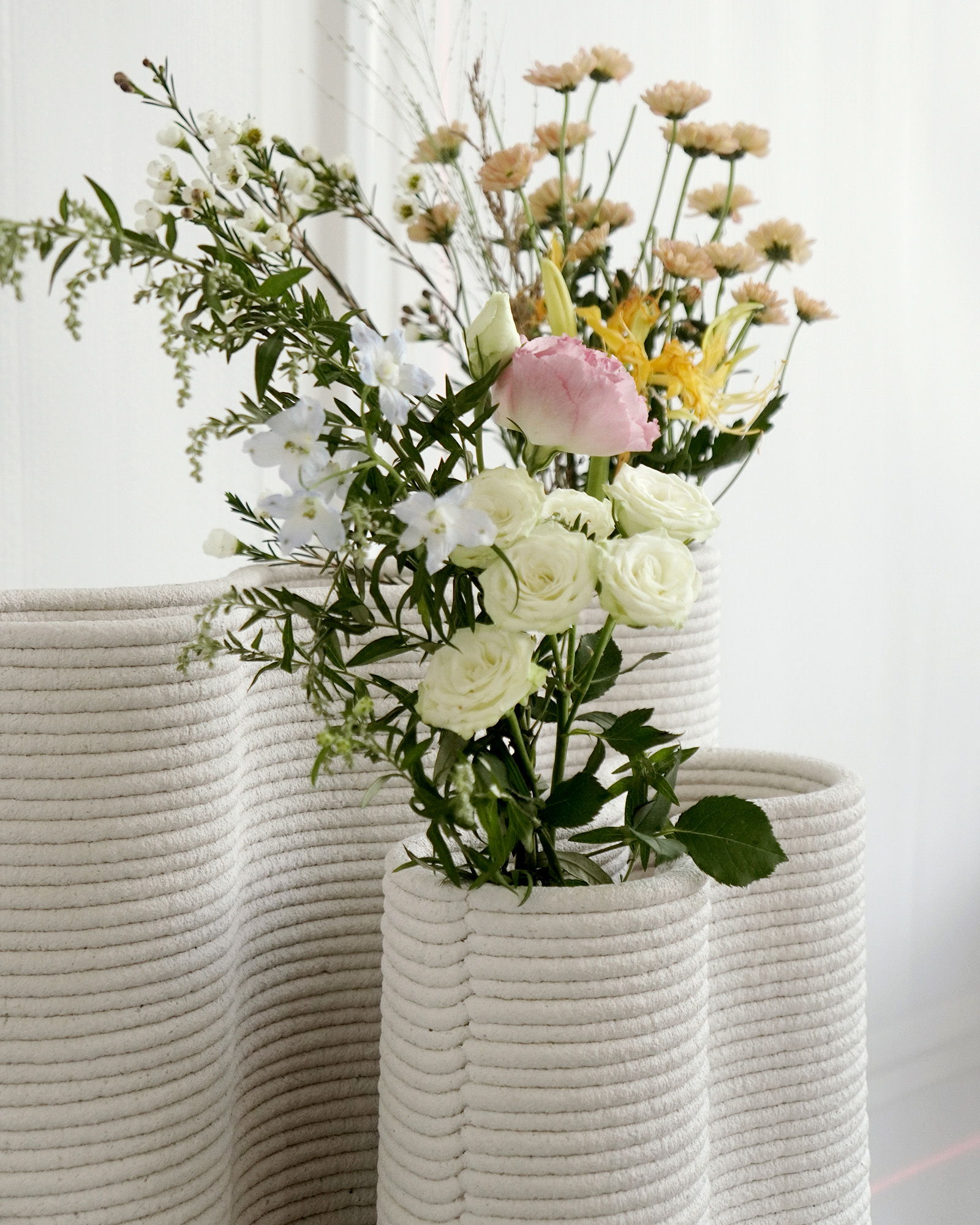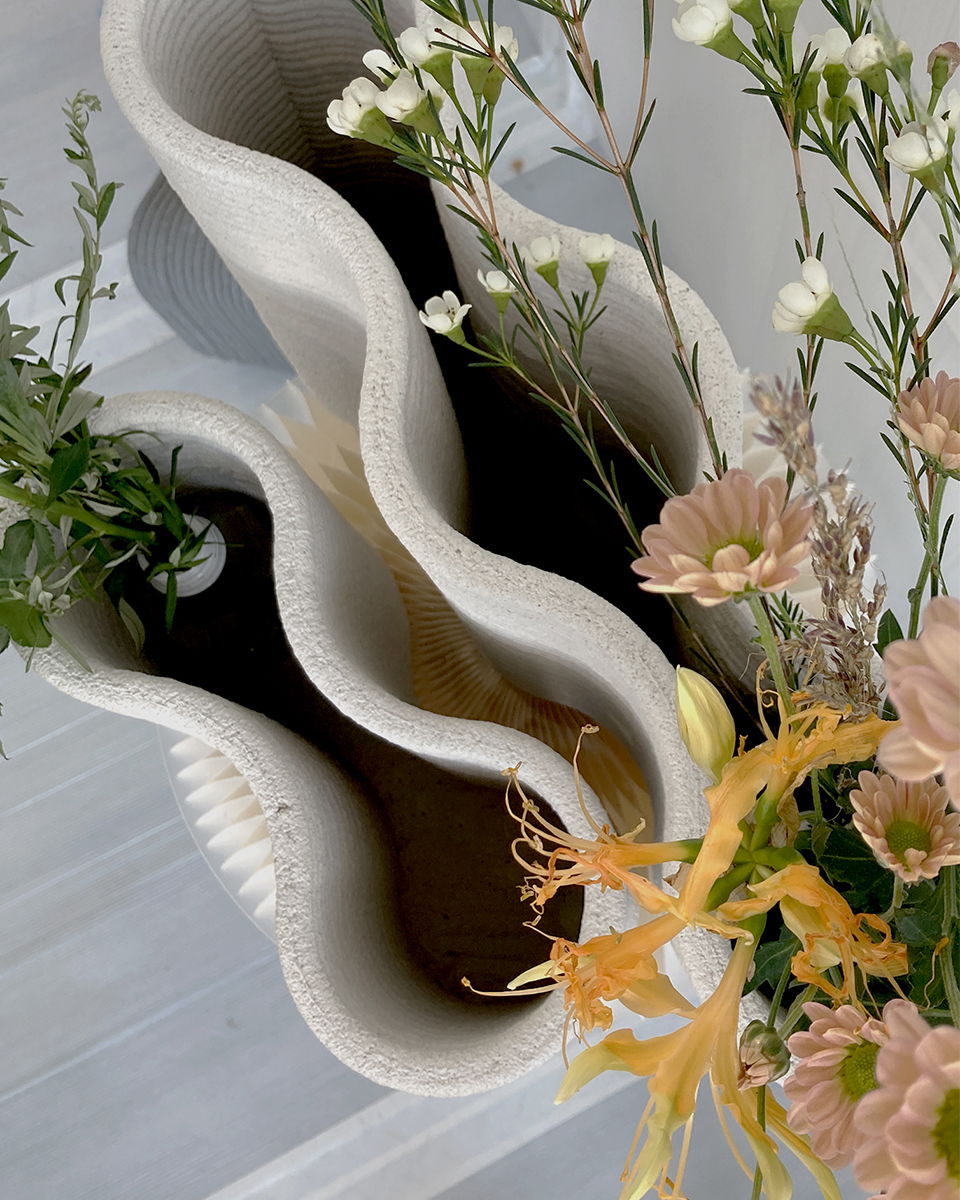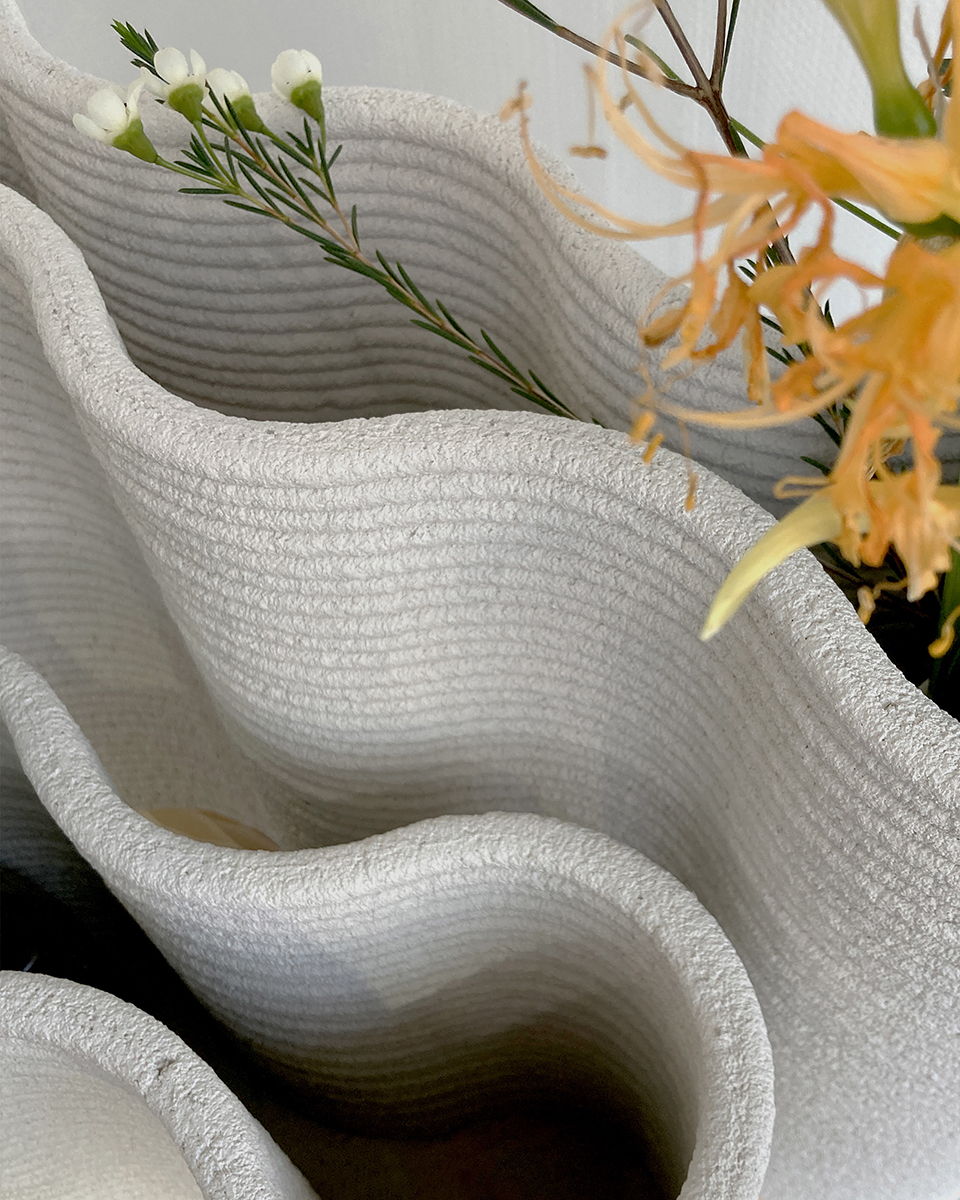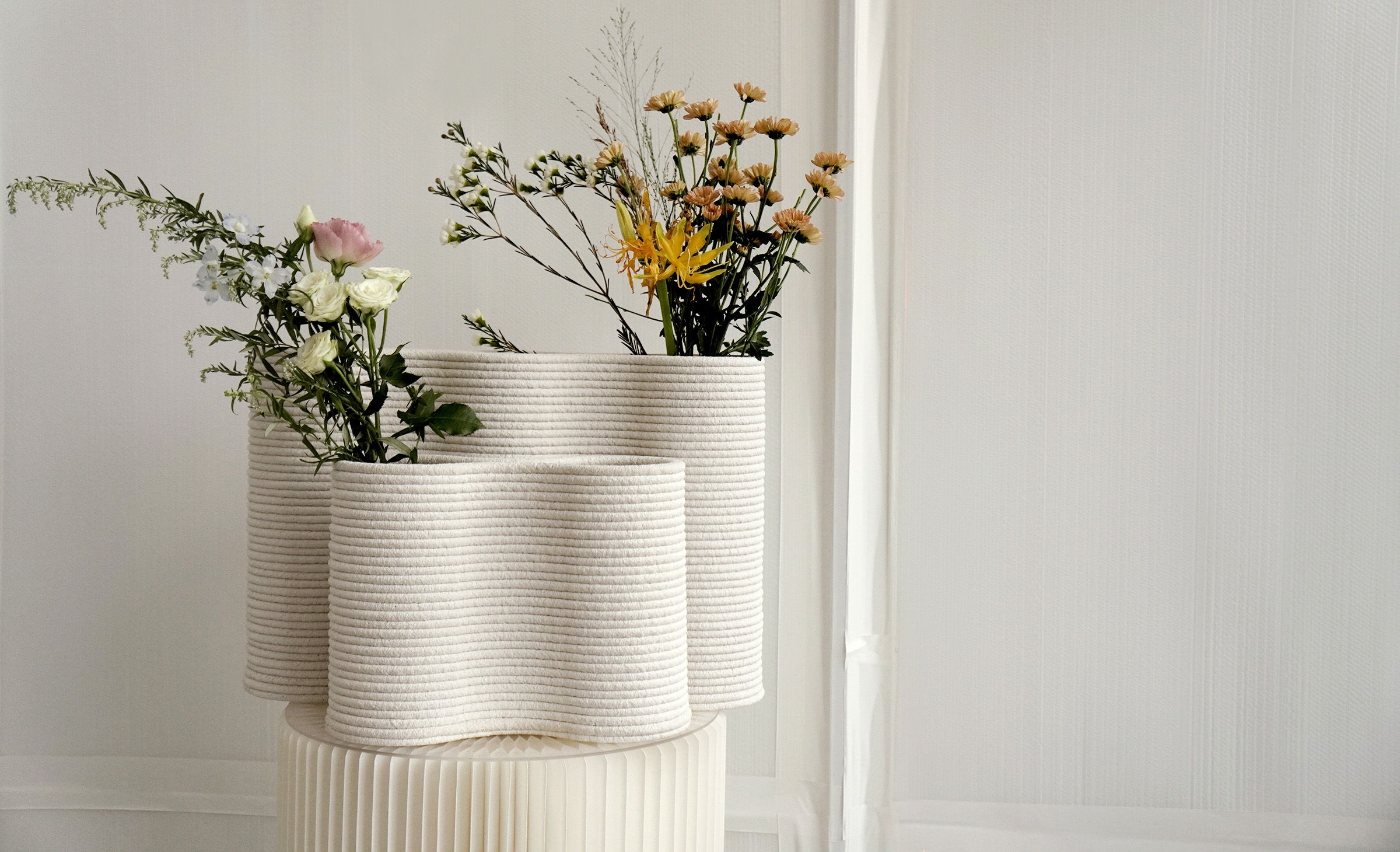 Name of the submitted project or idea (in English or both English and your language)

URL of a video introducing the work(under 5 minutes)

Detailed explanation of the submitted project or idea (in English or both English and your language)

"The Generative Garden" is additive manufacturing with a geometric pattern, its shape reminiscent of a white beach - a natural sand wave. It exhibits a unique mineral texture, and the processing technology takes advantage of 3D printing to produce high-performance free and complex surfaces without mold.

As a conceptual plant pot, which enables the construct freely combine - simultaneously connecting and separating the various plants, promoting a new stylish that allows anyone to build their own little geo-garden aesthetically.

The material uses Lotos and C-Cube's oyster shell slurry, developed from natural bio-minerals. Since cement production is environmentally polluting, our circular manufacturing design is through a closed material flow system, and there is no cement.

衍.花園 是一種幾何圖案的增材製造盆器,形狀讓人聯想到白色的沙灘——天然的沙浪。 它呈現出獨特的礦物質感,加工技術利用 3D 列印技術生產出自然的紋理與堆疊線條,不需製造模具。

作為一個概念花盆,它可以自由地組合,就像建築般的,同時連接和分離各種植物,成為新的時尚,讓任何人都可以在美學上建造自己的小地理花園。

材料使用了樂土與C-Cube的牡蠣殼漿體,從天然的生物礦研發而成,由於水泥的生產是污染環境的,這樣的循環製造被設計為利用封閉的物質流系統產生,而且沒有水泥。

If you have a website for your submitted project or idea, please provide the URL

Special Prize Question 1: How does your project or idea make use of local resources, such as materials and knowledge, to tackle its challenge?

AKAMU, as a design studio, actively collaborates with material researchers and manufacturers teams — C-Cube lab @NCKU and Lotos, gradually building a closed-loop material flow related to local enterprises. The recycling industry is in charge of primary treatment; the factory repurposes the secondary waste that answers ESG goals; AKAMU is taking over the above that cannot be a smooth project to use, but it can enter the contemporary art field.

Through the art and design applied medium, "ceramic/non-ceramic," AKAMU develops circularity-driven relationships with companies trying to make new things happen and collaborate with experiment methods and concepts to engage with glocal sustainability issues.

Special Prize Question 2: How does your project or idea sustain its activities through the involvement of the local community?

AKAMU cooperates with the Garden of Hope Foundation (Tainan branch), which mainly assists local women victims of violence. Some cases have job-seeking needs after returning to "normal" life.

The internship program provides them with preparatory workplaces and employment opportunities where they may join the artwork process. We also have another project which is a workshop designed for cases that need mental healing, an art healing class using circulating slurry and ceramic.

About this program: https://akamudeco.com/craft-and-floral-time/

Special Prize Question 3: How does your project or idea eliminate waste or pollution while regenerating natural resources?

Ceramic/non-ceramic is a circular muti-material project that all works are made from the local clay or slurry, which transfer from the local waste in industry, fishery, and living, such as fish scale, oyster shell, waste ceramic, and red brick.

For example, fish scales and oyster shells — one of Taiwan's richest, most important, and most economical fisheries are huge waste piled up in fishing villages or ports, leading to sanitation problems or infectious diseases.

Surprisingly, when we attempted to replace some ceramic materials with this biological calcium, the chemical reaction produced a rich mineral texture and color, potentially applied to various designs.