Meet our featured creators from around the world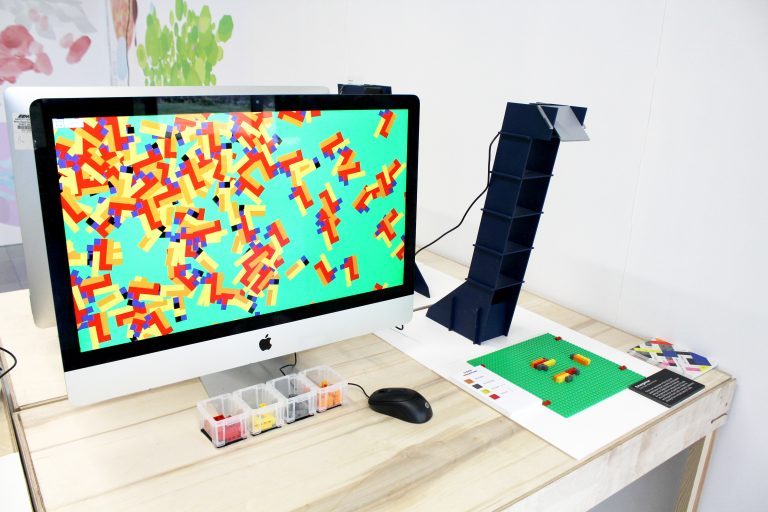 Digital Bricks is an experimental tool that explores an alternative way to get started with creative coding. When using Digital Bricks the user is asked to place LEGO bricks on a plate, depending on their size and colour, the bricks stand for different programming functions, simple grammar rules allow users to combine functions together, creating code. A monitor next to the screen shows the code generated from the LEGO bricks, and a control panel displays the visual output generated from the code. The ultimate goal of this project is to create an approach to learning coding that relies on hands-on iterative exploration, making it closer to a creative process rather than a scientific one.
Profile:Thibaut Evrard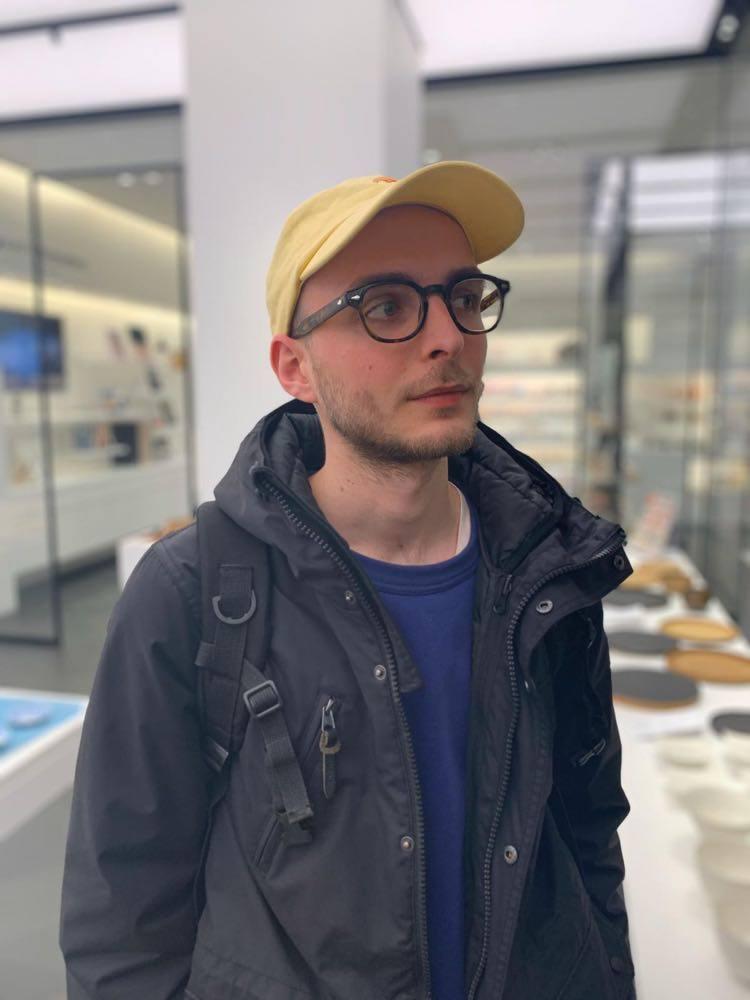 Thibaut Evrard is an experience designer and creative technologist currently working at FITCH. Throughout his studies and early career, Thibaut has been focusing on developing tools and frameworks for the practical learning of technology. Learning the basics of programming logic is necessary to unlocking a deep understanding of the spectrum of possibilities that digital technology has to offer. His ultimate objective is to find the right analogies and interactions for creatives to engage with programming in an experimental, hands-on way.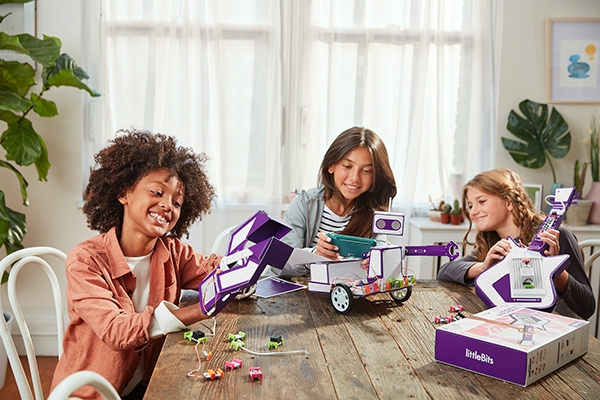 littleBits is an easy-to-use electronic building block learning system that is both easy and fun to learn without the need to solder or wire. The kit incorporates STEAM learning as the optimal solution to foster kids who are not just consumers of technology, but creators and inventors.
URL: https://www.littlebits-jp.com/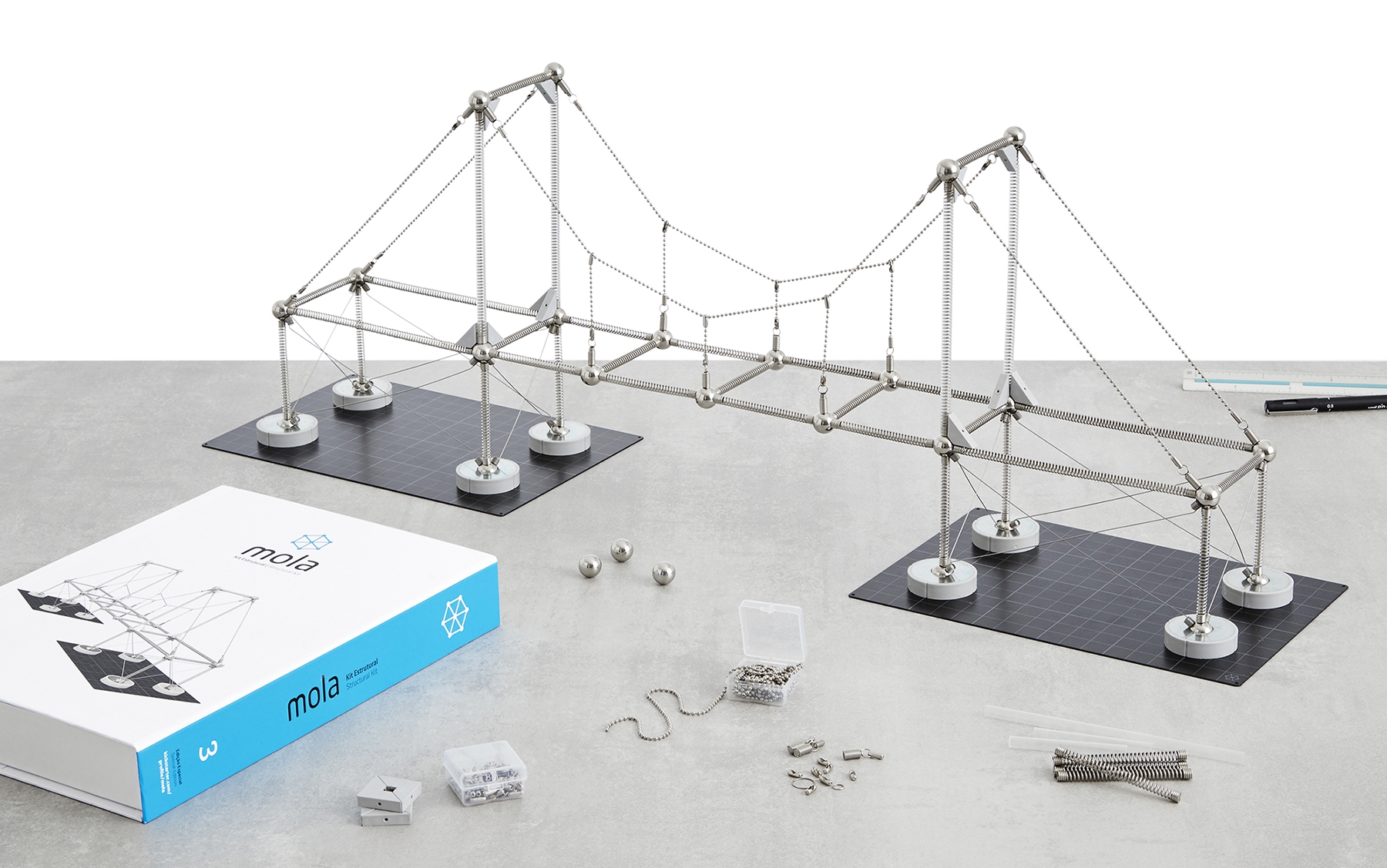 When architect Marcio Sequeira came up with the idea of Mola Structural System fifteen years ago, he was finally bringing hands to support the brains in the learning experience. The Mola Model consists of a set of modular parts, which are connected through magnetism, allowing a wide range of combinations. By using Mola, anyone that is interested in structures can build systems, visualize the movements and deformations of their elements and learn intuitively about them. Massachusetts Institute of Technology (MIT), École Polytechnique Fédérale de Lausanne (EPFL), Technical University Madrid (UPM) are some of the universities that adopted Mola as a regular learning tool in their classes. But it has been a welcome surprise that outside campuses people are also using Mola like parents and kids craving for offline activities.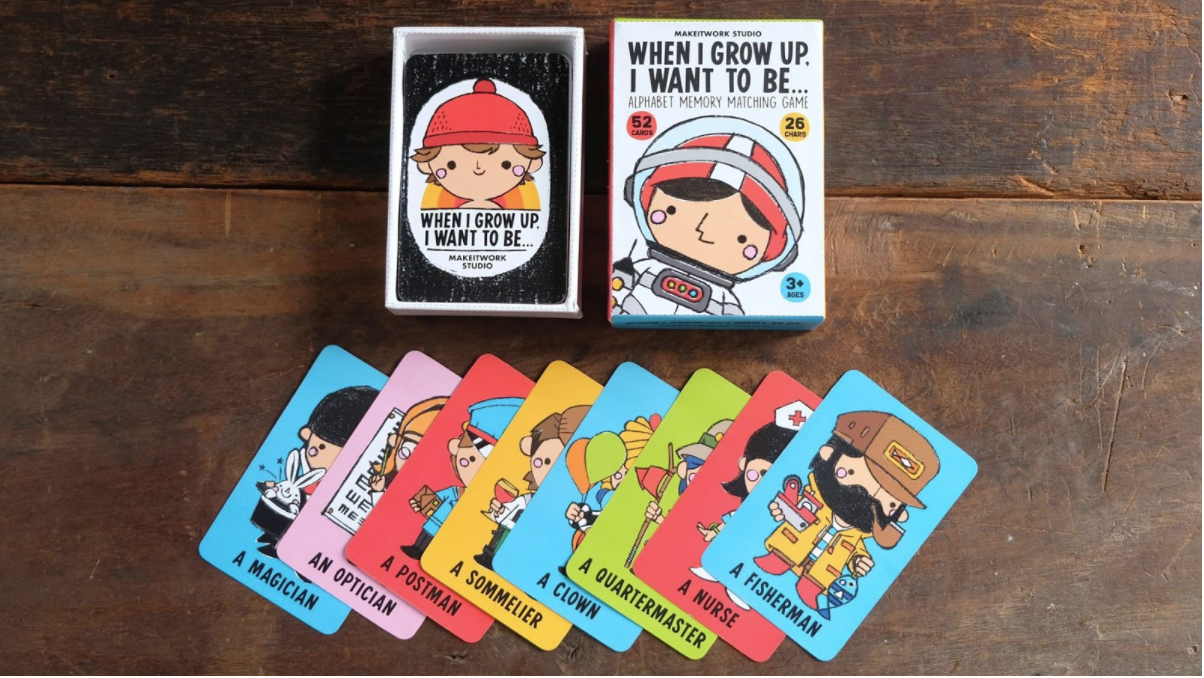 Ryan Siu is the founder of Makeitwork Studio, which specializes in graphic, product and packaging design; as well as illustration, brand development and promotion. With a passion for design and a degree in Engineering from the City University of Hong Kong, Ryan pursued his dreams and worked as a toy designer for several world-class brands such as Early Learning Centre, Mothercare and Top Toy. Always a naturalist, he experimented with many different materials before finding inspiration from some of nature's purest materials such as wood, cloth and other raw elements from which to craft his products.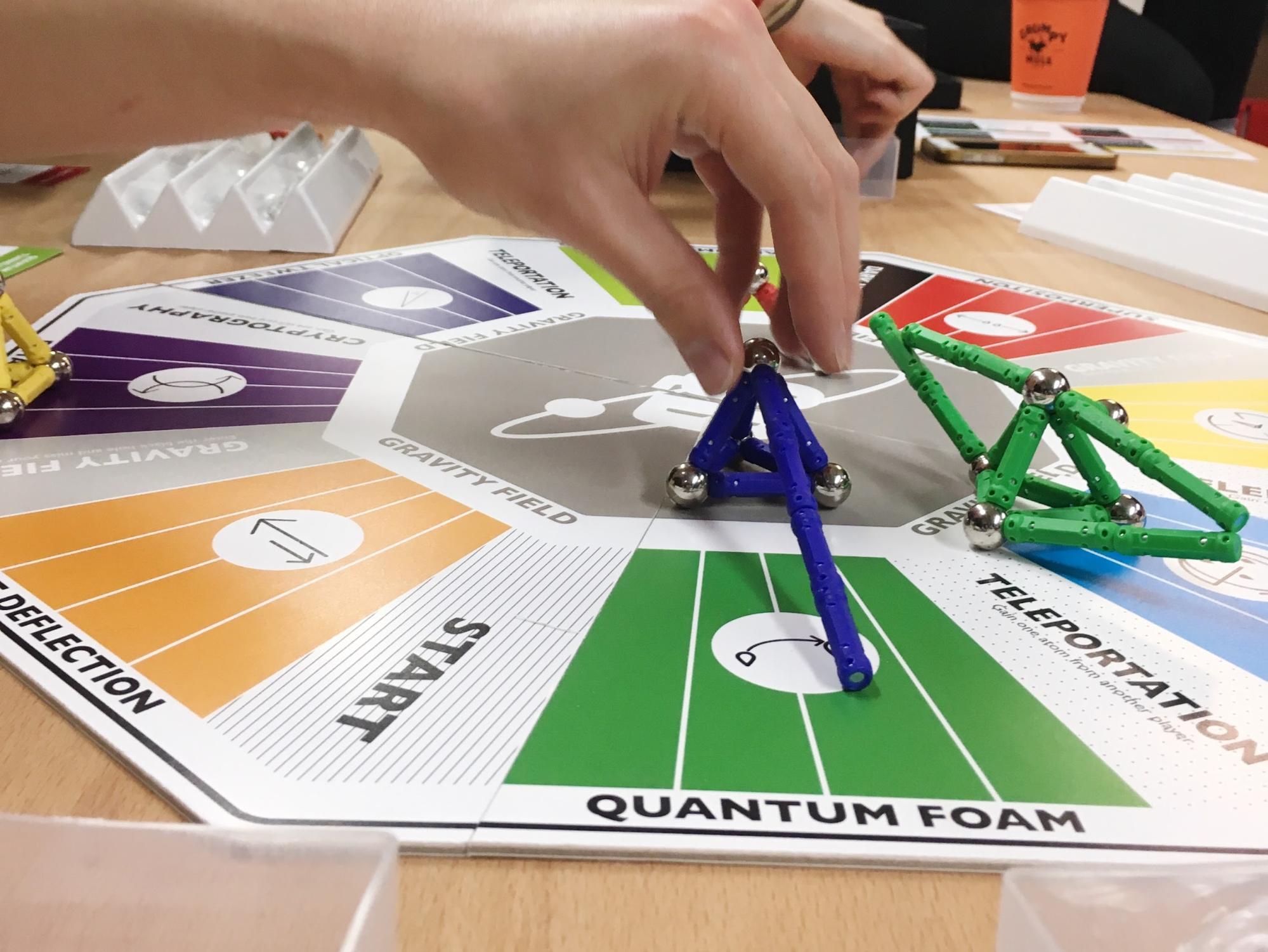 QD (Quantum Domination) is a learning-based board game, where players come together to compete with the ultimate competition, manipulation, intuition and entertainment. Learn Quantum Theory the fun way, with friends and family. The team Yena Park, Andrew Illman, and Hangna Koh all graduated from the Royal College of Art, where they had the chance to meet during their time in the Information Experience Design course. Yena is an intuitive designer experiencing the world by daydreaming, Andrew is an associate lecturer at UAL, and Hangna is a creative director at Loftwork.