Results will be released Tuesday, July 21!
Thank you to everyone who entered this award. The results will be announced on Tuesday, July 21! Please look forward to it.
Innovative Game Design Challenge- Learning Based
FutureCity: Can you gamify the way we learn?
Involved or interested in education? Are you a design student, or do you simply love to play the old-fashioned board game? We're calling on creatives like you to challenge yourself to design an offline game based on learning.
Why the offline take?
Life under COVID-19 has shown online platforms as- more dominant than ever before. From VR exhibitions, e-learning, and online meetings, everything is starting to move online. But is this what we want? Is this favourable for the children and our future?
Although learning online is convenient for our situation today, we are starting to see its downfalls, such as e-learning being a one-way communication, as well as something that solely relies on the internet and a screen, lacking physical interaction. Let's rewind and remember what was so good about learning offline.

We therefore challenge you to think of alternative, tangible ways we can learn offline in the post-COVID-19 life, with a twist: gamification.
Why gamification to learn offline?
To clarify what gamification means, it is "the practice of making activities more like games in order to make them more interesting or enjoyable," according to the Cambridge Dictionary.

Not only are games fun and engaging, but it builds common ground, paving the way for friendship, communication and freedom from coerced situations. Games also amplify each one of us as an individual, provoking challenge, success and achievement. Remember the time you used to sit together on the carpet to play a deck of cards?

We therefore challenge you to combine these game elements with various styles of learning for our post-COVID-19 lifestyle.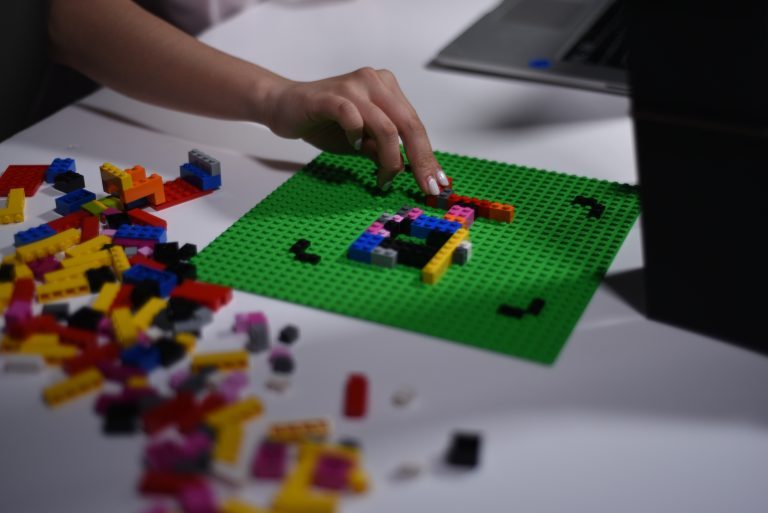 Here's how to start.
Start by thinking about your favourite game.
What makes you love it so much? Is it because it was a multiplayer game? Is it because of the subtle messages, connections and conversations you had while playing?
Next, choose what you want people to learn.
Playing games provokes endless creativity, not being afraid to make wrong decisions, giving the player their own choice on how to make the next move. Using this unique stage, think about what you want your player to learn without them realizing, no matter how complex the topic.
Finally, ideate how you can incorporate this into your game.
Take QD's quantum theory board game, for example. In spite of the heavy topic, this simple board game format allows players to learn to quickly memorize what each theory can do through the actions of tokens and cards. Making mistakes fills up the room with laughter, which is okay when it happens while playing; at the same time, it motivates the player to memorize it for their next turn

Submission Criteria
Works will be selected based on the following criteria.
Designer statement
Please write a statement or story about your game that highlights the concept and aim of your idea. What will it mean to play in order to learn in an offline "post-COVID-19" world?
Product/concept design
To enter, submit a drawing, a quick prototype sketch or photos to explain your unique offline gamified learning solution. Explain in detail how to play the game through the product/concept design section.

Creativity
We will assess the creativity of your offline game, including how much you have incorporated different styles of learning and how the player(s) can learn by playing your game

Usability
We will be looking at the usability and effectiveness of how the game is designed. For this section, please mention who your target is and how your game is usable for them.

Winning Prizes
The winning works will be featured on all FabCafe Global media networks.
Grand Prize: 1,000 USD (1 Winner) 
Second Prize: 800 USD (1 Winner) 
FabCafe Award (3 winners)
Schedule

Entry Open - April 23rd, Thursday 2020

Deadline - June 20th, Saturday 2020

Results Announcement -June 2020

Co-host


Topawards Asia

Topawards Asia was established in 2016 as the first invitation-only package design award limited to Asia. Instead of the usual application system, the package design in the Asian market gathered from nominated works through the "consumer's point of view", with a unique screening process judged by famous Asian creators. By using this process, works can win that is not seen in other awards. By sharing the award-winning works online, we aim to inspire people and lead to package design in the future. Recently we are actively conducting exhibition events and collaboration projects, expanding the range of activities. Website:https://www.topawardsasia.com/
Jury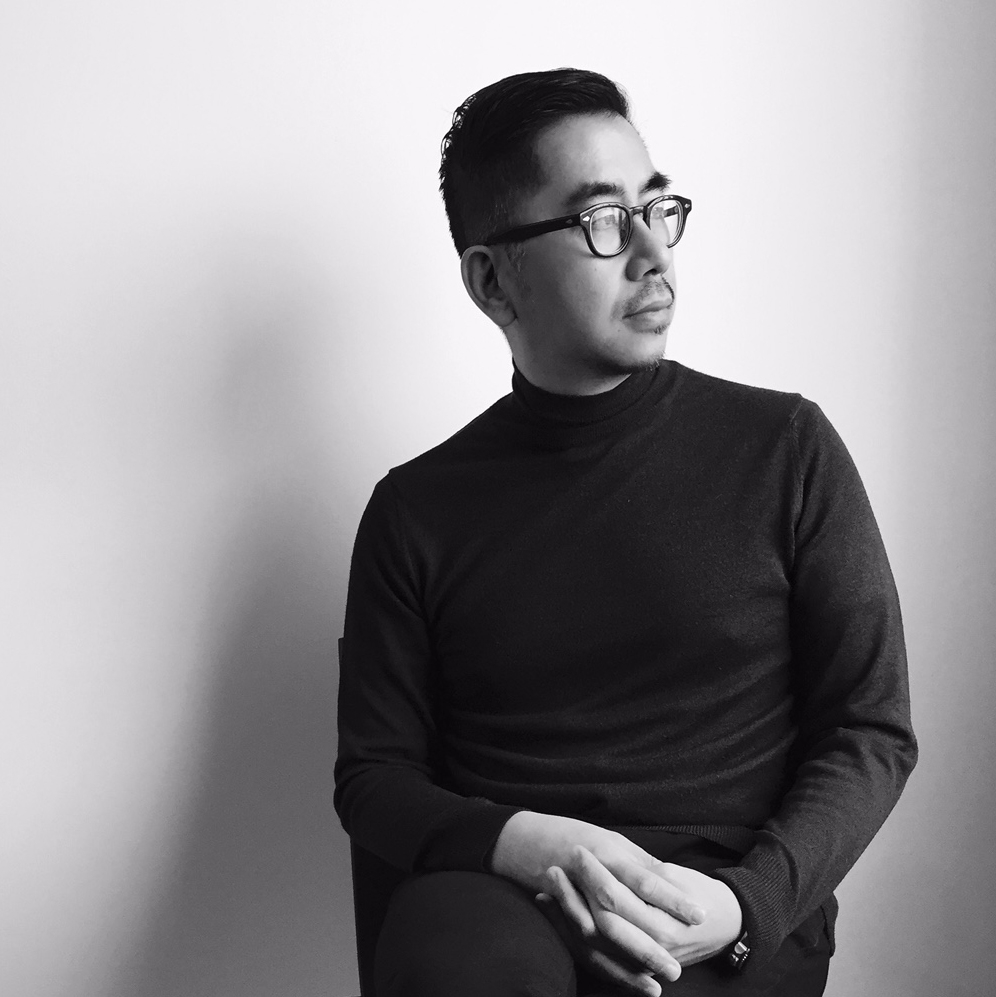 Henry Ho
Representative Director of GTDI Co., Ltd. / Founder of Topawards Asia

Born in 1972. Graduated from the Department of Graphic Design, Hong Kong Polytechnic University. Upon arriving in Japan, he was appointed as president of GTDI Co., Ltd. in 1996. Worked on package design and branding for KIRIN, Otsuka Pharmaceutical, Shiseido, Kao, Ritz-Carlton, LOTTE, Hotel Okura, Mondellies, NTT Docomo, Blue Bottle Coffee Japan, Taiwan Star Telecom, JPDA Japan Packaging Award, Good Design Award, and Red Received Dot Design Award. Through his work in Japan and Asia, he realized that Asian design has a uniqueness different from Western Europe. Digging deeper into its beauty and appeal, in 2016, apart from his design work, he established Topawards Asia: the first package design award to be invitation-based rather than entry based, limited to Asia.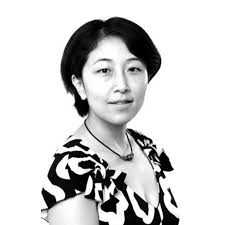 Huaxin Wei

Associate professor in the School of Design at the Hong Kong Polytechnic University
Huaxin Wei is an associate professor in the School of Design at the Hong Kong Polytechnic University where she is involved in the teaching and curriculum development of the BA programs in Interactive Media and MDes in Interaction Design. Her primary research explores the characteristics and strategies of game narrative design. This line of research has resulted in a descriptive framework for analyzing video games from various narrative perspectives. Her broader research interests include game design and analysis, interactive storytelling, and human-computer interaction. Her current teaching covers topics ranging from game design and development, interaction design methods and process, as well as user research and participatory design. Huaxin Wei earned a PhD from the School of Interactive Arts and Technology at Simon Fraser University in British Columbia, Canada and a M.Sc. from the Department of Computing Science at the University of Alberta, Canada. Website:https://www.sd.polyu.edu.hk/en/meet-our-staff/huaxinwei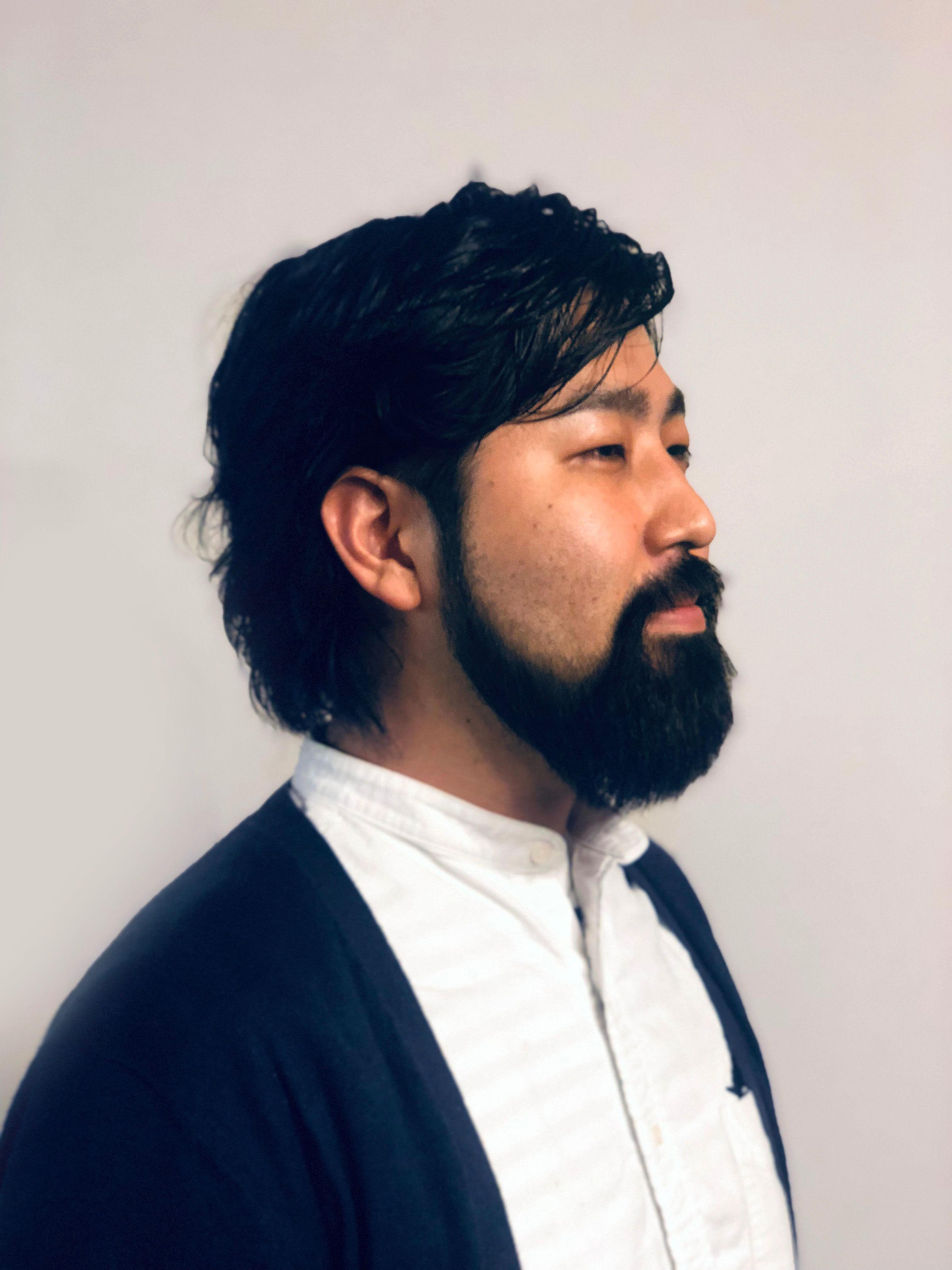 Akihiro Kato

Award-winning designer/engineer
Born in 1992 in Aichi Prefecture. Upon graduating from university, after working at a web production company, he went to the Graduate School of Information Science and Arts (IAMAS) and completed a media expression major. With that thought that blockchain can create a new society, and created the board game "TRUSTLESS LIFE" was created as an expression to communicate this. Received evaluations from various fields including the CREATIVE HACK AWARD 2018 SONY Special Award. He is currently working as an engineer at StartBurn Inc. while continuing his activities as an individual. See his award-winning work here.
About Future City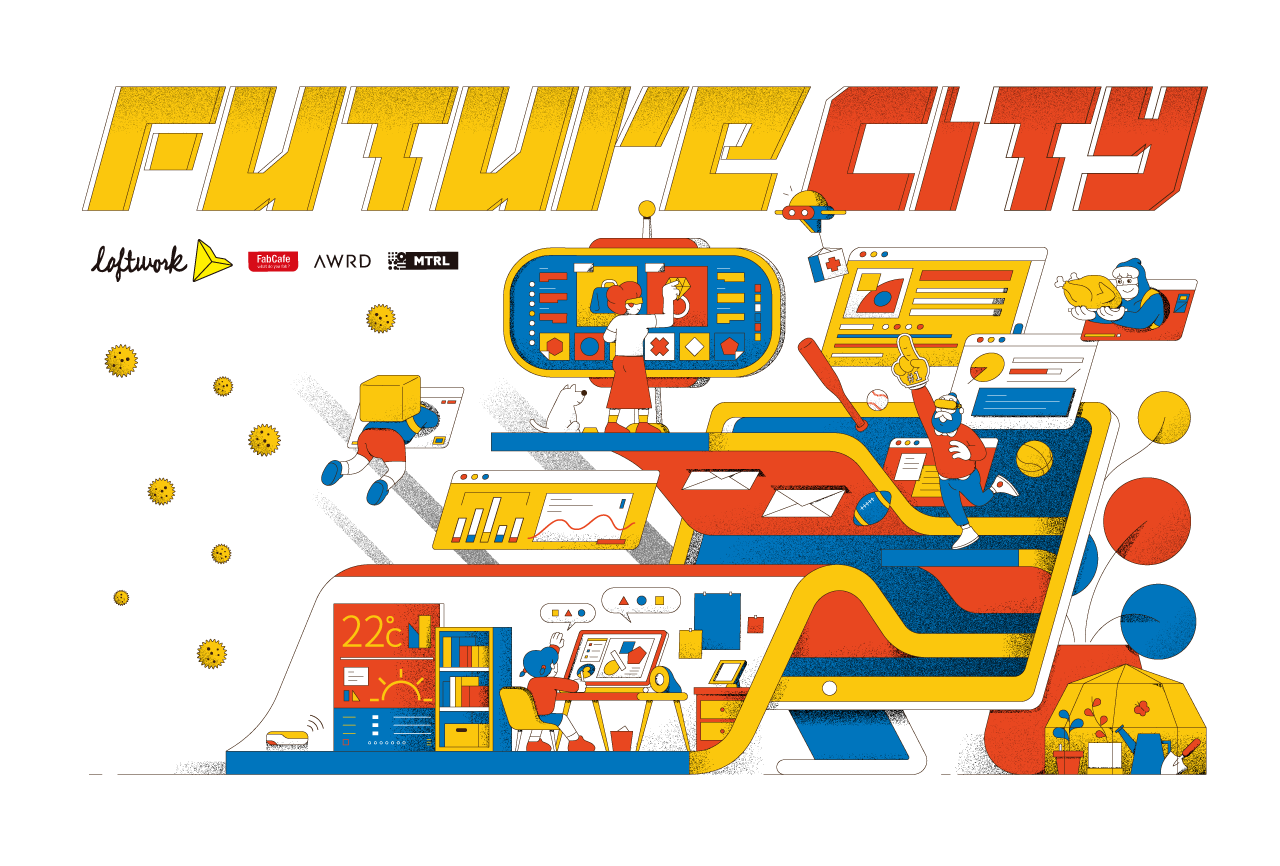 This challenge is a part of our global initiative 'FutureCity', where we explore what the future may look like in this 'new normal'. From city-wide lockdowns and social distancing in public spaces to not being able to buy toilet paper and other essentials, our lives have reorientated due to the sudden spread of COVID-19.

We first explore 'education'. Since the outbreak, we have relied more on the internet than ever before. E-learning and virtual classrooms have begun to affect and change the way we think about learning and education. How will we find the right balance between our online and offline world? How do we mentally remove ourselves from the stress of our current situation and put that energy somewhere productive? Learn more: here
Meet AUD, the artist behind the visuals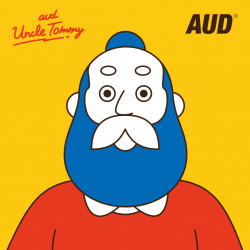 We're excited to be bringing the unique visual universe of AUD into FutureCity. The Taiwanese illustration and graphic design brand of AUD (AUdience) playfully intermixes weird and wacky illustrations with real-world elements, as well as an audience-centric ethos. Through AUD's lens, the FutureCity is a colourful future – one that we've collectively built.
About FabCafe Global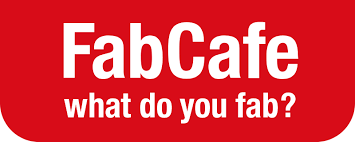 Inspired by the 'Fab' revolution as prescribed by MIT maverick Neil Gershenfeld, FabCafe is a series of 'Fab' innovation labs that specialize in creating products, services and experiences of the future. Here, maker enthusiasts, businesses and everyday people can access digital fabrication tools and experiences for fields ranging from fashion to bio. Founded in Tokyo in 2012, FabCafe's global network now serves and fosters creative communities in 11 locations around the world, including Bangkok, Barcelona, Hong Kong, and many more.
Website:https://fabcafe.com/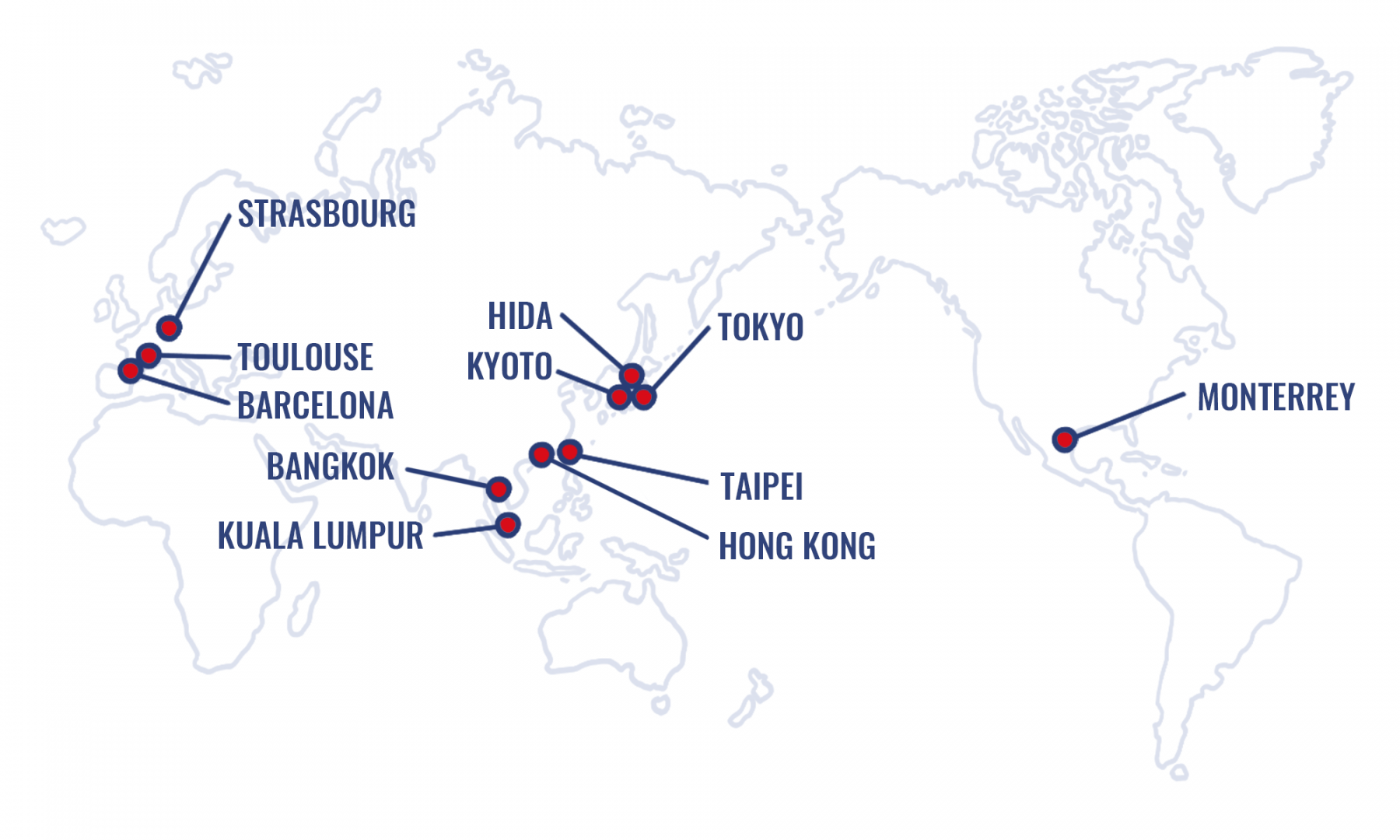 Disclaimer
This competition is purely to spark innovation and to promote a better understanding and awareness of our lifestyle pre- and "post-" COVID-19. All entries submitted will potentially gain exposure to businesses internationally who may be interested in sponsoring or manufacturing your works. We will also feature your work across our AWRD, Loftwork and FabCafe Global channels!
FabCafe holds hackathons and workshops around the world. Please sign up here for the latest information.
Media Contact: Christine Yeh
Email: global@fabcafe.com