How to Enter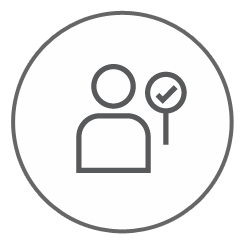 Sign up on Loftwork.com
This contest seeks works to be submitted online using the portal site for creators, Loftwork.com, operated by Loftwork Inc. Applicants will need to register for a free account on Loftwork.com in order to apply.
Click here for account registration.
Check the Application Guidelines
Please be sure to read the Application Guidelines prior to submitting your application.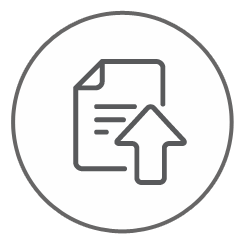 Upload the Form and Your Past Works
Fill in the required fields on the entry form and upload your production history.
Things necessary for entry
1.Prepare an image or a sketch.
▼For Applicants in the "Ideas" Category
Please submit one piece of concept art or visual design.
●Please create a single image using pictures and words to portray your idea for a product or service with a design centered around touch.
▼For Applicants in the "Works" Category
Example Photographs of Works
●Please prepare up to 2 photographs of your work, which should be a product or service with a design centered around touch.
※Permitted filetypes: JPEG、GIF、PNG
※Images should be around 10MB each.
2.Prepare a statement that details your design concept.
Please prepare a statement which explains the concept of your idea or work. (Approx. 300 words.)
3. Prepare a story describing the experience.Only Ideas Category

Download the Experiential Story form from here, and compose a story describing the sort of experience your idea makes possible.Tell the story of your touch-based product or service using a series of four images.
Application Rules
Before submitting a work for the "HAPTIC DESIGN AWARD" (hereafter called "this award") organized by JST ACCEL "Embodied Media Project" (hereafter called "the organizer ") and administered by Loftwork Inc. (hereafter called "the administrator"), please be sure to read these rules thoroughly. In submitting a work for this award, applicants will be considered to have consented to these rules.
Application QualificationsOnly persons who meet the below items A-E may apply for this award.
A)Individuals, organizations, or corporate entities who have submitted an account registration application after consenting to the usage agreement of portfolio site "awrd.com" (http://www.awrd.com).B) Individuals, organizations, or corporate entities who have registered an account in accordance with prescribed procedures, and who have acquired an ID and password.C) Individuals, organizations, or corporate entities who understand the meaning of this award and have intent to support and make sincere efforts for it.D)Individuals, organizations, or corporate entities who have registered the correct contact information (email or address, phone number) in the "awrd.com" "account settings."E)Individuals, organizations, or corporate entities who consent to all of these application requisites.Application Method
For this award, applicants must apply in accordance with the application method published on the specially created "awrd.com" page. Please confirm the application method details on that page.Prohibited Items
●Entries are limited to originally created and complete works. When copyrighted third-party materials (including but not limited to videos, software, photographs, and audio) are used in the process of creating a work for submission, the applicant must obtain consent to use them. When a work is discovered to infringe upon third-party rights, it will not be judged; if infringement is discovered after a work has been judged, its award will be revoked, and the winner may be asked to return the prize. Also, even if a third party requests restitution or similar for rights infringement concerning a work submitted for this award, neither the organizer nor administrator will bear any responsibility for the infringement.●All acts in violation of laws or ordinances are prohibited. Acts causing physical or mental/emotional harm to third parties, acts damaging the reputation of third parties, or acts in violation of third party rights are all prohibited. Also, all acts contrary to public order and customs are prohibited.●When a work is submitted, all manner of deception is prohibited (the usage of another person's account to apply, identity theft, etc).Concerning the Use and Public Display of Submitted Works
●The copyright for a submitted work (including the rights of articles 27 and/or 28 of the Japanese Copyright Law and other rights), patent rights, utility models, design rights, trademark rights, and all other intellectual property rights (including the acquisition of those rights and applying for the registration of those rights, etc. Called "intellectual property rights" hereafter) belong to the applicant. However, submitted works awarded honorable mention or higher shall be deemed fit for reproduction, manufacturing, or exhibiting for the public relations goals of the organizer and administrator without receiving permission from the applicant.Concerning the Use of Personal Information
The personal information of applicants will be handled in accordance with the privacy policy established by "awrd.com."Disclaimers
●Works that do not meet the conditions given in these application rules will be excluded from judgment.●If none of the submitted works are found worthy after judgment, it may be the case that none are chosen to receive an award.●There will be absolutely no response to applicant inquiries about the judgement situation or results.●If an applicant suffers physical or financial injury by their participation in this contest, the applicant themselves bears responsibility for the injury, and will not seek any recompense from the organizer . However, if the organizer intentionally caused that injury or made a considerable error, this does not apply.●If an applicant violates any application rule, causing loss to the organizer or a third party, they will bear responsibility to settle the matter. The organizer will bear no responsibility nor be asked to pay reparations or similar for any such injury.●The organizer and administrator will make entirely no response to applicant demands for works to be returned after they have been submitted.
Organizer :JST ACCEL "Embodied Media" Project
Supporters:Understanding human recognition of material properties for innovation in SHITSUKAN science and technologyNTT Communication Science LaboratoriesGraduate School of Media Design, KEIO UNIVERSITY
Project Administration:Loftwork Inc.
Entry form
f you need help, send a message to haptic_award@loftwork.com