From design that you see and hear, to design that connects to your physical experience through touch…
In our everyday lives, we come into physical contact with a wide variety of people and things, building connections with our sense of touch, a sense that is ever-present in our experience of the world.Just as Visual and Auditory design utilizes the senses of sight and sound that we use in our everyday lives, Haptic design utilizes our sense of touch. It involves designing a relationship which goes beyond the simple transmission of information through touch or the texture of materials. It involves designing a relationship that builds connections between people and objects, through the body's physical experience of the world.
For this project, we've decided to call design that deals with physical sensation including touch, HAPTIC DESIGN, and we're looking for ideas for experiences (products or services), and works that incorporate this Touch-based design.
Interest in HAPTIC DESIGN has rapidly increased due to exhibits of VR technology and materials techniques, but its possibilities aren't limited to products or entertainment. HAPTIC DESIGN's potential extends to the communication and social spheres as well.
Creating, using touch as a starting point, with design guided by that sense of touch. New kinds of relationships between people and objects, new solutions to problems, improvements to the fabric of our daily lives. What is this new kind of joy? We have high hopes for the HAPTIC DESIGNER, drawing forth a whole new area of design from one of the five senses which has so often been overlooked.
▼Latest information on HAPTIC DESIGN is here.
HAPTIC DESIGN >> http://hapticdesign.org/
facebook >> https://www.facebook.com/hapticdesign.org/
What is HAPTIC DESIGN?
Our sense of touch lets us perceive, through our body, the dividing line between ourselves and the outside world.
Through physical contact with our skin, we can feel the texture of objects in the world. At the same time, the touch conveys a realness: the realness of the other entity, the realness of ourselves. Touch is also strongly connected to our emotions, the empathy we feel for that outside entity, and can help to deepen those feelings. HAPTIC DESIGN is design that consciously utilizes three characteristic elements of our sense of touch: not only texture and information absorption, but the relationships formed between people and the world around them through their bodies.
(Go to the HAPTIC DESIGN site)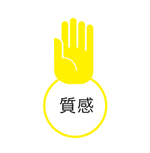 1:"Texture," Objects and People: Touch and Texture Design
This element involves designing texture. Fluffy, gravelly, hard and smooth…we have so many words to describe texture, the interface through which people and objects connect. Just as in the palette and color wheel, texture can be divided into complementary sections, or reproduced through mixing types. Using components produced by a variety of industries, we can create and use textured interiors or the quality of wood materials as a medium of expression to introduce texture as a new design element.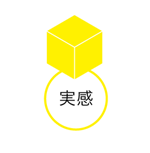 2:"Realness," The Self and the Environment: Touch and Reality Design
By "realness" we mean the sensation you gain through touch: that something or someone is there. Through HAPTIC DESIGN, we facilitate people's physical understanding of an object's existence.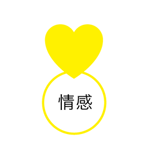 3:"Feeling," Relationships with the Other:Touch and Communication Design
This involves communicating through the language of touch, based on the synchronicity between the body's act of physical touch and the sensation perceived. The designer creates new forms of communication, drawing emotional impressions from patterns of touch.
Contact:What is a HAPTIC DESIGNER?
A HAPTIC DESIGNER utilizes HAPTIC DESIGN to solve a variety of problems from industry, business and daily life alike, bringing new joy to people. Those possibilities go beyond products and entertainment, extending to the very design of companies themselves. With this entirely new design subcategory (HAPTIC, or touch based), who knows what we can accomplish?
Award Overview
▼Schedule
Entry Period:From Saturday November 19, 2016 until midnight (24:00), on Sunday February 5th, 2017.
Winning Entries Announced:Late February, 2017 (planned)
Award Ceremony:Late March 2017 (planned)
Award Winner's Exhibition:Late March 2017 (planned)
▼Eligibility
Anyone is welcome to enter.
▼Categories
We're accepting HAPTIC designs (designs centering around the sense of touch) for products and services in two categories: Ideas, and Works.
Application Requirements
1.Ideas Category
●Please submit the following
 a)One piece of concept art or visual design. 
 b)A design concept statement for your idea. (Approx. 300 words)
 c)A story describing the experience your idea could provide. (Download the form here)
 d)A link to a video introducing your idea. (5 minutes or less) *Optional
All items should relate to a product or service with touch-centered design
2. Works Category
●Please submit the following: 
a)Up to two photographs of your work.
b)A design concept statement for your work (Approx. 300 words)
c)A story describing the experience your work could provide. (Download the form here)※There is no need for submiting Works Category 
d)A link to a video introducing your work. *OptionalAll items should relate to a product or service with touch-centered design
※ For items "a" and "c" in both categories, image filetypes should be JPEG, GIF, or PNG, and we ask that you try not to exceed around 10MB per image.#Previously completed and previously displayed works may also be submitted.# Entries are not restricted to fully complete works: prototypes may be submitted as well.
Judging Criteria
●(Freshness)Is your idea a new idea? Is it something that hasn't been done before? Does it expand the limits of what is possible with HAPTIC DESIGN?
●(Depth)Does your idea or work utilize breadth and variety in its tactile sensations?
●(Designing an Experience)Does your design go beyond the superficial to deliver a rich experience?
●(Impact on Society)Is your design relevant to people or society?
Judges
Masashi Kawamura PARTY Executive Creative Director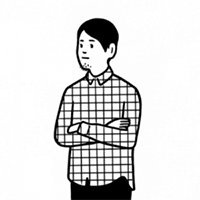 Creative Director and co-founder of Creative Labo Party. He's been involved in a wide variety of activities, spanning the range from starting global marketing campaigns for many different brands, developing products and television shows and producing music videos. He has received many awards, starting with one from the Cannes Advertising Festival. He's also been named as one of Creativity Magazine's Creativity 50, and one of Fast Company's 100 most Creative People in Business. Namie Amuro's music video, Golden Touch, which uses the concept of touch to allow the viewer to feel like they're participating in an experience has reverberated around the world.
Yukio Ohya Producer, Creativity Company NAKED Inc.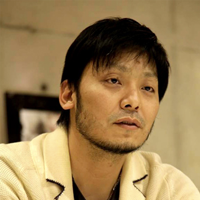 He started NAKED Inc together with Ryotaro Muramatsu in 1997. His main focus is communications planning, along with creative direction and content production. Major works include Attack on Titan Projection Mapping, ATTACK ON THE REAL, comprehensive production for The Great Super Future Exhibition which was part of NTT's booth during the 2016 Nico Nico Chokaigi, Atmosphere/Setting production for Wonder KABUKI Spectacular, 'KABUKI LION,' presented by Panasonic as part of the Japan Kabuki Festival in Las Vegas, starring Somegoro Ichikawa, Tatsuro Yamashita's Christmas Eve 20th Anniversary Project, and commercials for the Love Live! School Idol Festival Series.
Website http://naked-inc.com

Takahashi Shinpei Representative, Usagi Inc.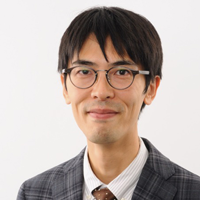 Representative Director for Usagi Inc. Joining Bandai in 2004, he spent around 10 years involved in developing toys and party favors that have brought smiles to many faces. He's been personally involved in the planning, development, and marketing of more than 50 different toys such as "Infinite Bubblewrap" and "Infinite Beanpod," which have sold 3.55 million units domestically. After his business, he worked in conjunction with various other industry teams to present the Idea Explosion Conference, which sought to maximize the benefits of brainstorming, and developed new products and services which possess the characteristics needed to get consumers having fun and getting hooked.

Eiichi Izumi Director/Designer, MINOTAUR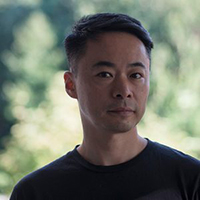 Besides his work as an import fashion buyer and director since the 1990s, he's also been involved in organizing multiple events, where he was very influential in the selection of music. In 2003 he founded Font Co, Ltd, in order to cultivate an international environment and a place to express fashion culture. 2004 was the official launch of his fashion brand, MINOTAUR. Izumi has read up on smart wearables, which let you change the temperature of the clothing with your smartphone. He's also the advisor for Wacoal's CW-X Conditioning Wear. He's the Men's Director for MXP, an etiquette brand that utilizes sportswear techniques anti-odor technology. He designed the SONY Showroom, store, and JiNS MEME shop uniforms.
Shun Horiki Kengo Kuma and Associates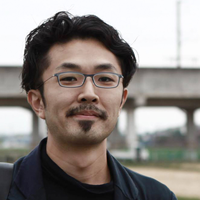 A graduate of Shibaura University's Engineering School, while studying abroad at the Swiss Federal Institute of Technology in Lausanne in 2013, he engaged in a wide variety of design activities for Kengo Kuma and Associates, which ranged in scale from products to masterplans. His design interests focus on everything from the use of basic materials such as wood and fiber, to the use of new materials and material techniques.

About the Awards
Idea Category Grand PrizeA single winner will receive an award of Trophy + Prize money ¥100,000 +Supplementary Prize + 6 months of FabCafe MTRL(a ¥120,000 value)

Works Category Grand PrizeA single winner will receive an award of Trophy + Prize money ¥100,000 +Supplementary Prize + 6 months of FabCafe MTRL(a ¥120,000 value)
Several honorable mentions will be chosen.
Announcing the WinnersWinners will be announced online in late February. The announcements for all awards higher than an honorable mention will include the photos or concept art submitted by the designer, as well as the written description and the designer's name.
Organizer :JST ACCEL "Embodied Media" Project
Supporters:Understanding human recognition of material properties for innovation in SHITSUKAN science and technologyNTT Communication Science LaboratoriesGraduate School of Media Design, KEIO UNIVERSITY
Project Administration:Loftwork Inc.



Check the Series Page of this Award
HAPTIC DESIGN AWARD YouFab HAPTIC DESIGN AWARD
HAPTIC DESIGN AWARD