DESIGN YOUR ULTRA EXPERIENCE
Last year we had 219 works from 7 different countries as entries. NEWVIEW, a project/community that cultivates designs based off of new and creative expressions and experiences using a 3D space, will be hosting its second "NEWVIEW AWARDS", a VR contents award in the fields of Fashion/Culture/Arts. The awards' theme is "DESIGN YOUR ULTRA EXPERIENCE". The production software for the works will be "STYLY"(https://styly.cc), a platform that allows anyone to easily create VR contents. We are looking forward to the ambitious attempts at newly expanding expressions and experiences on the VR scene !
→ See the works of NEWVIEW AWARDS 2018
SELECTION CRITERIA
THEME: DESIGN YOUR ULTRA EXPERIENCE
· Novelty/Originality : Is there novelty or a uniqueness that has not been previously found in other VR content?
· Experience :Does the design shine in terms of its overall experience?
· Impact : Does it have sizeable impact on the fields of fashion, music and art?
Selection Process
The NEWVIEW Award Executive Committee will proceed with the initial screening and select finalists based on the submitted documents and photos. The judges will conduct the final review and decide the prize winners from the selected finalists.
About STYLY
STYLY is a cloud-based service for creating high quality, beautiful VR spaces that doesn't require coding. By using STYLY, creators can express their imaginations indefinitely and build a variety of virtual spaces. Through these spaces, we can share experiences that cannot be realized in the real world.
STYLY Official Site:https://styly.cc/
For STYLY content production support, you can ask questions in the STYLY user group.
STYLY User group:https://www.facebook.com/groups/STYLY.VR/about/
Features
Just focus on designing VR spaces
Drag & Drop No need to code.
STYLY takes care of everything else. No engineers needed for painful programming tasks. All you need is just a web browser and your imagination. Cloud technology gives you the power of VR expression.
Bring your work from your favorite software
Import FROM More than 10 platforms.
STYLY supports various types of data format and services. Your 3D works will be more attractive in a VR space. STYLY may change your photos, videos, or music into new VR artworks. You can also remix contents from a Poly-3D model library or Youtube with an integrated interface.
Supports all major VR HMDs
Experience your space in VR.
You only need one click to distribute your work to all major VR HMDs as well as your websites for a browser preview. Your work will be converted for both high-end and standalone mobile VR HMDs. Say goodbye to non-creative tasks, such as adjusting devices or controller differences and implementing common basic features.
Eligibility
Entry is open to the public, including individuals, groups, and/or companies. Submitting an entry is free of charge. Multiple entries are also permitted.
We are calling for VR content works in the fields of fashion, culture and art that utilize the creative VR platform STYLY. Submissions that use additional tools in the production process, such as 3DCG, game engine, DAW, etc., are permitted however all submission must be made through the STYLY platform. Works that have already been announced may also apply.
About the Prize(s)
Gold

Single Highest Ranking Work / 20,000USD

Silver

3 Works / 5,000USD

KMNZ PRIZE / 1 work

KMNZ PRIZE is a collaboration right that uses VTuber's girls HIP HOP unit "KMNZ (Kemonozu)" as a delivery image and 2D art wearing costume design as various images.
Credited as a collaboration writer, it is also used for promotion.
In addition, the award-winning works of this PRIZE are as follows.

HIDEKI MATSUTAKE PRIZE / 1 work

In Hideki Matsutake Award (HIDEKI MATSUTAKE PRIZE), the collaboration with the synthesizer sound created by the musician / synthesizer programmer / producer, Hideki Matsutake gives the right to co-create the original VR content.The completed content can be publicized in the music industry and culture industry.Like KMNZ PRIZE, this is also an award for creators to expand their field of activity.

PARCO PRIZE / 1 work

If you get the PARCO PRIZE, you will create 3D works tied up with PARCO and will be entitled to exhibit at AR PARCO Shibuya PARCO. PARCO supports creators by providing the opportunity to send out the creations created in this project in a realistic place. The Shibuya PARCO, scheduled for grand opening in late November 2019, is planning to exhibit the installation work of VR space designer Discont, who won the PARCO award in NEWVIEW AWARD 2018, and is currently working on it. The winners of this PRIZE, like Discont, have the opportunity to show their work at Shibuya PARCO.

Media Ambition Tokyo PRIZE / 1 work

You will be entitled to exhibit work in the real showcase "Media Ambition Tokyo", which implements the cutting edge technology culture in an urban way with an experimental approach. You can show off your own creations at a festival that shows the potential of technology that will create the future from Tokyo to the world.
Schedule
・Application period:July 1, 2019 (Monday), 12:00PM (noon)-September 30, 2019 (Monday), 12:00PM (noon)(Japan time).
・Initial screening results announcement:October,2019
・Finalist works exhibition:November,2019-December,2019
 Venue:SHIBUYA PARCO(Grand opening in November,2019)
・Finalist Result Announcement:December,2019
Entry period

July 1, 2019 (Monday),12:00PM (noon) - September 30, 2019 (Monday), 12:00PM (noon)(Japan time).

Initial screening results announcement(40 finalist works scheduled to be selected)

October, 2019

Finalist works exhibition

Late November-December, 2019
Venue: Shibuya PARCO (grand opening in late November)

Final Results Announcement

December, 2019
Judge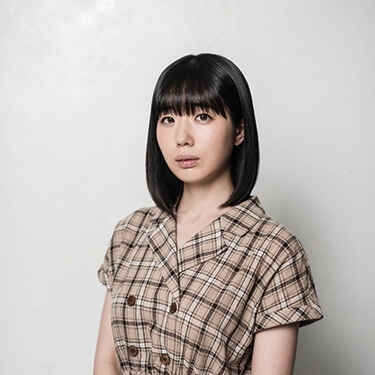 Nemu Yumemi
Yumeminemu store shop assistant ・ character producer
Handling the design and production of various characters such as Tanukyun. Her activities cover such as video directing, writing screenplays, writing columns, and writing song lyrics. ▶︎ Graduate of Tama Art University ▶︎ Graduate of Dempagumi.Inc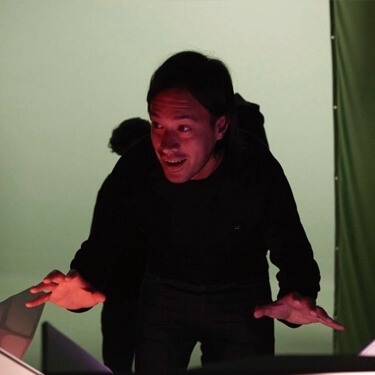 Keiichi Matsuda
Designer ・ Film-maker
Keiichi Matsuda is a future-facing designer and film-maker. His work has been widely exhibited, from London's V&A Museum to New York's MoMA, as well as attaining viral success online. He has gained a cult following from acclaimed short films such as HYPER-REALITY, which picked up many awards including Vimeo's "best drama of the year" in 2016. Next Reality named Keiichi as a top AR influencer, while he was serving as Leap Motion's VP Design in 2018. Keiichi sees design as a tool for exploring the future of technology and culture. Whether working through narrative film or concept interaction design for XR, his focus is to define a new vision for reality, that exists at the intersection of virtual and physical.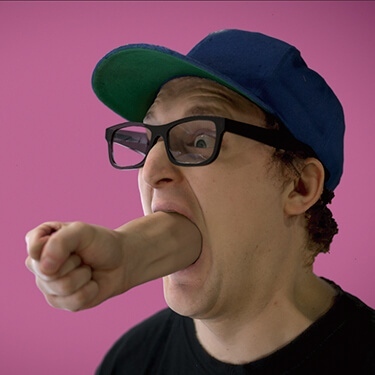 Nick DenBoer
映像作家
カナダのトロントを拠点とする映像作家。独特なVFXコメディのブランドを展開し、ビデオリミックスとアニメーションの技術を融合してシュールで不条理な映像作品を生み出す。過去にはコナン・オブライエンの番組のポップカルチャーパートの制作とリミックスを行うライター兼クリエイターも勤めた。彼の斬新なショートフィルム『The Chickening』(スタンリー・キューブリックの『シャイニング』の鶏リミックス版)はTIFFとサンダンス映画祭のスクリーンで上映されており、独特のスタイルの映像表現で活動の幅を広げ、Old Spiceやケンタッキーフライドチキンの広告、Deadmau5やFlying Lotusのミュージックビデオとツアービジュアル、無数のTV番組、映画、ウェブ、VRのプロジェクトの監督・制作も行なっている。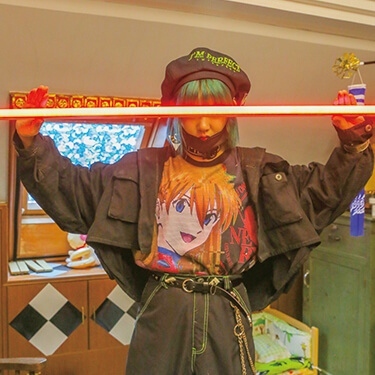 Lu Yang
アーティスト
Lu Yang is a Shanghai-based multi-media artist, who graduated from the New Media Art Department of the China Academy of Art an. Deeply immersed in the subcultures of anime, video games, and Science-Fiction, the output of her artistic practice spans 3D-animated films, video game, installations, holograms, neon, VR and software manipulation, often with overt pop culture, manga and anime references. Lu Yang has created unique fantasies highlighting the fragility of humankind. Departing from Buddhist teachings that propagate a genderless society, she exploits her own images as a vehicle to reproduce asexual visions of herself. Her work was displayed in exhibitions at Centre Pompidou, Paris; M Woods, Beijing; Shanghai Biennale; and Athens Biennale.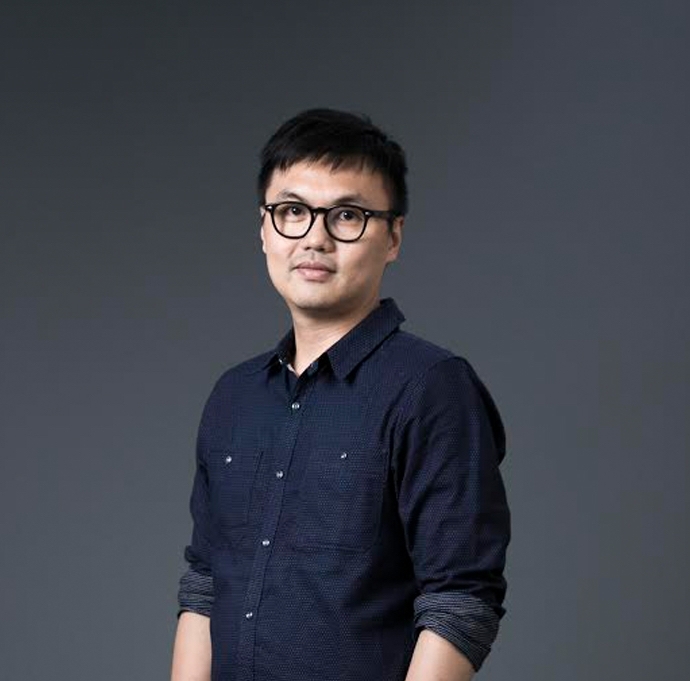 Keng-Ming Liu
Bito創業者・クリエイティブディレクター
Summer Universiade、Golden Melody Awards、そしてGolden Pin Awardの映像のクリエイターとして、Liuの優れた視覚表現とオリジナリティ溢れたアジアの視点は世界的な注目を集めている。また創業者であるLiuの下、Bitoは2つのADC賞を受賞。近年、Liuは多くの学問分野を横断するような試みに取り組んでおり、モーションデザインと人間の関係性を再定義することを目指している。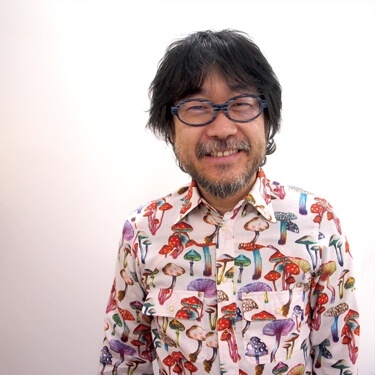 倉本 美津留
放送作家
「ダウンタウンDX」「M-1グランプリ」「浦沢直樹の漫勉」「アー!!ット叫ぶアート Ah!!rt」NHK Eテレの子ども番組「シャキーン!」など、数々のテレビ番組手がける。これまでの仕事に「ダウンタウンのごっつええ感じ」「伊東家の食卓」「たけしの万物創世記」「EXテレビ」他。著書に「ことば絵本 明日のカルタ」「倉本美津留の超国語辞典」「笑い論 24時間をおもしろくする」。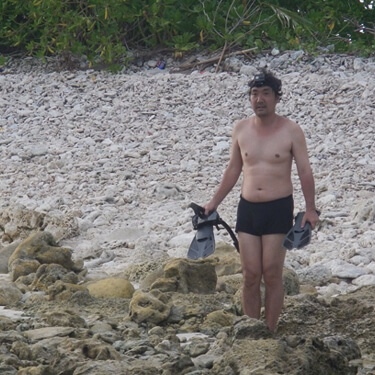 Sou Ootsuki
Filmmaker ・ director
He produces works with a "pop" combining a diverse set of production techniques and "inspiration from diagonally above." His core activities lie in commercial video production including music videos and advertising, and in recent years has found a forte in pixel art videography. His recent works include music videos for the tracks "Tatakau Senshitachi e Ai o Komete" by Southern All Stars (2019 Japan Media Arts Festival jury selection) and "Yatara to Synchronicity" by YUKI, and the UNIQLO "UT x STREET FIGHTER" ad. His best-known original creation is the "Silly Running" series (2011 Japan Media Arts Festival jury selection). Together with Ian Shimizu he runs the "NEWW" creative team that specializes in environmental issues.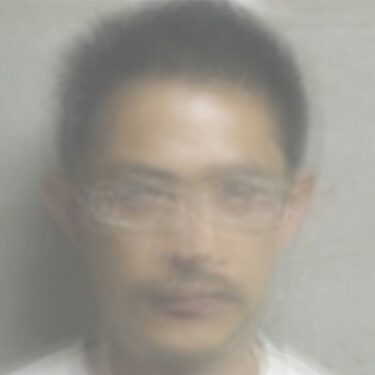 Keisuke Toyoda
Architect ・ noiz
Keisuke Toyoda, noiz founding partner, holds a Bachelor of Architecture degree from The University of Tokyo (1996), in addition to Master of Science in Advanced Architectural Design from Columbia University Graduate School of Architecture, Planning and Preservation (2002). Work experience includes Tadao Ando Architect & Associates (Osaka, 1996-2000), SHoP Architects (New York, 2002-2006). Keisuke Toyoda founded noiz / architecture, design & planning with Jia-Shuan Tsai in 2007, based in both Tokyo and Taipei (Added Kosuke Sakai as noiz Partner from 2016). Currently holding an adjunct professorship at National Chiao-Tung University (Taiwan), part-time lecturer at Tokyo University of the Arts Art Media Center. lecturer at Digital design studio in University of Tokyo school of architecture, and part-time lecturer at Keio University SFC.
Akihiko Taniguchi
Artist
Media Arts course lecturer at the Tama Art University Department of Information Design. His artwork has been presented in various forms, such as media art, net art, film, and sculpture. His main exhibitions include "[Internet Art Future] -- Post-Internet Reality" (ICC, 2012) and "SeMA Biennale Mediacity Seoul 2016" (Seoul Art Museum, 2016), and his solo exhibitions include "board ooze out" (GALLERY MIDORI. SO, Tokyo, 2015) and "Hyper・Here・Now" (CALM & PUNK GALLERY, Tokyo, 2017).
Inquiry
info@newview.design