Come become a facilitator to shed light on ambiguity.

After the performances of "Pratthana: A Portrait of Possession" on June 30 and July 6, we will be hosting an event called "Your Post Talk" for people from the audience. At this event, where people can share their impressions of the play, we are looking for someone interested in implementing workshop facilitation.

The school prior to the event has lectures to learn the fundamentals of a workshop, an explanation of "Pratthana" as a work, and a graphic recording WS to get a better idea of how things will go on the day of the performance.
We are looking forward to applications from people who are interested in learning about WS facilitation through theater. Those without prior experience are welcome!
2018 August Bangkok Performance / Footage
2018 August Bangkok Performance / Footage
Venue Location
Tokyo Metropolitan Theatre
Judge
【Mentor】 Mentor Message: When watching a play, you envision an image in your mind, your emotions are stirred, your memories rekindled, and you are often left with a feeling of ambiguity. This ambiguity, like smoke, is hard to grasp, and with time ends up vanishing. This is how we came up with our current project "Your Post Talk", a workshop where participants can express, listen to, and illustrate their personal opinions after having seen the play. We will create a space to give shape to ambiguity, and to explore what the work 'means' to each individual. Also at the '"Pratthana" School', we are looking for people to join our team to learn about facilitation and graphic recording methods while creating a space for the audience to better visualize their creativity.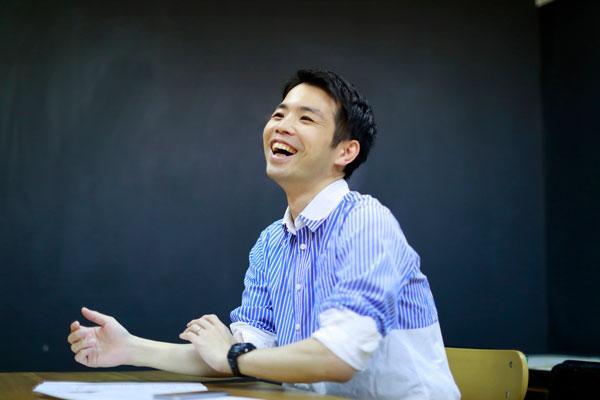 Usui Takashi
Workshop Designer
Born in Tokyo in 1987. Graduated from the Keio University Department of Policy and Management. Utilizing qualitative investigation and workshop design methods, he has developed parent and child educational services. He planned and managed a program called "Artist in Children's House" to invite artists to various public facilities for children (2008-2015). He also implemented a plan to make clothes through workshops with the fashion brand "FORM ON WORDS". From 2015, he worked at the Isetan Shinjuku branch of the education business "cocoiku", where he was in charge of teaching facilitation in the sales department, developed a program for a parent and child class known "cocochi forest", and also developed a floor of children's educational workshops known "cocoiku park".
Steps
Steps for participate
STEP 01

Participate in the "Pratthana" school

[School 1] WS Facilitation Lecture
[School 2] Graphic Recording WS
We will be holding two different schools. Participation in one school is mandatory. Those who have participated in either one or both schools can apply to be a facilitator.
[School 1] is recommended for those who have no prior experience in WS Facilitation.

STEP 02

Applying for the Facilitator Position in "Your Post Talk"

We will send the AWRD application form to those who participate in the school. Upon filling out the necessary information, please apply by June 8 (Saturday).

STEP 03

Selection / Decision Notice

If we receive multiple applicants, we will conduct a selection process. We will notify you of our decision by June 17 (Monday).

STEP 04

Participating as a Facilitator in "Your Post Talk"

Please attend as a facilitator for the "Your Post Talk" being held on June 30 (Sunday) and July 6 (Saturday). For specific details leading up to the day of the performance, we will notify you at the same time that we send out the results of the selection process.