A contest for "healthy, safe, and tasty" food items and catering plans that pay special attention to their ingredients. The second examination will be held in public at the AWRD party.
Shirokane Go-chome Award vol.2 - Food category - is inviting "healthy, safe, and tasty" food items and catering plans that pay special attention to their ingredients. There is a special counter kitchen inside OFS. Since the space has a great atmosphere for socializing, it is used to hold food-related events and seasonal parties with guests. Prize winners will also receive chances to open a stall in future events, and hold parties.

For the food category, we plan to hold a public evaluation at the AWRD party event in OFS on June 27th (Wed). We will receive professional advice from our guest commentator, Rika Fukuda, who is a confectionery researcher. We hope to see tasty foods from all over Japan and the world.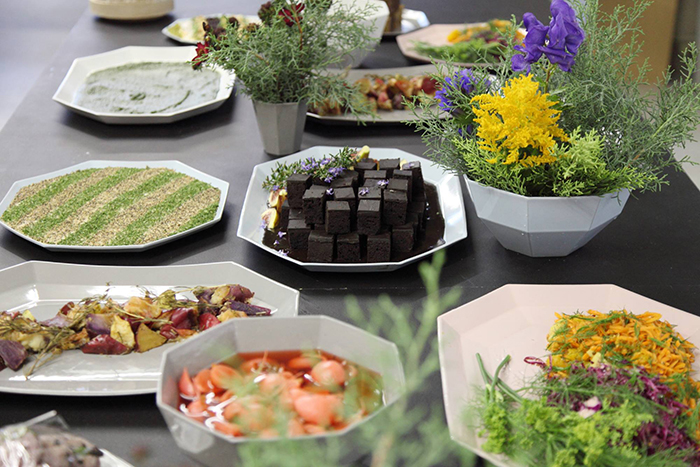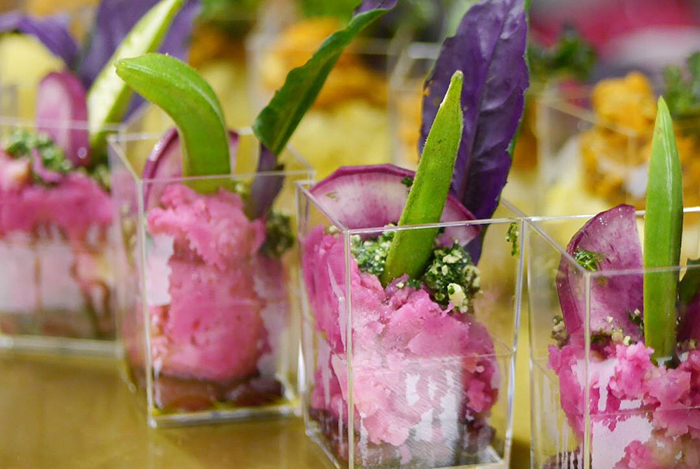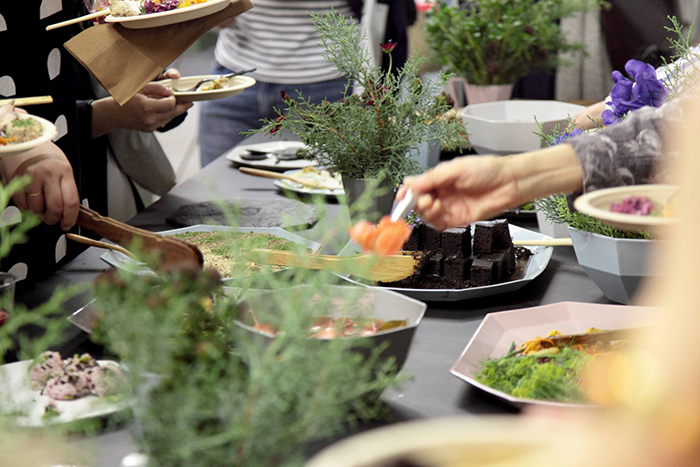 About the Shirokane Go-chome Award
We are accepting applications in three categories. They will be judged by the creative unit, KIGI made up of Ryosuke Uehara and Yoshie Watanabe. In the hopes of becoming a store loved by customers, we will be welcoming creatives who have taken part in making OFS a place for exchanging and disseminating culture and ideas. They will be participating as commentators to judge the pieces for each category,

Winners will have a chance to sell their work in stores, as well as participate in events and exhibitions. Come share OUR values and spread out from OFS (OUR FAVORITE SHOP) in Shirokane Go-chome. That is the concept for the Shirokane Go-chome award.

Shirokane Go-chome Award
vol 1. Jewelry and craft (April 23-May20)
vol 2. Food (mid-May)
vol 3. Art (early June)
Judge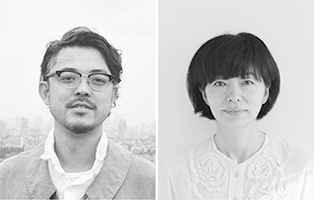 KIGI キギ
KIGI was jointly established by Ryosuke Uehara and Yoshie Watanabe in 2012. In addition to working on art direction for companies, brands and products, the pair also launched an original brand KIKOF, working with artisans in the Biwa Lake region. They have also handled design for the product brand D-BROS and the fashion brand CACUMA. In their free time, they have created and released works, while continuing to search for new expressions for creation while traversing various genres with their own creative prowess. They opened OUR FAVORITE SHOP, a gallery and original shop in Shirokane, Tokyo in 2015. They were winners of the 2015 Tokyo ADc Grand Prix and both of them have won the Yusaku Kamekura Prize ( Uehara won the 11th, and Watanabe the 19th). They held a private exhibition in the Utsunomiya Museum of Art in July 2017 displaying a culmination of past achievements.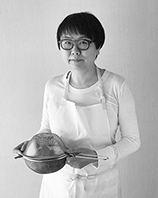 Rika Fukuda
confectionery researcher
Graduated from Musashino Art University. Active mainly in publishing books and writing for magazines, her works involving confectioneries made with fruits and other seasonal ingredients are very popular. Some of her books include "Ichijiku Zuki no Tame no Recipe (recipe for fig lovers) published on June 7th (Bunka Publishing Bureau), as well as recent works like "Atarashii Salad (new salad)" (KADOKAWA), "Kisetsu no Kudamono de Jam wo Taku (making jam with seasonal fruits)" (Rittor Sha), and "Food wo Kurumu (wrap foods)" (Shibata Shoten). Additionally, she has been writing food columns for 19 years for the magazine, Soen, as well as "Mingei Okashi Jyunrei (folk confectionery pilgrimage) for the past 10 years for DISCOVER JAPAN. In manga, her works include "Manga Kitchen" (Bunshun Bunko), "Manga Kitchen Okawari (another bowl)", and "Gorotsuki wa Itsumo Shokutaku wo Osou (the hoodlum always storms the table)" (jointly with Ohta Publishing). In recent years, she has been working to produce the "ESILIINA" apron, a collaborative project with cocca, as well as citrus-flavored ice candy bars named "mikaned".
Organizer
"OUR FAVOURITE SHOP" is a gallery and shop which opened in July 2015 in Shirokane, Tokyo. At the shop, which is centered around KIKOF tableware designed by KIGI and furniture, we sell D-BROS products, CACUMA clothing, the likes of RyuQ foods, original OFS products, and selected products. Inside the shop there is a counter kitchen where you can cook, and there is also a gallery attached.