YouFab is an award run by FabCafe since 2012, which first began as a competition for creators to simply come together.
We aim to build an influential community of creators, by building a platform that connects the creators directly with society.
We seek works that reflect upon current events that affect our world today, looking at how bridges are connected between various elements such as the environment, the society, the economy, and the political, with design.
Theme

Democratic experiment(s)
Who are the stakeholders in the creation you make? We look forward to works that attempt to engage in dialogues that transcend the boundaries of species, space, and time. Direct dialogue may not be possible with some stakeholders. Hence we are also excited to see experiments in communication methods that seek how to interact with such beings. It does not have to be a universal solution, so please give us the best solution you can derive from your locality. We do not limit the format of the work ― it can be furniture, food, architecture, vehicles, communities, or services.

The YouFab2021 Special Prize "Panasonic Prize"
For the YouFab2021 Special Award "Panasonic Award", we will seek works that hope to improve the society and our lives under the theme "Democratic experiment(s)."

YouFab Global Creative Awards 2021 Entry information
Submissions
YouFab is category-free. All genres are accepted for submission.
We also welcome works in progress, as well as prototypes. In this case, we will base our evaluation on the way it has endeavored, as well as its future potential. Works that have already been published or released are also encouraged, and may it be working solo, as a group or business, we will leave that up to you.
Selection Criteria
YouFab is looking for ideas that are innovative, imaginative, and have a thought-provoking message.


innovative|
Does your work draw out innovative ideas through a deep dialogue with the materials or beings involved (humans, animals, plants, fungi, minerals, the dead, etc.)? We expect works that have elements that not only connect to their own perspectives of the world, but also to the society, such as the environment, social issues, economics and politics.


engaging|
We want to see to what extent your work can spark and stimulate people's imagination to understand the world today, and to reflect what is happening now. Can your work remove our preconception and allow us to imagine and speculate the future? How well will your design let people feel that we are both independent but connected to society at the same time?

Message|
What is the message you want to convey through your idea?
How did you incorporate the message behind it, and what rules or systems do you want to improve through your idea? How are you trying to deliver the purpose and value of your work to society?


The following are the judging criteria:


Is it innovative?
Is it aware of the audience?
What is the quality of the experience?
How is the theme interpreted?
Does it hold the "Fab" spirit and is it open-minded?

About the Prize(s)
Grand Prize

1/ 2000 USD + Trophy

First Prize

1/ 1000 USD + Trophy

Student Prize

1/ 500 USD + Certificate

Special Prize

1/ 1000 USD + Certificate

Finalist

several items/Certificate
Judge
*Additional judges may be appointed.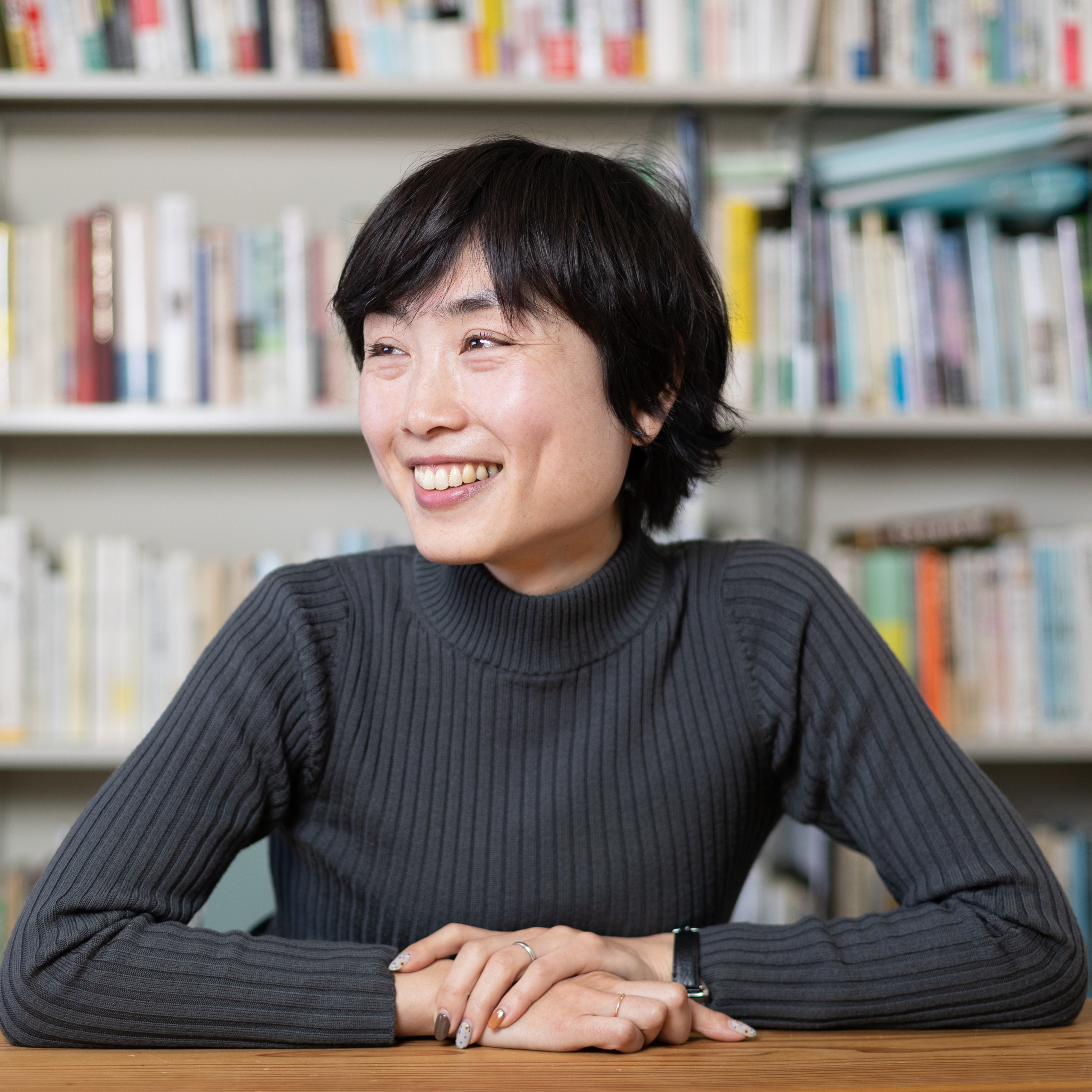 Asa Ito
Director, Future of Humanity Research Center, Institute of Innovative Research, Tokyo Institute of Technology
Asa Ito is Director of the Future of Humanity Research Center at the Tokyo Institute of Technology's Institute of Innovative Research, and Visiting Scholar at MIT (2019), specializing in aesthetics and contemporary art. After initially intending to become a biologist, she turned her academic focus to the arts while in her third year at university. She obtained her PhD in Literature in 2010, having studied aesthetics, fine arts, and culture at the University of Tokyo Graduate School of Humanities and Sociology. As author, Dr. Ito's major works include Me no mienai hito wa sekai wo do miteiru no ka (How Do People Without Sight See the World?, Kobunsha), Domoru karada (The Stuttering Body, Igaku-Shoin), Kioku suru karada (The Remembering Body, Shunjusha), and Te no Rinri(Ethics of hands, Kodan-sha). Her work was recognized with the 42nd Suntory Prize for Social Sciences and Humanities in 2020.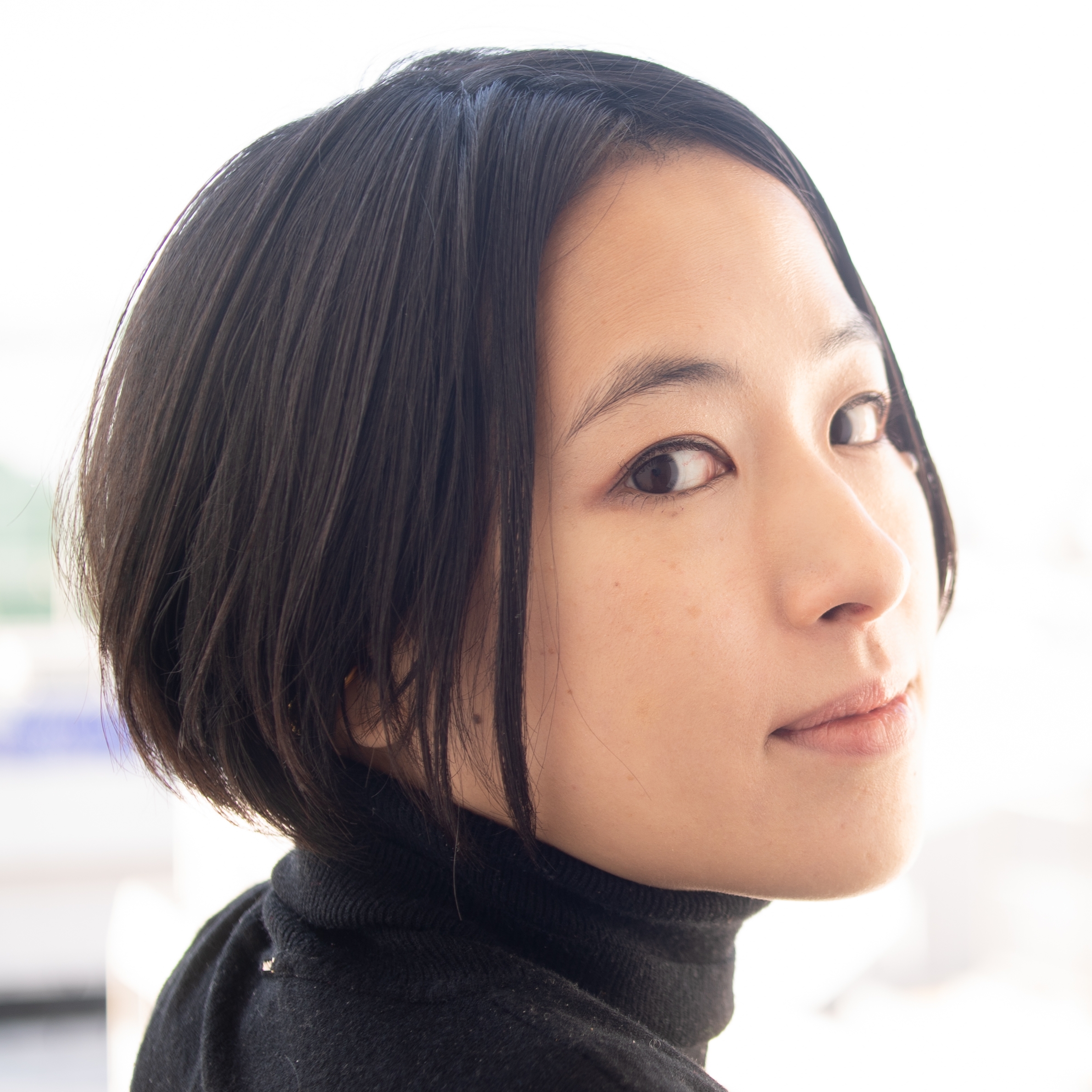 Arina Tsukada
Curator, Editor.
Arina Tsukada is an explorer in new fields of Art & Science. Founder of The Whole Universe Association since 2018. With a diverse professional background, she is known for her participation as the director of the Sound Art project "See by your ears", led by a sound artist Evala, as well as for being the editor in chief of the Art & Science online magazine "Bound Baw" since 2016. She continues to explore new worlds of possibilities through an interdisciplinary approach. Using art and science, and her multidisciplinary background, she has organized multiple conferences, exhibitions, media-productions, and the other spectacular events. She is also the author of the books "Art Science is (2018)", co-author "Information Umwelt - Guidebook for playing between AI and human body(2019)."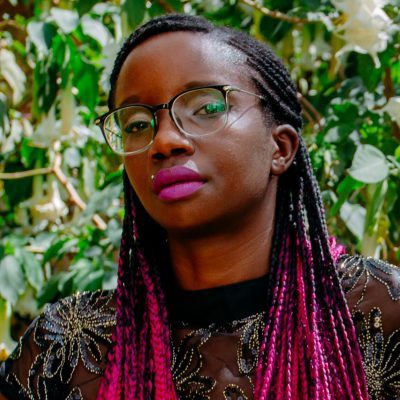 Kampire Bahana
DJ / Nyege Nyege collective
Among East Africa's most exciting DJs and a core member of Kampala's Nyege Nyege collective, Kampire's vibrant bass-heavy sets have transported her to clubs & festivals across the world.One of Mixmag's picks for Top Ten Breakthrough DJs of 2018, Kampire's set on Boiler Room broadcast from Nyege Nyege festival was a legitimate 'internet moment', with thousands of shares on Facebook leading to serious FOMO from electronic music fans watching online. Kampire's DJ mixes have been featured on Resident Advisor, Dekmantel and Fact Magazine, which saw her chosen amongst the best mixes of 2019 on Pitchfork & Fact's end of year lists. Her Rinse FM radio residency has seen her shine a light on other East African DJs & artists, including Hibotep, Faizal Mostrixx & Catu Diosis.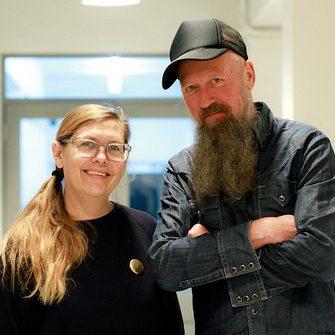 Cascoland
International Amsterdam-based network of artists, architects, designers and performers
Projects are initiated by Fiona de Bell and Roel Schoenmakers and are executed with multi-disciplinary teams of artists and designers, promoting mobilisation, participation and networking through artistic exchange and collaboration. Since 2004 Cascoland has executed projects internationally in The Netherlands, South Africa, Brazil, Peru, Mexico, Russia, Kyrgyzstan, Palestine, Japan and in Europe. Cascoland projects/interventions/artworks are tools to be used by participants and audiences rather than artworks to be exhibited. Cascoland interventions aim to challenge and change perceptions and create awareness about the need for social and ecological sustainable development, not only with audiences and residents, but with planners, designers, organisations and authorities as well. Cascoland promotes a sustainable use of spaces, skills and resources. Empowerment of communities, bottom-up development of public space and the implementation of innovative solutions addressing local needs are equally important ingredients in our way of working: Art as a tool to make change happen! http://cascoland.com/about/#/
Support, Sponsorship
SPECIAL SPONSOR