Welcome international designers! Are you ready to win some cool prizes?
FabCafe is the first café in Japan with a laser cutter. Four months ago, FabCafe opened its doors in Shibuya, Tokyo. People were surprised. "What? A laser cutter! In a café?!" Now, unique creations are being fabricated here everyday. So far, we've had more than 10,000 customers, and they've created over 600 works of art with our laser cutter.
Our next goal is to share the excitement of fab with more people. So, this summer FabCafe has joined forces with the Loftwork.com platform for creators to host an international design contest: You Fab 2012. One of the main appeals of fab is that someone can email you a design for a physical object like a bicycle, and it's like sending you the bicycle itself. With a laser cutter, you can fabricate almost anything you want.
For You Fab 2012 we're looking for exciting ideas from around the world, beyond the walls of our café in Tokyo. Design ideas can be submitted for a MacBook cover or using the material or your choice (see the Materials section below for more information).
FabCafe will make the prize-winning ideas into real products and sell them to the world on its website. One grand prize winner will get MacBook Air. Another grand prize winner will have the opportunity to throw an announcement party at FabCafe. Keep reading to find out how you can win.
What can be done with a laser cutter?
Processes
Materials can be engraved and cut.
1. Engraving
Designs can be carved into wood and other materials with the laser cutter. Wood is scorched by the heat of the laser, creating a cool vintage look.
2. Cutting
Intricate patterns can be cut that you wouldn't be able to cut by hand. The laser cuts with a precision of less than one millimeter.
Materials
Many materials can be used, including wood, plywood, paper, leather, cork, aluminum laptop casings, acrylic, and seashells. Metal, vinyl chloride, and foodstuffs containing water cannot be used.




Click here to move series page of this award
Judge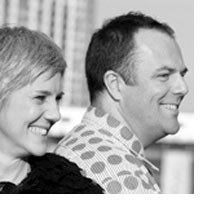 Klein Dytham architecture
Klein Dytham architecture (KDa) is a multi-disciplinary design practice known for architecture, interiors, public spaces and installations. Established by Royal College of Art graduates Mark Dytham and Astrid Klein in Tokyo in 1991, today KDa is a multi-lingual office with a rising international reputation and an increasingly high-profile client list.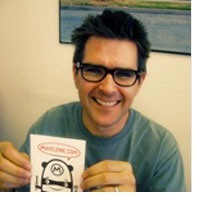 Mark Frauenfelder
Chief Editor of Makezine
Mark Frauenfelder is the editor-in-chief of Make magazine, and the founder of the popular Boing Boing blog. He was an editor at Wired from 1993-1998, and is the author of six books. His latest book is Made By Hand: My Adventures in the World of Do It Yourself. http://bit.ly/madebyhands.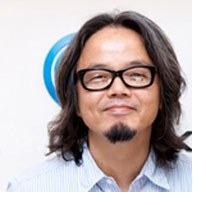 Toshiya Fukuda
777 Interactive Inc. Creative Director  
Toshiya Fukuda started his career at Hakuhodo, the second largest advertising agency in Japan. In 2003, he founded 777 Interactive Inc., which has become one of the leading companies both in Japan and overseas to deliver media-neutral communication planning. 777 Interactive Inc. has been recognized with awards from D&AD, ADC Awards, Cannes Lions, One Show Interactive and many others.
Hiroya Tanaka
FabLabJapan founder
PhD (engineering). Associate professor in the Environment and Information Studies Department at Keio University, founder of FabLabJapan. In 2011, he established the first East Asian FabLab in Kamakura. His specialties are in the fields of design science and design engineering. (Added to a member of the judge on August 7th, 2012)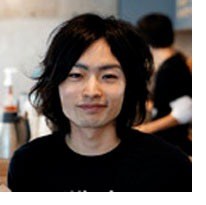 Kotaro Iwaoka
FabCafe Fab Master
Born in Tokyo in 1984, Kotaro Iwaoka is a graduate in design engineering from the University of Chiba Department of Engineering. After working in an architect's office, Kotaro completed the Masters course in Policy and Media Research at Keio University. He was active in planning FabCafe, and occasionally lectures at the Arts Information Centre/AMC at Tokyo University of the Arts.