Forms of expression that will make you want to take them into your hands, and which have you experience their exquisite coloring and gentle textures. Tatsurou Hirano, renowned for his sophisticated designs, is an up-and-coming art director and graphic designer who has won a number of national and international awards.
I spoke with Mr. Hirano about his motivations for participating in award competitions, and about what he finds important in the creative process.
The road to being a graphic designer, changed by a single panel
ー(Editor, omitted below) Can you tell us about the reason you wanted to become a graphic designer?
(Tatsurou Hirano, omitted below) My case is a little different from others, as I didn't study graphic design from the beginning.
After graduating high school, I entered a vocational school to study interior design. It must have been about 15 years ago, when designer furniture like Eames chairs were exploding in popularity.
That's what made me interested in product design and space, and the reason I took the interior design route.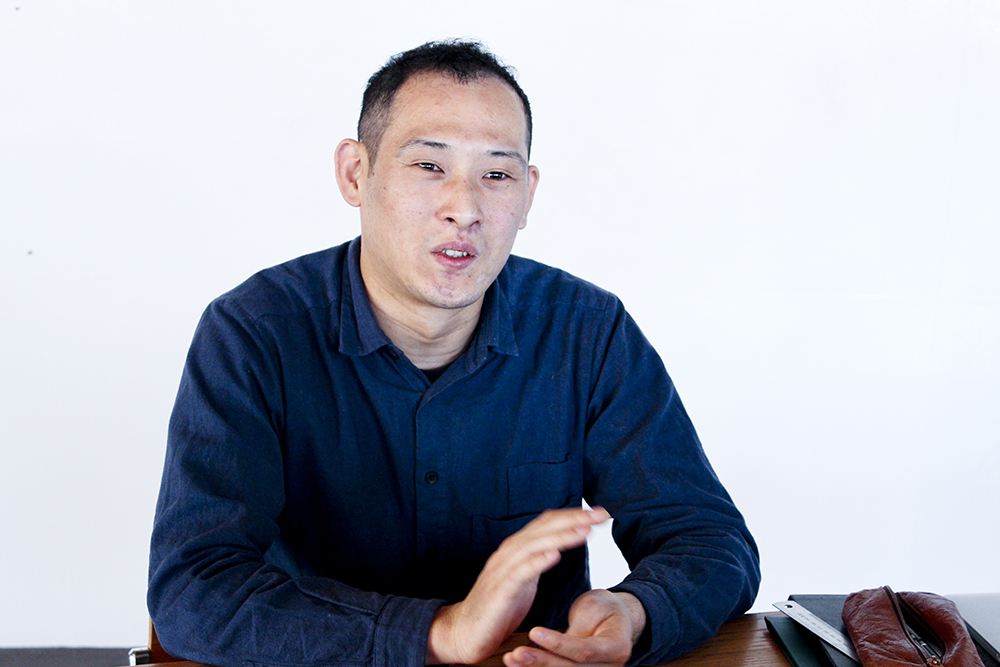 ーThat's an unusual history!
Things were going along fine at school, but once, when I was making a panel for a project presentation, I realized that making the graphics was more fun for me.
That was a period in which graphic designers like Kashiwa Sato and Ryosuke Uehara were getting involved not only in two-dimensional design, but also in product and space design.
If there was a flow from graphic to product design, I wondered if the opposite applied as well, so I started studying graphic design on my own.
By the time I'd finished three years of schooling, I had completely shifted my goal to working with graphic design.
ーAfter deciding to become a graphic designer, what did you do to search for work?
Finding work didn't go well. (Laughs)
Because I didn't study graphic design at school, I was looked at as a complete amateur, and I couldn't find anywhere to take me on as a graphic designer. But still, I knew I wanted to work with graphics…
I didn't have any other options, so I went out and found work with three of my friends from school and took on other jobs. I couldn't live just on that, so I survived by taking a part-time job as well.
I participated in award competitions in order to break into the field. I decided to enter after seeing the previous year's winner.
ー I can feel how strongly you wanted to become a graphic designer, even if it meant taking on a part-time job. Did you start entering award competitions using the little free time you had?
We started to work on our own, but we just weren't getting noticed. When thinking about how we could move on to the next step, we realized that we had to get tangible results, and so we decided to enter an award competition.
The first one we participated in was the "Roooots Specialty Products Redesign Project." We submitted an entry but weren't accepted. One year later we tried again, and won the "Roooots Setouchi Specialty Products Redesign Project 2013." Our work for that contest was this olive oil package.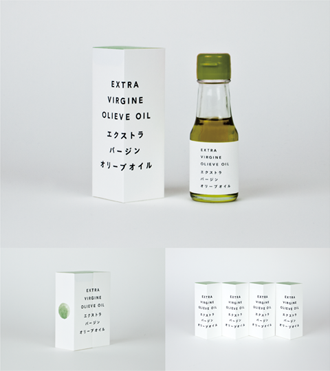 Connections made from awards
ーWe're honored that the Roooots project that we host was your first entry into an award competition. What changed after winning?
We submitted our piece for Roooots to ADC and JAGDA and were selected for those as well. After that we got more of our work showcased in the media as well.
As a result my alma mater, ICS College of Arts, asked me to do a special lecture, and that let me to designing the school pamphlet.
The biggest thing was the connection to Loftwork, I think. (Laughs)
Soon after the end of the USIO DESIGN PROJECT, planned and managed by Loftwork, I was able to work on the MORE THAN Project. In addition, USIO even won awards overseas.
By building connections with people you meet through award competitions, you can find connections to new work.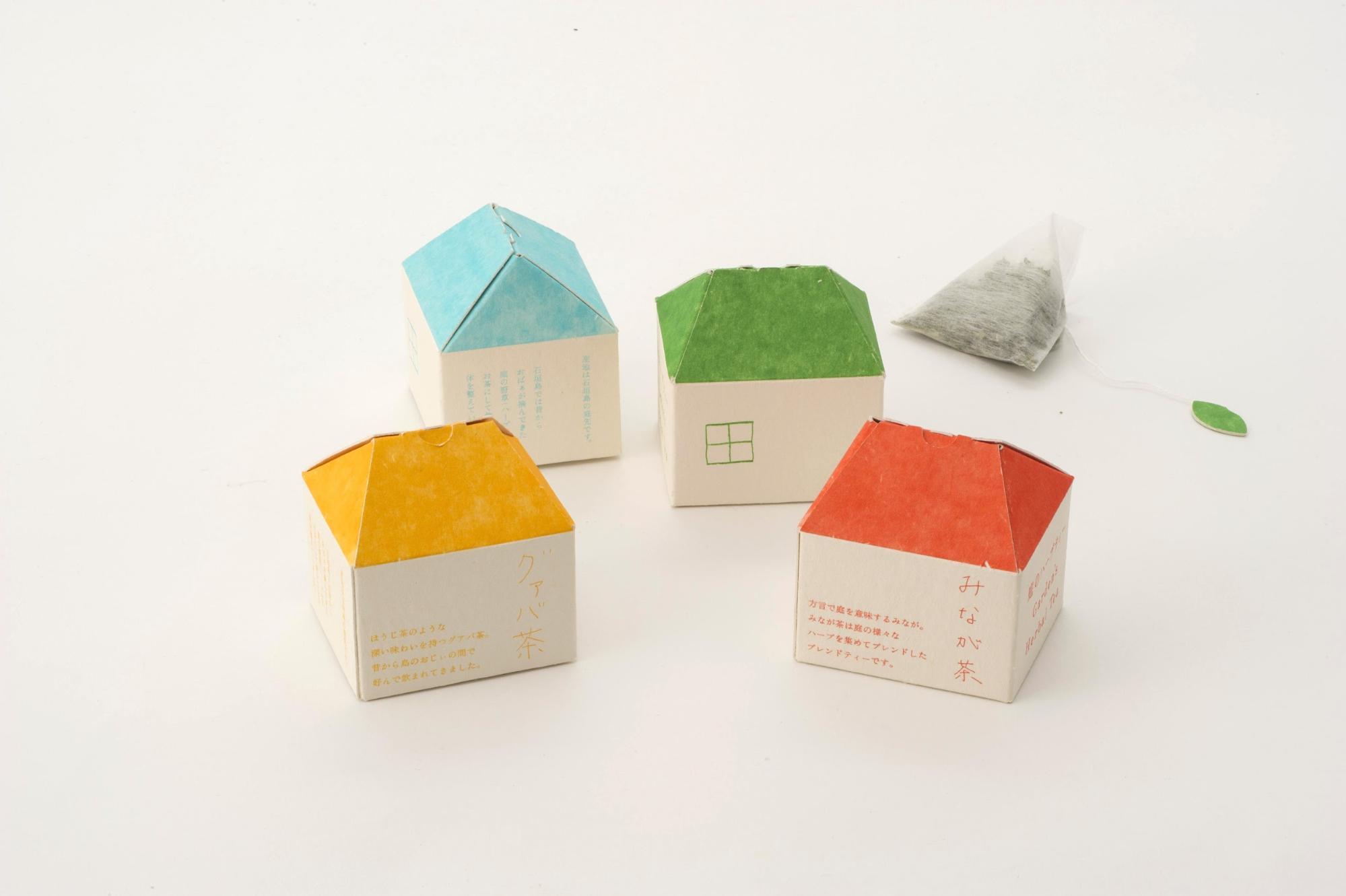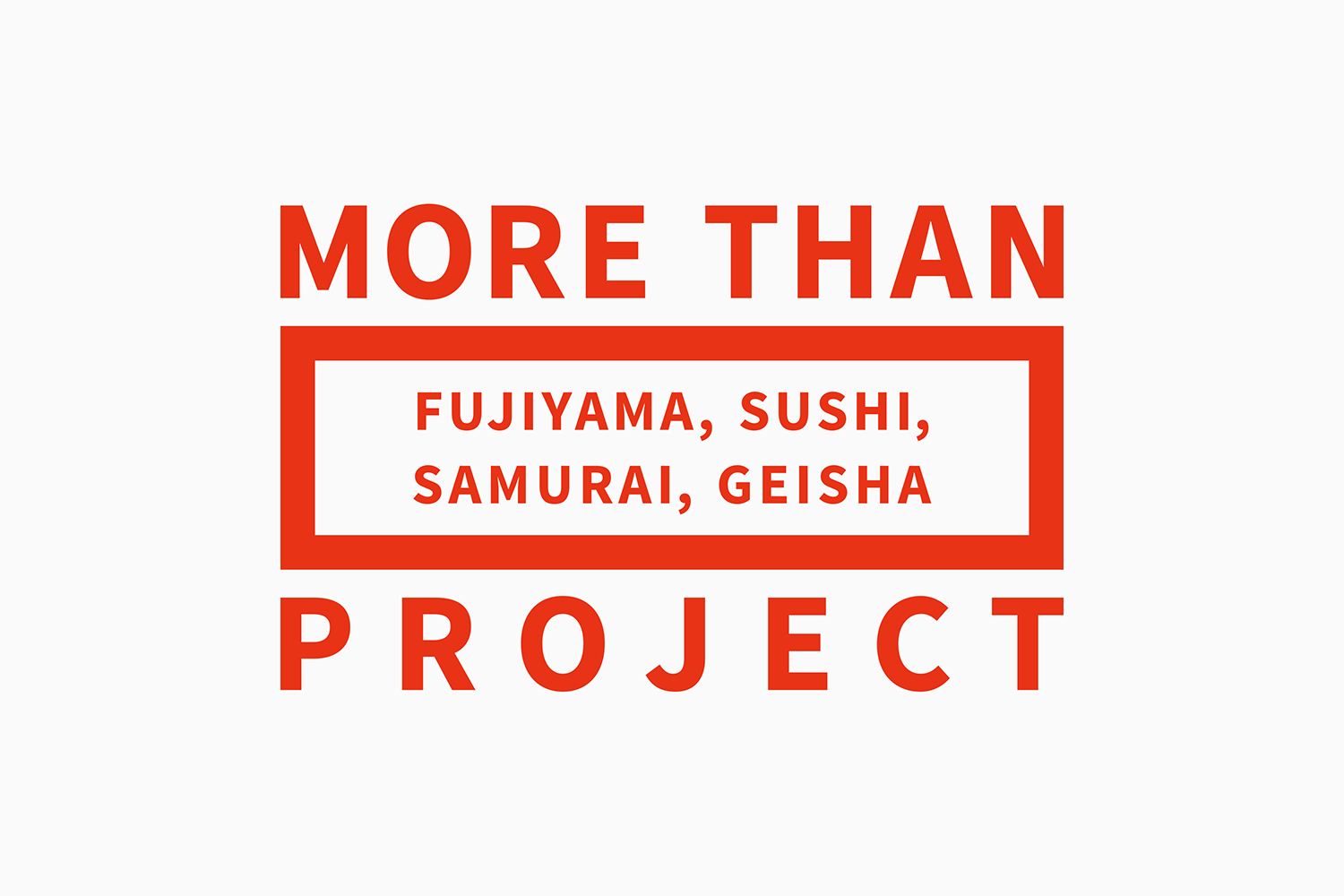 From idea to mockup in a single day. Awards are training for coming up with ideas quickly
ーWhy do you continue to enter into public award competitions?
The number one reason is to win awards, but it's definitely also because it serves as training for making new pieces. I make the pieces in my spare time while I'm working, so I can't put too much time into them.
If I have one free day, for example, I've decided that in that single day I'll come up with multiple ideas, pick the one that seems like it could work, make the mockup, photograph it, and bring it to the level where I could submit it. I always do all of this in just one day.
If you want to you can spend an almost unlimited amount of time on it, but actually, creating limits becomes training for quickly coming up with ideas.
ーWhat kind of process do you have for realizing your ideas?
There's an image that graphic designers put together an idea with sketches, but I make the mockup first.
I started off making three-dimensional designs, so even when not working on packaging I usually start in three dimensions.
Even in the case of USHIO, your first thought is to make the shape of the house. I put together the development plan for the shape of the house, and as I did that, various problems came out, like the roof not fitting right. I make my idea into reality as I go along fixing those kinds of problems.
Usually, the idea doesn't work in three-dimensions at first. After the first try, I go back to the computer and make the next development plan in Illustrator, print it out, cut it up, try to put it together, and repeat.
ーSo as a starting point you use the ability to imagine something flat as something three-dimensional. Isn't that a rather unique approach?
In interior design drawing diagrams is taught in class, so I think I learned my ability to think of flat surfaces as three-dimensional objects there. As a result, I keep on building up more and more samples that are boxes or other shapes…
When it comes to packaging, maybe it's that I think about the things that the printing companies have to think of.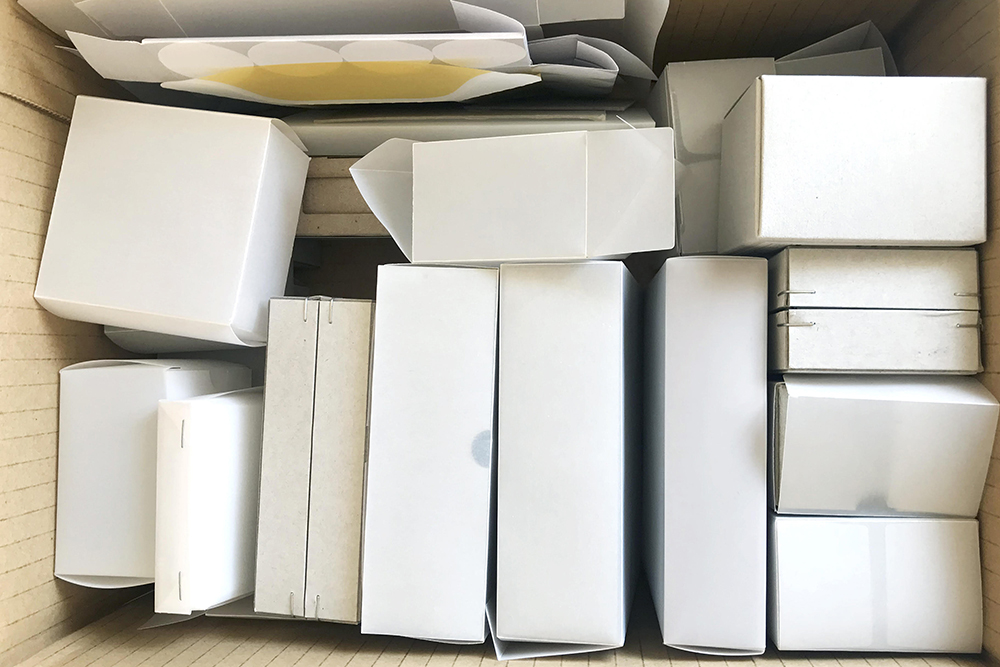 What's the key to competition? At the end of the day, ideas should be easy to understand
ーWhere do you get the inspiration for your ideas from?
Products have their own preconditions, so I think about what works well with those, and then I try to come up with one idea per day. At the end of the day, the idea should be easy to understand. Things that can be understood with a single look can leave a strong impression on the people seeing them.
There are times when it's best not to fiddle with ideas too much. Although, sometimes you have to really twist and turn ideas as well – it's something that me and other designers often laugh about, because we've all experienced it. Often during a presentation, either the first design or the last design is the best.
The two are different, but the first idea is simple. There's power in simplicity. The last idea has been thought through, and its power lies there. I think it's one or the other.
ーCan you talk about what you've learned through winning awards?
In the case of award competitions that will result in a product, it's often judges who decide the product rather than the client. The designer doesn't go and meet the client until after they've been chosen, and I think that's a problem.
If they don't know how your piece was chosen, you have to build up again from nothing. And if that communication doesn't go well, the design may not become a product in the end, even if it won the award. It's a waste.
I think that it would be better for the clients to sit together with the judges, so that they can understand how the designs are evaluated and chosen. I would love it if they did this.
If you don't work together with the same goal in mind to come up with a finished product, there will be pieces that just don't work out.
一Are there any challenges you'd like to take on next, or anything you want to do?
I want to take on work that has more to do with space. Right now I'm interested in sign design.
Because I used to study interior design, I'd like to try work that is a little closer to that field.
ーDo you have a message for those who are thinking about participating in award competitions?
Let's see. (Laughs) Maybe just that, if you enter under the impression that you won't get in, it'll be easier? I'm just joking. I'd tell them that it's good training for creating pieces, so to keep on putting themselves out there, as long as their work doesn't get sloppy. There's a lot to be gained.
profile
Tatsurou Hirano
Art Director / Graphic Designer JAGDA
JAGDA The Japan Graphic Designers Association Member
Born in 1984. Graduated ICS College of Arts in 2006.
AWARDS
Golden Pin Design Award 2016|Finalist
reiko shinohara
AWRD編集部 / PR、ライター
デザイン、アート、ライフスタイルにまつわる分野でライティング、コミュニケーション活動を行う。 群馬県富岡市出身、O型、うお座、動物占いは ひつじ。