The start of a serialized project to meet awarded creators that have caught the eye of the editor-in-chief of AWRD, Kao Kanamori. The one whose story we wanted to hear first was Yoshikazu Yamagata, the designer at writtenafterwards.
A character by the name of Yoshikazu Yamagata: a fashion designer who has continued to create dynamic works with a strong message and who has separated himself from other Japanese in addition to being a great educator. What has left a huge impression on him are the ITS (INTERNATIONAL TALENT SUPPORT) Awards.
If you're in the world of fashion, you've probably heard this name more and more in recent years, but this has also led to more chances for the students in the independent private classes he runs, "coconogacco," to successively win awards. Today we went to ask him about his life and his way of thinking, and what kind of effects these awards have had on his school management.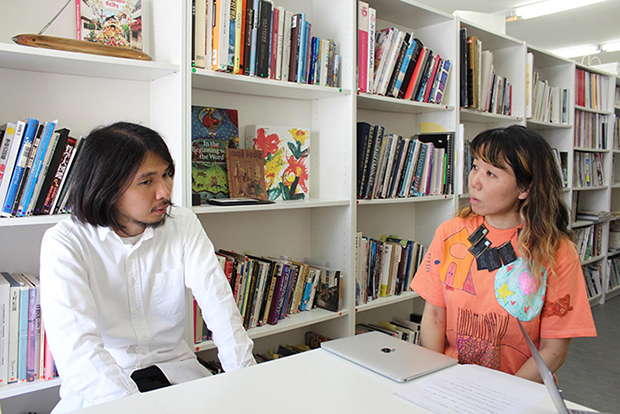 -I know this is a bit sudden, Mr. Yamagata, but I'm getting an impression of a pioneer from you, who went and reclaimed the influential and global ITS fashion award as a Japanese person.

So, in the first place, why did you suddenly decide to apply for that kind of international award?
If I remember correctly, it was during the first year that ITS started, and I had been involved in a bunch of features in the fashion magazine i-D, and I was surprised, you know, there's a competition like this? The judges at the time, there was Isabella Blow, a world-famous stylist (she was a famous fashion designer who discovered the talent of Alexander McQueen) and Takeharu Hirakawa, a fashion journalist, among them, and I remember how I was shocked by it. I don't think there was an award until that point that had such impact on the media that we read, and during my student years (or should I say when I was on leave from school) I participated.
-I see. As there's probably people who don't know it, can you explain a bit about ITS?
ITS is a global fashion award held every year in Trieste, Italy.
Internationally active creators and journalists are invited to be judges, and the winners receive a prize, along with a chance to be active all over the world. Formerly applications were only accepted for fashion, but now the field has expanded to include jewelry, accessories, artwork, and more. It has produced many designers who became famous, like Demna Gvasalia, artistic director and Balenciaga and Vetements.
It started in 2002, and now is developing as the most highly-regarded platform for discovering and supporting young talent. The OTB GROUP, including Diesel, Maison Margiela, Marni, and more, is the main sponsor, and not only local companies, but many different kinds of sponsor businesses join every year.
-Mhmm. Thank you. So, to go back a bit, the first award you tried for was ITS, and you even managed to get it, is that right!?
Yes. I was surprised too.
One year before I graduated from the Central Saint Martins in London (2004), where I studied abroad, I applied when I was taking time off from school, but as I was working as an intern for John Galliano at the same time, I would only be able to work on my portfolio at night when I went back home. As time was limited, I only just barely got my submissions in... Even then, portfolio in hand, I had to take a night train from Paris to Trieste to deliver it. I eventually worried that I'd submitted past the deadline. But then I was nominated. (laughs)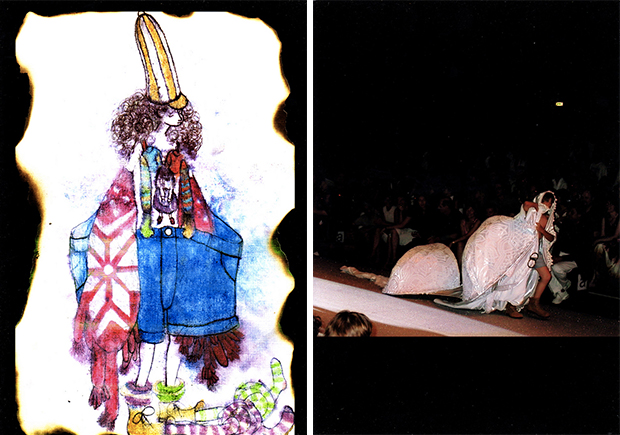 -What kind of experience was it, really?
I was really, really stressed. You have about five minutes for the presentation, but you do it in front of these famous judges. And, on top of that, an English presentation was required. At that point I managed to get through with broken English. After that there was a fashion show. I made nine looks.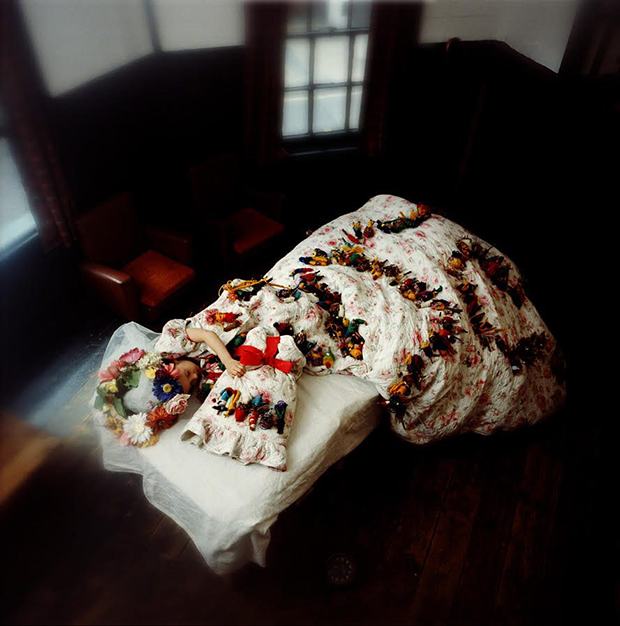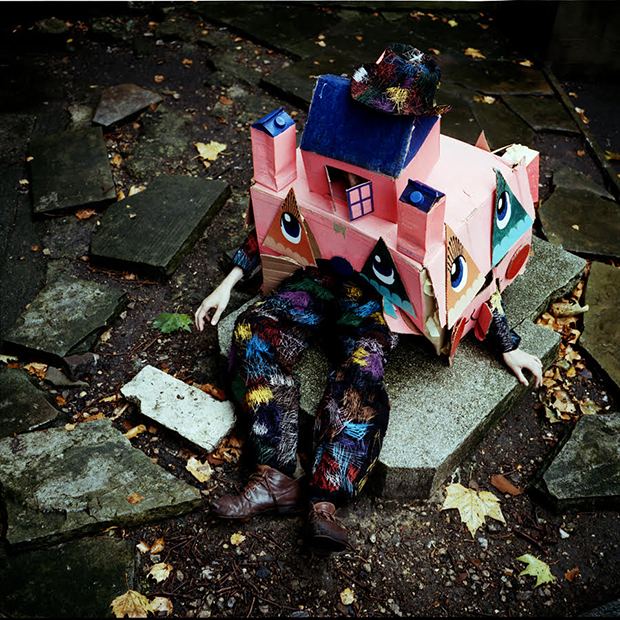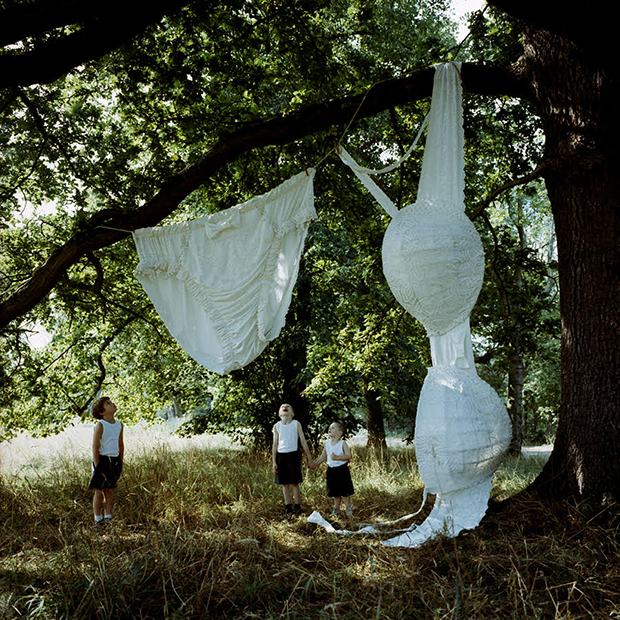 In 2004, when I participated, I think there were about 20 finalists, but the grand prize winner was Demna Gvasalia. I received three prizes. The "Sustainability Award," the "Best Portfolio Award," and the "Special Award," which was created in a hurry because the judges' opinions were divided.
-Amazing! They made an award for you! How did you feel?
I was happy, but I didn't really feel anything. Because I was a daredevil. I was unable to sense what was what anymore.
-Even after you won, did you have any relation with ITS?
Even now, messages still come, and I've been contacted continuously since then.
They're passionate, and also incredibly sincere, while also being tolerant. At any rate, the executive office is wonderful. They'd introduce me to jobs. The year I participated, 2004, among the judges were Antonio Marras, director of KENZO, and Raf Simmons, but from Antonio Marras, I got a message later asking if I wouldn't do a job for him. And then, that year, I was entrusted with the design of the Christmas tree in Pompidou Centre, in France.
-You had those kind of jobs during school!
I really thought that how Antonio Marras would direct without having to say "because they're pros..." or "because they're students..." was amazing. He would judge properly based on the creations. Back then, I thought, you know, I want to be like that.
-After returning to Japan, you started your own brand, writtenafterwards, and started the fashion school coconogacco, right?
I returned to Japan, and was offered many school jobs. As I received both Japanese and overseas educations, I could feel the difference in values between Japanese educational strategies and the rest of the world. But there's a limit to what you can do with existing educational strategies, even if you're like, I'll do something about it. If that was going to be the case, I was going to make a place through which I could communicate with the people who were after me, and so I set up a school. I set it up in 2008, and so already 10 years have passed.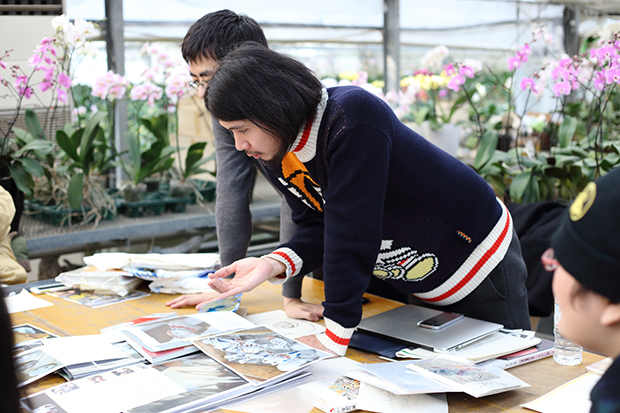 Now, we have various programs, like the Concept & Research Course, the Collection & Portfolio Course, the Design & Making Course, the Fashion & Drawing Course, and the Knowledge & Research Course.
-At coconogacco, is there any advice or support with regard to ITS?
About one year after the school was established, students who said that they were aiming to take part in international competitions like ITS or Hyères in France started to appear little by little. After that, it was more like, okay, let's challenge this, and I set up the tutorial-style Collection & Portfolio Course where students could get advice with help from my friend, Mikio Sakabe, who graduated from Antwerp.
But, at the beginning, even I, the one doing the advising, didn't have a sense of reality.
ITS is an award that has conditions, and the people that apply have a Bachelor's or Master's, and at the very least a few years of studying fashion design.
But at that point, coconogacco had only had two or three classes a month in half a year, and so it came down to trying hard in a limited amount of time, and in spite of me saying "Aim for ITS!" I think I was saying a lot of stupid stuff. Frankly, the students themselves were half in doubt about it all, but as I kept saying "Let's aim for the world!" their motivation slowly grew. Eventually, once the door was opened and we looked inside, we ended up going all the way from Japan's first nomination to Japan's first grand prize. So, we completely exceeded our expectations.
-Wow.
So now if I think back on it, yeah, the idea of participating in a contest really raises the level of perfection of a work. I think that the act of challenging the world is fundamentally a good chance tied to growth.
It's a chance to see how your own works are reflected by an objective point of view, when you try facing that obscure thing we call "the world."
In addition, there's not many chances in Japanese learning environments to show your work to people from overseas, so in that sense too, I recommend it.
-So when you went, "Aim for the world," that really changed the works too, right?
It introduces them to the state of the world. It says, there are these kinds of designers, there are these kind of ways of looking at the world, there are other students, et cetera. To know one's rival is important. By accomplishing a concrete goal, the students' awareness changes too.
-Where do you want to take cocogacco from here?
I don't think I want it to get too big, but I want to be able to bring it towards substantial programs. I want to nurture our international network, which has grown bigger thanks to projects with Saint Martins and an offer of joint classes with Southern California Institute of Architecture, and provide more opportunities for student exchange. Domestically, I want to engage in activities that help get an environment ready in which fashion can be studied academically. For this, relationships with existing educational institutions are essential.
-Your number of students is gradually increasing now, and so what is the number one thing you want to tell to them?
To find the things other people like that they enjoy and are able to do themselves.
-How is it balancing life as a fashion designer and life as an educator?
It's like two wheels. What I'm understanding is that only the expressions are different. The high-level concept inside of me is "showing the beauty of dressing up," and at coconogacco I convey that through education, and at writtenafterwards I convey that as a personal expression.
You really want to be able to naturally grasp these two-sided things. Of course there are things you lose out on this way too, but (laughs) it's said that if you run after two hares you will catch neither. I think, well, isn't catching two rabbits pretty good?
-So it's like two things coming from one root. I see. As a conclusion, I'd like to ask you to send a message to all those competing for awards.
It's dangerous to be too taken by awards, but isn't it good to take them as one kind of entrance, a place that gives you a chance to expand your own value?
You also get chances to meet people responsible for work both domestic and overseas. I think those meetings are probably the most important.
-Mr. Yamagata, obviously there's much persuasive power in what you say. Thank you so much for today!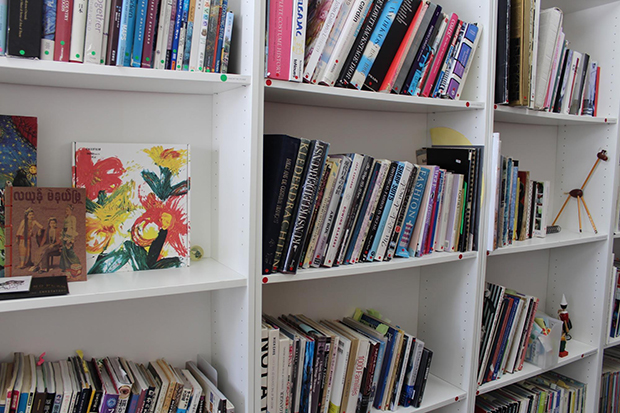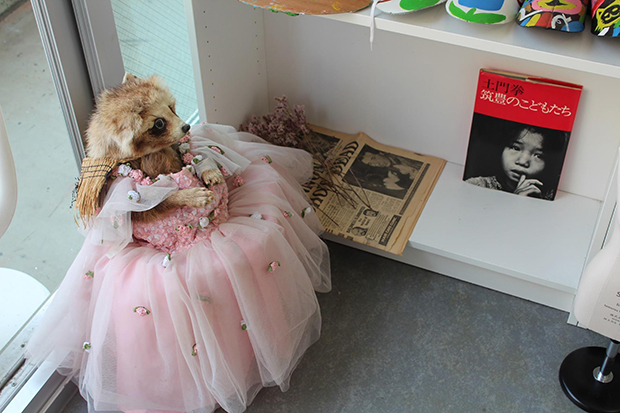 Editor's postscript
I feel like I was able to come into contact just a bit with Mr. Yamagata's sense of scale, his high-reaching will, and the secret to his sharpness. And, I was very encouraged by what he said, about how aiming for awards enlarges your worldview, about how awards back up an artist just starting out, and about how there are many companies, mainly apparel companies, that support these awards. It would be great to make these kind of places and arrangements, huh? Can someone go out and start linking up some Japanese businesses with some overseas partners?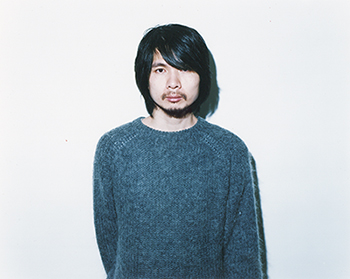 Graduated from Central Saint Martins in 2005.
Worked as a design intern for John Galliano while in school.
Received three awards in the ITS#3 international competition.
Started writtenafterwards in 2007. Has participated in the Tokyo Collection fashion show since September 2008.
Held the opening fashion show at the Arnhem Mode Biennale in 2009.
Held fashion shows in Australia and Austria in 2011.
Won an award for new talent at the 2012 Fashion Editors' Club of Japan Awards.
Won the Special Award at the 2015 MAINICHI FASHION GRAND PRIX.
Chosen as the first Japanese semifinalist for the LVMH Prize.
In addition, he supervises coconogacco, a place of study for the experience of fashion expression.
Written by
kanamori kao
AWRD編集長
出版社リトルモア、ファッションブランドシアタープロダクツの創業プロデューサーなどを経て、AWRD編集長に就任。主婦・NPO法人ドリフターズ・インターナショナル代表・「悪魔のしるし」代表代行・マクラメ部部長など兼務。 After working fora publishing house LITTLE MORE and acting as a founder and creative Producer of a fashion brand THEATRE PRODUCTS, Kao is now Chief Editor of AWRD. Housewife, Director of the NPO Drifters International, Acting Director of Akumanoshirushi, Director of Macramé Department, among others.