The OPC Hack & Make AWARD, a contest which uses the open-platform camera OLYMPUS A01※, was held in 2015.
The event, with awards sponsored by Olympus Corporation, aims to create a fan community that embodies the concept of the OLYMPUS AIR, a new camera that works in coordination with smartphones to take you through shooting photos, processing, and publishing them on social media, and to work together with that community to discover a new way to experience photography, with the goal of broadcasting those photographs to the world.
We recruited creators ahead of the product's commercial release, letting them know about the camera's features and potential, and holding a Hackathon and Idea-athon. We published Olympus technology, including 3D data for the casing as well as a software development kit and more, setting up three categories: applcations, accessorites, and projects, and sought out ideas covering a broad range including accessoriy ideas and photography applications.
※This product is not currently being sold.
※This information dates from 2015
OPC Hack & Make AWARD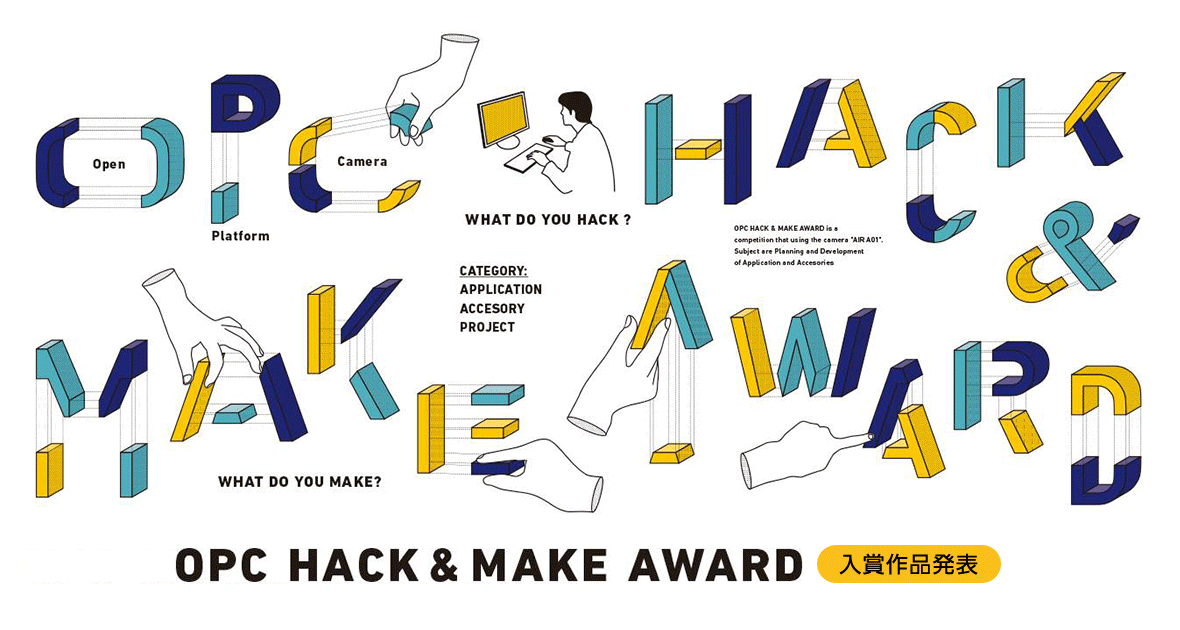 <Award Overview>
OPC Hack & Make AWARD
Recruitment Period: 2015.6.29-8.24
Recruitment Categories: Applications, Accesories, Projects
URL:https://opc.olympus-imaging.co...
Judges: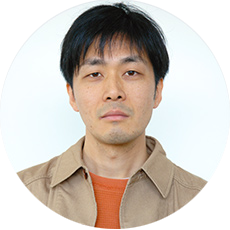 Shigeru Kobayashi / Institute of Advanced Media Arts and Sciences (IAMAS), Instructor at the Research Center for Industrial Culture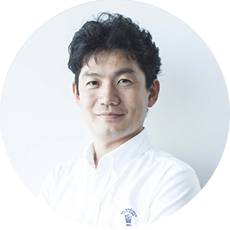 Kōichirō Eto / Senior Researcher, National Institute of Advanced Industrial Science and Technology / Executive Committee Chair, Nico Nico Beta Society / Media Artist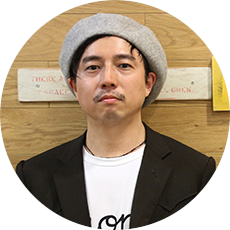 Kazumi Oda/Former Head Editor,GIZMODO JAPAN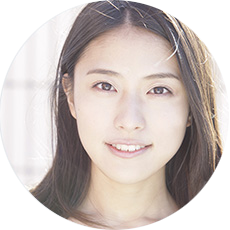 Ayaka Ikesawa / Actress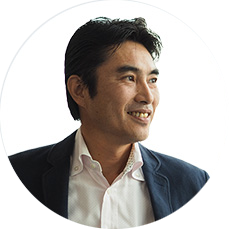 Takaaki Ue/ Olympus Corporation Head of Business Development, BusinessDevelopment Room Buseiness Develompent #2 Headquarters
Broadening our horizons, with creators! Hosting the Hackathon & Idea-athon
During the recruitment period, we provided 3D data and an application development kit (SDK) for the open-platform camera (OPC), and held an OPC Hackathon and Idea Workshop!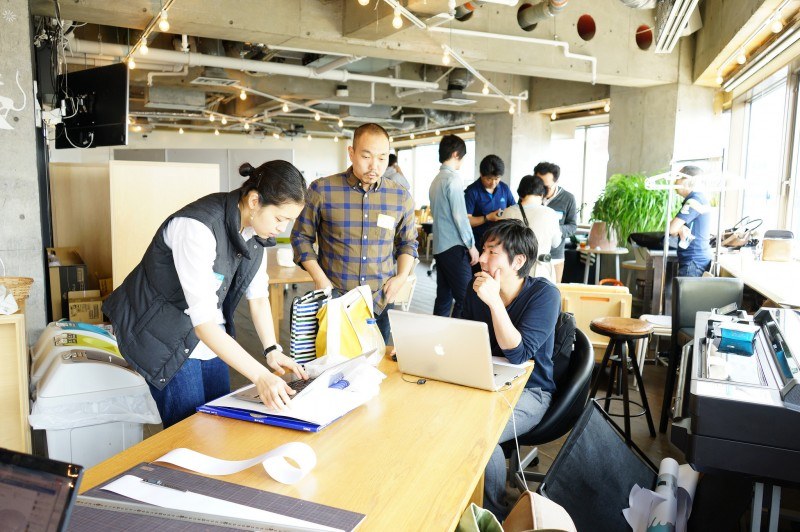 By removing the region-locking on highly confidential software, we joined with participants, in taking on the challenge of creating new value.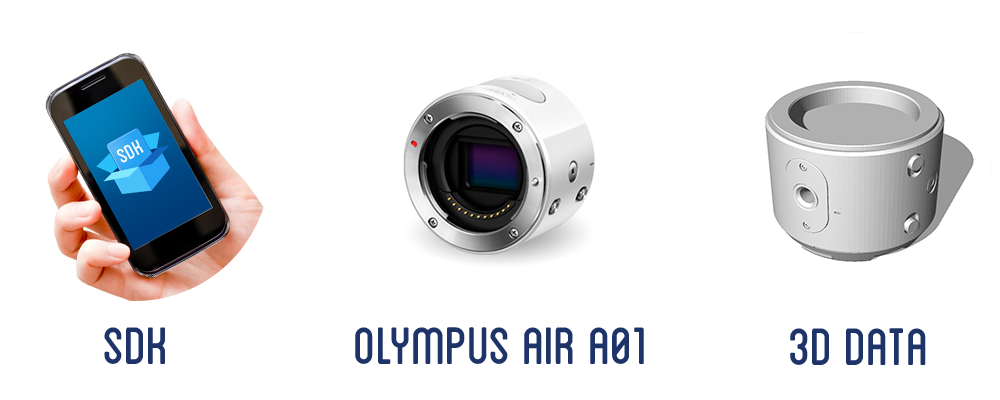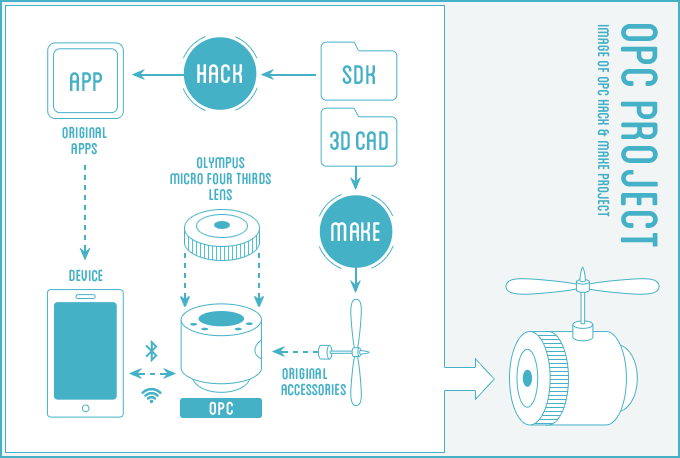 SDK: The Olympus Camera Kit for Developers is a software development kit that makes it possible to develop Android/iOS applications for the open-platform camera (OPC).
OLYMPUS AIR: A camera based on the concept of fusing the intelligence of a smartphone with the intelligence of a digital SLR.
3D DATA: The Olympus Camera Kit for Creators is a 3D data kit for the OPC's casing and joints. By using digital fabrication tools like a 3D printer and laser cutter, it becomes possible to create accessories that will make the OPC even more fun and convenient to use.
Below, you'll find descriptions of the works that were selected from the many submissions we recieved.
Prize
HAC&MAKE Grand Prize: OpcWear
Winner: Mr. Kazuya Ogawa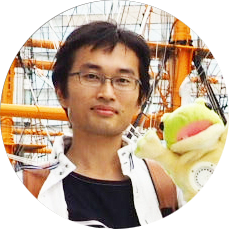 Created an app that makes it easy to snap quick pictures with a smartwatch.
Utilizes a device equipped with the OS AndroidWear, geared towards Google smartwatch like the Sony SmartWatch3 and AirA01 to connect directly to WiFi and take a picture. This combination of AndroidWear and OPC has three advantages.
1. Snapping quick pics is even more fun.
AirA01 becomes easier to use regularly, as you can operate it one-handed, and without the annoyance of fishing your smartphone out of a pocket or purse.
2. Compared to other common Android apps, it's more responsive, and you can expect an improvement in termse of battery usage.
With this app, LiveView displays at the same 30fps as other Android apps do, however as the resolution of AndroidWear devices is 320x320, meaning that it's very visible even on QVGA, and as a result, you gain the twin benefits of reducing WiFi transmission data (improving responsiveness), and reducing display processing (reducing battery consumption).
3.It's the smallest output device
If you consider accessories which combine with the AirA01 and smartphones, the smartphone is just too big.
Compared to that, the casing of an AndroidWear device is amazingly small, making it easier to incorporate into a variety of projects.
Application Category Prize: Astrotoy Planisphere Fusion Camera
Winner: Mr. Daisuke Koichi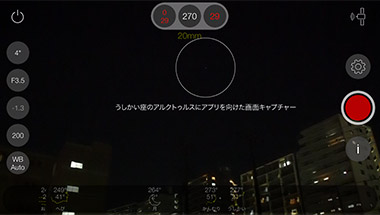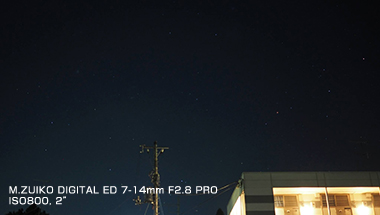 A fusion of a camera and a planisphere.

Displays a star chart of observable stars in live view, by integrating GPS and compass, directional tilt of the camera, current location, and current time. The direction and altitude of the stars that appear in LiveView are displayed, and by bringing them together with the camera's roll and tilt angles, you can easily use LiveView to capture the constellations sparkling in the sky.
Detailed photographic settings such as resolution have been optimized for taking pictures of constellations, so all you have to do is focus on the stars and you'll be able to take pictures.
Main Features
・Erorr correction function for the tilt angle of the OLYMPUS AIR and iPhone
・Smoothly switch to the area displayed in the integrated star chart (3 levels)
・Switch to LiveView (3 levels)
・Display the place and time that star information was gathered.
・Adjust image quality
Accessory Category: Casual Add-On Accessory Group for the OLYMPUS AIR A01
Winner: Hiroyasu Kataoka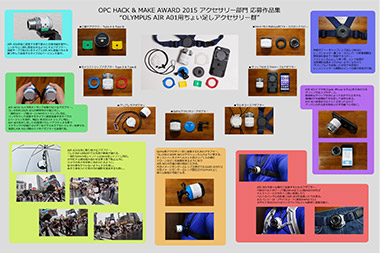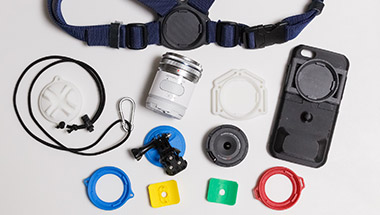 Kataoka crafted a "Little Bit Extra" accessory pack for the OLYMPUS AIR A01, which expands both freedom of use and potential locations of use.
・Tripod Adapter
An adapter that attaches to the bottom of the A01, increasing the contact area for a camera platform and making possible to more securely fix it to a tripod.
・Camera Strap Adapter
An adapter that allows you to attacha a camera strap to the A01.
The adapter boosts the A01's portability and also acts as a starting point for adding decorations.
・Umbrella Adapter
An adapter to attach the A01 to an umbrella.
・Smartphone Case and Adapter with Grip
A joint smartphone case/grip to combine the A01 with your smartphone.
Grip is securely whether you're using your left or right hands, or holding it vertically or horizontally.
・Multi-Use Adapter
An adapter that expands the possible positions and methods for mounting the A01.
・Focus Lock Cover for BCL-0980
By equipping it on the A01 when using it as an action scam, even when using gloves, etc, you fix your focus point infinintely and avoid out of focus video.
・GoPro Accesory Adapter
An adapter that makes it possible to equip the A01 with accessories meant for the GoPro, a major action cam.
Project Category Prize: Third Eye: OPC-Binoculars Attachment
Winner: Mr. Gen Ikezawa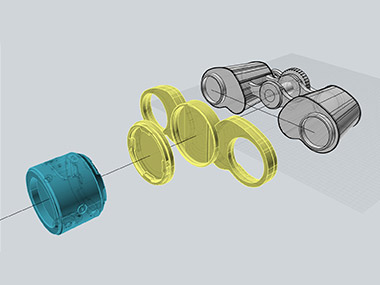 The Third Eye: OPC-Binoculars Attachment is a system that equips the OPC with a telephoto lens, using binoculars as it's sight.
It's constructed from the OPC, binoculars, a telephoto lens, and an attachment to affix the OPC to the binoculars.
The Third Eye was actually developed with birdwatching in mind, but the method simply makes sense for anyone who wants to use the finder-less OPC with a telephoto lense.
Capturing your subjects with a finder is difficult, but the field of vision of binoculars is brighter and easier to see with when compared to that of a camera, making it easier to capture your subjects.
The detailed report for part two is here.
Working together to create tomorrow's innovations.
The era where people can customize and create the things they want to make has arrived.
This project t cultivated open communication between makers and users in order to develop new items and services were developed through a co-creation process.
※ OLYMPUS A01は現在販売を終了しております。
※この情報は2015年時点のものです。