The "A new invention that makes kids crazy! ~ Recruit children's crazy items to replace smartphone ~"creative awards by All Nippon Airways (ANA)'s "WonderFLY" and Loftwork's "AWRD" are currently underway.
WonderFLY is a hybrid platform combining creative awards that invite superior ideas and crowdfunding to bring these ideas to life. Although it has been less than two years since ANA launched the initiative in 2016, many stunning ideas have completed the path to commercialization.
At first, one may wonder why ANA is challenging itself in a project that does not seem to have any obvious ties with the flight business. Through a conversation with Kevin Kajitani, the instigator of WonderFLY at the ANA Digital Design Lab, and Mr. Nihonyanagi of Loftwork, we will deliver the thoughts behind the project and how it ties in with the airline business.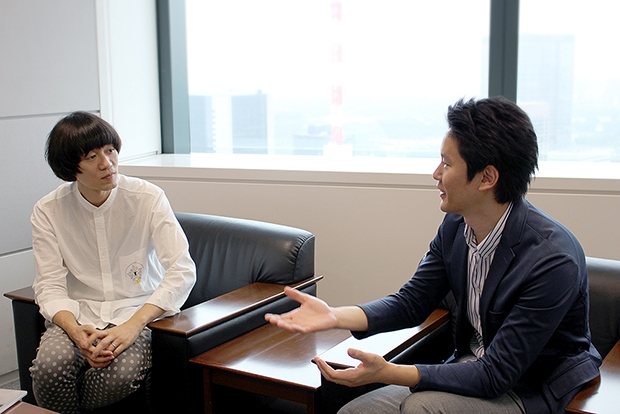 We want to support somebody's new challenge and give them a chance!
ー(Tomohiko Nihonyanagi, Producer, Loftwork )It was surprising to learn that ANA, an airline, had launched a project like this. What circumstances led to its birth?
(Kevin Kajitani, ANA Digital Design Lab)
The Digital Design Lab, where I belong, is a department that was launched in 2016, and is tasked with the mission of finding new possibilities that may become sources of future revenue. WonderFLY was born from this mission.
Around that time, there was word that Kickstarter would be introduced in Japan, and I felt that the crowdfunding method of fundraising would become more commonplace.
I thought, through crowdfunding, ANA could collaborate with customers to support people that are pressing forward with new ideas to create a better world.
And if we were going to do it, I arrived at the vision that we would provide support from A to Z, from idea creation to prototyping, fundraising, and sales.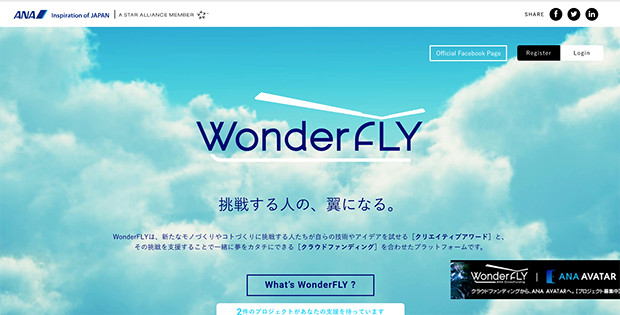 Japanese brands were once a source of pride and inspiration. How can we contribute to creating new ones?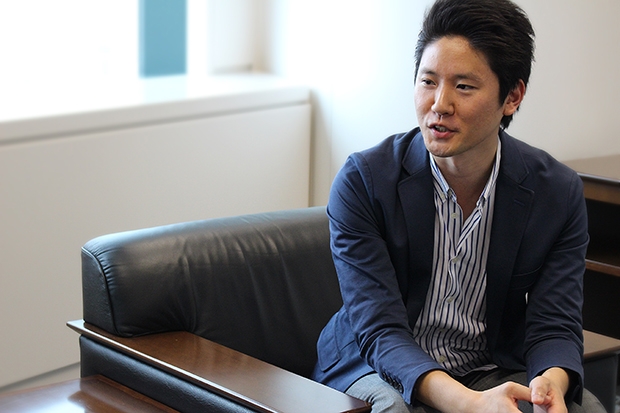 As a Japanese-American, I lived in the United States for 26 years.
When I was a child, Japan seemed so cool. There were Nintendo games and anime, fashion, and software to create fads like Tamagotchi. In hardware, Sony had the edge with products like the Walkman and headphones. Cars were dominated by Toyota. That was the environment I grew up in.
But lately, I feel like I don't hear such things as often. When I asked myself what the reason might be, my hypothesis was that there wasn't enough funding to enable Japanese craftsmanship, or monozukuri, to thrive. And when I looked into the current state of investment in Japan, I was right.
When comparing the size of the venture capital and angel investor market with the US, Japan's is only about 1/35 the size. Not to mention, much of the investment is of the corporate type, causing activities to be restricted and bound by corporate limitations. On the other hand, individual investors are mainstream in the US, with crowdfunding being the driving force behind accelerating momentum in this direction.
—So Japan's investment circumstances were having an effect on monozukuri.
Japan has many things that are unique and found only in Japan, from traditional techniques to culture. There are so many great things, but if they can't be shared with the world, then that would be a shame. I thought, "I want to give strength to Japan."
It's been nine years since I moved to Japan, and there are so many companies and people undertaking so many projects. I want to scale this movement to take all of these Japanese ideas, creations, and innovations overseas with the goal of showing the world just how great Japan is.
ANA providing support from ideas to commercialization and sales channels will yield connections to the airline business
—Although there are many examples of organizations doing just crowdfunding or just awards, I don't think there have been any services that connect the two and sell via e-commerce.Could you give a specific example from WonderFLY?
We have two model cases. The first is a case born from the theme of "upending the fundamentals of travel" at the inaugural creative awards.
This is the "SC00" mobility scooter (electric wheelchair) that can be readily used by people who had given up on traveling due to deterioration in their walking abilities. It's lightweight and can be folded up into a compact form, which allows it to be carried onto not only airplanes, but also trains, buses, and taxis. Of course, it also meets Japanese safety standards, in addition to those in Europe and the US, enabling users to ride it with peace of mind even while vacationing abroad.
The proposal was from Takahashi Seigawara, a tile manufacturer, but we were able to use their technology and expertise fostered in that field to come up with the electric wheelchair concept.
Currently, we're exploring the possibility of selling this product on A-style, the online shopping site operated by ANA. If we can make this happen, then the "A to Z" package will be complete in earnest.
Taking the opportunity from SCOO, Takahashi Seigawara spun off this business to establish Curio Co., Ltd. Now, they are traversing the globe on ANA aircraft, for reasons ranging from overseas business trips to attend caretaking events to visits to their factory in Taiwan.
—I see! It seems that the reason why ANA had to take on this project is now abundantly clear.
That's right. I thought that there had to be people who would think, "ANA supported me back then, and I want to return the support by taking the 'blue wings' on my trips for business and pleasure." It took a while to explain, but this is how what I do connects with the airline business.
Getting back on topic, the second idea was a different one that also came about from the same theme.
This is "SHIZUKU," a gift item that can create "espresso-like tea."
The idea here is to use the "ice brew" method of tea brewing, which takes time, but also produces the sweetest tea. Using the time-honored "ice brew" method, it connects "long wait times during flight" and "long wait times for ice-brewed tea" to change boring time spent in-flight to one of excitement.
The idea was brought up by a graduate student at the Nagoya Institute of Technology, and he has since started his own company through an investment from the university.
Creating a movement through collaboration with others and services in the same industry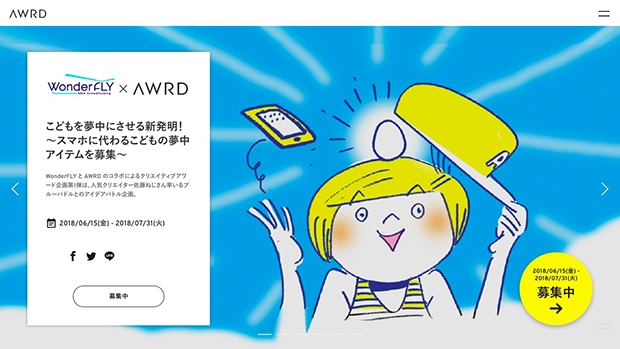 —This time around, the awards are being held in collaboration with AWRD, but there are also joint projects being held with, for instance, A-port, a crowdfunding initiative operated by the Asahi Shimbun Company. What led you to seek out collaborations with other services?
Well, the A to Z system is finally beginning to bear fruit, but regardless of how great of a platform crowdfunding is, it can't stand on its own without participation and support from many people. In this sense, WonderFLY still has some work to do with its name recognition.
So, I thought that different platforms could completely team up to advertise the same projects on their respective platforms, creating a total collaboration. I believe that to create a movement, the best performance can be achieved not by one company acting alone, but through teaming up with a variety of people.
—I was glad to work with you on AWRD. I understand that this time, there are some new methods in play for the awards, primarily the "creator versus" aspect.
Yes. We hope that we can get some high-quality ideas through incorporating the new method of pitting Blue Paddle, a group led by Neji Sato, a popular creator, against the applicants.
—Kevin, I think that your vision is definitely something that we can work together on. I'm so thankful for this opportunity.
It's exciting to think about the different ideas that we'll get to see!
---
Editor's Note (Nihonyanagi)
During our short time together, I genuinely felt that the "DNA of effort and challenge," a venture mindset that has continued at ANA since its founding that is said to have started from just two helicopters, is alive and well in people like Kevin.
Applications to the ANA WonderFLY X AWRD creative awards are open until July 30. Many methods of participation are available, from coming up with ideas to providing support via crowdfunding, or both. Ideas for the children, who hold the keys to the future. How would you participate?
A new invention that makes kids crazy!