Since Bijutsu Techo's Art Critic Recruitment Contest's inception in 1954, it has been looking to introduce the next generation of art critics and allow their new talents to blossom. In honor of Bijutsu Techo's 70th year anniversary, it will be hosting its 16th Art Critic Recruitment Contest. Today, we will be looking back at the history of Bijutsu Techo and its Art Critic Recruitment Contest through an interview with the editor-in-chief Teiya Iwabuchi.
ー(AWRD Editor-in-Chief, Kao Kanamori [Omitted Below]) Lately, I was thinking about how I really wanted to talk with you when I then found out you are giving out an important-looking award. So, I thought it would be a great opportunity to come and chat today.
(Bijutsu Techo Editor-in-Chief, Teiya Iwabuchi [Omitted Below]) Thank you! I'm so happy that you are bringing up our award that not many people know about.
ー What do you mean!? When I heard that this was the editor-and-chief of Bijutsu Techo's competition, AWRD just couldn't keep quiet. Now that 70 years have passed, could you tell us about your publication and little bit about its history to get started?
"Those who can connect fine art with emerging fields and invite readers into this new world. Those are the writers I'm always searching for."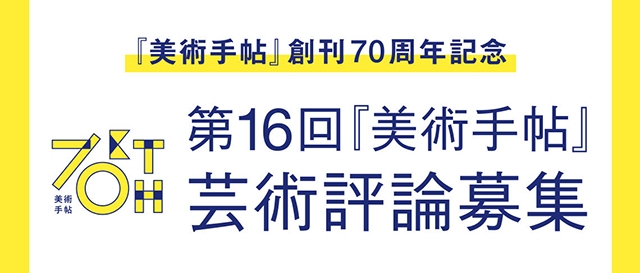 The Art Critic Recruitment Contest is an award that was started in 1954. It was originally presented as a "new critic recruitment" in Bijutsu Shuppan-sha's monthly publication, Bijutsu Hihyo. From the second time onwards, it was a joint effort between Midzue, Bijutsu Techo, The International Review of Architecture, and Design. Then, from the eighth time onwards, it has been held by Bijutsu Techo.
The first winner was Mr. Yoshiaki Tono, the second winner was Mr. Yusuke Nakahara, and the post-war critics named "The Big Three" have also won, not to mention Koji Taki and Atsushi Miyakawa who are exemplary Japanese art critics. Also, the premier Mono-ha artist Lee U-Han and the filmmaker Toshio Matsumoto, among others, are some of the artists we have awarded.
I became an editor in 2002, but at that time the Art Critic Recruitment Contest hadn't been organized since the 1993. In 2003, the editor-in-chief at the time decided to restart it after a ten-year hiatus in order to discover new talent. After that, it was planned fairly irregularly, usually once within a given five-year period. We held the contest on important years, like our company's 100th anniversary and 60th anniversary of publication.
― Who are some of the people you got to meet, and what kind of projects usually win?

Of course, the winners, runners-up, and honorable mentions use their awards as a way to write to for Bijutsu Techo, so this contest becomes way to encounter talented writers, and I'm grateful for that.
The winning submissions are varied. For example, the 15th contest winner Mr. gnck, not only talked about paintings, but really got to the heart of the problems surrounding the use of digital images in them. The runner-up Mr. Yutaka Tsukada analyzed director Isao Takahata's anime The Tale of Princess Kaguya through looking at the history of animation.
You could say that the people who tend to win are not people who conduct art history research, but rather those who can connect new fields with art in their writing and expand art criticism as a field itself.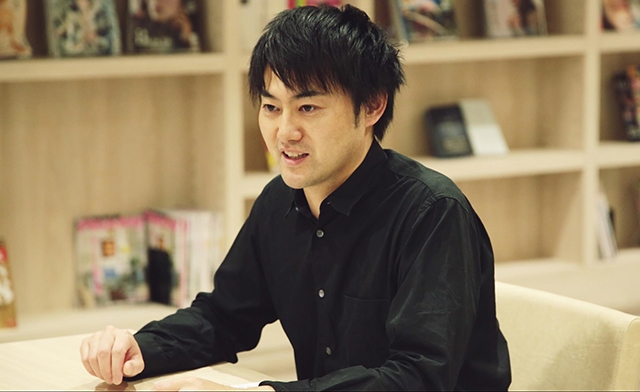 ― I understand the importance of art criticism through reading Bijutsu Techo, but what kind of role does this award play?
In Bijutsu Techo's projects, we actively look deeply into related genres, like anime, architecture, fashion, from an artistic point of view. In this, it is imperative that we create context by which to connect the fields we are looking at while also touching on art history, and writers who can do this are indispensable. Using this open recruitment to meet new talented writers is something that Bijutsu Techo finds incredibly vital.
Furthermore, I think this is something that you can see not only in fine art criticism but general art criticism.
― At Bijutsu Techo, how do you think about the art of critique?
Bijutsu Techo is distributed in book stores and is a magazine that can create new points of contact with unknown readers. As for the texts themselves, how much one can make a living, or perhaps I should say, how much one can capture the hearts of the readers through them is a gamble. I think that is something that is something only critique, and not research, can do.
Moreover, one's experience with art is highly individualistic, and that is not something that you can share with other people. However, in order to share the value of works of art with people, we need a medium by which to speak about art. I believe that, even now, when different forms of media are multiplying, the role of written critiques are still highly necessary in order to sublimate personal artistic appreciation into pubic appreciation and connect art with the next generation.
Back issues are a gold mine. I can go back to a new perspective.
― Out of all of the issues you've worked on, are there any issues that were particularly impressive or memorable?
Around the time of our 60th anniversary of publication, we handpicked a few articles from all the issues in those sixty years and published an issue of Bijutsu Techo. At that time, Mr. Noi Sawaragi was helping us judge the Art Criticism Recruitment Contest, but he also took on the role of a special guest editor: helping us plan the page layout of the special issue, read through all the articles from our first issue up to our last one, and edit them into the special issue.
I have a lot of stories from that time, but I'll just say that while it was difficult, we made a lot of discoveries. For example, there was a time where we serialized commissioned novels.
― Novels!?
That's right. We published author and critic Mr. Nobuo Kojima's short stories. We thought we could make a modern version, so we consulted with the author Mr. Shin Fukunaga and commissioned him to write a modern version of those short stories. We also had artists handle the visuals and brought the novel back to life (it has been compiled into a special edition book called Shosetsuka no Ie [The Novelist's House]).
Additionally, even though we've already planned special editions for Ms. Yayoi Kusama several times, for this special occasion we looked through those back issues, always looking for new points-of-view. Going through all of them, I realized we could always go back to our roots, while simultaneously realizing how audacious some of the past editors were, which conversely made me feel like I could be free.
― Do you have any special new initiatives planned for your 70th year?
In 2018, we started a new series called "Playback! Bijutsu Techo." We pick one back issue and look back at its special feature through a new lens by asking: "Back then, there was this kind of perspective, but looking at this theme today, what kind of common ground can we find?" From here, we expect to be able to come up with new ideas for projects, so it's a very exciting series.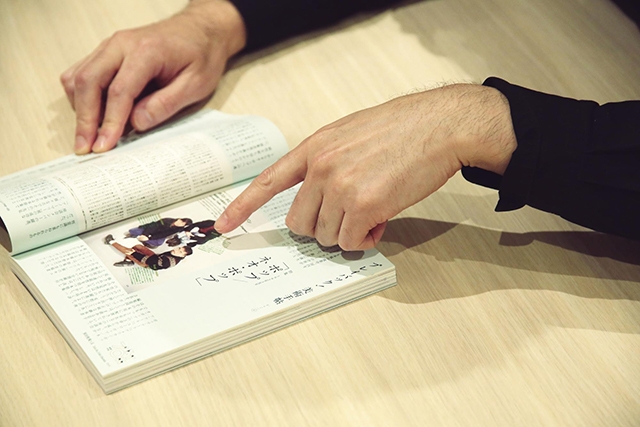 ― Lately you've really been working with online editions as well. I find that the same work of art can be perceived so differently online compared to print. Have you ever given that some thought?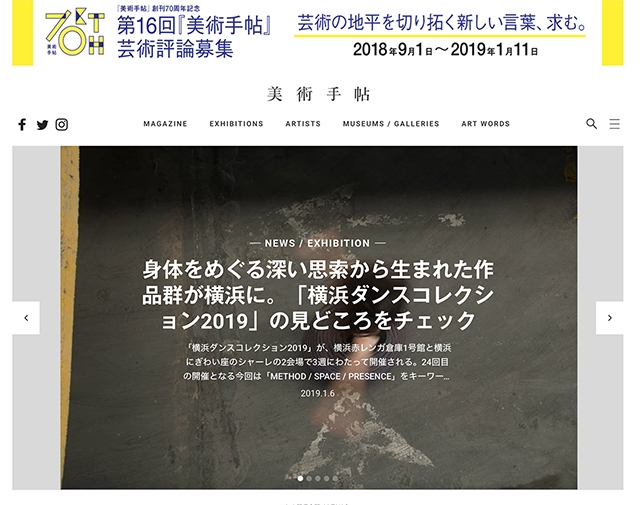 Previously, Bijutsu Techo was primarily a specialized modern art print magazine that would include everything from journalism to criticism and exhibition information. There was this sense that it needed to fill all of these roles. However, by making a web version of Bijutsu Techo, we were able to allocate content to the medium that was most appropriate. It felt like we got two wheels on the cart.
On the web, we can fulfill our journalistic role by discuss breaking news and keeping up with current events. While in print, we can package our deeper insights into some topics and us editors' questions towards the art scene together and polish our plan to have people continue reading us for years to come.
It's important that participants and organizers understand how long they can continue their relationships with one another.
― I think one of the great things about public recruitment is that you can meet people who aren't yet known. But what about you Mr. Iwabuchi? What do you think are the benefits and strengths of public recruitment?
I don't think that the ultimate goal in our public recruitment efforts is the prize. I think it's just the motivation to get people to participate. I've had the privilege of being invited to judge at art contests, and I've learned that just because you win the grand prix doesn't mean that your future is promised. I see that it's usually the people who miss the grand prix who end up have long careers.
Therefore, I think it's more important that people recognize that simply taking a step, for example, presenting their work to judges again, can influence their chances of connecting with the people they've met. It's a matter of how much someone can imagine their future self when they apply.
On the other hand, for organizers and judges as well, the likelihood they give somebody a chance afterwards is, quite obviously, not dependent on if that person wins, but on how long they think they can have a relationship with that person. However, there aren't many chances where one can do that.
― Finally, do you have any words of advice for those applying to the Art Criticism Recruitment Contest?
Since this is a prize that will appear in Bijutsu Techo, even if it is a little rough around the edges, I want to read something that will create new worth in the field of criticism and will have some kind kick to it.
You need at least a minimal background in art history, but we also look forward to hearing from ambitious critics whose submissions, at first glance, may seem to have crazy theories, but who have a power in their words and persuasive strength.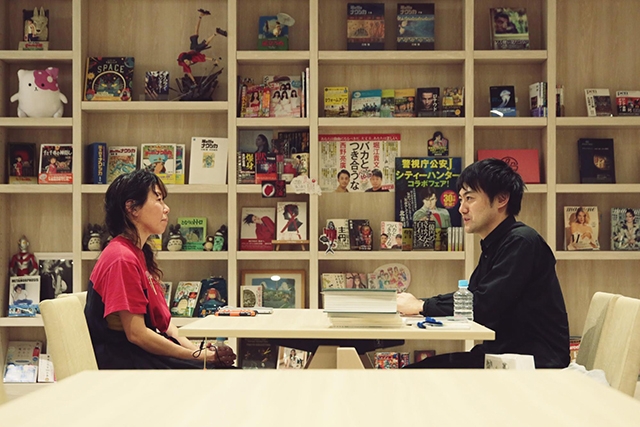 ■PROFILE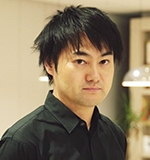 Teiya Iwabuchi/ Bijutsu Techo Editor-in-Chief
Born in Yokohama in 1975. Graduated from Keio University Faculty of Economics in 1999. Become an editor at Bijutsu Techo in 2002. Has been in current position since 2008. In 2017, he released the online version of Bijutsu Techo. He is involved widely throughout the art scene, acting as a judge in public competitions and speaking at events.
<Event Information>
■16th Art Criticism Recruitment Contest
Accepting Applications September 1st, 2018 to January 11th, 2019 (Requisite Arrival)
Themes: Art critique. Everything from paintings, sculptures, pictures, videos as well as other visual media, to music, dance, performance, architecture, design, art education, museology, aesthetics, etc.
Anything broadly pertaining to the arts is acceptable.
謝辞:最優秀賞(証明書+ 300,000円)、準優勝者、優秀賞(一部を除く)
URL:http : //www.bijutsu.press/hyoron/
写真提供:テラウチギョウ