In November 2019, Shibuya Scramble Square opened directly above Shibuya Station. On the 15th floor is "Shibuya QWS", a joint, members-only facility that has received attention from a wide range of fields including highly perceptive business people.
With AWRD this time, during the period of "Open QWS" (Friday, November 1st–Friday, November 8th) when non-members could also use the facility in commemoration of the grand opening, there was a call for ideas that would hack this newly created facility, and also ideas that would make use of spaces in unexpected ways. On the 8th, guest judges were invited to conduct a public review board that included people involved in the launch of "Shibuya QWS" such as the QWS manager with Shibuya Scramble Square Inc. as the primary contractor, and members involved with the projects.
Now then, what kinds of ideas were assembled? We will be reporting on the "idea intersection" where various ideas intermingled on this very day.


Award name: An urgent examination of "Shibuya QWS"! 〜How is everyone hacking this new facility?〜
Invitation period: Friday, November 1st, 2019 – Friday, November 8th, 2019
Number of projects: 22
Winning projects: 3 (1 Ono Prize, 1 Hoshikawa Prize, 1 Matsui Prize)
Judges:
Yusuke Ono: Domino Architects representative, architect
Kazuya Hoshikawa: Shibuya QWS community manager
Hajime Matsui: Loftwork Inc., Layout Unit CLO (Chief Layout Officer)
URL:https://awrd.com/award/creativehack_awrd_qws/works


Unconventional Shibuya QWS spaces that are already being used in unexpected ways

With the concept of "The intersection of possibilities for questions to the world from Shibuya", the members of "Shibuya QWS" comprise a wide range of users including business people from corporations, creators, artists, researchers, and students. Due to the interactions of various people, they advance diverse projects on a daily basis while producing material that is connected to societal values.


The spaces of "Shibuya QWS" support the activities of those members. This space configured from the four floors of CROSS PARK, PROJECT BASE, SCRAMBLE HALL, and SALON are based on the concept of "reframing" that produces new values so that the members can flexibly make use of them. By inlaying the spaces with something that gives off an "uncomfortable feeling", the designs are meant to stimulate to perceptiveness of the visitors.
By narrowing your focus, you can see at every turn how meticulous the interior design is, with material not used for its original purpose for the walls and floors, and furniture that is several decades old. The sensation of putting yourself in an environment that is different from usual seems like it will promote new ideas.

This and that is possible because of AWRD
At the time of the public review, AWRD's director Kobiyama first gave a presentation about examples of how AWRD has been used.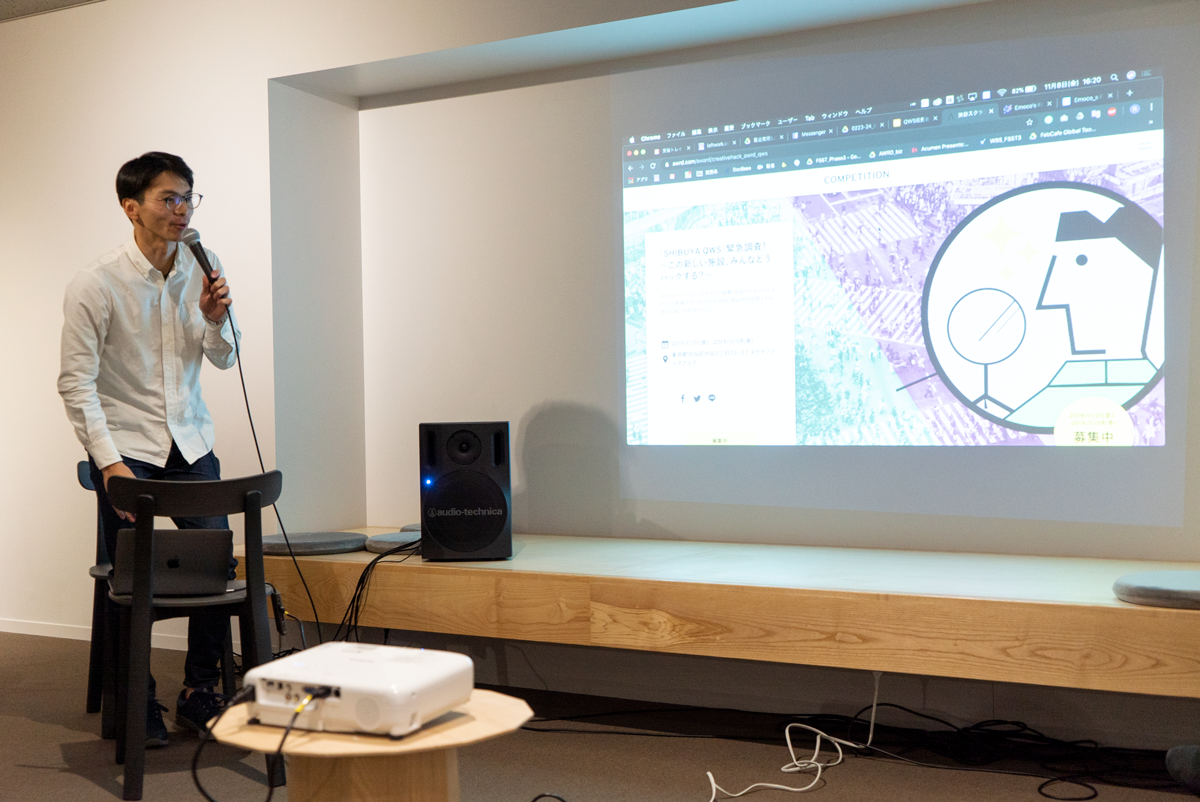 Ryo Kobiyama:
AWRD is a service that connects creators with corporations and accelerates business. The truth is, at "Shibuya QWS", a system is used for an open recruitment program called the "QWS Challenge", but via an open platform, I want it to be used as an engine that produces new values.

If it is difficult to effectively operate in your own company the various phases that includes planning, management, recruitment, and announcements, we have prepared plans you can use that reflect all kind of orders. These go form the planning stage, to approaching creators during the recruitment phase, assigning judges, making announcements, handling PR, and even things related to the output such as hosting award ceremonies and exhibitions.
After the presentation about AWRD, the open judging finally started! The judges along with the audience that had gathered carefully examined each of the 22 entries as they were projected one at a time.
These are the 22 entries.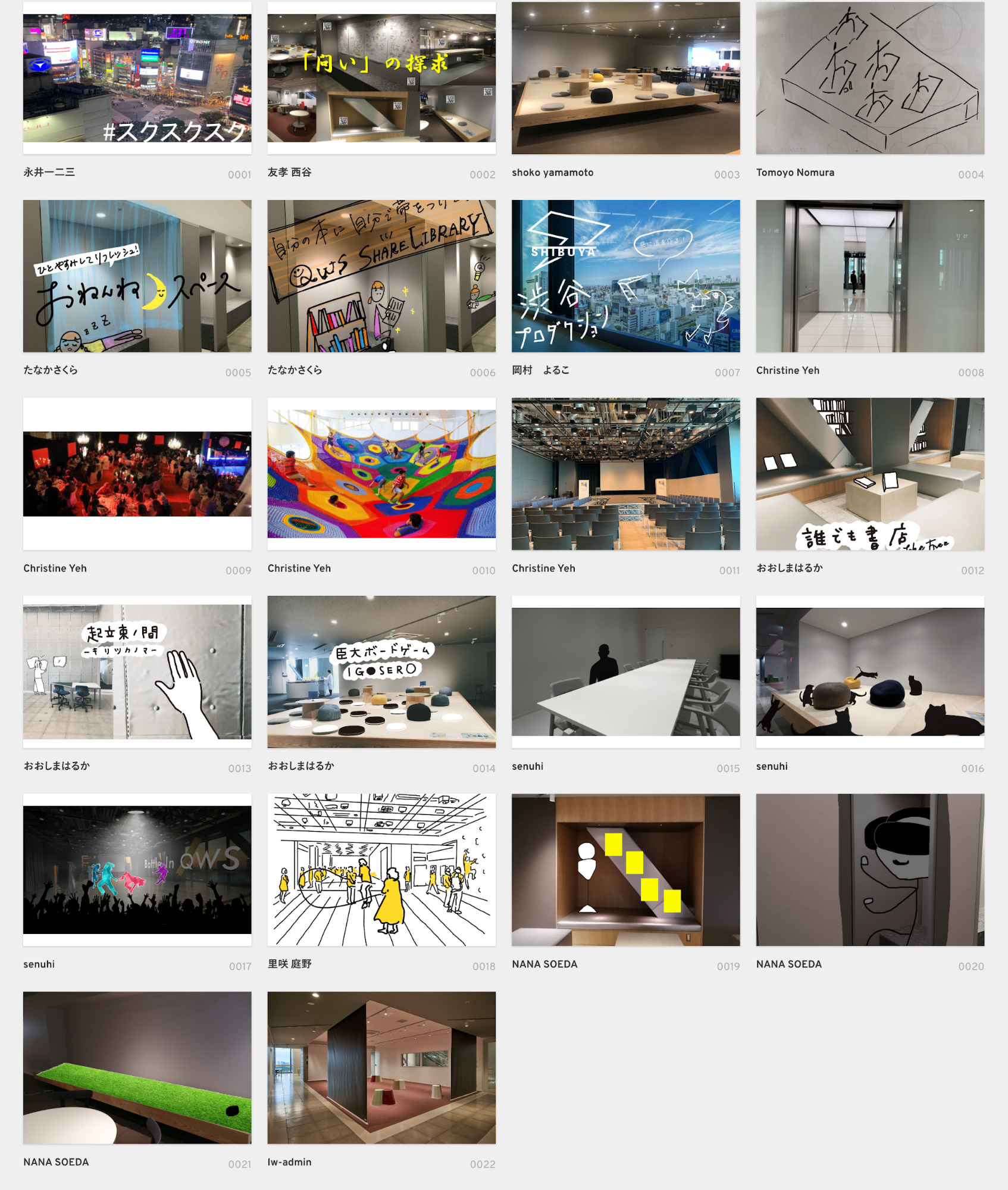 The three judges viewing the entries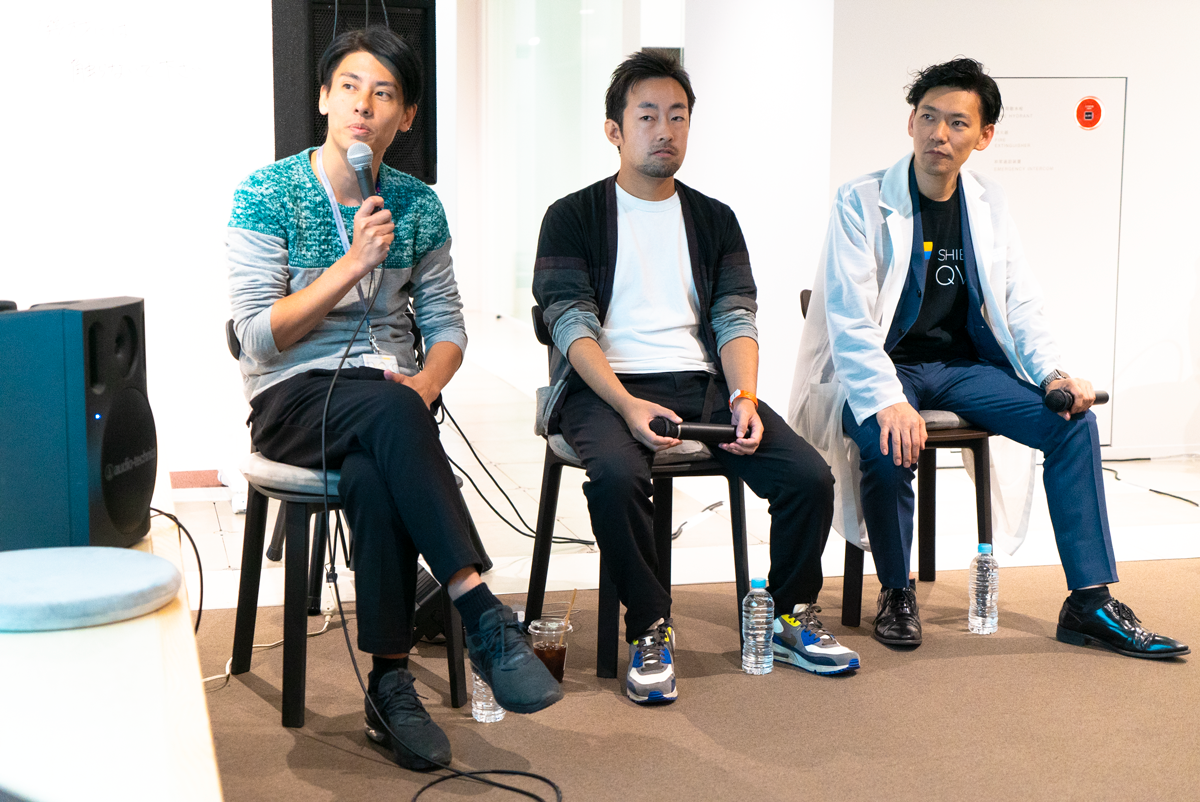 At the venue, there were also applicants taking part in the public review who personally conducted their presentations.
This is the entry from the unique perspective of a man who has been a dancer for 10 years while working as an employee at Loftwork.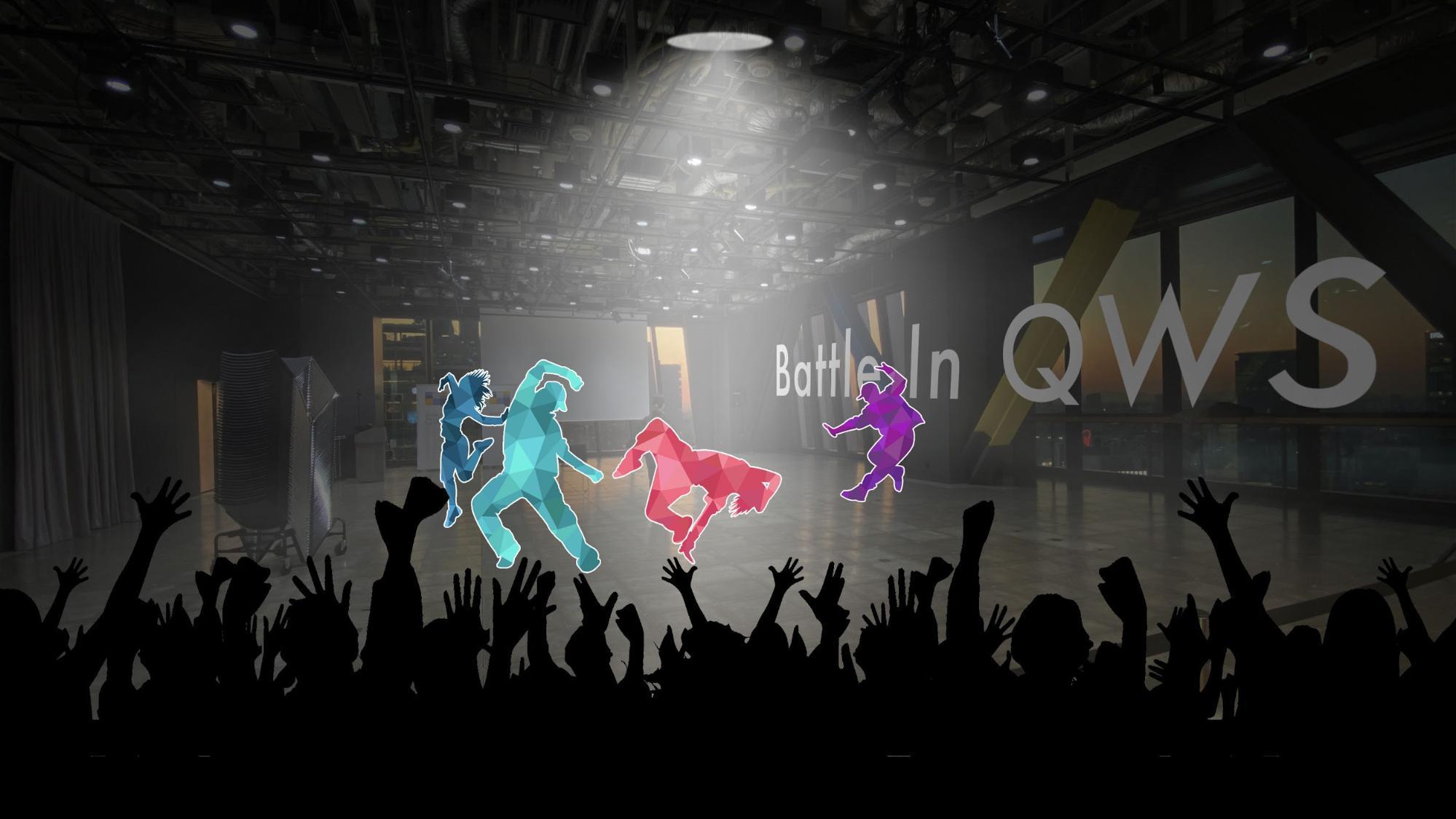 Title: Battle In QWS ~A dance battle unleashed at a Shibuya skyscraper~
Creator: Senuhi
The concept is this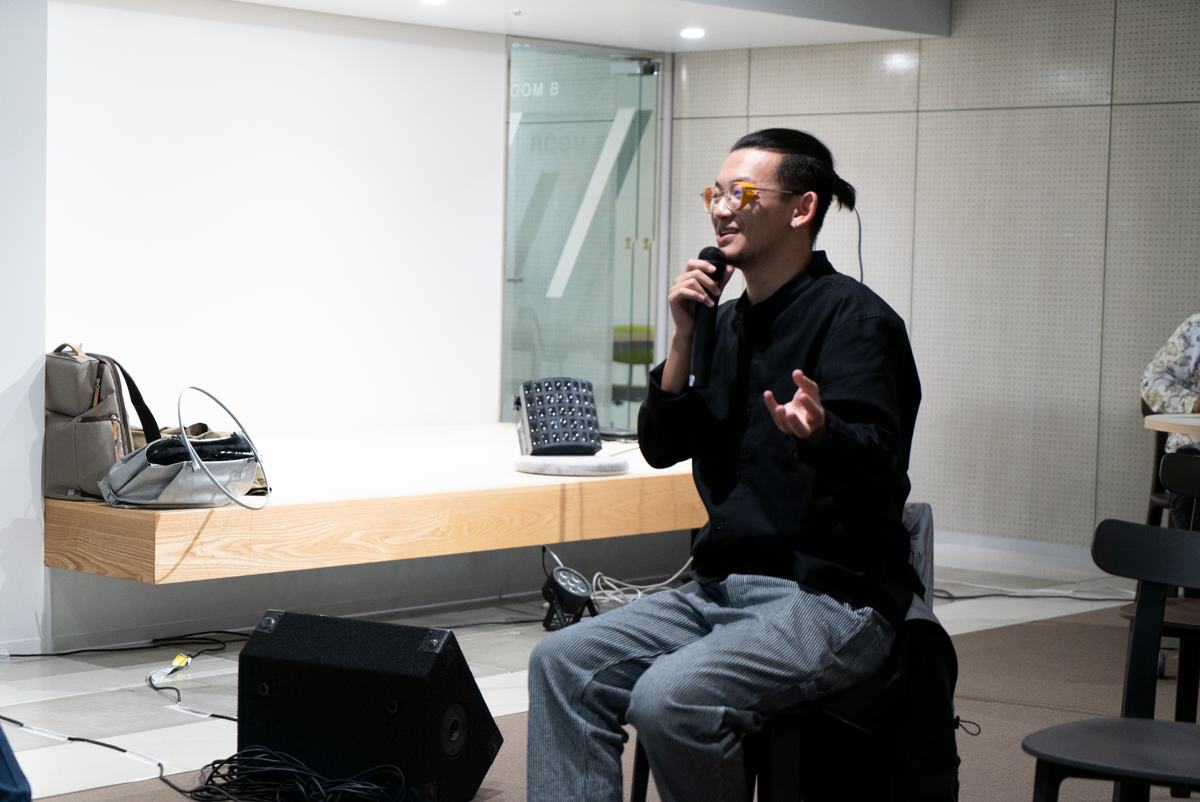 It was praised as a unique idea, and even more concrete ideas and opinions flitted about from the judges.

Senuhi:This idea is from me thinking about being able to do something bold related to street culture at QWS right in the middle of Shibuya.
Yusuke Ono:I like it. It could be done with just a DJ booth, so I think it would clear any issues with equipment. By using QWS as a stage, you can see the dancers via the ceiling by looking up from below, and if you look outside, you can produce an interaction with the town. I like how it produces an interaction with the town via QWS.
There were other ideas that likened the floor to an exercise area.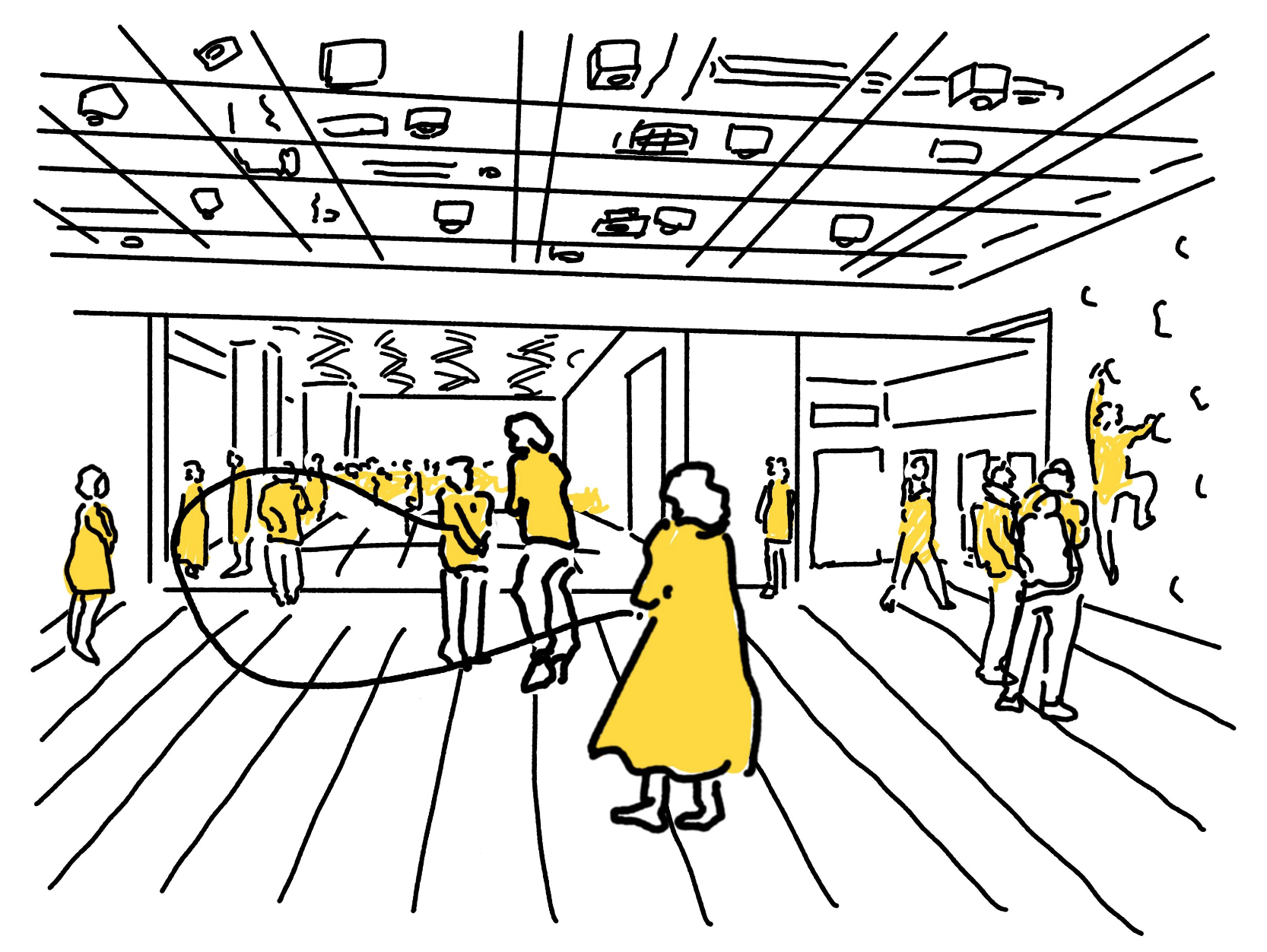 Title:Play Space!

Creator: Lisa Niwano
The concept is this
Idea for spaces that go beyond preconceived notions, creating a stir in the venue
After judging all of the numerous ideas, each judge selected one entry. Here are those glorious entries that were selected!
Ono Prize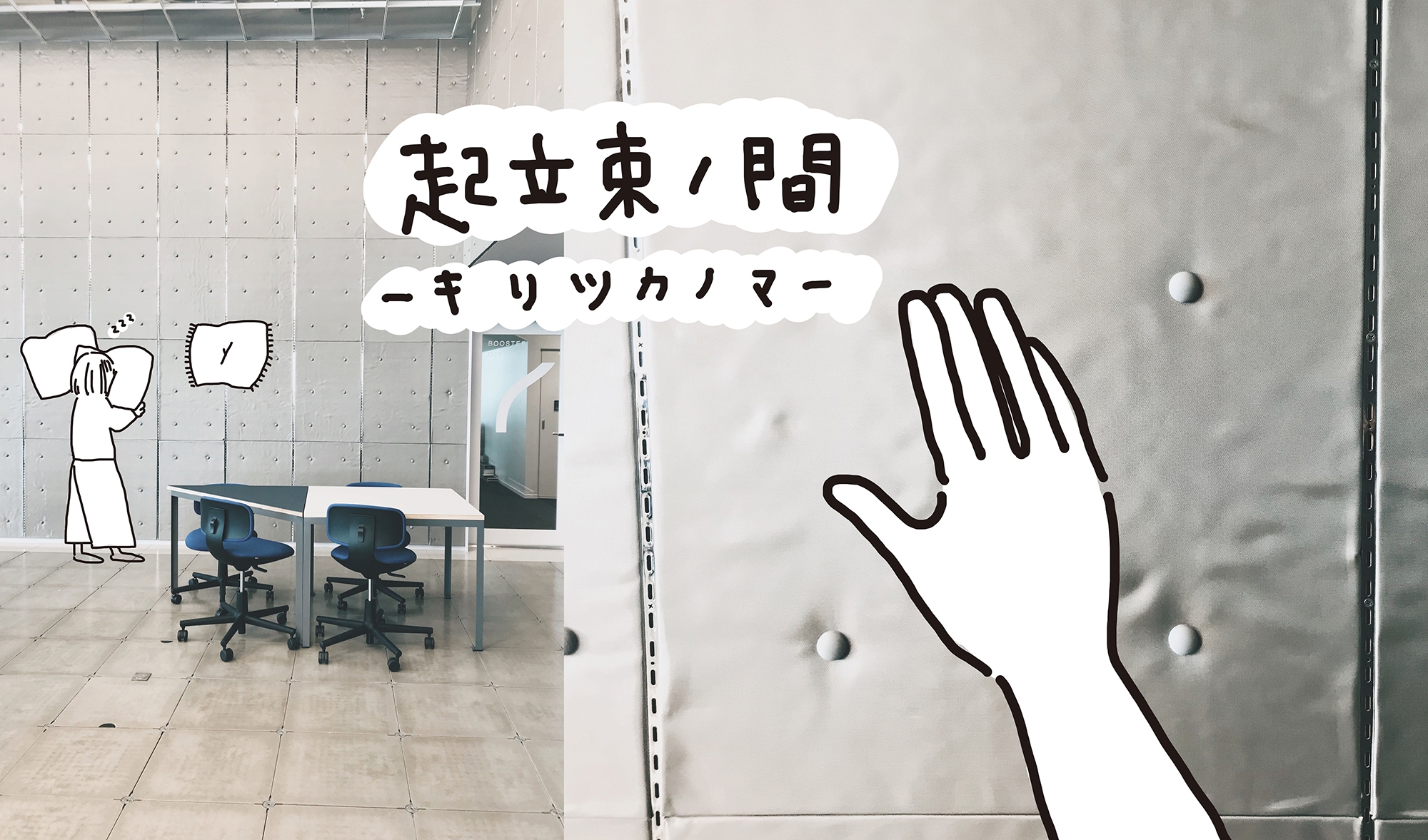 Title: Standing Period
Creator: Haruka Oshima
The concept is this


Yusuke Ono:
When looking up from a scramble intersection, the ceiling of this floor stands out the most. The ceiling and lighting intersect, so it would be easy to tell people where QWS is, and I also like how it makes use of the walls. Unlike other floors, QWS's workspace encompasses two floors, so the high ceiling is one of its features. And the walls feature a design where metal fittings can be hooked on the boundary between the soft panels. This is a nice idea that effectively makes use of that. You can hook and force in your favorite massage points, and perhaps, if you made it your own in the neighboring Fab space, it would be cute to see them all lined up in a row.


Hoshikawa prize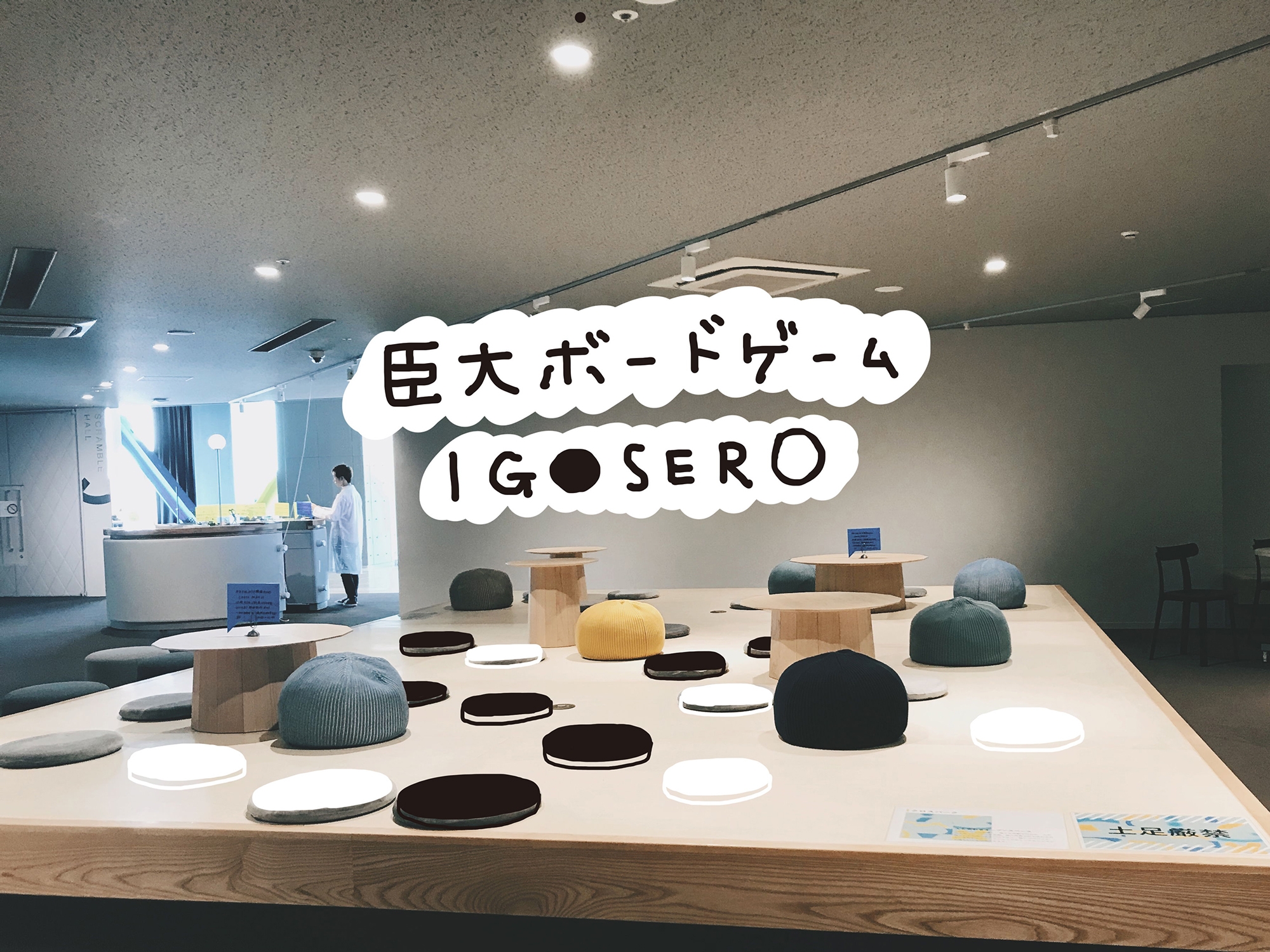 Title: Huge Board Game
Creator: Haruka Oshima
The concept is this

Kazuya Hoshikawa:
Before you know what is going on, children will draw a grid in the schoolyard and have fun making up arbitrary rules. Looking at this idea, I think it is interesting as a project that allows adults to make use of QWS's blank spaces and seriously think up ways to have fun. If you held that as a periodic event, couldn't you make a fun experience while involving all kinds of people? QWS's members range from high school students to people in their 90s. I thought it was interesting to look at people seriously thinking and moving around regardless of generation.
Matsui Prize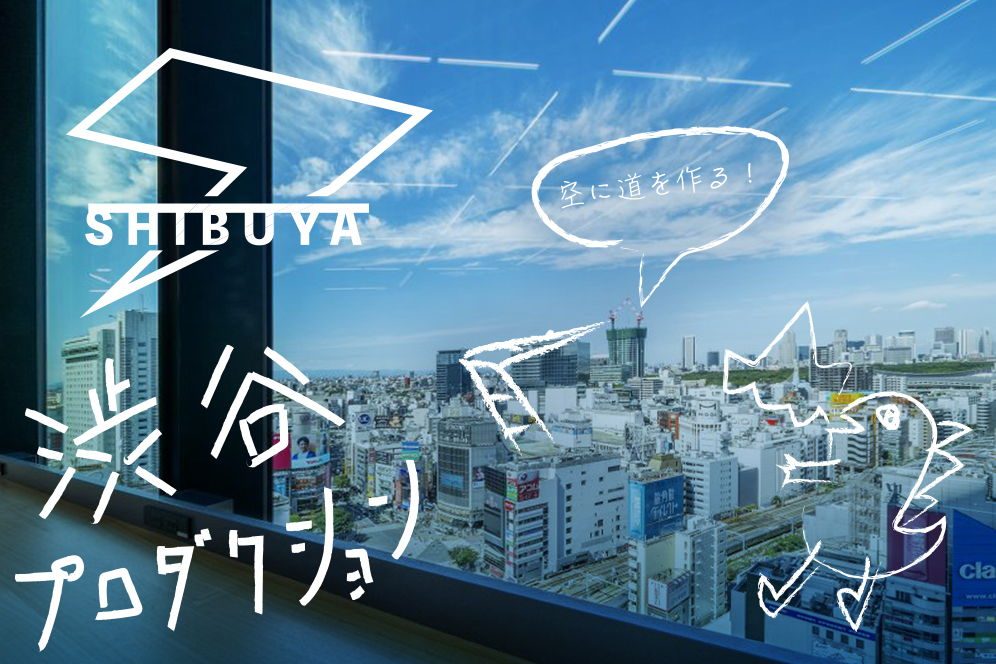 Title: Shibuya Production
Creator: Yoruko Okamura
The concept is this

Hajime Matsui:I find an idea that hacks windows to be interesting, both as photo spots, and as visuals when looking from the outside. It seems like you could surprisingly get immersed in having fun just by using your imagination instead of making use of the capabilities of our civilization.
I think it would be nice to let children write it out, because it would be difficult to draw on the windows.

Yusuke Ono:
I also do this occasionally. lol
I go up to the roof and think stuff like, "If I jumped from this building, I could go over there." I find it fun just thinking stuff like that, and I think that also promotes mindfulness. I like thinking with a fixed view.
Despite being a short term award, several ideas that went beyond preconceived notions were displayed, and there was a stir in the venue with various "Aha!" moments. Going forward, I look forward to the day when the entries the judges selected are used as ideas for QWS's spaces. Currently at "Shibuya QWS", they are accepting tours and previews as needed. Be sure to take this opportunity to experience "reframing" spaces!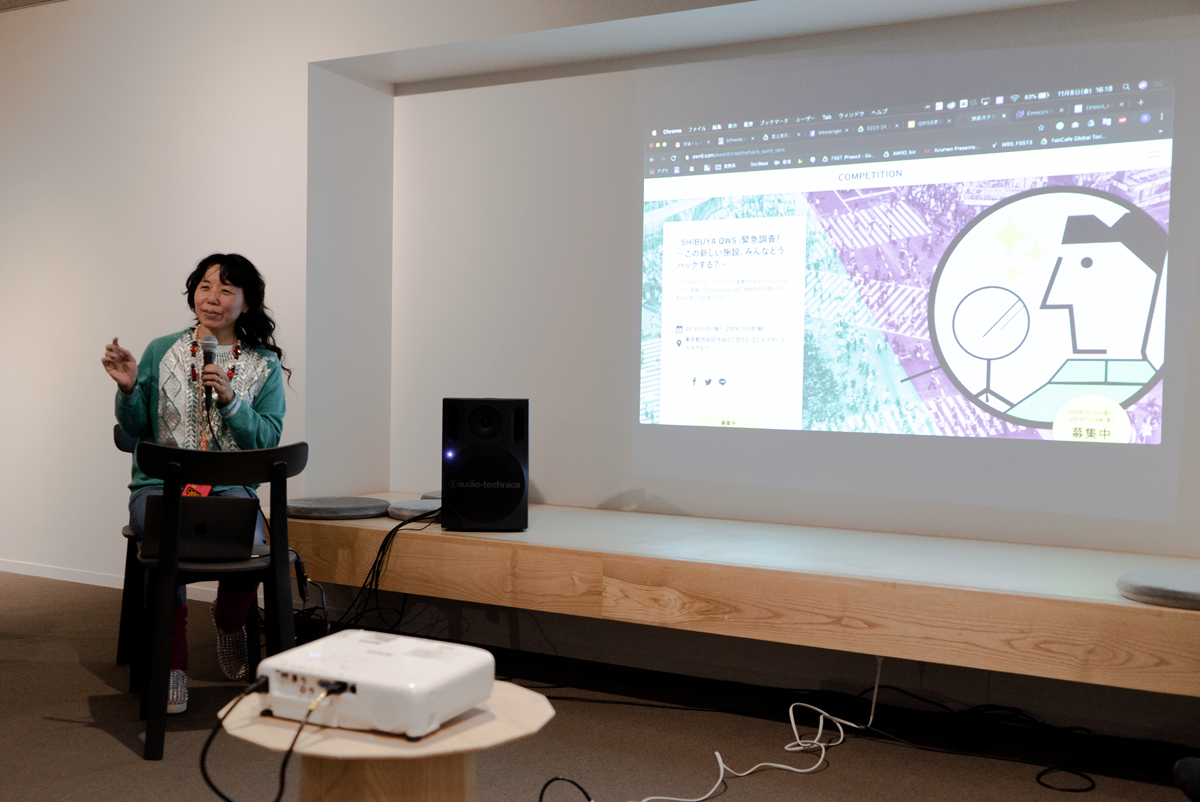 In November 2019, there was a large feature update for AWRD, and it is now possible for anyone to launch a project online that asks for these sorts of ideas.
You can use them with ideas produced from within a team, and also for public projects with in-house management, and with a judging period within three days, it is available to anyone for free as long the organizer registers as a member.
Feel free to make this into a place where all kinds of ideas are tested.
Click here for details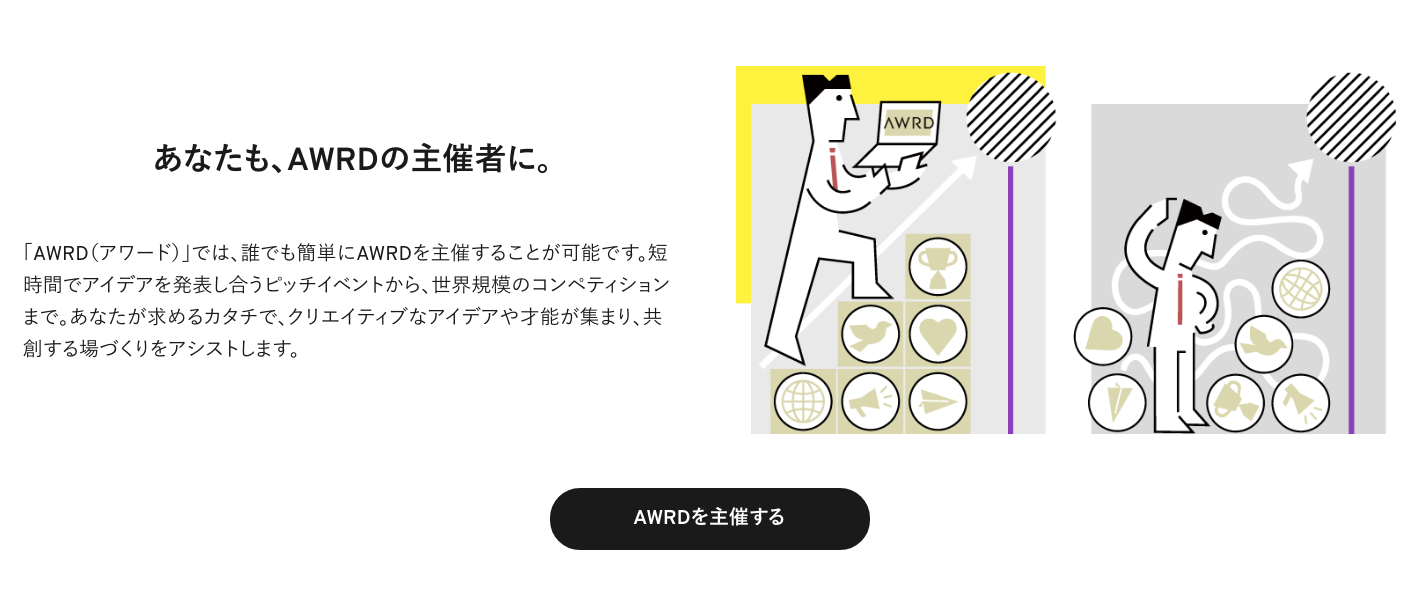 ■SHIBUYA QWS
https://shibuya-qws.com/

■AWRD
https://awrd.com/
About Service
https://awrd.com/myawrd/startmyawrd/start