Outline
Major cities worldwide have recently seen a spike in demand for medical masks due to the global 2020 coronavirus (COVID-19) outbreak, with insufficient mask supplies quickly becoming a serious social issue. FabCafe Global saw this situation as a chance to create a better future, even as the world continues to change and the mask problem becomes increasingly severe. The importance of medical masks has only continued to increase, so FabCafe sought to gather ideas for any and all types of masks from around the world with the "Mask Design Challenge 2020".

Main Results:
- Individual judge award: $1,000 (2 awarded) *Winning entries will also have test products made by Shirohato Co., Ltd.
- Shirohato award: $3,000 (1 awarded) *Winning entries will also have test products made by Shirohato Co., Ltd.
- FabCafe award (1 awarded)
Judges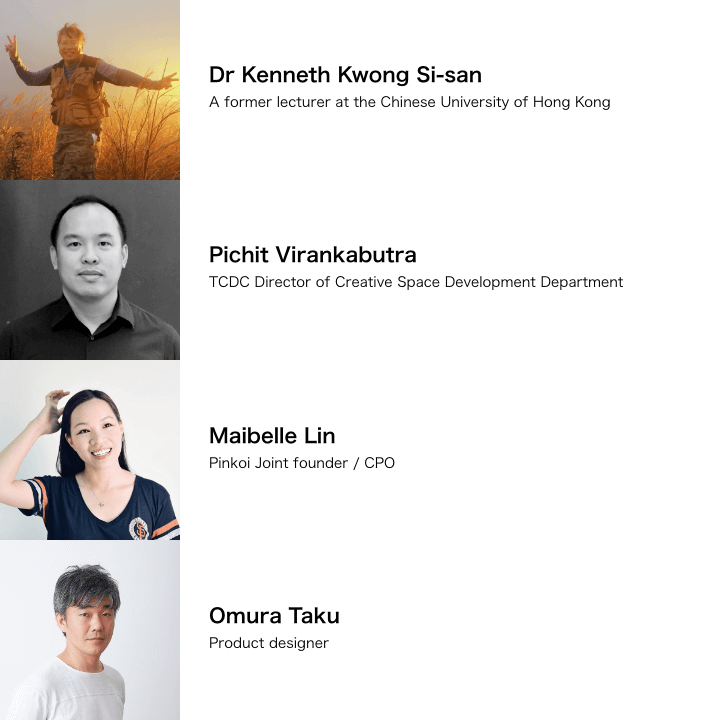 We invited a diverse group of people with backgrounds covering everything from product development to business strategy to participate in this challenge. Most notable amongst them was Dr. Kenneth Kwong Si-san of the Chinese University of Hong Kong, the developer of the "HK mask". Despite being handmade, this mask incorporates filters, enabling it to function at almost the same high level as actual medical masks.

Target Issue and Project Background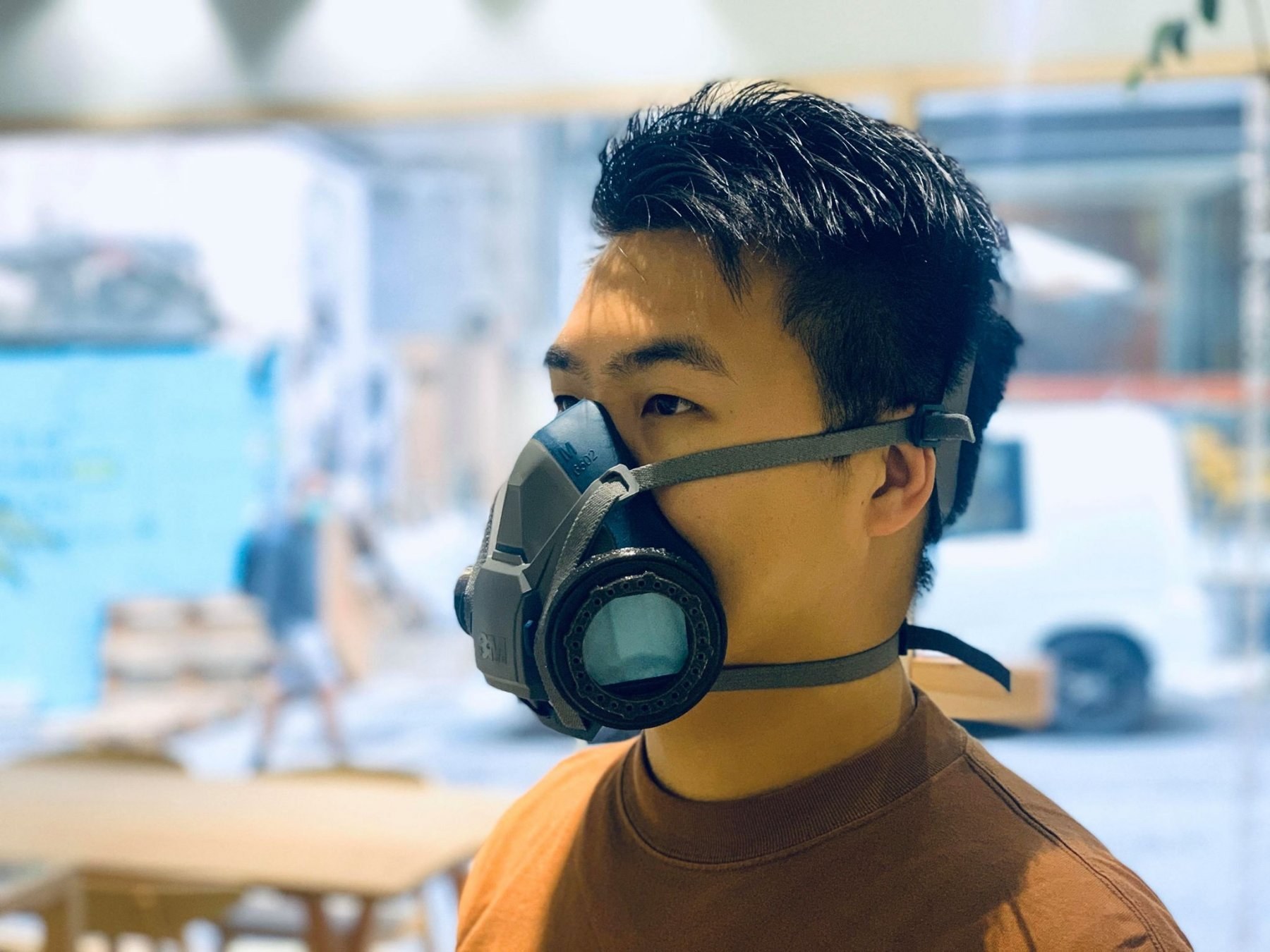 FabCafe Global is a creative network spread across eleven locations around the world, from Bangkok to Barcelona to Hong Kong. At each location, fabrication machinery such as 3D printers and laser cutters are arranged in a café-like space in order to promote and spread the "fab" (fabrication) spirit in a fun, accessible, and delicious way by hosting daily gatherings for a diverse array of creative communities.
Even as COVID-19 (novel coronavirus) has rapidly spread around the world, the situation looks quite different from country to country. Therefore, each FabCafe location served as a hub for its respective creator community, channeling local creative talent into addressing this issue. For example, FabCafe Hong Kong used 3D printing to design and create coronavirus masks, while FabCafe Bangkok worked to create portable testing booths in a joint effort with hospitals.
FabCafe Global has made it its mission to engage with the changing world and increasingly serious global state, seeking to transform the current situation into an opportunity to create a better future. This is how the mask design challenge was born, with the fitting theme of "masks and related products to change the future" used to solicit worldwide submissions. We were also lucky enough to receive the support and collaboration of the well-established mask making company Shirohato Co., Ltd., which further sped progress along.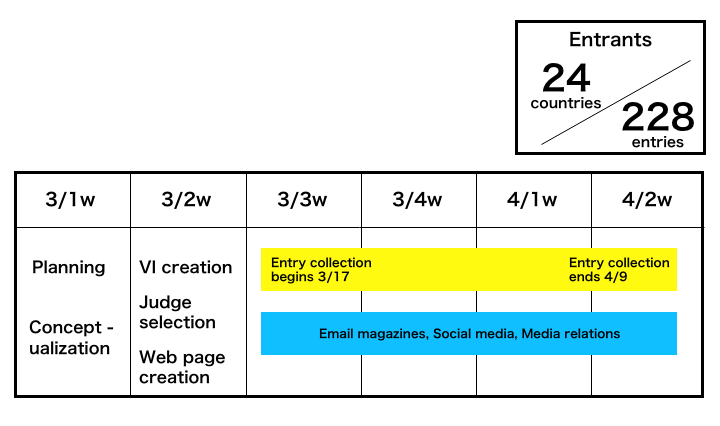 Despite the tight schedule of around two months from planning to the end of the entry period, there was a high level of interest from many countries - less than a month into the entry period there were already almost 230 submissions, making this a truly unprecedented project.
Why Use Awards?
An award competition refines the core idea of a project while encouraging innovation, a key factor in this format being chosen for this project. This approach has been integrated into many business practices and continues to gain recognition as a valuable method for open innovation. Furthermore, by using the AWRD online platform, participants could access the project regardless of physical location. During this project, we elected to use AWRD in combination with each country's respective FabCafe location to conduct PR, enabling us to discover excellent ideas from creators around the world.
What Did the Project Actually Involve?
It was necessary to conduct this project rapidly in order to respond to the constantly evolving global coronavirus situation. Fortunately, we had a very strong support framework thanks to the judges' broad fields of expertise covering areas as varied as product development and business strategy, not to mention the collaborative partnership on prototype production with Shirohato. This also allowed entries to still be in the conceptual stage during submission, and there was truly global participation, with entries coming from 24 countries.
AWRD supported the design for the entire communication process, working to collaborate with FabCafe locations worldwide on conceptual designs, project and community planning, creative direction, and award ceremony planning, among other areas.
Process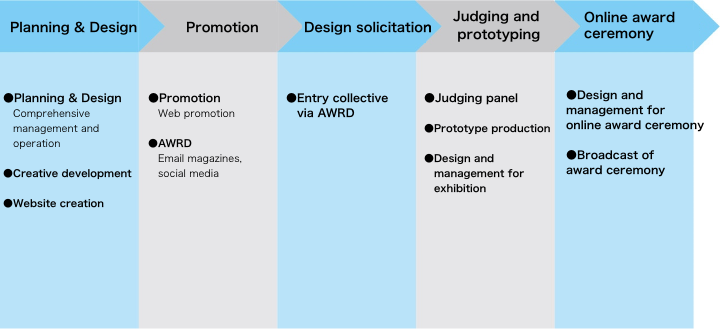 Guiding the Awards to Success
- Creating a framework to collect entries globally
- FabCafe collaborations in each country:
FabCafe's ability to act as a hub helped to bridge physical distances and effectively engage with creators, encouraging smooth collaborative work and thereby enabling all of the countries to take on this issue swiftly.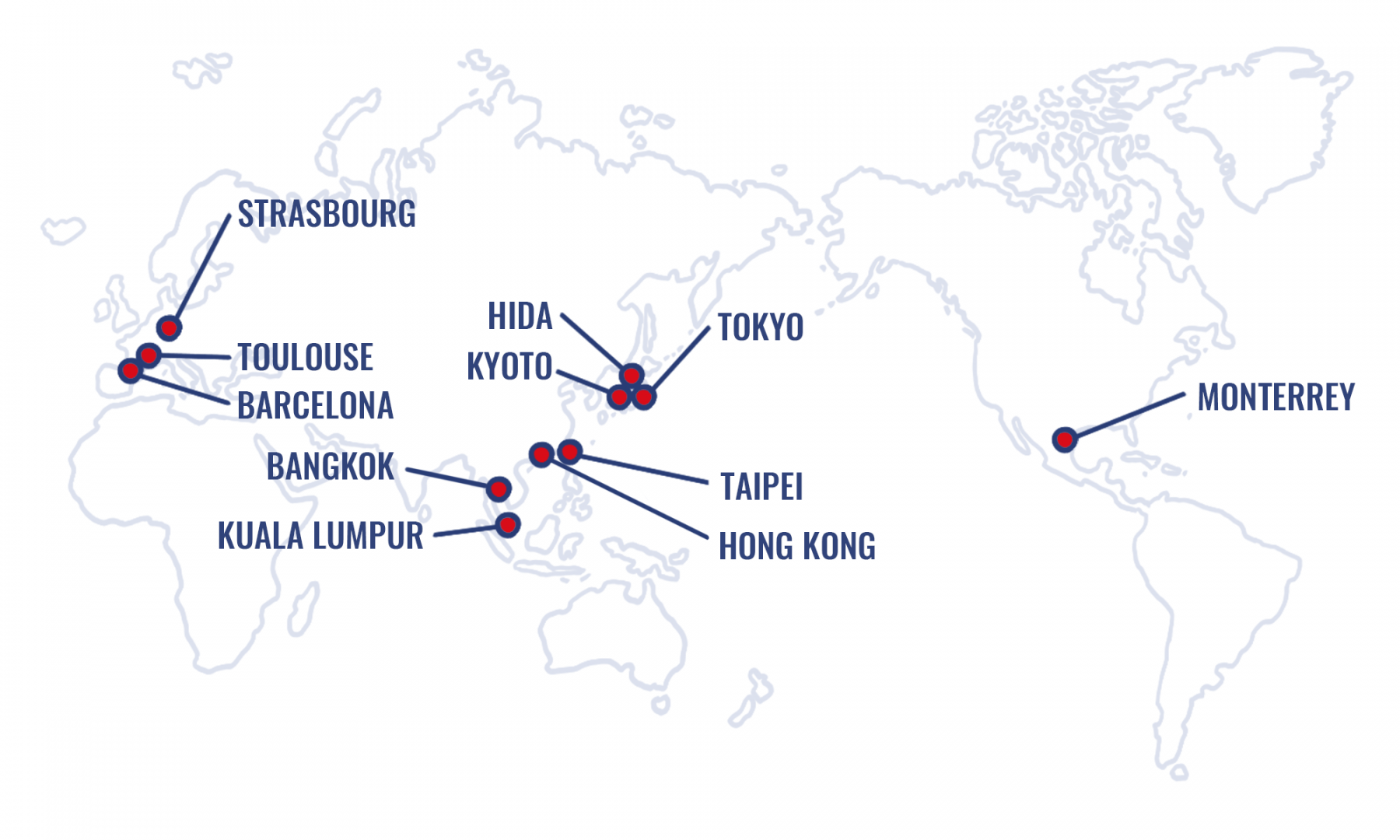 The AWRD team's function as a pacesetter
In order to collect a large quantity of high-quality submissions, it was necessary to have an overall strategy and project implementation that would foster motivation among entrants. AWRD is not merely an easy way to submit ideas, but rather also serves to facilitate in-depth communication within the community of currently registered creators, while also providing a continuous stream of information and updates via various forms of digital media, such as email magazines and social media. Finally, conducting and broadcasting the award ceremony online helped to further spread interest and awareness about the project across the globe.
Selected media publications:
Yahoo! News: あなたが考える未来のマスクとは? FabCafeがアイデアコンテストを開催
MdN Design Interactive:"未来を変えるマスクデザイン"のアイデアを募集する「Mask Design Challenge 2020」
FINDERS:「未来を変えるマスクのアイデア」を急募!FabCafeが国際デザインコンテスト「Mask Design Challenge 2020」を開催
AXIS:「FabCafe Global」が世界中のクリエイターから「未来を変えるマスクデザイン」のアイデアを募集
Colocal: 〈マスクデザインチャレンジ2020〉FabCafeと白鳩が未来を変えるマスクを募集!
Online presentation of award-winning entries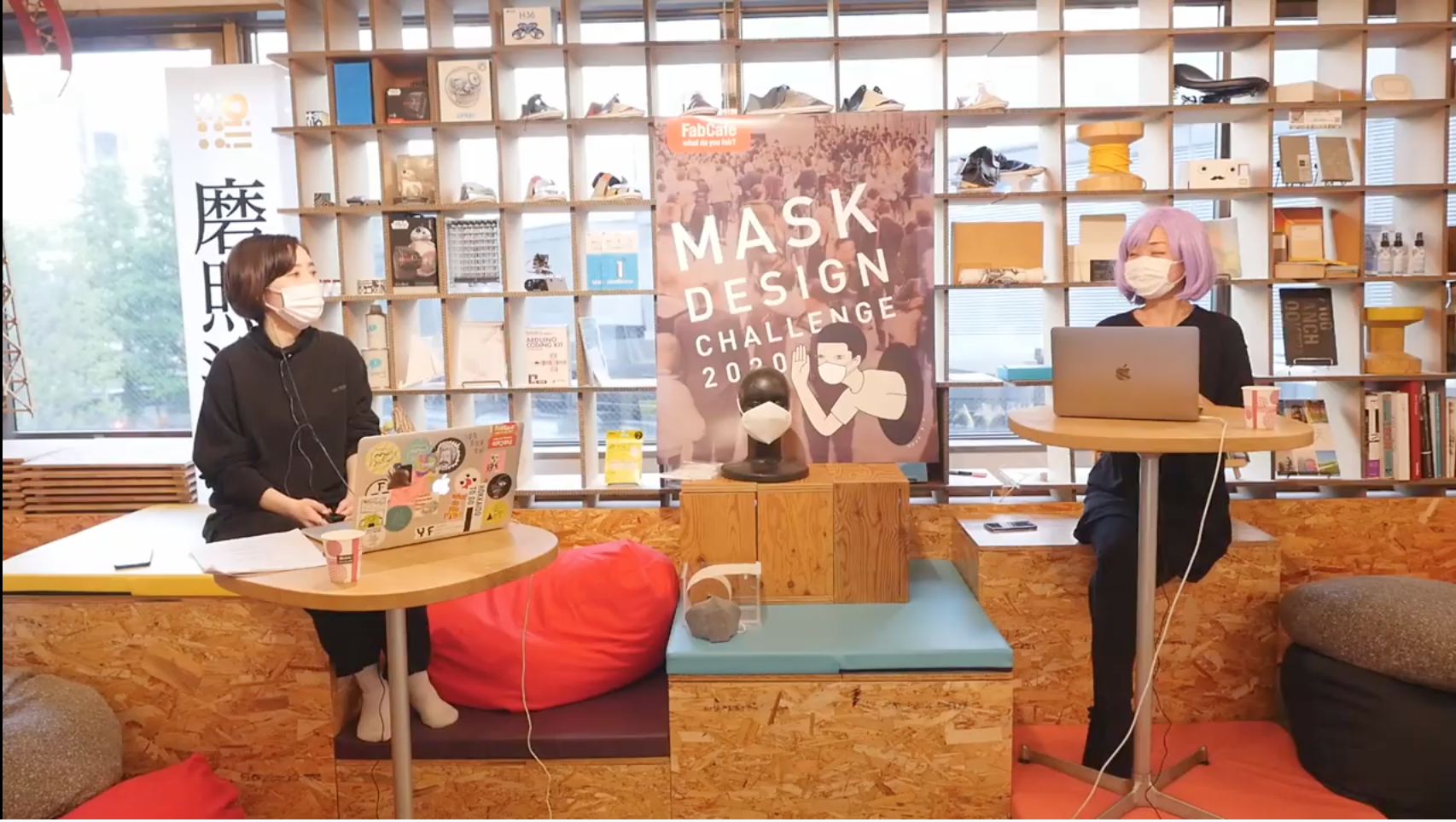 Prototype production support for award-winning entries
We provided a variety of support services, including encouraging along the prototype production process for the selected ideas, making preparations for the prototype exhibition held at FabCafe Bangkok, and supporting product commodification.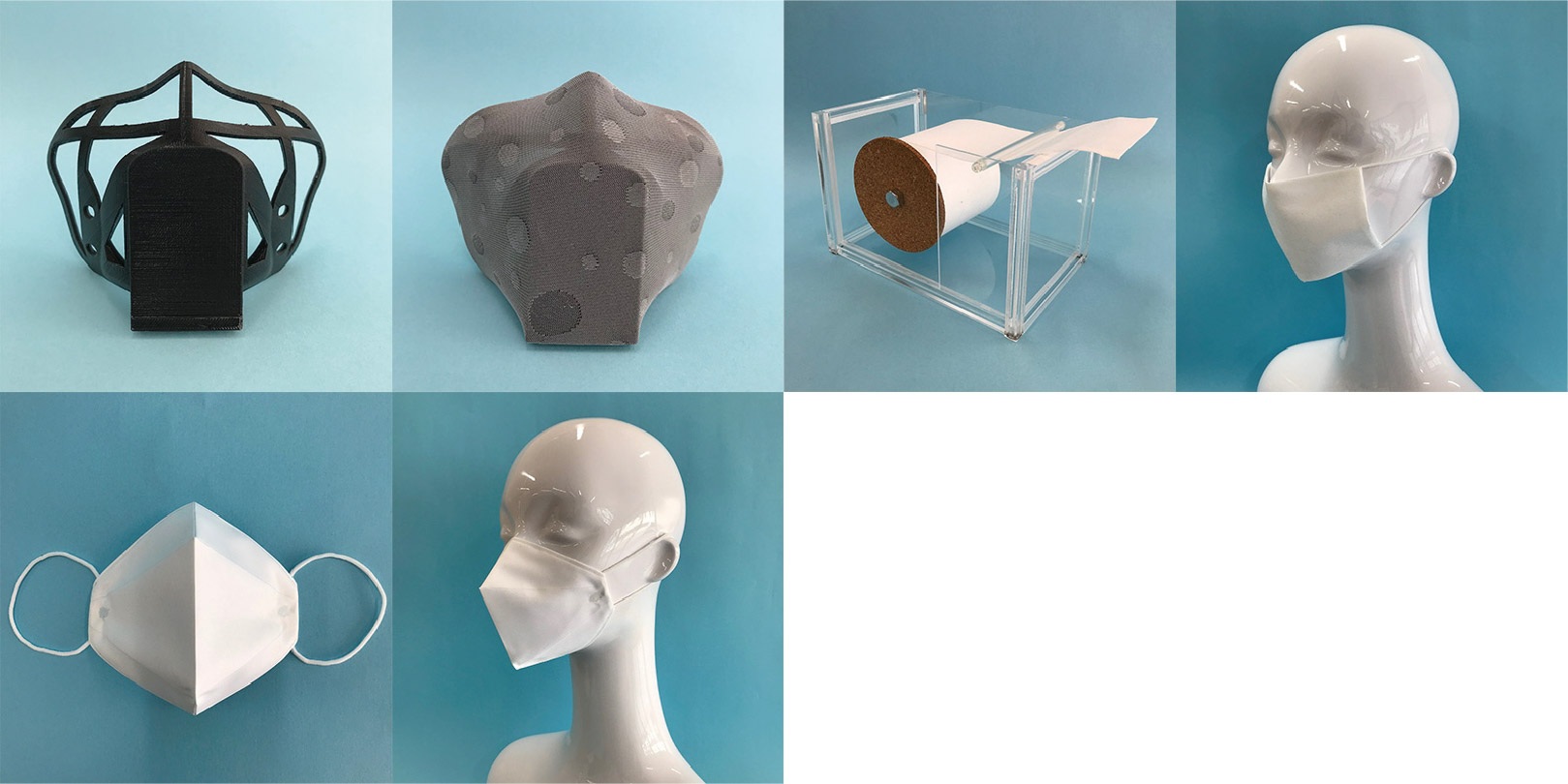 Next Steps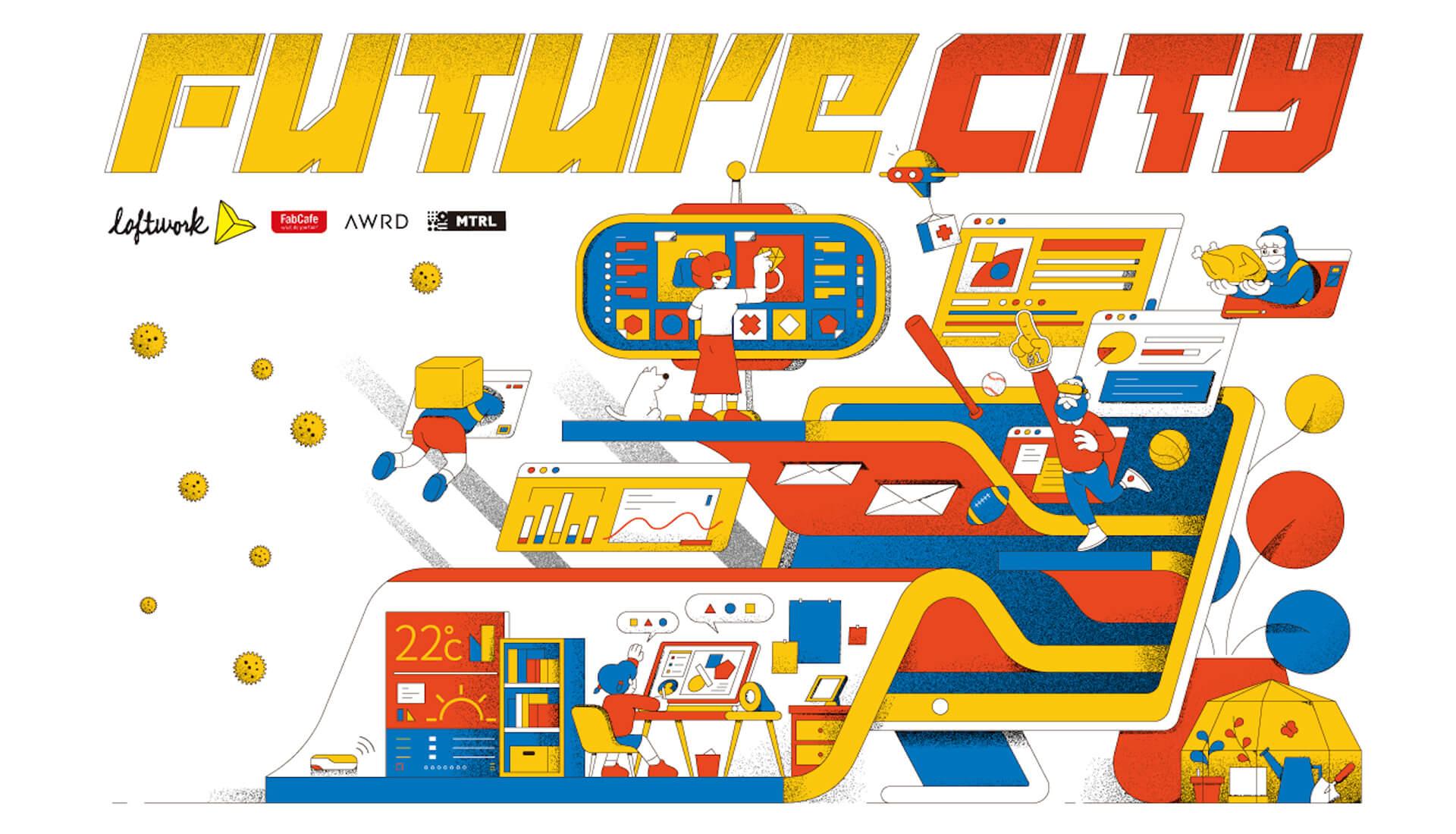 The Mask Design Challenge 2020 presented an opportunity to explore what the world might look like after coronavirus. Accordingly, we began the "FutureCity" project in order to identify obstacles to be overcome and future actions to be taken. The FutureCity project addresses what life will look like in a post-coronavirus world, how we will engage with this new reality, and what kind of potential this situation might present. This project addresses both new issues such as education, remote work, and smart living, as well as topics that we would like to re-engage with precisely because of the current world situation, exploring what actions can be taken to rethink these topics and how systems from the past can be updated.

Going forward, we will conduct events and challenges to gather insight and knowledge from across the entire world, using a wide variety of methods including inviting experts to give online conferences about various themes, as well as design challenges to gather ideas globally. What's more, the entire series of events related to the FutureCity project will be conducted online in both Japanese and English.
>> https://loftwork.com/en/news/2020/04/futurecity
Contact us / Consultation
AWRD is an online platform designed to connect individual people's creativity and ideas with projects from around the world. Please contact us at the address below if you would like to learn more about AWRD or have any inquiries regarding collaboration requests or past projects.
>> Please feel free to contact us anytime.