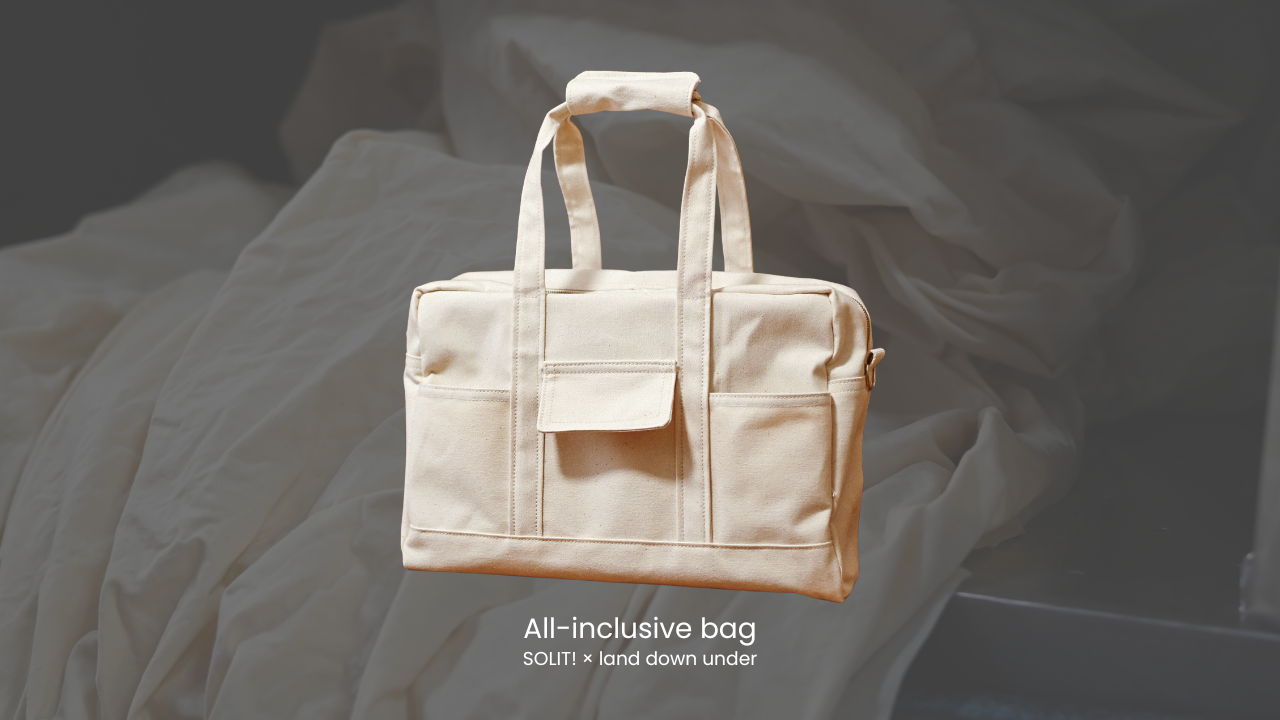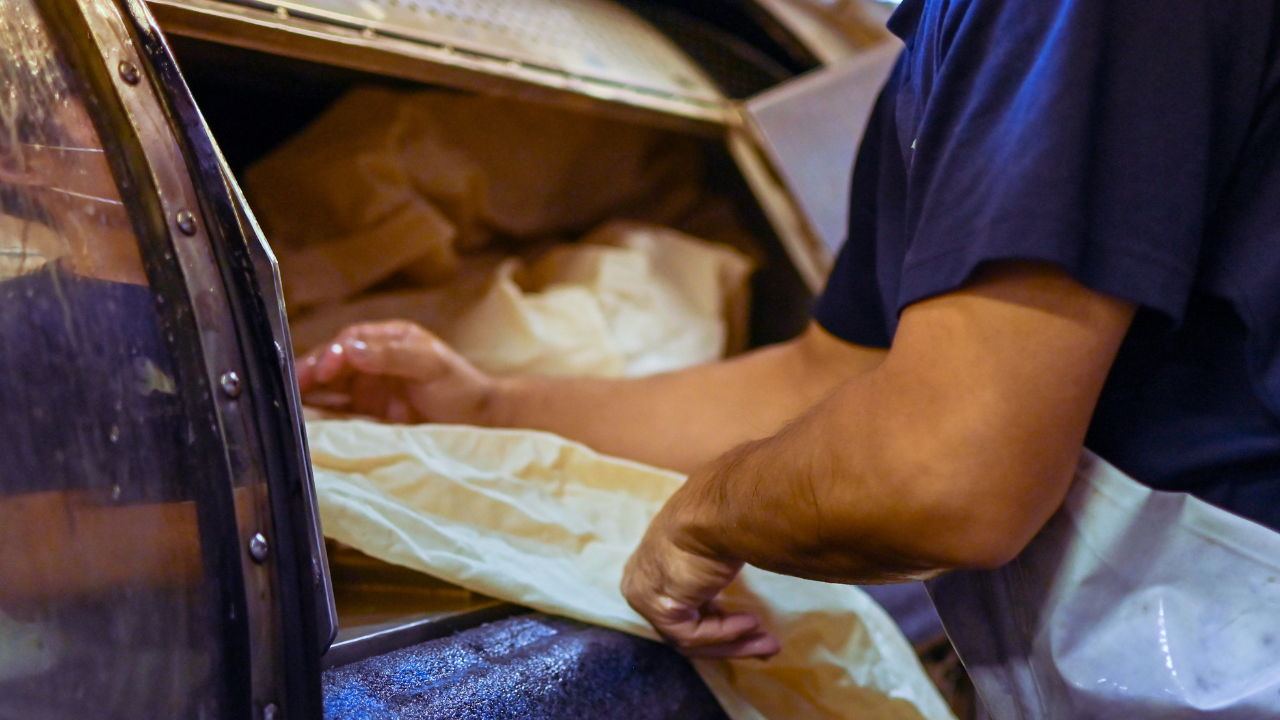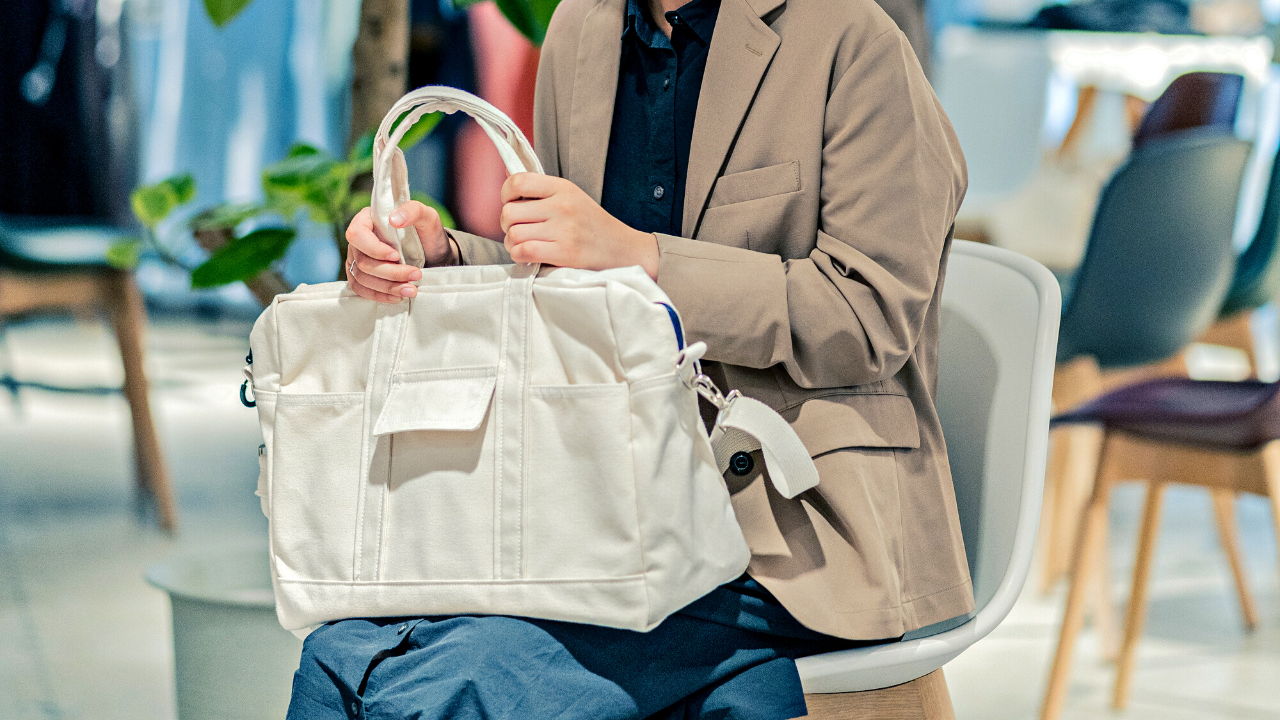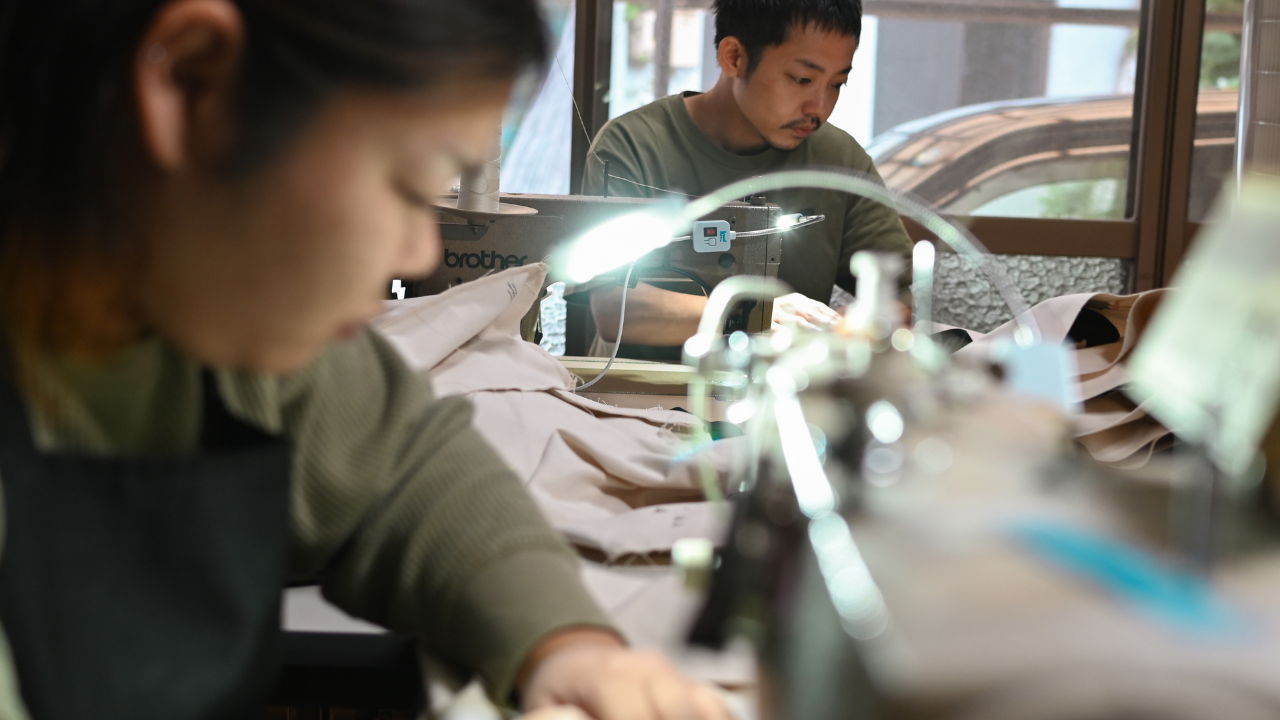 応募プロジェクト・アイデアの紹介動画URL(5分以内)

https://www.youtube.com/watch?v=qyiePIKj-Xg

本プロダクトは、サステナブルファッションに携わるSOLITとland down underの二社を発起人とし、生地・染め・縫製を全て同一地域内で完結させ、多様な方々の協力を経て実現しています。

私たちはそれぞれ個々に「サステナブルファッション」について日々試行錯誤中で、その循環の中に参画できない人が存在することや、より多くの人が参加できるようにするとどうしても環境に負荷がかかってしまう選択肢をとるしかないなど、そのバランスや実現に頭を抱えていました。

そこで、それぞれの強みを活かし、SOLITの多様な人とともに開発を行うインクルーシブデザインの仕組み、land down underの生地から生産まで一貫して可能な限り産地内で製造し、徹底した生産背景の透明化ができること、そして生地・染め・縫製のプロフェッショナルというそれぞれの強みを活かしあうことで、「自分たちが本当に実現したいサーキュラーファッション」を実現しようとタッグを組みました。バッグは、他のファッションアイテムよりも頻繁に、かつ永く使われます。そのことから、「バッグ」を通して私たちが目指す社会を実現します。

This product is the result of collaboration with 2 companies and professionals involved in sustainable fashion, SOLIT and land down under, with fabric, dyeing, and sewing all done in the same region.

We have been struggling with the balance and realization of the concept of "sustainable fashion," because there are people who cannot participate in the circle and we have no choice but to take the option of putting a burden on the environment if we want more people to participate in the process. We were at a loss to find a balance and to realize it.

Therefore, we decided to combine the strengths of each company: SOLIT's inclusive design system to develop products with a diverse people; land down under's ability to consistently manufacture everything from fabric to production within the same region as much as possible and to thoroughly transparency the production background; and the ability to utilize the strengths of fabric, dyeing, and sewing professionals to create a product that is both environmentally friendly.

Then we have joined our forces to realize the "circular fashion that we really want to realize". Bags are used more frequently and for longer than other fashion items. Therefore, we will realize the society we aim for through "bags".

#Inclusive #fashion #local

応募プロジェクト・アイデアのWebサイトがありましたら、URLをご記入ください。

【特別賞】「地域資源の活用」として、素材や知見などの、地域資源をどのように活用して、課題に取り組んでいるか。(日英併記)

私たちは、地域の資源・知識・繋がりを活用し、地域経済の促進と、環境負荷を含む輸送コストを減らすことで、持続的なものづくりに寄与しています。

本製品の生産は、全て岡山県倉敷市の地域内で完結させています。生地は、老舗帆布メーカー「タケヤリ」。縫製は「つむぎ」、染色も同一地域内にある「浦上染料店」に協力していただいています。

また、バッグ本体や内袋、パイピング、肩紐、縫い糸まですべて綿に統一し、可能な限りリサイクルしやすい設計をしています。綿糸での縫製は、高い縫製技術も必要になるため、国内の産地だから実現できることです。ものづくり技術を継承していく意味でも、リサイクル設計を追求することは重要な役割を果たします。

本体に採用した「9号帆布」は、美しい表情の生地であり、幅広いシーンで活用できることに加え、豊かな経年変化も楽しみながら、永く使うことができます。また、程よい厚みがあることでバッグ本体が自立し、中身の取り出しやすさや、床へ置きやすく/持ち上げやすくなるなど、使用者(とりわけ、車椅子ユーザーなど)を選ばないインクルーシブな設計にもなっています。

We make use of local resources, knowledge, and connections to encourage local economies and contribute to sustainable manufacturing by reducing transportation costs, including environmental impact.

All steps in the production of this product are completed within the local area of Kurashiki City, Okayama Prefecture, Japan. The fabric is made by "TAKEYARI", a long-established canvas manufacturer. Sewing is done by "tsumugi" and dyeing is done by "URAKAMI DYESTUFF" located in the same area.

In addition, the bag body, inner bag, piping, shoulder strap, and sewing thread are all made of cotton, designed to be easily recyclable as much as possible. Sewing with cotton thread also requires advanced sewing techniques, which can only be achieved in Japanese factories. The practice of pursuing a recyclable design also plays an important role in passing down manufacturing techniques to future generations.

The "No. 9 canvas" used for the main body is a beautiful-looking fabric that can be used in a wide range of situations and can also be used for a long time while enjoying rich changes over time. The moderate thickness of the fabric allows the bag to stand on its own, facilitating easy access to the contents and making it easy to lift and place on the floor, making it an inclusive design that can be used by any user (especially wheelchair users).

【特別賞】「コミュニティから始まり、持続される」として、地域コミュニティでの活動を通じて、どのようにその活動を持続させているか。

【特別賞】「天然資源の再生」どのように廃棄物や汚染を排除し、天然資源を再生しているか。

私たちは、本製品の生地として、廃棄される運命にあった天然資源・規格外生地を活用しています。

通常、この「規格外生地」は、質の高い生地を生み出そうとする際に仕方なく生まれてしまうものです。しかし、どんなに丁寧に生産者が生み出したとしても、市場では驚くほど安価に買い叩かれたり、廃棄処分される運命を辿ります。

そこで、私たちは規格外生地の中から、素人目にはわからない程度の傷やまだ活用できるものを選び、回収します。そして、工場が提示した適正価格で公正に買い取り、廃棄される予定だった生地を再び価値あるものとして蘇らせました。

本体生地の100%が、その規格外生地で成り立っています。

また、本体生地や内布、パイピングテープ、肩紐、縫い糸などをすべて「綿」に統一しています。そのため、バッグとしての寿命を迎えた時には、リサイクルしやすく、再び衣/鞄類へと再生しやすい仕様にしています。そうすることで、リサイクルにかかるエネルギーや、不必要に新たな天然資源の採取・使用を減らし、廃棄物を出さない設計にしています。

We use off-standard fabrics of natural resources that were destined to be discarded as the fabric for this product.

Normally, this " off-standard fabric" is created by necessity when trying to produce high quality fabrics. However, no matter how carefully the manufacturer produces the fabric, it is always sold at a surprisingly low price in the marketplace, or is destined to be discarded.

Therefore, we select from among the off-standard fabrics those that have scratches that are not noticeable to the untrained eye and those that can still be utilized, and collect them. We then buy them back fairly at a fair price offered by the factory, and fabrics that were to be discarded are revived as valuable items again.

100% of the fabrics used in this product are made up of such off-standard fabrics.

In addition, the body fabric, inner fabric, piping tape, shoulder strap, sewing thread, etc. are all made of "cotton". Therefore, when the bag reaches the end of its life as a bag, it is made to specifications that make it easy to recycle and recycle back into clothing/bags again. By doing so, the design reduces the energy required for recycling, reduces the unnecessary extraction and use of new natural resources, and does not produce waste.