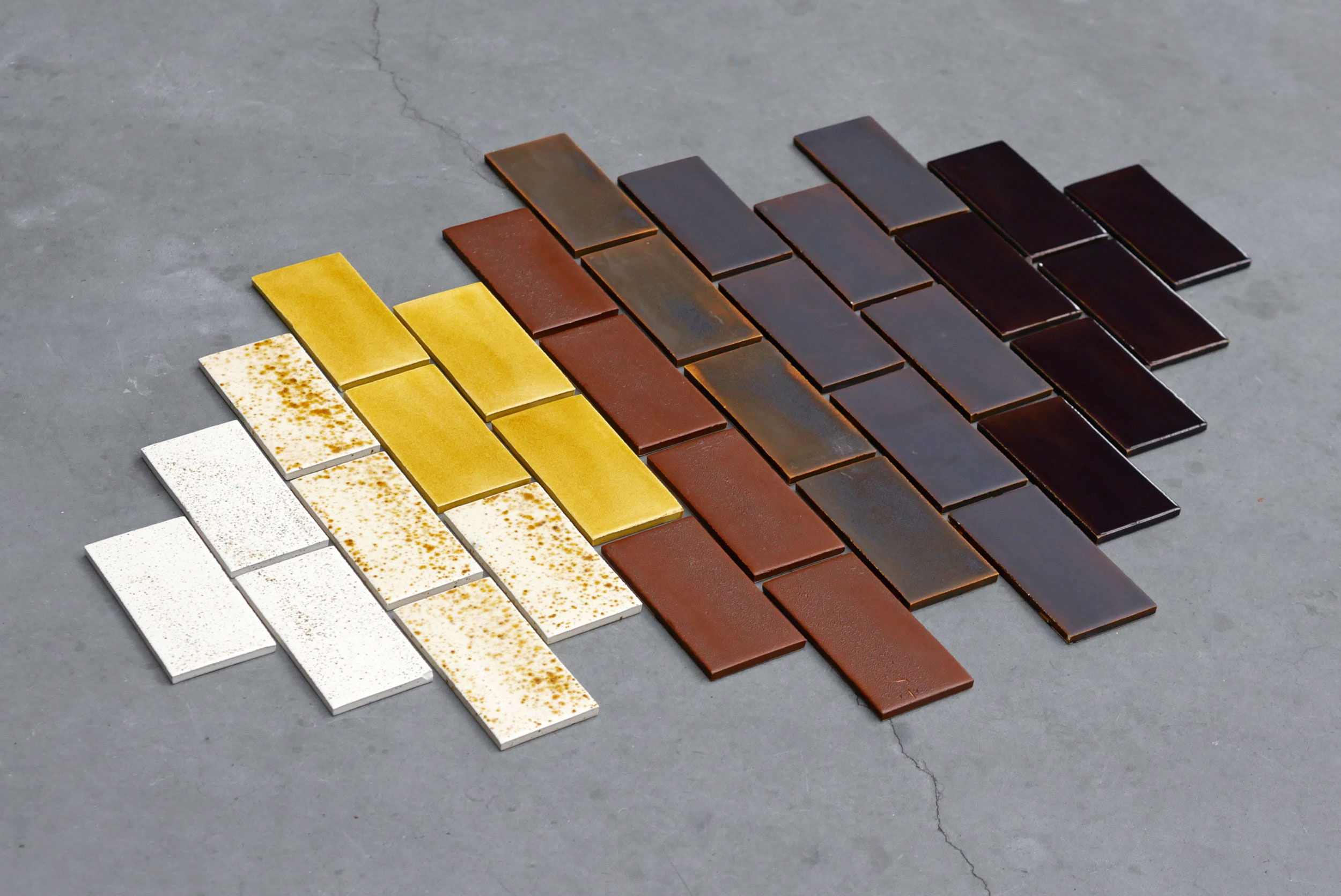 Ignorance is Bliss ceramic tiles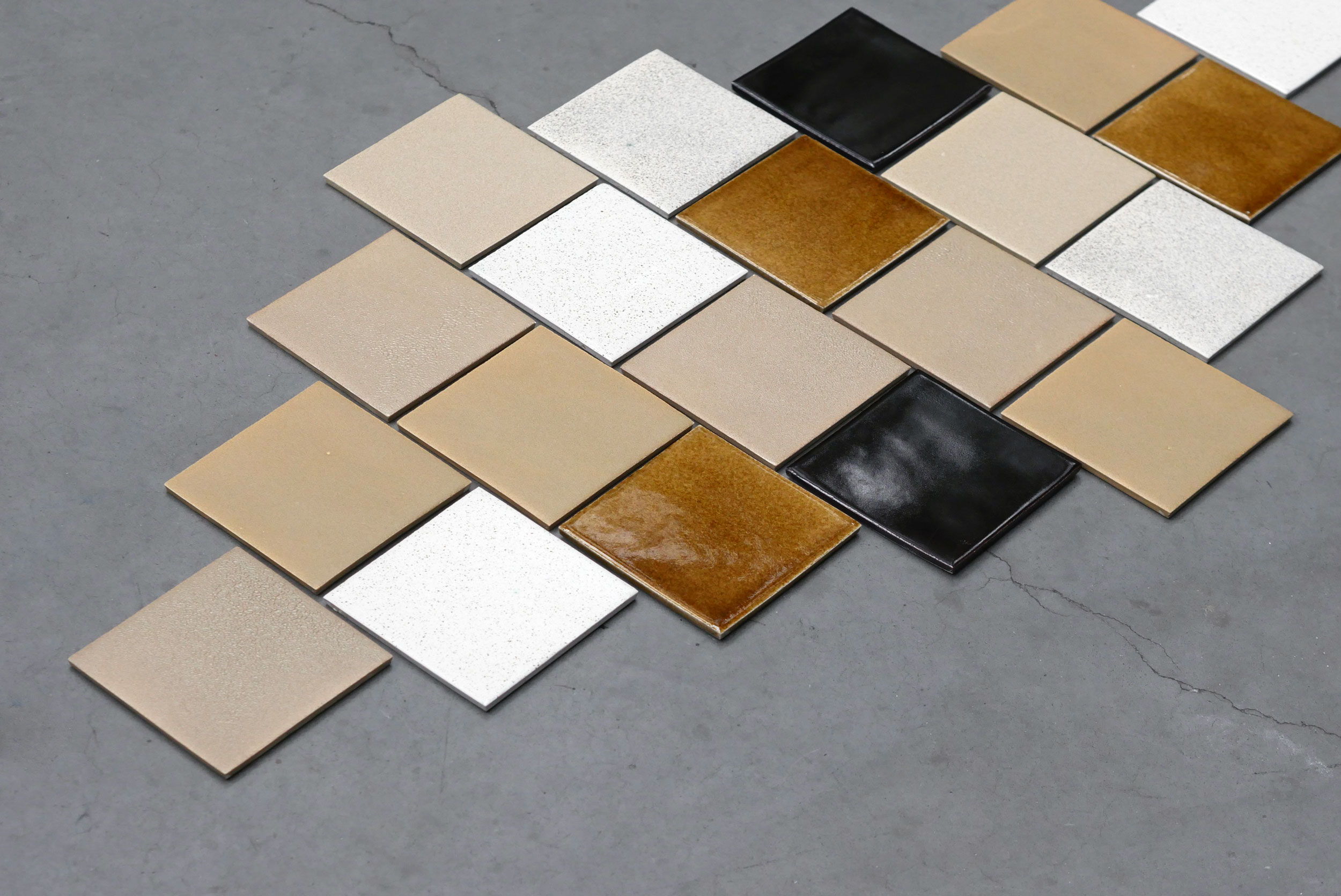 Ignorance is Bliss ceramic tiles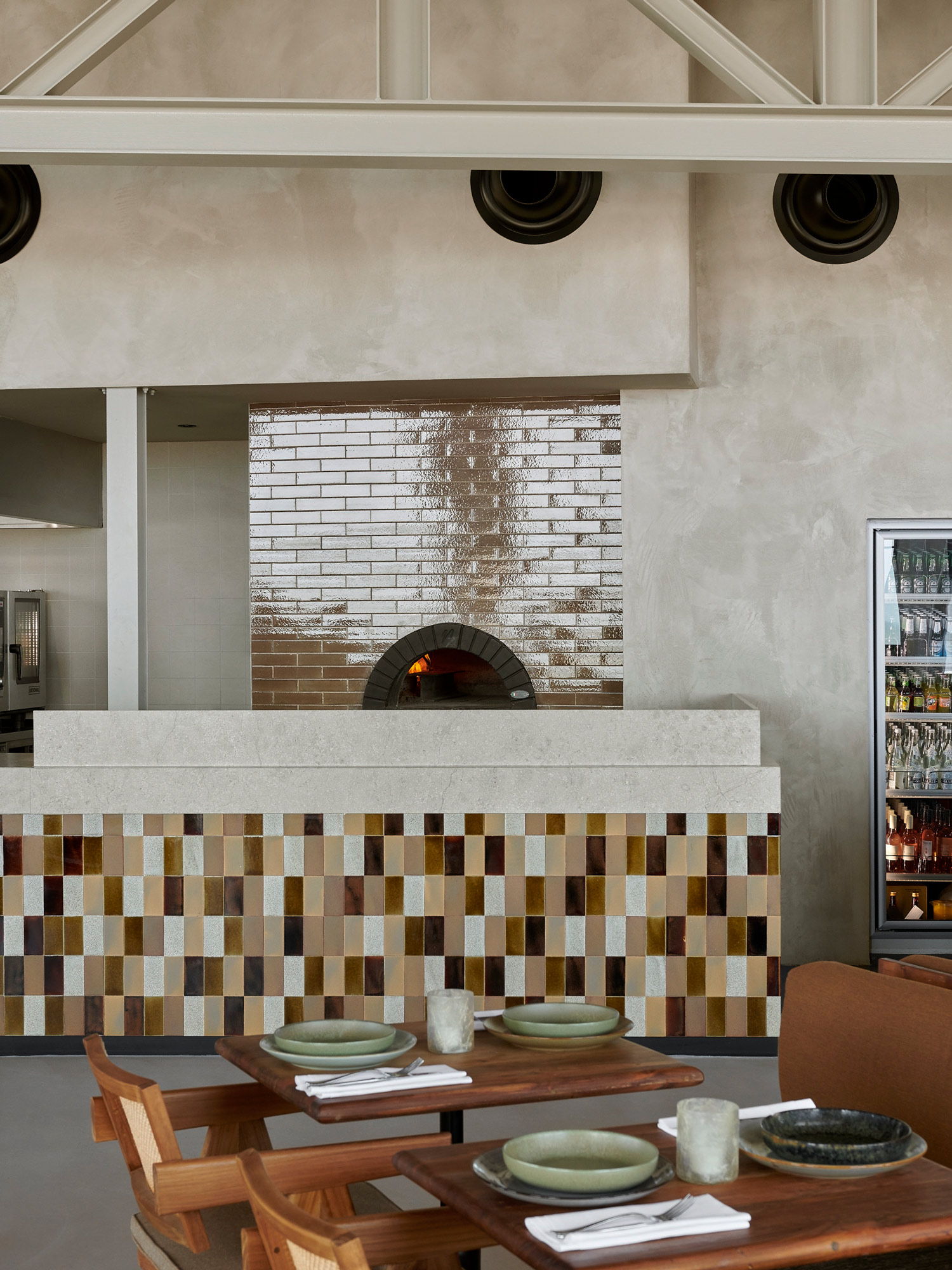 Restaurant De Republiek by Anne Claus, Ignorance is Bliss ceramic tiles used for the project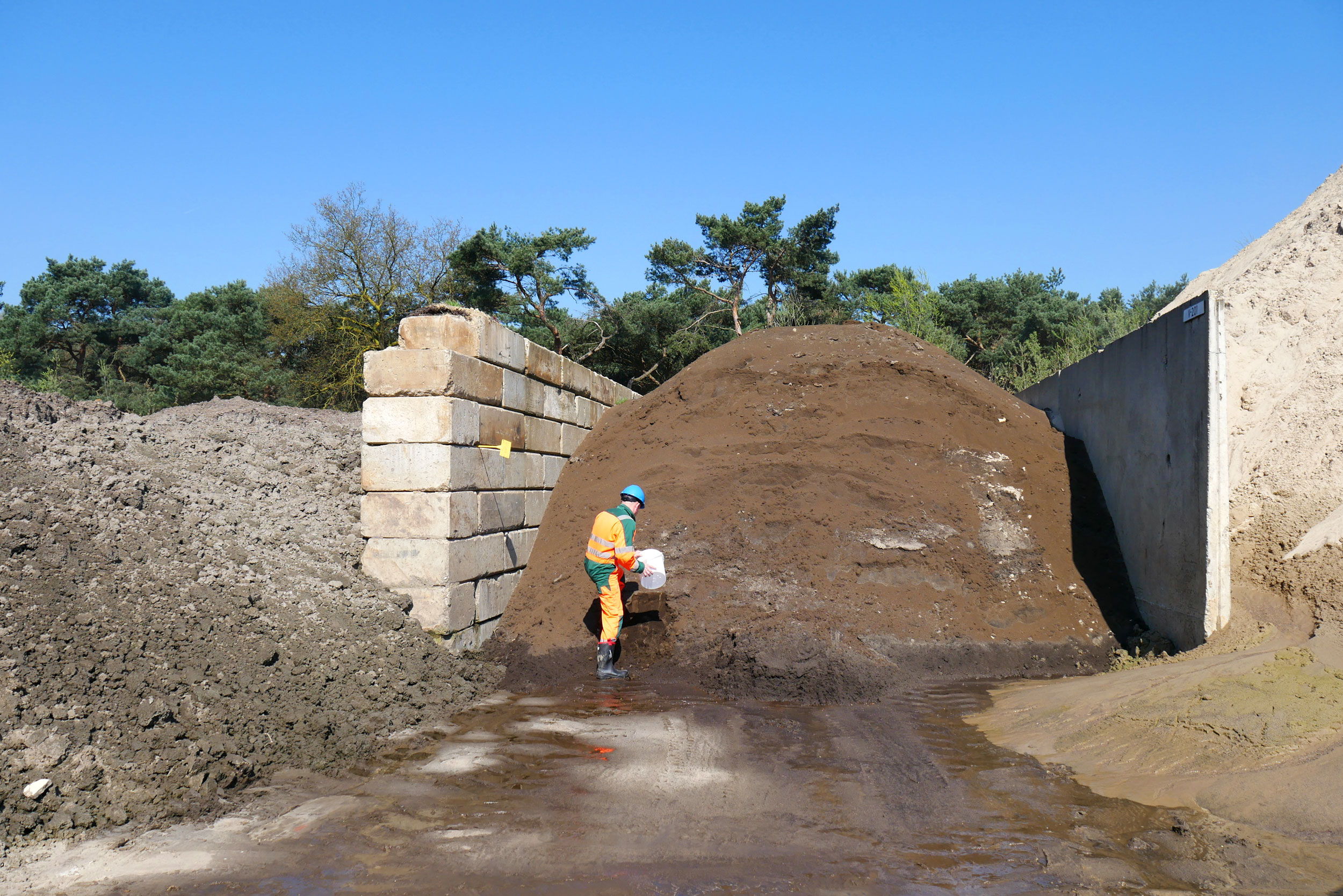 Soil remediation waste
Name of the submitted project or idea (in English or both English and your language)

Ignorance is Bliss Ceramic Tiles

URL of a video introducing the work(under 5 minutes)

Detailed explanation of the submitted project or idea (in English or both English and your language)

'Ignorance is Bliss' is a continuous design project founded by Agne Kucerenkaite. The research-based project utilises industrial waste and secondary materials and converts them into interior and exterior products of higher value. 'Ignorance is Bliss' is giving a new identity to waste and to the built environment, with empathy for planetary health.
Each decision regarding size and shape is made to be most energy- and cost-efficient. The various tile sizes are adapted to the current factory production setting, so the tiles can be cut using existing knives and dried before firing, which allows an unlimited stock. In addition, the current sizes lead to tiles being placed in cassettes saving a lot of space during firing. Classic square and rectangular shapes save the most space, limit the occurrence of defects, and are best for handling and efficient logistics. In order to save energy, the focus is on the low-temperature firing of 1060 C versus 1260 C.
Upscaling is pivotal to the project, while still keeping a balance with crafts. 'Ignorance is Bliss' ceramic tiles' customers are interior designers and architects who design projects with awareness and understand the value of this exceptional product. Factory-made tiles, coloured 100% using industrial metal waste were already successfully integrated into the restaurant De Republiek in Bloemendaal by Anne Claus Interiors, and other projects. 'Ignorance is Bliss' ceramic tiles are functional, aesthetically pleasing, and designed for greater longevity. Waste still has a negative connotation in our society, but 'Ignorance is Bliss' visualises and utilises it as a raw material for opportunities, rather than limitations. The resulting products will hopefully become a thread connecting past abuse with current reuse and future (blissful) awareness.

#ceramic #upcycling #waste

If you have a website for your submitted project or idea, please provide the URL

https://ignorance-bliss.com/products/ceramic-tiles

Special Prize Question 1: How does your project or idea make use of local resources, such as materials and knowledge, to tackle its challenge?

The Dutch government is planning to reduce the use of primary raw materials including minerals, fossil fuels, and metals by 50% by 2030, and to make the entire national economy circular by 2050. 'Theo Pouw' soil remediation, based in Weert the Netherlands generates around 30200 tonnes of various metal waste per year. Part of that is utilised as secondary building materials for infrastructure engineering works and other purposes. Although, the big part is not recycled and stored in depots or leaves to the dumpsters. Antaviliai water treatment plant, based in Vilnius, Lithuania (responsible to supply drinking water for half of the town residents), each month generates around 5 tonnes of iron sludge. Similarly, the Netherlands has around 100 water production locations that produce iron residuals of comparable amounts. Hereby, those companies are facing difficulties with the disposal. Research and development show that those metals can be adapted and used in the ceramics industry.

Special Prize Question 2: How does your project or idea sustain its activities through the involvement of the local community?

In terms of inclusion, 'Ignorance is Bliss' encourages collaboration between industries, designers, environmentalists, scientists, architects, and manufacturers. The project itself is versatile, focusing on different research, techniques and outcomes, bringing together different disciplines and collaborative working. The project involves established partners: drinking water supply 'Aquaminerals' and soil remediation 'Theo Pouw' in the Netherlands, who provide waste materials.

Special Prize Question 3: How does your project or idea eliminate waste or pollution while regenerating natural resources?

The abundance and prevalence of waste and by-products allow for extensive exploration and experimentation. As a result of thorough research, such salvaged materials are repurposed into interior and exterior products of high quality and value. Upscaling is significant to the project, while not solely relying on industry standards and consciously maintaining a balance with crafts. Generational architectural products adopt responsible production methods and give a new identity to space.
Recycling various metal waste and by-products helps to reduce the use of natural resources, contributing to lower levels of carbon emissions, less water pollution, less mining waste, and reducing the amount of energy needed to make more metal from virgin ore. 'Ignorance is Bliss' ceramic tiles project confirms that industrially made ceramic pigments can be replaced with the ones from metal waste. The composition is almost the same as industrially produced colour pigments. At the moment iron, manganese, and metal mix waste from diverse industries and processes are used for the 'Ignorance is Bliss' ceramic tiles. In this project, surprisingly, the more contaminated the raw material, the more vibrant the designed objects are.