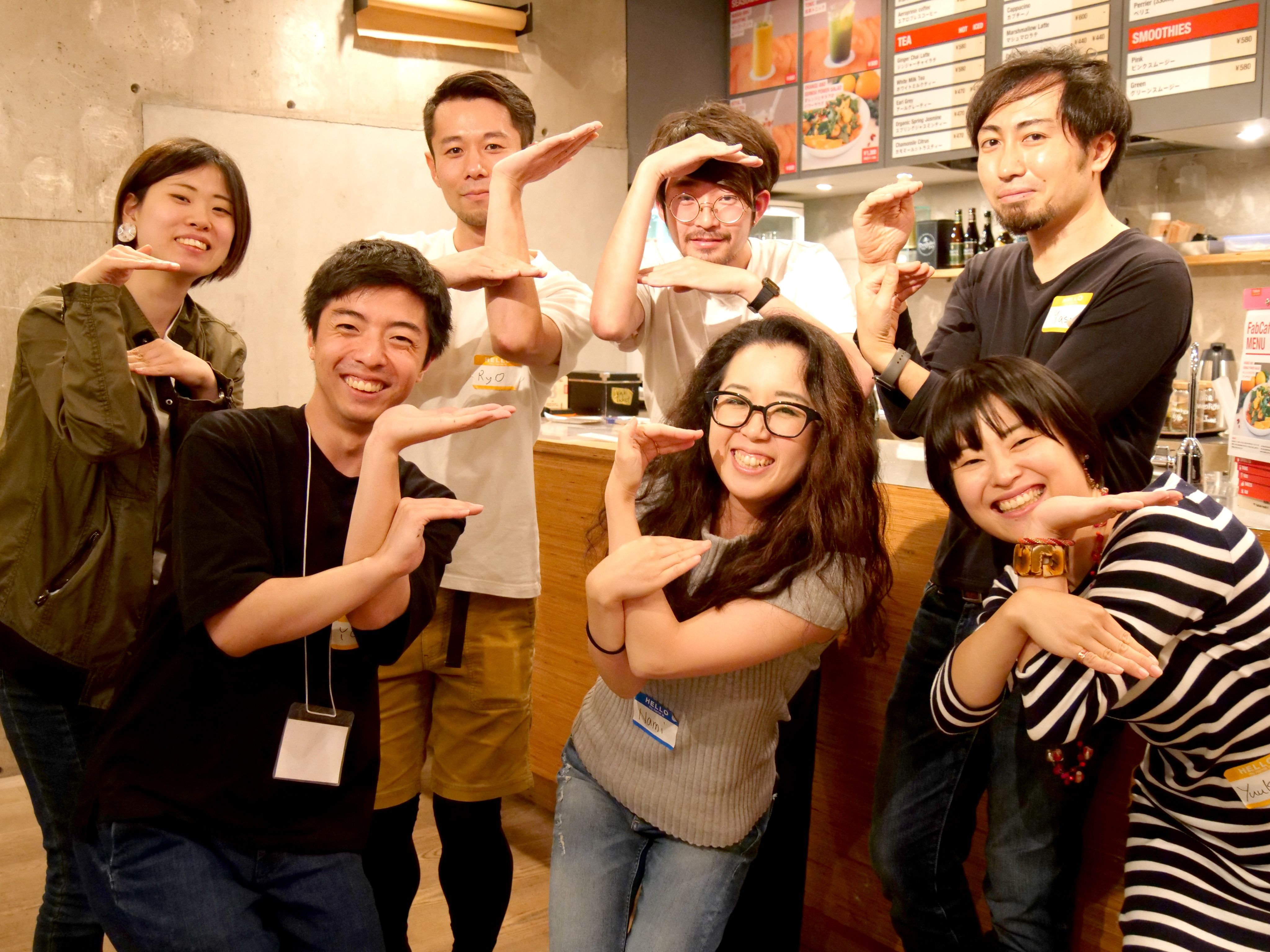 Happy fridge team photo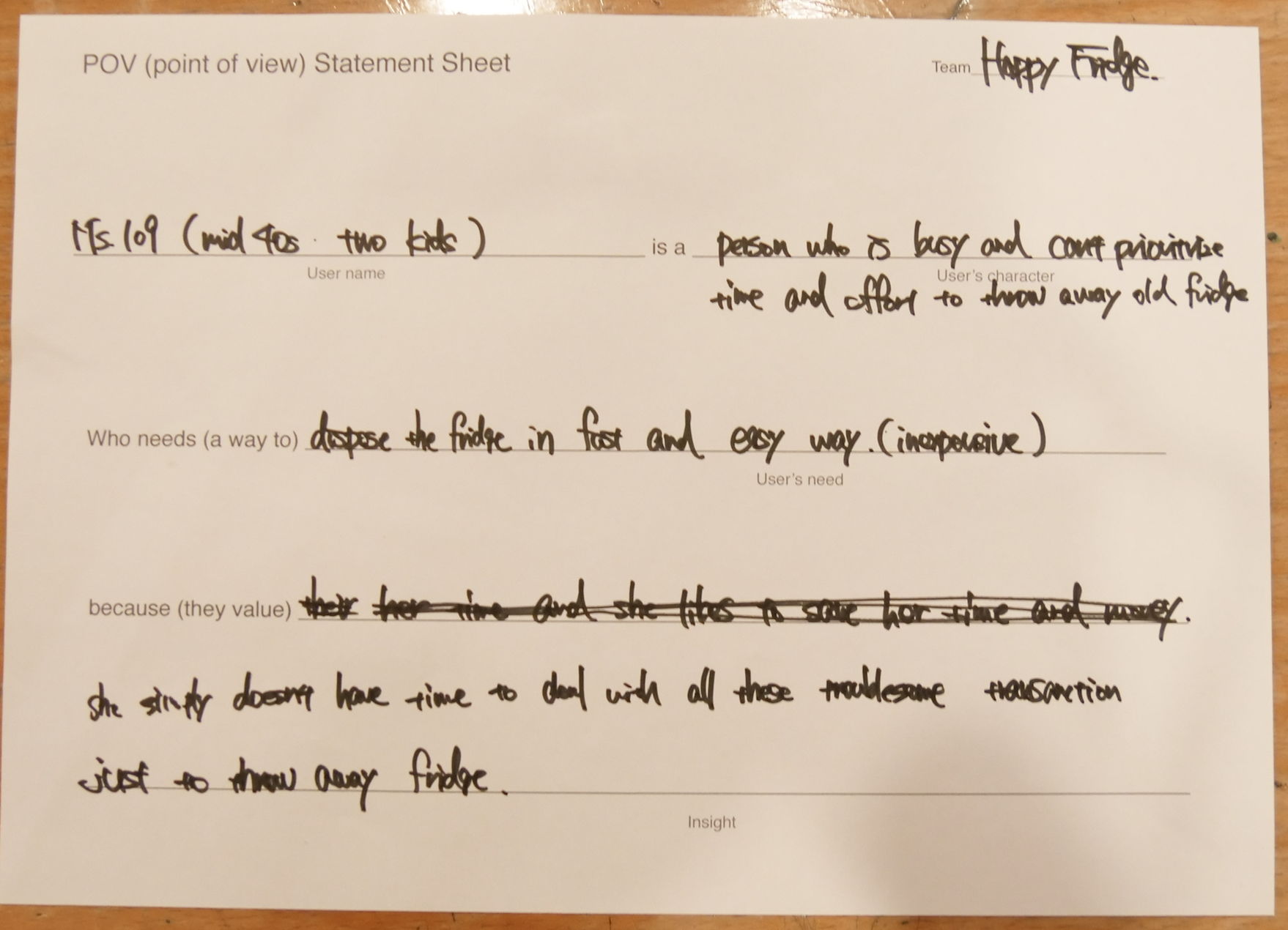 Ms. 109 (mid-40s with two kids) is a person who is busy and can't prioritize time and effort to through away her old friend. She needs to find a way to dispose of the fridge in a fast and easy way.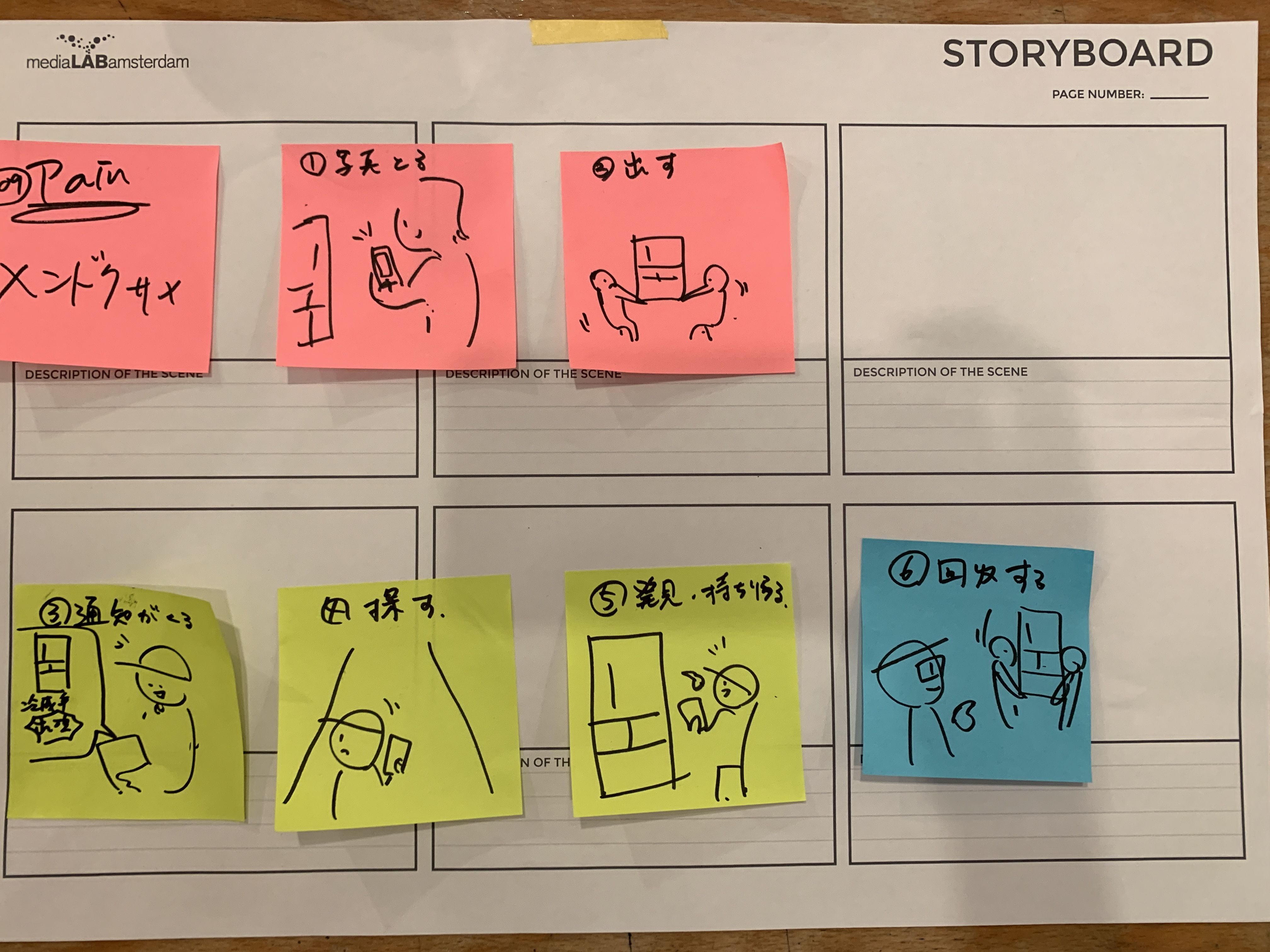 Take a photo, put the fridge outside, a treasure hunter comes to pick up the fridge.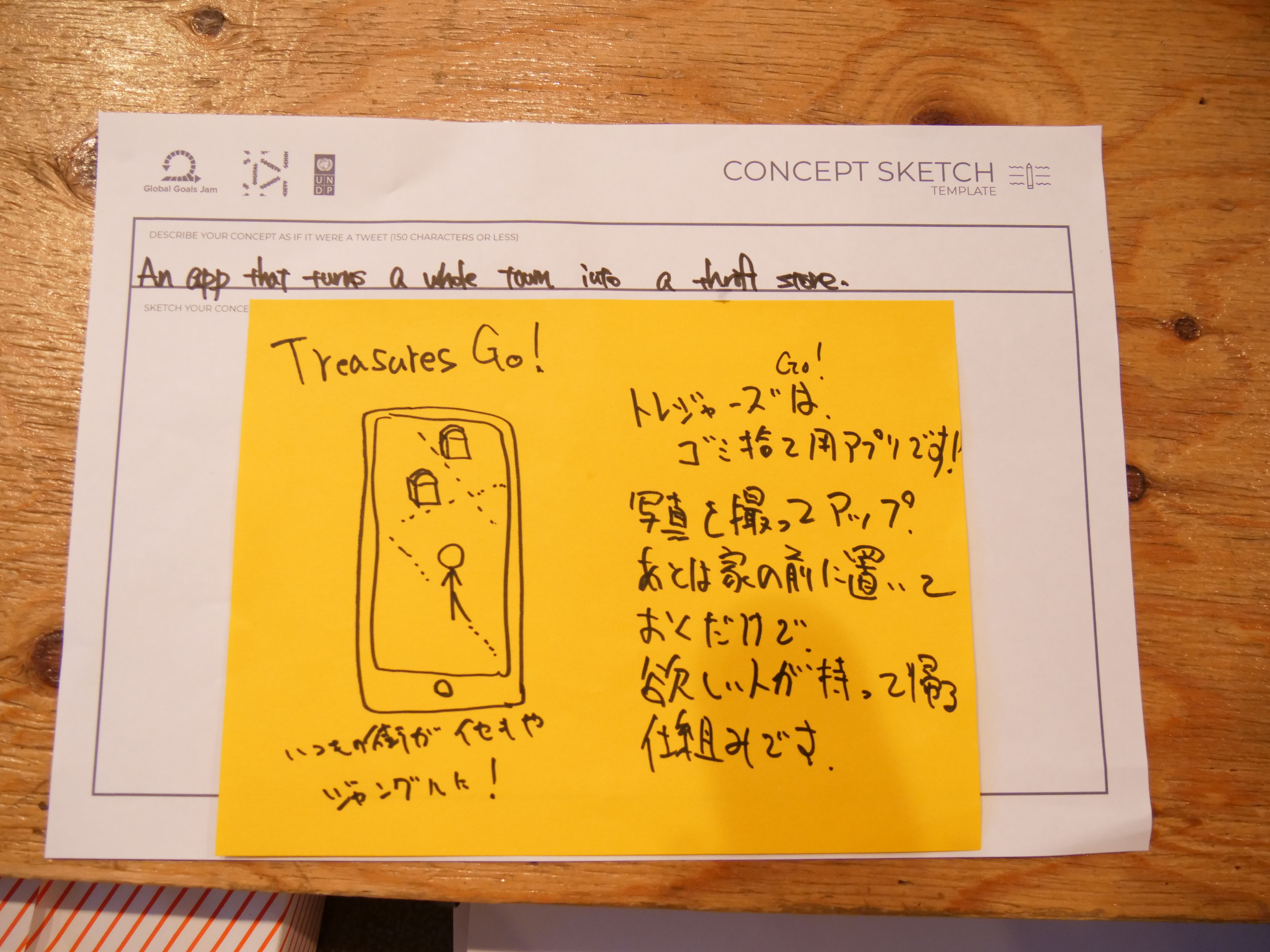 Concept sketch: An app that turns a whole town into a thrift store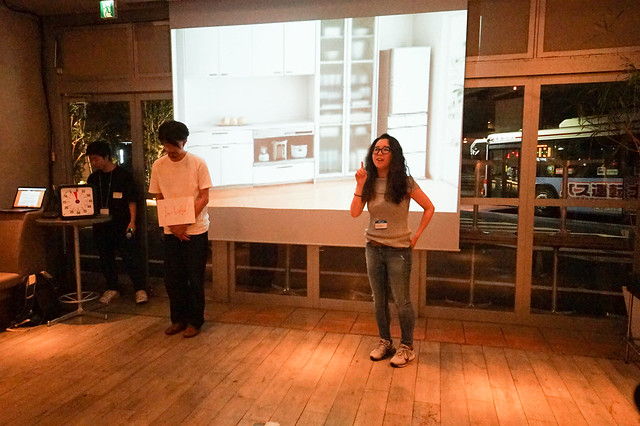 Team Happy fridge shows their solution through their roleplaying skit.