DATING-19
In many countries, there was something about the emptiness of the city during the lockdown, in particular, the public areas such as City Park, gym and recreation centres are temporarily closed for the first time. People's habits have changed quite a bit since we're spending more time at home, the inactive lifestyle and the stressful situations cause gaining weight. And nowadays, everybody is getting accustomed to this new normal in the future city. Thus, I'd encourage people to establish those new healthy habits through this DATING-19 board game.

DATING-19 game for all ages is a party game that makes exercise for fun, the game has a new normal park prefers a social bubble to keep social distancing, and the players are people who want to date in the park. Moving the body and matching the people via exercise cards game for full planning the layout of the park.

This game is a great way to get everyone laughing and away from the screens for a bit. Furthermore, it is not only good for the new health guideline but for one's mental well-being as well.

Let's keep moving your body!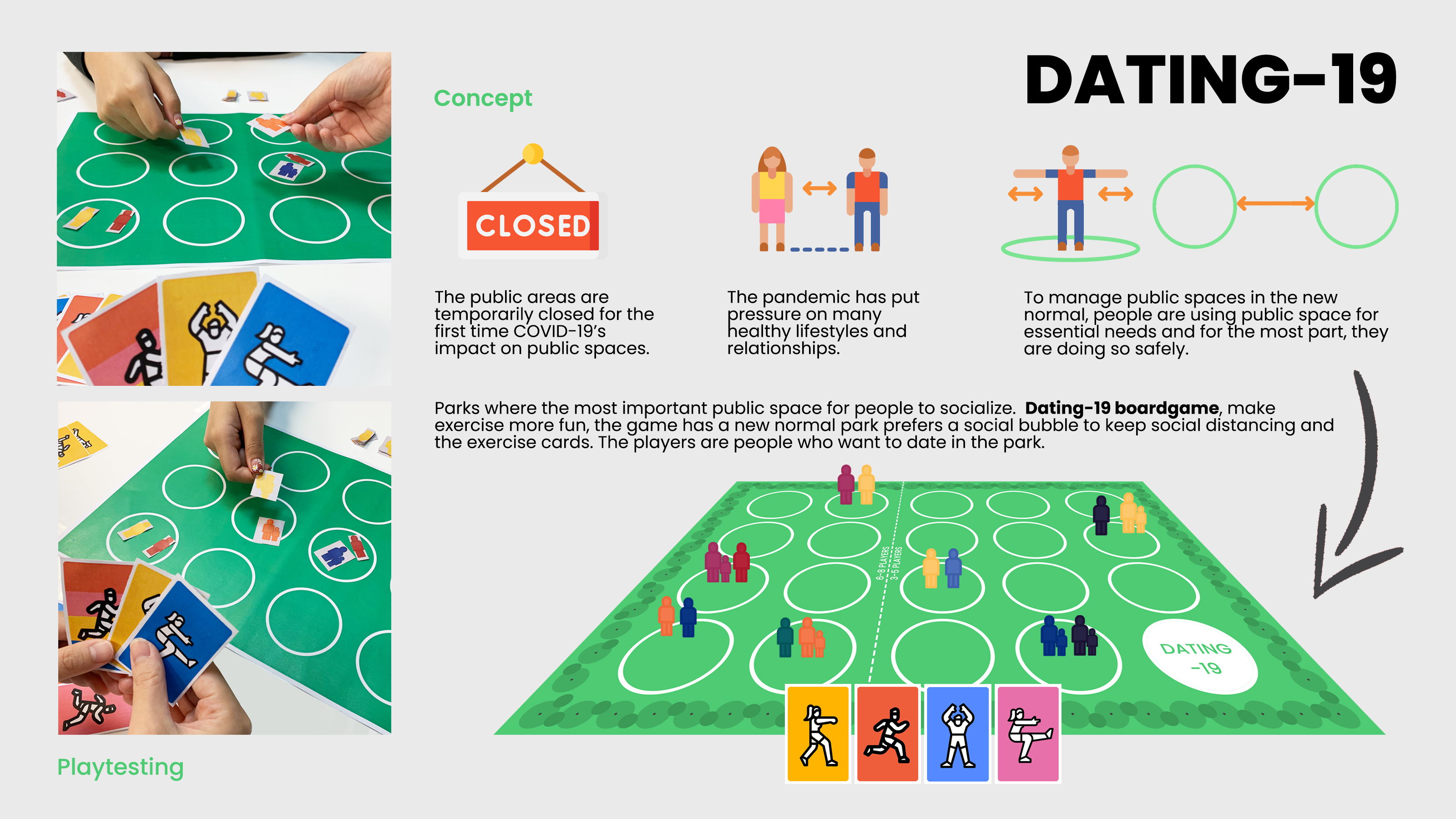 DATING-19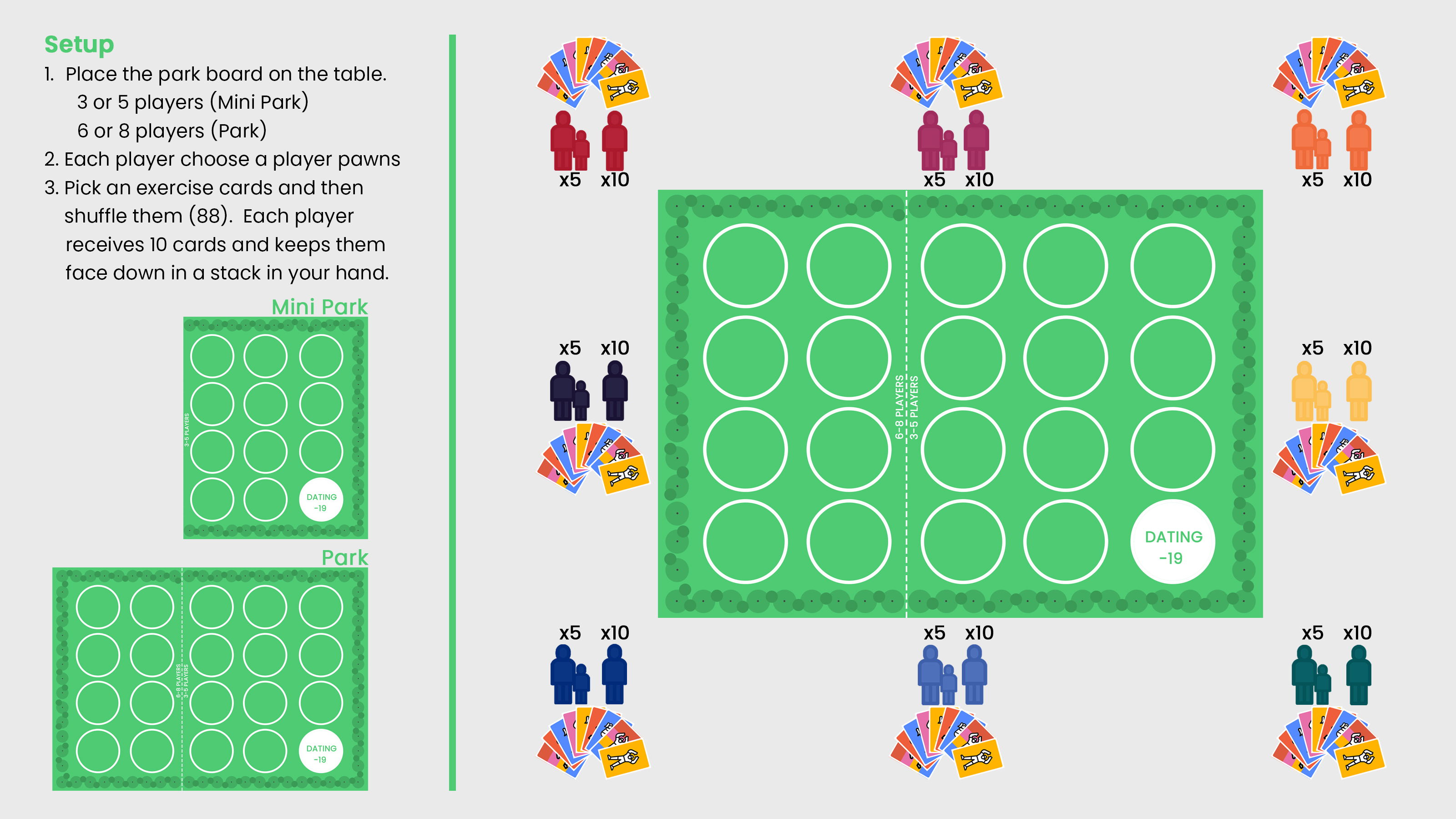 Setup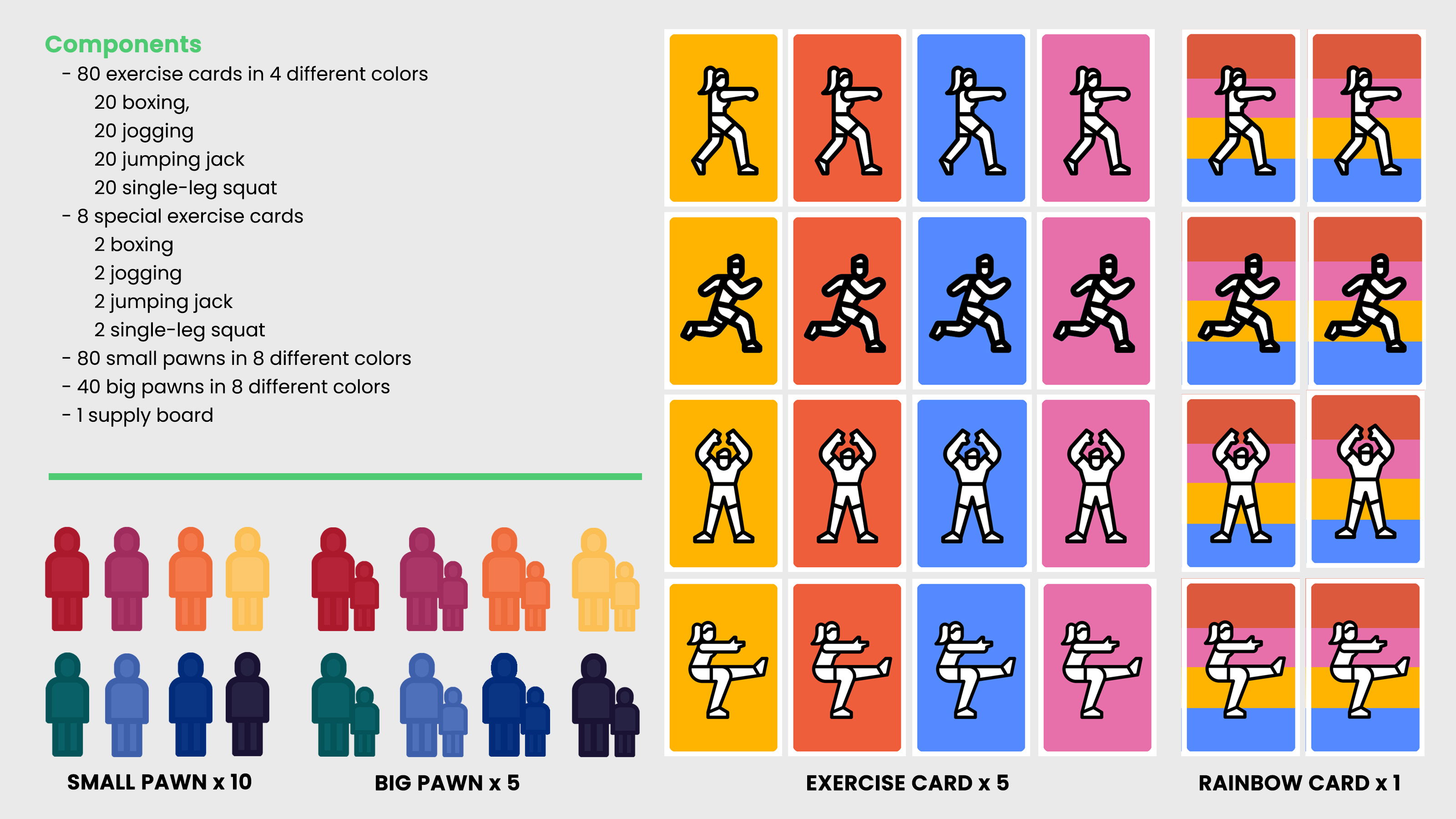 Components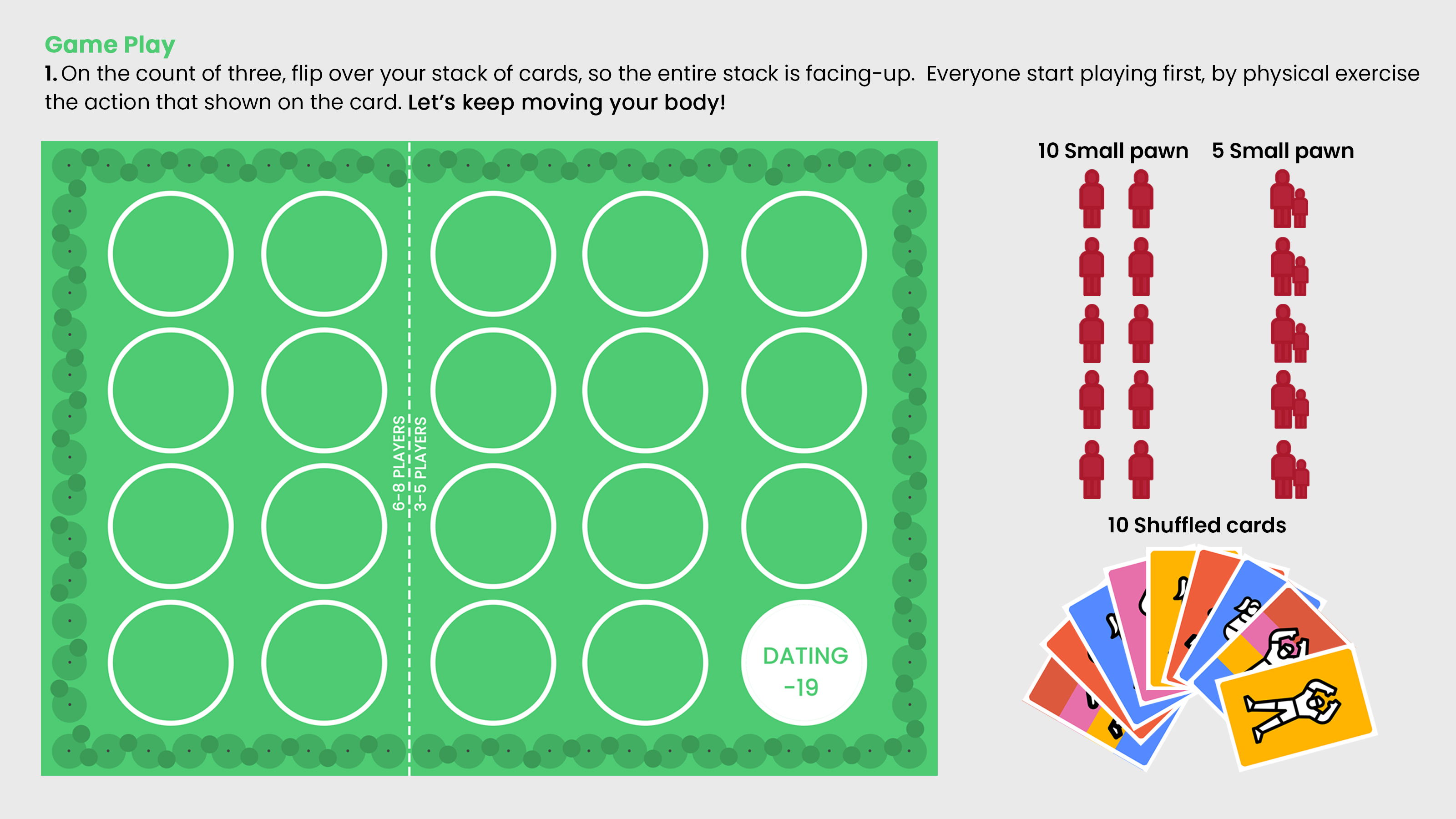 Game Play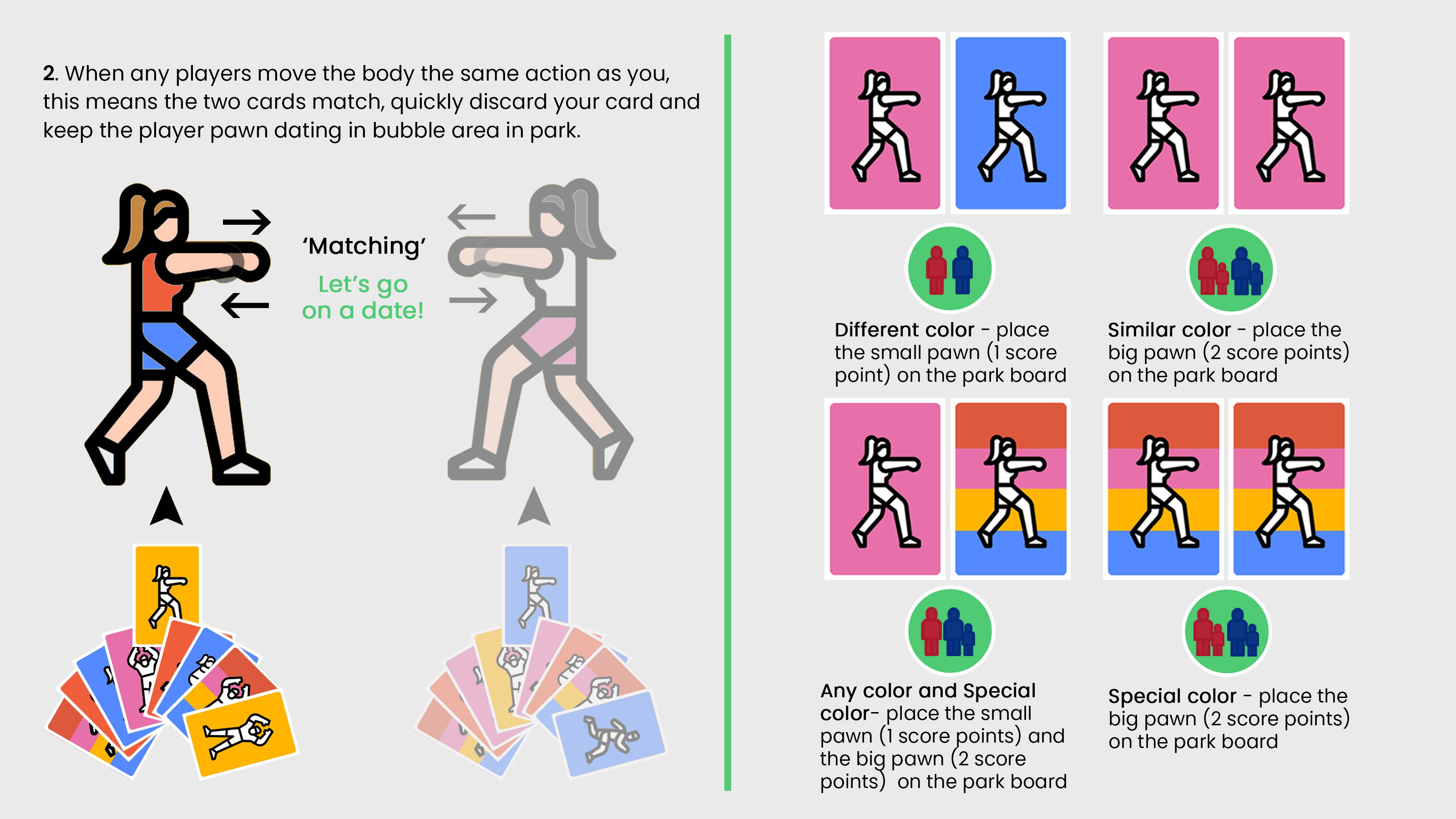 Game Play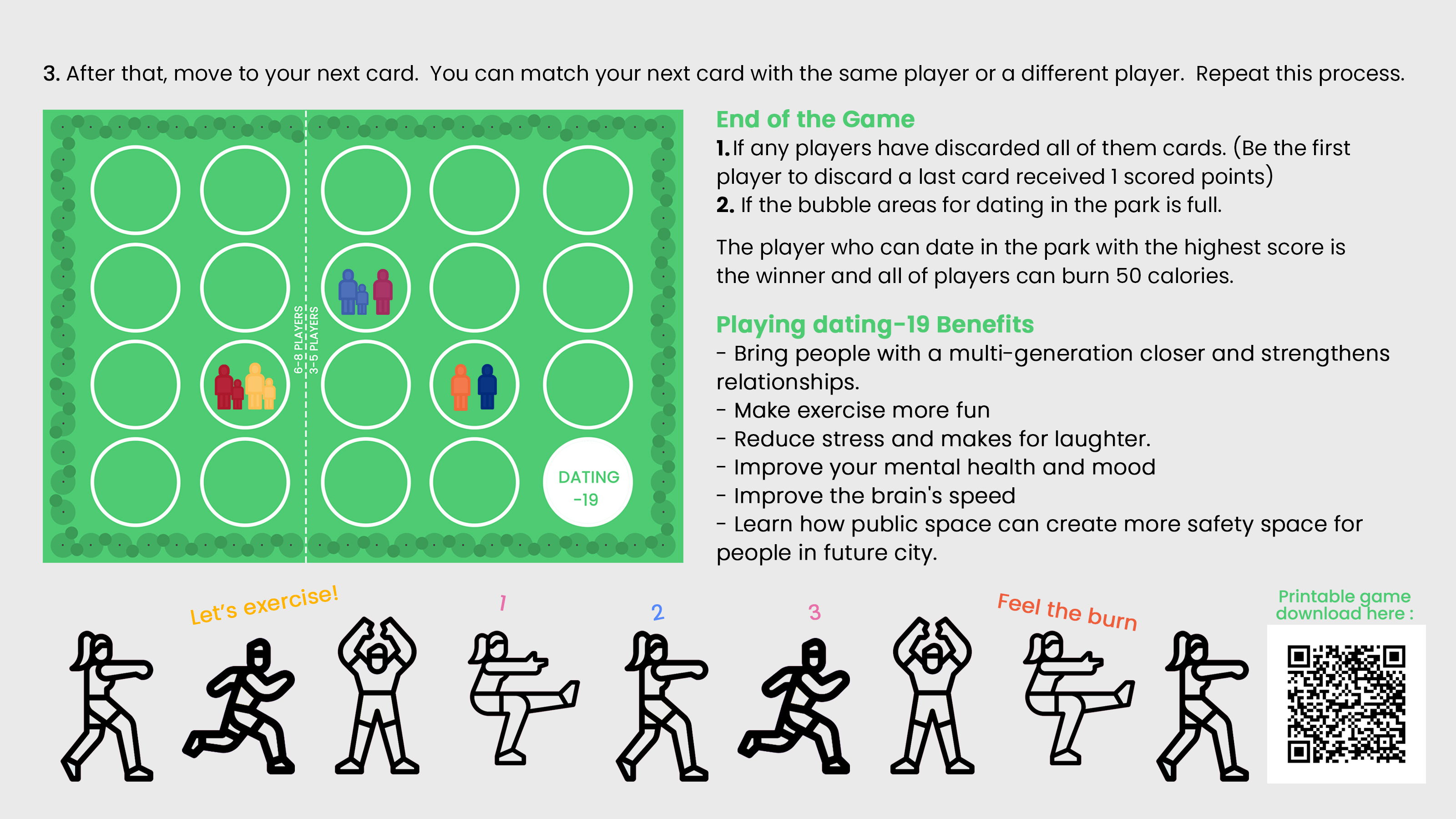 Game Play and Benefits