Umbrella Day
Team name: The Umbrella Academy
Members: Alisa Evans (Facilitator), Hasumi Nemani, Garrison Tani, Yu Yonai, Hina Miyamoto
Challenge: How might we create a new system to redistribute the use of existing umbrellas in Tokyo to prevent them from going to the landfills (aka: reducing the number of plastic umbrellas that are thrown away and end up in the trash).

Did you know that Japan disposes of a grand total of 80 million plastic umbrellas every year? In Japan, plastic umbrellas are usually made from vinyl, a material that is hard to recycle. More often than not, these umbrellas end up in landfills.

Our solution is Umbrella Day.

On Umbrella Day, Every first of the month you take out your own umbrellas. You can keep one at your house, but take the rest out to a designated community area. Sanitizer can be placed by the municipality, or yourself.

In Japan, we already have a Burnable Day, Pet Bottle Day, etc., for taking out our trash and recycling. Why not an "Umbrella Day"?

Train stations, supermarkets, and combinis can also participate, so that they don't have so many in the Lost and Found.

By having an area that constantly has umbrellas, there will be a place where people can pick up an umbrella when they need it, as well as possibly dispose of their umbrella when its broken for recycling.

We plan on introducing this project into a small residential area in Tokyo with heavy foot traffic. Slowly we can introduce more areas after we show proof of concept. We can then start to encourage others to get involved and maybe even school boards as well.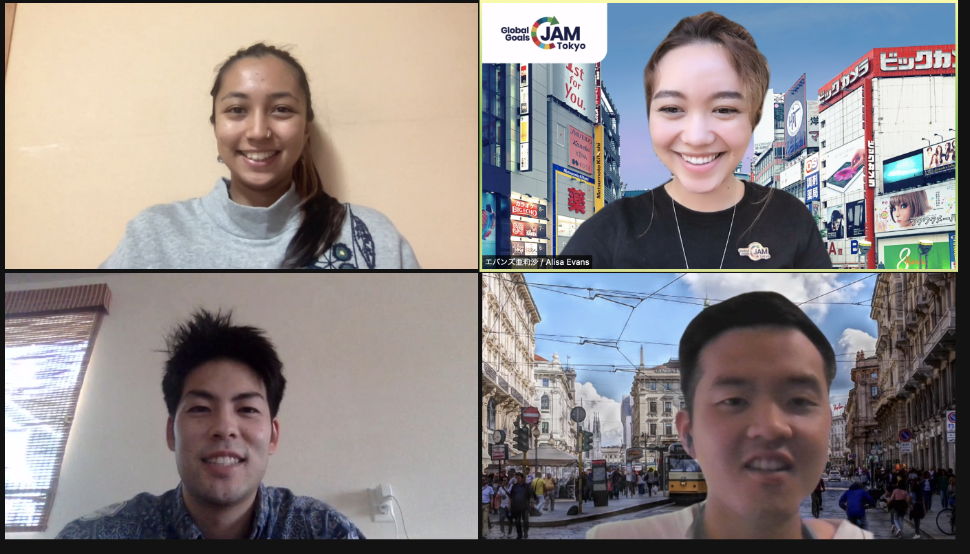 Caption