Do you have an idea that combines everyday things in a new and creative way?
Theme : Bricolage
People's ability to create is constantly evolving.
We believe that there is always value in enriching someone's life.
By using not just cutting-edge technology, but also a change of mindset, we believe it is possible to uncover the yet unseen value hidden in everyday things.
Our hope is to give new value to the everyday by combining familiar objects with new ideas.
In this open call, we are asking you to propose innovative ideas and designs. Using "Bricolage*," we want you to leverage your own unique perspective to propose a new way to enhance everyday life.
Bricolage refers to the process of "making do," as coined by Lévi-Strauss. It is an artistic process that embodies notions of resourcefulness, assemblage, and DIY and focuses on creating something new and innovative out of whatever materials are at hand.
Entries are open to a wide range of creations—both tangible and intangible—including products and services.
By providing people from varied backgrounds with the ability to share their ideas, this project hopes to encourage further open collaboration in our goal to enrich people's lives.
We look forward to seeing a diverse range of creations from all over the world!


Example Projects for Reference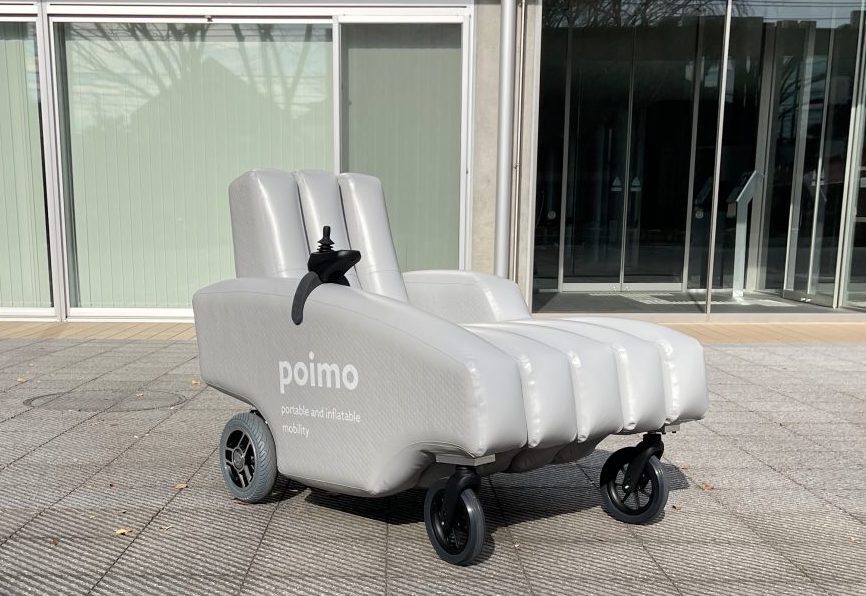 The Inflatable Electric Vehicle "Poimo"
Made of a ballon-like material and structure, Poimo can be compactly folded and deflated when not in use. By using an air pump to inflate it, Poimo can quickly be transformed back into an electric bike to improve the user's mobility.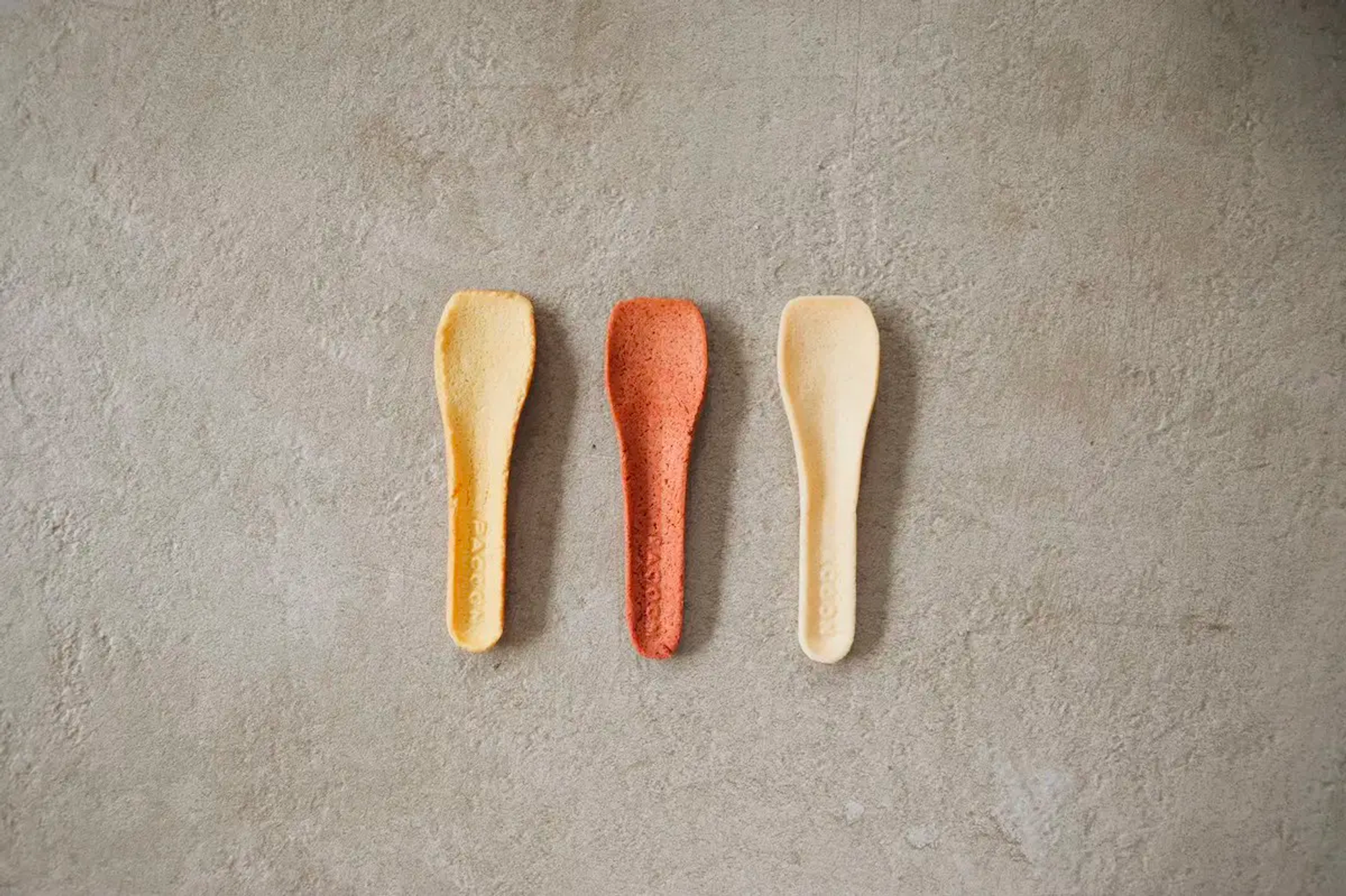 "Nutritious Edible Spoon"
The "Nutritious Edible Spoon" was developed by the creator "salii x pacoon" while considering the everyday routine of how we eat. The spoons were designed to offer a guilt-free alternative to plastic utensils, help people regain their love of food, and is aimed at helping foster a society where eating can be freely enjoyed and nutritious.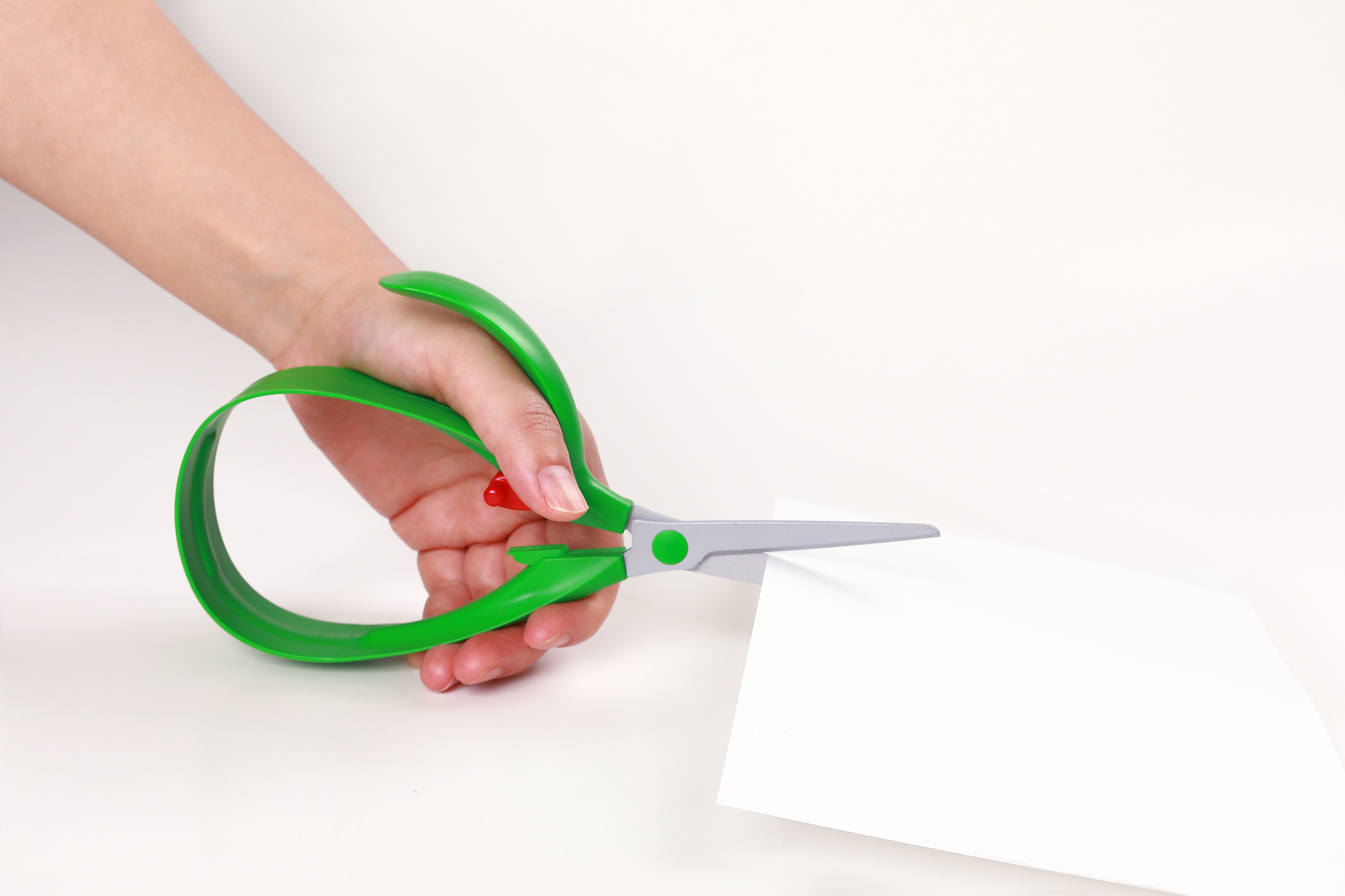 Universal Design Scissors "mimi"
Using a looped handle, these scissors can be used just by pushing the handle down. Anyone, whether right-handed or left-handed, and even if they are unable to grip things tightly, can use the scissors in a way that is suitable for their daily life.
After witnessing the difficulties people with weak grip strength have in using conventionally-designed scissors, the creator of these scissors realized the importance of considering people's varying grip strength as fundamental in reconsidering the accessibility of everyday objects.
The "Mobile Bucket Speaker:" An On-the-Go DJ Kit that Personifies Street-Style Fun
The creator of the "Mobile Bucket Speaker" sought to shift the existing function and purpose of everyday things by combining them with other things. By attaching speakers and skateboard wheels to a bucket, the creator wanted to make an exciting speaker that personifies the aesthetic and sense of fun in street-style. 。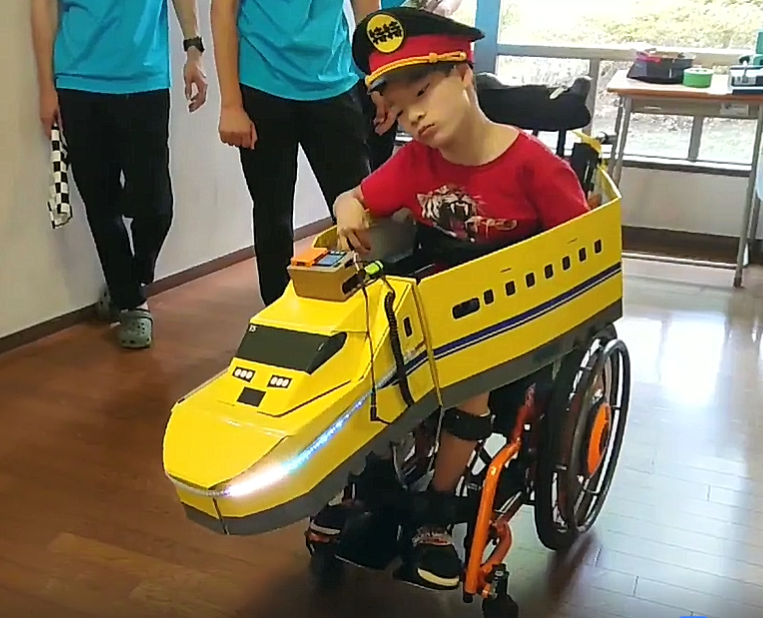 Turning Everyday Wheelchairs into Bullet Trains: The "Wheelchair Train"
In order to make life more fun for their disabled son, one parent created an attachment that can turn wheelchairs and walkers into a bullet train. Complete with lights, speakers, and even a LCD screen, the attachment hopes to make children feel like they are part of a performance.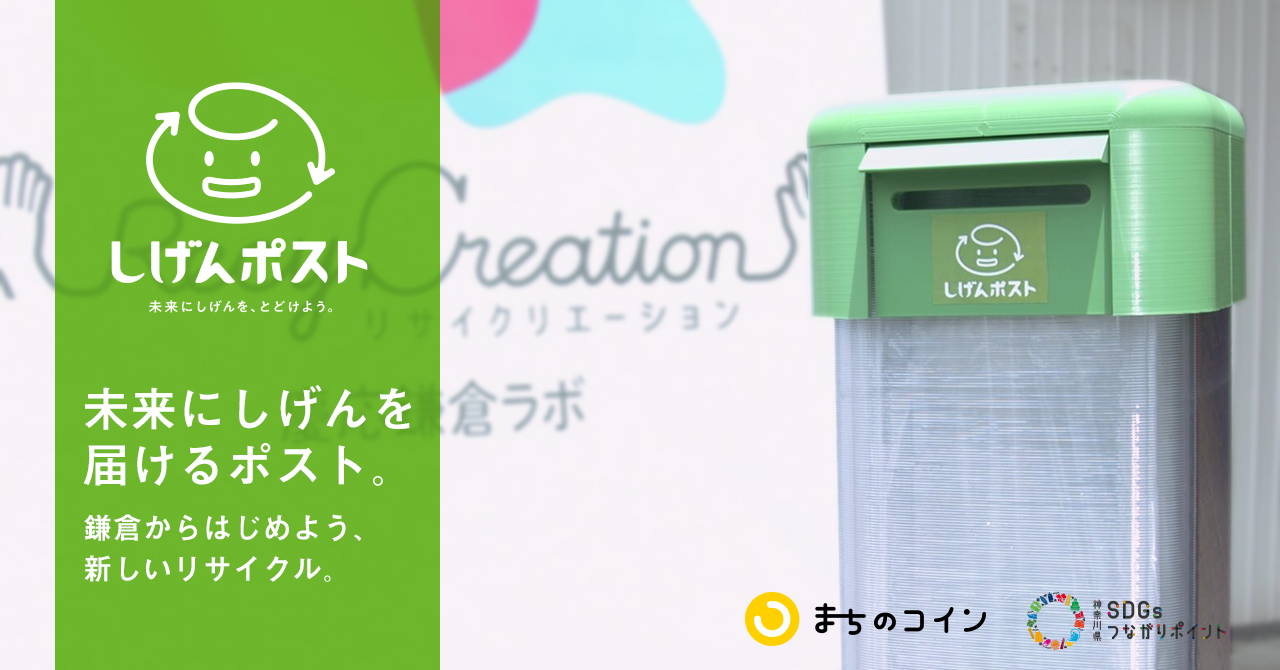 "Shigen Post (Material Recycle Box)"

The "Shigen Post (Material Recycle Box)" collects used plastic refill containers from households and recycles them into plastic packaging and other products. While reflecting the thoughts of local residents, the "Shigen Post" helps continue the lifecycle of plastic resources for reuse by future generations while contributing to the well-being of local communities.
Application Guidelines

Entry Format
We welcome submissions from all over the world in any form, any stage, and any industry. When we say 'any form', we mean any form; from tangible products to project designs and even types of services, all types of creations in any stage of design are welcome .
Images of the project and idea are required, and you also have the option to include videos, web pages, graphics and other forms of media as a URL during submission.
Number of Entries
*You can submit multiple projects as separate entries.
Please see here for a detailed application outline.
Evaluation Criteria
The objective of this open call is not to just recognize the most outstanding projects, but rather to uncover forward-thinking ideas that are both attainable and that utilize accessible technology. When evaluating the submissions, we will consider the following criteria as well as each curator's unique perspective derived from their respective area of expertise.
1. Inspirational 
Unleash your creativity and inspire us with ideas that evoke a "wow" factor. Even in familiar technologies, there are untapped possibilities waiting to be uncovered.
2. Forward-looking 
We value forward-thinking and future-oriented ideas that are challenging and innovative.
3. Mix & Match 
We highly appreciate ideas that propose unique value through the combination of various technologies and materials, based on the concept of bricolage.
4. Thoughtful 

We value ideas that consider the needs of the intended recipient while enriching their everyday experience.
5. Resource-efficient 
We will assess projects that are realistic, make effective use of everyday materials and things, and can be started on as early as tomorrow.


Recommended for people who:
Are interested in generating ideas that enhance their surroundings and the lives of other people
Want to share their unique discoveries with the world
Want to challenge themselves in creating new things and ideas
There are no specific requirements for eligibility. Anyone can is free to participate.
If you think you fit the above description, we would love to receive hear about your creations and ideas.
We look forward to receiving your application!


Awards
Selected entries will be announced on this AWRD website.
Three types of awards will be established: General, Next-Generation, and People's Choice. 5 works will be chosen for each respective category.

About General Awards
General Awards will be selected from all applications we receive. Curators in this award will decide which projects to feature.
About Next-Generation Awards
This award is open to everyone, but to support the future generation, we have established the Next-Generation Award.
*This award is available to those born on or after January 1, 1996. Please refer to the application guidelines for more details.
About People's Choice Awards
The people's choice award is selected via voting through the AWRD platform as well as the "likes" feature on Instagram.
*Please note that the number of awarded works may change.
*Voting will begin after the application deadline has passed. Voting is scheduled to begin in mid-October, 2023.
General Award
(4 Projects)

- Prize money (30,000 yen) and a commemorative award
-Comments from the judges
- An announcement on social media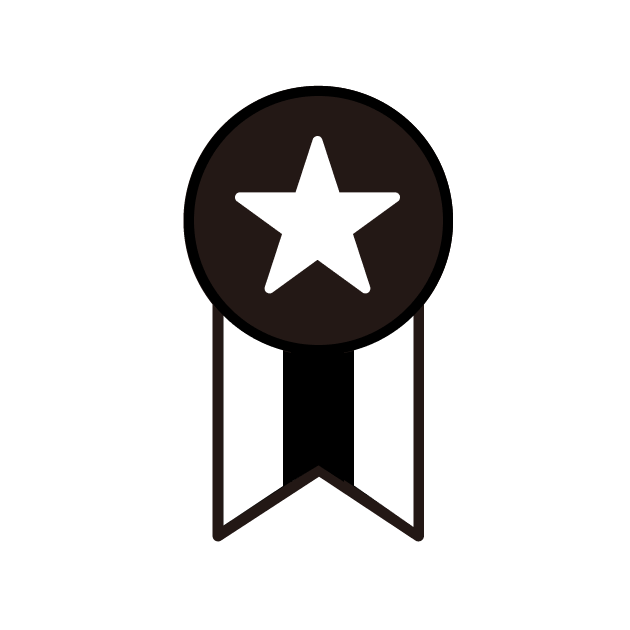 Next-generation Award
(4 Projects)
- Prize money (30,000 yen) and a commemorative award
- Comments from the judges
- An announcement on social media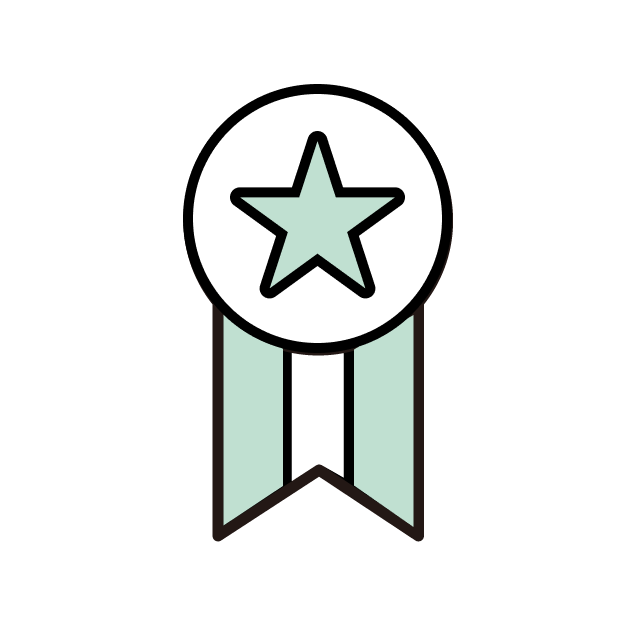 People's Choice Award
(Several Projects)
- Commemorative award
- An announcement on social media
Curators
KLEIN DYTHAM ARCHITECTURE
Architecture and Design Office, Founder of "PechaKucha Night"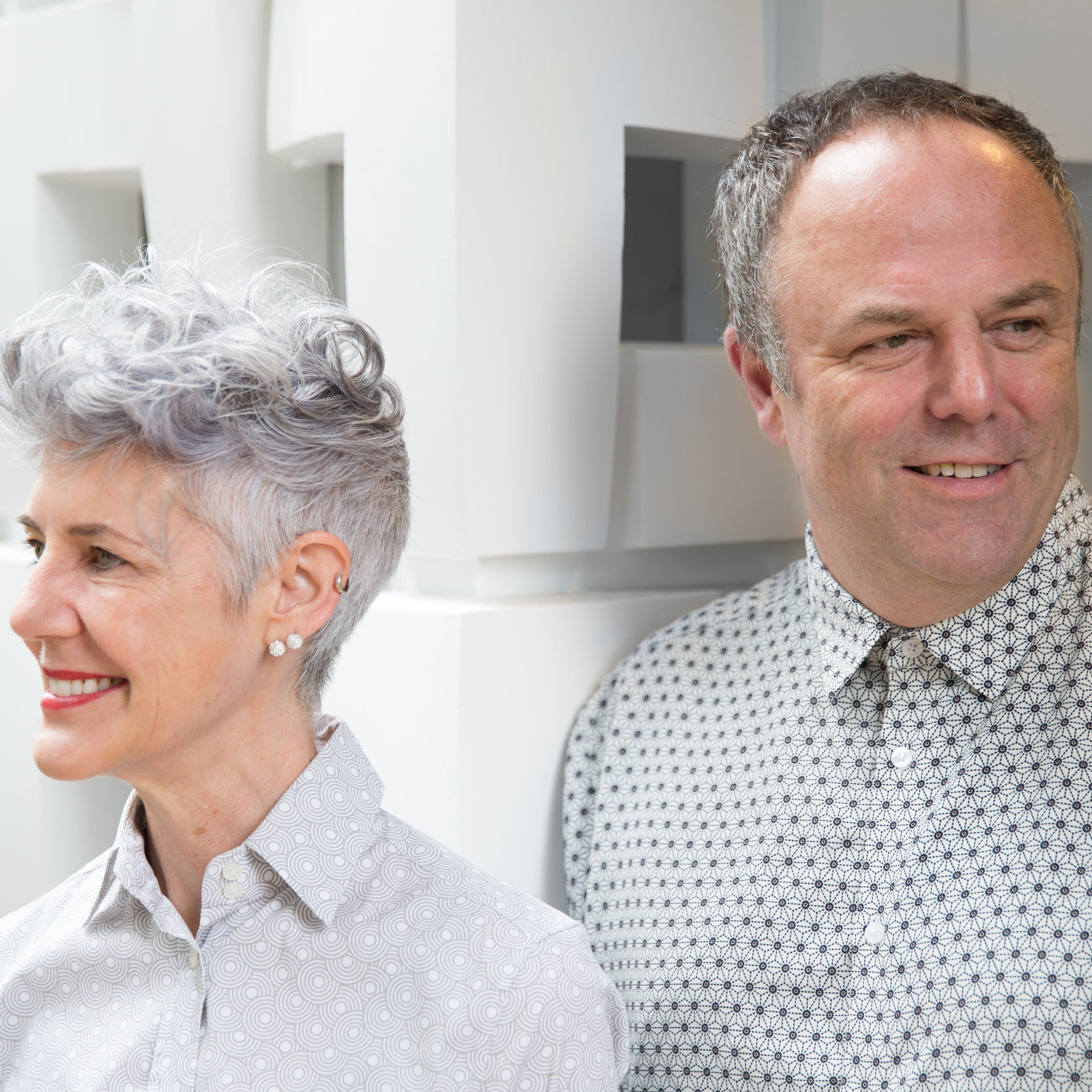 Klein Dytham architecture (KDa) is a multi-disciplinary design practice known for architecture, interiors, public spaces and installations. Established by Royal College of Art graduates Astrid Klein and Mark Dytham in Tokyo in 1991, today KDa is a multi-lingual office with an international reputation and a high-profile client list. Representative works are Tsutaya Books (2011), GINZA PLACE (2016), Facade of Cartier Osaka (2021) and winning many internationally renowned awards.

In 2003, KDa devised PechaKucha Night as an event for Tokyo designers to meet and share their work – it has now grown into an international network with events running in over 1,300 cities around the globe, inspiring creatives worldwide.
Kyle Li
Program Director of MFA Design & Technology at Parsons School of Design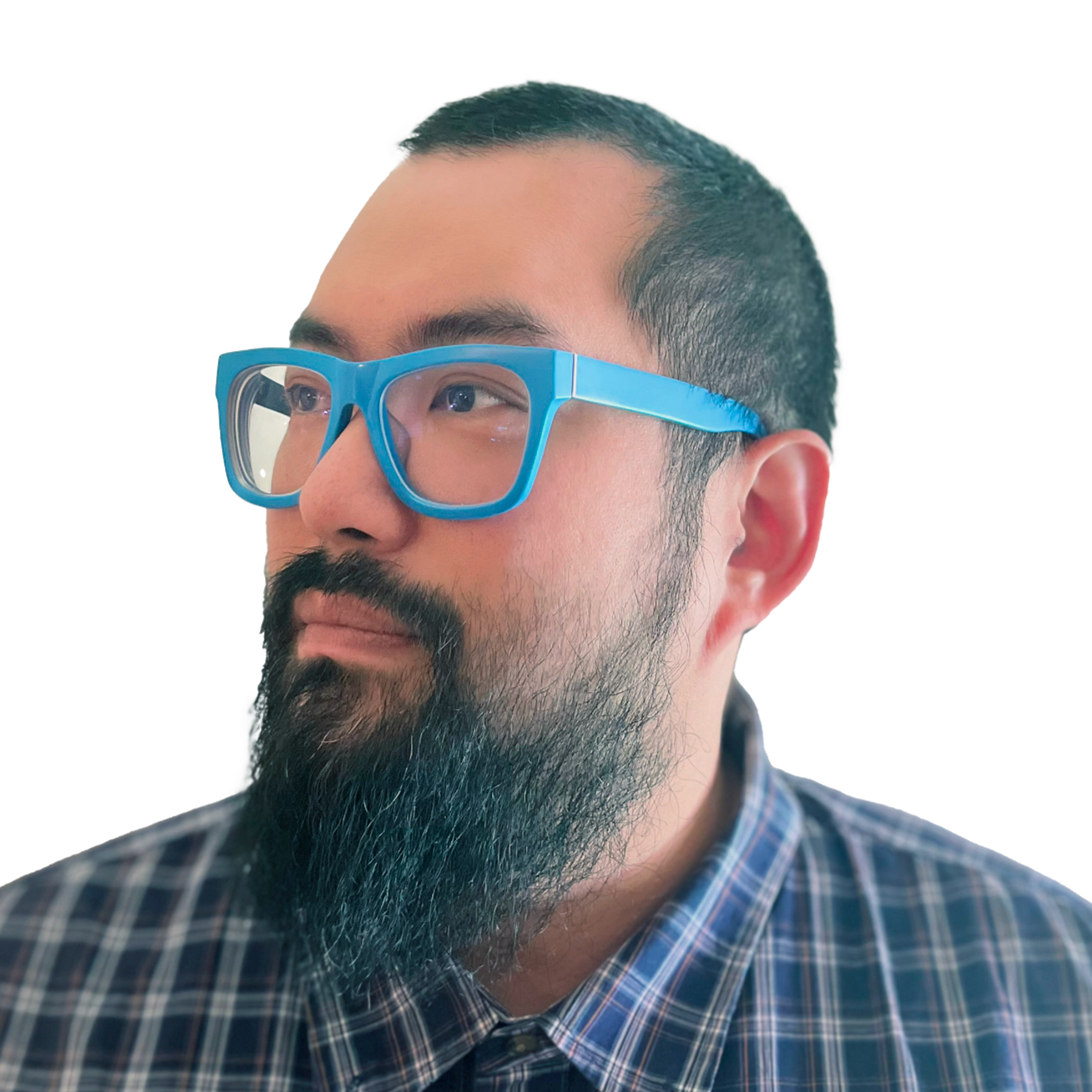 Kyle Li is a teacher, a hands-on experimentalist, and an immersive media designer based in New York City. His body of work explores playful experiences through interconnected physical and digital components. He started to teach full-time at Parsons in 2008. He founded the indie game design pathway, co-designed the minor study of Immersive Storytelling, and built an industrial grade motion-capture studio for VR/AR/MR/XR related explorations. He designed and taught the first official university course on UGC and Digital Fashion for Roblox. He is currently a program director of MFA design and technology program at Parsons School of Design and continues to offer design education for students of today.
Kimika Tonuma
Editor in Chief of IDEAS FOR GOOD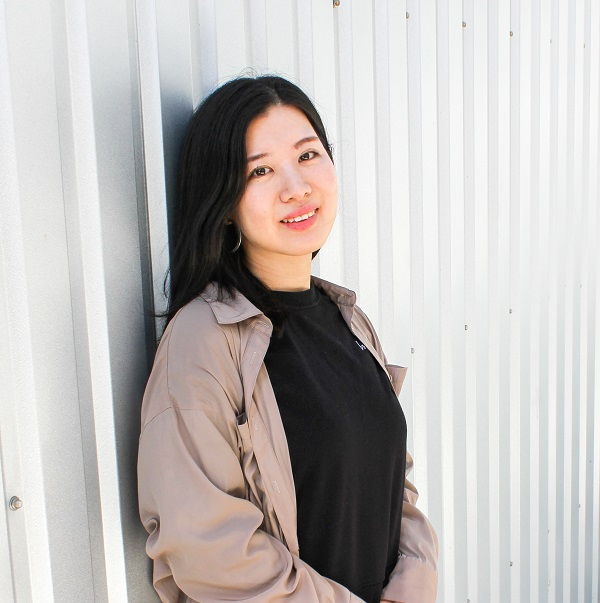 Kimika Tonuma is an enthusiastic editor driven by curating and crafting compelling ideas. Mainly interested in German and Nordic cultures and languages, she is also dedicated to fostering dialogue arenas. She pursued Journalism studies in Berlin and has completed Hyper Island's Creating Innovation online course, continually contributing to social-good innovation.
Tetsuro Ueda
Expert Leader in the Mobility & AI Laboratory at the Nissan Research Center.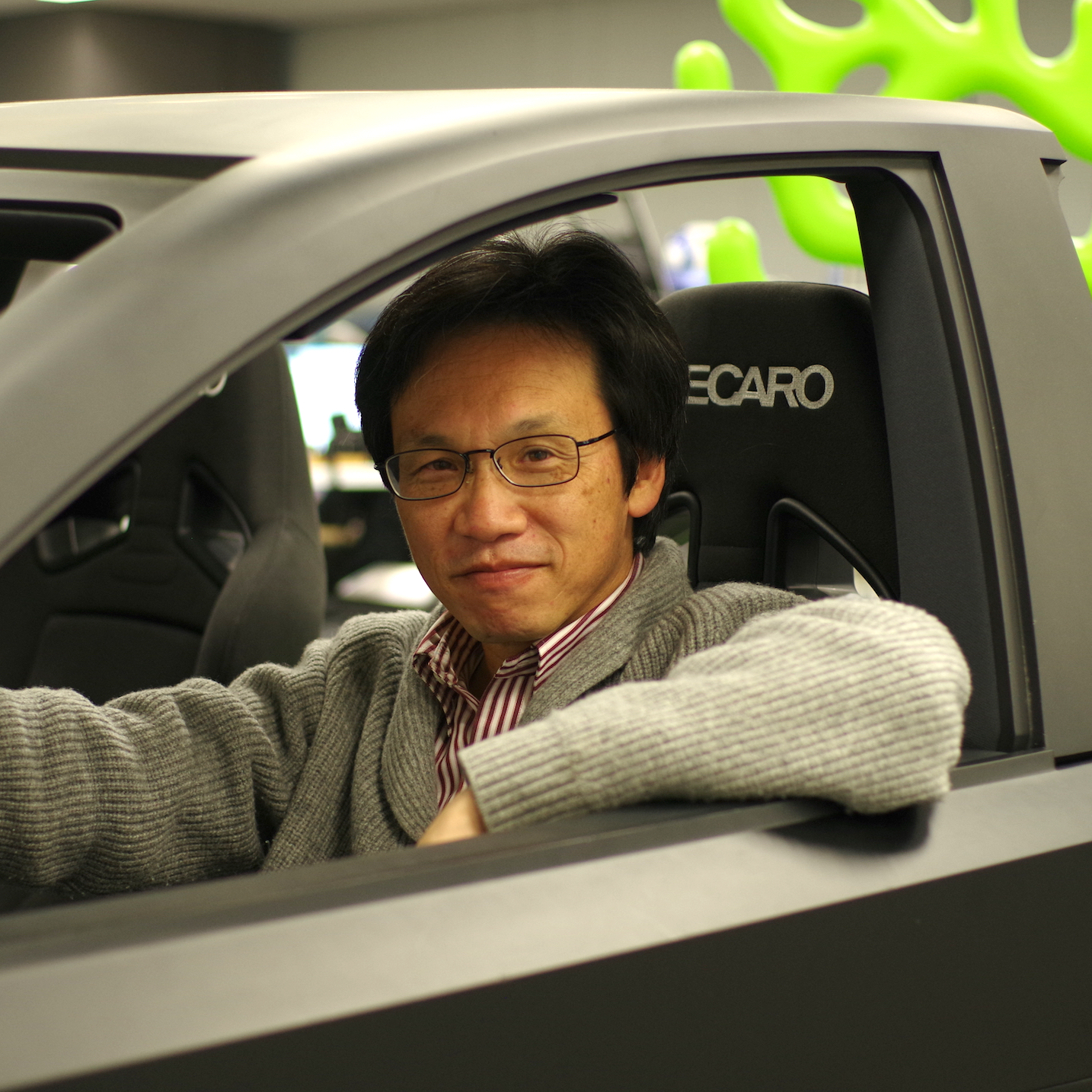 Tetsuro Ueda, Ph.D. has been involved in researching the industrial applications of IT, AI, and connected cars at Nissan Motor Co. for over 30 years. He has recently been working with AI and data science, fields which were not originally part of automotive engineering. He is interested in how AI and data science will ultimately impact and shift UI/UX design involved in the overall driving experience, giving birth to his slogan "AI meets UI."
At the 2019 CES, he introduced Nissan Invisible-to-Visible (i2V), a metaverse connectivity concept for cars, at a time when the metaverse was not yet widely known. He is also responsible for the "Contemporary Lifestyle Vehicle," a prototype sedan based on the concept of bricolage, which was unveiled in March 2023.


Schedule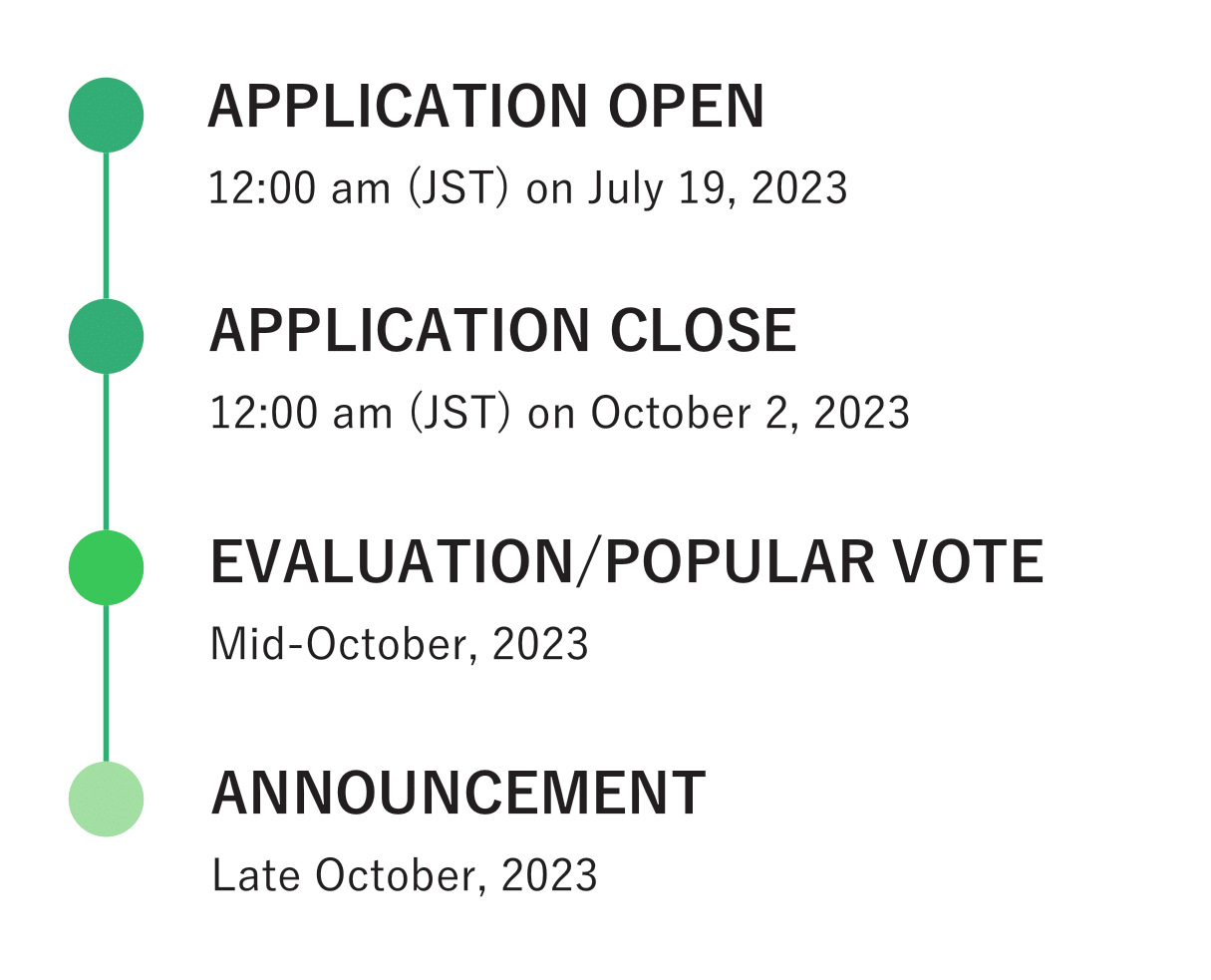 Powered by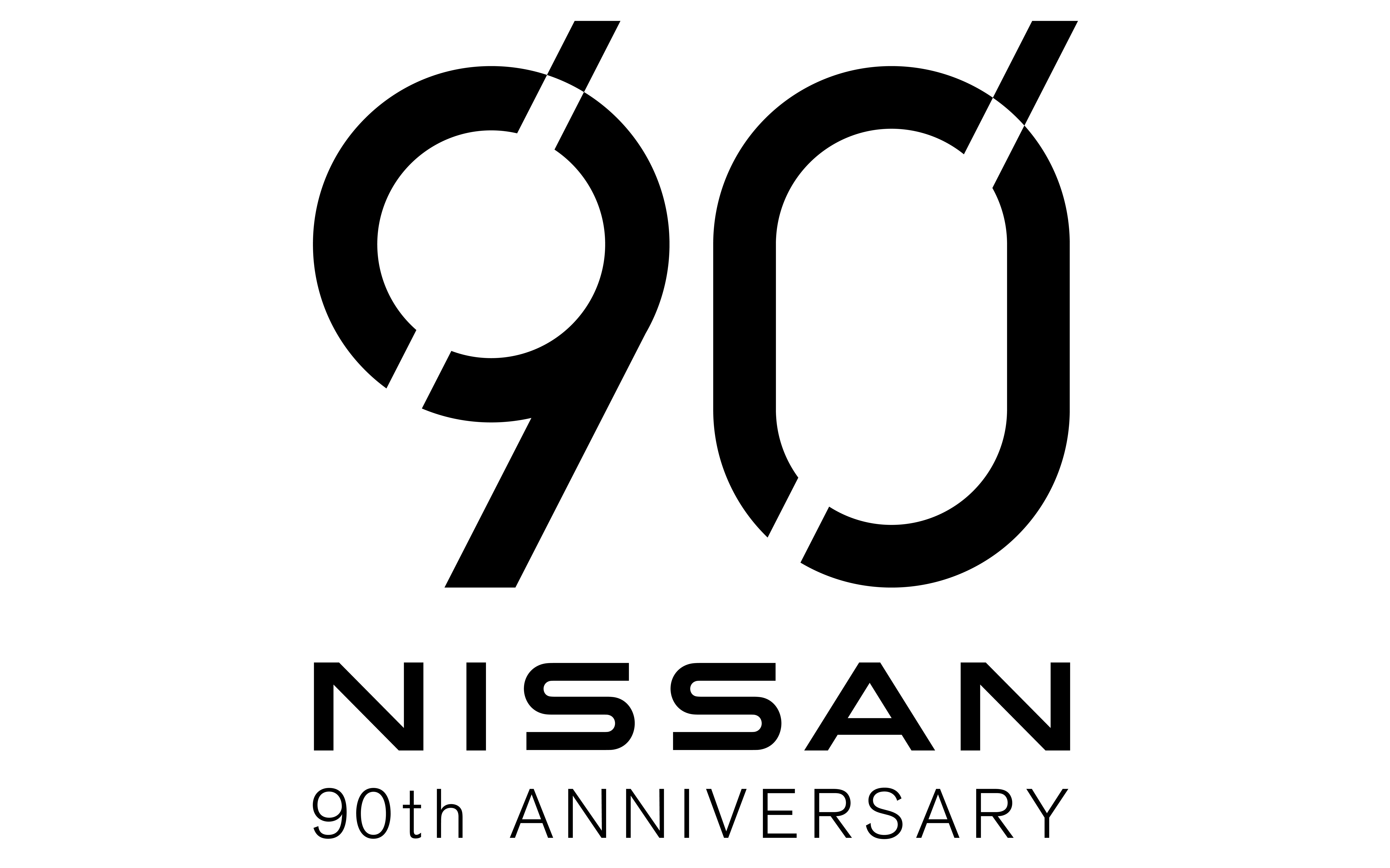 At Nissan, we strive to create a better society through the power of technology. We believe that ideas that seek to improve our society and quality of life offer immense value.
In 2023, as we celebrate our 90th anniversary, we are launching the DRIVE MYSELF PROJECT dedicated to creating a better future through co-creation with the next generation. As part of this project, the Creative Discovery Challenge aims to serve as an open innovation platform operating under the theme of "Bricolage" that collects and shares creative ideas from around the world with the potential to improve our lives.

Through this "Creative Discovery Challenge" open call, we aim to gather creative ideas from across the world to take steps towards creating an everyday where open innovation and collaboration is commonplace. While valuing each individual's voice, we believe that the sharing of ideas will contribute to the creation of a more fulfilling everyday and the betterment of society as we take these steps towards co-creating a new future.