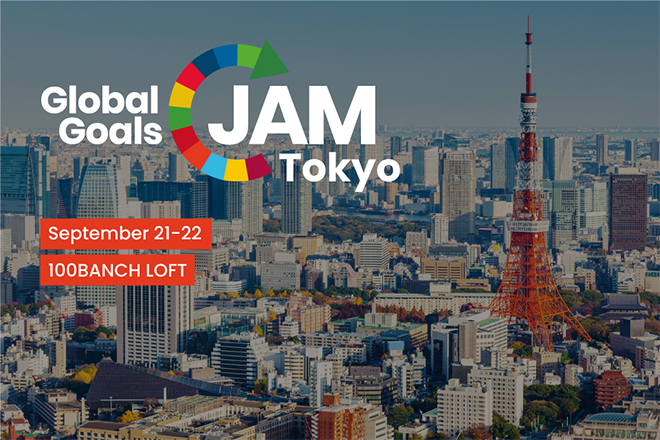 Do you have a passion for solving social challenges to improve lives? Do you want to leverage your skills and ideas in a diverse and high-energy setting to identify and attack issues in sustainability and inequality? Join us for the third edition of the Global Goals Jam in Tokyo, Japan, where local innovators, entrepreneurs, and creatives will join teams around the world in designing actionable interventions toward achieving the Global Goals.

The Global Goals Jam is a two day designathon where creative teams work together on local challenges related to the Sustainable Development Goals. Using a tailored design thinking toolkit (the "Jamkit"), we will create interventions aimed at short term targets in support of the long term goals.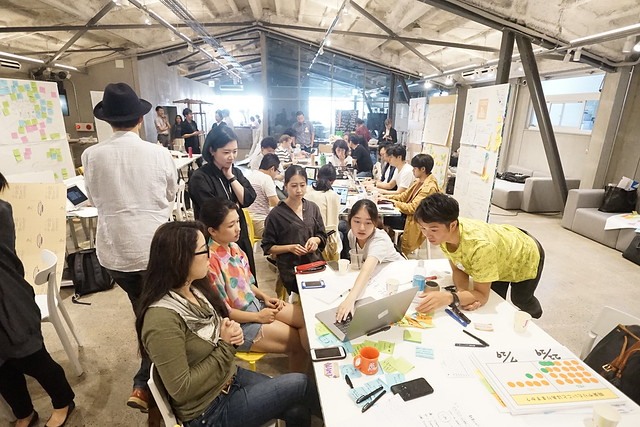 The Sustainable Development Goals (SDGs), otherwise known as the Global Goals, are a universal call to action to end poverty, protect the planet and ensure that all people enjoy peace and prosperity.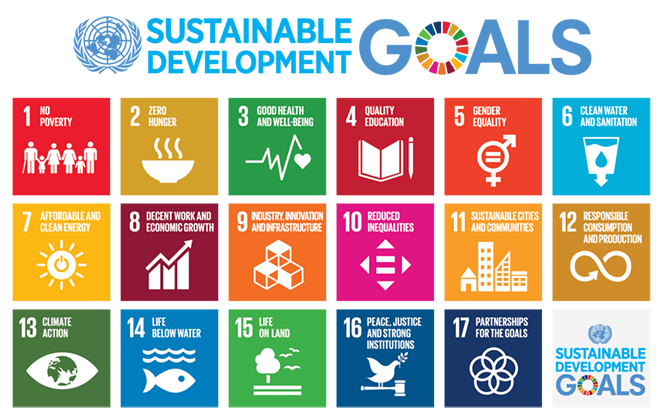 You are invited to expand your network and learn design methods from Digital Society School to share your ideas in real-time with other participants from Hong Kong, Nairobi, Kyoto, Rio de Janeiro, Amsterdam and beyond!

Let's design 2030 together! Think Big! Start Small! Act Fast!

When? Where? How much?
▼GENERAL INFORMATION

Date & time:
Sept. 21, 22 (Sat and Sun), 2019
SAT: 09:00-18:30
SUN: 9:00- 20:00*
*includes presentations, GGJ afterparty begins following presentation.
Location: 100BANCH LOFT (3F)
Language: The program will be run in English and Japanese, all presentations and documentation are in English.

Cost: ¥3,000 for non-students, ¥1,500 for students

What to bring?:

・Coffee mug
・Computer, computer charger (optional but recommended)
・Comfortable clothes, shoes
What comes with the ticket?:
・Entry to the 2-day GGJ designathon workshop
・A warm welcome to a community of creatives, thinkers, designers, and entrepreneurs who are passionate about sustainability and making social impact
・Light refreshments, including morning coffee and tea
・All prototyping materials, free access to digital fabrication machines (laser cutter, UV printer, etc.) at FabCafe, internet
・Entrance to GGJ Afterparty, includes light catering and drinks
How do we create our challenge and solution idea?
The Design Method Toolkit by Digital Society School.

In 2016, United Nations Development Programme approached the Digital Society School to create a collaboration that connected the design community with the Sustainable Development Goals. Using their expertise in Design Methods and international, cross cultural collaboration, the Digital Society School customized their Design Method Toolkit to create an open-source Jamkit that empowers people to create direct impact for the global goals, solving local challenges relevant to their own context. These design thinking tools form the roadmap for GGJ members to go from challenge to idea and idea to solution!
What are the focus SDGs for this year's GGJ in Tokyo?
Global Goals Jam selects three areas from the SDGs as regional issues and tackles them. There are the three focus SDGs at this year's GGJ Tokyo.
What is the output?
The output of the Global Goals Jam is a visual prototype.
Examples of a visual prototype include...
1. Paper or Carton Prototype
2. Visual 3D model or Rendering
3. Physical 3D printed or hand-made prototype made with suitable material available.
4. Video prototyping as a commercial or advertisement for the product.
5. Storyboard, that being a sequence of drawings to represent how the service/product works.

GGJ Tokyo Past Examples..

『SEA you soon』SDG #11 Sustainable Cities and Communities; Mockup for an app service; We provide easy access to coastal journeys with experienced fishermen through an app called "SEA you soon''. One can experience catching fish and eating and cooking them with the locals. The aim is to give people an attachment to the coastal environment for a more sustainable waterfront development.


『Smart Mirror Companion』SDG #3 Good health and well-being, Video prototype; A mirror powered by a digital personal assistant (like Siri) to be your partner when you need 1) medical assistance 2) or just a companion to be there for you.


『YOLO Truck』SDG #11 Sustainable Cities and Communities; Video prototype; Helps communities solve environmental health challenges by bringing a mobile truck to their events with hands on projects/experiments. Includes a gadget library, a YOLO app to challenge people with environmental related topics, such as collecting data of air pollution, and uploading the collected data on a large public data base for free use.
Steps
Global Goals Jam Tokyo Timeline
STEP 01

DAY 01  Welcome

09:00 - 9:30 Gathering / Registration
09:30 - 10:00 Inspiration Talk
10:00 - 12:00 Icebreaking / Team Building

STEP 02

Sprint #1 Explore it!

12:00 - 13:15 Team Canvas / Empathy Map / Brainstorm
13:15 - 14:30 Lunch Break

STEP 03

Sprint #2 Respond to it

14:30 - 16:20 Ideation / Concept sketch / Dot voting

STEP 04

Sprint # 3 Make it!

16:20 - 16:40 Break / Energizer game
16:40 - 18:30 Storyboard / Solution pitch / Feedback
18:30 ~ Free prototyping time

STEP 05

DAY 02  Sprint #3 Make, cont.

09:00 - 11:00 Prototyping time

STEP 06

Sprint #4 Share it!

11:00 - 13:30 Business model canvas / Through other's eyes
13:30 - 17:00 Final touches
17:00 - 17:15 Turn in materials

STEP 07

Final Presentations & Afterparty!  

17:30 - 18:45 Final presentations
18:45 - 19:00 Wrap up
19:00 ~ GGJ Afterparty!