Material Driven Innovation Award 2022 Results Announced!
The Material Driven Innovation Award 2022 (MDIA 2022), a material award that explores the new value of materials, is based on the theme of "Materials that make people's lives Well-Being" and is designed to recognize innovative products that have the potential to contribute to the well-being of people and the global environment. The contest called for materials.
The competition attracted 102 entries from all over the world during the application period of about one and a half months. After rigorous judging, a total of nine entries were selected: one Grand Prize winner, three finalists, one Encouragement Award winner, the Junji Watanabe Award, the Yasuhiro Horiuchi Award, the Kumiko Idaka Award, and the Kazuya Obara (Benkei) Award.

---
Grand Prize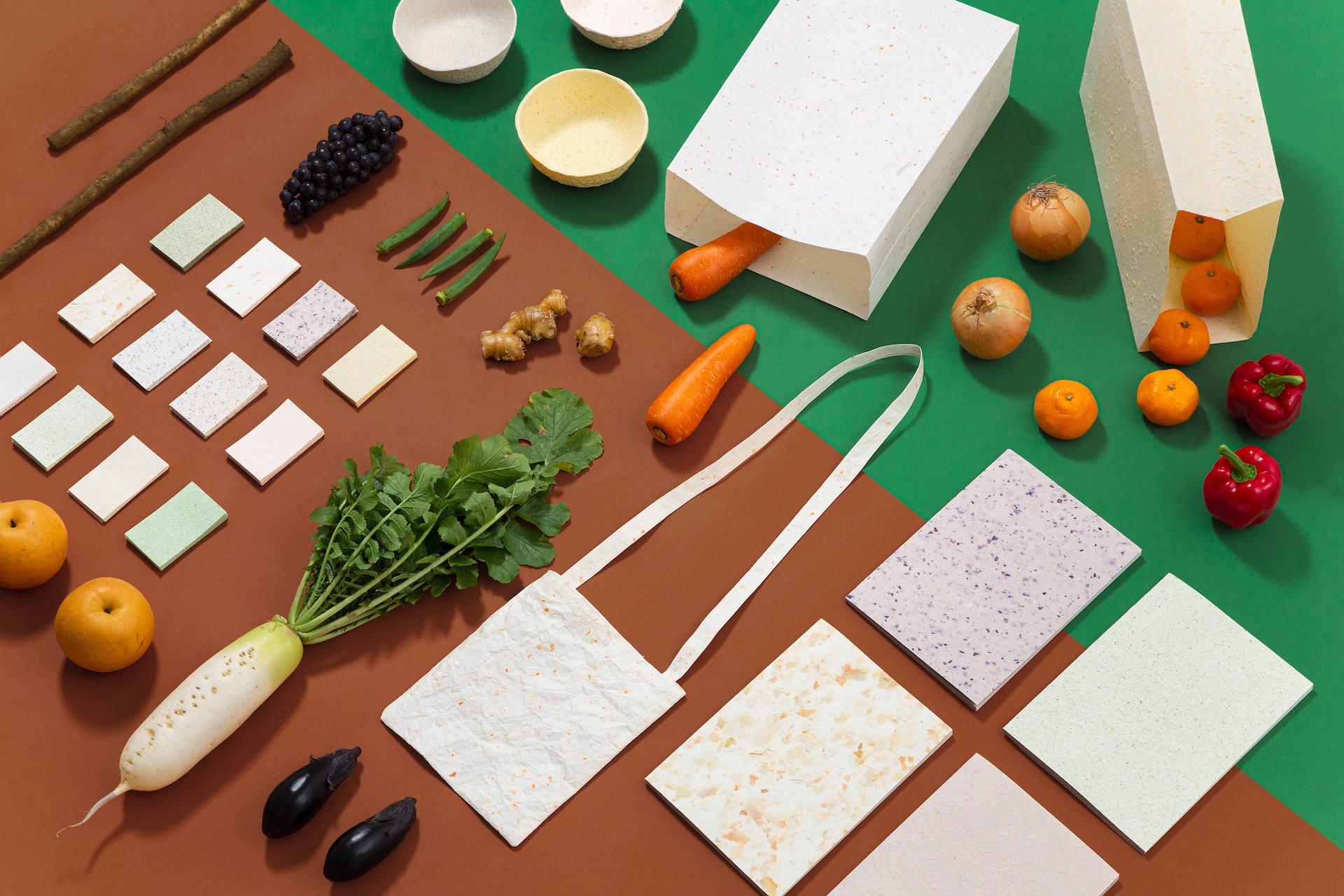 Applicant: Igarashi Seishi Inc.
Winners' Comments
We are truly honored to receive this great award.
We are a small Echizen Washi studio established in 1919. FoodPaper was conceived and launched in less than six months.This brand, which started from my son's science research, is made from discarded materials so that we can maintain a comfortable environment for children who will take over the next generation. We are encouraged by this prestigious award and will continue to reduce food waste and pass on the Japanese papermaking culture to the next generation. We will continue to work toward the realization of a recycling-oriented society that produces and consumes the right amount of paper and produces as little waste as possible. Finally, we would like to thank the many people who are involved with FoodPaper.
Comments from Judge: Yasuhiro Horiuchi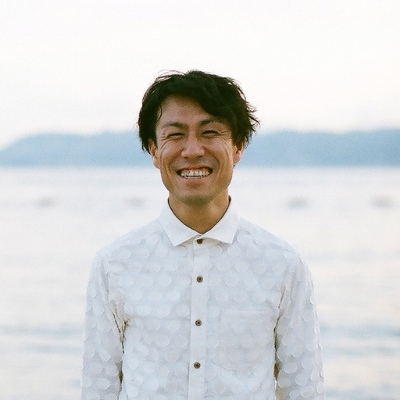 The product is a proper mix of social issues and traditional craftsmanship, and yet it is a product that anyone can use. I think this project will grow into a really good project if everyone, from children to adults, can feel the process of using this product. We have selected this project for the Grand Prize because of its balance of traditional craftsmanship, recycling of discarded vegetables, and design, none of which stands out from the others.
I look forward to seeing more collaborations in the future, as well as the creation of outlets for more communities and issues.

Finalist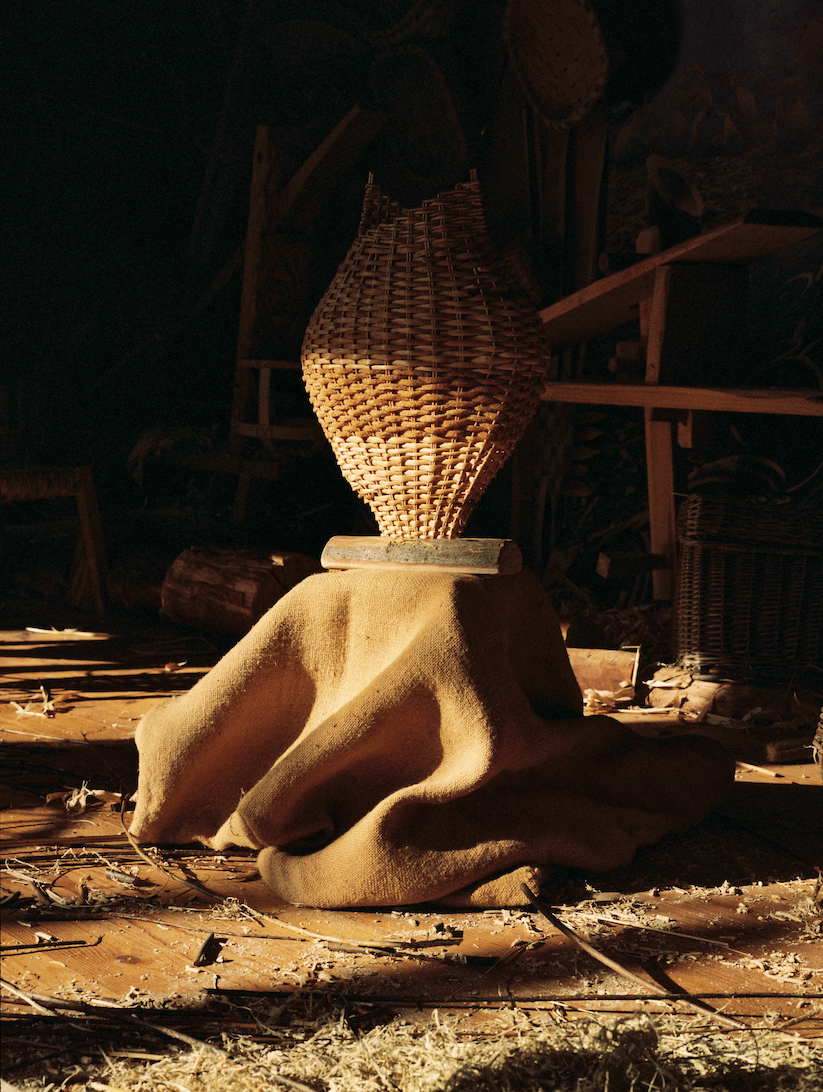 Applicant: Individual in collaboration with Galician basket weavers.
Winners' Comments
Everyone who has taken part in "Co-Obradoiro Galego" has made it possible to achieve the finalist award for Material Driven Innovation. Thanks to this platform, we visualize the Galician basketry craft situation, plus share how biodesign can revive craft heritage.

Comments from Judge: Kumiko Idaka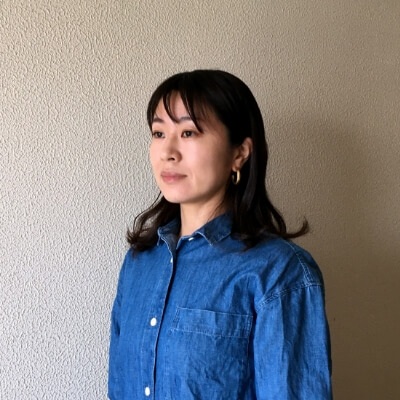 I believe that local culture is one of the most important factors in defining oneself and enhancing one's internal reputation. Consumption behavior, which is linked to satisfaction and happiness, is difficult to define within a country or existing economic sphere, and I believe that one of the keywords is to reaffirm the small-scale public sphere, such as a limited community. Although this project has many unfinished elements, it is a project that takes into account the economic activities of Galicia and the folk cultural activities of crafts, and it has presented us with a perspective that we have not seen in any other project. We have selected it as a finalist with high expectations for future projects.
Finalist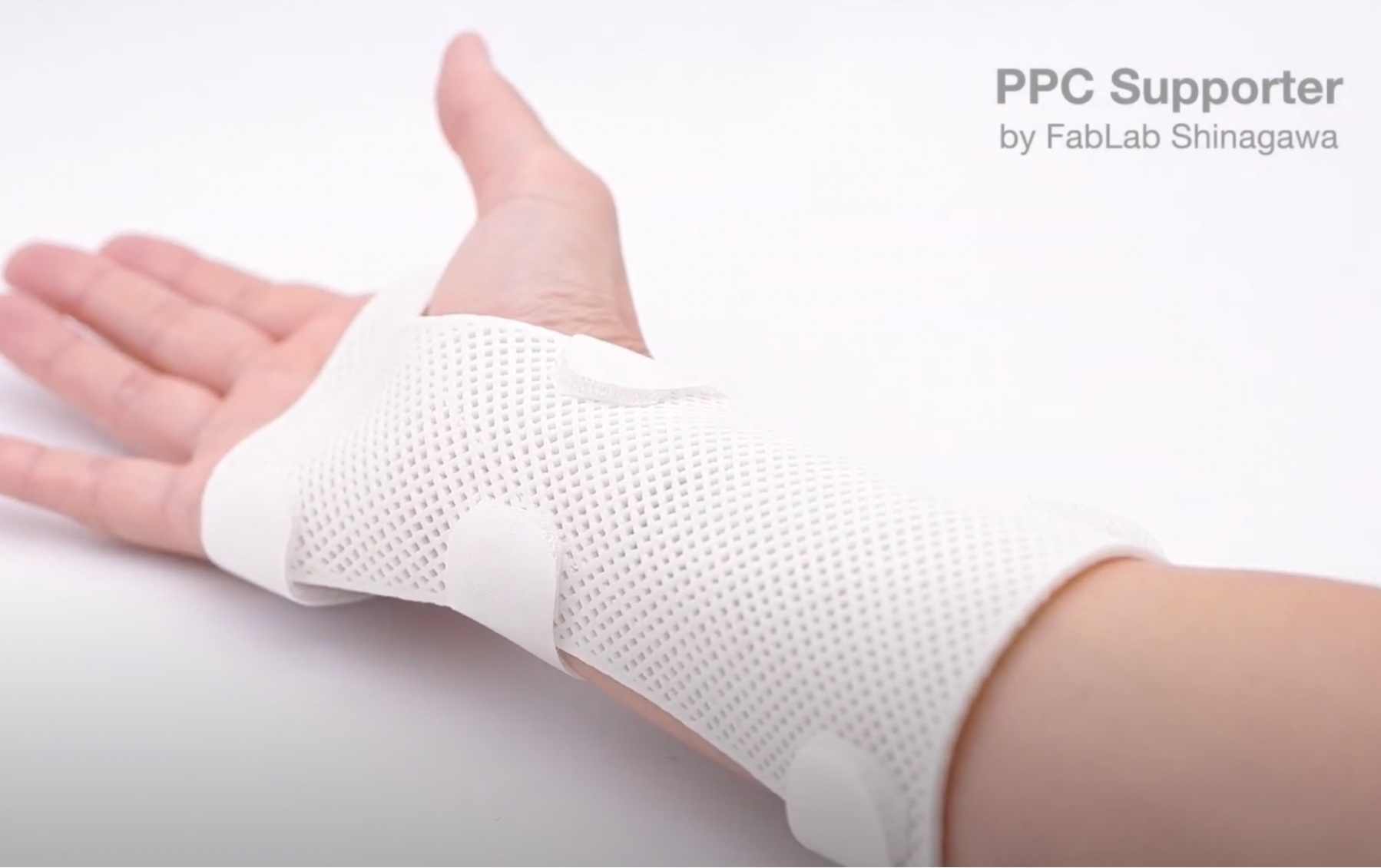 Applicant: FabLab Shinagawa / UNITIKA LTD.
Winners' Comments
We have been working to create an environment where everyone, regardless of disability, can enjoy making a living, believing that this will lead to the health and happiness of society. We are very happy to receive this award because we feel that our 3D printing filament TRF+H, which we developed based on this belief, has been recognized for its potential to enhance people's wellbeing.
TRF+H can reduce 3D printing time and extra support materials by assuming post-processing. While utilizing deciduals, finishing can be done by hand to add individual value. We look forward to having workshops with many of you using this material with its unlimited possibilities.
Comments from Judge: Junji Watanabe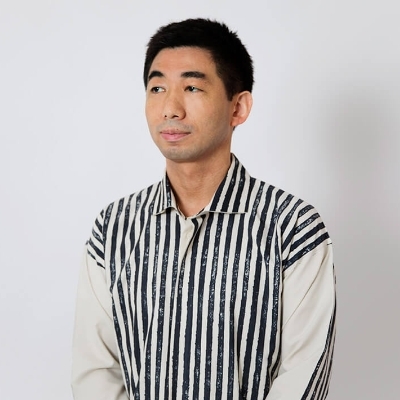 Technology, including 3D printing, has made it possible for anyone to create custom-made orthotics. On the other hand, the materials used in this project have the ability to adjust their shape by heating them up after being 3D printed. How will this affect our minds? For example, the time spent adjusting the shape of the brace to fit the body makes us feel that our body is unique. Changing the shape of a child's brace also allows us to experience the child's growth. I believe that this material is truly a material that makes life well-being, as it brings time to be close to the body and to celebrate its existence.
Finalist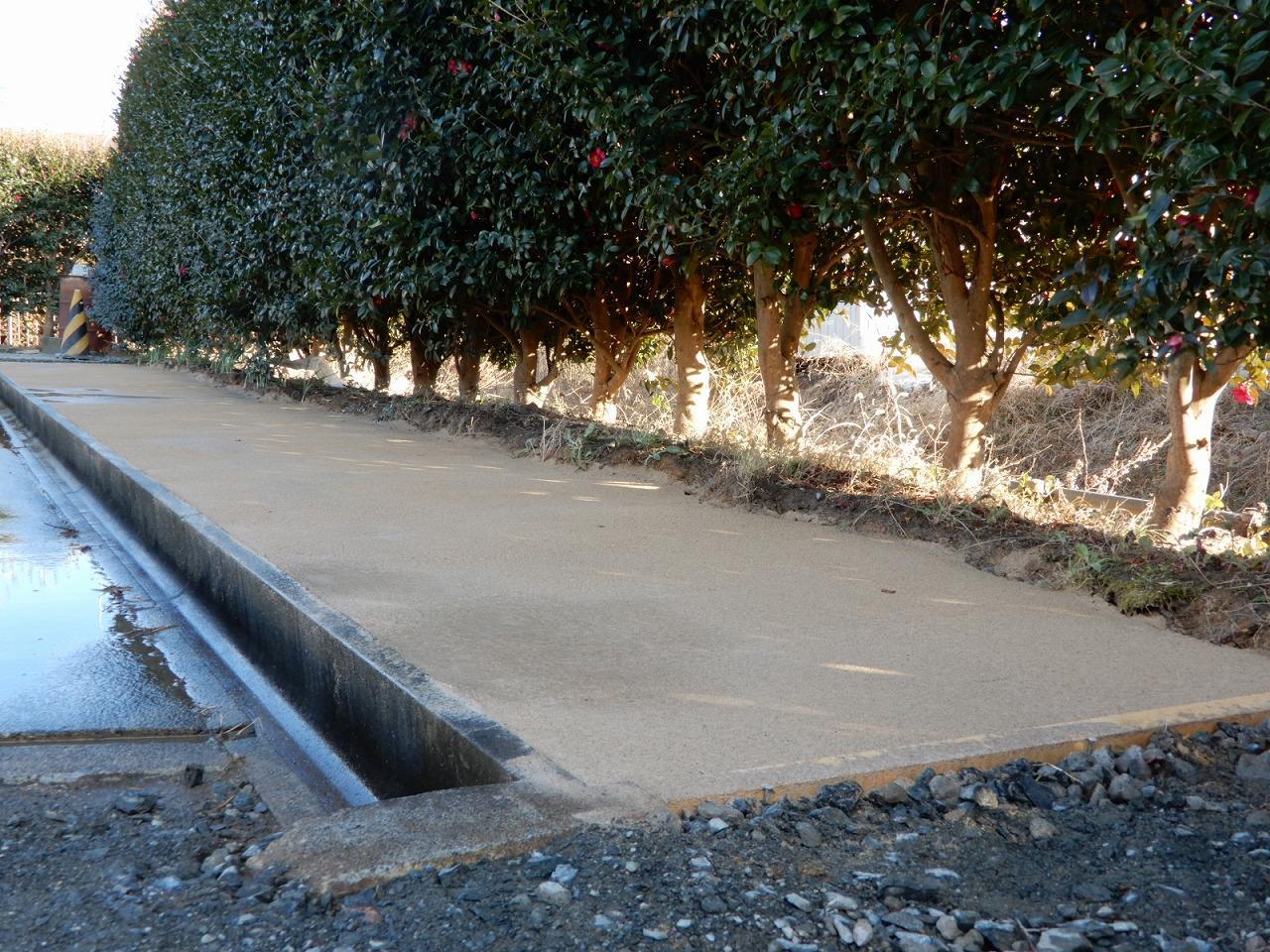 Applicant: Green & Water Corp
Winners' Comments
Thank you very much for this prestigious award, ZERO CARBO N SOIL was created as a cement-free, CO2 adsorbing and fixing product that demonstrates high strength and durability, which could not be achieved with conventional soil-based pavement materials. This product is made of naturally derived materials and can be returned to the soil after use. It also leads to a reduction in industrial waste emissions and environmental impact. In recent years, the rapid progress of global warming has been recognized as a problem. By reducing emissions of greenhouse gases that are believed to be the cause of global warming and by adsorbing and fixing CO2, we aim to make this product useful as one of the items that contribute to carbon neutrality.

Comments from Judge : David Tena Vicente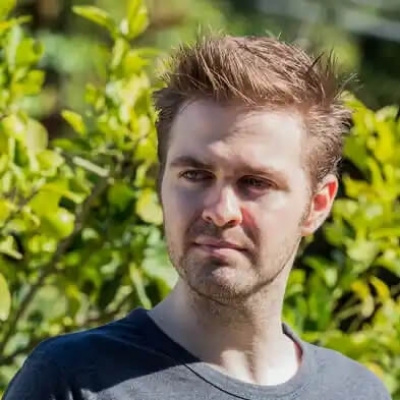 The ZERO Carbo N Soil pavement project is a great example on how the industry must adapt to climate change. Roads and pavement are an indispensable part of society's infrastructure and applied everywhere around the world: finding a way to make a material so widely used and seemingly immutable into CO2 absorbent should inspire us to take a look into other materials that are applied massively around the world to convert them into agents favorable for climate change. By revisiting old materials and processes we can achieve real change in the world industry that tends to not reflect on things that have always been done a specific way. As a judge and a scientist, it is also refreshing to be able to see the specific data on how the chemical process works for a presented project, I very much look forward to how ZERO Carbo N Soil deploy their product not only in Japan but to the rest of the world.
---
Others
As a result of rigorous judging by the judging panel, the following awards have been added to the awards originally established.
*The following awards will only be commented on by the judges.
Encouragement Award
Junji Watanabe Award
Yasuhiro Horiuchi Award
Kumiko Idaka Award
Kazuya Ohara (Benkei) Award
Encouragement Award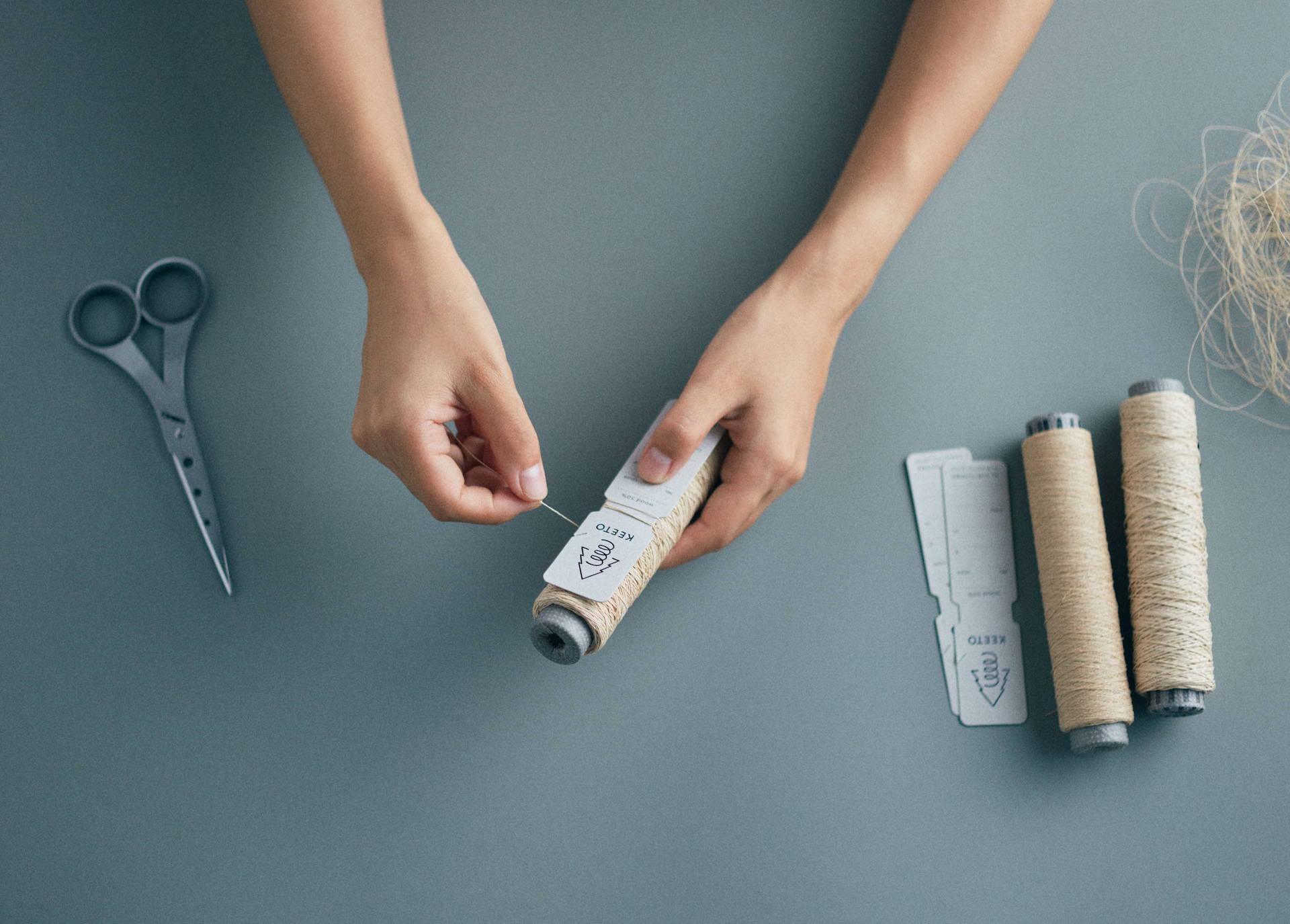 Applicant: Sugitoyama G.K.
Winners' Comments
Thank you very much for the Material Driven Innovation Award Encouragement Award.
KEETO is a yarn made from domestic Japanese cedar trees, which took a lot of time and effort just like a forest.
We believe that KEETO has great potential as a new way to use domestic wood, as a material for the textile industry, which often relies on overseas raw material procurement, and as a new natural fiber that can be used in daily life. We will continue to research and improve KEETO, a material that is gentle to the skin and to the future.
We will continue to move forward and look forward to this award.
Comments from Judge: Kazuya Ohara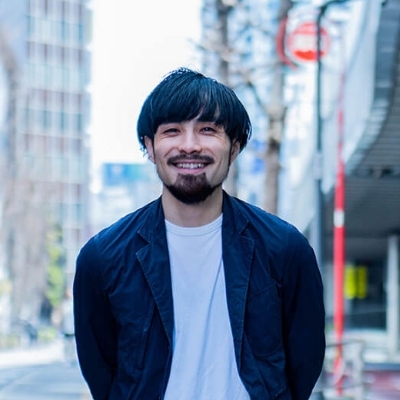 This project was realized in the form of cordage made from Japanese cedar, amidst growing expectations for the material from various aspects, including the issue of utilizing domestic lumber and its contribution to sustainability.

The relationship between cordage and humans has developed over a long history of various methods such as "sewing, weaving, twisting, braiding, and knitting". By reconstructing it again as a material that has many ways to relate to us, it should have much to contribute as a step toward exploring well-being ways of relating to each other through materials.

Junji Watanabe Award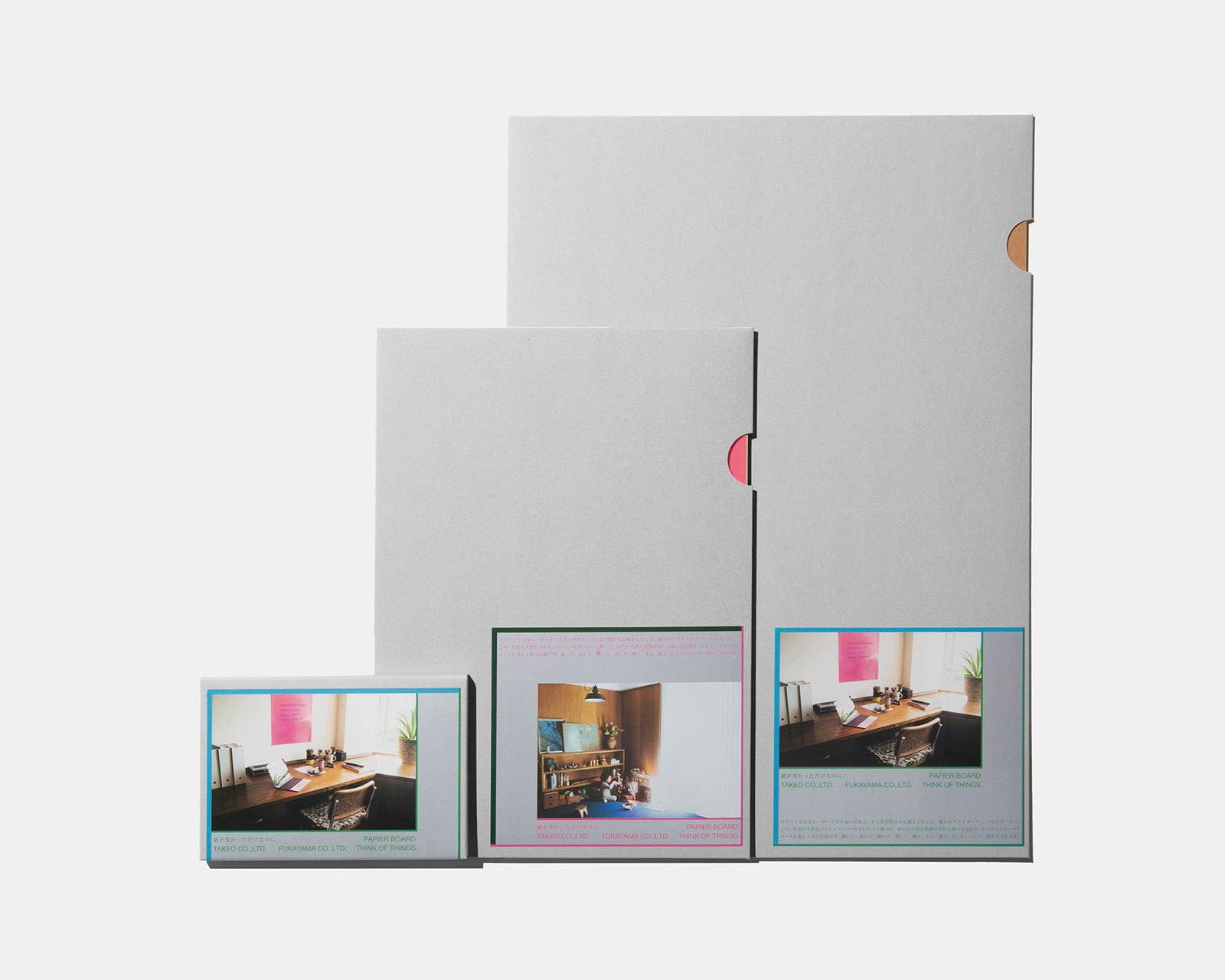 Applicant: KOKUYO Co.,Ltd. YOHAK_DESIGN STUDIO
Winners' Comments
The prototype of the Papierboard began with the idea that a whiteboard that existed like copy paper could be created by using this technology after learning about the patented cellophane processing technology possessed by Fukayama/Triffe. As we continued our discussions, we realized that if Takeo's fine paper, with its rich colors and textures, could be used to draw and erase as many times as necessary, we would be able to realize a richer drawing experience, which led to the joint development of this product by the three companies. We hope that this product, which can be carried around or pasted out as it is, will give rise to the creation and development of new ways to use it as a new material.
Comments from Judge: Junji Watanabe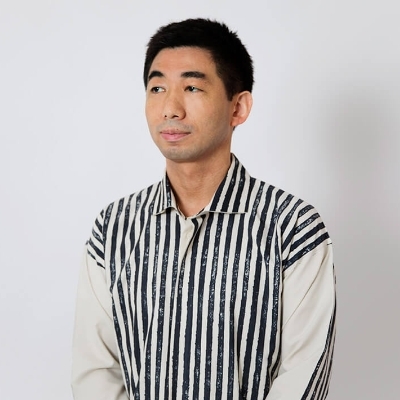 What are the requirements for materials that make our lives well-being? The first thing that came to mind was to motivate/energize the user, in other words, to motivate and energize the user to take action. PAPIER BOARD is a piece of paper that can be written on and erased many times, and has the same function as a whiteboard. Not only can you write anything on it, but you have the unprecedented freedom to modify it in any way you like, and you can choose your favorite color and texture. When I saw this entry, I was so itching to try all kinds of things.
Yasuhiro Horiuchi Award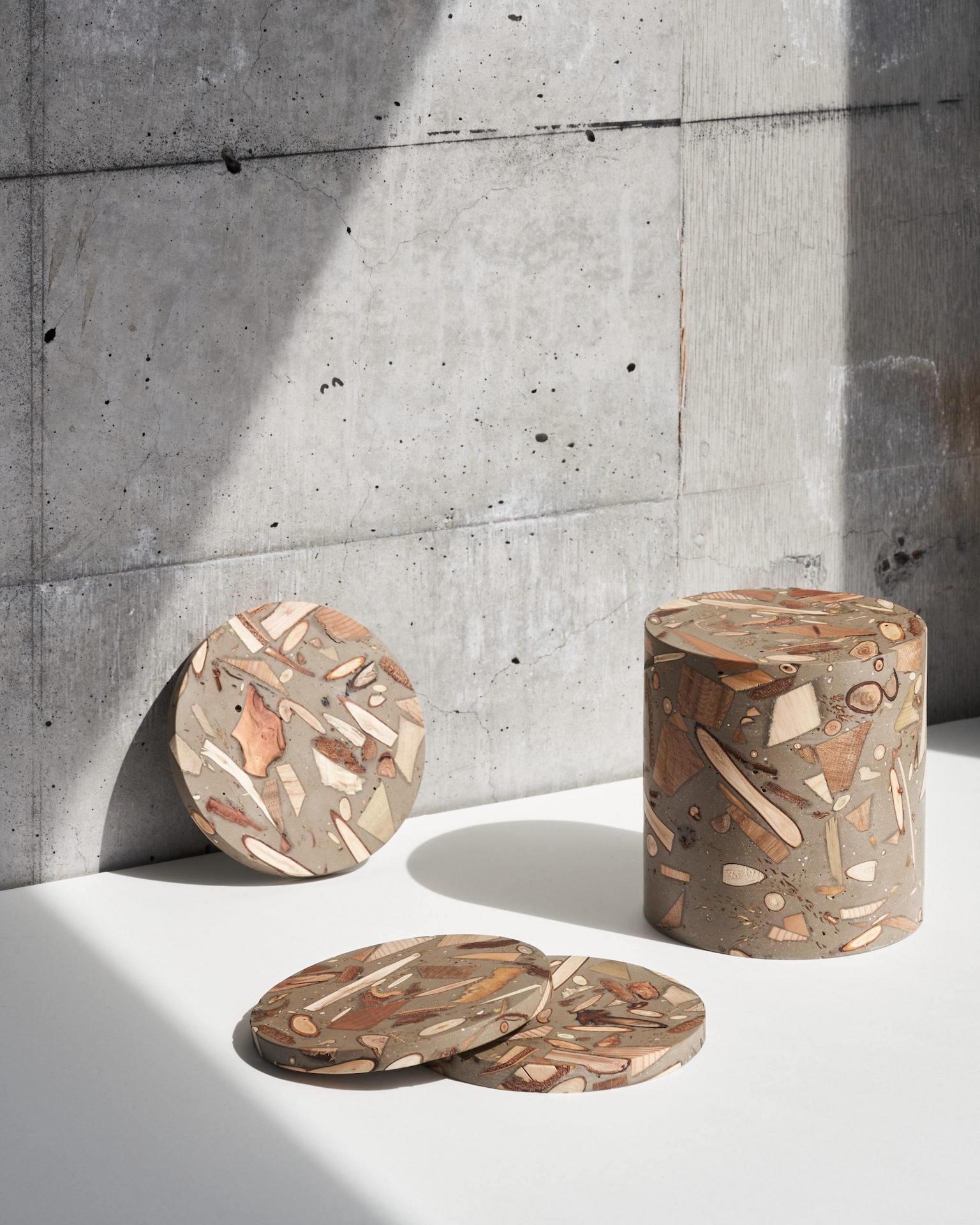 Applicant: STUDIO YUMAKANO
Winners' Comments
Thank you very much for the Yasuhiro Horiuchi Award. Before forming this material, I started by visiting Hida to research the mountain and the current state of the forestry industry. We are very happy to have received this award for our material, which we arrived at as a result of continuous experimentation and selection of the best shape and size from an endless variety of forest materials, in search of a look that would maximize the richness of the forest. In addition, we are currently working with architects and interior designers on a project to create completely original ForestBanks by blending waste wood from the site and wood from the local area for each spatial design.
Comments from Judge: Yasuhiro Horiuchi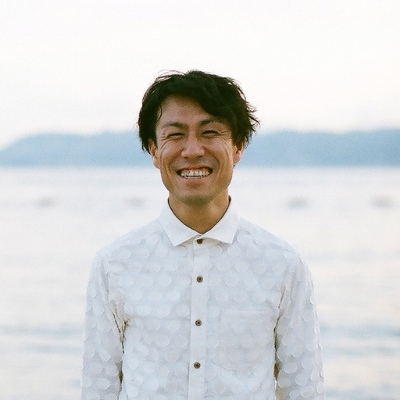 Forests are planted, trees are grown, and forests are nurtured. In today's world, the wood is chosen for its texture and strength, and the amount of wood varies. It is important to thin the trees and grow good trees and to maintain the forests, but the lack of joints is also a problem. We chose this material because we believe that it can be distributed as a different material by combining different materials, regardless of the type of wood, strength, and whether it is straight or crooked, and that it can be a project that connects people who handle wood around the world. I am looking forward to the next service that will be used by various people and regions in this day and age.
Kumiko Idaka Award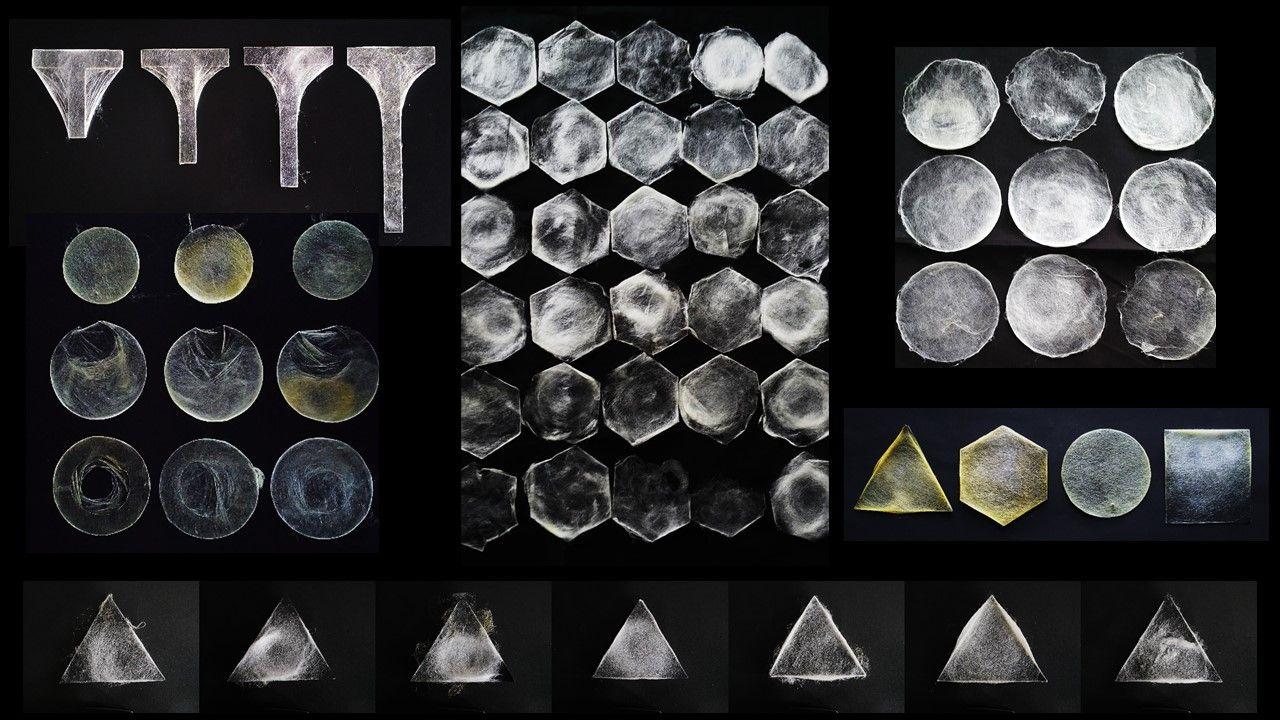 Applicant : KYUSHU UNIVERSITY graduate school Bioresource Sciences
Winners' Comments
"Biomaterial" has been produced while thinking of others. The objects of thought are not only human beings, but also all living creatures and the environment. By designing with others, rather than incorporating my own ideas and techniques into materials, my non-self-oriented design expands, and by connecting with others, I feel a strange sense of peace. With this award, I would like to aim to create materials that can expand the circle of "well-being" not only to those close to us, but also to all other people more equally.
I would like to express my gratitude to the members of the collaborative production team: silkworms, black-spotted ants, costume designer ARAKI SHIRO, Professor Takahiro Murakami of Kyushu University's Decision Science Center for a Sustainable Society, and the Bio-Food Lab of the Kyushu University Faculty of Art and Design for their assistance in the production.
Comments from Judge: Kumiko Idaka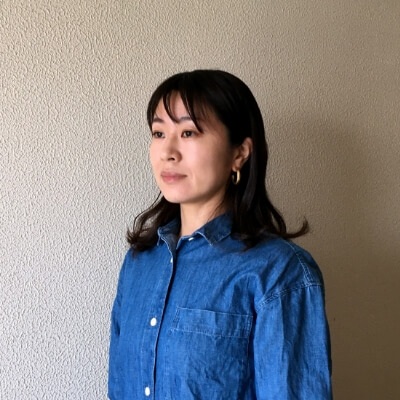 Although the project is still in the prototype model stage and has not yet reached the stage of social implementation, I personally appreciated the flat perspective of building a co-creation relationship between humans and living organisms, rather than the position of humans using nature and living organisms through materials. I feel that there is an aspect of this project that is similar to the idea of deep ecology, which considers humans and other living creatures as equals, but I felt empathy for the project's simplicity in its search for a practical co-creation relationship through exploration, rather than from the standpoint of mischievously criticizing anthropocentrism.
Kazuya Ohara (Benkei) Award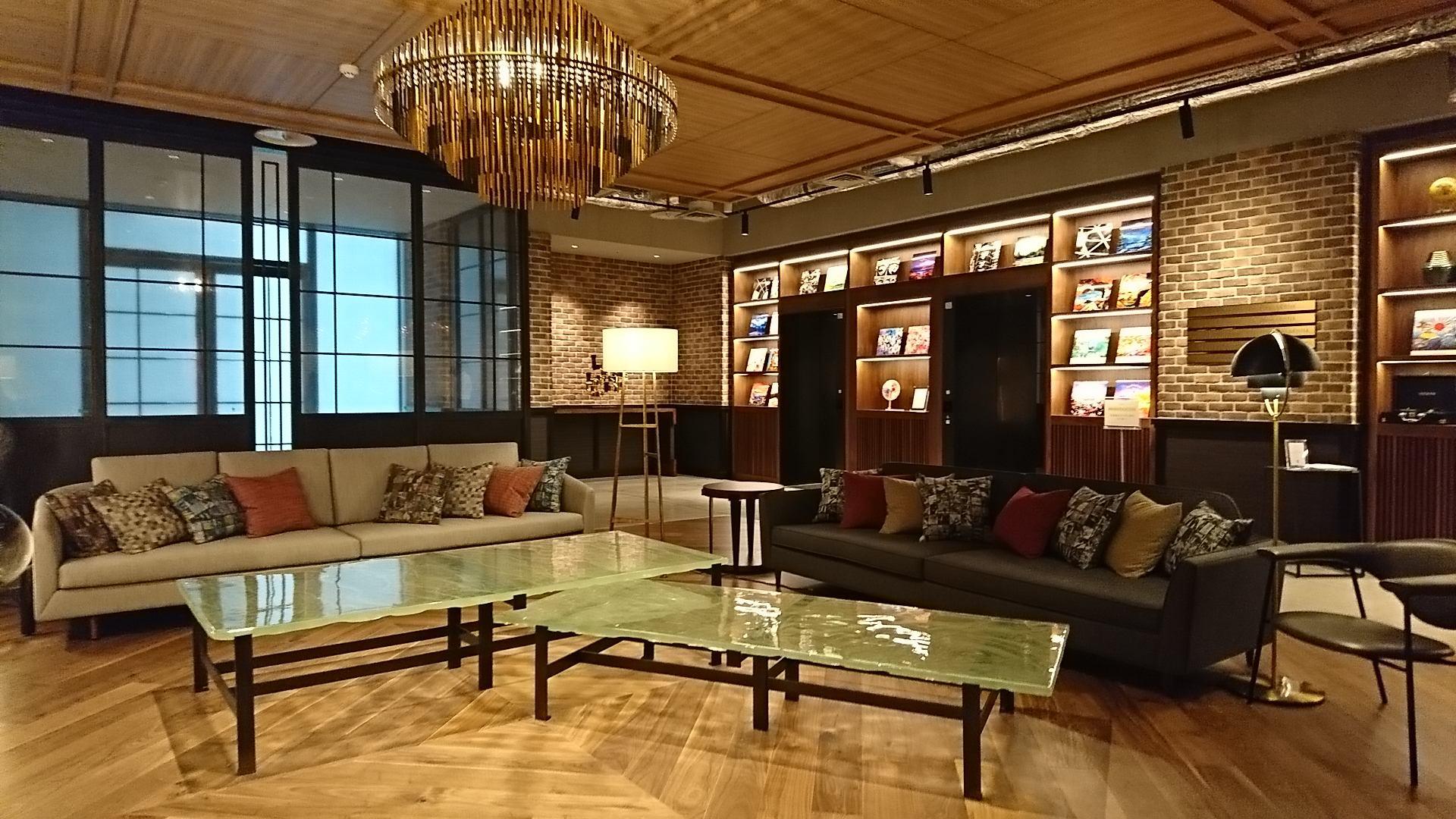 Applicant : STUDIO RELIGHT

Winners' Comments
Thank you very much for awarding me the [Kazuya Obara (Benkei) Award].
I am very honored and at the same time, I am even more determined to continue to develop sustainable manufacturing.
It has been a long road for us to transform recycled waste fluorescent glass into a material form, and it is only with the cooperation of many people that we will be able to continue our manufacturing.
We would like to take this opportunity to express our deepest gratitude to all of you.
I believe that "realization of wellbeing" in manufacturing starts with knowing the material story behind the product as well as the product itself.
We will continue to take on new challenges, believing in the potential of recycled glass. We hope, more than anything else, that the hearts and lives of people living in the future will be enriched.
Comments from Judge: Kazuya Ohara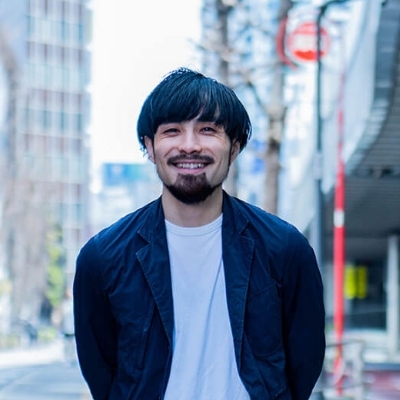 Do we recycle materials once used, use them for secondary purposes, or are we forced to dispose of them? In these days of sustainability, various methods of utilization are being explored. In such a situation, it is important to have a viewpoint that allows us to feel the joy of feeling the "history of things/traces of small cycles" of materials that are reborn for new uses while retaining their features, expressions, and context in the process of secondary use. This will become increasingly important.
---
General Comments from Judges
Junji Watanabe
In my screening process, I focused not only on sustainability as a material, but also on how deeply it satisfies people and how broadly it creates social connections through its function. Innovative materials have the power to dramatically change the relationships between people, people and society, and people and nature. That is why the design of well-being in the future will need to be thought of in terms of materials. I hope that the 1st MDIA will be the beginning of this process, and I hope that materials will be further explored to connect people, society, and nature in the future.

Yasuhiro Horiuchi
Hundreds of new materials and technologies are being created every day. When we think about the need for new materials, we consider materials that are naturally produced, social issues, ideas and innovations added to them, and materials that consider how they are used and the people who use them. Materials that circulate through the use of the energy used to make things may be the innovation that is needed today. As technology continues to evolve with each passing year, we hope that the next materials will replace many products and be used in the lives of many people.
Kumiko Idaka
However, we would like to evaluate projects that go beyond environmental considerations and expand the definition of well-being itself, even if it has not yet been completed. I wanted to I believe that materials are an important subject not only for economic activities, but also for cultural, ideological, and sometimes ethical issues. I hope that MDIA will develop more diverse projects that will not only focus on materials in the context of economic activities, but will also transmit motifs that will bring various perspectives on how we should live our lives in the future.
David Tena Vicente
I am greatly inspired by the projects presented to the MDIA awards, all participants have shown us really great approaches on how to innovate in the sector of materials, ranging from sustainable to socially impactful. I am looking forward to seeing them scale and evolve and how they impact the world of materials.
Kazuya Ohara (Benkei)
Materials have always existed beside human civilization and social life. In addition, the demand for such materials has always been high, depending on the circumstances of human beings and the global environment. In this context, I would like to share my thoughts with you from the perspective of well-being. I hope that the perspective of "well-being" as a way to create a "good state" together with us and the materials that have continued to create a "good state" in our lives will give birth to more projects that explore the possibility of weaving better states and relationships in our society in the future. We are looking forward to seeing you again.