The Material Driven Innovation Award 2022 (MDIA 2022), a material award to explore the new value of materials, was conducted by MTRL (Material), a materials-themed creative platform operated by Loftwork.
Screening reports sent to you on what was discussed at the screening sessions held in each of the global and Japanese regions.

Divided into two parts, Part I and Part II, Part I presents the judges' perspectives and discussions on wellbeing, Part II will show the judging process and the judges' comments on the award-winning materials.
What is wellbeing from the viewpoint of materials? "Material Driven Innovation Award" Screening Event Report Part II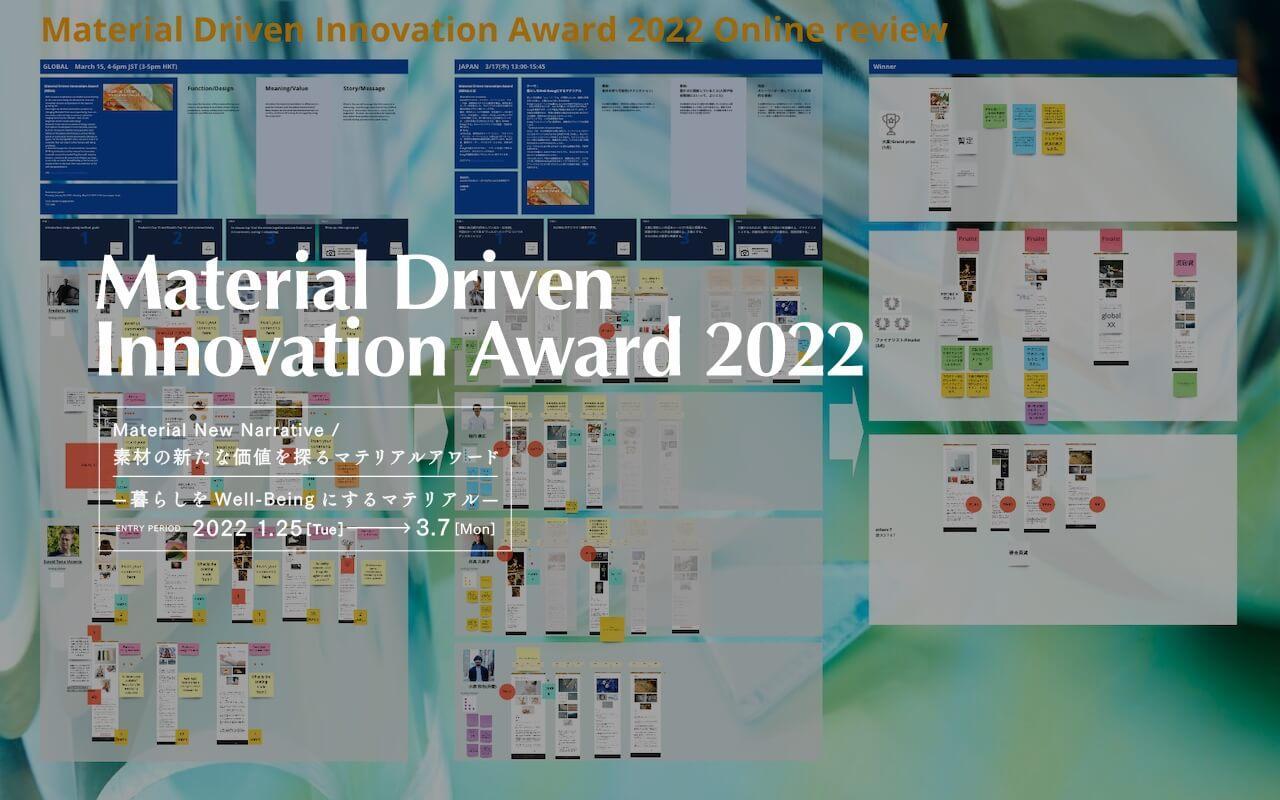 What is wellbeing from the viewpoint of materials?「Material Driven Innovation Award」Screening Event Report: Part I