[Updated on Tuesday, December 14]: We have announced the finalists! Click here for details.
「POST REALITY AND NO NORMAL」

The NEWVIEW Program is a project and community that cultivates new creative expressions and experiences in 3D space.This year we will host the 3rd Annual NEWVIEW AWARDS for XR content in the fields of Fashion, Culture, and Art.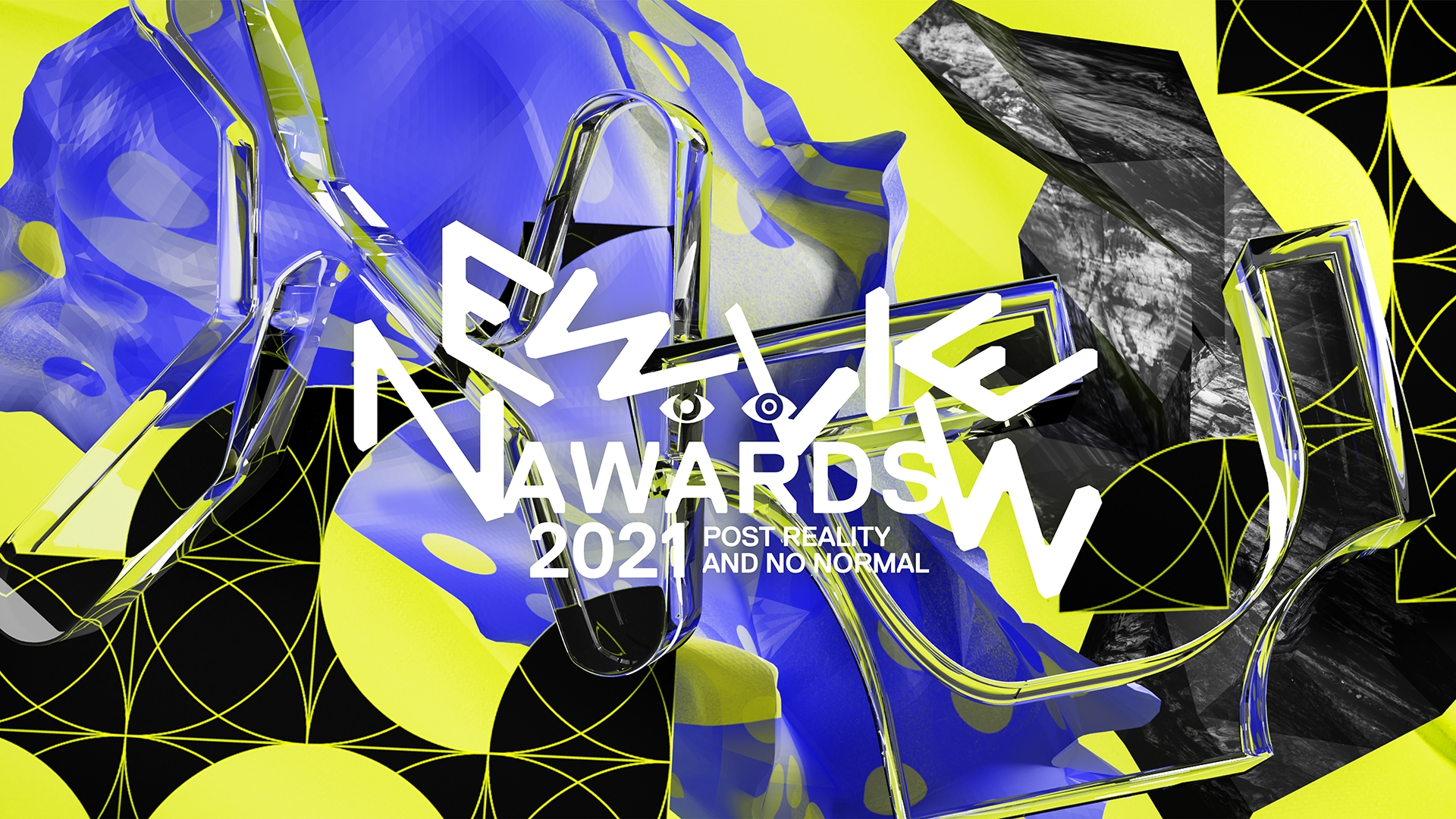 The theme of this year's awards is POST REALITY AND NO NORMAL. The production and distribution platform is STYLY(https://styly.cc), a VR/AR/MR creative platform that provides a space for artists in all fields of digital expression to exhibit their creative style.

The NEWVIEW AWARDS launched in 2018 and has since received a total of 622 entries from 15 countries over the past three years.

In XR, which is still in its infancy, we look forward to the ambitious challenge of widening expressions and experiences in a new way.


→NEWVIEW AWARDS 2018 WINNER'S WORKS
→NEWVIEW AWARDS 2019 WINNER'S WORKS

→NEWVIEW AWARDS 2020 WINNER'S WORKS

Message from the Jury President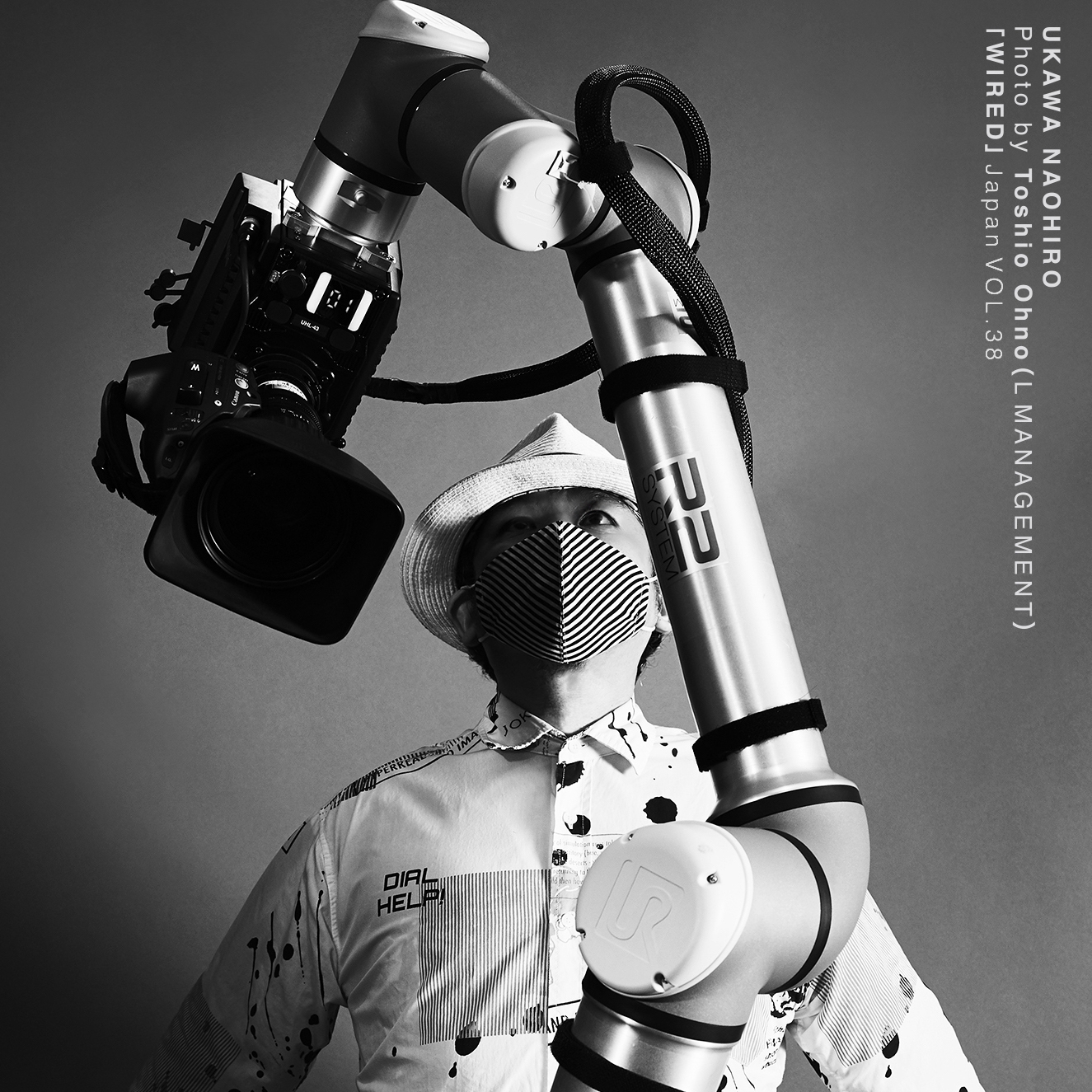 "Post-Reality is Not Normal" - In Search of New Horizons of Creation Naohiro Ukawa (DOMMUNE)
In 2021, our known realities have been radically altered. The rapid spread of infection due to a global pandemic accelerated the world into a closed and isolated society which proportionately caused an infodemic landscape wherein restrictions were placed on interaction between nations, cities, living environments, and everything in between. Everything became remote and socially distanced, forcing people to rethink their individuality. What emerged from this was a so-called "new normal." People were at the mercy of this convenient and magic world, they proceeded to look to the future and sought change. Teleconferencing platforms, live streaming, the metaverse, digital twins, mirror worlds, and cross-reality all became popular. A new distance between people, the world, and our previously known and comfortable reality became our future. The reality projected by this "new normal" that appeared before our eyes is based on the individual experiencing it. The world projected into our minds by this sensory consciousness is full of its own unique qualitative colors. This "post-reality" is in essence "no-normal". Our "new reality" is a world "without normal." There are no standards or norms in the world of XR, which is created or designed by the true diversity of each individual. In this year's NEWVIEW AWARDS, we want to recognize the delicate and flexible "imagination" that deviates from our previously known reality and beautifully expresses a transcendence, deviation, and transformation. This year we seek "creativity" that transcends reality thematically, temporally, and spatially.

SELECTION CRITERIA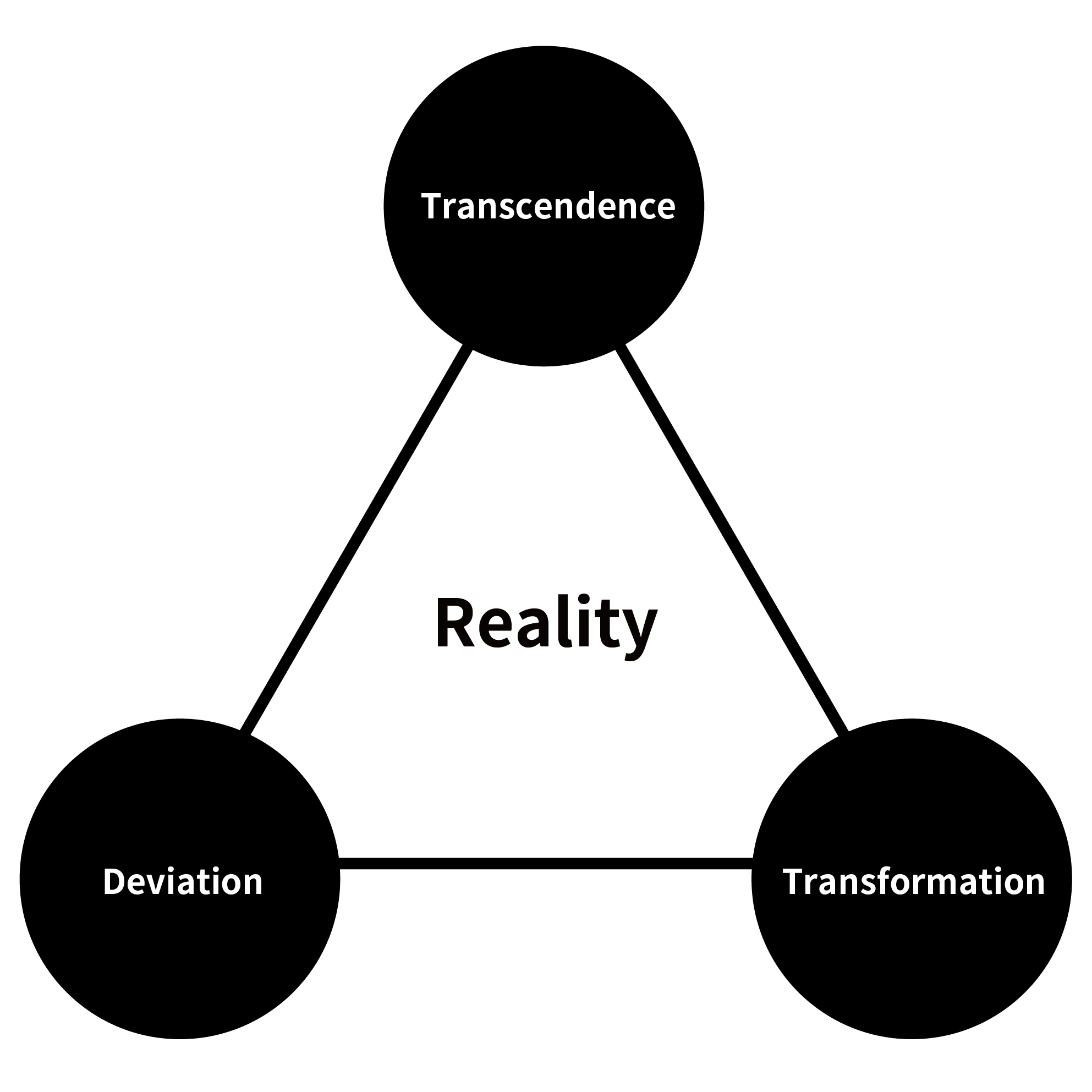 ・Transcendence: The ability to create and transcend reality thematically, temporally, and spatially.

・Deviation: the ability to "go beyond" the comfortable norm or standard.
・Transformation: The delicate and flexible, but "imaginative" power to boldly express the transition from our previously known reality.

About the Prize(s)
Details of the additional prizes added on 2021/09/14 are here.
https://awrd.com/en/award/newviewawards2021/tab/prize
GOLD Grand Prix

1 Work / 20,000USD

SILVER Second Grand Prix

3 Works / 5,000USD

PARCO PRIZE

Winner of the PARCO PRIZE gets the unique opportunity to create an AR artwork in collaboration with PARCO (Department Store) and exhibit it at the Shibuya PARCO Store location. PARCO is a proud supporter of digital creators through their company initiatives of providing a venue and exhibition space for the showcasing of digital artworks designed by creators in the NEWVIEW Project. In the past, PARCO has produced and exhibited the works of VR space designers like Discont and Natsuki Ono, who were the winners of the PARCO Prize in the previous years. PARCO is planning to exhibit the work of 0b4k3, who won the prize in 2020.

SUPER DOMMUNE PRIZE

Winner of the SUPER DOMMUNE Prize gets the opportunity to showcase their work on SUPER DOMMUNE, Japan's first live-streaming studio and channel. The winner will be selected by Mr. Naohiro Ukawa, the originator of the SUPER DOMMUNE Prize.
Schedule
Entries will be accepted and judged according to the following schedule.
| | |
| --- | --- |
| Application Period | August 10, 2021 (Tuesday), 12:00PM (noon)-November 1, 2021 (Monday), 12:00PM (noon)(Japan time). |
| Finalist Works Announcement | Middle of December 2021 |
| Winners Announcement: Award Ceremony | Scheduled for January 2022 |
Judge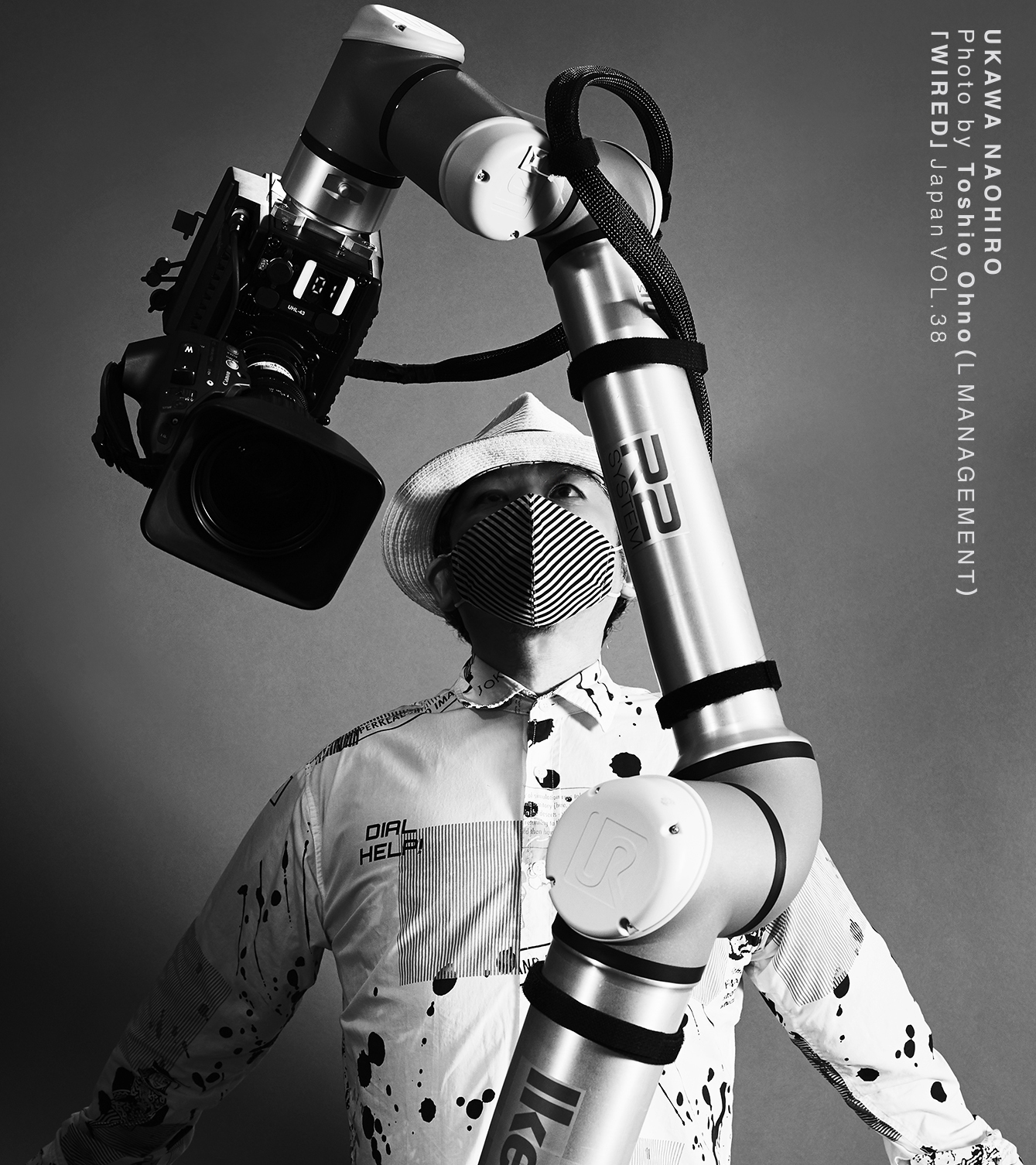 Naohiro Ukawa
Contemporary Artist (DOMMUNE)
Naohiro Ukawa was born in 1968 in Kagawa Prefecture, Japan. He has been a current "living" artist since the end of the 1980s. Ukawa is active in a wide range of fields, including filmmaking, graphic design, VJing, writing, and being a university professor. In 2001, he participated in the "Buzz Club: News from Japan" (MoMA PS1, New York) and "JAM: Tokyo-London" (Barbican Art Gallery, London). In 2010, he personally launched DOMMUNE, Japan's first live streaming studio and channel, which attracted attention in Japan and abroad for its record-breaking number of viewers, and was selected as a recommended work for the 2011 Japan Media Arts Festival. In 2016, he opened a 500m wide satellite studio, "DOMMUNE LINZ!," in the Train Hall of Ars Electronica in Linz, Austria and a satellite studio, "DOMMUNE SETOUCHI," at the Setouchi International Art Festival in 2019. DOMMUNE has participated in numerous international contemporary art exhibitions in London, Dortmund, Stockholm, Paris, Mumbai, Linz, Fukushima, Yamaguchi, Osaka, Kagawa, Kanazawa, Akita, and Sapporo. Also in 2019, he opened a new studio on the 9th floor of the newly renovated Shibuya PARCO. This new studio evolved into what is called "SUPER DOMMUNE." It is a studio designed for highlighting the future outlook of the most avant-garde technology after 5G. In 2021, the SUPER DOMMUNE Studio received the 71st Minister of Education, Culture, Sports, Science and Technology Award.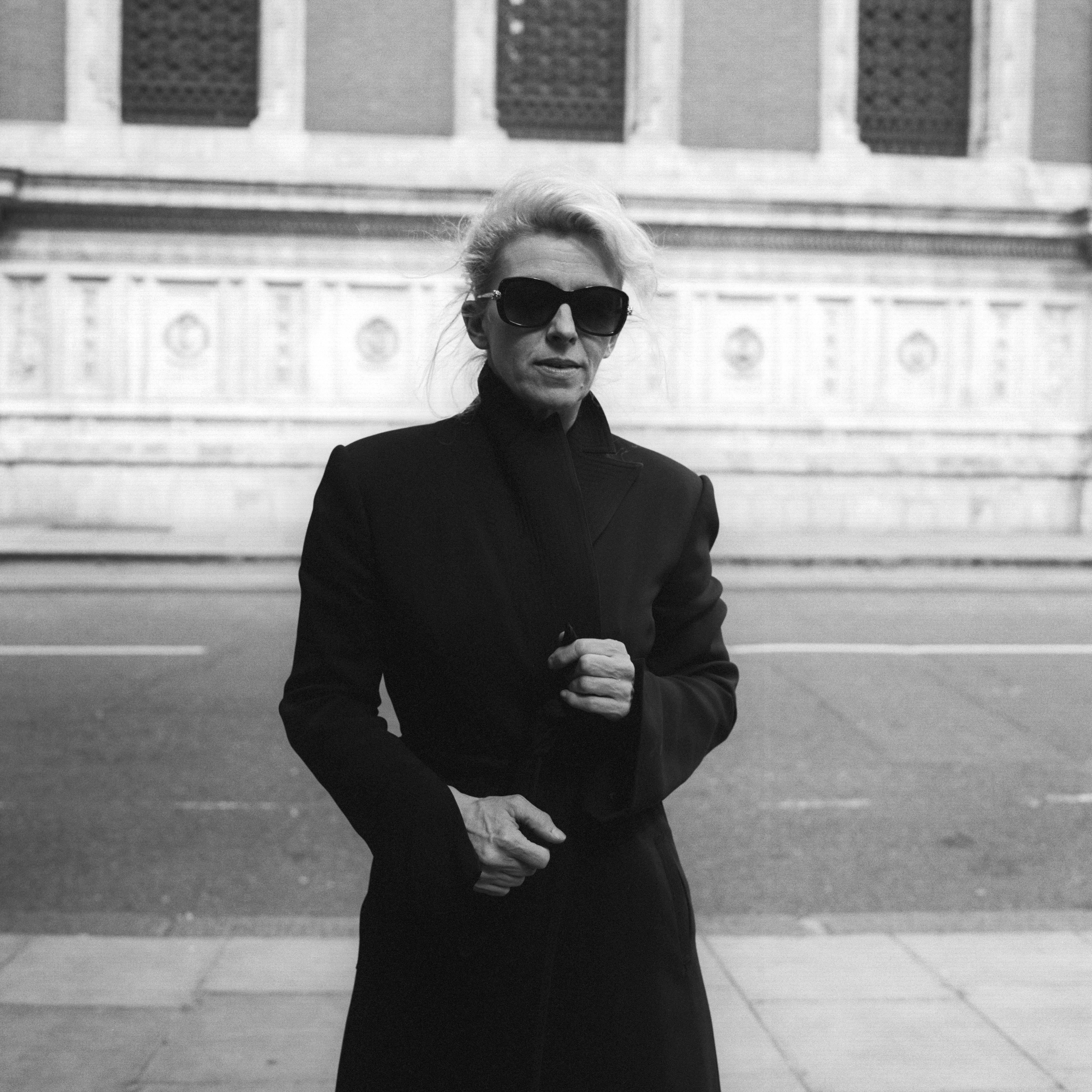 Zowie Broach
Head of Programme for FASHION Royal College of Art
Zowie Broach is the Head of Programme for FASHION RCA(Royal College of Art) and after arriving 6 years ago has radically changed the paradigm of what it means today to consider how we might design in FASHION. Zowie previously co-founded the label BOUDICCA who were the first independent British Label to show during Couture Paris, as well as exhibiting at Chicago Arts Institute, Tel Aviv Museum; their Invisible City collection AW04 is part of the permanent collection of The Metropolitan in New York. She also consulted for Cartier. BOUDICCA, the first ever fashion show to be live streamed back in 2004 by SHOWstudio, continued to investigate the digital interface as a tool, an exploration of identity and material , with a fellowship at The Stanley Picker Gallery 2014 that echoed the virtual worlds of computer gaming – 'The Liquid Game' an immersive audio-visual installation. Whilst at the RCA Fashion has established a new series of platforms –Systems, Digital 360 and Bio as Design that expands the practise of Fashion. This is not exclusive of values, economy and philosophy of self; taking on board the myriad of potentials that need investigating to assure a practise that can reveal and express the question of identity for our future. Fashion RCA now has many alumni supported by Innovation RCA, Fashion Bio design supported by Open Cell in London and, a new disruption to the industry is welcomed from the graduates across high luxury to research, questioning and impacting a fashion future. Zowie Broach voted into the top 500 Fashion Leaders, Business of FASHION for the last 6 years and is on the advisory board of Fashion Roundtable. Her research looks to sustainable solutions connected through a network and a metaverse of gaming where identity is expressed and yet protected in advance.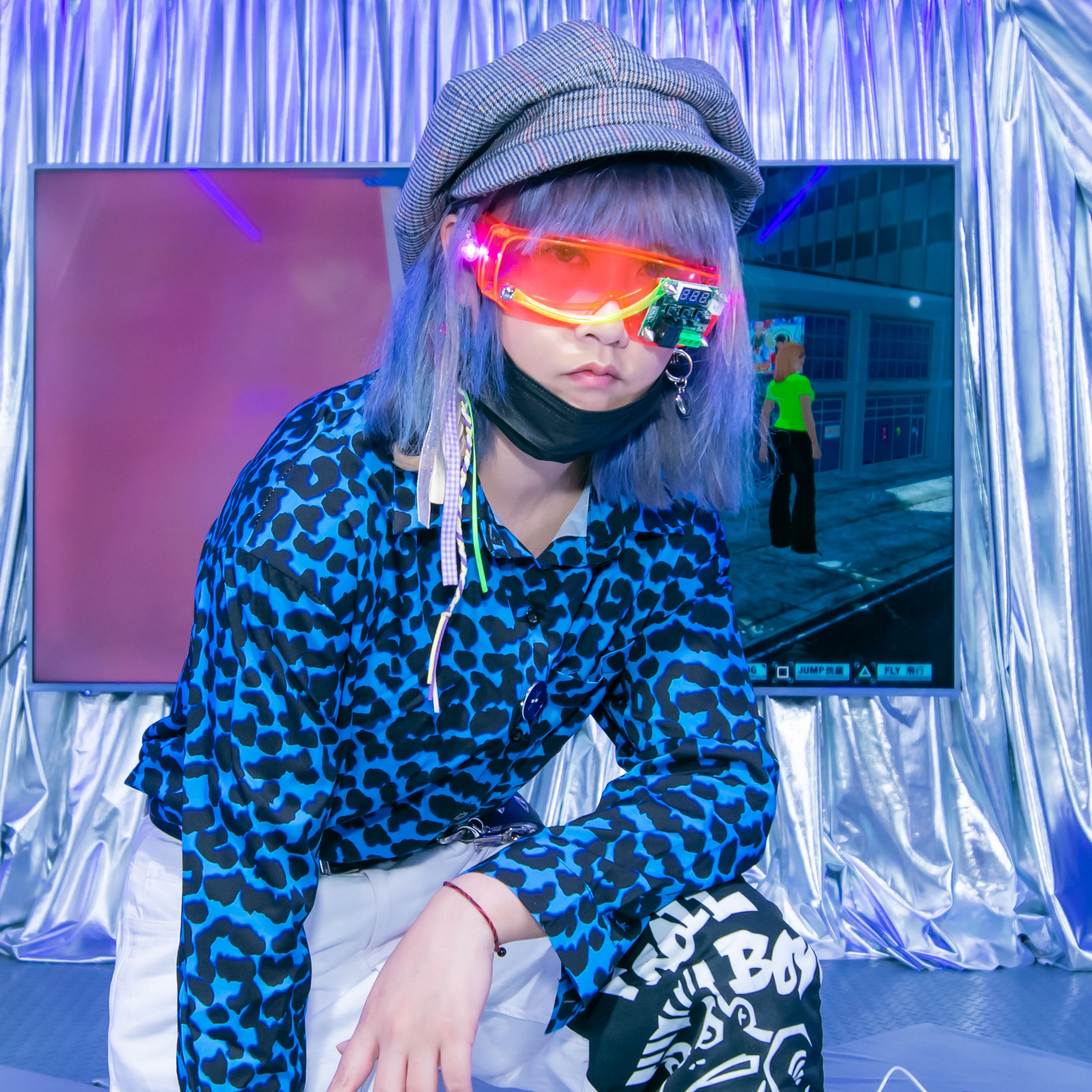 Lu Yang
Artist
Shanghai-based multimedia artist Lu Yang creates fantastical, often painful and shocking images which represent an interdisciplinary blend of religion, philosophy, neuroscience, psychology, and modern technology, as well as the allusions to real life forms and structures of natural and religious origin. The output of Lu Yang's artistic practice spans game engines, 3D-animated films, video game installations, holograms, motion capture performances, virtual reality, and software manipulation. The artist also collaborates with acclaimed scientists, psychologists, performers, designers, experimental composers, music producers, robotics companies, and pop stars. Her work has been featured in major museums and institutions internationally including recent solo exhibitions at the ARoS Aarhus Art Museum, Aarhus, Denmark; Spiral, Tokyo, Japan; M WOODS, Beijing; MOCA Cleveland, Cleveland, USA; UCCA, Beijing; and Fukuoka Asia Art Museum, Fukuoka, Japan. Recent works in large-scale thematic exhibitions include Asia Society Triennial 2021, New York; Shanghai Biennale 2018 and 2012; Athens Biennale 2018; Liverpool Biennial 2016; Montreal International Digital Art Biennial 2016; 56th Venice Biennale 2015 China Pavilion; and Fukuoka Asian Art Triennale 2014. Lu Yang's work has also been recently curated into exhibitions at the Centre Pompidou, Paris, 2020. Lu Yang was recently awarded the BMW Art Journey in 2019, following which he commenced the making of a new digital body of work titled DOKU.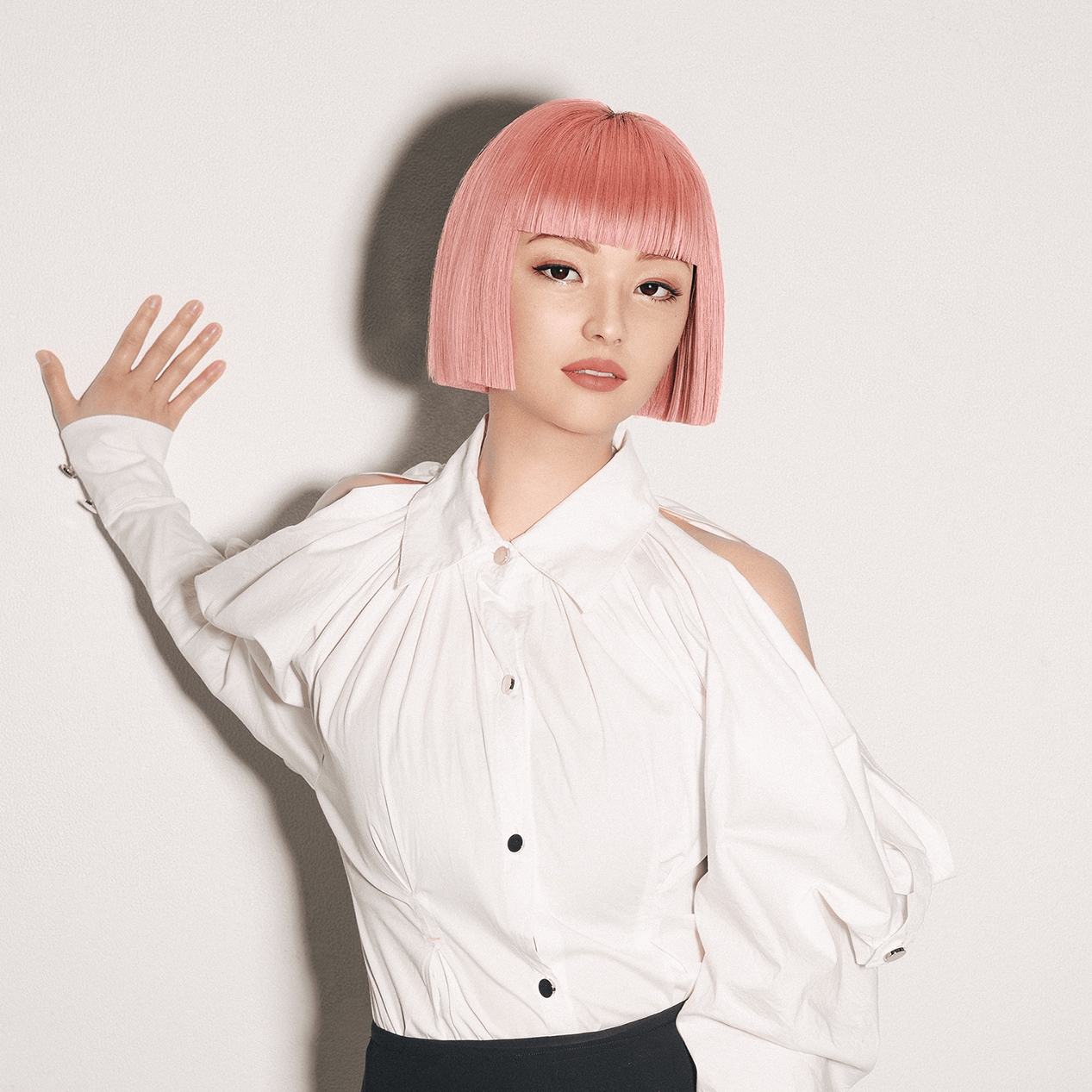 imma
Virtual Human
imma, with the famous pink bob, is the first virtual human in Asia. Her height, weight, nationality, and history are all unknown. Since her debut in 2018, her uniquely virtual but super-realistic look has shocked the world in over 5000 media in 50 countries. imma is interested in film and art, and she has become a "cultural update" through her numerous collaborations with artists of the current generation. In January of 2021, imma participated in Amazon Fashion "The Drop" where her first fashion line was launched worldwide for purchase. In May 2021, imma held a group exhibition "immaten" in collaboration with 13 japanese artists, including Yuni Yoshida. In addition, "IKEA Harajuku with imma" (Wieden+KennedyTokyo), which was installed in the shop window of "IKEA Harajuku" in August 2020, won the "Advertising, Media & PR Arguments Reality" category of the Webby Awards, also known as the "Oscars of the Internet", and also won the Wood Pencil (bronze equivalent) at the D&AD Awards 2021, one of the world's highest creative awards. Today, imma's Instagram has over 340k followers and over 200k followers on TikTok - earning her a total of around 900k followers on all her social media. She was chosen as the "Women of the Year 2020" in Forbes Woman Poland and also received the incentive award in Cool Japan Matching Award from the Japanese government. In addition to being selected as one of the Nikkei's "100 New Talents of Japan," she was named "Women of the Year 2020" by Forbes Women, a publication of Forbes (PL), in recognition of her social initiatives in 2020. In 2021, she received the Cool Japan Award, an incentive award from the Ministry of Economy, Trade and Industry, for her activities in Cambodia to raise awareness of the gender gap and social issues in the country.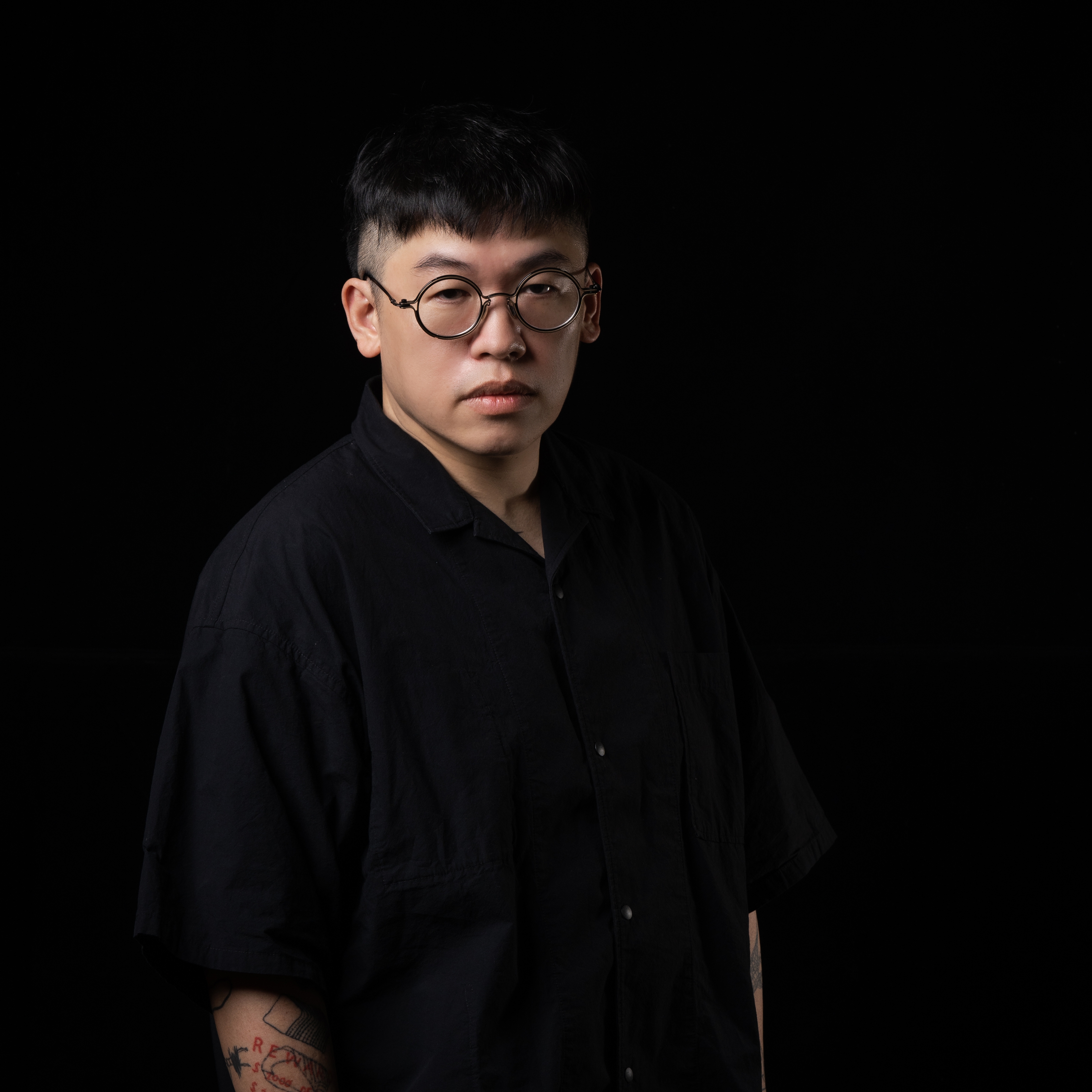 Baboo LIAO
Theater Director
Baboo graduated from the graduate school of Theatrical Arts, TNUA, with a master's degree in directing. He was artist in residency at National Theater & Concert Hall, Taipei in 2017. He was awarded the Asian Cultural Council Fellowship Award and participated in a residency program in New York City in 2018. He was artist in residence at Cité internationale des arts in Paris in 2019. Since his theatre directing debut in 1997, Baboo has directed some thirty productions, two of which have earned him the awards for Taishin Arts Awards for Annual Top 10 Performing Arts. Three of his plays were invited to premiere in Festival Off d'Avignon and have toured several major cities in France since then. Baboo has been frequently invited to international exchange programs and performances, and as a prolific young director, he continues to maintain high visibility, receiving much attention from various fields. His work has been invited to perform in New York, Berlin, Paris, Copenhagen, Avignon, and Seoul. Baboo's VR work Chroma: A Derek Jarman Project was shortlisted for Taiwan's Taishin Arts Award. The nominating committee speaks of it as "a pioneering work of sound technology, which reconstructs the sexual identity of Jarman, and of his obsession with the color blue; it also provides the post-human with a possible solution to the predicament in the face of the pandemic." His Recent works include: Am Königsweg, Chroma: A Derek Jarman Project, Corona Villa (2020), Mythology Upon the Table (2019), God Knows (2018), Caged Time, Common Tragedies (2017), and How Long is Now?, Serenade, One Hundred Years of Solitude (2016).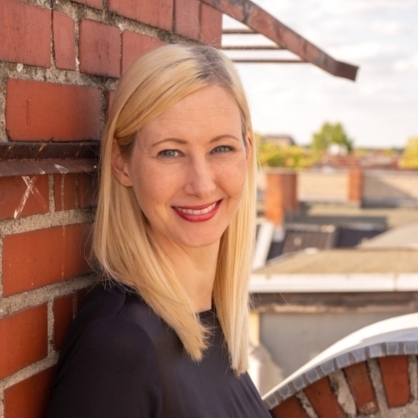 Tina Sauerlaender
Curator・Writer
Tina Sauerlaender is the co-founder of Radiance VR. She is Artistic Director of the VR ART PRIZE by DKB in Cooperation with CAA Berlin. She is the Director and Head Curator of the exhibition hub peer to space that is based in Berlin. Since 2010 she is the curator of many exhibitions dealing with the impact of the digital and the Internet on individual environments and society involving digital media, post-internet art and VR. She curated the international group exhibition THE UNFRAMED WORLD (HeK Basel, 2017), "Europe's first large-scale show on virtual reality" in art (ArteFuse, New York). She is the author of many comprehensive texts on contemporary artists, such as Alicja Kwade, Taryn Simon or Gregor Hildebrandt for Kritisches Lexikon der Gegenwartskunst. She is the founder of the SALOON, an international network for women in art in 10 cities. She is based in Berlin.
David OReilly
multidisciplinary artist
David OReilly is a multidisciplinary artist based in LosAngeles. Starting his career as an independent animator, he created numerous groundbreaking short films including Please Say Something & The External World. He has written for TV shows such as Adventure Time & South Park and created fictional video games in Spike Jonze's Academy Award winning film Her. He is the creator of the iconic game Mountain and the universe simulation game Everything, narrated by Alan Watts. His Augmented Reality effects have been seen over a billion times across social media.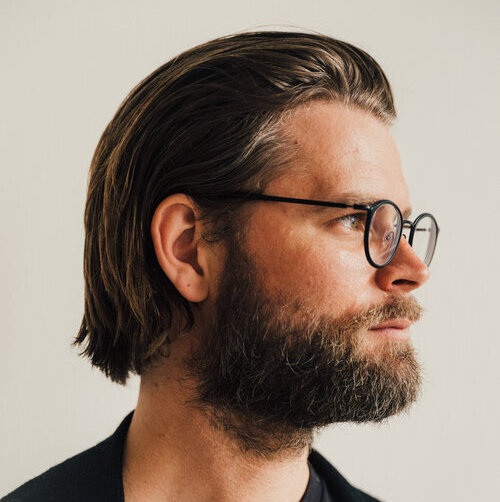 Jakob Kudsk Steensen
Artist, Director
Jakob Kudsk Steensen is an artist and director working with environmental storytelling through 3d animation, sound, and immersive installations. He creates poetic interpretations about overlooked natural phenomena through collaborations with field biologists, composers, and writers. Projects are based on extensive fieldwork. Key collaborators include Musician ARCA, Composer and Musical Director for the Philip Glass Ensemble Michael Riesman, Ornithologist and author Dr. Douglas H. Pratt, Architect Sir David Adjaye OBE RA, BTS, the Cornell Lab of Ornithology, and the Natural History Museum Berlin, among others. Jakob was a finalist for the Future Generation Art Prize at the 2019 Venice Biennale. He received the Serpentine Augmented Architecture commission in 2019 to create his work The Deep Listener with Google Arts and Culture. He is the recipient of the best VR graphics for RE-ANIMATED (2019) at the Cinequest Festival for Technology and Cinema, the Prix du Jury (2019) at Les Rencontres Arles, the Webby Award - People's Choice VR (2018), and the Games for Change Award - Most Innovative (2018), among others.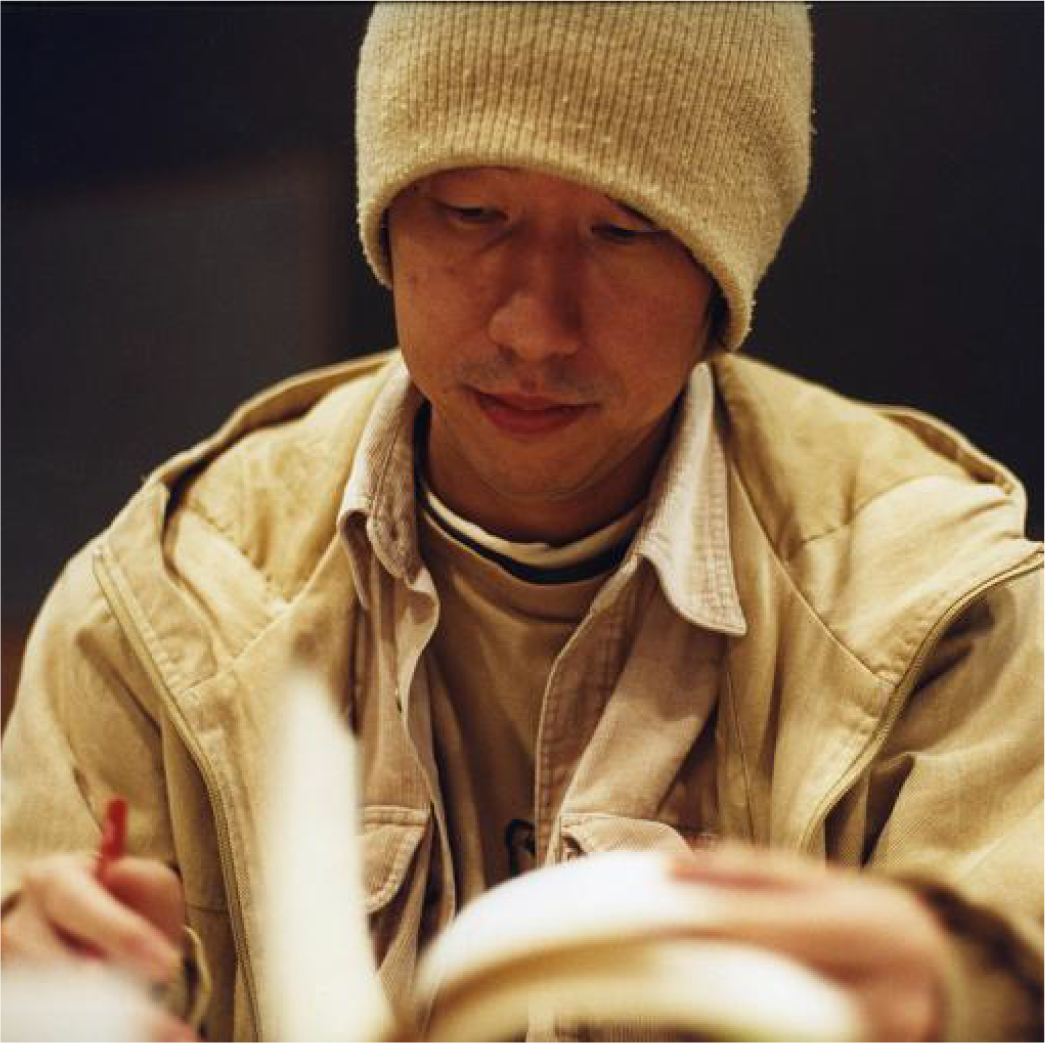 Mitsuo Iso
Animator, director, scriptwriter
Born in 1966 in Aichi Prefecture, Japan.Freelance animator, director and scriptwriter. Worked at STUDIO GHIBLI INC. from 1990 to 1992. He has participated in many films, including "Neon Genesis EVANGELION", "GHOST IN THE SHELL 攻殻機動隊", "KILL BILL vol.1", and many others. His meticulous attention to detail has earned him the support of anime fans and the industry. In 2007, he released "DEN-NOH COIL", which he wrote the original story, script, and directed, and it won the 2007 Japan Media Arts Festival Animation Division Excellence Award, the 7th Tokyo Anime Awards TV Animation Division Excellence Award, the 39th Seiun Awards Media Division, the 29th Japan Science Fiction Grand Prix, the 13th Animation Kobe Individual Award, and many other awards. He is currently working on his latest work, "Chikyūgai Shōnen Shōjo", which he wrote the original story, script, and directed, and is scheduled to be released in 2022.  【Main works he has participated in】 "Mobile Suit Gundam 0080: War in the Pocket" (1989): Key animation (eps 1, 4, 5) "Only Yesterday" (1991): Key animation "Porco Rosso" (1992): Key animation "Hashire Melos!" (1992): Key animation "Neon Genesis Evangelion" (1995): Script (ep 13), Setting assistance (eps 13, 15), Key animation (eps 1, 19, 21(video version)) "The End of Evangelion" (1997): Key animation "GHOST IN THE SHELL" (1995): Firearms design, Key animation "Neon Genesis Evangelion The Movie THE END OF EVANGELION" (1997): Key animation "RahXephon" (2002): Script (ep 15), Digital work and CGI, Storyboards "KILL BILL vol.1" (2003) : Key animation "The Case of Hana & Alice" (2015): Animation drawing cooperation and many others.