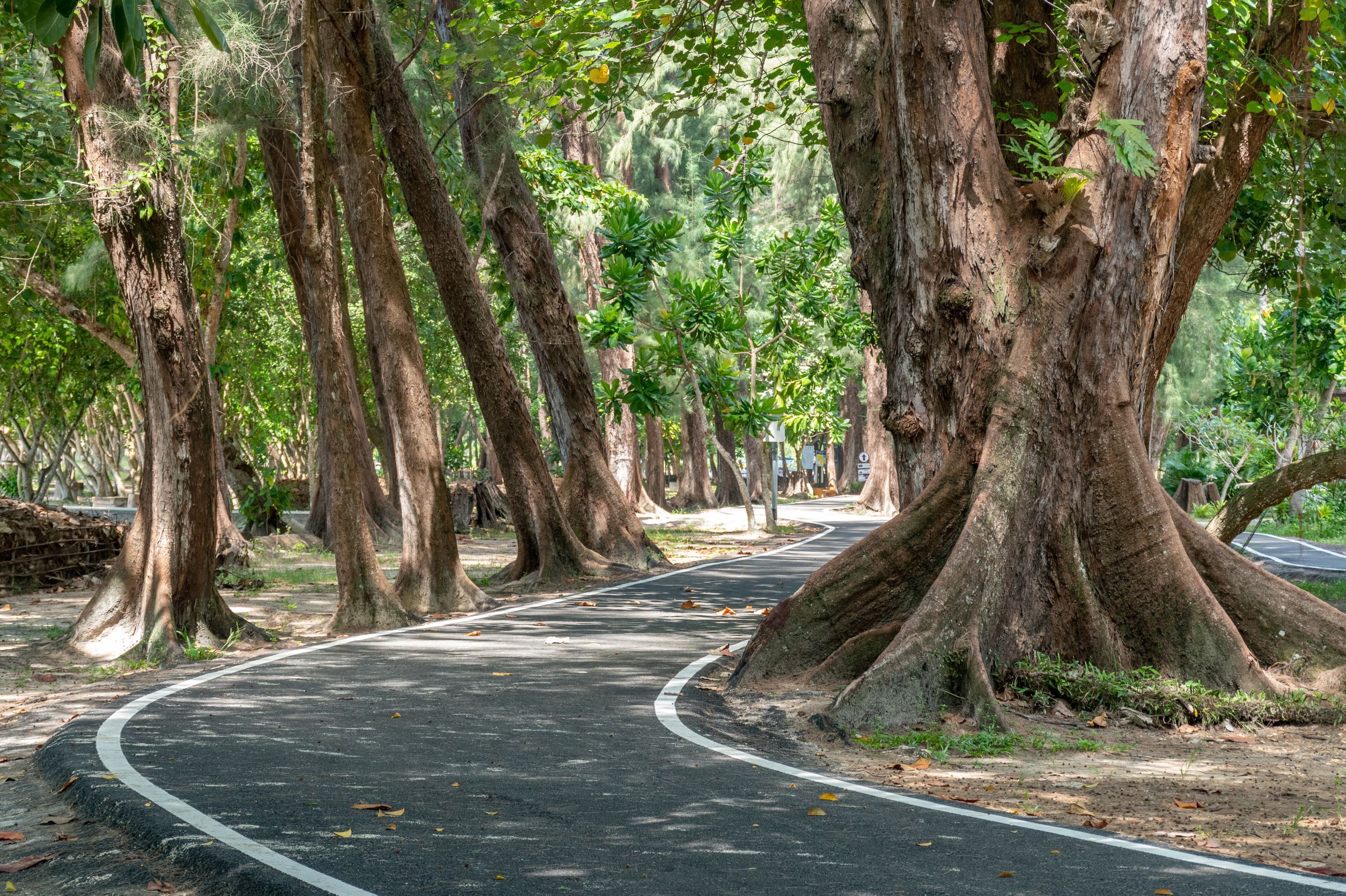 The first green road from upcycled plastic waste with an area of 6,000 square meters constructed from 10,270 kilograms of plastic waste. It is located in the Nopharat Thara-Phi Phi Archipelago National Park, Thailand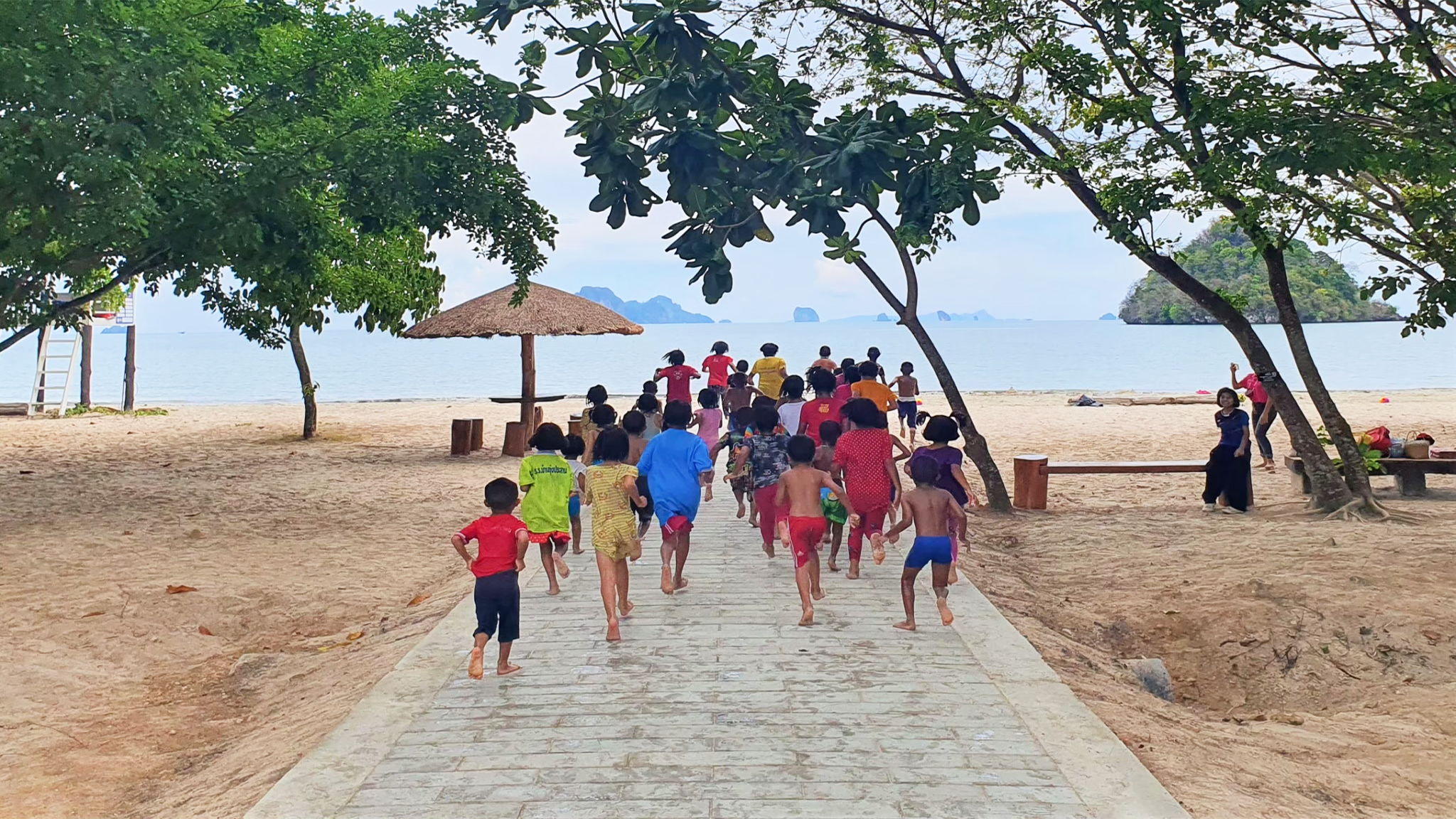 Upcycled plastic waste blocks for a wheelchair path to the beach for the disabled. It is made from plastic waste collected from beaches and islands by volunteer groups. It requires approximately 8.5 kilograms of plastic waste per one square meter.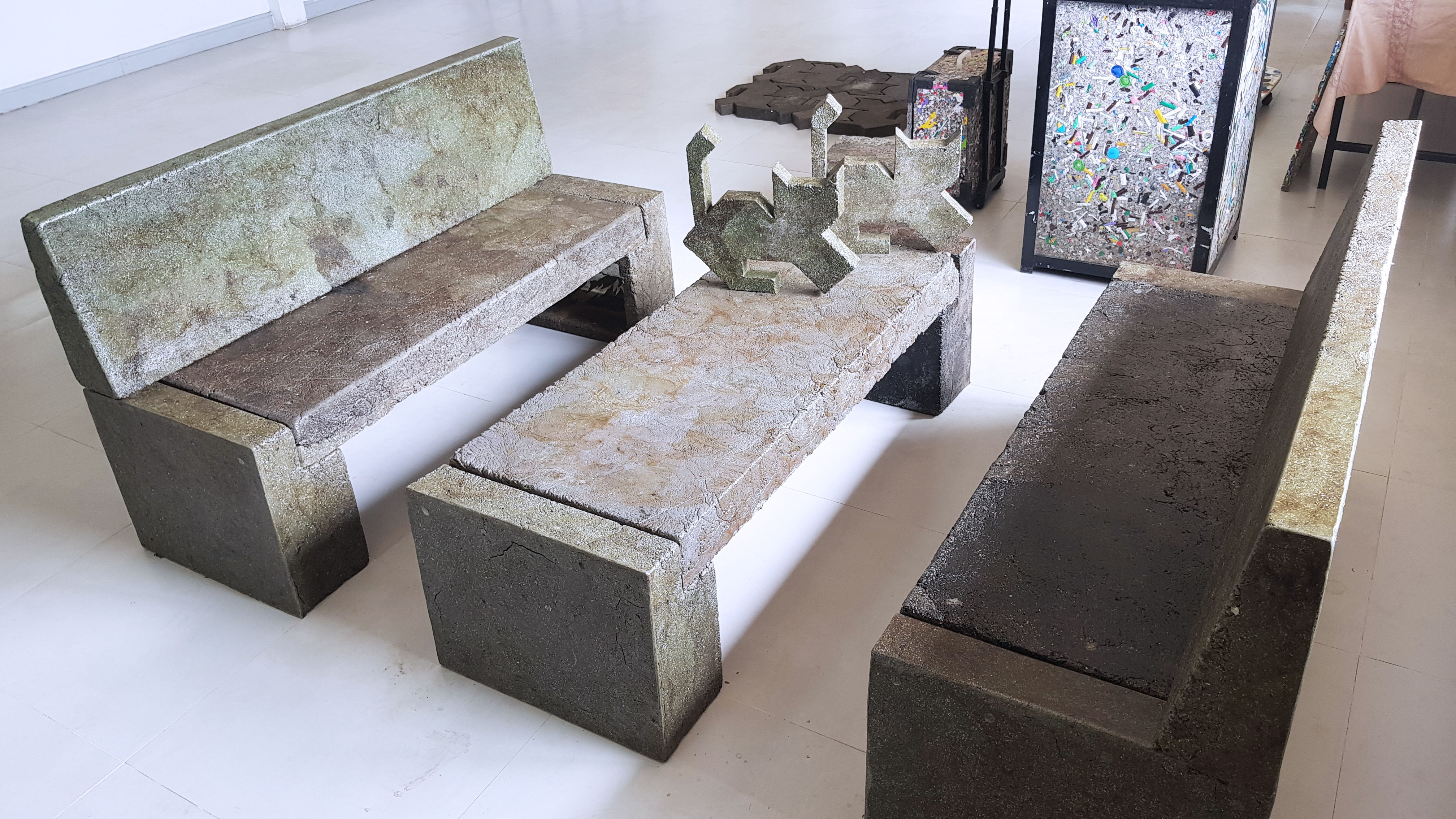 Upcycled plastic products made from 100% plastic waste without adhesives, e.g., floor blocks, desks, garden benches, and garbage bins.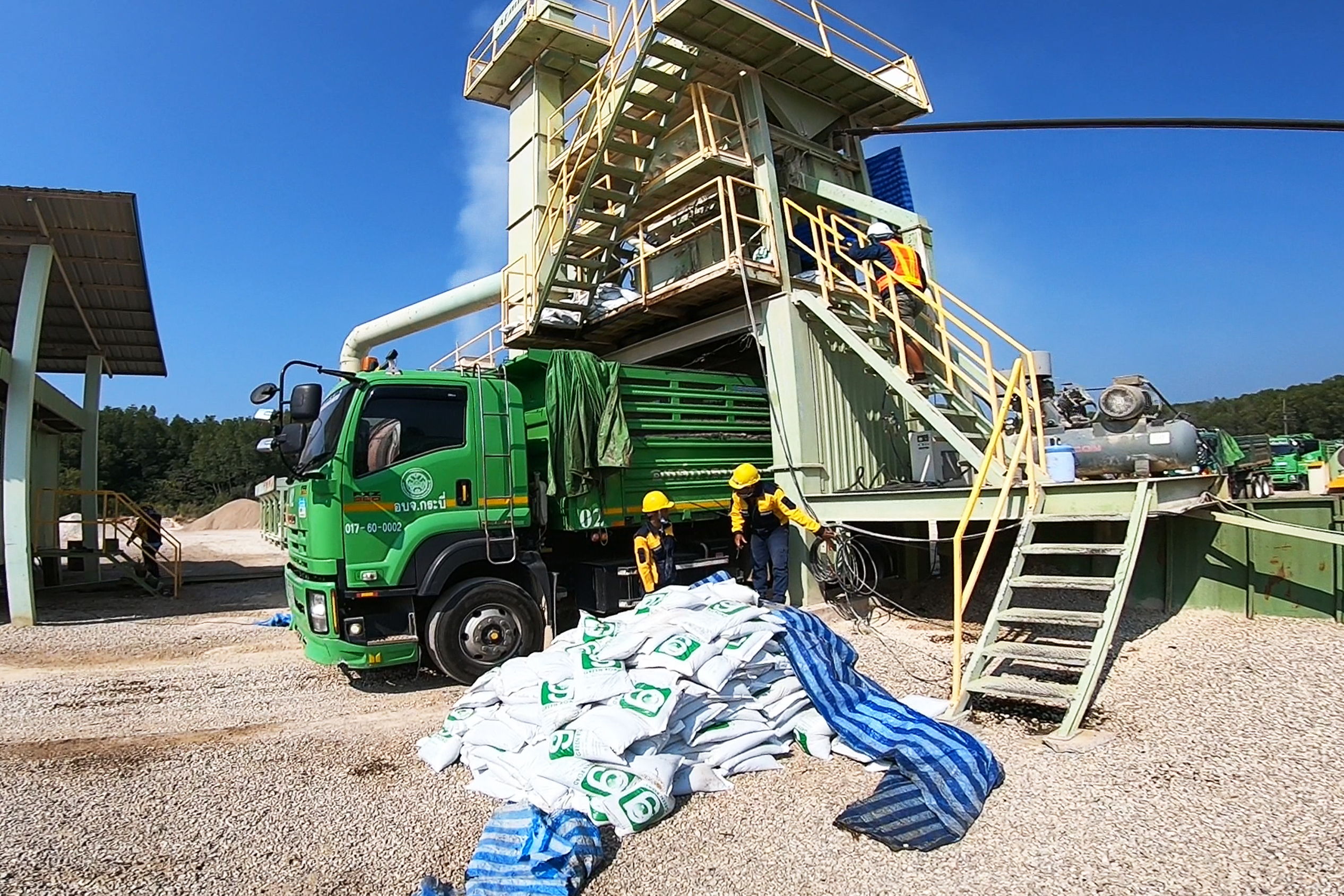 Green cement is a 100% upcycled waste material used to increase the stability of a Green Road and to replace conventional cement.
Title of the submitted project/idea

Green Road : Upcycling plastic waste to pave roads

Title of the submitted project/idea (English)

Green Road : Upcycling plastic waste to pave roads

URL of a video introducing the submitted project or idea (5 minutes or less)

https://youtu.be/oY89cCIvtAc

Brief concept description of the submitted project/idea

Green Road is a volunteer group in Thailand founded by Assistant Professor Dr.Wechsawan Lakas (Dr. Pow Green Road). The objectives of the group are as follows.
1) To campaign for the public to reduce single-used plastic;
2) To campaign for the public to classify plastic waste for further optimal use; and
3) To ask for plastic waste donation from the public in order to produce upcycled products, such as, recycled plastic floor blocks, roads, desks, benches or footpath for the disabled; and donate them to schools, temples, public parks, and public spaces.

It starts from launching campaigns for residents in a target area to classify plastic waste and then mail it via mass transport to the Green Road Project or other affiliated projects on upcycling plastic waste for public benefits (view the accompanying video). There are various upcycling methods, for instance, melting plastic waste with other materials or using plastic waste as a component or recycled materials. These depend on the types and quantity of donated plastic waste. Upcycled products are then donated to public institutions or spaces. For instance, plastic floor blocks are used to construct a road for schools, temples, or a footpath for the disabled. Recycled desks or benches are given to public parks for people to sit and relax. Upcycled shoes or clothing can be given to children in poor remote areas. The volunteer group hopes to reduce the quantity of plastic waste in the country, as well as to raise people's quality of life with a sustainable and environmentally friendly lifestyle.

Brief concept description of the submitted project/idea (English)

Everything is open to the public.

Detailed description of the submitted project/idea

Green Road was established in 2012 by Assistant Professor Dr. Wechsawan Lakas (Dr. Pow Green Road). The inspiration came from a seaside vacation in southern Thailand. It was the first time for his second son (Ryuji) to experience the sea. What he expected was a white sandy beach, blue sky, and beautiful nature. When the family got there, it was found that they were swimming among plastic bags, bottles, straws, and other plastic waste. He thought that we could not allow this to happen. Something must be done in order to prevent this plastic waste from spoiling the beauty of nature and the environment. It is our duty to maintain and preserve nature and the environment as long as possible.
Dr. Pow is a civil engineer and has been involved in road and building construction all his life. As a consequence, the easiest way is to turn plastic waste into building materials. A laboratory trial was conducted by mixing low density polyethylene plastic waste with asphalt. The mixture was tested for its weight burden and it was revealed that the specimens were stronger than conventional asphalt. Moreover, it is more cost-effective in terms of annul maintenance. This experiment has brought about an environmentally friendly guideline to solve plastic waste problems by mixing plastic waste with aggregates and asphalt as a road surface material, called "Green Road". This is because plastic waste and asphalt are derived from petroleum, so they can be used interchangeably like flour and corn starch.
The Green Road Project was supported by the National Research Council of Thailand to transfer the technology and to construct the road prototype in all four regions of Thailand. The road construction process is different from conventional practices in that plastic waste in target communities must be classified in order to construct Green Roads in their respective communities. The concept is that "plastic waste must be absolutely managed within an area without moving it to somewhere else". After the success stories in the four regions, the Green Road Project focuses on other upcycled materials, for instance, production of 100% plastic waste floor blocks, flip-flops, furniture, and construction materials. Furthermore, a project to construct houses from plastic waste has attracted attention of the public nationally and internationally.
The quantity of plastic waste is so enormous that it is impossible to turn plastic waste into household products. An alternative was to eliminate huge quantities of plastic waste is to construct plastic waste-based roads or "Green Roads", because it takes a short time with optimal benefits for the public.

Detailed description of the submitted project/idea (English)

Everything is open to the public.

URL of your project / idea

http://asiagreenroad.com/