Judges for crQlr Awards
Ana Laura Cantera
Bioelectronic artist, researcher and professor at UNTREF University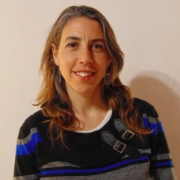 Bioelectronic artist, researcher and professor. She has a Master degree in Electronic Arts at Universidad Nacional de Tres de Febrero (UNTREF), a Bachelor degree in Visual Arts at Universidad de las Artes (UNA) and a degree as Art Teacher at UNA. In her artistic productions she works with the concepts of natures, territories and horizontal entanglements with non-human organisms. She has founded Mycocrea –mycelium lab, where she works with grown designs and other biomaterials. Recently, she received the Global Community Bio Fellows fellowship at MIT, the ELAP Emerging Leaders in the Americas Program (Concordia University-Montreal) and the First Prize Itaú Artes Visuales in Robotic Arts category.

Anita de Wit
ReBlend Founder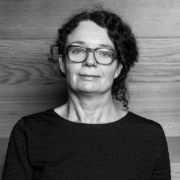 Anita de Wit is the Founder of ReBlend, with MSc Economics from VU Amsterdam. With a long history in consultancy/project management for big corporates around themes like creating better business, development of innovative business models and sustainable business development, Anita realized there is a big difference between strategic plans made by consultants and the reality of day to day business in which changes adapt very slowly. To create more impact, she started ReBlend to make circular textiles from dutch post consumer textile waste. She chose textiles because we all wear clothes, clothes are a part of our identity and a world without textiles is hard to imagine therefore it is inevitable that we need to change to a different way of making fabrics and fashion.

Cecilia Tham
Future Synthesist and Principle at Futurity Studio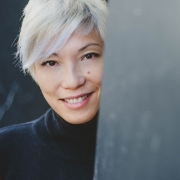 Cecilia is currently a Future Synthesist, at Futurity Studio, where she helps companies to ideate and prototype futures. She is a former Senior Social Technologist at Alpha Telefonica Innovation. As a serial entrepreneur, she is the founder of multiple companies, MOB, the largest co-working community in Barcelona, and FabCafe Barcelona, digital fabrication lab meets coffee shop, and allwomen.tech, an AI training school for women by women to build the next generation of women and tech. She has mentored for UNDP + 4YFN Women Innovator Programme, WFP-X, Google Launchpad, and has served on the board of advisor for the City Government of Barcelona.

David Benjamin
Founding Principal of The Living and Associate Professor at Columbia Graduate School of Architecture, Planning and Preservation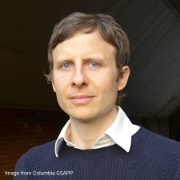 David Benjamin ('05 M.Arch) is Founding Principal of The Living and Associate Professor at Columbia GSAPP. Focusing on the intersection of biology, computation, and design, Benjamin has articulated three frameworks for harnessing living organisms for architecture: bio-processing, bio-sensing, and bio-manufacturing.
The Living has won many design prizes, including the Emerging Voices Award from the Architectural League, the New Practices Award from the American Institute of Architects New York Chapter, the Young Architects Program Award from the Museum of Modern Art and MoMA PS1, and a Holcim Sustainability Award. Recent projects include the Princeton Architecture Laboratory (a new building for research on next-generation design and construction technologies), Pier 35 EcoPark (a 200-foot-long floating pier in the East River that changes color according to water quality), and Hy-Fi (a branching tower for the Museum of Modern Art and MoMA PS1 made of a new type of biodegradable brick).

Enrique Lomnitz
Isla Urbana General Director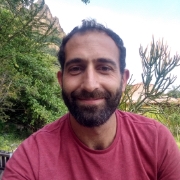 Enrique Lomnitz is an industrial designer by trade. Mexico City born and US raised, Lomnitz has a passion for sustainability in all of its application. He graduated from the Rhode Island School of Design where he developed a rainwater harvesting project for low income Mexico. Lomnitz then returned to Mexico City and founded Isla Urbana. Isla Urbana focuses on developing a model to make rainwater harvesting into a viable water source for Mexico City capable of greatly increasing its sustainability, while helping water scarce communities. Lomnitz is an Ashoka Fellow and lives and works in Mexico City.

Guillaume Charny-Brunet
SPACE 10 Co-founder & Director of Strategy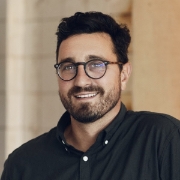 Guillaume is a French national who has spent the past 15 years helping large organizations to anticipate change and develop new solutions. From Paris, NYC, and now Copenhagen where he co-founded SPACE10 in 2015. SPACE10 is a research and design lab on a mission to create a better everyday life for people and planet. As Director of Strategy & Development Guillaume operates at the crossroad of design, business & sustainability, working close to IKEA, and with a broad network for talents around the world. He also serves as an Advisory Board member for the Distributed Design Platform.

Mariko McTier
Co-Founder & Representative Director, Social Innovation Japan
Co-Founder mymizu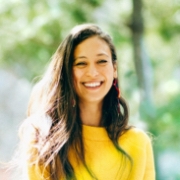 Mariko is Co-Founder and Director of Social Innovation Japan and Japan's first free water refill app, mymizu. A former journalist, she has planned, managed and delivered international, multi-stakeholder projects for government, corporations and social ventures. Mariko now leverages her experience to build greater cross-sector engagement with social and environmental issues via her award-winning social enterprise Social Innovation Japan (SIJ), co-founded mymizu, a circular economy initiative borne out of SIJ, and is the Tokyo lead for the Circular Economy Club. She is a Council Member for the World Economic Forum's "Global Future Council on Japan" with a focus on Circular Economy.

Mohamed Muse Hassan
Director, Institute of Innovation, Tech, & Entrepreneurship at SIMAD University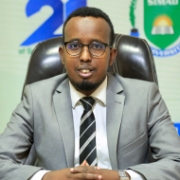 Mohamed Muse Hassan is the Founding Director of the Institute of Innovation, Technology, and Entrepreneurship (IITE Institute) at SIMAD University, a hub for nurturing innovation, technology, and entrepreneurship education in Somalia and beyond. Mohamed obtained his MBA from Ritsumeikan Asia Pacific University (Tokyo, Japan). He is a Mentor for the Ashinaga Africa Initiative Young Leaders for Africa in Tokyo; the Innovation Manager for Kakehashi Africa; the coordinator of the Empower NextGen Somalia, a one-year program sponsored by the US Embassy to Somalia to mentor, guide, and build the skills for 40 Somali youth; and the coordinator of The Next Economy, a four-year job creation program for the youth in Nigeria, Mali, and Somalia.

Richard Ekkebus
Culinary Director at The Landmark Mandarin Oriental, Hong Kong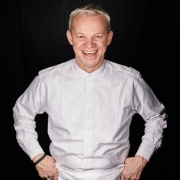 Richard Ekkebus is the Culinary Director at The Landmark Mandarin Oriental, Hong Kong, overseeing all cuisine at one of the city's most luxurious and distinctive five-star hotels. Under Richard's supervision and guidance, Amber, the hotel's contemporary, fine dining restaurant, was bestowed with the Sustainable Restaurant Award, listed No. 31 in the Asia's 50 Best Restaurants 2020 and for the 13 consecutive years, awarded two Michelin stars by the Michelin Guide for Hong Kong and Macau 2021. Being a pioneer in sustainable culinary and restaurant operations, Richard is committed to driving culinary exploration and creativity. He is admired for his innovative and sustainable approach towards contemporary French cuisine.

Singh Intrachooto, PhD

Architect, Associate Professor at Kasetsart University, Design Principal of OSISU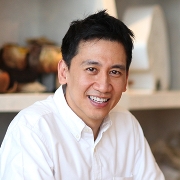 Singh Intrachooto heads the Research & Innovation for Sustainability Center (RISC) at MQDC and is Associate Professor of Building Innovation, architect and design principal of OSISU, Thailand's pioneering upcyling design venture. He is the founder of Scrap Lab and Head of Creative Center for Eco-design, a design & research center focusing on circular design & developments at Kasetsart University Architecture. He holds Doctor of Philosophy degree in Design Technology (Architecture) from MIT, USA. He is considered Thailand's pioneer of circular design. His design evolves around sustainability concept as his research focuses on identifying patterns of technological innovation in sensible architecture.

Willemijn de Iongh
Landscape Facilitator at Commonland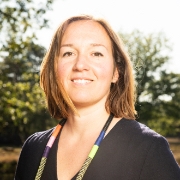 Willemijn de Iongh is a Landscape facilitator and connector experienced in helping regenerate degraded landscapes and communities. She works for Commonland which is an organisation involved in enabling long-term holistic landscape restoration using the 4 Returns approach. At Commonland, Willemijn connects landscape practitioners from across the world to exchange knowledge and become part of a growing movement through the 4 Returns community platform. Willemijn always carries colored pens on her and enjoys working out innovative ways forward in how we create more life-sustaining landscapes with regenerative businesses.

Akihiro Yasui
Representative of Circular Initiatives&Partners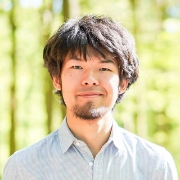 Akihiro Yasui is a circular economy and sustainability researcher, journalist and documentary filmmaker. He is a representative of Circular Initiatives & Partners and a member of the Global Future Council of the World Economic Forum. Akihiro holds a Master's degree in Sustainability, Society and the Environment from the University of Kiel and published the book, "Circular Economy in Practice: A Business Model for the Netherlands" (June, 2021). He received the "Prime Minister's Encouragement Award" at the 35th TOYP 2021, the National Youth Honor Awards. He organized over 50 events in the Netherlands for Japanese companies and local governments for introducing circular economy. He advises as an external counselor and workshop organizer for ministries, government agencies, and companies, and disseminates information through Japanese media.

Yu Kato
Founder at Harch Inc.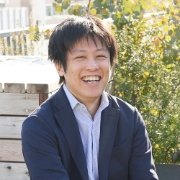 Yu is the CEO at Harch Inc., the Japanese online media company founded in 2015. The company's most well-known media brand is "IDEAS FOR GOOD", an online magazine covering creative sustainability ideas around the world, which won the Journalism X award in 2020. Besides it, Harch also provides "IDEAS FOR GOOD Business Design Lab", a creative business unit supporting client's sustainability transformation, while running an online circular economy platform "Circular Economy Hub" and a local circular city initiative "Circular Yokohama". After graduating the University of Tokyo, he was involved in developing an online news website focusing on sustainability. He is also the UK CMI Approved Certified Sustainability (CSR) Practitioner.

Fumio Nanjo
N and A. International Art Consulting Office Representative Director, Mori Art Museum Special Advisor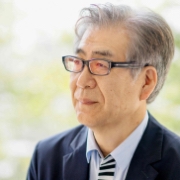 Graduated from Faculty of Economics (1972) and Faculty of Letters (Philosophy, Aesthetics & Science of Arts, 1977), Keio University. Now a Senior Advisor of Mori Art Museum, Tokyo (since January 2020). Nanjo formerly served as the Museum's Deputy Director (2002-2006) and Director (2006-2019), after working for prominent cultural organizations such as the Japan Foundation (1978-1986), ICA Nagoya as the Director (1986-1990). Curator, Commissioner of the Japan Pavilion at the Venice Biennale (1997), Commissioner at the Taipei Biennale (1998), Artistic Co-Director of the Yokohama Triennale 2001, Artistic Director of the Singapore Biennale (2006 & 2008), General Director of Kenpoku Art 2016 (Ibaragi Pref., 2016) and the first Curatorial Director of Honolulu Biennale (2017). At the Mori Art Museum, the exhibitions Nanjo was actively involved in curating in recent years include: Future and the Arts: AI, Robot, Cities, Life – How Humanity Will Live Tomorrow (2019-2020).

Tatsuya Takeda
Sumitomo Mitsui Financial Group, Inc.
General Manager, Sustainability Promotion Office, Planning Department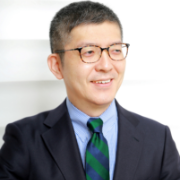 Joined the bank in 1996. Worked in the Corporate Planning Dept., IT Innovation Dept., and then joined the Corporate Sustainability Dept., Sumitomo Mitsui Financial Group, Inc. (SMFG) from April 2019. Current position effective from October 2020.

Tim Wong
FabCafe Taipei / Loftwork Taiwan Co-founder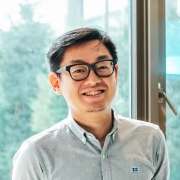 Tim was born in Hong Kong and lived in the US for 17 years. He relocated to Taiwan in 2008, because he believes Taiwan has the good opportunity to create a creative platform that cultivates innovative ideas and projects with creative talents from different background.
Before co-foundin FabCafe Taipei in 2013 and Loftwork Taiwan in 2014, Tim has been an urban design practitioner for 7 years and worked on urban design projects across the US, Middle East, and various Asian cities. He graduated from Harvard Graduate School of Design with dual Master degrees in Architecture and Urban Design.

Kalaya Kovidvisith
FabCafe Bangkok Co-founder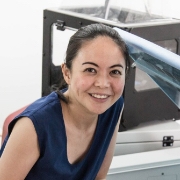 Kalaya Kovidvisith is Co-founder of FabCafe Bangkok and Managing Director of FABLAB Thailand. She holds Master degree in Design and Computation from Massachusetts Institute of Technology (MIT). Her research interests focus on how digital fabrication and biotechnology reinforce the changing relationship in industry and create the new business model for the next design generation. Kalaya is Global Entrepreneur Summit Delegate of 2015 and Asia Pacific Weeks Berlin 2016.

Kelsie Stewart
FabCafe CCO (Chief Community Officer)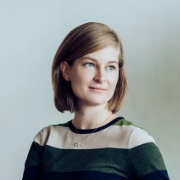 Born in the United States, graduated from the University of Florida with a Bachelors of Science in Psychology (2009) and a Masters of Arts in Religion (2015). Kelsie has been in the specialty coffee world as a barista and espresso trainer since 2008 and was introduced to FabCafe as an espresso trainer through coffee friends shortly after FabCafe's opening in 2012. She joined Loftwork and FabCafe in 2017.
Kelsie oversees the FabCafe Global network. In FabCafes across Asia, Europe and America, Kelsie strategizes and aligns Fab synergies to empower everyone to take the initiative to make and share their ideas with local and global communities. Kelsie is also the Tokyo organizer for the Global Goals Jam (GGJ), a two-day designathon and community which aims to create short term solutions for the Sustainable Development Goals. Kelsie has organized sustainability and design thinking workshops in Tokyo, Bangkok and Hong Kong.

Hiroki Tanahashi
Loftwork Inc. Innovation Maker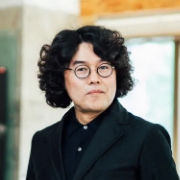 After graduating from Shibaura Institute of Technology, Hiroki Tanahashi worked as a marketing researcher and became involved in web production around 1999. From 2004, he was engaged in web strategy planning and the provision of consulting services based on human-centered design at Mitsue-Links Co., Ltd.
From 2008, he shifted the focus of his work from web to products/services and was engaged in the consulting services for user research and interaction design at IID, Inc. In 2009, he was involved in supporting the development of new products/services and providing education programs to develop internal innovators for client companies at CoPro System Corporation.
cIn 2013, he joined Loftwork Inc. He is in charge of providing support to clients in realizing innovations in their business activities, with emphasis in the area of service design. He has written "Design thinking-based approaches" and "After you've made a persona, what's next?," and co-written "Marketing 2.0." His personal blog "DESIGN IT! w/LOVE" has been active since 2005.