A three-generation family engraving lab, a textile company preserving the traditional Japanese art of fukusa, a rubber manufacturer that supports the internal parts of popular appliances: these are some of the unseen, unsung heroes of Japanese small to mid-sized manufacturing, and they've all gathered in Taipei for a product exhibition like no other.
After months of ideation, research and development, they're ready to unveil their hard work, as part of the 'Yaoya Project', to the public – and a wholly foreign one, at that. It hasn't been an easy feat for these companies; for many of them, it's their first time abroad, and their first time appealing to a market that is not Japanese.
These companies all hail from Osaka Prefecture's Yao city, a city of 200,000 known for its temples, shrines and traditional shopping streets. In the postwar boom, it flourished as a manufacturing hub, producing a mix of household and industrial products for the domestic Japanese market. Faced with declining growth, dwindling customer base and the lack of creative people power in recent years, it's imperative that these manufacturers find ways to expand their horizons.
It's what the 'Yaoya Project', a joint venture between the city of Yao and Loftwork, seeks to address. Eight manufacturing companies were selected to participate, matched up with various creative talents around Japan, and then uprooted from their local Yao contexts – to develop products for an overseas market.
Finding creativity in the digital age
The lack of creative resources is not a problem exclusive to Yao, but many other smaller, satellite cities in Japan as well. As Yaoya project manager Daiki Tsutsumi says, creative talents across Japan tend to be drawn to the opportunities in bigger, more thriving cities; in this case, they head off to nearby Osaka or Kyoto. Not only can this further widen the gap between manufacturing and innovation, but also perpetuate the current urban-rural divide.
"Many companies don't have touchpoints with creators – and they want it," Tsutsumi says. "And we can make this project into an opportunity for them to do so."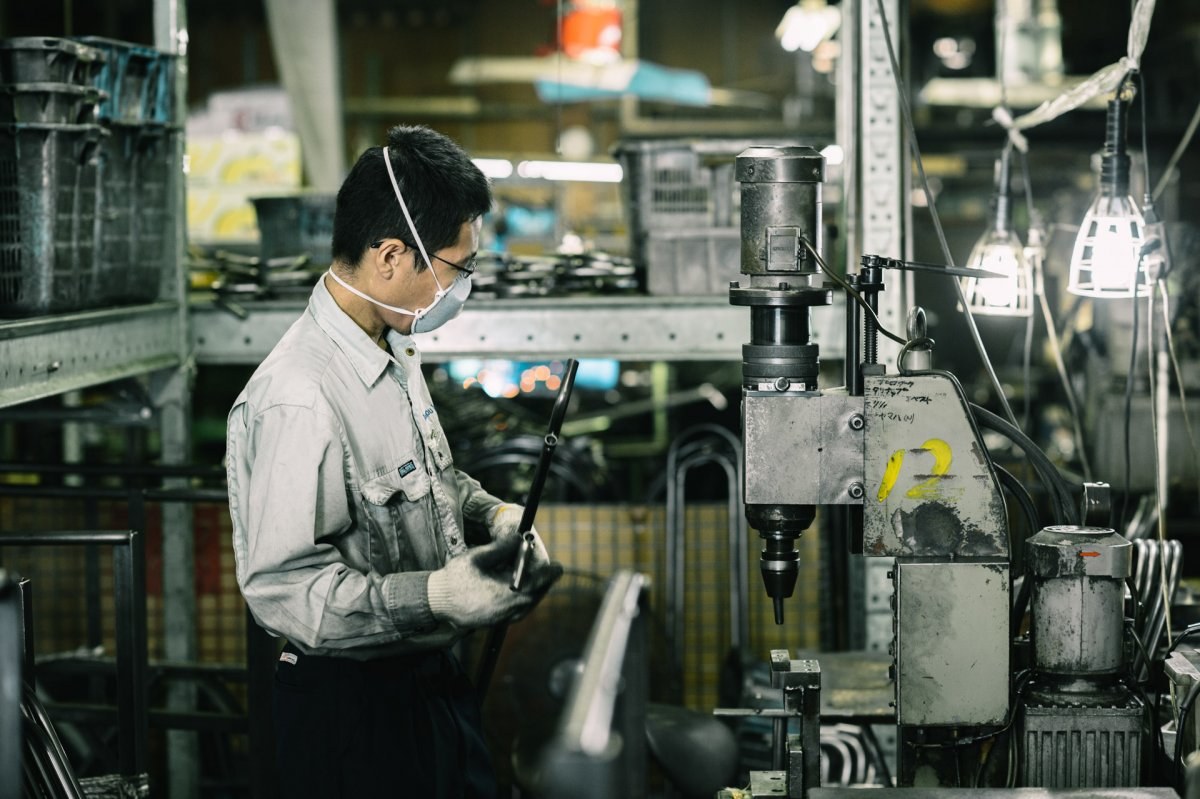 Using AWRD, Loftwork's in-house competition platform, the Yaoya Project was able to readily connect the respective companies with relevant creators. (What is AWRD?) With a global creator community of over 50,000 and an established online infrastructure, finding the right people for the job becomes an efficient, streamlined process. As designer Kunikazu Hamanishi, whose bamboo chair design was selected for furniture company Otsu, said in a previous interview, it seemed like a perfect fit: "I learned about the 'Yaoya Project' through social media. I already knew about Otsu, and given the chance to use my experience in designing business spaces and to take on a challenge with other Japanese businesses overseas, I decided to apply."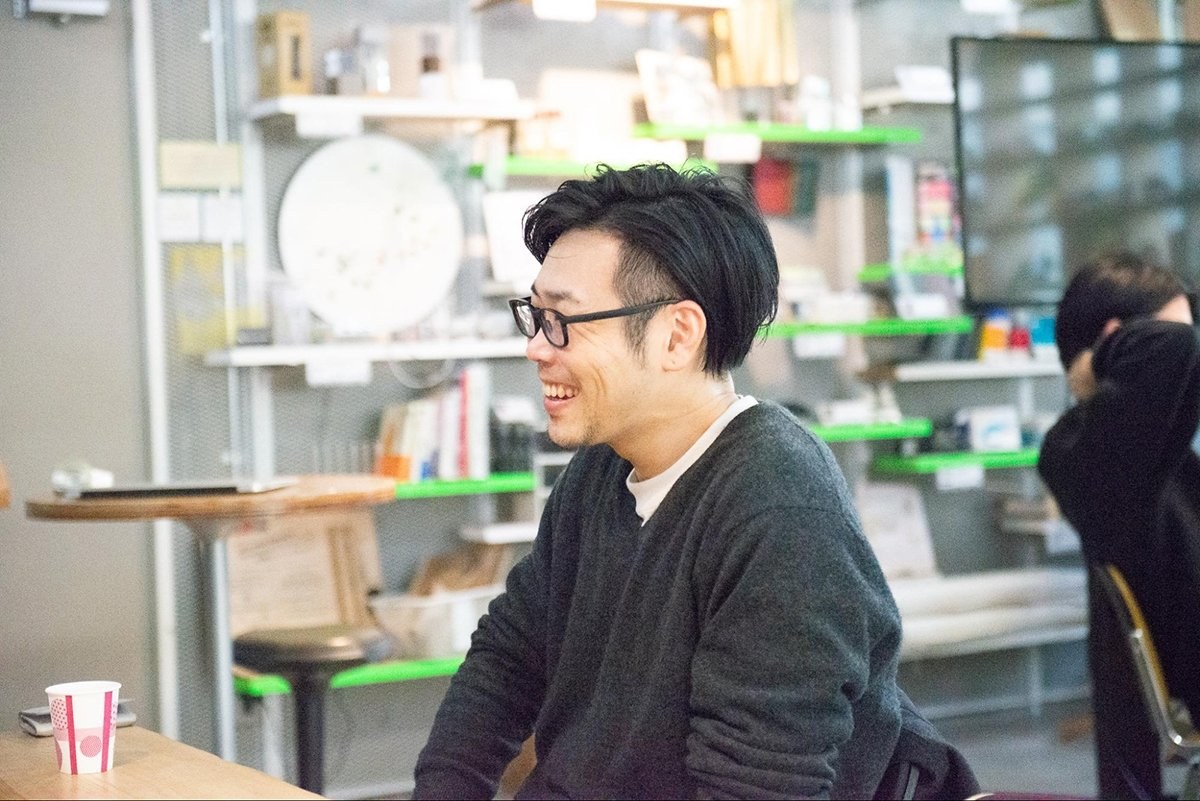 From Yao to the global stage
Small to mid-sized manufacturers in Japan often lack the opportunity and know-how to go global, despite superior technologies. FabCafe's global network, then, can be used as both a valuable resource and launchpad for companies seeking to step into overseas markets. Rather than making boardroom assumptions, companies can yield important findings from overseas field research or localized feedback from specific designer communities.
For the Yaoya companies and their selected designers, working within Taipei through the FabCafe Taipei base has allowed them to do both, and in turn, help them to tweak and refine their original product ideas to better suit the local market.
"They came to see if their ideas match with the Taiwanese market," says Daiki Tsutsumi. "They found opportunities, gaps – which changed their products and ideas gradually."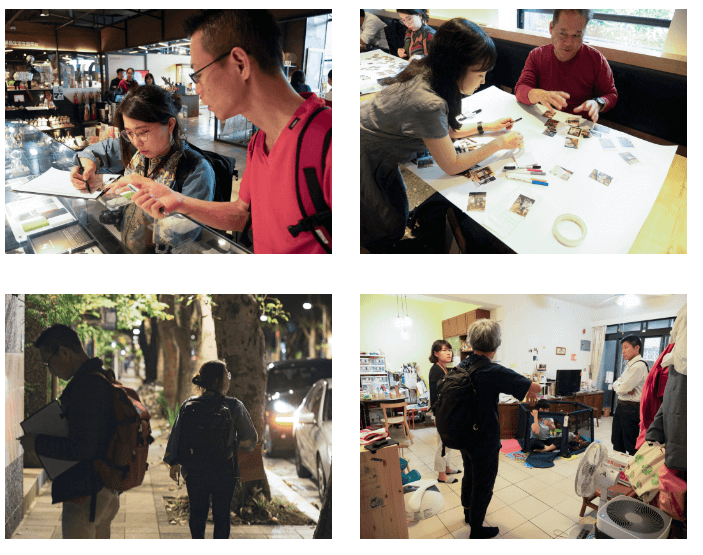 For Fujita Metal, a manufacturer of metal household products with fry-pans already known in Taiwan, field research allowed them to better understand the local context for what they hope to be the 'next hit product' – a milk pan with mugs. "They went to an ordinary Taiwanese house for research, and they found that Taiwanese dining tables are small, and the kitchens are small – so, they changed to a smaller one," Tsutsumi explains. Similarly, Daiichi Sogei, a company specializing in fukusa, the traditional Japanese textile for gift wrapping, had originally envisioned applying the material as a 'make your own' bag, but changed their target audience after finding out that Taiwanese women prefer premade bags for their on-the-go lifestyles.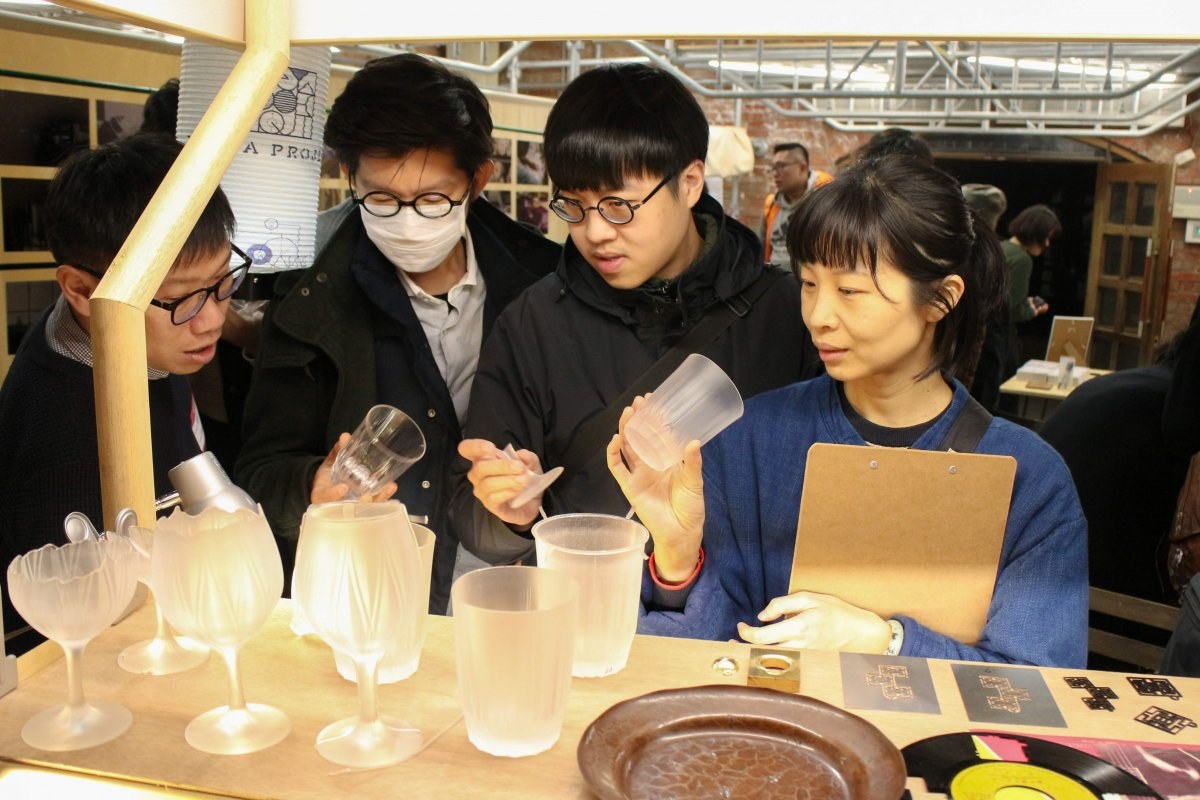 Through a Fab MeetUp held at FabCafe Taipei the day before the exhibition, Tsutsumi and the teams also received helpful feedback from local Taiwanese designers, advising them details, taste and even price. "Taiwanese creators know the Taiwanese market well," says Tsutsumi. "We should ask them; Japanese teams can only imagine. Taiwanese makers know where to make it, where to sell it."
As a country that had been under Japanese colonial rule for 50 years and one that currently remains friendly ties with Japan, Taiwan has a 'near-culture' to Japan, as Tsutsumi likes to put it. It was the perfect global starting point for the Yaoya teams, since a foreign yet still somewhat familiar or understandable environment like Taiwan is a little less intimidating than, say, the US, or Europe.
The most important thing, says Tsutsumi, is that they're able to step out of their comfort zones and challenge any pre-existing notions or ideas. "If we start this project in Japan, for the Japanese market, they can't break their bias," he says.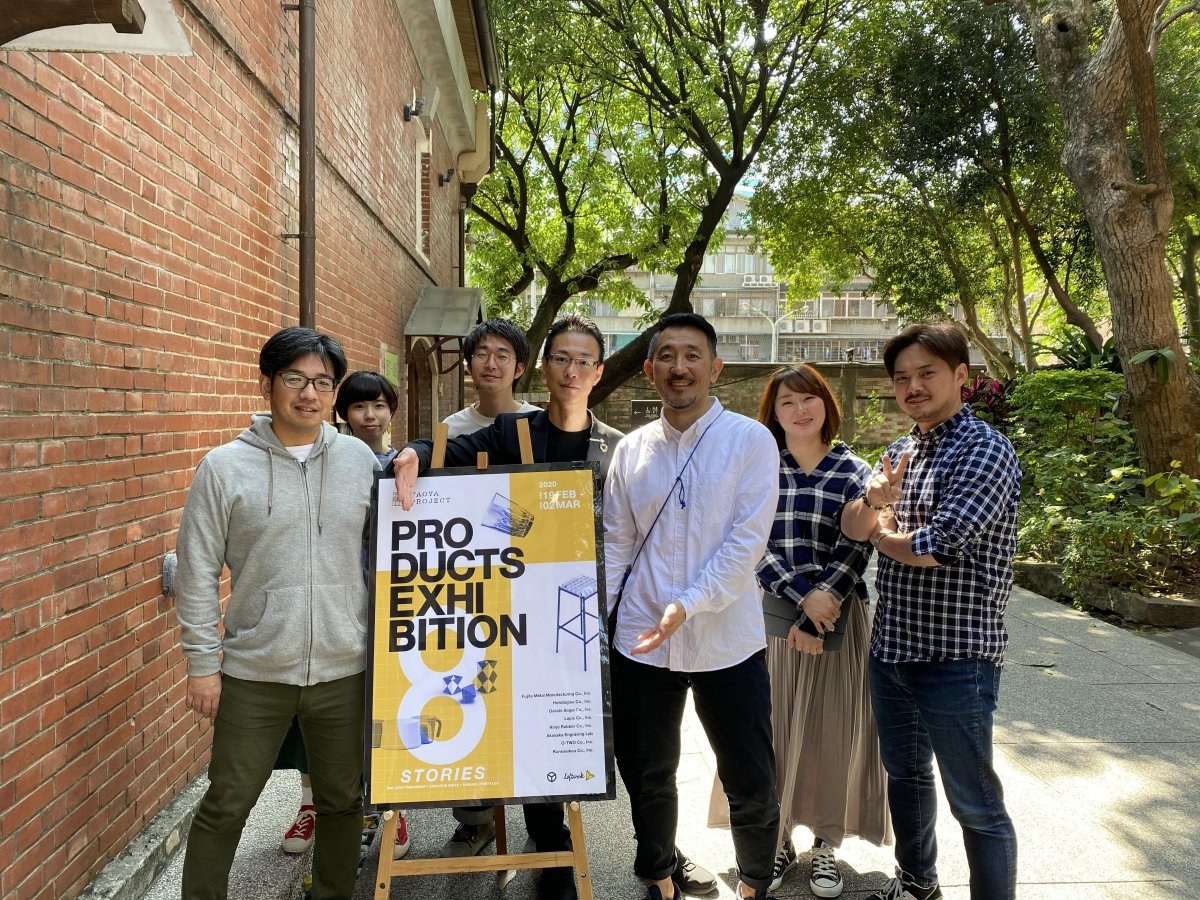 The Yaoya Project, which began its Taiwan journey back in the fall of 2019, has clearly made a difference in attitude. "Companies have changed their minds. When we started this project, they were afraid to talk about each other; to compare with each other," says Tsutsumi. As he shows us around the Yaoya product exhibition and as we meet the team members, it's clear that none of them are exhibiting this conservatism he has prescribed. Instead, there's an air of openness and camaraderie between the Yao companies, who joke with one another, and even help each other to overcome any language barriers with Taiwanese visitors. For Tsutsumi, this is the best point in the project.
The Yaoya Project Product Exhibition is on from February 19 to March 2, 2020 at Taipei's Huashan 1914 Creative Park/FabCafe Taipei, where all the innovative everyday products from Yaoya's eight manufacturers are on display
*Subscribe to FabCafe Global newsletter for more stories in designs & innovation here.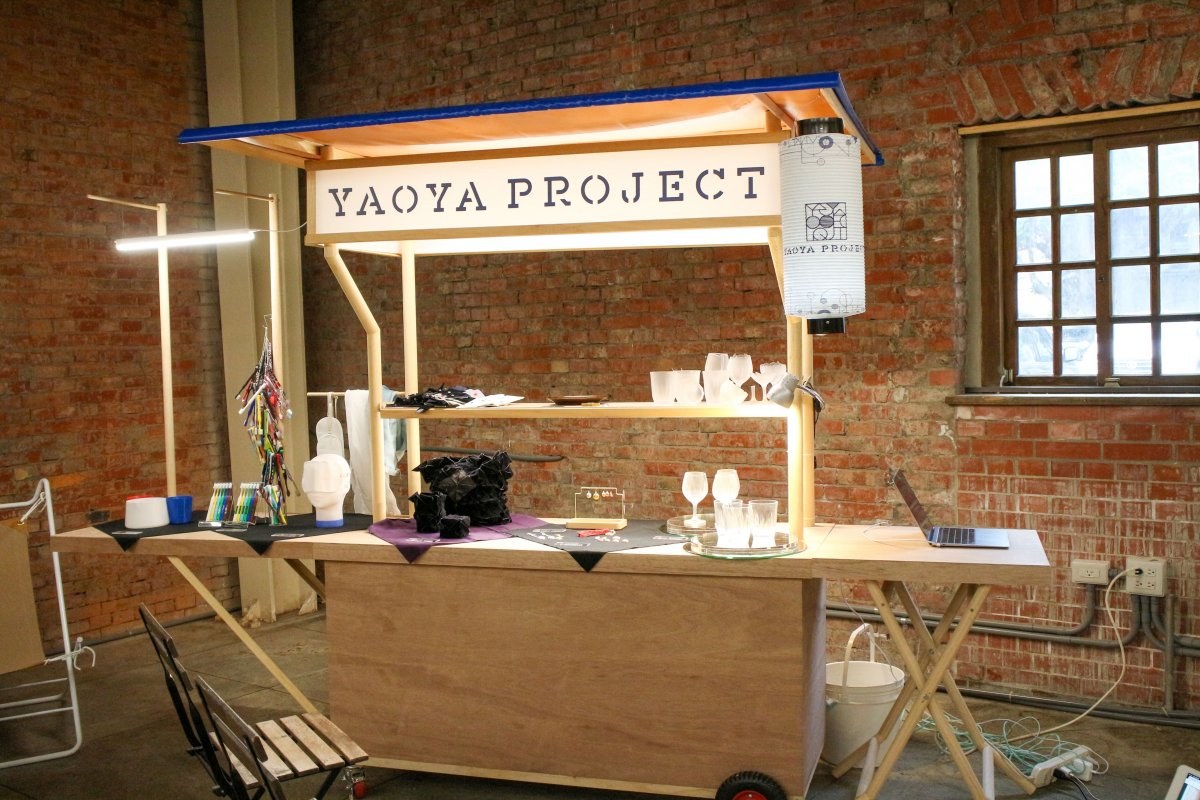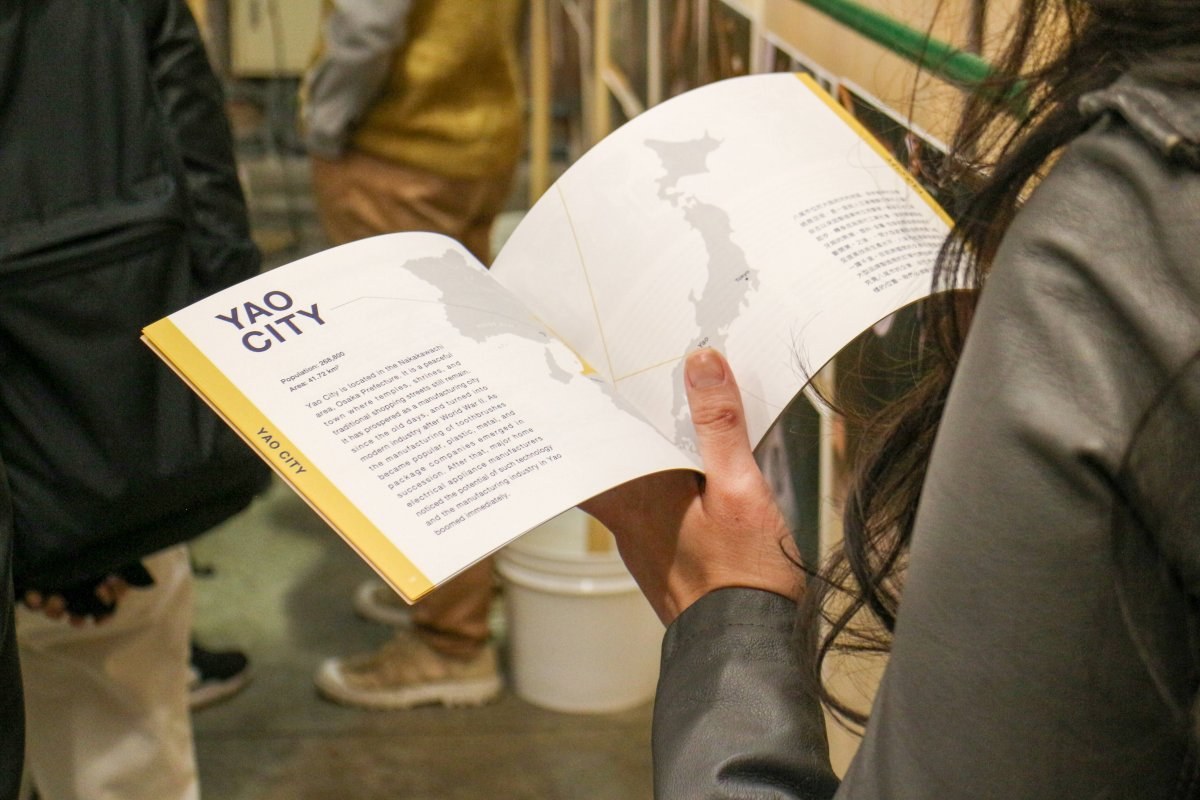 The products and teams behind the Yaoya Project: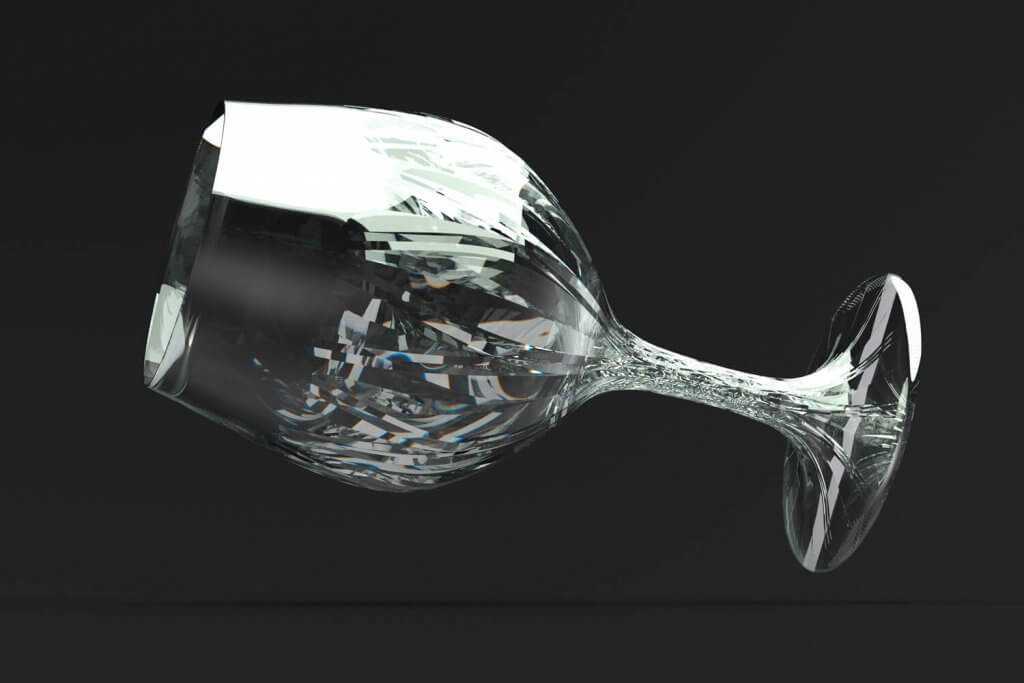 Silicone wine glass and rock glass
Company: Kinjo Rubber, Designer: Shinya Kobayashi
It has the look of conventional glassware – but is unbreakable and heat resistant.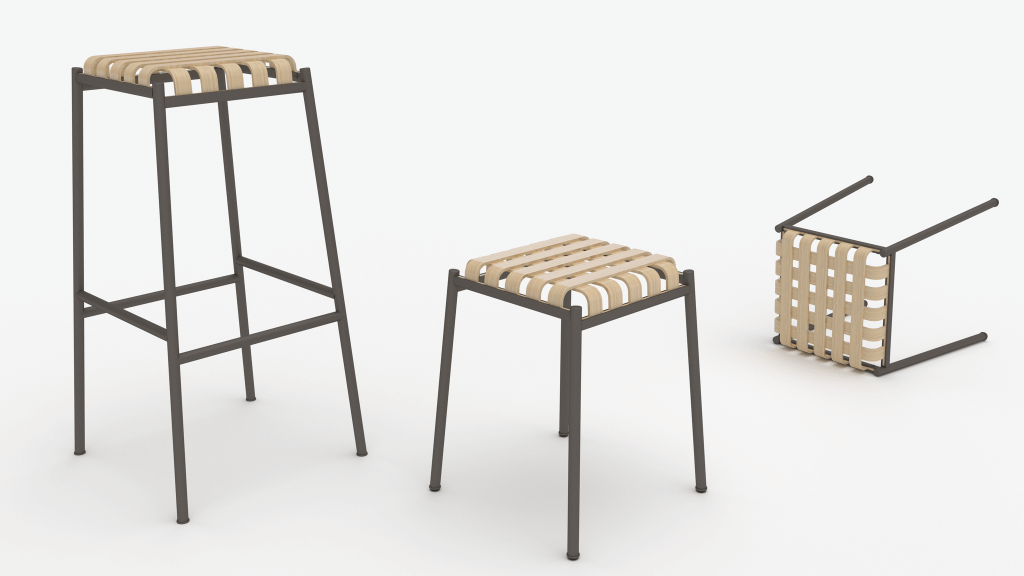 Bridge stool
Company: Ostu, Designer: Kunikazu Hamanishi
Traditional bamboo crafts with a modern, industrial twist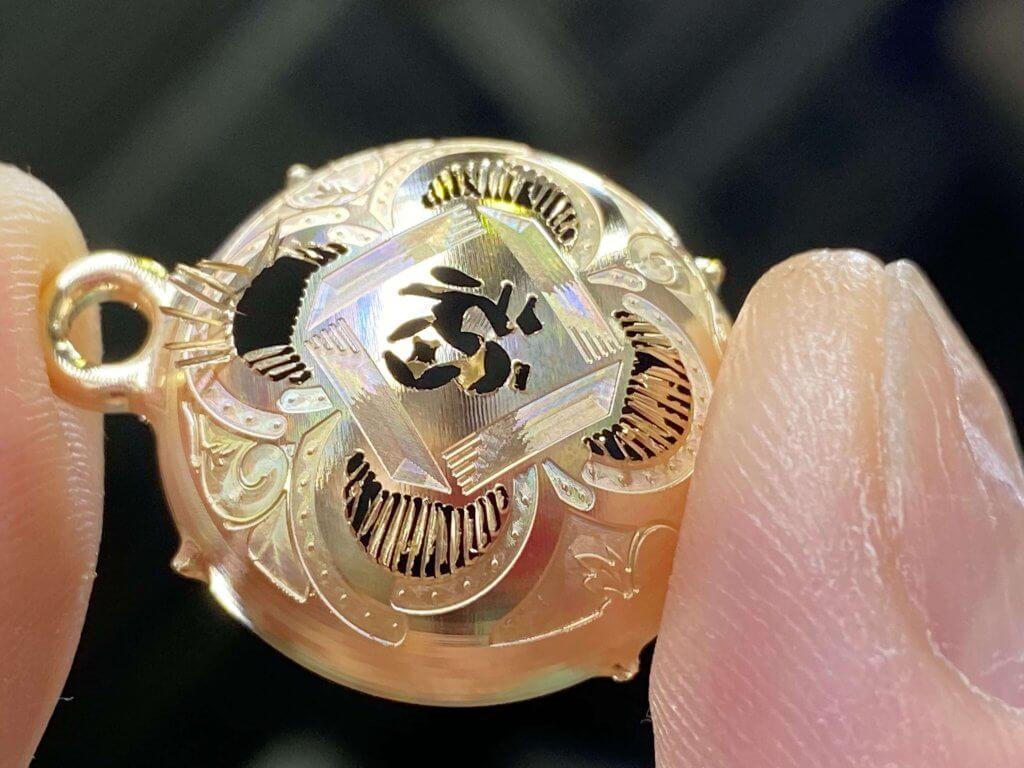 City charms
Company: Akasaka Engraving Lab, Designer: Yasuko Hirayama
Delicately engraved accessories inspired by the city that are the size of your fingertips.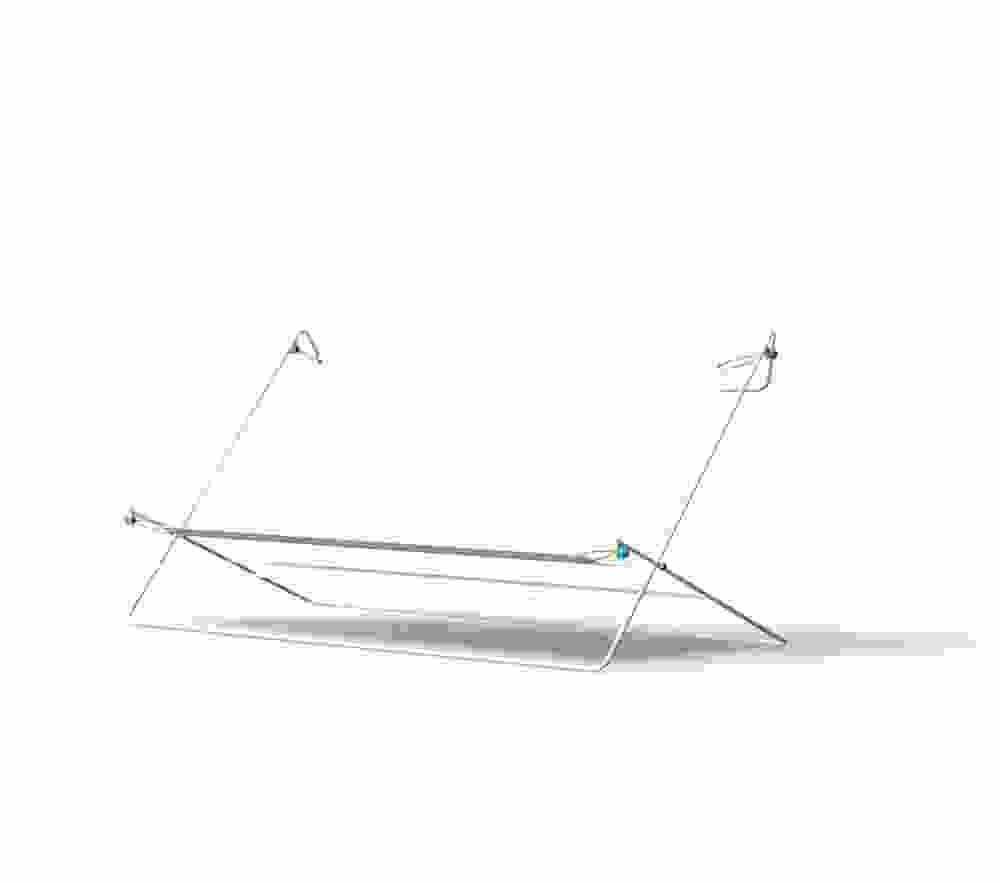 Hammock sofa
Company: Runeseikou, Designer: Yuki Zetsu
Furniture as tools – a folding sofa that's practical, adaptable and as light as a hammock.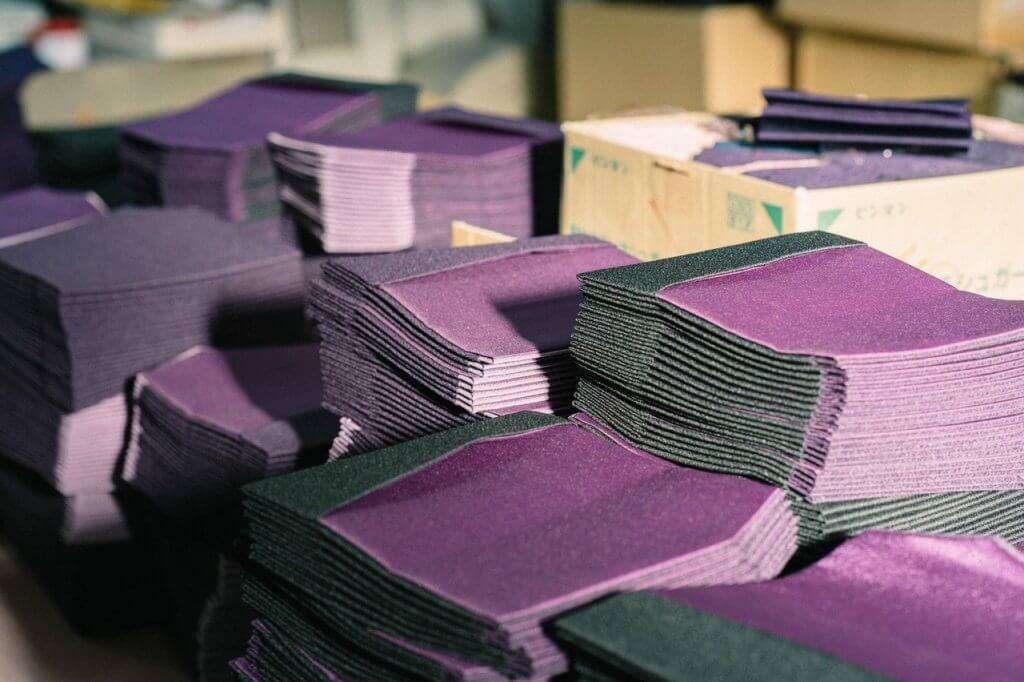 Orifuku
Company: Daiichi Sogei, Designer: Tomoyuki Takahashi
Lego meets origami meets traditional fukusa wrapping – build your ideas, create your own structures.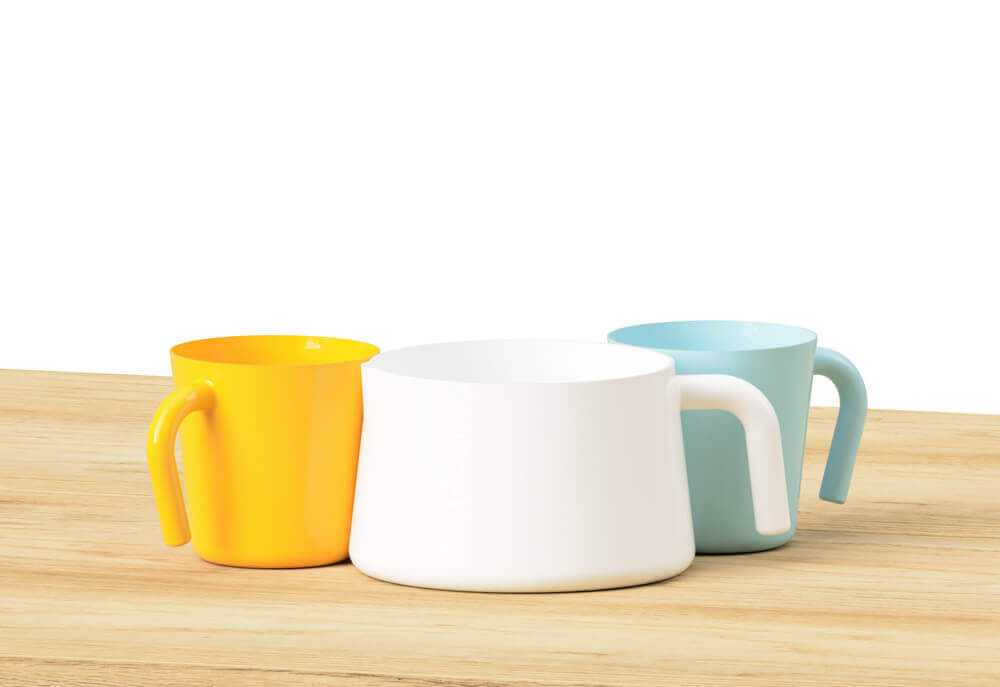 Milk pan with mugs
Company: Fujita Metal, Designer: Taku Omura
Colorful, functional cookware, in an ideal size for use, decoration or storage.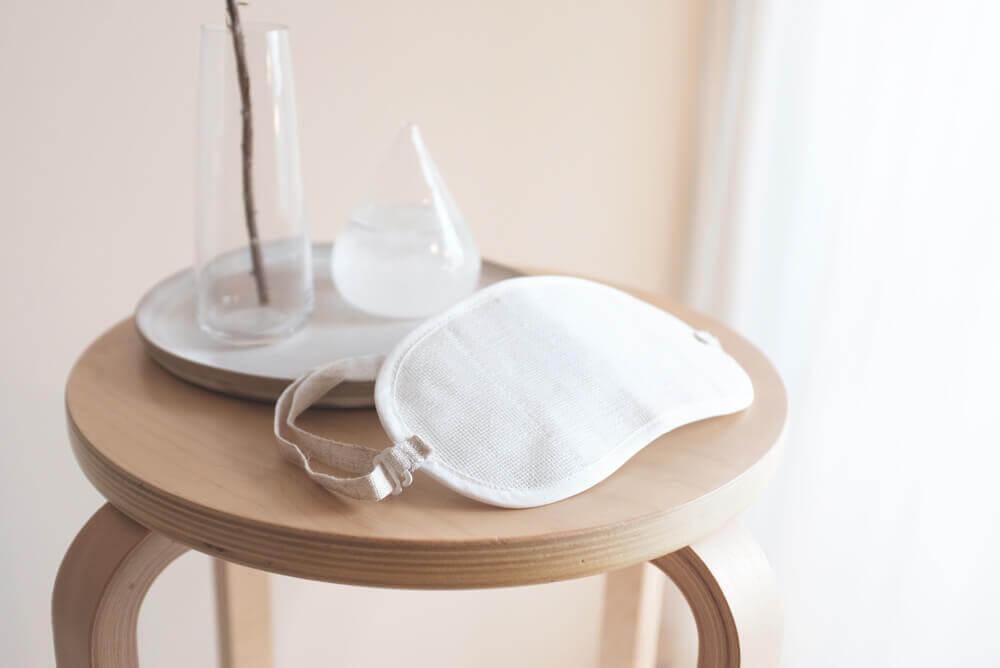 Utatane
Company: Hototogisu, Designers: Kiguraya Nobuyuki, Yuji Tsukamoto
Not too bright, not too dark – an eye mask that lets in just the right amount of light for a nap.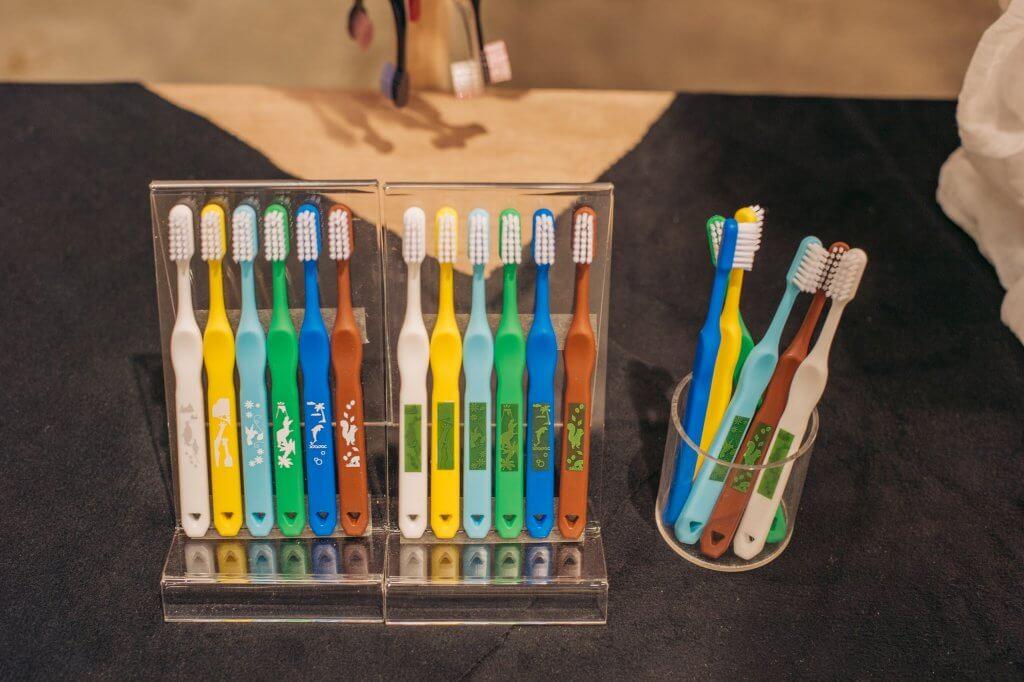 Zoo
Company: Lapis, Designer: Manami Mochizuki
Kids find new joy in brushing their teeth, as animals appear and colors change.