Would you like to create products that will challenge the world together with companies in Yao City?如果有這個機會,你要不要與八尾市的企業攜手,共同創作挑戰世界的作品呢?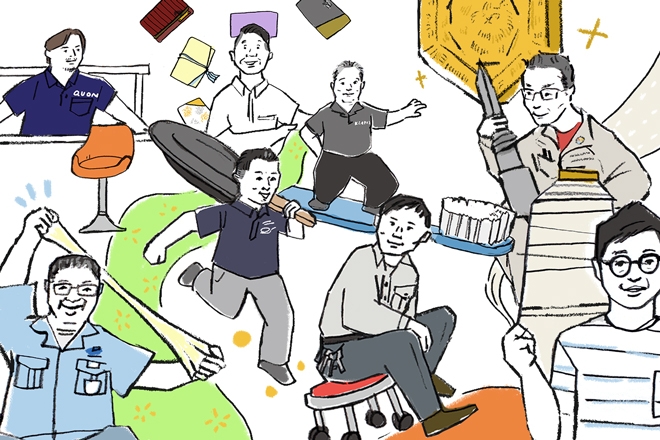 These are Yao City companies that have supported Japanese manufacturing from the ground up and have created all kinds of household goods and industrial products. Although they have superior technologies, these have not been introduced to the world.
In order to break out of such a situation, we will create original products that make use of the technological capabilities we have cultivated and aim to expand into various markets around the world over the next few years.
Therefore, together with companies in Yao City, we appeal to creators who will take on the world.
八尾市的企業主,多年來在幕後支持著日本的製造業,創造出各種生活雜貨及工業製品,然而,縱使八尾市的中小企業擁有優秀的技術,卻苦無機會向世界展現潛藏的實力。

為了跳脫這樣的狀況,八尾市將靈活運用長年磨練的技術能量,打造出自己的原創商品,用數年的時間,目標是走向全球需求迥異的市場。
因此,八尾市的企業主們熱情徵求能夠跟八尾站在一起,向世界舞台挑戰的創意人。
The stage for the first year is Taiwan.首年的舞台就在「台灣」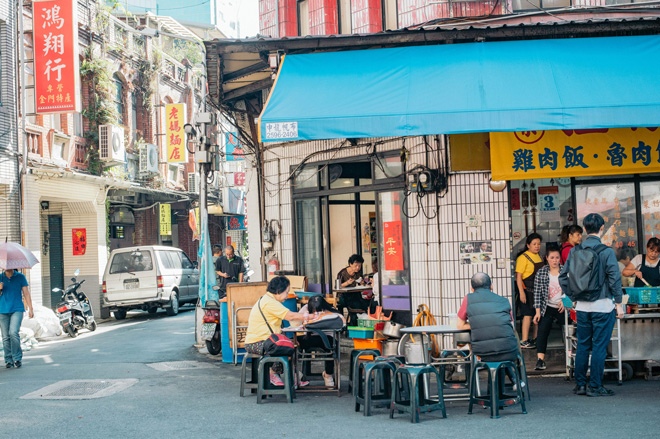 Taiwan is a region that has brisk exchanges and strong cultural affinities with Japan. It is also attracting attention as a foothold for expanding into the People's Republic of China and Southeast Asia.
In Taiwan, we will work together with Yao City companies to study the lifestyles of the locals and create products that seamlessly become part of their lives.
台灣是與日本的交流深刻,文化的親近性也相當高的地方。以進軍中國・東南亞前的試水溫觀點來說,台灣也是十分受到日本的注目。這次,我們便要與八尾的企業主一起來到台灣,探查當地人的生活文化,希望能打造出能夠走進台灣日常生活的產品。

About the YAOYA PROJECTYAOYA PROJECT是什麼?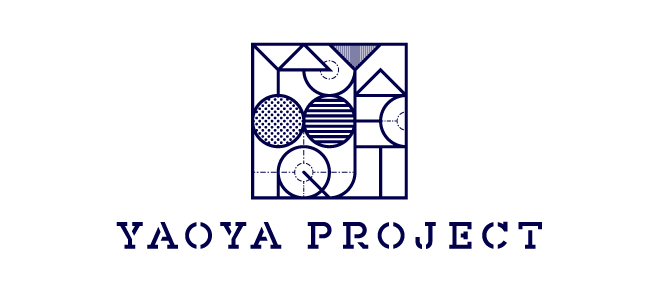 The YAOYA PROJECT is a project to make Yao manufacturing known to the world. The word YAOYA likens Yao manufacturing, which can produce a wide range of things, to a greengrocer, YAOYA in Japanese (literally, "a supplier of 800 things"). It fits Yao manufacturing, which has delivered good and seasonal things with sure judgment. In addition, the name Yao itself means the locality of Yao, which is aligned with commercial and industrial agriculture. It also represents Yao manufacturing that has supported and enriched the lives of Japanese people at close quarters.

YAOYA PROJECT是指將八尾市的製作物推廣到全世界的專案。「YAOYA」是新鮮蔬果專賣店"八百屋"的日語發音,「八百」用以代表八尾的企業能夠製造的品項之多,並且如同蔬果專賣店一般,以精確的眼光挑選,提供最上質最新鮮的產品。此外,YAOYA也可直接代表八尾(YAO),除了呈現八尾市的農、工、商集結的地域特性,也表現出「八尾的製造能量,總在不遠處支持著、豐富著日本人的生活」。
Recruitment theme徵求主題

"Products that enrich the mind""增加幸福感的產品"



The products handled by the target companies are diverse, including textiles, resins, and metals. Please propose product ideas that utilize the technologies and materials of each company, under the theme "Products that enrich the mind."
本次參加企業所承攬的商業素材,有布類、樹脂、金屬等,遍布各領域,因此,請以「增加幸福感」為題,並且活用各企業的技術或素材,提案您的作品
▼Perspectives of richness
In thinking about richness, it is easier to come up with ideas if you think from the following perspectives.

1. Enriching individual lives

2. Enriching communication with others
3. Enriching the social structure

▼幸福感的視角
發想何謂「幸福感」之際,試著用以下的視角思考,或許會有靈感出現喔
1. 增加個人生活的幸福感

2. 提升人際溝通的幸福感
3. 創造社會的幸福感

▼Tips on thinking about ideas
If you are stuck for ideas, be sure to check out the tips on ideas.
▼發想訣竅

當發想過程遇到阻礙,建議參考我們的發想訣竅喔。

Target companies 參加企業
Each company calls for product ideas.
*There is no limit to the number of entries. It is also possible to apply to multiple companies.
由企業各自徵求提案。

※提交作品數量沒有限制,也可以向一個以上的企業提交作品

Company 參加企業
Main products 主力商業素材
Fujita Metal Manufacturing Co., Inc.
藤田金屬株式會社

Frying pan, deep fryer, teapot, tumbler
炒菜鍋、天婦羅鍋、沏茶壺、西式茶壺、隔熱外帶杯

Hototogisu Co., Inc.
Hototogisu株式會社

Sewing mosquito net dishcloths
蚊帳布巾的縫製

Daiichi Sogei Co., Inc.
有限會社大一創藝
Fukusa silk cloths
婚喪喜慶用的紅白包或贈答品

Lapis Co., Inc.
LAPIS株式會社

Toothbrushes, oral care products
牙刷、清潔照護商品

Kinjo Rubber Co., Inc.
錦城護膜株式會社

Industrial rubber and resin products
工業用橡膠製品、樹脂製品

Akasaka Engraving Lab
赤坂模具雕刻所

Engraving and image transfer
雕刻加工、圖像轉印加工

O-TWO Co., Inc.
株式會社O-TWO

Commercial chairs and tables
業務用桌椅

Runeseikou Co., Inc.
有限會社Runeseikou

Steel furniture
不鏽鋼家具

Merits of participation參加獎賞

Invitation to field research in Taiwan (travel expenses and accommodation costs will be borne by the organizers)
Royalty contracts (5% of wholesale price if commercialized)
*The actual terms of contract will be determined through negotiations between the company and the applicant after commercializing the product.

招待參加台灣的田野調查(交通費與住宿費由主辦單位負擔)
專利授權契約(若達成商品化則支付5%成本費用)
Recruitment Target
Recommendations to such people 什麼樣的人可以參加
・I want to take on a new field.
・I want to spread the field of my activities overseas.
・I want to find out whether my creativity will pass muster in the world.
・I am interested in overseas markets centering on Asia.
・I want to do branding as well as shape design.
・想挑戰新領域的人
・想拓展海外經驗的人
・想知道自己的原創在海外是否行得通的人
・對亞洲市場有興趣的人
・除了有形的設計之外
・也想實行品牌策略的人
| | |
| --- | --- |
| Application period 徵求期間 | September 19, 2019 (Th.) to October 20, 2019 (Sun) |
| Deadline 徵求截止 | October 20, 2019 (Sun.) 19:00 (Japan Time) |
| Screening 審查 | October 21, 2019 (Mon.) |
| Announcement of results 結果發表 | October 25, 2019 (Fri.) |
| Pep rally 誓師大會 | November 1, 2019 (Fri.) |
| Field research in Taiwan 台灣的田野調查 | November 6, 2019 (Wed.) to November 8, 2019 (Fri.) |
| Product manufacture 產品製作 | November 11, 2019 (Mon.) to January 31, 2020 (Fri.) |
| Product display 產品展示 | February 9, 2020 (Sun.) to March 8, 2020 (Sun.) |
Judge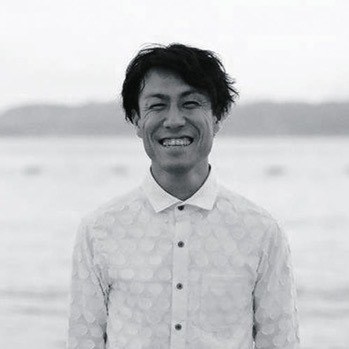 Yasuhiro Horiuchi 堀內 康廣
Trunk Design Co., Inc. Representative director /creative director TRUNK DESIGN 代表取締役 / 創意總監
He opened "Trunk Design" in 2009, and opened an office and shop in Tarumi-Shodaisuji, Kobe. He worked on a wide range of direction and design projects for local industry products and branding, advertising in department stores, etc. In 2011, he started up Hyogo craft to present manufacturing in Hyogo prefecture, and also worked on Mori no Utsuwa wood utensils, an original product utilizing lumber from forest-thinning and local materials from Hyogo prefecture; on the apparel brands IRoDoRi & megulu with Banshu-Ori textile weavers; on the incense brands Ku and Daily, which can be used on a daily basis, with incense manufacturers on Awaji Island. In 2018, he entered three projects for the Golden Pin Design Award, a Taiwanese design award, one of which won the highest award. In April 2018, he inherited the printing company Gramic Process, Ltd., and took office as the third-generation owner. 2009年,神戶垂水・商大筋一帶,TRUNK DESIGN的辦公室與店舖同時開幕,多方面活躍於在地產業的企劃與品牌行銷,也執行設計百貨公司的廣告業務。2011年,為了推廣介紹兵庫縣的製造產業,成立「Hyogo craft」,協助推廣使用兵庫縣的間伐材與在地林材的原創商品「森の器」,與播州織的職人共同製作服飾品牌「iRoDoRi」・「megulu」,與淡路島的製香職人合作,打造日常也能使用的線香品牌「Ku」「Daily」。2018年,3作品入圍台灣金點設計獎,1作品獲得最佳設計獎。2018年4月,以第三代之姿,繼承印刷事業 Gramic Process Ltd。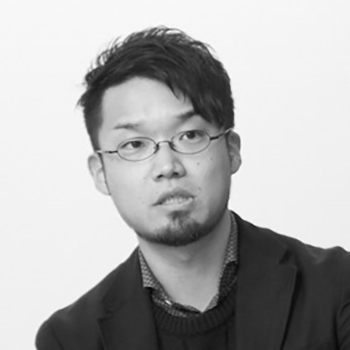 Shinya Kobayashi 小林 新也
Joint Company Coelacanth Shokudo / MUJUN Representative director / Designer 合同会社Coelacanth食堂 / MUJUN 代表・設計
He was born in Hyogo prefecture in 1987. He graduated from the design department, the Osaka University of Arts. In 2011, he founded a joint company called Coelacanth Shokudo, which conducts innovation design, in Ono City, Hyogo, his home prefecture. He works on innovations in sales channels and communication methods, and awareness of products and technologies such as Banshu cutlery and Banshu abacuses, Sekishu washi paper, Sekishu tiles, traditional Kyoto handicrafts, and tackles problems faced by producers. In particular, he aims to create sustainable manufacturing practices from a global and local perspective. In 2016, he launched an original product brand called MUJUN in Amsterdam, the Netherlands. In July 2018, he started WORK SHOP with the aim of nurturing successors to local knife makers, and he set up a new sustainable system for training successors. 1987年出生於兵庫縣。2010年畢業於大阪藝術大學設計學科。2011年,在家鄉的兵庫縣小野市成立合同会社Coelacanth食堂,致力於創新設計。與播州刀具、播州算盤、石州和紙、石州瓦以及京都的傳統工藝品商家合作,提升商品與技術、通路與呈現方式以及意識的改造,與商家並肩解決生產製造上的問題,並且特別著眼於全球與在地化,打造永續的生產流程。2016年原創品牌「MUJUN」在荷蘭阿姆斯特丹設立。2018年7月,為了培養家鄉的刀具職人繼承者,成立了「 WORK SHOP 」,期望打造出可以不間斷培養技術繼承者的教育環境。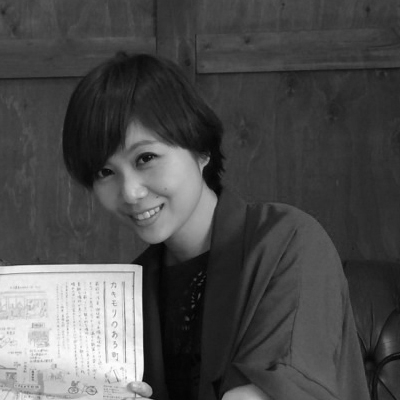 Lee Yuhan 李郁函
Pinkoi Account Manager
She was born in Taichung, Taiwan. Being strongly attracted by Japanese culture and the high level of creativity and technical skills in manufacturing, she moved to Japan to study design after graduating from university. During her stay in Japan, she was involved in manufacturing as a designer. Since 2014, she has been with Pinkoi, a Taiwan company that develops cross-border designer E-commerce. Currently, as a designer support representative, she acts as a bridge between Taiwan and Japan, and sends excellent Japanese design products overseas. 出身於台灣台中。因受到日本文化及製作創意、技術能量所吸引,大學畢業後日本學習設計,在日本留學期間,以設計師身分參加生產製作,2014年加入台灣的國際設計師EC平台Pinkoi,擔任設計師支援的窗口,成為日台間的溝通橋樑,致力於向海外推介日本的優秀設計商品。