Outline
There are many businesses in Yao, a city in Osaka Prefecture, that produce household goods and industrial products. These operations boast high levels of technical prowess, but mainly focus on creating OEM products. As a result, at the start of this project there were many businesses that had far too few opportunities to promote awareness about their abilities or to take on the challenge of developing new products. "Made in Japan" is synonymous with quality craftsmanship worldwide, and Loftwork sought to spread this brand beyond the domestic market with the "Yaoya Project 2019". This undertaking combined a product design award with an exhibition held in Taiwan as a way to introduce more Japanese products to the international market.

Major project results:
- Prototype production for product ideas in collaboration with eight businesses from Yao.
- Works exhibited in Taiwan during February, 2020.
>> Click here to see the project page.
Winning Entries

Judging
As one goal of the project was to introduce products to the Taiwanese market, we invited Yuhan Li, a manager at Pinkoi. This EC site was founded in Taiwan, and is the largest of its kind in Asia. We also recruited a group of people deeply experienced in direction and design to judge the creative aspect of the entries.



Client Issues and Project Background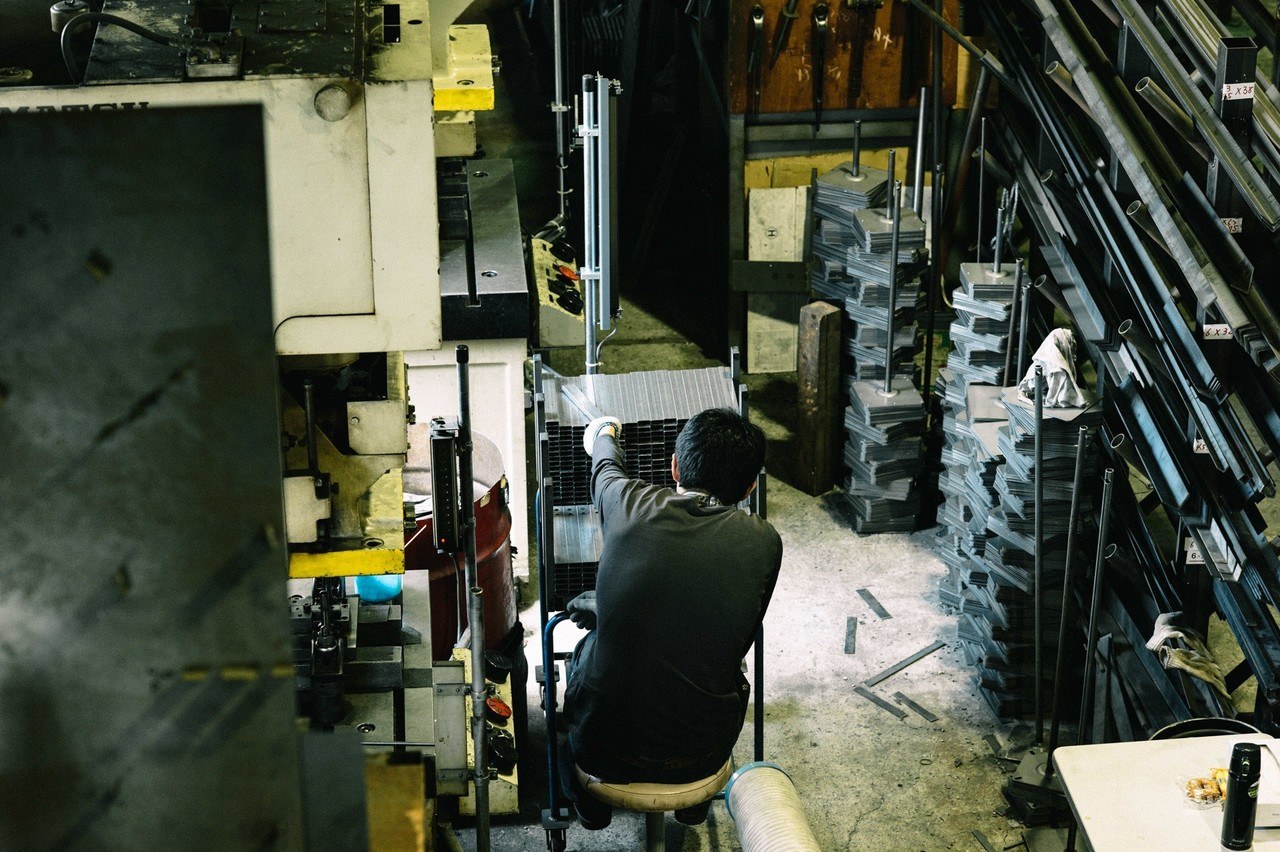 There are many businesses in Yao, Osaka prefecture that produce household goods and industrial products, using their outstanding technical skills to carry on the proud Japanese tradition of craftsmanship. However, since OEM product creation is the main focus for many of these businesses, they have very few opportunities to spread awareness about their skills to the wider world or to engage in developing new products.
In order to break this cycle, we formulated a strategy to first create original products by tapping into these businesses' highly-developed technical abilities, and then spend multiple years expanding into various markets around the world. We settled on Taiwan as the region for the initial launch of this project, and then set about recruiting businesses, ultimately arriving at a total of eight participants.

These eight enterprises would have to create products that would ensure the promotion of their technical abilities and originality in overseas markets. We felt that this necessitated a collaboration with creators who could contribute both flexible forms of expression and an understanding of each businesses' strengths to the project. After deciding to use the AWRD platform to conduct the "Yaoya Project 2019", we began soliciting entries from creators.
Why Use Awards?
Using services such as AWRD and FabCafe, Loftwork Inc. maintains a global creator network of over 30,000 individuals. Award challenges have a wide reach and are an excellent way of sourcing input from around the world, allowing new ideas to be discovered and shared. This is simply not possible with the more traditional approach of a project with limited members.
The Yaoya Project 2019 used the AWRD platform in order to recruit creators with outstanding ideas from around the globe. Using this platform promoted effectiveness on all fronts of the project, from the discovery of new values to matching, branding, and PR.

What Did the Project Involve?
Loftwork opened its Taiwan branch in 2015, and this location has conducted many local projects since then. The chance to collaborate with the highly-experienced local staff, not to mention the strong cultural affinity between Taiwan and Japan, made this an ideal region for launching the Yaoya project and beginning the initial stages of breaking into international markets. Thus, the Japanese and Taiwanese teams worked together to facilitate the communication process at all levels, including areas such as project conceptualization, project and community design, creative direction, and event planning.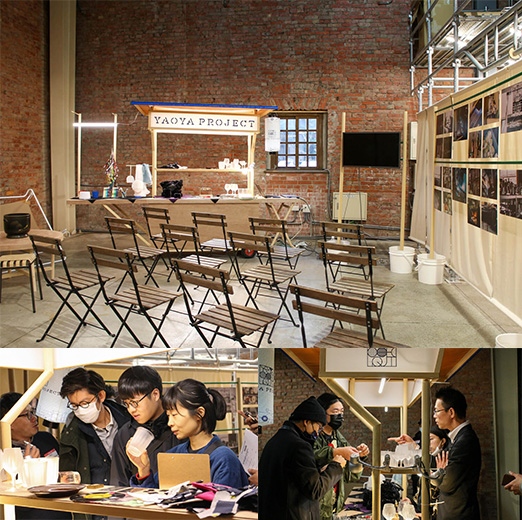 Process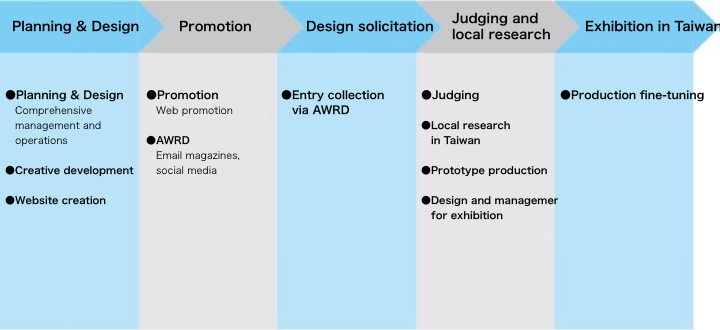 How the Awards Were Made a Success
Creating a Framework for Collecting High-Quality Works

Creating Understanding via Content Creation
For the eight businesses from Yao attempting to enter the Taiwanese market, the first order of business was to thoroughly and accurately introduce their technological abilities and unique characteristics. When presented on just a conceptual level, these characteristics can be hard to grasp, so we conducted research with each company, turning their characteristics and thoughts on craftsmanship into more concrete content. We also created content to serve as reference materials for the applicants, including points such as Osborn's 9-point checklist, as well as hints on ideas and an introduction to Taiwanese culture and trends.
Introductory pages for individual businesses

>> Click here to see individual businesses
The introductory page for Taiwanese culture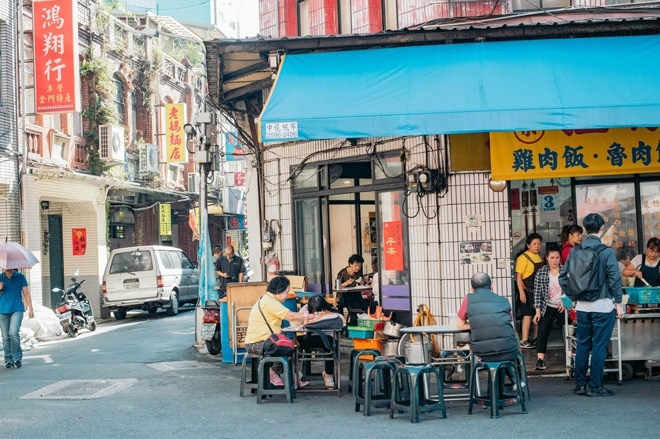 >> Click here to see Taiwanese culture
A page offering hints and ideas


>> Click here to see hints and idea
PR for the awards:

We used AWRD email magazines, social media, press releases, and interviews with award recipients to thoroughly promote interest amongst creators, as well as to spread awareness about the project to a larger audience.
The following articles were published on January 24 and February 25, 2020 in the morning edition of the Sankei Shimbun newspaper.
Links to web version of the articles:
「デザイン経営」が下請け企業を変える 目指すは世界市場(2020/1/23公開)
「デザイン経営」を実践 まずは台湾で力だめし(2020/1/24公開)
Ease of application:
The AWRD framework was utilized for soliciting and receiving entries, as it allows works to be submitted from anywhere around the world.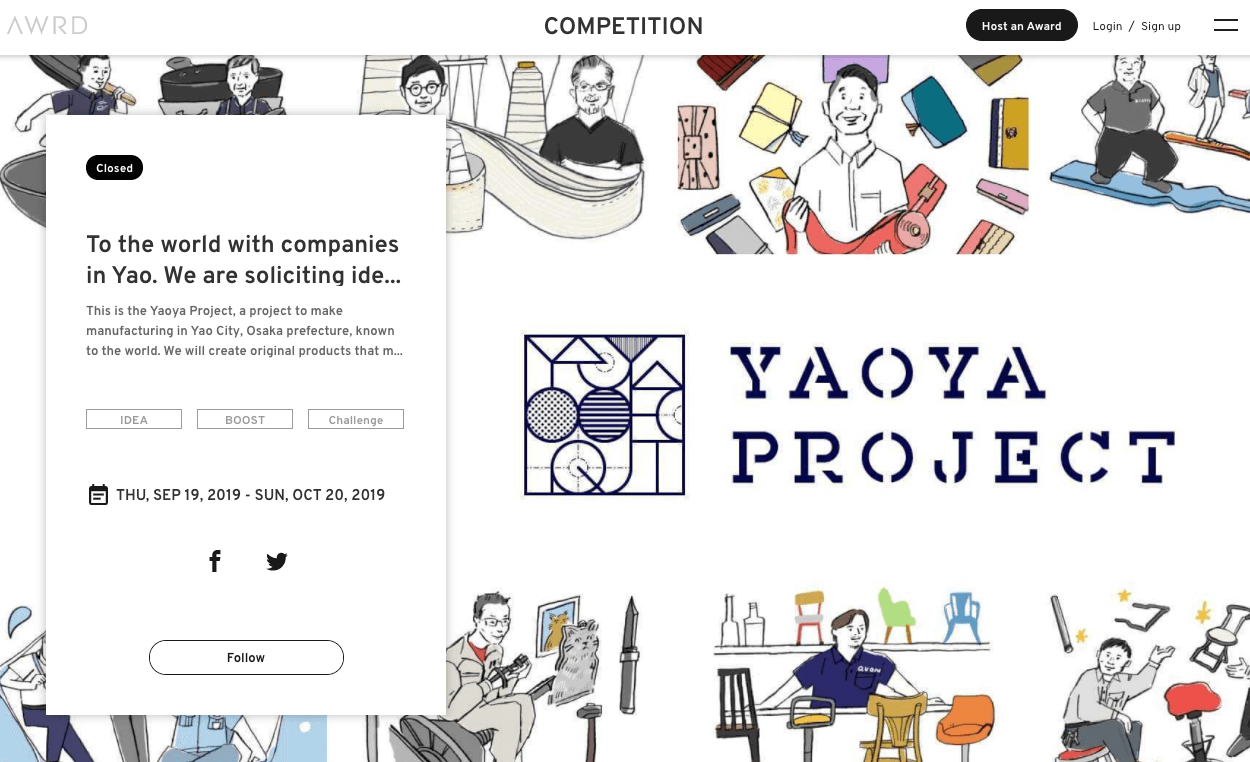 Next Steps
The eight businesses from Yao involved in this project took a "backdoor" approach to carrying on Japan's crafting tradition, using the collaborative AWRD platform to join forces with selected creators and go global. These businesses now have had their first taste of the international market in Taiwan, and will continue expanding and taking on new challenges in 2020!
Contact us / Consultation
AWRD is an online platform designed to connect individual people's creativity and ideas with projects from around the world. Please contact us at the address below if you would like to learn more about AWRD or have any inquiries regarding collaboration requests or past projects.