The future is circular,
just like our awards.
What is crQlr?

crQlr ("circular") is a global consortium that supports the practitioners and future creators of a new society based on a circular economy.
The shift from a linear economy to a circular economy is being challenged and re-defined by societal change, government policies, the ebb and flow of global and local markets, and the undeniable effects of climate change. It is no longer enough to strive for sustainability simply from the top down.
FabCafe, a global creative community hub, and Loftwork, an Asian creative company, have collaborated with large corporations, local governments, educational institutions, artists, designers, and experts from around the world, creating various forms of innovation.
By harnessing the full potential of these networks, crQlr promotes open collaboration and interdisciplinary initiatives.
We believe in the power of the crQlr community to drive new innovations in the circular economy and shape our future.
About the crQlr Awards
How can we transform our current economic system into a circular one?
We believe that the power of design can make this transition possible.
Circular design, an essential component in achieving a genuinely sustainable economy, demands not only practical know-how within existing industries but also calls for expanding horizons through engagement with local and global projects. Moreover, it necessitates harnessing the creativity of entrepreneurs, artists, and experts across diverse fields. As a means to accomplish this goal, we present the crQlr Awards.
The crQlr Awards connect the international creators and professionals currently designing the future with a jury of sustainability leaders in order to support the collective creation of the blueprints of a new world.

Our values
1. Circular, not linear
Most design awards are linear. Entries are solicited and evaluated, winners are decided, and prizes are awarded at a final gathering. The crQlr Awards are different. More than a simple awards ceremony, they include networking events open to all entrants, where ideas are developed and catalyzed through exchange.
2. Action, not prestige
The crQlr Awards exist to put ideas into action. From large-scale projects to ideas in the planning stages. From ideas that have lost traction to ideas still being nurtured in secret. The point is not to reward achievement, but to support the realization of ideas through feedback, mentoring and public support from our international panel of judges.
3. Gain from global perspectives
The crQlr Exhibition will be held at three FabCafe branches (at FabCafe Tokyo and two other global branches) in March, 2024. The crQlr Summit Tokyo will be held at FabCafe Tokyo offline and/or online in the same month. The aim of the crQlr Summit is to provide a forum and place of learning including open feedback, questions, and discussion.
 
Perspectives for project ideas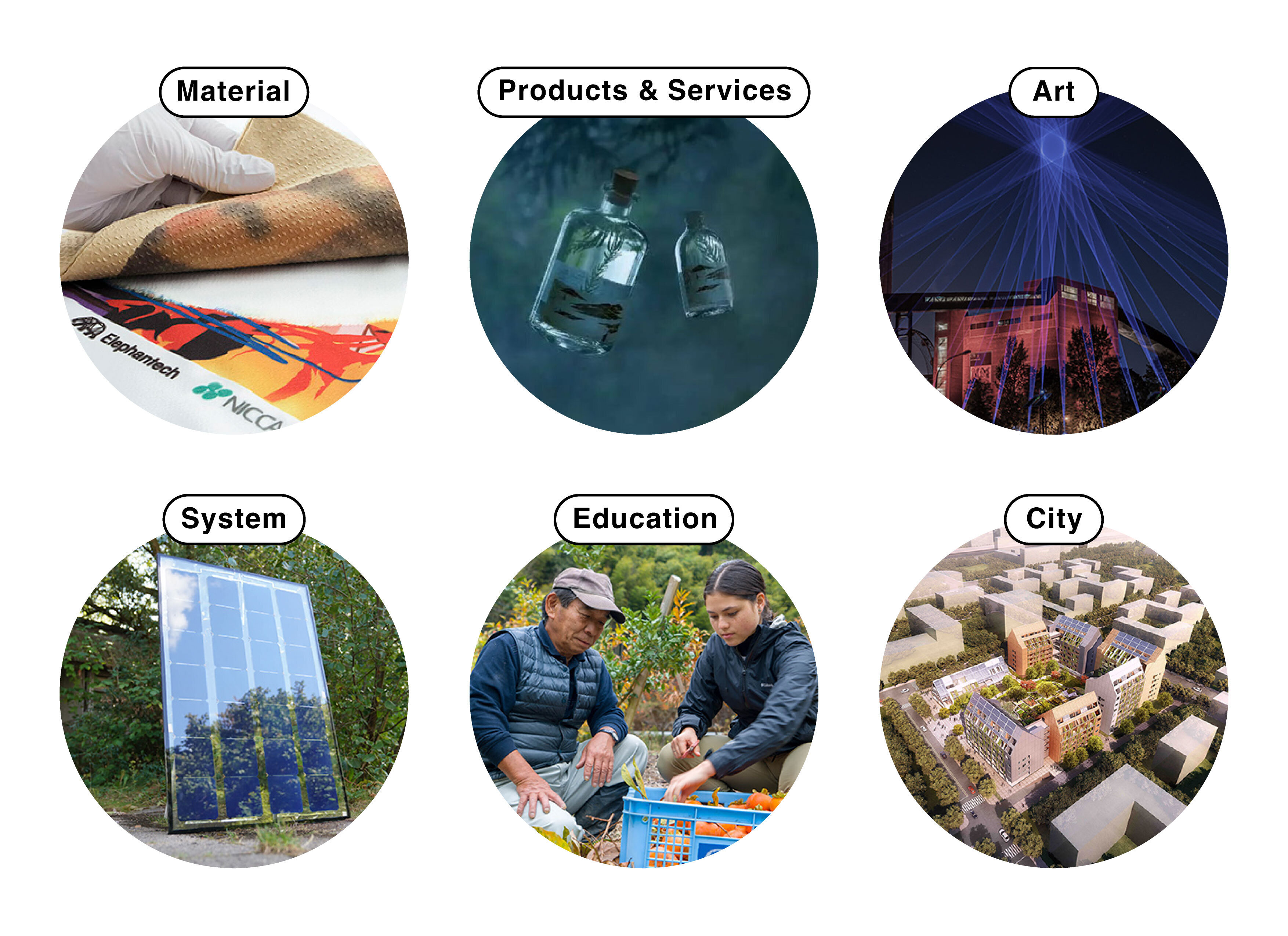 Material
New bio-materials, upcycled materials and processing technologies that disrupt the linear economy. Thoughtful products and services that make use of innovative materials. Activities which leverage sustainable materials in a clever way.

Products & Services
Products, apps, experience design, DX, and services that provide new value for a circular economy. Designs which make us think, "This should have been here all along!"
Art
Art projects with measurable and immeasurable impact. From large-scale initiatives to individual works of art. Bio-art, speculative art, works that give us hope and incite an emotional response while impacting society, education, economy, and manufacturing industries.
Education
Educational initiatives applying circular economy principles: fostering sustainable practices and resource efficiency in learning environments.
City
City plans embracing circular economy: innovative projects recycling resources, minimizing waste, and fostering sustainable, interconnected urban ecosystems. Cities and towns that have developed ESG and are committed to change with measurable, sustainable goals.
System
Positively disruptive systems, supply chain management interventions, business strategies, modular systems, and other inspiring system-focused projects.

Judges

The crQlr Awards 2023 jury panel is composed of 10 judges from diverse fields.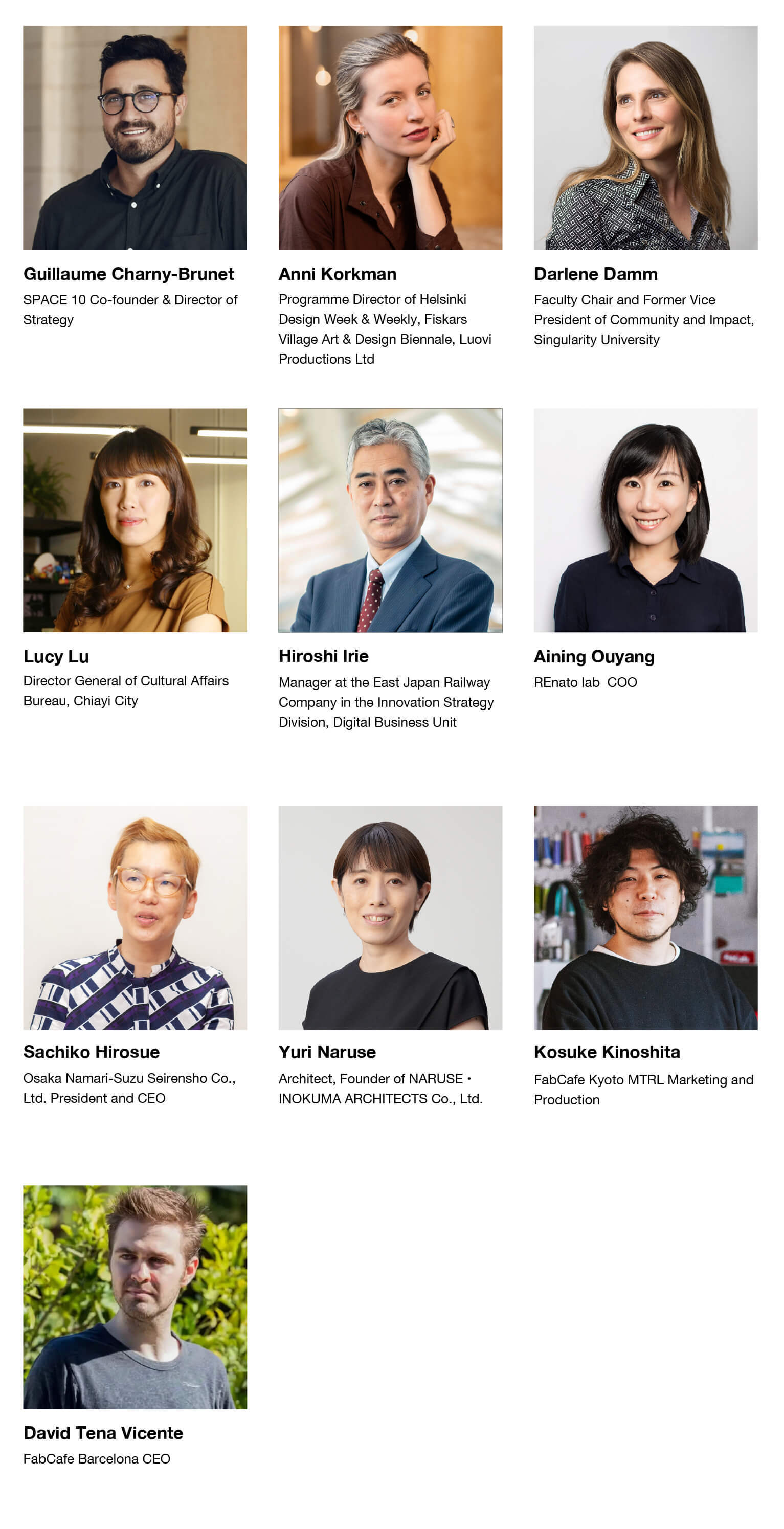 Criteria and prizes
Criteria
The aim of the crQlr AWARD is not to award the "best" projects, but to discover and support creative, unique and promising projects that give a new perspective to society and individuals aiming for a circular economy. The following points, as well as the jury's individual points of view and areas of interest, are used as the basis for evaluating the applicants.
Is the work creative? Does it show an insightful understanding of circular economy or novel collaborative relationships? for People

Does it have an overall positive and measurable impact on the environment? for Planet

Does the work provide solutions to the challenges faced by society and business for activating a circular economy? for Profit
Individual Jury Prizes
Each of the Judges will award a personalized prize name and individual comment to up to 5 entries.
Last year's award-winning entries can be viewed here.
FabCafe Global Special Prize
We invite submissions for projects and ideas that practice circularity by transcending traditional industrial structures and systemic frameworks to establish new relationships among stakeholders, regardless of genre or scale. We will recognize and award three outstanding initiatives.
From the activities and projects recommended by our panel of 10 judges, the top three selections with the most votes will be chosen. Additionally, selected projects will receive comments from multiple judges. These recognized projects will have the opportunity to be exhibited and presented at the crQlr Exhibition at FabCafe Tokyo (Shibuya) in March, 2024 as part of our ongoing efforts to promote and celebrate these innovative endeavors.


Merits
​​​​Winners will receive individual prize names and comments from crQlr Judges. These prize names and comments will be posted on Loftwork and FabCafe media channels. The comments will be considered as Creative Commons and winners are permitted to use them freely.
Winners will receive "crQlr Awards Winner" logo to promote their award-winning project.
Media coverage on FabCafe, Loftwork websites and social media. Media coverage on outside media sponsor communication channels, such as IDEAS FOR GOOD and Circular Economy Hub.
Select winners will have their projects displayed at 3 FabCafe branches (at FabCafe Tokyo and 2 other global branches) as part of the crQlr Exhibition scheduled for March, 2024. We will provide support for round-trip airfare from within Japan or overseas, as well as a 3-night stay in Tokyo (up to one person per winning project).
Select winners will be interviewed and have their projects promoted on IDEAS FOR GOOD and Circular Economy Hub.
Potential to be invited to the crQlr Summit Tokyo scheduled for March, 2024 to present projects, take part in open discussion sessions and receive live feedback from judges.

Schedule

OPEN CALL period ... Tuesday, Sep 19th, 2023 - Friday, November 10th , 2023, 12:00 JST
Evaluation Period ... Wednesday, Nov 22, 2023 - Wednesday, December 6, 2023
Winners Announcement ... Jan, 2024
crQlr Exhibition ... March, 2024


Submission Criteria
Application Checklist

For detailed application requirements, please click the button below.
*About the application language
Since the judging will be conducted in English, please submit your entry in both your own language and English. For English translations, please use a translation service or translation tool.
*Warning about unsaved entry forms
For security reasons, if you leave the entry form open for more than 2 hours, you will be automatically logged out and your entry will not be saved, even if you are still in the middle of filling out the form.
We recommend that you please save the form in a backup document.


Awarded projects from crQlr 2021 - 2022
​​Visit the official crQlr website to view the winning projects from both the 2021 and 2022 editions alongside the personal comments offered by each judge.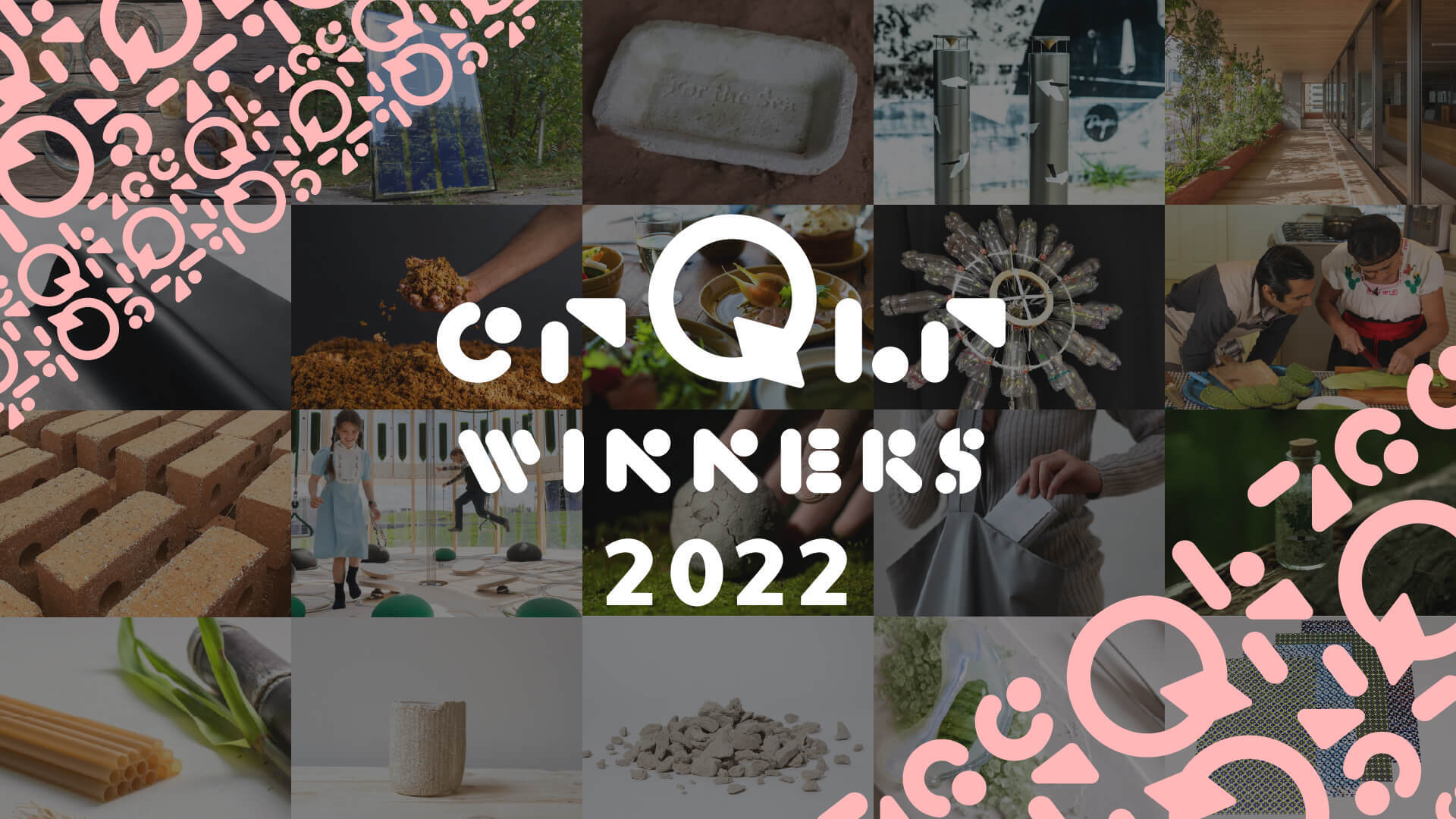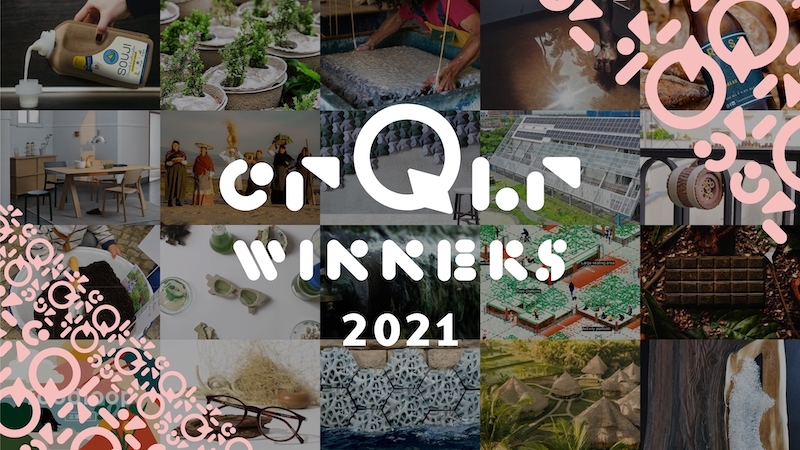 crQlr Website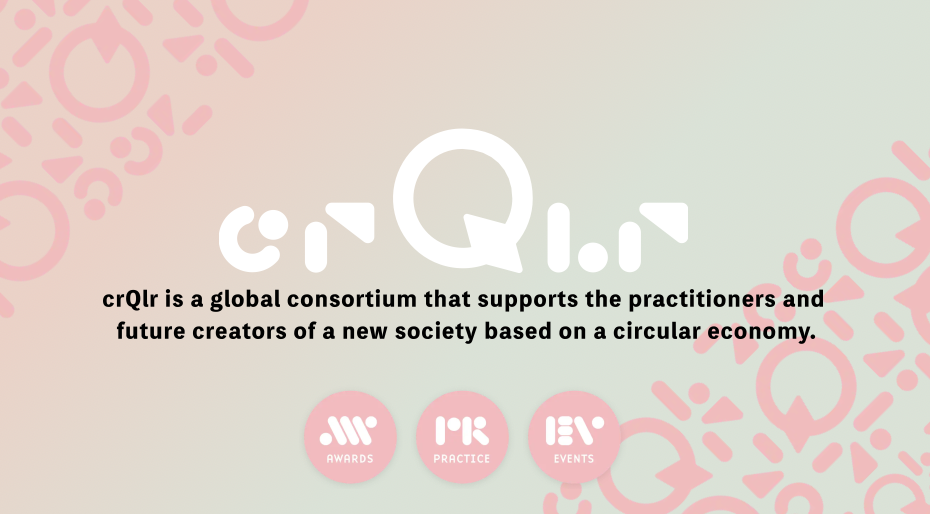 We will be posting updated information about the award, online and offline events, related hackathons, projects and other opportunities.
Support, Sponsorship
Media Sponsors