WOOD CHANGE AWARD result
We received a total of 103 submissions for the WOULD CHANGE AWARD, which called for free-spirited ideas from Japan and overseas that "Would Change" by combining Japanese wood with creativity. Thank you very much for all the entries.
In addition to the three prizes, GOLD, SILVER and BRONZE, we prepared three other prizes called #MATERIALITY, #ACTIVITY and #STORYTELLING based on the sub-theme. Please take a look at the following winning ideas.




GOLD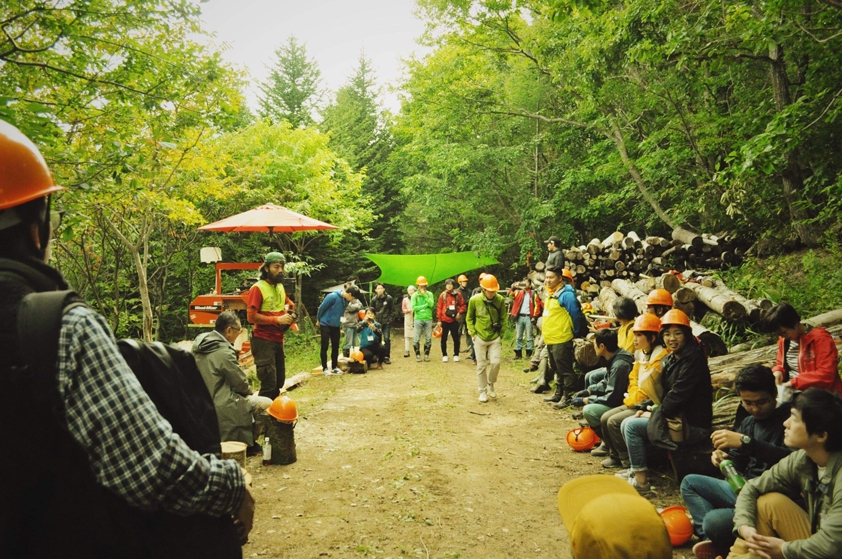 [Title]
Mori no Gakko (tentative)
[Description]
The idea is to establish a "Mori no Gakko (tentative)" opened by an active lumberjack as a place to share and realize the idea of "It would be nice to have a forest like this" with the aim of increasing interest in forests and forestry sites. The idea is to expand from the forest in Sapporo, which is used as a site for environmental conservation forestry, to other parts of Hokkaido.

[Profiles]
Shigeaki Adachi, Takeshi Jinnouchi, Teruya Jin, Tomomi Kaneuchi, Tetsuya Kino, SHIN Sasaki, Minori Nonaka
The Team consisted of Lumberjack, NPO director, welfare business and tourism, Scandinavian goods store owner, culture and art project producer, designer, photographer

【Judge's Comment】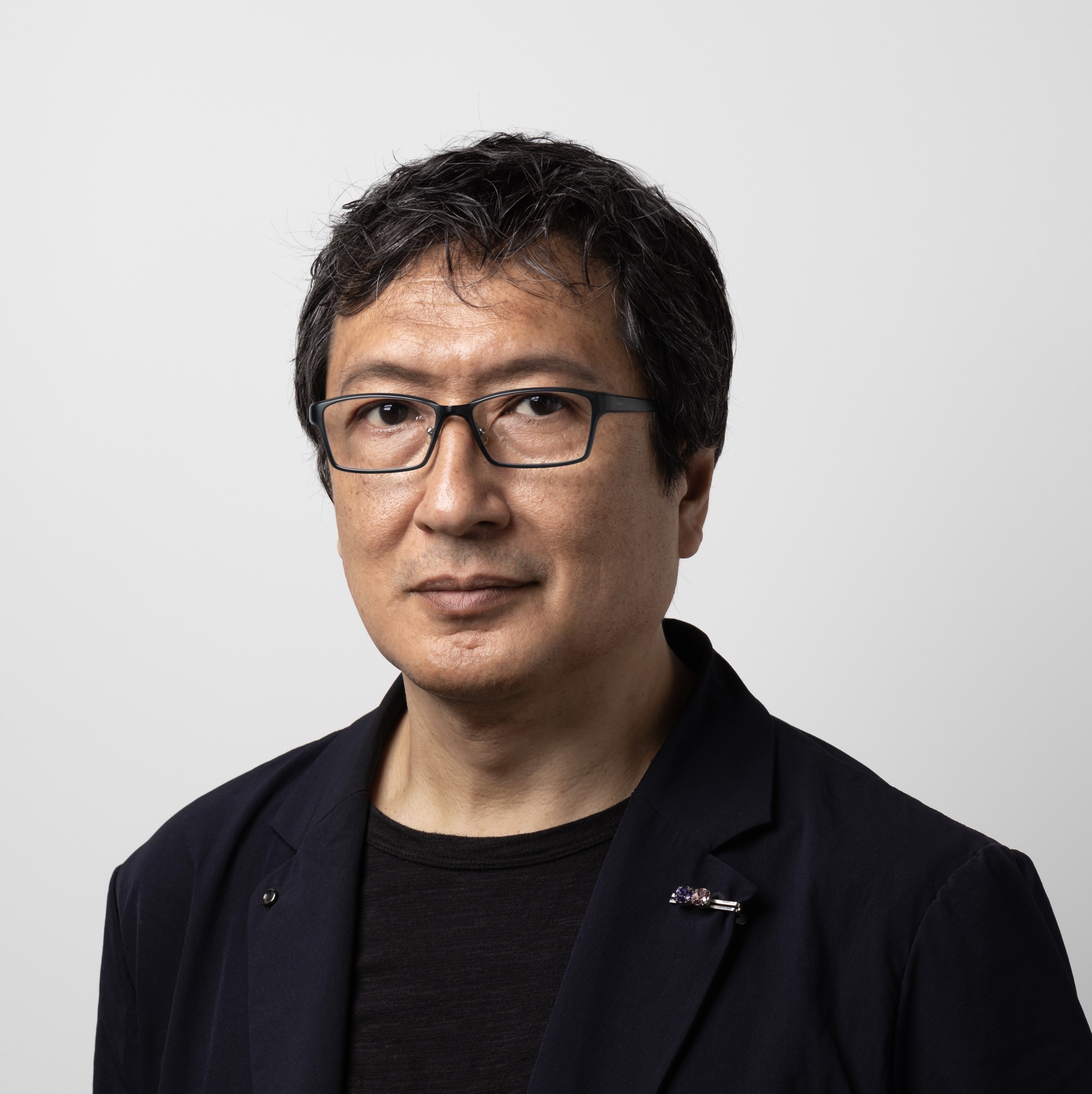 Koichi Wakasugi(Professor of Musashino Art University, College of Creative Thinking for Social Innovation and the Department of Creative Innovation)
While working as lumberjacks, they are practicing the activity of "how to return the various charms and assets in the mountains to society". New values are created through profitable industries, activities in the mountains, and learning derived from these activities. If more and more people become involved in the mountains as innovators who create value, new services and products will be created, and people will return to the mountains. Through this activity, I was able to feel that people will return to the mountains. It was wonderful.


SILVER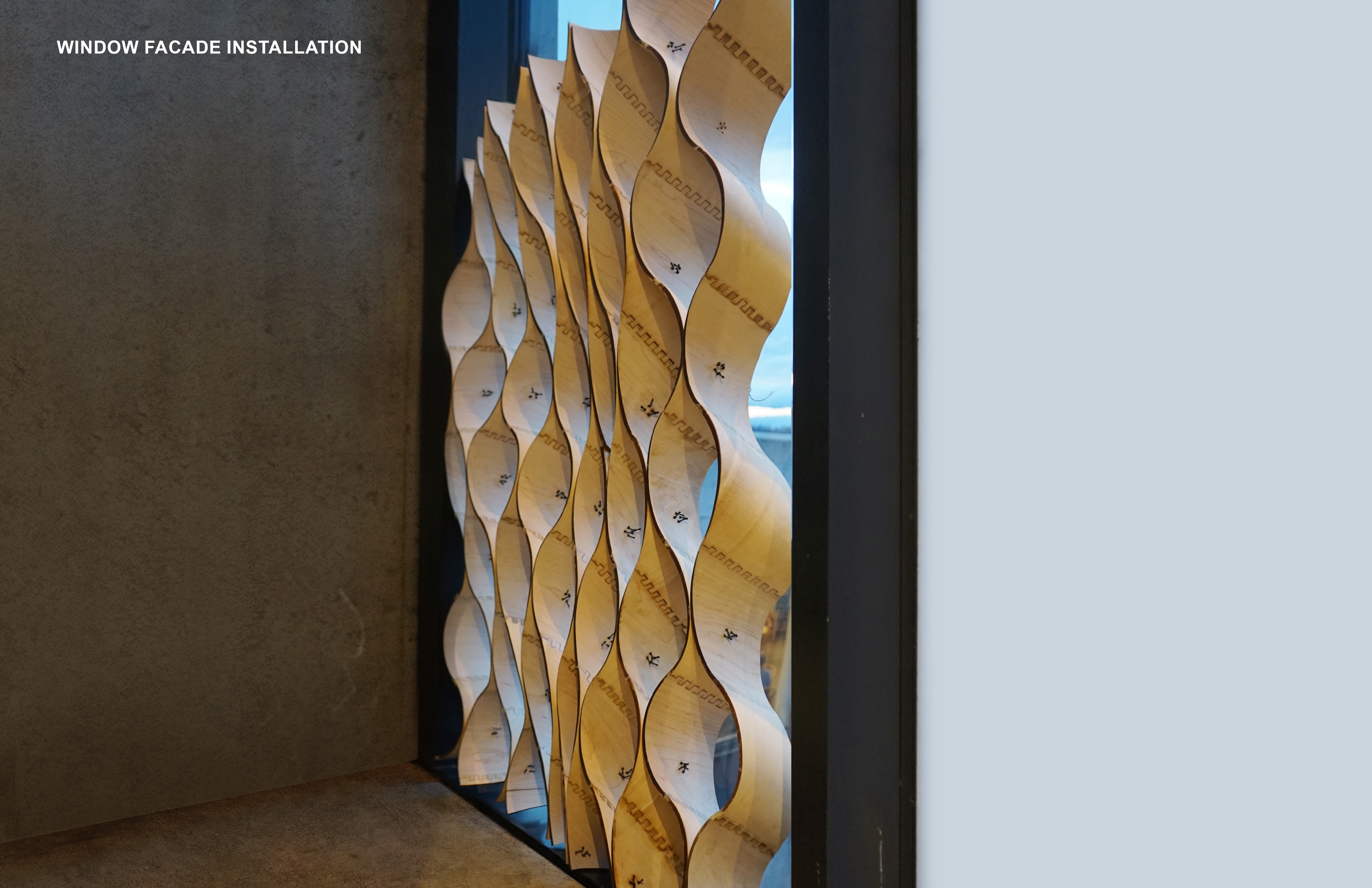 [Title]
Hygrosensitive Shape-Shifting Facade
[Description]
A weather-sensitive movable façade system that uses the hygroscopicity of wood to close in sunny weather and open in rainy weather in response to changes in relative humidity. The proposal is based on actual experiments and prototype tests.
[Profiles]
Zhenfang Chen
Zhenfang is interested in interdisciplinary studies that combine technology and design. He likes interactive digital media and hopes to instill a sense of curiosity and wonder in people via his work, via his way of being and seeing.
【Judge's Comment】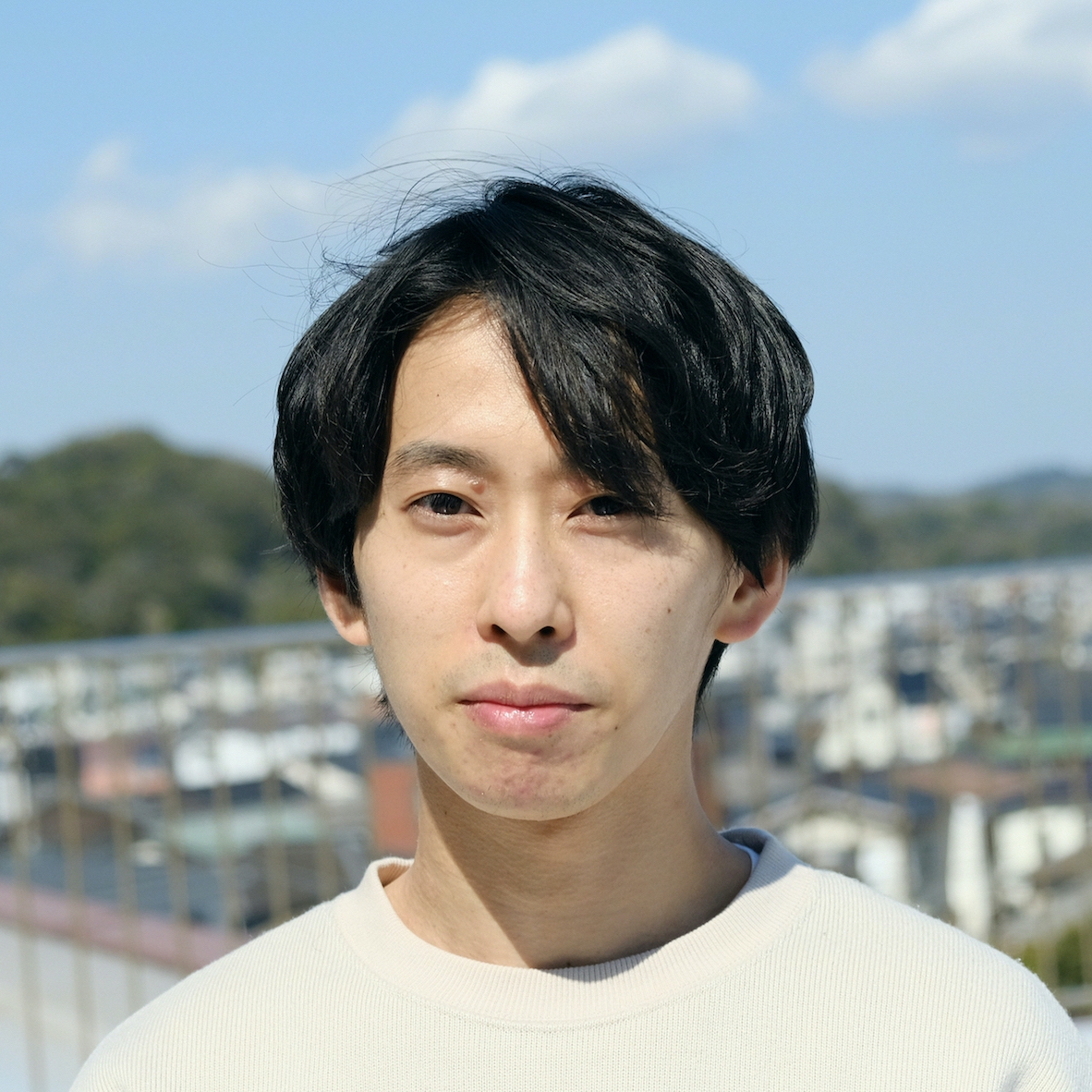 Hiroki Akiyoshi(Architect / Meta-Architect / CEO, VUILD Corporation)
While it is common practice in the lumber industry to lower the moisture content to prevent "madness" from occurring, in this work, the artist has taken on the challenge of a design that allows for changes in the humidity of the wood and rather positively controls it. It is wonderful to see how he finally came up with a poetic output, "a facade that opens and closes according to the humidity of the space," based on his meticulous research through simulation and prototyping. Naturally, this can be applied to Japanese cedar, Japanese cypress, and other Japanese woods.


BRONZE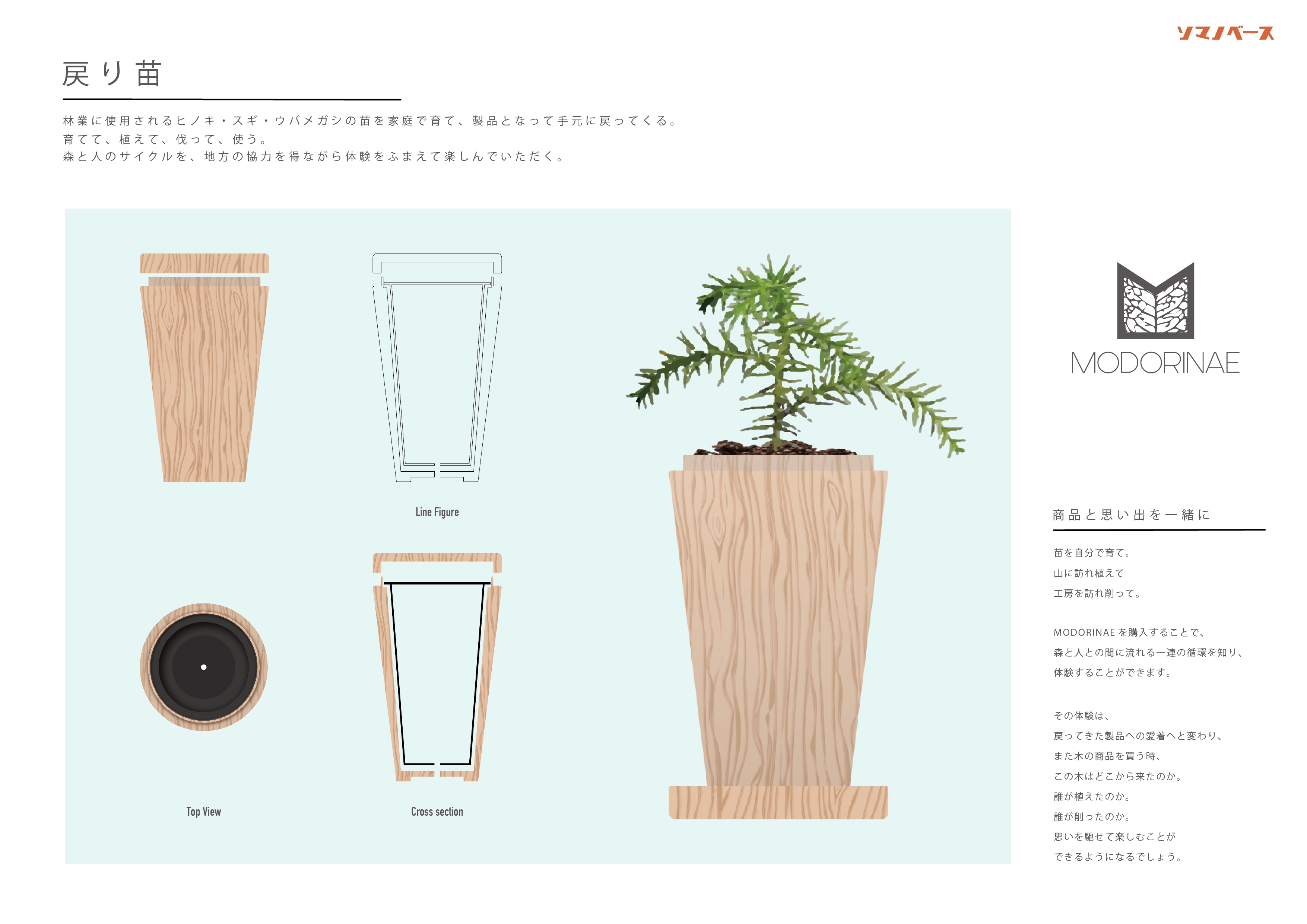 [Title]
Modorinae
[Description]
This is a service that allows people to grow cedar, cypress, and ubame oak seedlings used in the forestry industry at home, plant them in the mountains, and have the trees grown in the same mountains returned to them as finished products. This service is designed to increase people's attachment to wood products and interest in Japanese forests, and to increase domestic consumption of Japanese lumber, which is one of the issues facing the forestry industry.
[Profiles]
Tokika Okugawa
When she was in high school, she was affected by the Kii Peninsula Flood. Wanting to eliminate the human suffering caused by landslides, she launched soma no base to create mountains where disasters do not occur.
Planning and designer: 西来路
Sympathized with the vision of soma no base and joined as a founding member. He is also active as a graphic designer in the music and fashion industries.
Cooperating company: 株式会社中川
株式会社中川 is a forestry company in Tanabe City, Wakayama Prefecture that specializes in tree planting.
Provides safety management and technology for planting sites and tree-planting tours.
Arborist: 大谷栄徳
Technical support for selecting seeds with high germination rate and seedling growth.
【Judge's Comment】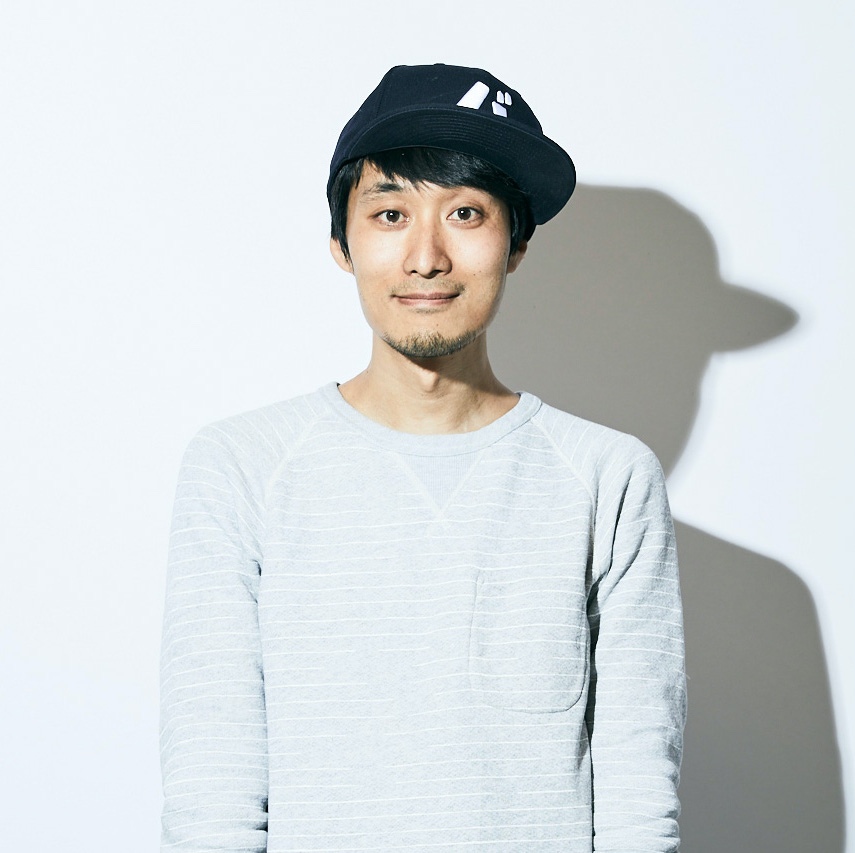 Sato Nezi(Art Director / Planner)
This is a very good idea that brings a futuristic concept to the forestry industry, where people involved in the forestry industry are not enough to grow the seedlings, so the idea is to expand it to the general public and ask for their help.
It is also interesting to design a two-year experience in which the act of growing seedlings at home is like growing a vegetable garden, and the act of growing the seedlings itself returns them to the forest. Unlike the Gold and Silver entries, this service is also worthy of praise for finding a perspective as a business model.


#MATERIALITY Prize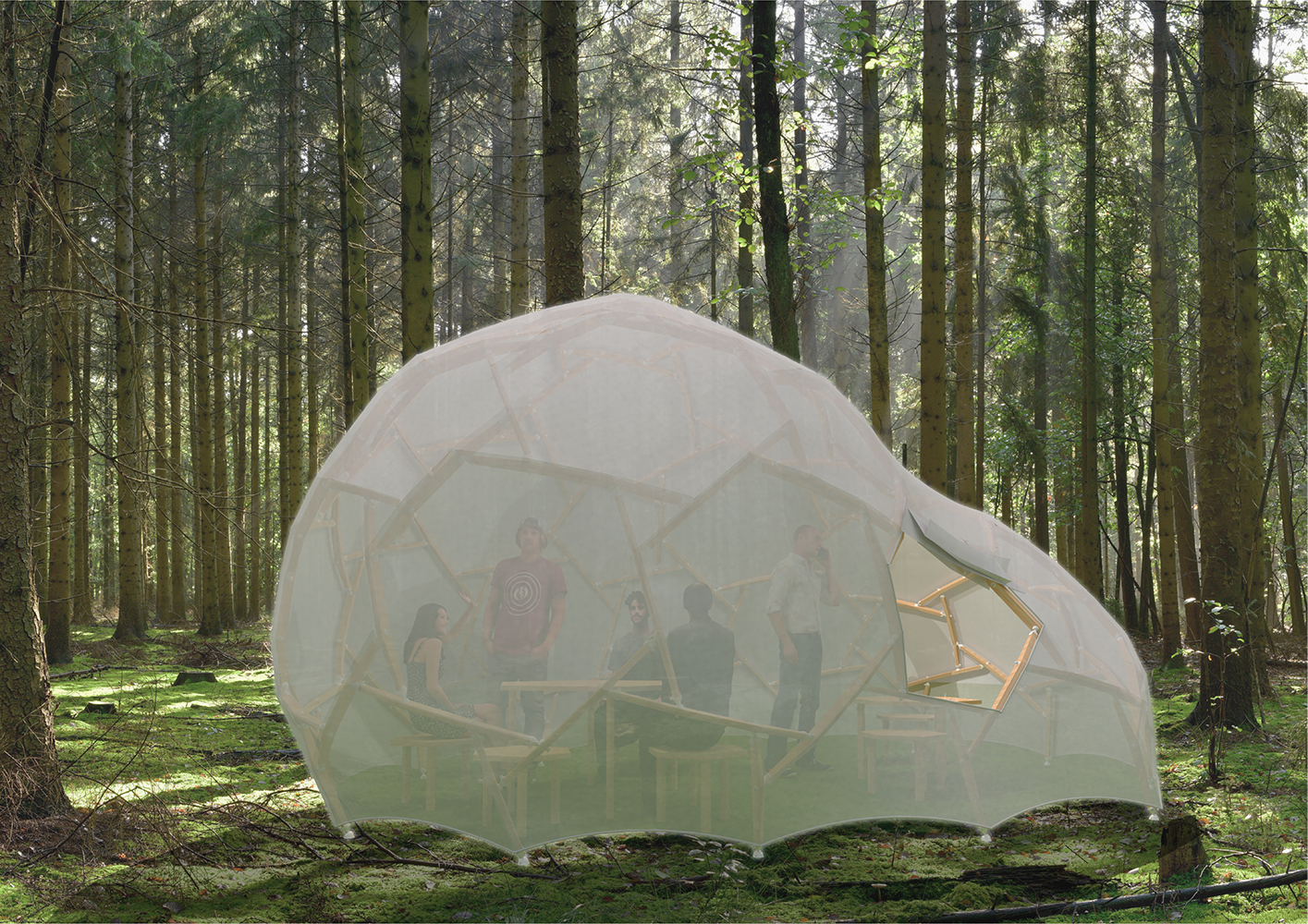 [Title]
Mokumo
[Description]
Wood is one of the materials that we are most familiar with, and it gives us warmth. However, in order to actually use it, technology is required and the methods are often unknown. Therefore, in this proposal, we use cedar wood and plant-derived biodegradable plastic, which can be found anywhere, and process the materials using only digital fabrication tools. For this purpose, we will focus on a reciprocal structure that can cover a large space with a small number of components, and we will design and propose components and joints for this purpose.
By doing so, we aim to lower the threshold of architecture itself, so that everyone can enjoy the joy of building with their own hands.
[Profiles]
Takumi Saito
Born in Otaru, Hokkaido in 1995. Graduated from Yamaguchi University, Department of Architectural Design and Engineering in 2018. In the same year, he entered the Department of Spatial Systems, Graduate School of Human and Environmental Studies, Kyushu University. Studied at La Villette University of Architecture in Paris from 2018 to 2019. He plans to complete his studies at the Graduate School of Human and Environmental Studies, Kyushu University in 2021. He is currently working on exploring the possibilities of architectural structures using algorithmic design and digital fabrication.
【Judge's Comment】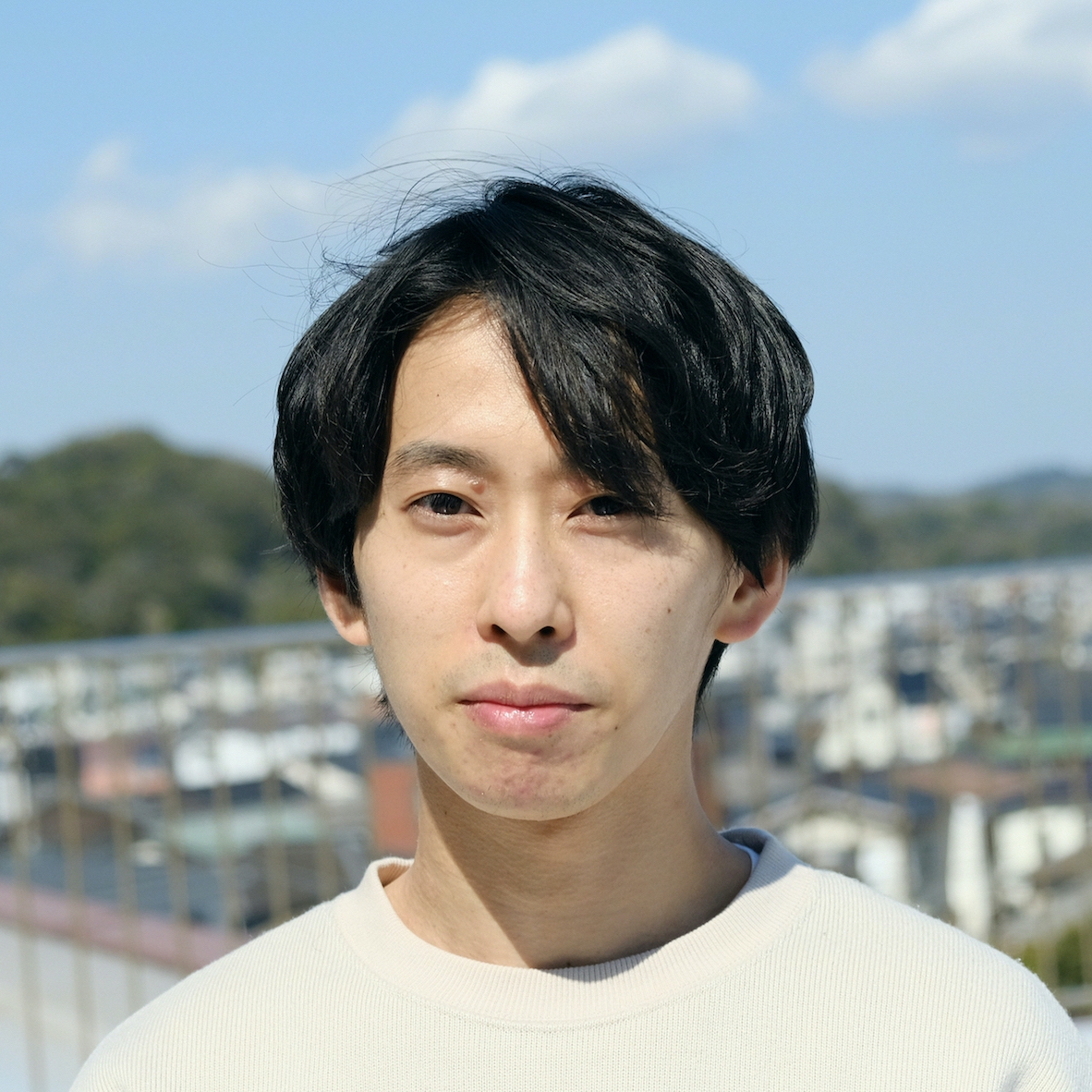 Hiroki Akiyoshi(Architect / Meta-Architect / CEO, VUILD Corporation)
The appeal of this work lies in the 3D-blinted joints made of biodegradable plastic. Against the "constraints" of solid wood, which is prone to breakage if complicated processing is attempted, and a 3-axis CNC machine, which is difficult to process at an angle, this work simplifies the realization of such a complex free-form shape by devising a "joint" like a ball joint that can follow any angle. It is also worthy of praise that all the parts were made in 1/1 scale to verify the constructability, not just mock-ups or CG of parts.


#ACTIVITY Prize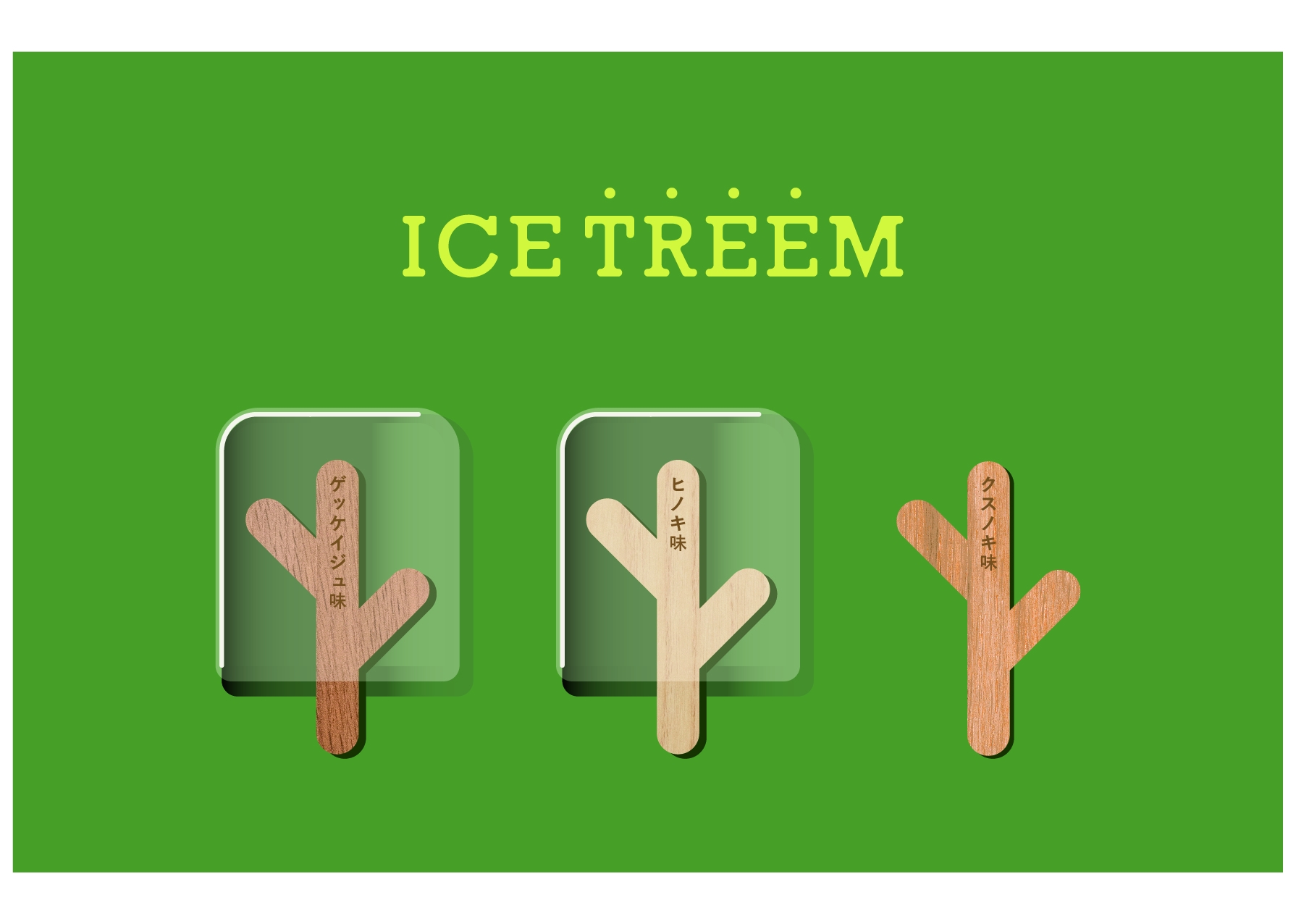 [Title]
ICE TREEM
[Description]
Do you remember sizzling wooden sticks after eating ice cream on a stick? Maybe you were filled with the scent of wood, contact with wood, and healing at that time. You probably already know that the scent of wood is soothing, as it is used for aroma, and delicious, as it is used for smoking. I came up with the idea of "ICE TREEM" (ice cream + tree = ice cream) to enjoy the smell and taste of our beloved trees. This is ice cream with a stick, or rather, a stick with ice cream. It is a popsicle where the stick is the star. There are many different types of trees that can be used to make the sticks, and the different aromas of the trees create different flavors. The ice cream part is made from the natural water of the land where each tree is grown. We propose a new form of communication between trees and people, using trees as ingredients and ice cream as a medium.
[Profiles]
Chihiro Tajima
I'm Chihiro Tajima, a second-year student at Kanazawa College of Art, majoring in visual design.
【Judge's Comment】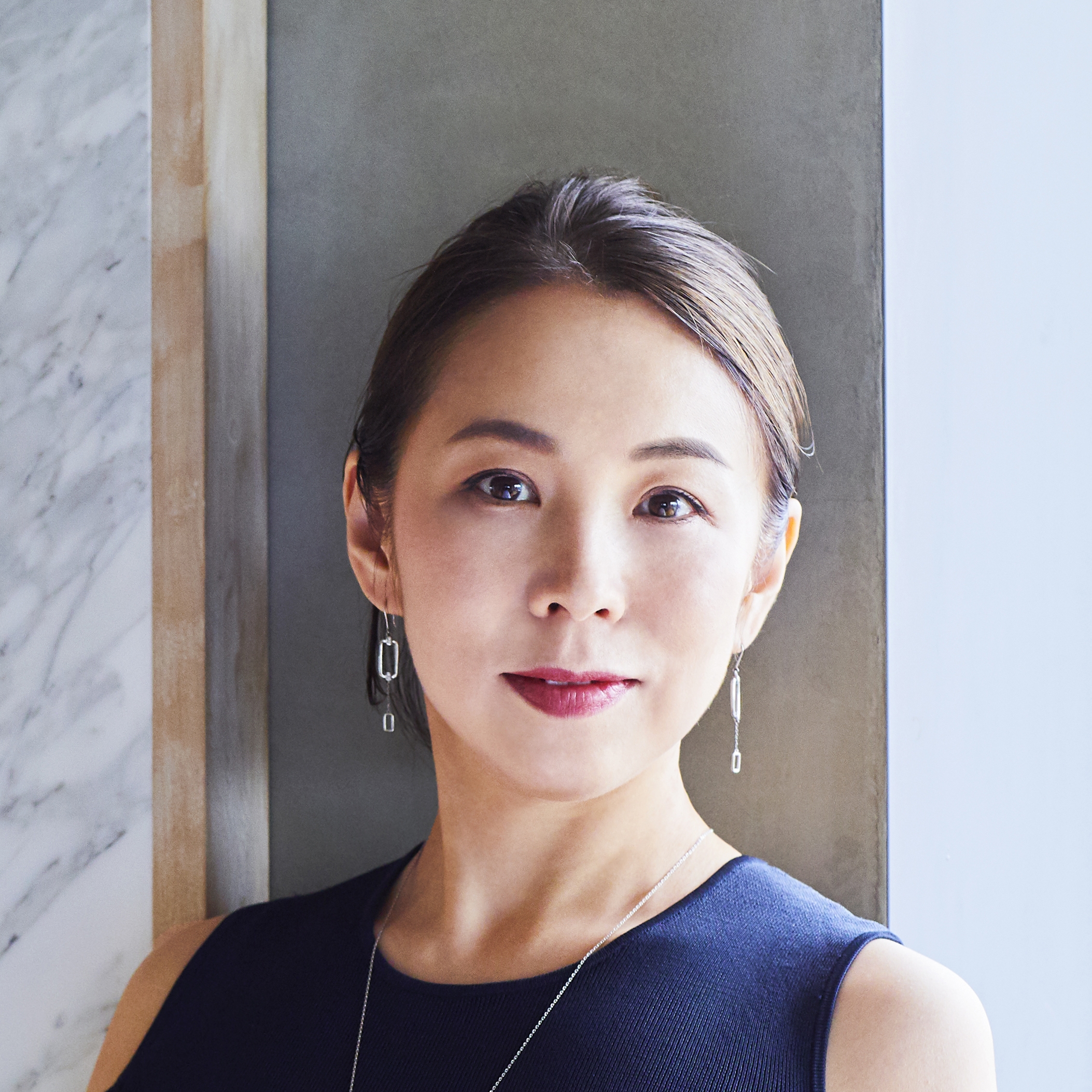 Yuko Nagayama(Architect / Architect / WOULD CHANGE CHALLENGE Judge President)
It has a high degree of empathy and is based on experiences that we have all had close to home, so it is easy to imagine the background. By focusing on the sense of taste, the idea of changing the way we look at woods is mixed in with our daily activities. Furthermore, the proposal was full of imagination, including new combinations of ice cream and tree species, and workshops to experience them. It was an idea that could be used not only by professionals but also by end users in general.


#STORYTELLING Prize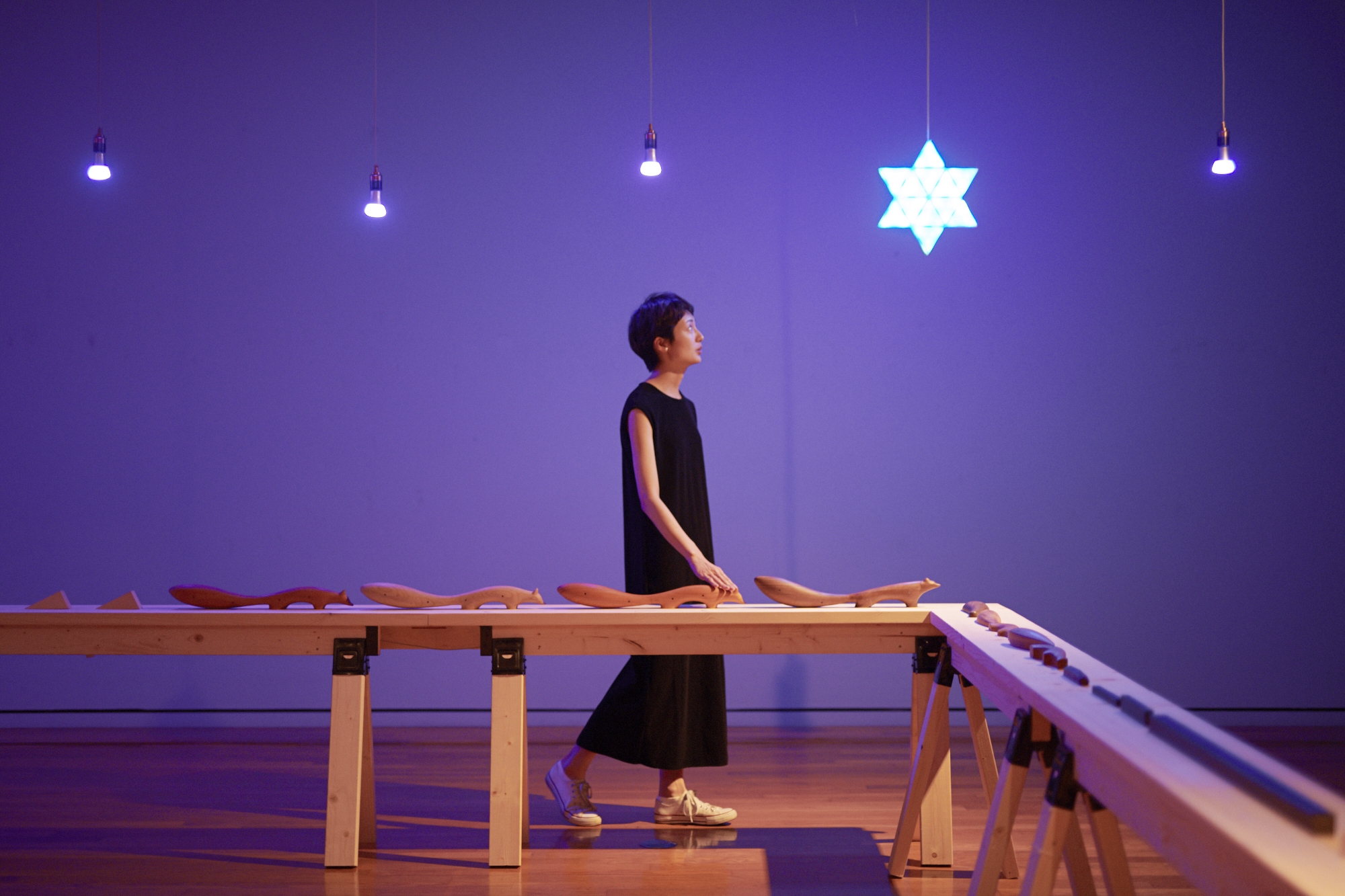 [Title]
A wooden railing that plays a sound that makes you want to move forward when you touch it.
[Description]
We would like to propose a wooden railing for public spaces that makes a sound when touched, utilizing the color and texture of Japanese hardwoods. The reasons for using wood are the beauty of the grain, the warmth, softness, and familiarity when touched, as well as the ease of repairing minor scratches, durability, compatibility with sound and electricity, and other excellent functions.
This idea originated from a previous artwork on the theme of "a continuous path" that anyone can experience, in order to let more people know the sensation and fun that guide dogs and guide dog users have when walking in the city. By walking while touching wooden objects of various shapes, the touch, shape, and sound change in gradation, creating a new sensation as if music were transforming. In addition to enjoying your own rhythms while touching and walking around, we hope that this project will trigger new communication among people in public spaces.
[Profiles]
MATHRAX 〔久世祥三+坂本茉里子〕
An art unit by Shozo Kuze and Mariko Sakamoto that creates objects and installations using electricity, light, sound, scent, and natural materials such as wood and stone. Their works include a wooden sculpture of an animal that plays a music box-like sound when touched, and LED lighting based on light reflected on water surfaces. They focus on the phenomenon that arises between digital data and human perception, and create works that incorporate the mechanism by which people create new communication with others.
【Judge's Comment】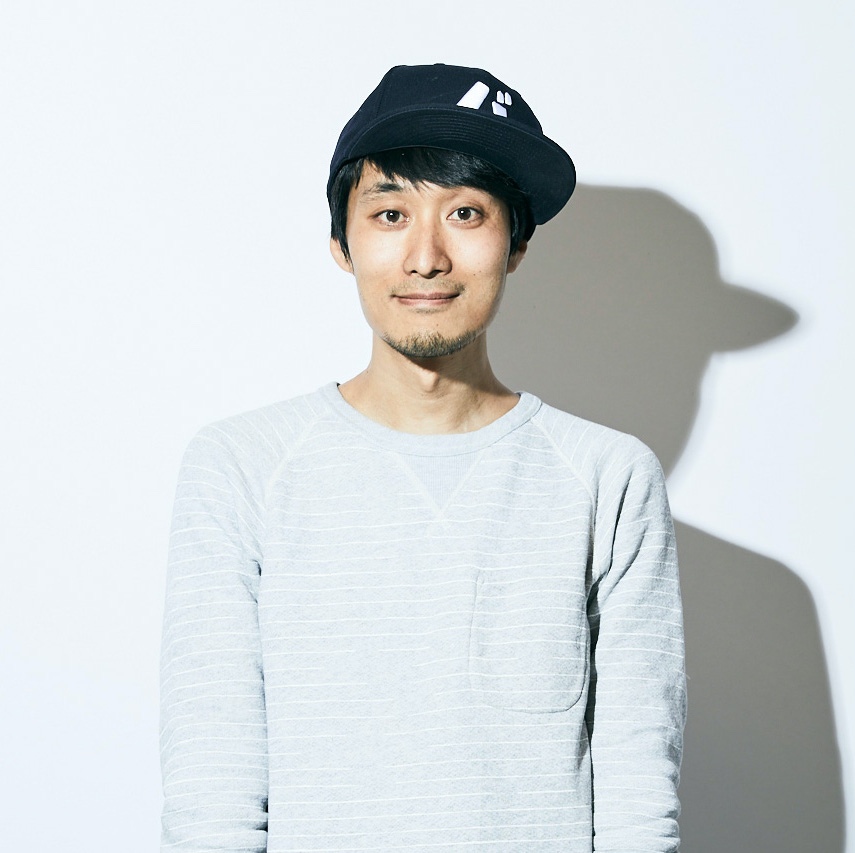 Sato Nezi(Art Director / Planner)
The idea of a railing that plays sound can be evaluated in a wide range of aspects such as quality, completeness, and design.
It is an idea with a high level of design, including sound. This was the idea that made me want to actually touch it the most out of all the entries this time. I think it will be very interesting if it is applied not only in exhibition spaces but also in actual facilities and real spaces to expand the demand.


Judge President Comment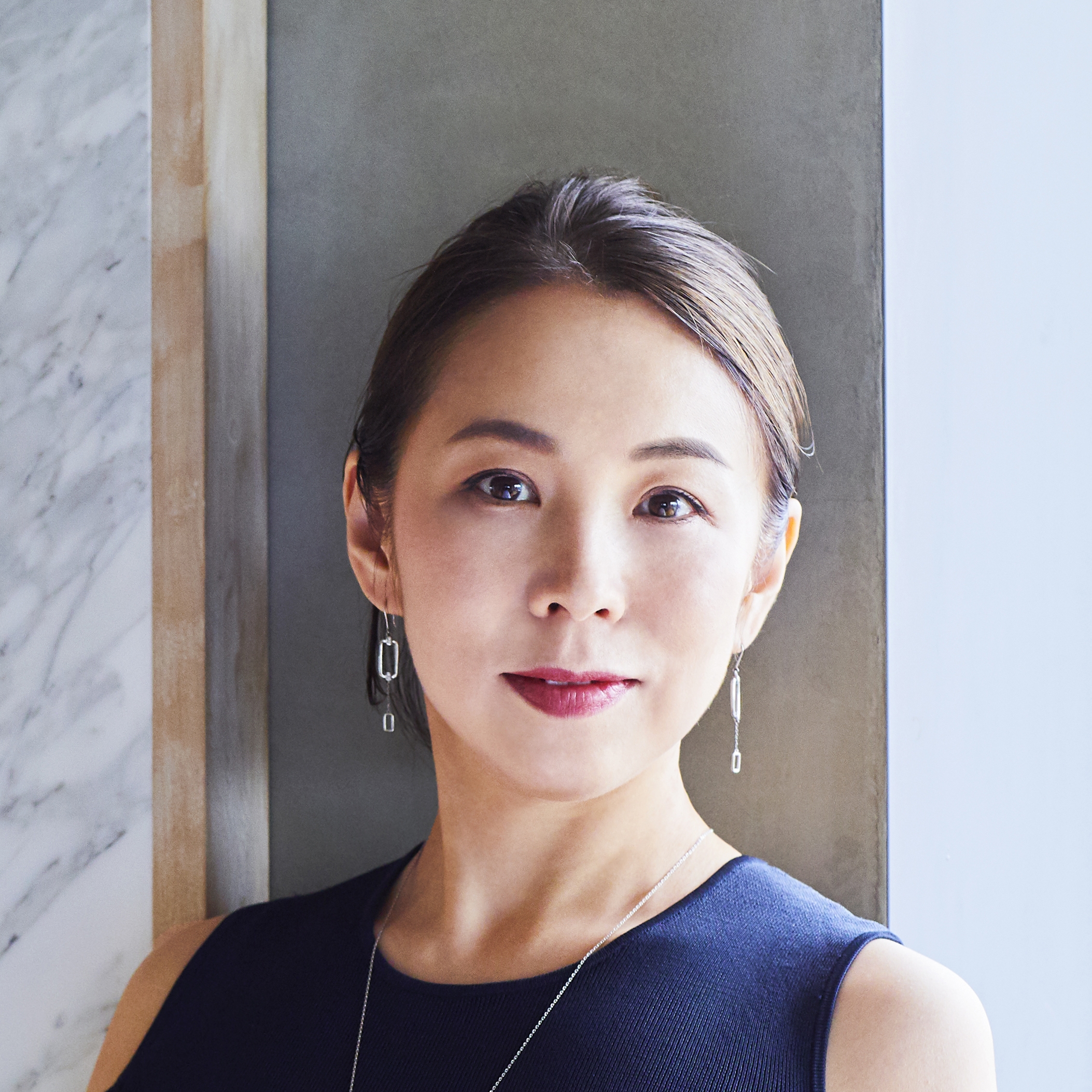 Yuko Nagayama(Architect / Architect / WOULD CHANGE CHALLENGE Judge President)
The first "WOOD CHANGE AWARD". As this was the first award, the judging process started without any indicators. What makes this award different from other awards is the inclusion of the word CHANGE (transformation, conversion, renewal, expansion), and with over 100 entries, I could sense the high level of interest in this award.As I looked at the entries one by one, I tried to figure out what would be considered CHANGE.I was amazed at how such a wide variety of proposals were gathered.Some of the initiatives were so bold that they directly related to the way of life itself, while others were ideas that made me chuckle and smile.There were also mechanisms that made me want to use them right now, stories that struck a chord, and a variety of stories unfolding around wood. There is probably no other material that has such a wide range of possibilities.
As I judged the entries, I was reminded of the potential and power of wood. It seemed difficult to decide on the prizes from among the wide variety of entries, but I was convinced when I lined up the ideas that were finally chosen for the prizes after heated discussions among the judges. There is a sense of CHANGE somewhere in these works. I look forward to seeing their future development.


Exhibition of WOOD CHANGE AWARD / CAMP works

The award-winning works and the works of the three teams participating in the camp will be exhibited at the 代官山 蔦屋書店 in a display arranged by the concierge in charge of architectural design.Books about wood and miscellaneous goods made from domestic wood will also be on display and for sale.
※Some works will be displayed on tablets and panels.
Period: Friday, March 5, 2021 - Thursday, March 18, 2021
Venue: 代官山 蔦屋書店