Team 4: Support Small Scale Fishers
Team Members: Kevin (Japan), Attana (Thailand), Todd (Canada), Anders (Denmark), Tim (Facilitator, Taiwan)

Challenge: How might we provide a service that seafood lovers feel like they are
helping fishermen simply by choosing to buy their products? Make "supporting small fishery" a fashionable and cool trend? Build online/offline community that supports a lifestyle of consuming sustainable fishery?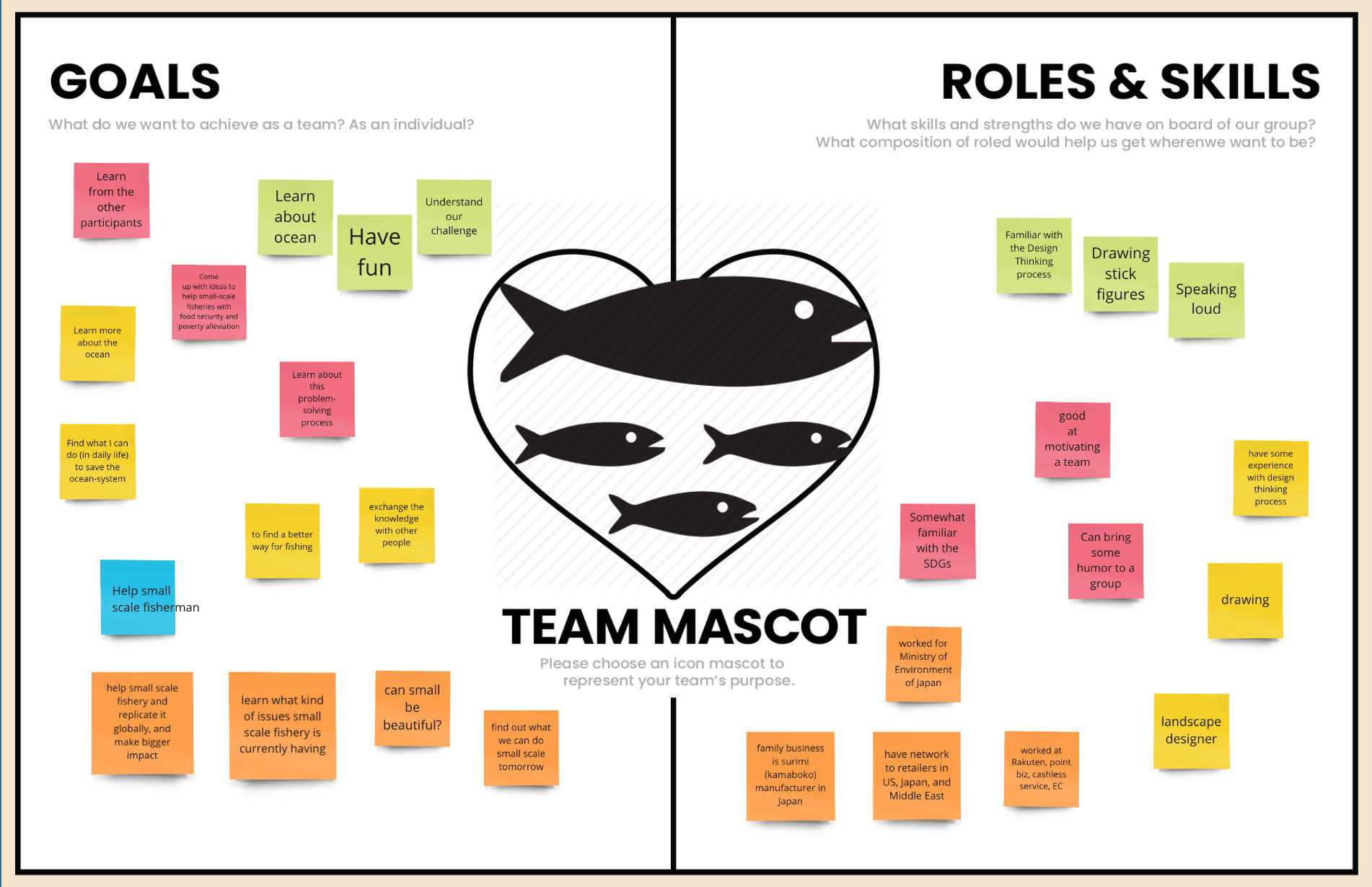 Team Canvas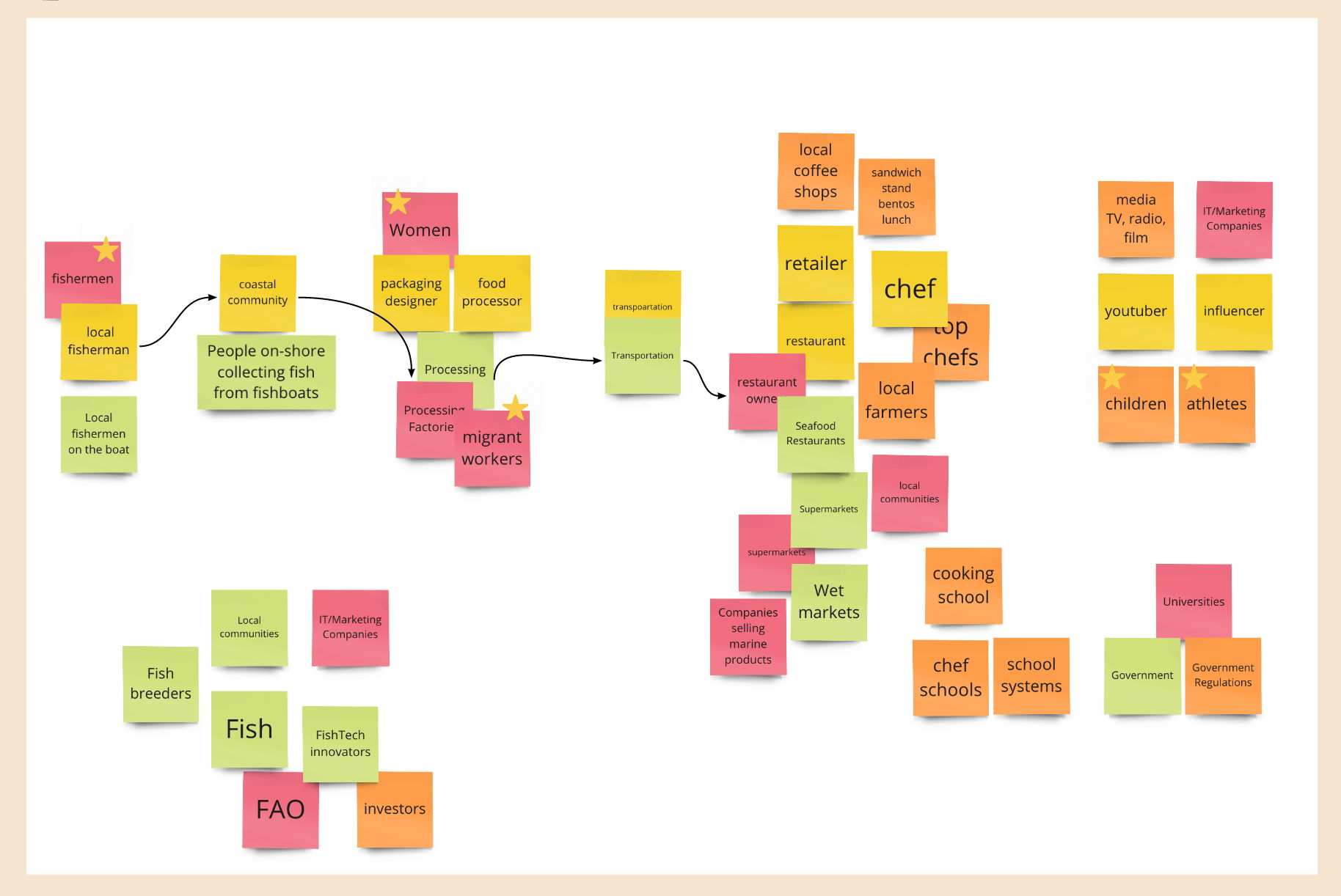 Stakeholder's Map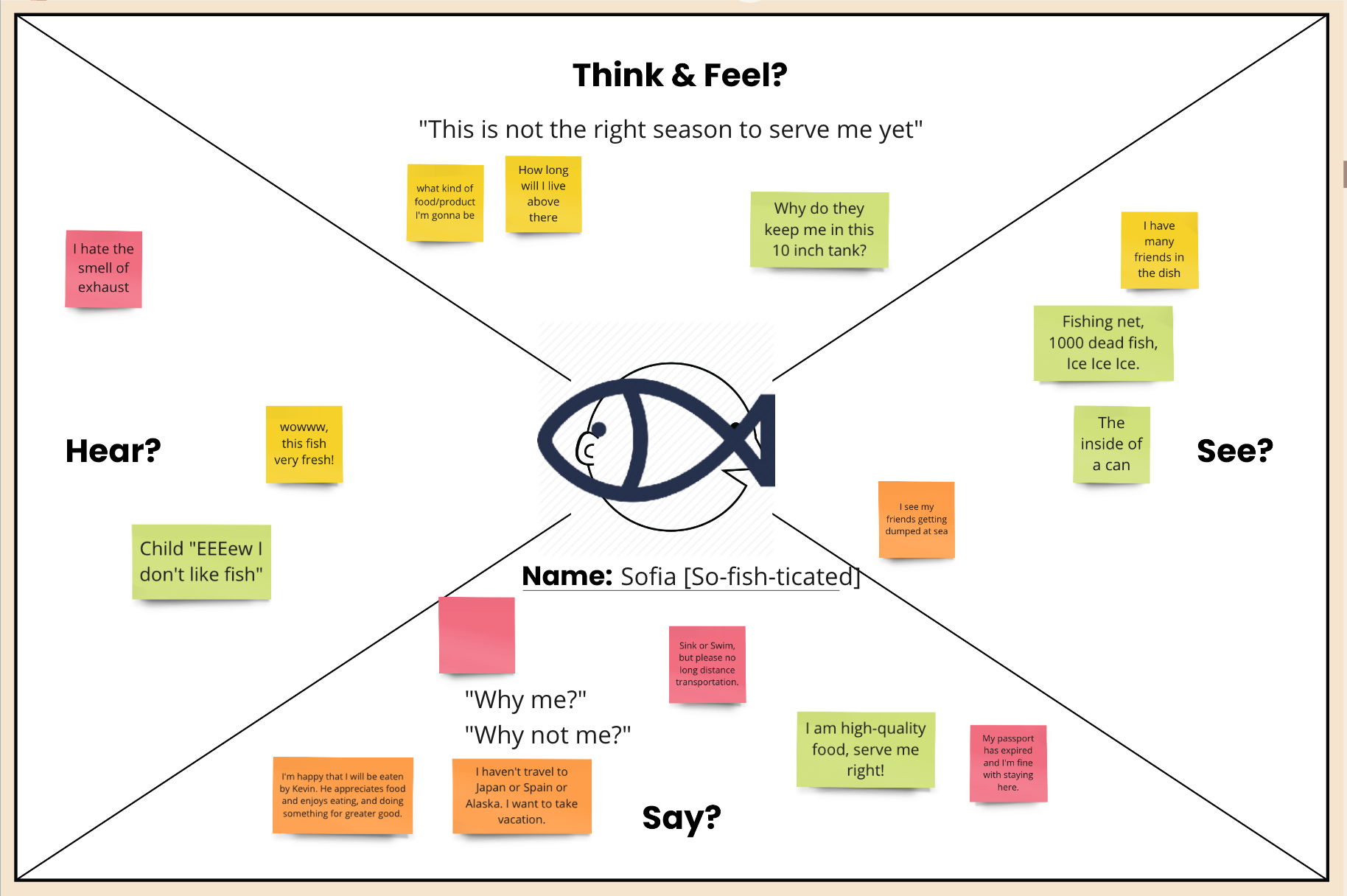 Empathy Map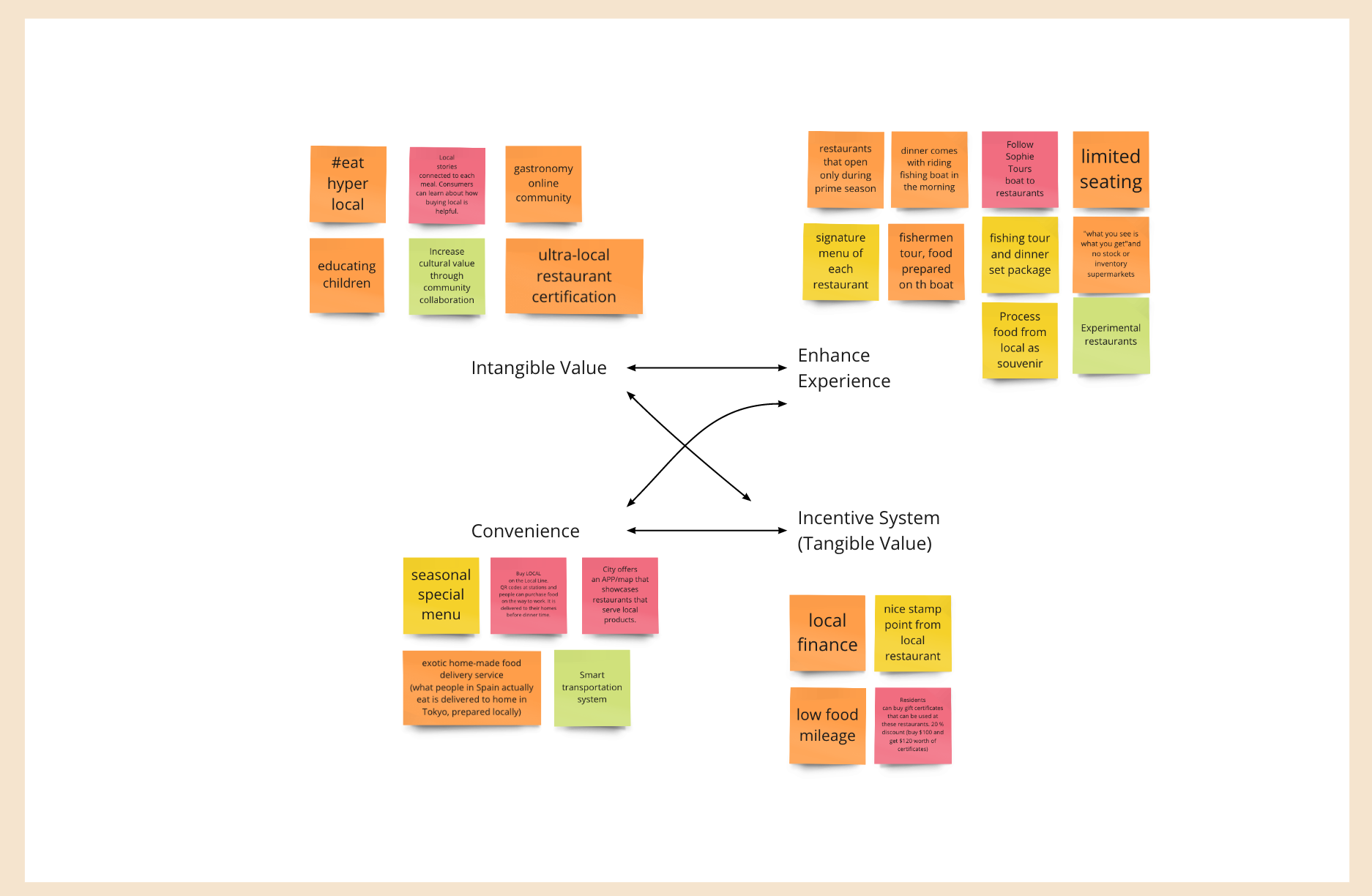 Ideation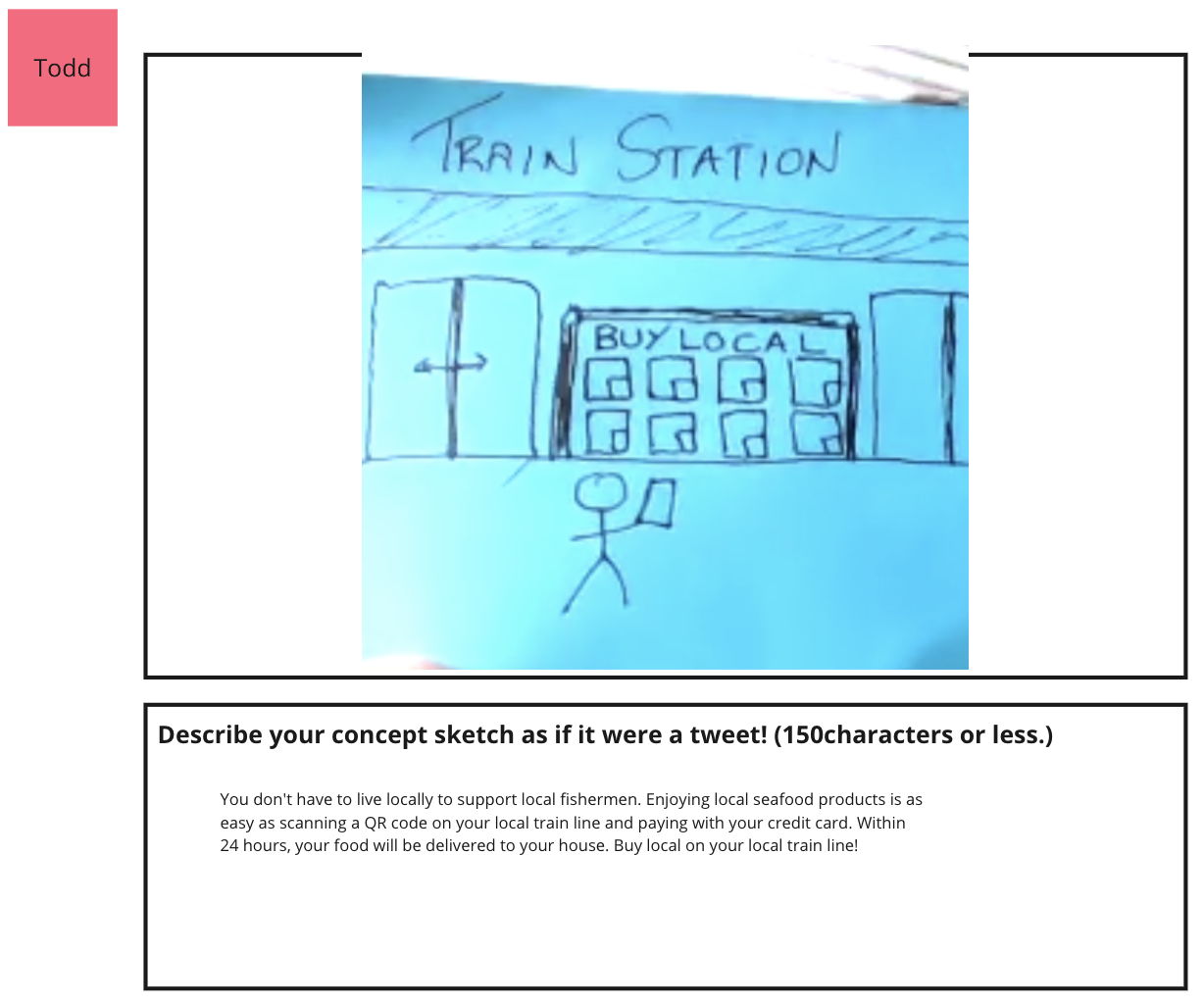 Concept sketch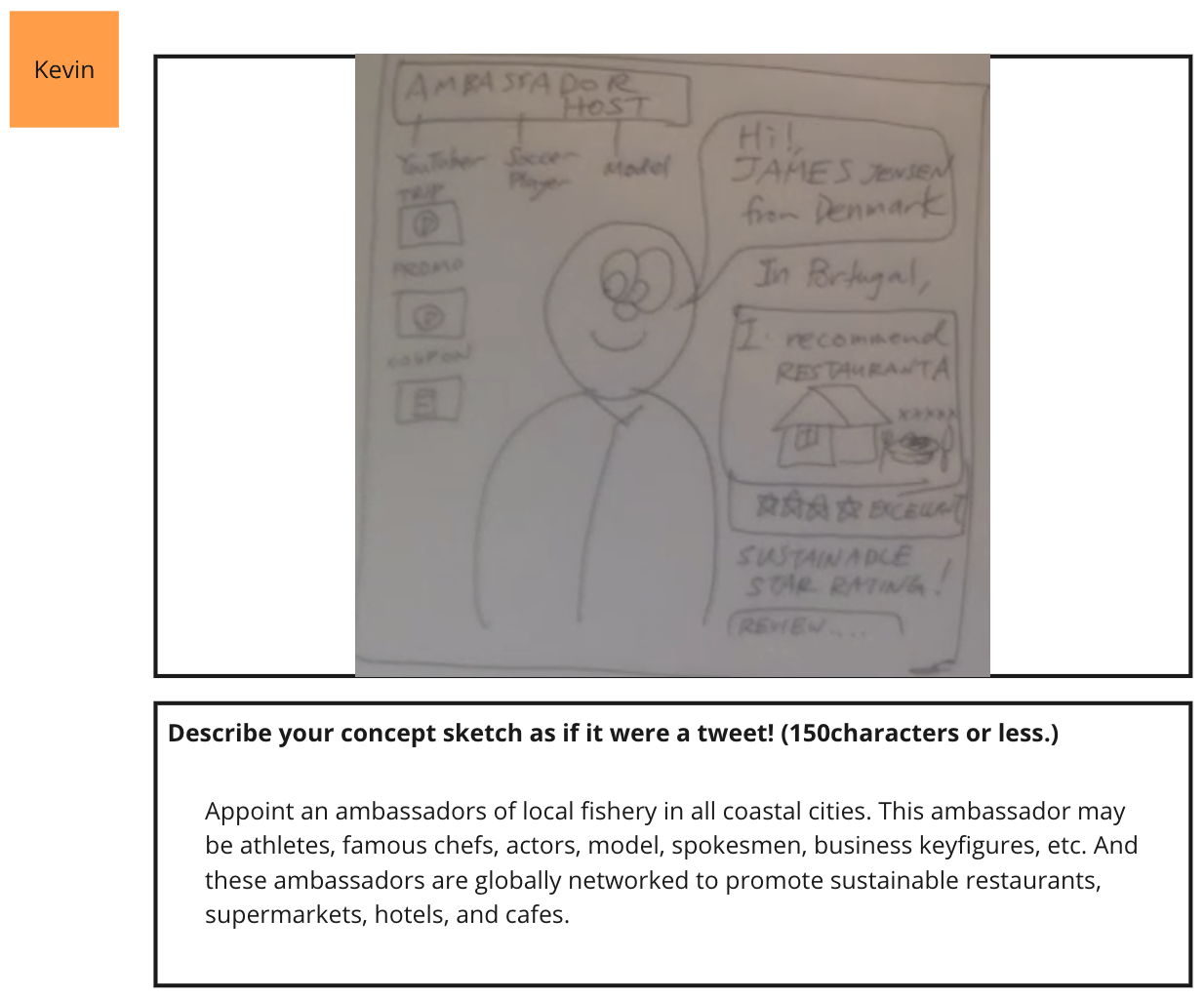 Concept sketch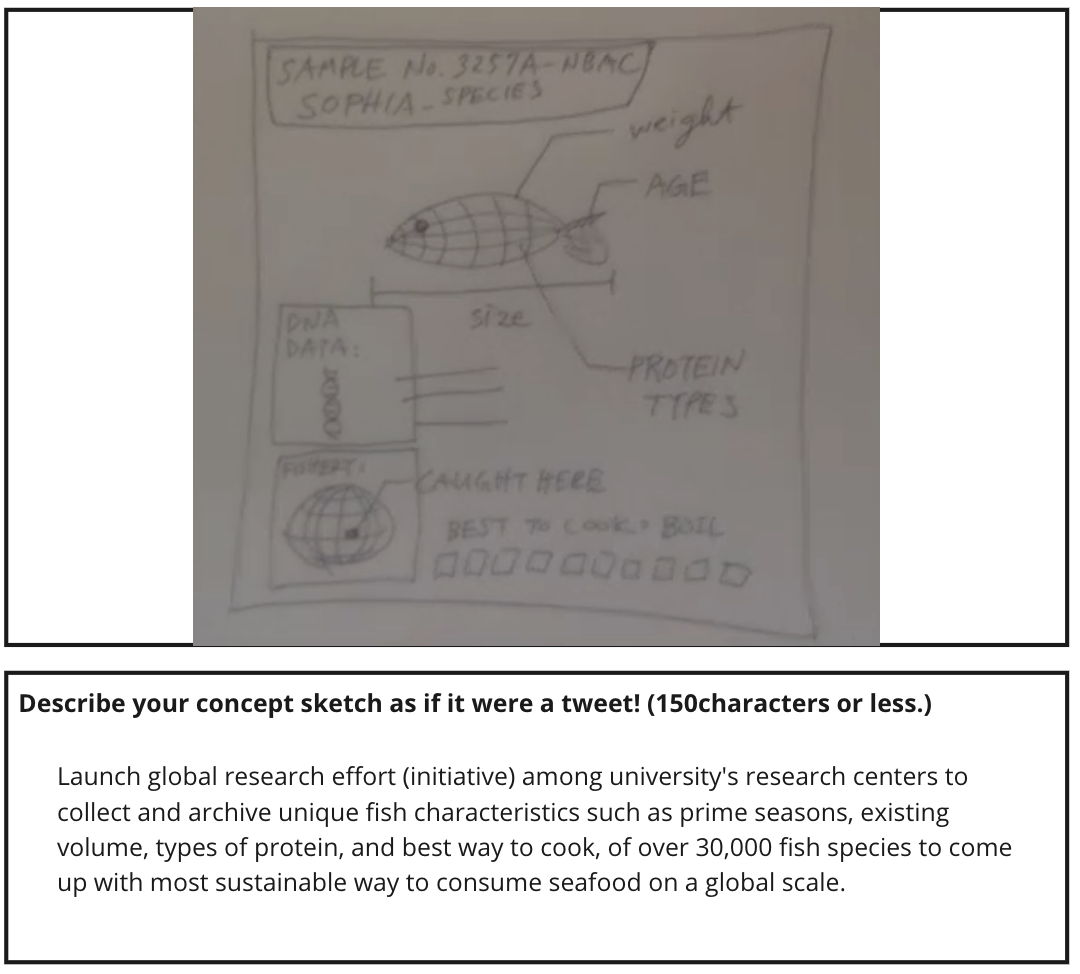 Concept sketch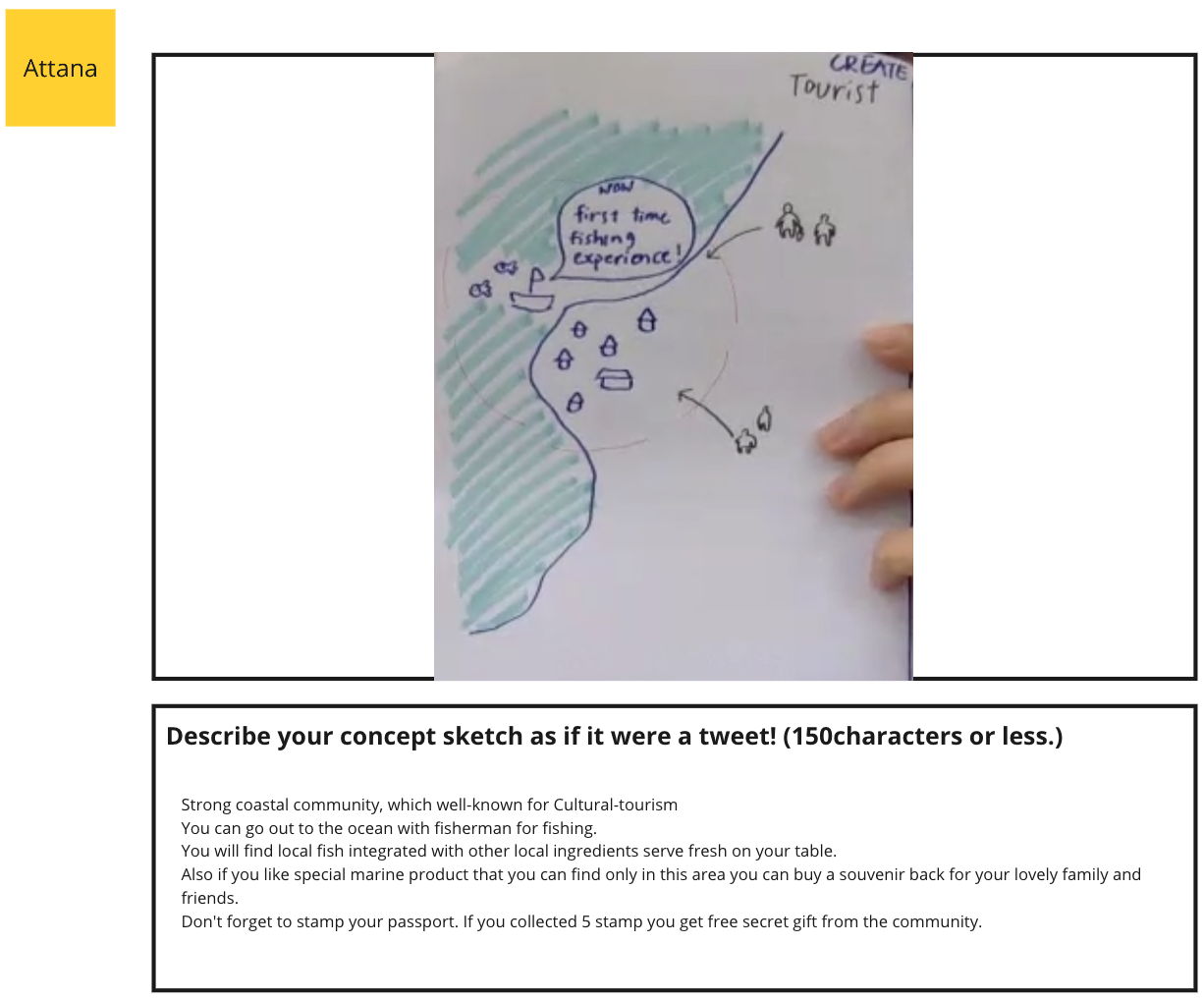 Concept sketch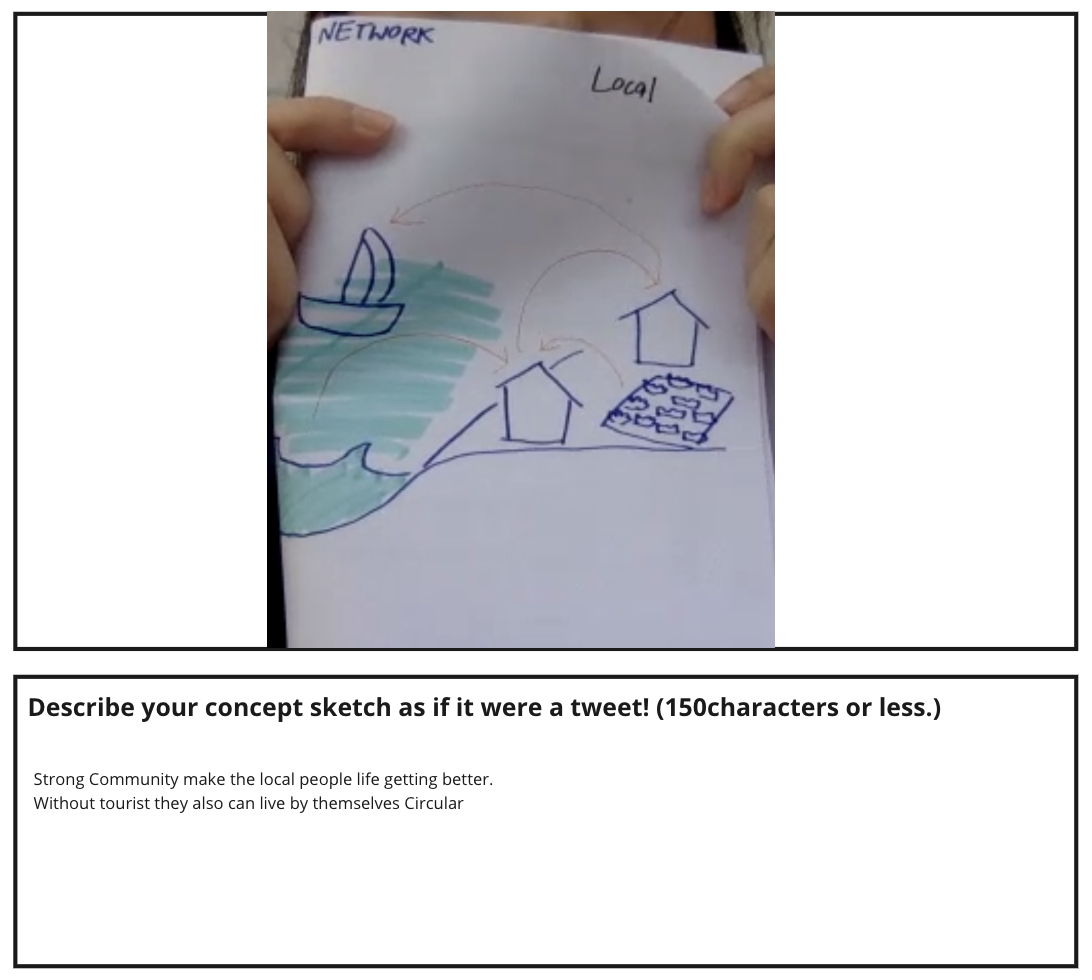 Concept sketch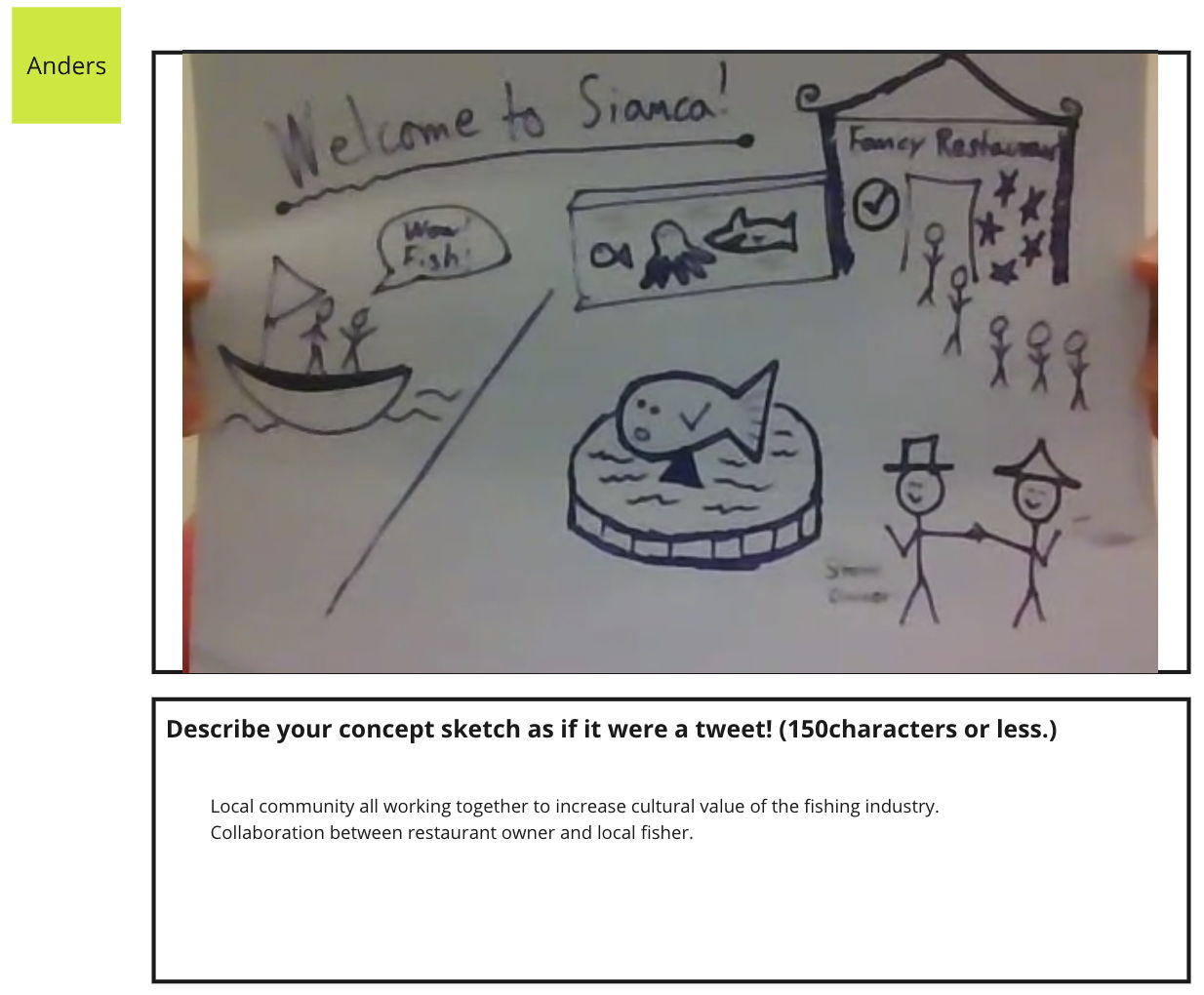 Concept sketch